Love is in the air and so is the question, "what do I get for my love this Valentine's?"
Your special someone deserves something special on this V-day. Be it your funny Valentine or your college sweetheart, you need to put in some extra effort to show how you feel.
Add some romance to your pandemic-ridden lives and spice up your relationship. Transport your soulmate to a place of comfort and full of love with unique and thoughtful Valentine's Day gifts.
Let's set the right mood for your special date as we explore some of the best Valentine gift ideas.
Valentine's Day Gifts for Her
1. Jewelry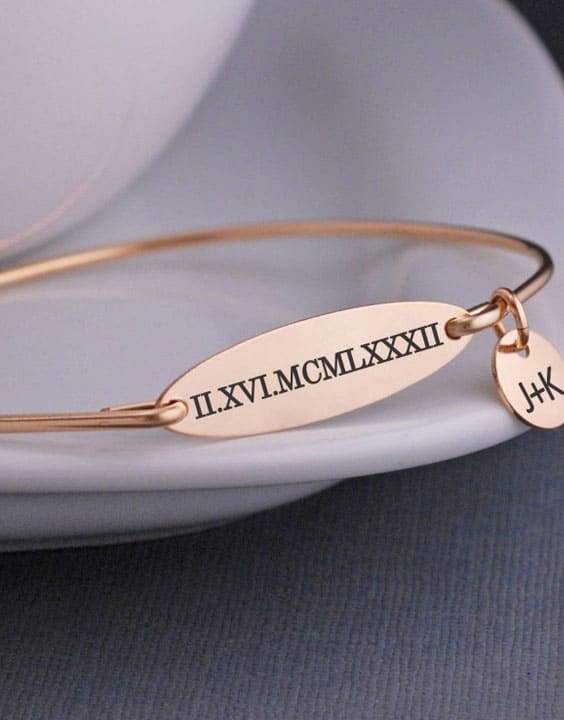 Diamonds might not be a girl's best friend but you certainly should be your girl's best friend. Personalized Jewelry is a token of the special bond and love that you both share.
Be it a memorable date engraved in a ring or your initials as a pendant, this gift will always remind you of the happy memories you have made. Celebrate your beautiful and priceless sweetheart with a gift just like that.
2. Dress Up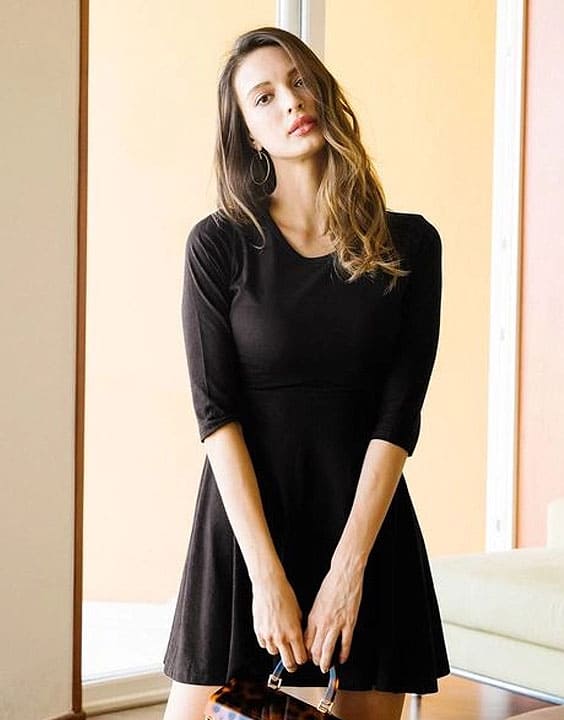 Planned a date at the cafe you met first? Don't let her rummage through her closet and say "I have nothing to wear!" Be ahead of your game and get her a wonderful dress. Dresses for women are your safest bet, there can never be enough.
Choose her favorite color, style and make her day. Make your queen feel like one too. Pick a dapper outfit for yourself too, and with your complimenting Valentine's Day outfits be the power couple goals.
3. Self-Care Box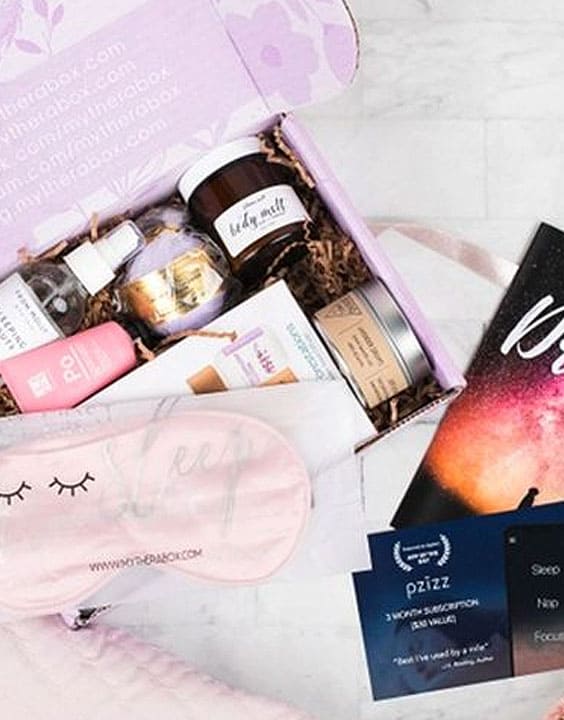 Pamper your S/O with a huge self-care package. Spend the day together with refreshing exfoliation, sheet masks, and a glass of your favorite wine. Include her favorites and feel fresh and rejuvenated – it would be one of the best valentine's day's gifts for her.
Show that you care for her with a package chosen for her needs. Take care of her skin, hair, and body with nurturing ingredients. Get on the online shopping apps and start carting care products. Yes, day and night cream are different!
4. Bag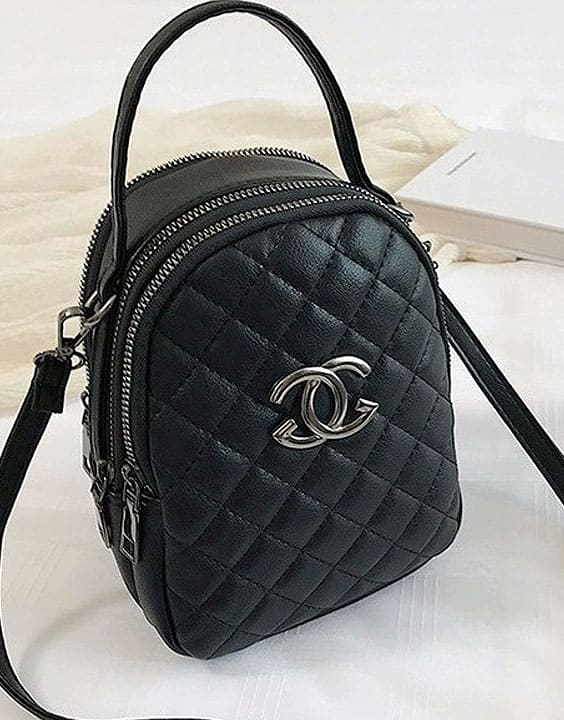 Add an amazing accessory to your wife's arm, other than you of course! Bags are extremely functional and are one of the most useful valentine gift ideas. Fill the bag with small goodies, chocolates, and candies to make your present more exciting.
Be it a small backpack or a big purse – different bags make life easier. Know your partner's needs and get her a new bag, it would definitely make a great Valentine day gift for wife.
5. Diaries and Notebooks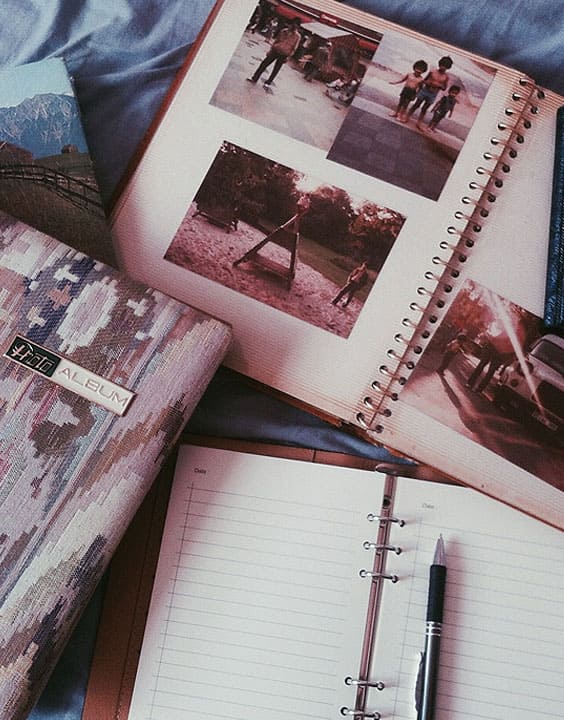 Keep a record of all your dead diary moments with these stationery valentine gift ideas. These are especially meaningful to those people who love to write or make schedules. The gift is very personal and you can add a pen to go with it.
To make your gift even more impactful, pen a hand-written letter on the first page of the diary. It'll be a reminder of the love you share, every time your girl opens the diary. With the diary, promise her to create moments worth writing about.
6. Chill t-shirts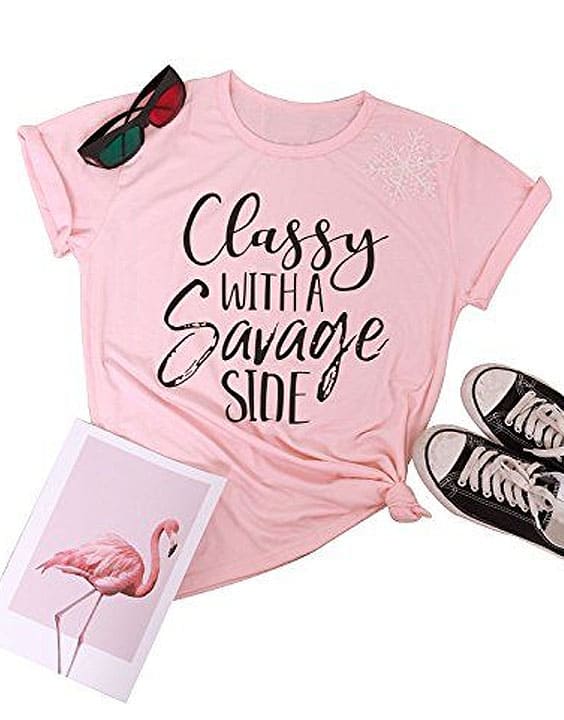 Anything casual in a relationship should be the clothes. T-shirts for women are very relaxing and comfy valentine gift ideas. You can get some cheesy quote or a goofy print and wear your love loud and proud.
T-shirts are a fun thing to start off your Valentine's Day with. Have a chill date night with your cutie in tee, Netflix and chill!
7. Speakers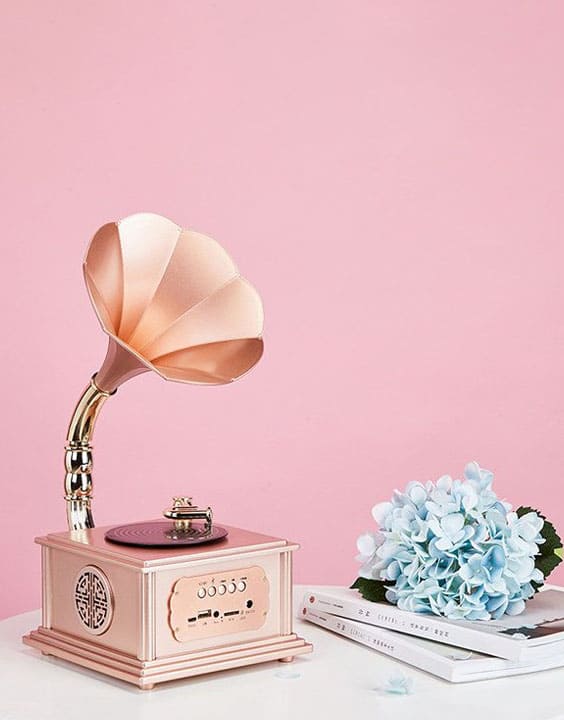 Blast your song at full volume to start off your Valentine's Day on a high note. Speakers are a striking present because who doesn't like songs.. duh!
Whether you are cooking together or just playing around, a nice background soundtrack would accentuate the romance. This timeless Valentine's Day gift will always be your partner in crime for all the eventful evenings to come.
8. Plush Octopus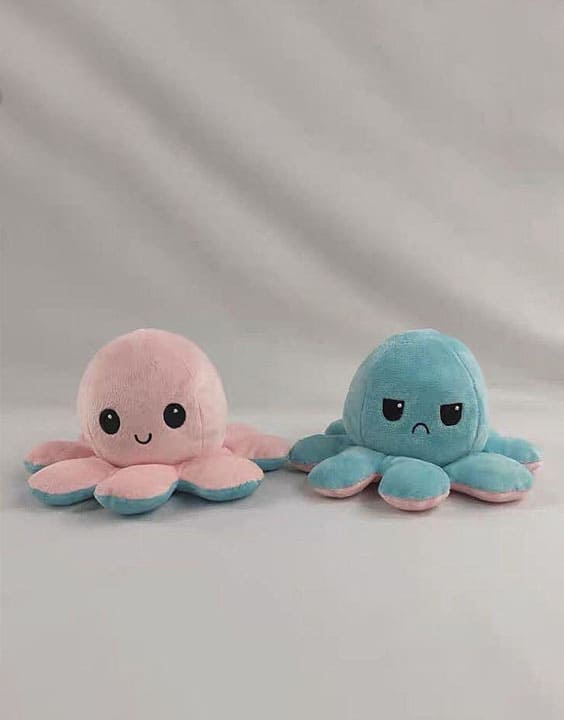 Always a little lost at reading moods? Well, we know that octopuses are great at predictions! One of the most creative Valentine gift ideas is this plush octopus that will let you know about your girl's different moods.
It is a fun way of celebrating the day of hearts and also promises to always keep the octopus sunny side up.
9. Sweet Delights
For a sweet tooth, nothing makes a better gift than chocolates, cakes and all things delicious sugary. Handpick the brands your wife enjoys and bring that basket of joy home.
For an even more romantic start of the day, get up early and make her some waffles which you should intend to do every Sunday by the way. Sprinkle some powdered sugar over this romantic day.
10. Mobile Cover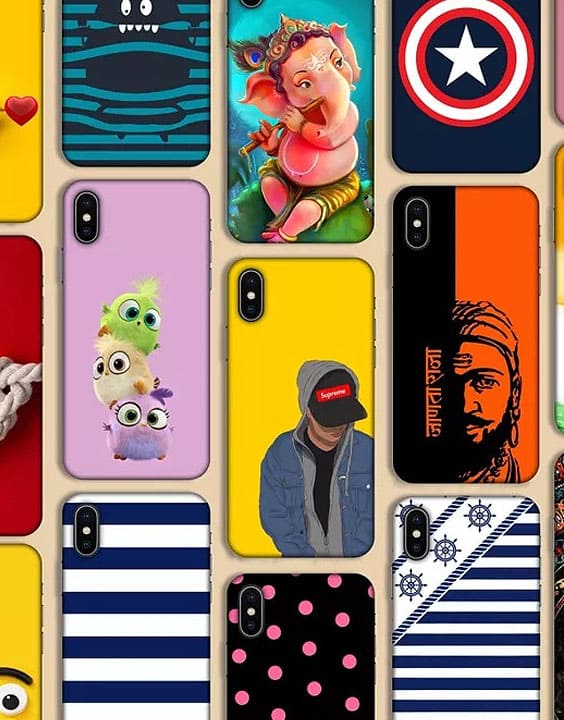 With this, I vow to protect … your phone. Pick out a phone cover for your girl and choose the one that matches her vibe and personality, Geek out with some pop culture references or keep it simple, the choice is yours. Along with the phone cover, you can pick up some other mobile accessories like earphones, pop-ups and whatnot. Celebrate a tech-savvy valentine's day.
We love our friends and we want to show them! So what better way to do that than with the Love Laughter Friends mobile covers? These mobile covers are made to fit a smartphone and provide full coverage of the phone. They are slim, lightweight, and durable.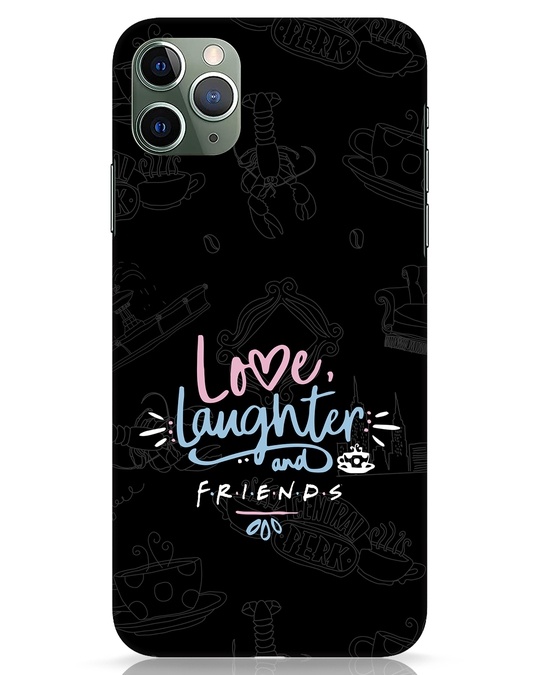 Valentines Gifts for Him
1. Tie and Cufflinks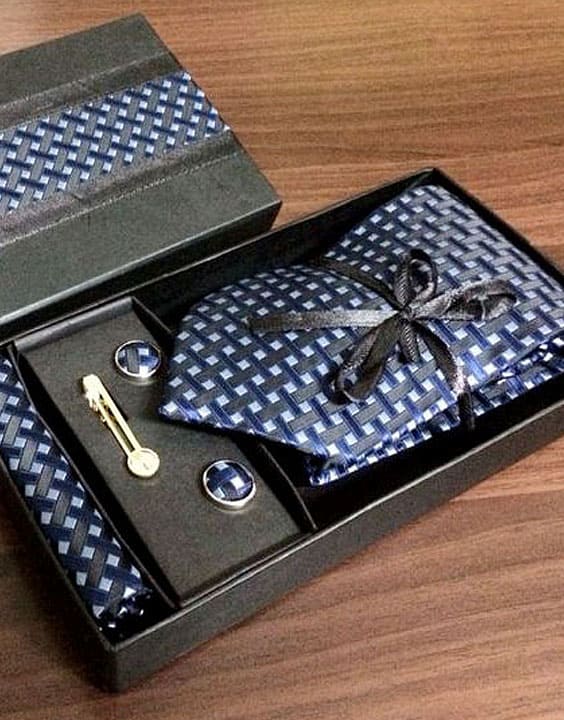 Tie the knot on Valentine's day. Add fashion to your guy's closet with a classic tie and matching cufflinks, and of course, he can never object to your choice (wink wink).
Plan a fancy date where he can flaunt his new style upgrades. You can even choose personalized cufflinks with initials, some really small inside joke, or a special date. Make your man feel special this v-day!
2. Grooming Box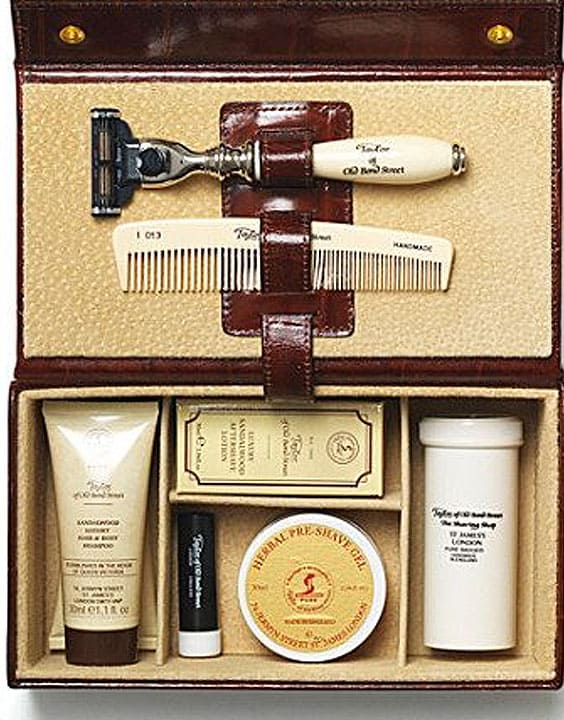 Pampering his skin with a little cleansing and exfoliating is one of the most romantic valentine's gift ideas. Spend some personal time caring for each other on the day of hearts.
Put on some good music and let your skin rejuvenate and refresh. Promise to always keep his skin and heart young with this special valentine's day gift.
3. Wallet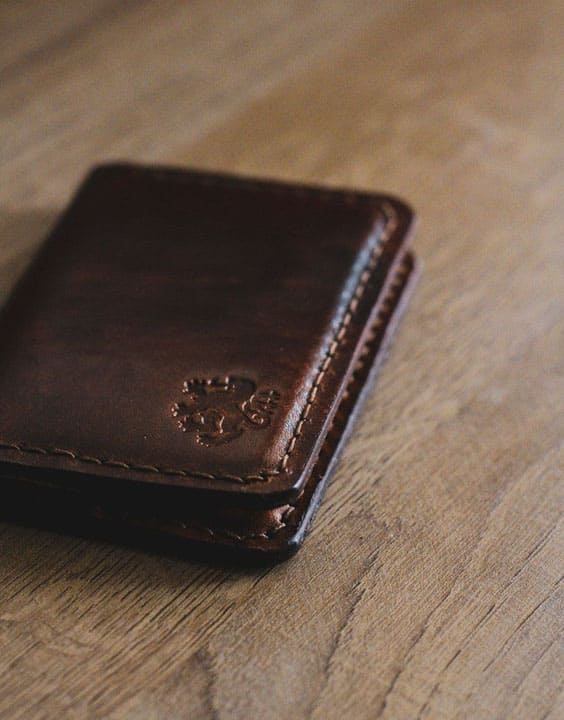 Gift your man a new wallet for an old school valentine gift idea. Put a small picture of your family inside for a sweet old-school surprise for him. A wallet is a necessity and any day occasion is good enough to get a new one.
4. Clothes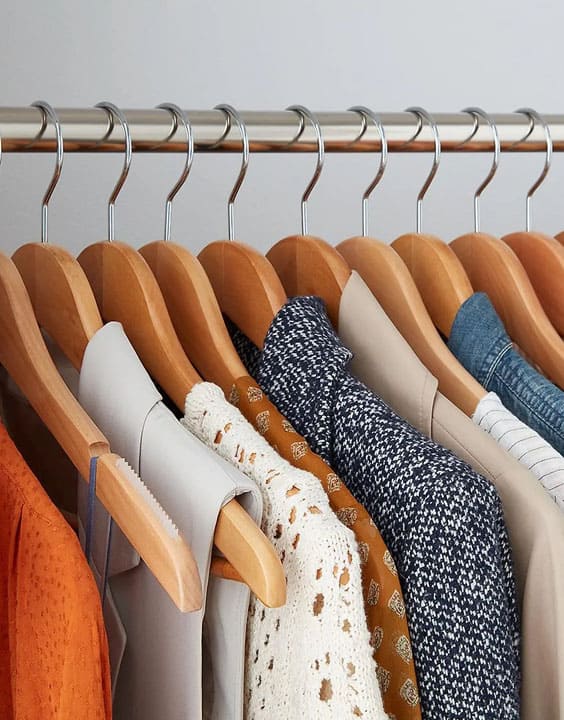 T-shirts for men are a staple wardrobe need. Splurge on some funky and cute t-shirt for your man, which they won't be able to find after a week.
Buy t-shirts that spell out his personality and match his vibe. Have a comfy v-day celebration with chill tees. For a little more formal festivities, pick out a couple of shirts for men and your refined taste would add style to his closet.
5. Shoes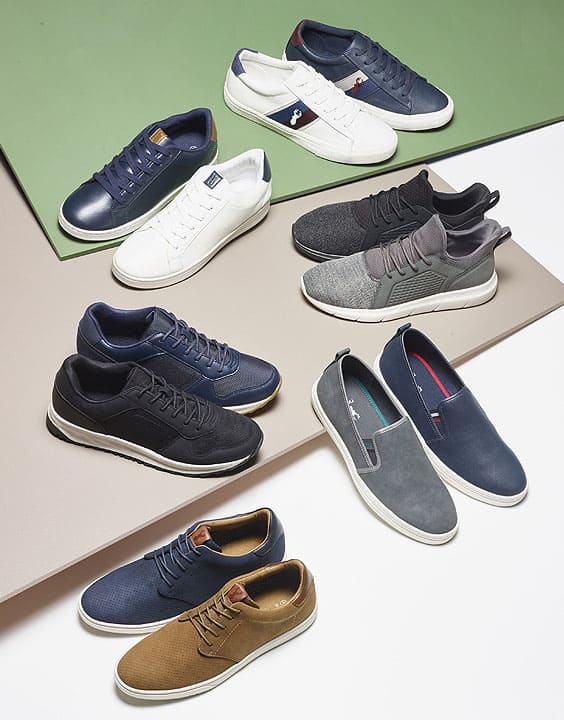 No offense but shoes and men are the real love story. Sports shoes, running shoes, sneakers, brogues, derbies, and a myriad of other options to choose the perfect gift from.
Select the color and brand he loves and surprise him with a little "I love shoe" note on the box. Stop overthinking for the perfect Valentine's day gifts for your husband and just do it!
6. Talk Techy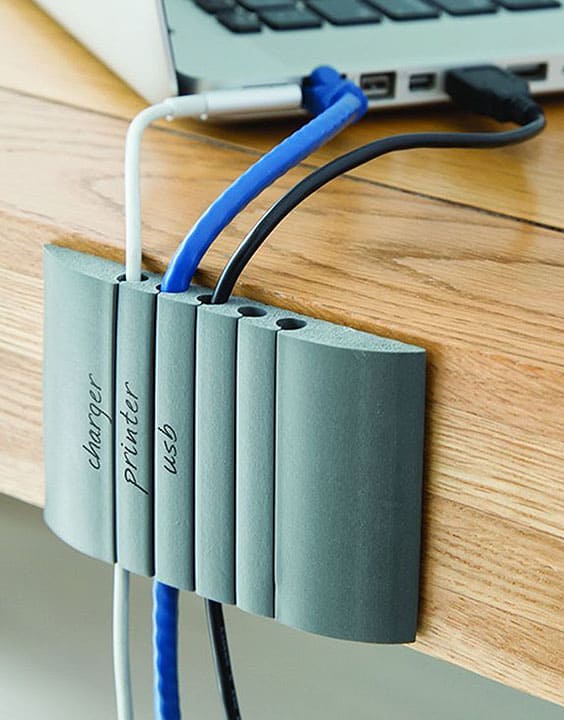 Has your husband been struggling with untangling earphones or unable to keep track of his phone or laptop chargers? Uff, happens to the best of us, especially during pandemic times.
Get him out of his misery with cable organizers. Leave the messy bits of life to the love you share, spare your dear wires. Sort out the cables and work from home in peace.
7. Sunglasses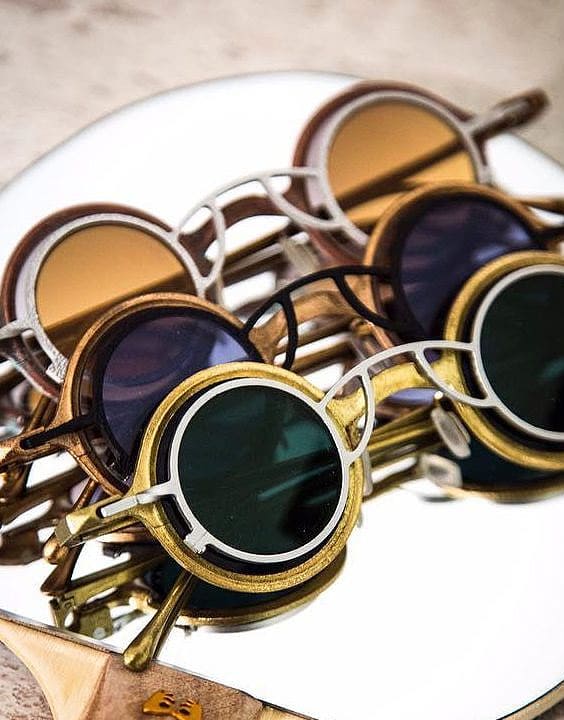 Well, you are the sun of his life – but he still needs some protection against the real boss up there. Get him a classy pair of sunglasses and go out for an afternoon rendezvous. While you are at it, get one for yourself too :p
8. Date Night Coupons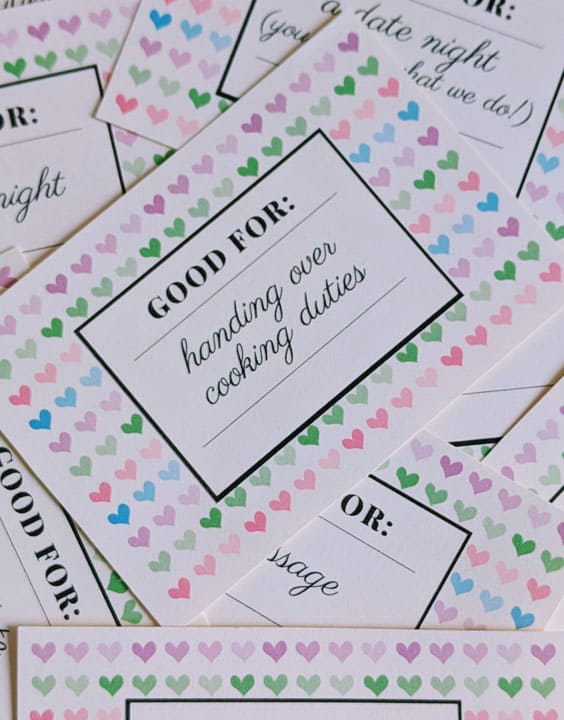 Add some extra surprise to your post-valentine dates with a suspenseful twist. Prepare different date ideas for you and your partner to try – something new, something old and something borrowed.
From raunchy nights to fancy dinners – you can fly as high as you want. This Valentine's day would be memorable for all the coming dates.
9. Polaroid Camera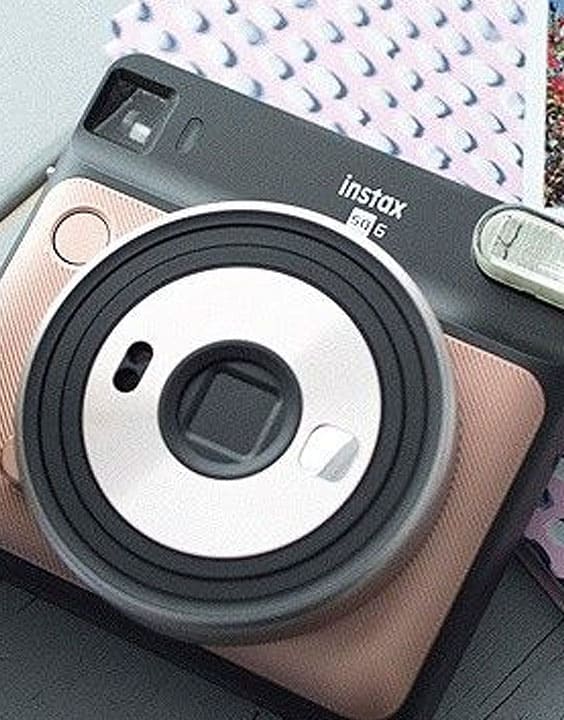 Your valentine together might be a great day to start making some forever captured memories. Gift your partner the way to hold a moment in time forever. Click some funny pictures and make them into a nice piece of wall hanging.
10. Cologne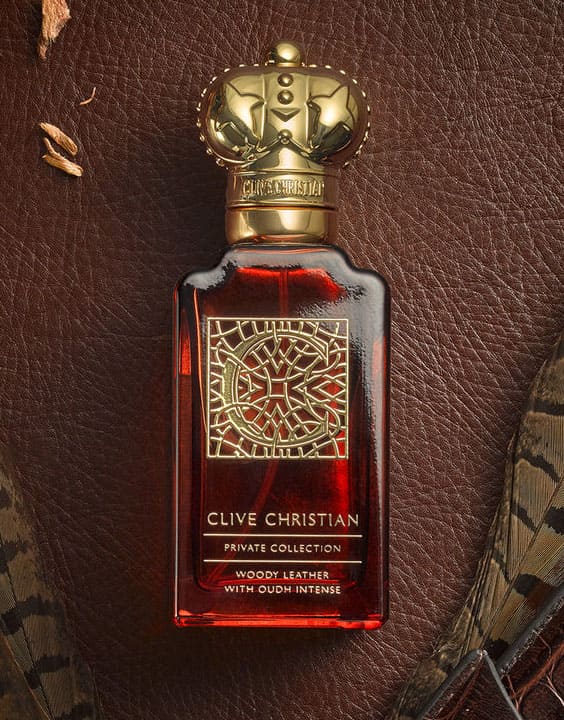 A fine bottle of cologne is both seductive and sophisticated. Select a scent that will make you fall in love with your man whenever he enters the room. Make your valentine pleasant and fragrant with this simple yet special gift.
Valentine's Day Gifts for Couple
1. Couple Watches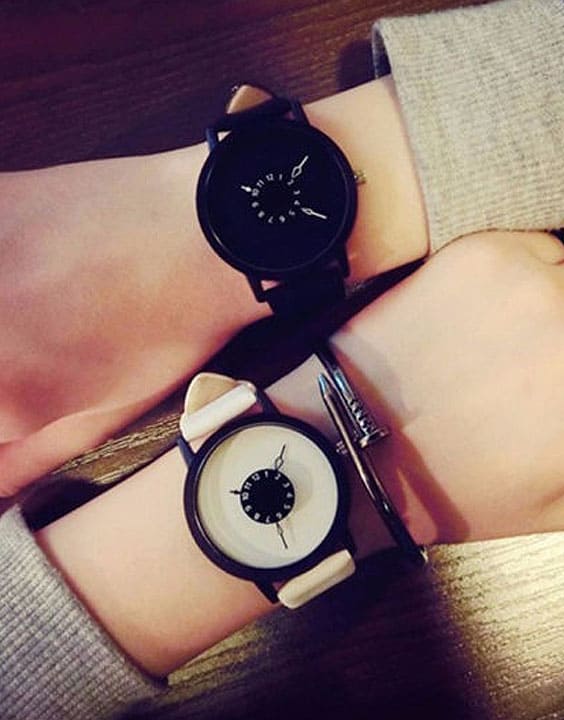 We know your good times started when you met each other and getting couple watches is a great way of commemorating just that. Notch up your power couple style with select watches. Dial-up the romance with a fancy gift exchange this valentine's day <3
2. Travel Map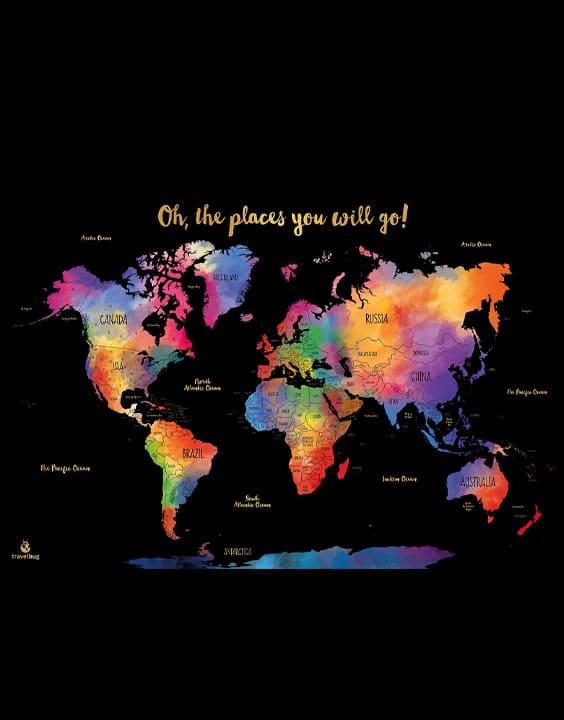 Explore the world together and scratch off the places you have made memories in. The couple who love to travel needs this adorning their walls. Mark off your adventures as you hop from one country to another.
3. Couple Coffee Mugs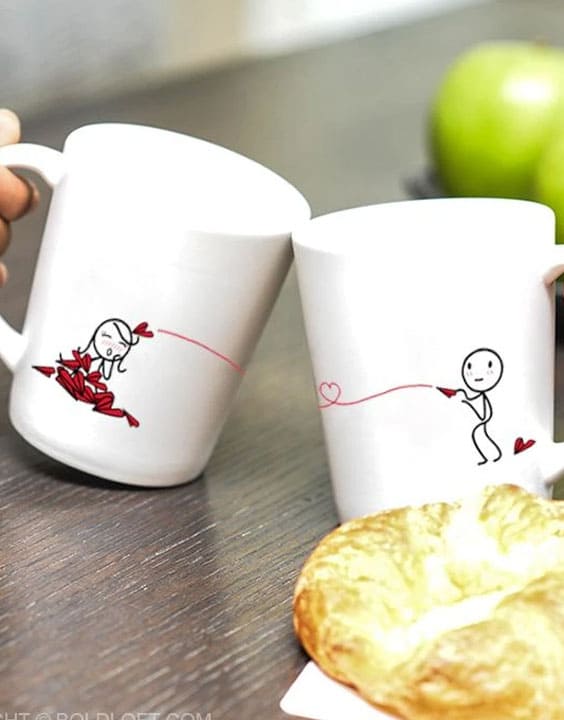 Boost every morning with a strong dose of coffee and love – sweet and low. Couple coffee mugs are a cute accessory to add to your kitchen and a lovely way to start off your day.
4. Pajama Party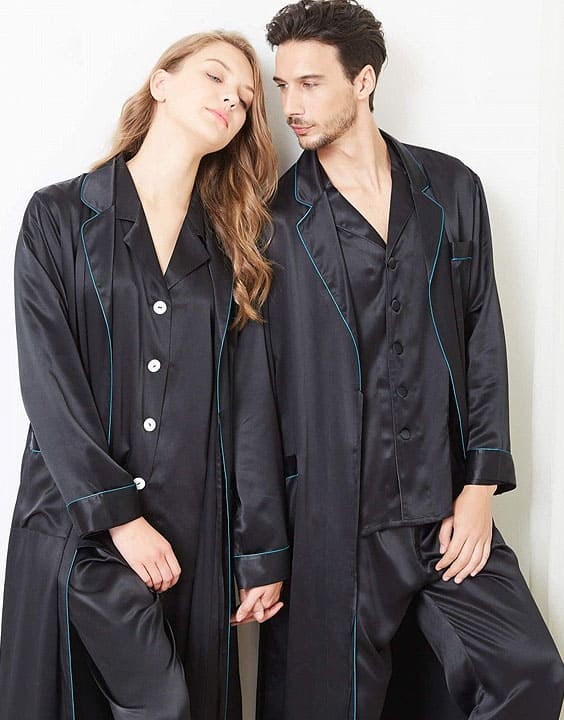 Coordinate your jammies for a cuddly and comfy night. Choose a complimenting pair of pajamas set for a relaxing valentine's evening. A classic and cool gift, it will last long making a home in your closet.
5. Games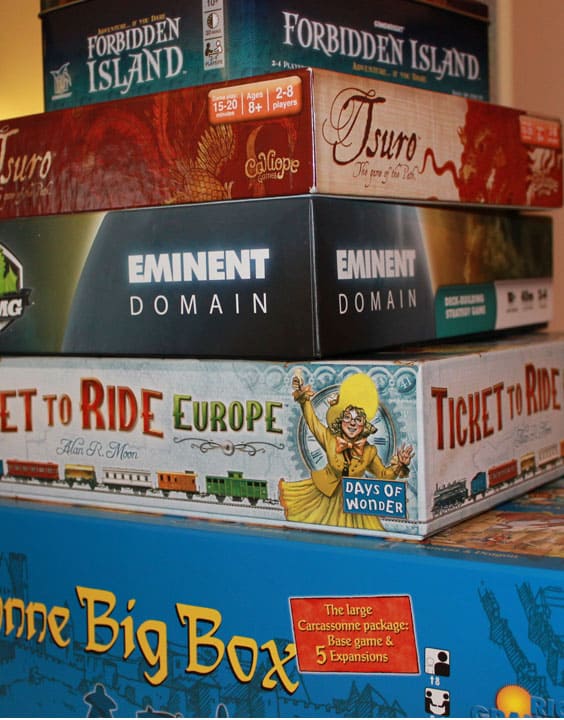 Spend your Valentine's day with fun and playful games. Get out some card and board games to have an evening full of laughter and frivolity. Make these games more tempting by adding your own rules and just enjoying yourself.
6. Home Decor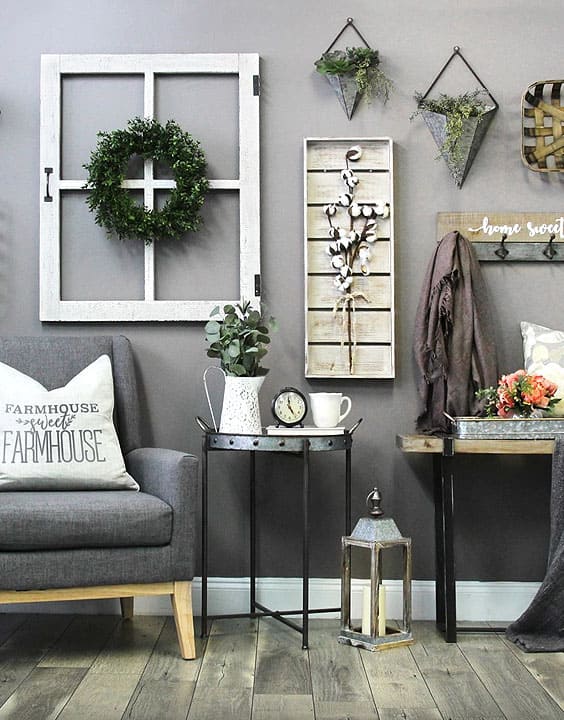 Every piece of decor you add to your home makes it closer to your heart. Decorating your house together is one of the best valentine gift ideas to spend some time together. Get personalized frames or posters and fill your home with various memories and moments.
7. Waffle maker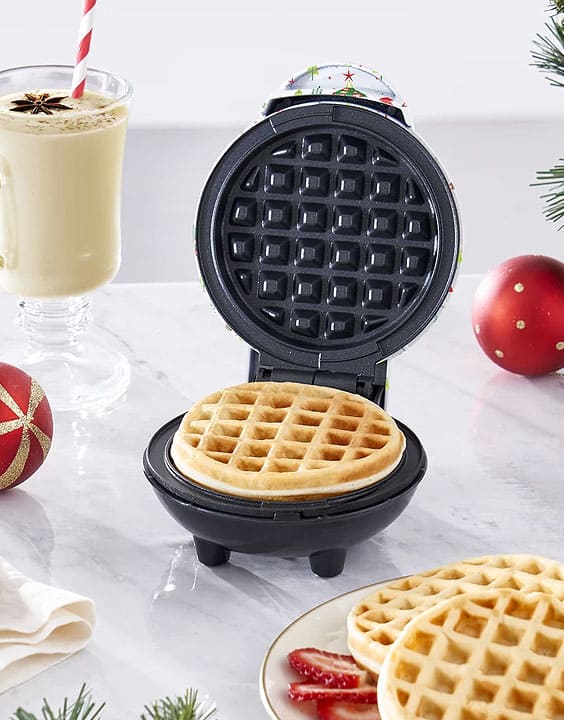 Cooking together is the new love language. Make some sweet waffles for your perfect valentine's day brunch. Your weekend breakfasts from then on will be sorted – hot waffles with all the toppings you love will give your day a blissful start.
8. Whiteboard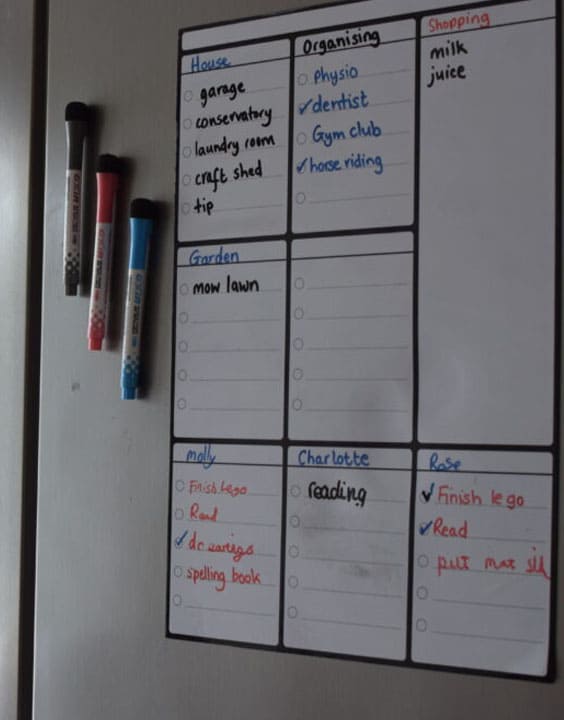 Adorn your home with an organizing board and leave cute messages for each other. Plan out grocery runs, weekly menus, and all other household things with the help of this whiteboard. Map a life together and start getting organized this v-day.
9. Yoga Mats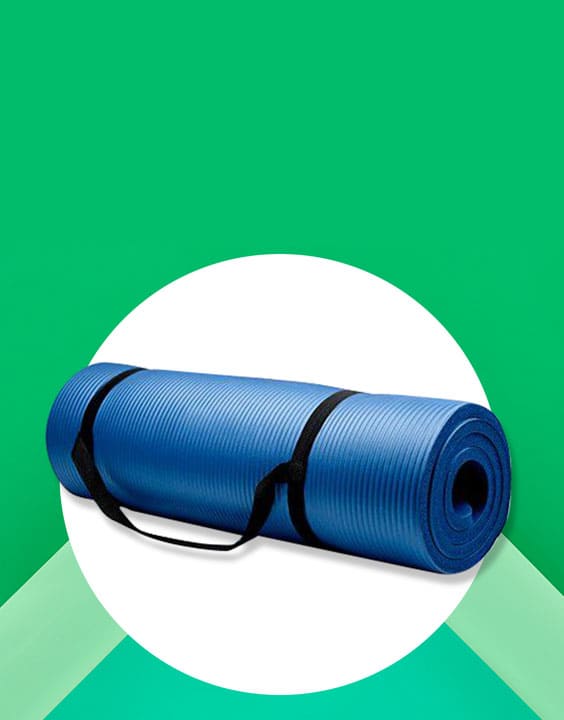 Take care of each other and push each other to be their best selves. Health is the greatest gift you can give your partner. Exercise with some upbeat music and each other's company to keep the morale high.
10. Memory Jars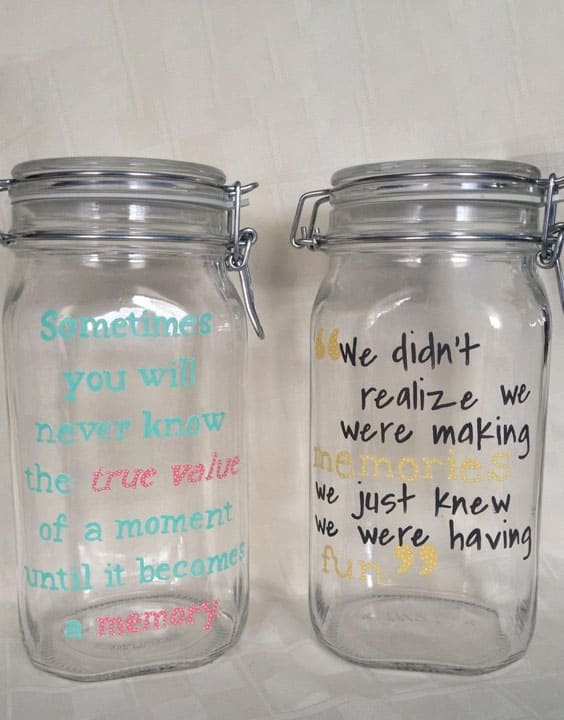 Set 2 jars on your table and fill them with wonderful memories you both make with each other and open it next year on Valentine's day. You'll have a year's worth of memories from this day of hearts to the next. With this jar, promise your partner of beautiful tomorrows and wonderful stories.
We hope you found that perfect gift for your perfect partner. Don't forget – it is your effort, time, and affection that make the best Valentine's day gifts. Celebrate each other with each other!
Wish you all a love-filled Valentine's Day!
Your cupid is signing off
Image credits: The copyrights of the images used in this post belong to their respective owners. The credits where known are specified under the image - if you're the owner of an image and want it removed, please contact us.