Sunny Leone or the actress who featured in the song Baby Doll as she is popularly known, still stirs up conversations when her name comes up. She created headlines when she decided to come back to India back in 2011. A closeted society like ours found it difficult to accept an actress from the adult industry and nearly ousted her. Lanes were full of gossip about this Indian-origin pornstar. People looked down upon her, called her names, and left derogatory remarks. The same people then went online and gorged her videos. Presenting Sunny Leone biography! 
Well, such is life! Whether you hate or love Sunny Leone, you have to admit that you are intrigued by this damsel. She seems to have steeled herself against all the hate and made some space in Indians' hearts. We were just as curious as you are about this stunning actress, so we collected all the facts about her and compiled them just for you. 
Who is Sunny Leone?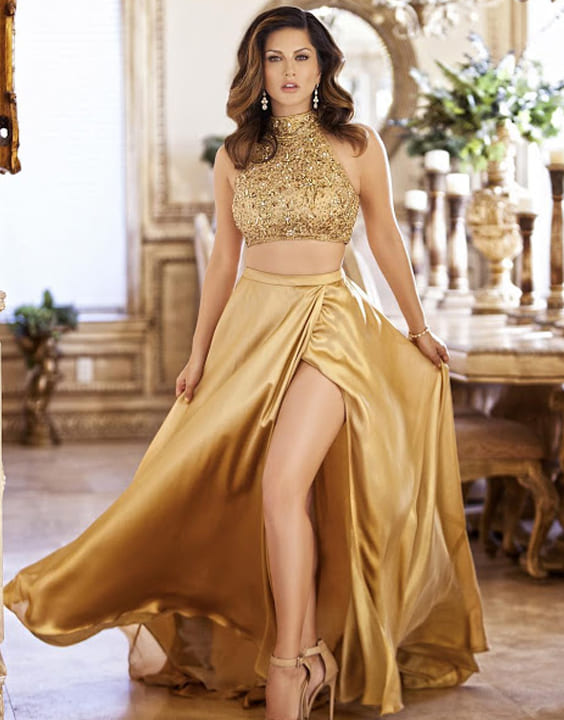 You may be living under a rock if you don't know who Sunny Leone is. Bharat ka baccha baccha jaanta hai ji! Nevertheless, it's never too late to learn. Sunny Leone is a Canadian-born actress of Indian origin. Prior to joining Bollywood, she has worked as an actress, writer and producer in the American adult film industry. Today she works predominantly in Bollywood and appears in several movies and item songs. 
Childhood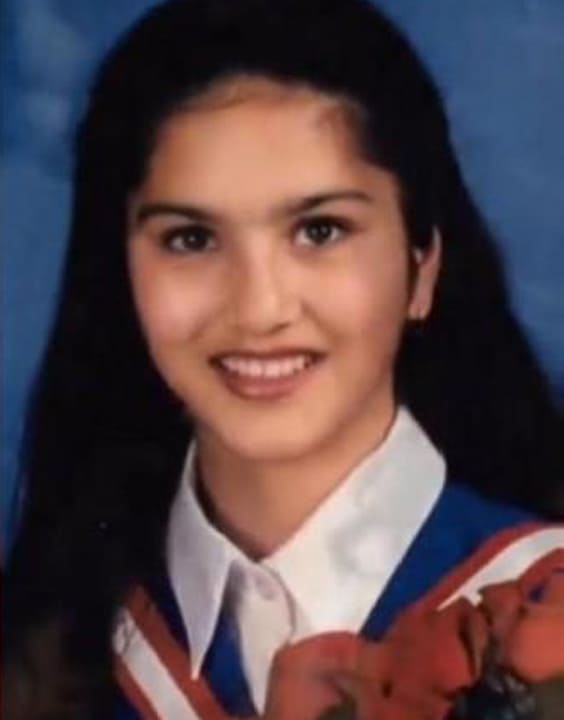 Sunny grew up in Sarnia, Ontario with her parents and brother. She was quite the tomboy (her words, not ours!) and loved playing sports while growing up. She played soccer and street hockey quite often. She loved ice skating on a frozen lake and drinking hot chocolate during the snowy winters. 
She was raised according to the Sikh traditions. She even visited the temple every Sunday with her family. Sunny attended a Catholic school as her parents feared about her safety in a public school. At the age of 13, she moved with her family to Michigan then to Lake Forest in California to fulfill her grandparents' wishes. 
What is the real name of Sunny Leone?
Her birth name is Karenjit Kaur Vohra. She adopted the stage name Sunny Leone when she started working for Penthouse magazine. Sunny was chosen by herself while the former owner of Penthouse Bob Guccione chose Leone for her. She is also known as Karen or Karen Malhotra amongst her friends and close ones. 
Who is Sunny Leone's husband?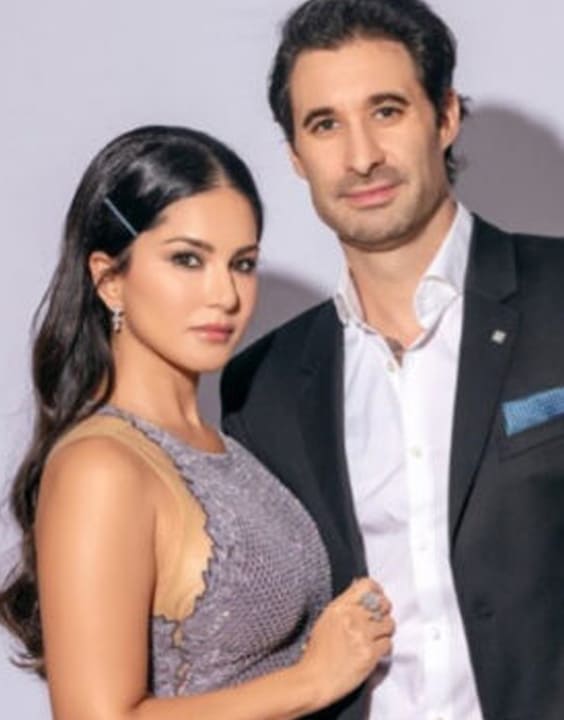 Sunny Leone tied the knot with actor, producer and entrepreneur Daniel Weber in April 2011. They had a Sikh wedding in a Gurudwara and a Jewish wedding at the beach. Sunny Leone's husband is of Jewish origin and has worked with her in adult content before. 
One of the best things about her husband is his unconditional support for her. We can't talk about Sunny Leone's biography and leave this out! Daniel and Sunny were introduced to each other when the latter was working as an actor in the adult film industry. He never forced her to quit and let her live her life on her own terms. In fact, they even did one or two movies together. 
They own a production company in LA called Sunlust Pictures that produces adult content. At the moment Daniel is her manager in Mumbai. He talks about money while her domain is more creative. They make a perfect team together! Hayee, nazar na lage! 
What is the age of Sunny Leone?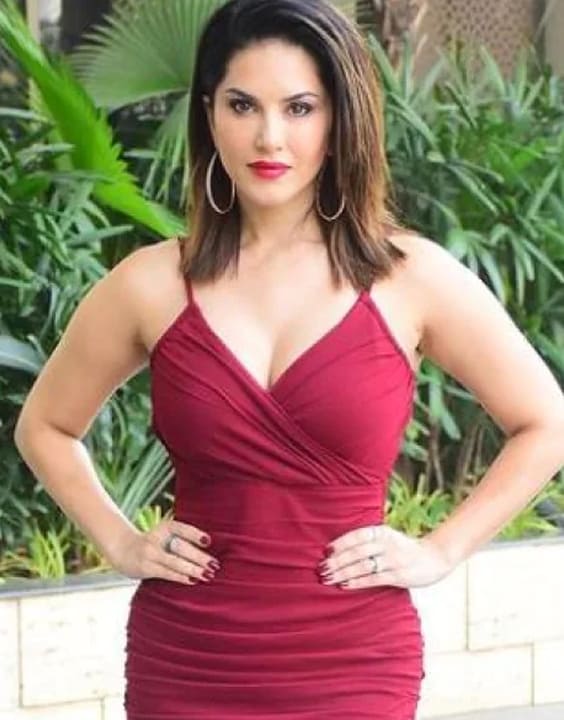 Take a seat cause you are about to fall down. This is probably the most surprising aspect of Sunny Leone biography – the stunner is 40 years old! Yes, yes you read that right. 40!! Maybe we should go hide in a corner..we are in our 20's looking in our 60's and displaying the muscular pain of 80-year olds! Hang on, Sunny Leone's age is not the only surprising thing about her…scroll down to find out more! 
When is Sunny Leone's birthday?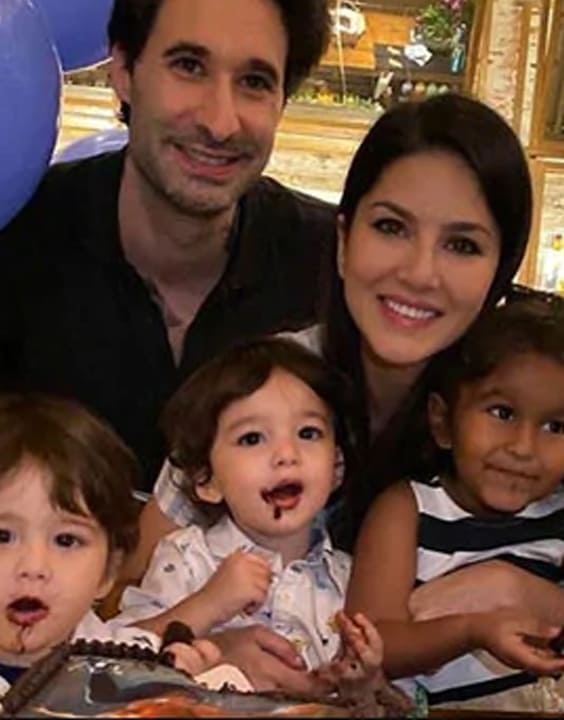 Sunny Leone's birthday is on 13th May. Everyone says she is a true blood Taurean. Her traits, namely loyal, practical and stubborn describe her the best. According to her Instagram post, Sunny had too much fun on her 40th birthday as well, considering it was during the lockdown. Her husband and kids made the best of the resources available. Her kids made her birthday cards while her husband built a huge birthday prop for her! 
Is Sunny Leone Indian?
Yes, Sunny Leone is of Indian origin. She was born in Canada to Sikh-Punjabi parents who were raised in India. In fact, Sunny left the adult industry when she found her calling in Mumbai's Bollywood. 
Who are Sunny Leone parents?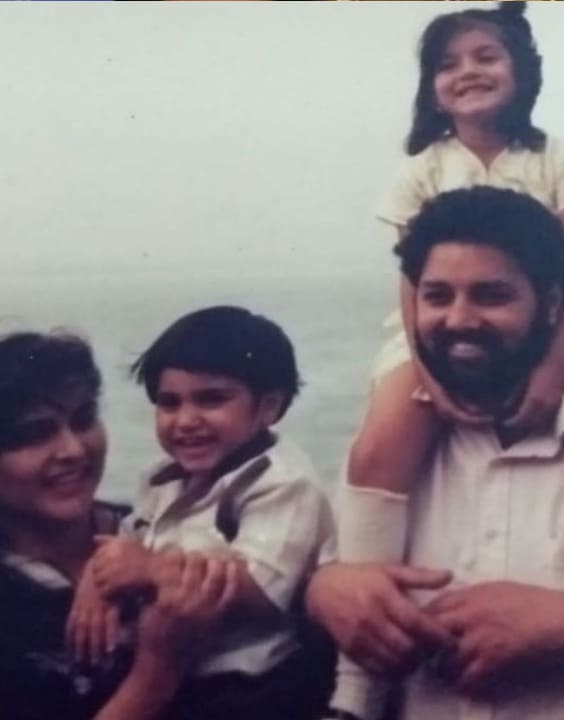 Sunny Leone was born to Jaspal Singh Vohra and Balwant Kaur Vohra. Her father was born in Tibet and raised in Delhi while her mother was raised in Himachal Pradesh. Karenjit Kaur: The Untold Story of Sunny Leone is sort of an online version of Sunny Leone's biography and explores her relationship with her parents. The web series touches on crucial topics like her parents' reaction to her decision to join the adult film industry. 
How many children does Sunny Leone have?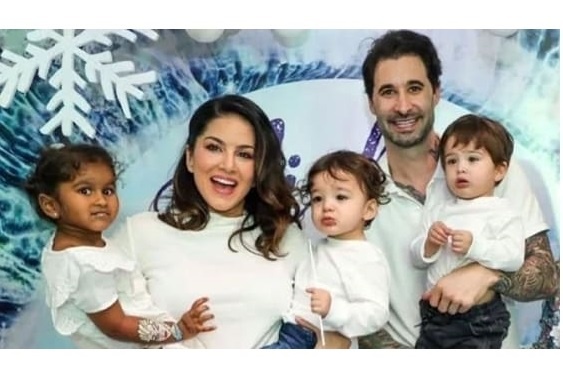 Sunny and her husband Daniel are the most down-to-earth people in the industry. They are not only known for supporting various charities but also for adopting their first child. In 2017 the couple adopted a baby girl from Latur, Maharashtra and named her Nisha Kaur Weber. Nisha is the elder sister of their twins Asher Singh Weber and Noah Singh Weber. She doesn't look like an average mom of three, does she now?!
Where does Sunny Leone live?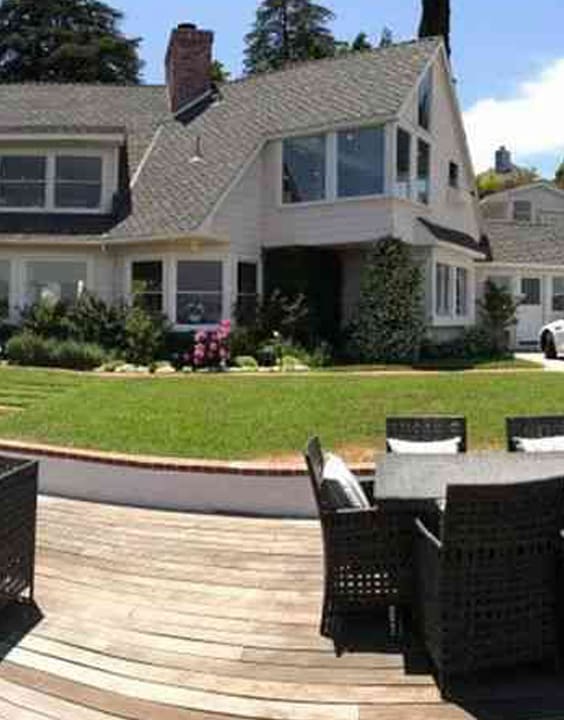 An unknown fact about the actress that you'll only find in Bewakoof's version of Sunny Leone biography is that for a long time she had rented actress Celina Jaitely's apartment. Sunny and her husband Daniel purchased a flat in Andheri in 2021. The apartment is on the 12th floor of the ambitious Atlantis project, with three bedrooms and balconies looking over the Arabian sea. She also has a house in Los Angeles, a massive mansion in Hollywood with a stunning view. Talk about luxury! 
What is the height of Sunny Leone?
Sunny is a little under 5.5" giving her the perfect advantage. She is neither too tall, nor too short. We have a feeling that fans would love her no matter Sunny Leone's height! These are trivial things. Her beauty coupled with her humility and talent makes her one of the best actresses out there! 
Sunny Leone's Movies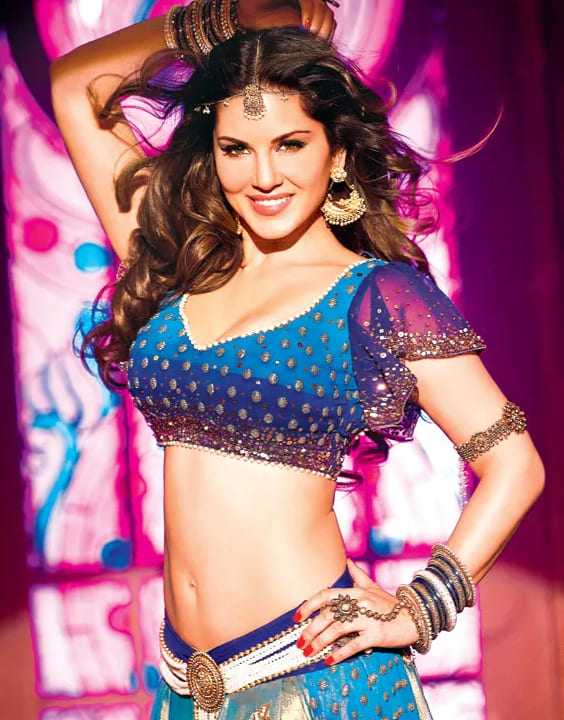 Sunny Leone's hot movies may be the favorite topic of teenagers and what she is most known for, but that doesn't mean she hasn't done notable work in India. She was going to make her debut with the critically acclaimed Kalyug but it did not materialise. Sunny Leone's movie list in Bollywood is a bit limited but it includes Pooja Bhatt's Jism 2 (her Bollywood debut), Kuch Kuch Locha Hai, Ek Paheli Leela, Ragini MMS 2, Mastizaade, One Night Stand, Beiimaan Love and Tera Intezaar. While talking about Sunny Leone's movie list we have to mention her cameos and popular songs such as Laila from Raees, Baby Doll from Ragini MMS 2, Laila from Shootout at Wadala and many more. 
Love for Cars and Gadgets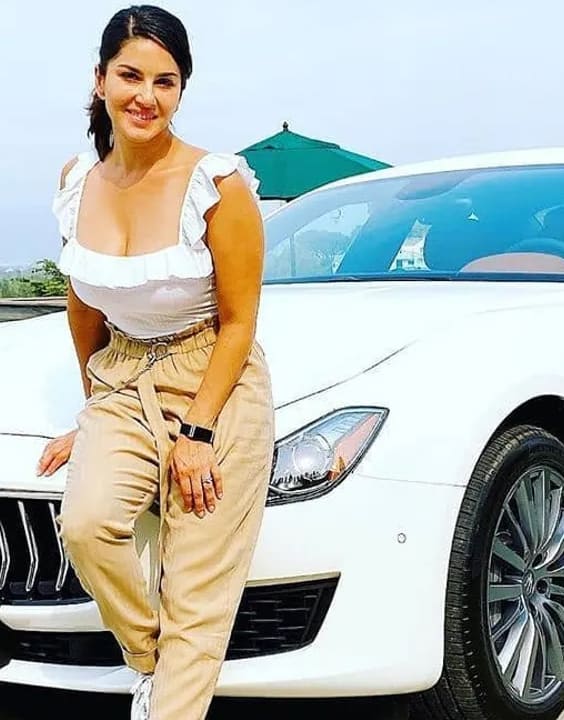 Sunny loves her cars and gadgets and spends a good amount on them too! Her favourite is Maserati but she loves all types of fast cars and sportbikes. She is a huge fan of sports too. She used to play hockey and cricket while growing up. Sunny has grown fond of cricket and enjoys watching it with her family. 
BBC's 100 Most Influential Women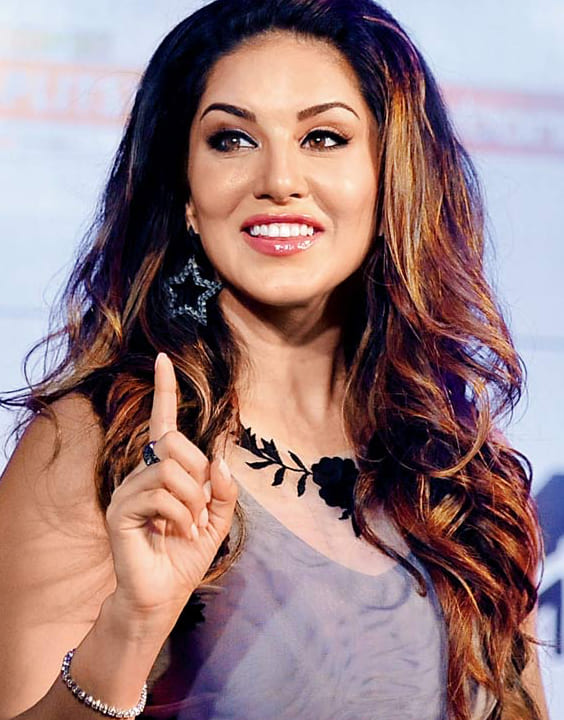 Sunny Leone made her way to BBC's 100 Most Influential Women in 2016 with four other Indian women. This is a huge feat for Indians but nobody really celebrated it. Sunny chose her own career and lived her dreams as she deemed fit. She was quoted saying, "It's your right as a woman to follow your dreams." That's some inspiring stuff right there! 
There is no doubt that Sunny Leone is one of the most Googled women even today. The reasons may differ, but boy does she have a strong fan base! We love her for her no-nonsense attitude towards life and her strong resolution. You go, girl! The career of Sunny Leone has spanned over decades and she has done some exemplary work. There is a thing or two for us to learn from Sunny Leone biography, don't you think? Let us know what you like the most about her! Chittar padenge ulte-seedhe jawab diye hai toh! 
Related Topics- 
Image credits: The copyrights of the images used in this post belong to their respective owners. The credits where known are specified under the image - if you're the owner of an image and want it removed, please contact us.