Do you get those annoying questions asking you if you are tired although you are perfectly fine, thanks to dark circles and puffy eyes? Join the club! Under-eye bags and dark circles can give you a tired and frumpy look that leaves you feeling less fresh and more irritated.
Nowadays, most of us are facing this roadblock on our journey to healthy skin. Made worse by the worries and uncertainties of the pandemic, tenacious dark circles, and baggy under-eyes have unfortunately become a part of our lives. When it comes to understanding how to remove dark circles, knowing our own lifestyles is paramount. The stress, erratic sleep, excessive exposure to digital screens, and general doom-and-gloom we are all experiencing, are more apparent around our eyes than any other feature. 
Dark circles and under-eye bags, however, have no one-size-fits-all remedy. The skin around our eyes is extremely thin, sensitive, and fickle – dealing with these issues is a delicate matter! The many changes happening in our circulatory systems underneath are mirrored on the outside easily. With all that being said, the question of how to remove dark circles and under-eye bags is not an impossible one to answer – you just need the right tools and techniques!
Want to get out of the dark-circle rut and jam with the fresh-faced fam? We've decoded 10 useful tips and tricks about these finicky shadows under your eyes for you. Read on!
Effective Tips on How to Remove Dark Circles Easily- 
Tip 1 – 'The Cold Never Bothered Me Anyway!'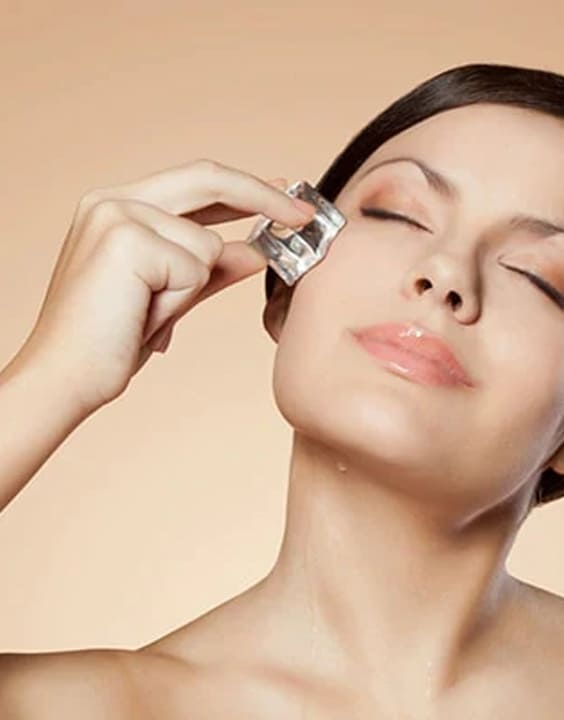 Be like Elsa, and freeze your under-eye worries by using a cold compress for dark circles! This is not only a wonderful eye care remedy for puffy eyes but also great face care for women and men. If you are wondering about how to remove dark circles, this one's all set to be your go-to! A cold compress relaxes the nerves in your face and around your eyes, boosting blood circulation. Regularly compressing helps the skin around your eyes look fresh and relaxed in the long run.
Massaging your under-eyes and face with an ice cube, or resting your eyes under an ice-pack, will make you feel and look better in no time. You can even cold-compress with a big spoon that's been chilled in the fridge for an easy at-home DIY. These techniques will work their magic and give you the solutions on how to remove dark circles and how to get rid of eye bags.
Tip 2 – 'Hydrate, Hydrate, Hydrate!''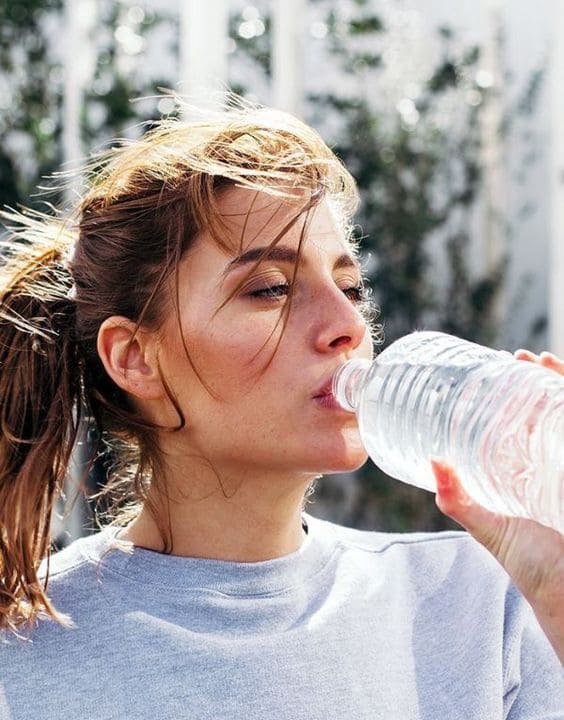 Just like there is no life without water, there is no clear skin and clean under-eyes without water either! Drinking an ample amount of water is the key to reducing redness in the eyes, which also reduces under-eye puffiness and dark circles. Not to mention the immense benefits of regular hydration with regards to personal care for men and women!
If you would like to boost your hydration and take things to the next level in terms of under-eye care, apply hyaluronic serum along with your under-eye cream or before cold compressing. This really boosts the moisture in your skin and hydrates it to the core. Besides that, of course, if you find yourself asking 'how to remove dark circles' often, drinking the right amount of water every day is a basic first step!
Tip 3 – 'Get Tinted & Minted!''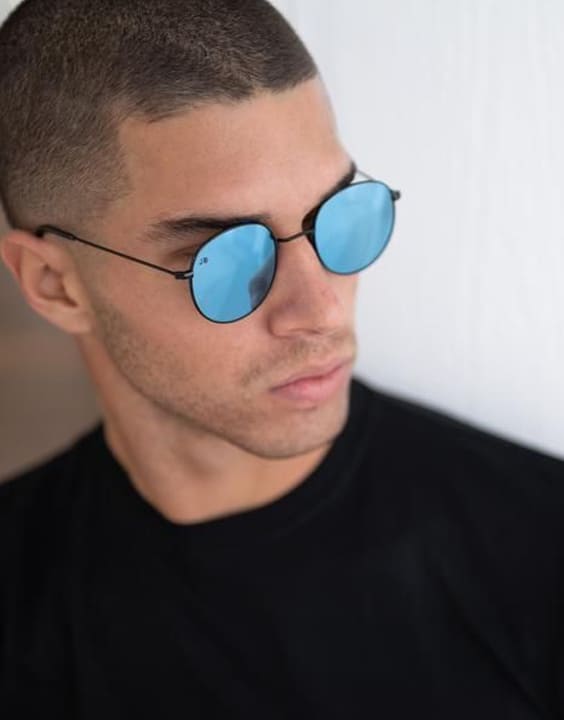 Did you know, that the UV rays emanating from the sun are the #1 culprit of most skin issues? Your dark circles are no exception. These harmful rays deepen the hyperpigmentation around your eyes and cause them to look puffier than they ought to be! Protect your eyes and your under-eyes daily by wearing some tinted sunglasses whenever you step outside.
Do dark circle go away? If you are wondering how to remove dark circles completely, then you are approaching it the wrong way! Dark circles do not simply 'go away'. They slowly fade out over time as soon as you inculcate some good skincare habits in your routine, such as wearing sunscreen and putting on a pair of sunglasses!
Tip 4 – 'Mask-Up & Carry On!''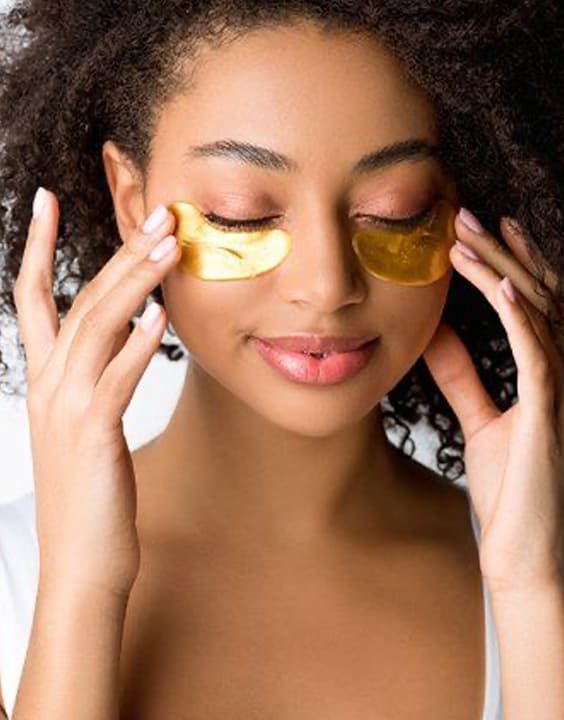 Masks are our favorite weapon of choice when it comes to battling any skin problem! Did you know that there are special under-eye masks that will not only soothe you for some R&R but will also combat dark circles and remove under-eye bag issues? Fortified with vital nutrients like Vitamin E, these masks are the perfect on-the-go solution for those who want to know how to remove dark circles.
Often used by make-up artists and models before high-profile events, these cute and useful masks drastically reduce under-eye puffiness and help fade out dark circles in a short period. At Bewakoof.com, our cosmos range features a Magic-Mineral Under-Eye mask, that is sure to give your dark circles a run for their money! So, go on – give your face a fresh vibe and lifted look with these babies. Just slip a packet in your handbag and carry on!
Tip 5 – 'Cream Of The Skincare Crop!''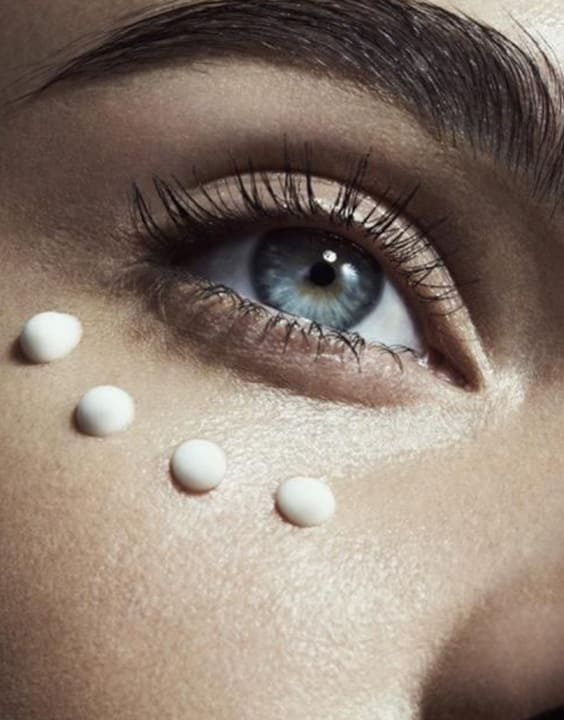 On the subject of how to remove dark circles, under-eye creams are experts! These creamy skincare formulations come at a variety of price points and are a great addition to any skincare routine if you would like to know how to reduce dark circles and avoid any puffiness effortlessly. Go for a formulation that is best suited to your skin type to make the most of this tool!
Under-eye creams are best applied at night before you apply your final night cream or moisturiser. Some forms of under-eye creams are also gel-based and they provide a cooling effect that is sure to give you sweet dreams! Invest in one that fits in your budget and give your under-eyes a soothing massage before you call it a da
Tip 6 – 'Toe-may-toe, Toe-mah-toe!''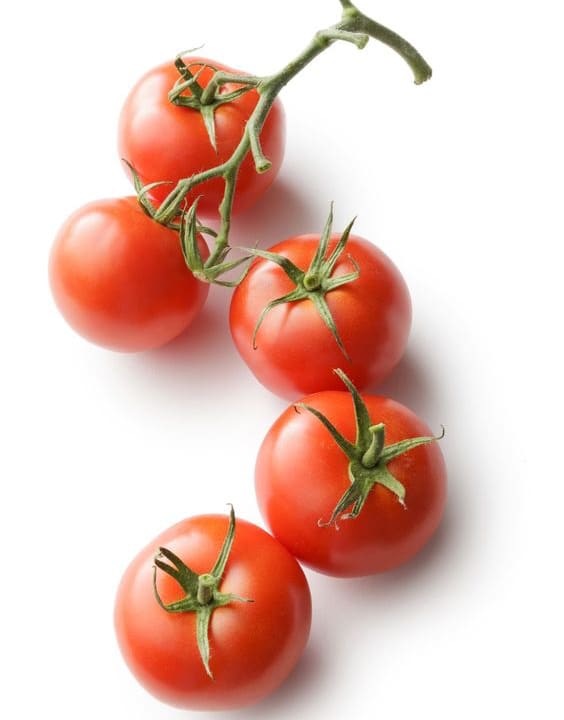 If you are wondering how to remove dark circles, meet the Tomato – your new best friend! These tangy goods are not just wonderful for pasta and curries, they are also a God-send for those who wonder how to reduce dark circles and how to remove eye bags! Packed with antioxidants and vitamins, tomato peel and juice are excellent home remedies for combating under-eye issues. 
Can dark circles be removed naturally? Well, it doesn't get more natural than this! Tomatoes are natural bleaching agents that help reduce discoloration around the eyes. They are also excellent for tan removal, by the way, making them great ingredients in face care for men and women! If you would like to create a simple homemade face mask to solve your how to remove dark circles worries – extract some tomato juice, mix it in with lemon juice and add a pinch of gram flour to it. Apply underneath your eyes and let it rest for about 15-20 minutes before washing it off to give yourself a glow you cannot ignore!
Tip 7 – 'Sweet dreams are made of this!''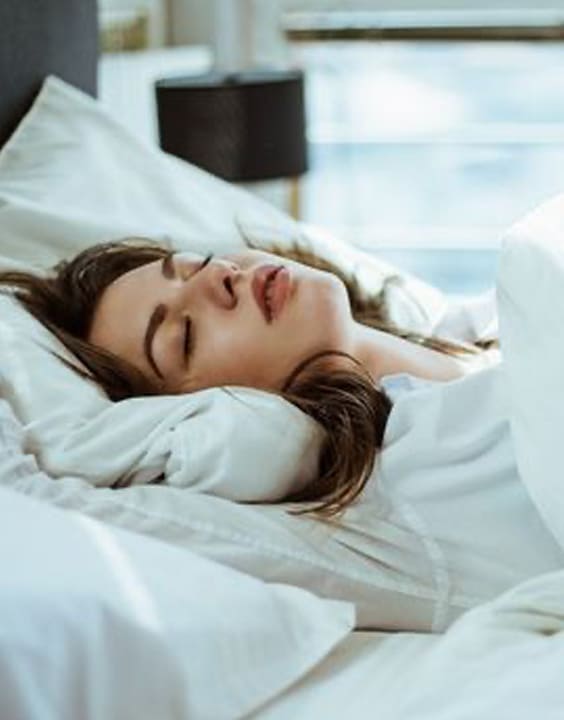 Need a fool-proof way to avoid dark circles, under-eye puffiness and other stress-related skin issues? Well, this tip could not be more simple. Just give yourself a good, worry-free 8 hours of sleep! In today's day and age, we are riddled with many distractions like social media and work from home which messes with our sleep cycle. Solve the 'how to remove dark circles' riddle and give your skincare routine a headstart by simply re-aligning your body clock to a healthy sleep schedule.
Ever wondered why in popular lore and culture, vampires are shown with extremely dark under-eyes that are almost verging on purple? Well, it's because they are known to never sleep! To avoid giving yourself the 'vampire look' and settle into a good sleeping schedule. Early to bed, early to rise, makes a person healthy, wealthy and wise – and devoid of any dark circle issues!
Tip 8 – 'Dab it, Blend it, Conceal It!''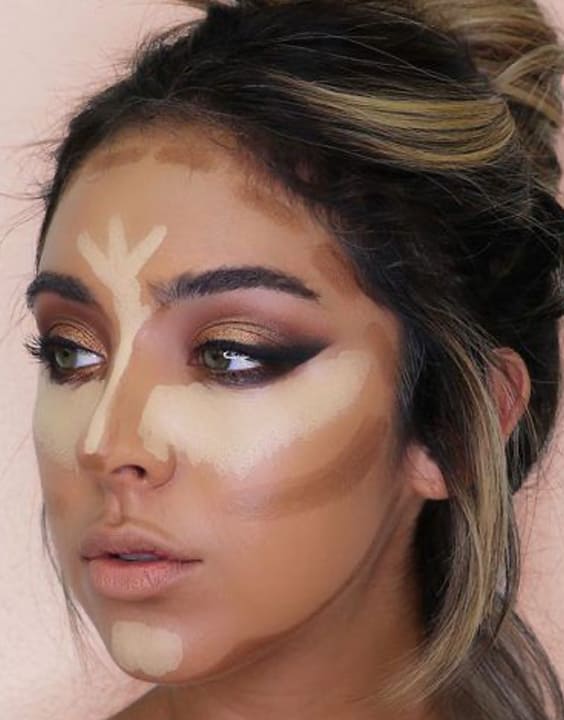 Are you short on time and wondering how to remove dark circles in a foolproof way? We've got the answer for you – simply lighten your under-eyes with a concealer! Make-up is obviously not a long-term solution, but just a dab of concealer under your eyes is sure to take care of it for a day! Go for a concealer that is a shade or two lighter than your skin tone and blend it in with a damp sponge, a concealer brush or your fingers to hide the dark circles! 
Make your under-eye concealer budge-proof by setting it with baking powder or a translucent powder. This will ensure that your under-eye stays fresh and smooth looking, throughout the day, sans any creasing. For a better effect, ensure you cold-compress or use an under-eye patch to reduce the puffiness before you apply your concealer. 
To take things up a notch, contour your cheekbones and your forehead and give your features a sculpted effect! So what are you waiting for? Hop onto any make-up app that offers the best online shopping in India and conceal-away to clear-skin glory!
Tip 9 – 'What's The Tea Sis!''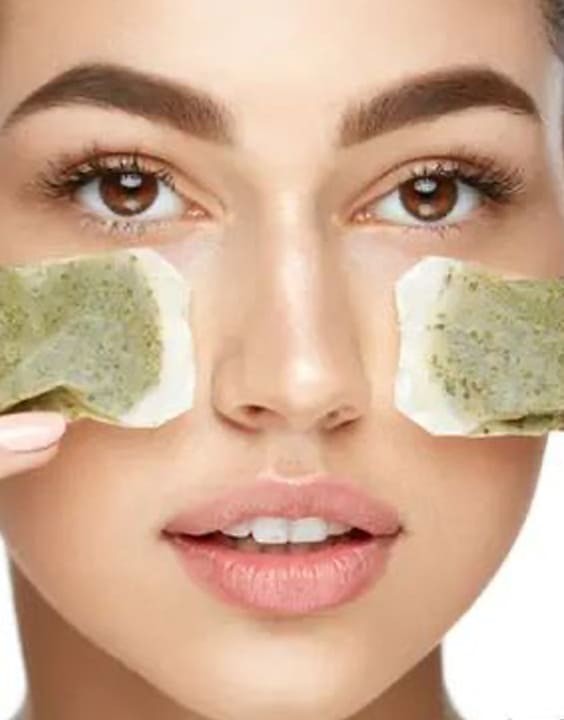 Here's another cool DIY home remedy on how to remove dark circles! Tea contains caffeine and antioxidants that help reduce the puffiness under your eyes and lighten dark circles over time. Tea can boost your blood circulation, shrink blood vessels and reduce the skin's liquid retention, making the eyes look de-puffed and smooth.
Soak two green or black tea bags in warm water for 3-5 minutes. Then, put them in the refrigerator for about 10-15 minutes so that they get chilled. Once they are cold, apply them to your eyes for 10-15 minutes. If you've been pondering on 'How do you get rid of bags below your eyes?' – this one's your jam. This cool tip is sure to save you time, money and tired-looking eyes on a rainy day!
Tip 10 – 'Oil Work & No Play!''
Ask yourself which 'how to remove dark circles' hack is the easiest, most accessible and even traditional in India? We're talking about coconut oil, of course! This is a healthy and effective way to get rid of those pesky dark circles!
Simply massage your under-eye area with chilled coconut oil once or twice a day, for about 3-5 minutes to get the magic working! Log on to any makeup or fashion app – or even a grocery app – and you are sure to find coconut oil in no time! Cheap, efficient and perpetually available – this is a low-profile tip that cannot be ignored, especially if you live in India!
Under-eye skin issues are irritating, hard to get rid of and take time, dedication and patience to improve. However, the question of how to remove dark circles has many answers and solutions – you are sure to find one of these affordable and effective for daily use. You're welcome!
Related Articles- 
Image credits: The copyrights of the images used in this post belong to their respective owners. The credits where known are specified under the image - if you're the owner of an image and want it removed, please contact us.