What we do to our skin during the day matters a lot, but how we take care of our skin before going to bed makes a sea of difference to how it appears on a day-to-day basis. Nighttime is considered to be the best time for restoration and regeneration. At night, our skin is in repair mode, hence it becomes imperative to have a foolproof night skincare routine. What works best for our skin is often learned through trial and error but there are some night skincare tips you just can't go wrong with. 
Here are all the night face routines for flawless skin
Step 1: Remove all Makeup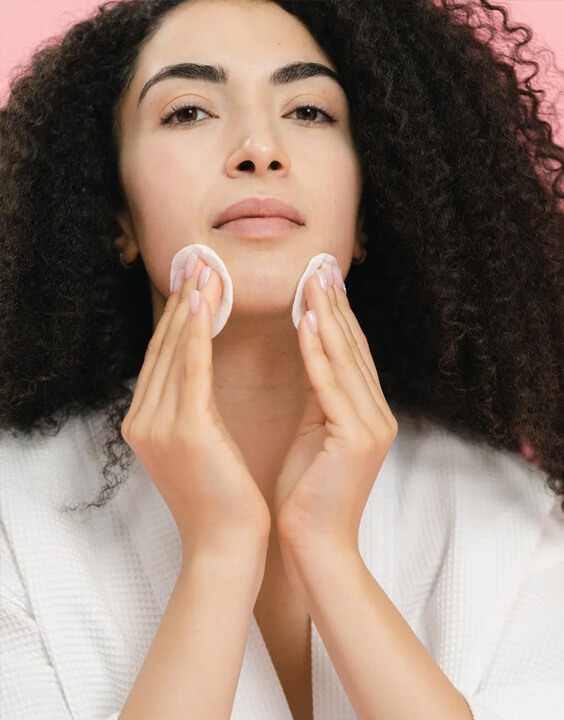 Going to bed with a full face of makeup is a sure-shot way of inviting Mr. Pimples to live on your face rent-free. As the rule of thumb, removing all your makeup should be the first and foremost step in your night care routine. You don't need to break the bank by buying fancy and expensive makeup removers for your night face routine. All you need to do is use baby oil and massage your face gently with it. This will not just help blood circulation after a long and tiresome day but also help with makeup meltdown. 
Rubbing will result in pushing out all the accumulated dirt and makeup from deep within the pores. Just take a cotton pad and wipe off all the gunk thus leaving you with an almost clean base.
Step 2: Cleanse your face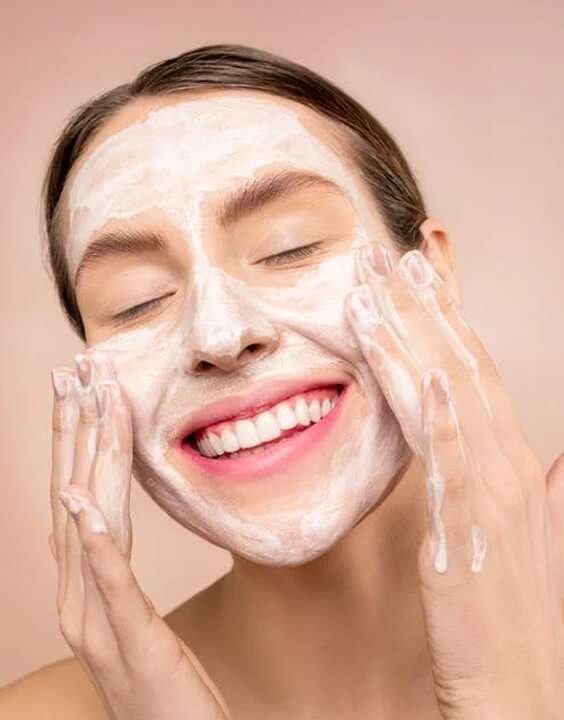 Double cleansing your face is imperative to start off with a clean base. It's important to use a cleanser that's suitable for your skin type to get the maximum benefit out of it. Choosing the right cleanser will help you get through half the task of your night skincare regime.
There are multiple brands available providing heavy-duty cleansers for different skin issues. To get rid of excess oil, it's important to choose something like the Cosmos Face Wash By Bewakoof which is enriched with Copper and Green tea extracts. It won't just detoxify the skin and help you get rid of texture but along with a clean feeling, it will also help you retain some moisture by not sucking your skin dry.
Dry skinned beauties need moisturization before anything else. Dry and combination skin types should opt for a moisturizing cleanser like the Cetaphil Daily Facial Cleanser as it's popular for not making your skin feel tight or stripped. It's perfect for normal to dry skinned beauties.
Step 3:Toning all the way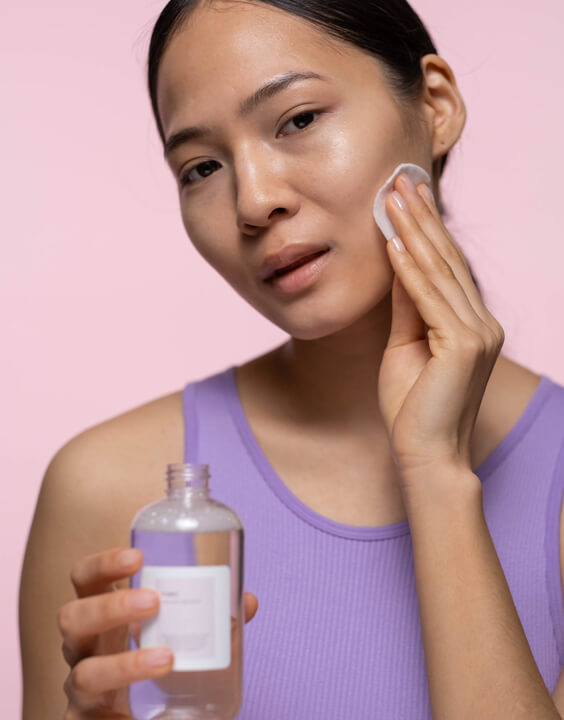 After cleansing, our pores are usually wide open thus letting dust and oils accumulate which in turn forms pimples and texture on our facial skin. This is where toners step in your night skincare. Often neglected by many, it is a step that should be followed to shrink the pores and thus minimize their appearance. Look for a toner that is free of alcohol. This will help lock the moisture and make your skin supple instead of dry. Use the PHA 3% + Biotic toner from Be Minimalist. It's alcohol and fragrance-free, plus it hydrates the skin, shrinks pores and it's affordable. If you wish to go au natural then simply use Clovia Botaniqa Pure Rose Water as a natural toner. 
Step 4: Serum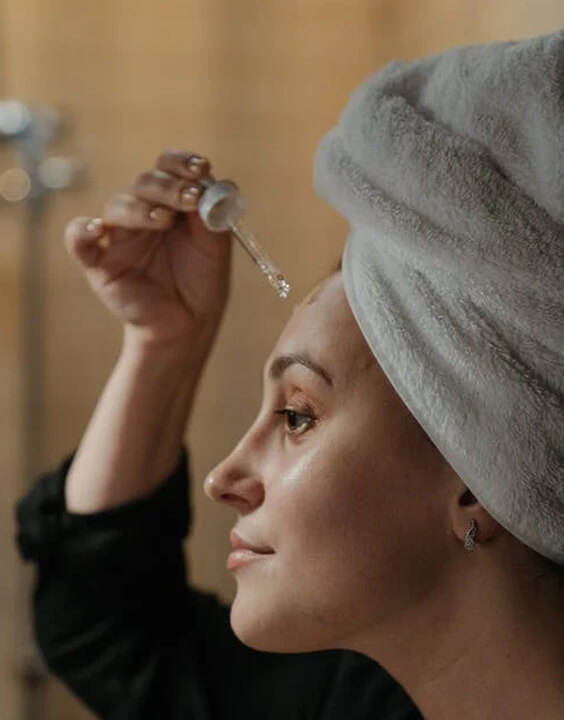 Serums are extremely thin and lightweight, thus making them night skincare superheroes as they absorb deeply into the skin, thus showing their miraculous effects. Without them, your nighttime skincare routine is not just incomplete but redundant. Serums often are used for a targeted purpose. They rescue the skin from a multitude of issues. Whether it's hyperpigmentation, texture, acne, dullness, skin ailments, aging, you name it and there is a serum to come to the rescue. Choose one that's best for your skin type. Vitamin C and hyaluronic acid serums can be used by pretty much all skin types as they leave you with plump, hydrated, glowing clear skin.
Step 5: Eye cream and spot correctors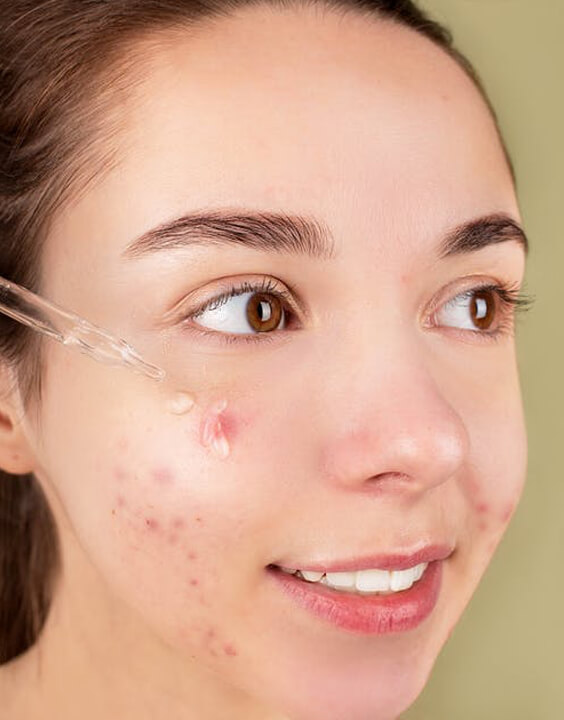 Always remember to layer thicker products on thinner ones. Serums being super thin inconsistency, they should go first in the application, followed by spot correction treatments for scars and under-eye creams. Spot correctors come designed in such a way that they can be directly applied on the area that requires treatment whereas under eye creams are best applied with gentle pressure using your ring finger as the area below the eye is extremely thin and sensitive. Rubbing it too much will lead to sagging and wrinkles eventually.
Step 6: Moisturization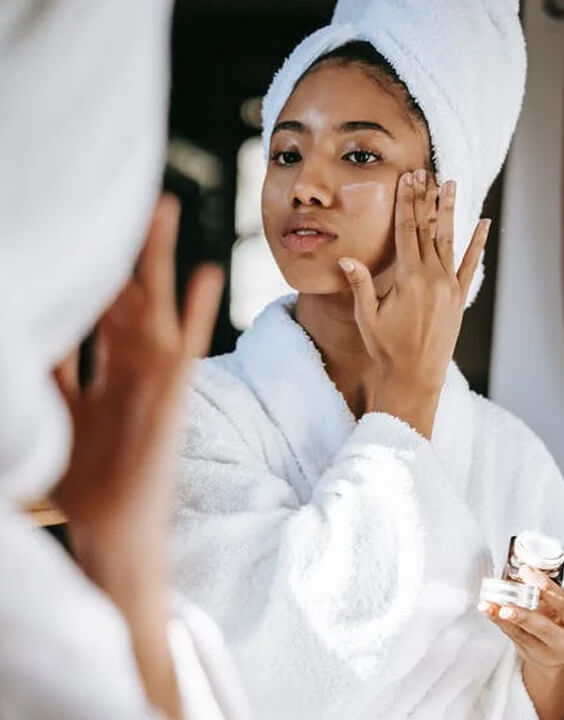 This should be the last step in your night skincare routine. Moisturizers and creams being thick in texture should come last. Anything thick comes last in the routine.
Remember this as gospel, thin products to be layered under thick products for maximum absorption.
Cleanse – Tone – Serum – Corrector – Moisturizer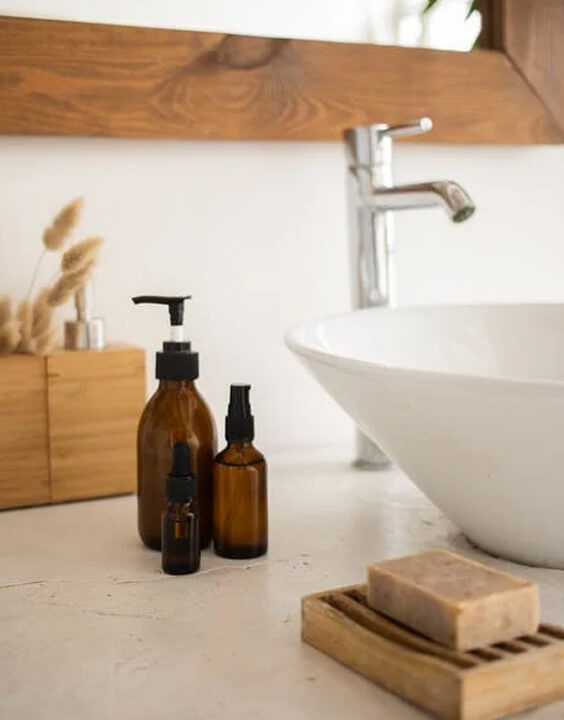 It's ideal to choose a moisturizer suitable for your skin type to avoid skin issues. Gel-based moisturizers are ideal for oily-skinned people whereas dry skin needs intense hydration. 
Normal to combination skin types should opt for lightweight gel or water-based moisturizers too.
Follow the above night skincare routine steps and watch your skin transform within a matter of 2-3 weeks guaranteed.
A few points to be noted:
When it comes to adopting a night skincare routine for glowing skin, consistency and the right products play a very big role. Understanding your skin type becomes your first step. Once you have correctly determined your skin type, you can easily move on to doing your research about the products and the ingredients that would do the highest good to your skin. 
When buying skin care products for your night skincare, expensive doesn't always equate to being the best and affordable doesn't always mean bad quality. You can form a high-performing beauty regime by investing in affordable local products. Bewakoof's face care for women and face care for men range offers highly researched products that have some of the best skincare ingredients the industry has to offer. 
Right from facial creams to toners, face packs to body care, and sheet masks, the cosmos range has a collection of things to fulfill all your day and night skincare needs at affordable pricing. Striving continuously to be at the top of our game, at Bewakoof we try to offer one-stop solutions to all our customer needs thus making us the best online shopping in India.
Download the Bewakoof Fashion app now and enjoy an affordable shipping experience without compromising on quality.
Related Articles: 
Image credits: The copyrights of the images used in this post belong to their respective owners. The credits where known are specified under the image - if you're the owner of an image and want it removed, please contact us.