The days of setting the alarm every night, waking up at the exact time each day, and picking out our work #OOTD have temporarily taken a backseat. It's no secret that we start our days just 5 minutes before conference calls, wear the same sets of pyjamas throughout the week, find solace in the most relaxed clothing, and 'chill' even while we're working.
The words 'new normal' are no strangers anymore – they're our collective reality. While the concept of 'work from home' was reserved for sick days in the pre-pandemic world, it's a way of life in the present day scenario. Almost all of us have been introduced to it by now. We don't see it going away anytime soon either! Amid our new routine, our amazing style too seems to be vacationing and it's super essential to bring it back any way we can.
Why do we still need to dress up for our 9-5, you ask?
Well, for starters, we've all grown far too comfortable with not having to dress to impress, and we're sure that our closet has started missing us immensely. (Slowly, we're getting there too.) After all, there's only so many throwback pictures one can post on social media, right? Not too long ago, we spent hours trying to find the perfect look to don not just to the office but also for our post-work plans with the squad or for date nights on weekdays. All of these things have now shifted over to scheduled video calls.
Even meeting (or standing up) your date now takes place through a 5-inch screen. Also, we're used to seeing ourselves and our coworking friends in their stay-at-home attires aka worn-out t-shirts and trousers, but wouldn't it be nice to make an attempt to look stylish once again? Besides, it does make for some good practice when our lives finally fully resume, and it gives you a new genre to master.
Taking a deep-dive into the work from home wardrobe!
There's a new style genre on the block that ensures you stay at the top of your style game while not having to let go of your precious comfort. Undoubtedly, work from home fashion is now a thing, and we're absolutely digging it for all the right reasons. We're not the only ones who wish to make the best of it; one look at your Instagram 'explore' section will definitely make you want to doll up again but in the simplest of ways. It goes beyond the pyjamas we all now live in and paves the way for more relaxed styles and pieces. Read on to discover what to wear to work when you work at home, and also stay video-call ready at all times – even when they are last-minute. But first, check out our list of basic must-haves that you'll need for the style hacks we're about to give you!
Well-fitted t-shirts – the ultimate heroes.


Ah, don't we all own that one (or more than one) t-shirt that engulfs us in a soothing embrace each time we put it on? When we say 'each time', you know we mean EVERY DAY! Yes, that stops now. The 'no arms' way to live life can be kept on hold for a while and replaced with t-shirts that flaunt all your curves and hug you in all the right places. Besides, there are several types to choose from! Whether you love the good ol' boyfriend t-shirts, round neck classics, or get attracted to full-sleeved ones instantly; all of these sit well with the work from home style game you're looking to level up!

Joggers – the perfect pairing!


Just the mention of these makes us want to trade in our pyjamas and reach out for our favourite pair of joggers instead! If you're wondering why then the answer is simple – they're the easiest to dress up or down with any t-shirt and any hoodie no matter the colour or design. Apart from their snug fit, they might also act as motivation to get you out of bed and stretch a little (or a lot!) God knows we need to, especially after long days of staying glued to a single place in the house.

Dresses – the chicest, most comfortable pieces.


considerable part of the street style scene and the global runways, dresses of all kinds are now lounge favourites too. The new buzzword in the fashion world is 'easygoing', so breezy ones are what you need to aim for. They're cute, comfy and stylish – so really, what's not to love? Another best part is that if you need to run errands in the middle of the day – and by this we also mean you being out of snacks to binge on – then all you need to do is slip on a pair of flip flops and step out in style! Don't forget your masks, though.
Apart from these basic winners, we're sure there's a lot more in your wardrobe that is comfy AND stylish. If you don't, well, isn't this the perfect opportunity for a virtual shopping spree? Don't let the sluggishness stop you from levelling up your style game, even if there is no audience. And if you were to ask us, we'd say that the only one you really need is your mirror; and in some instances, your front camera too.
Coming back to decoding work from home fashion; what does a typical stay-at-home workday look like for you? Is it full of meetings that require you to be presentable at all times or never-ending to-do lists that make you more tired than you've ever been? Or, is it all about video calls with your coworkers to discuss your tasks (maybe even gossip about your bosses over a cup of freshly brewed coffee?) Whatever it is that you do while being the star employee, our style tips have you covered! Take notes, because below are some diva-approved methods to answer the persistent question – what to wear to work when you work at home
1. Meetings? Give in to comfy work from home clothes!
If you're among the ones who hate having to wear a blazer or suit up for meetings just to look professional, join the club! While some professions require a particular dress code, others would love to see you experimenting with your style.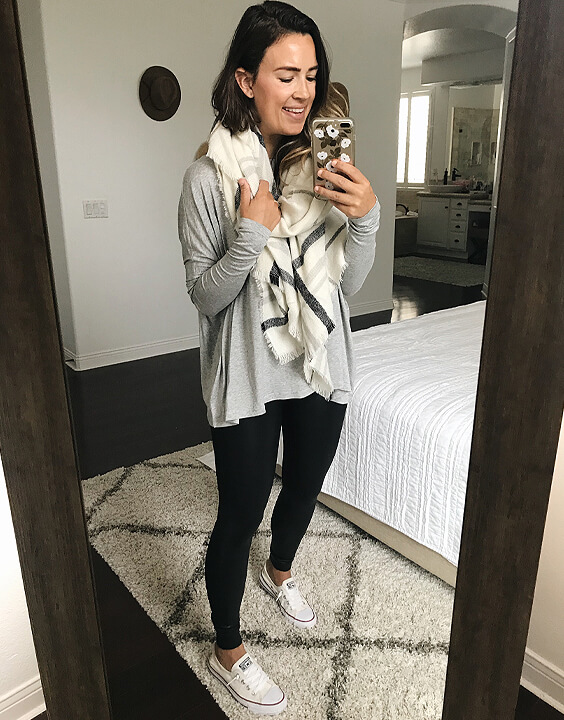 Skip the blazer and wear a crisp shirt or a cozy full sleeve t-shirt with scarf instead. Don't shy away from prints or textures, as they will leave a lasting impression for sure.
They say that you can't wear leggings as trousers, but the new normal fashion directory tells us that 'they' are highly mistaken. Aren't leggings just heavenly? Wear a pair of black or dark grey leggings in place of your straight fitted pants and dressing up for meetings with your seniors won't seem like a task anymore!
Put on a pair of earrings. Whoever said jewellery is a girl's best friend wasn't lying – it really does make your mood a hundred times better, and life a little shinier.
2. Dress up & show up? Nah, dress up & be more productive!
The clothes you wear can largely impact your mood and your day. That is precisely why your girlfriends may suggest a phenomenal makeover after you've had a bad breakup or a well-styled outfit to make the good days even better. The same applies to work from home fashion too! You don't have to impress anyone – the aim is to feel good about yourself, thus increasing your own productivity by a lot.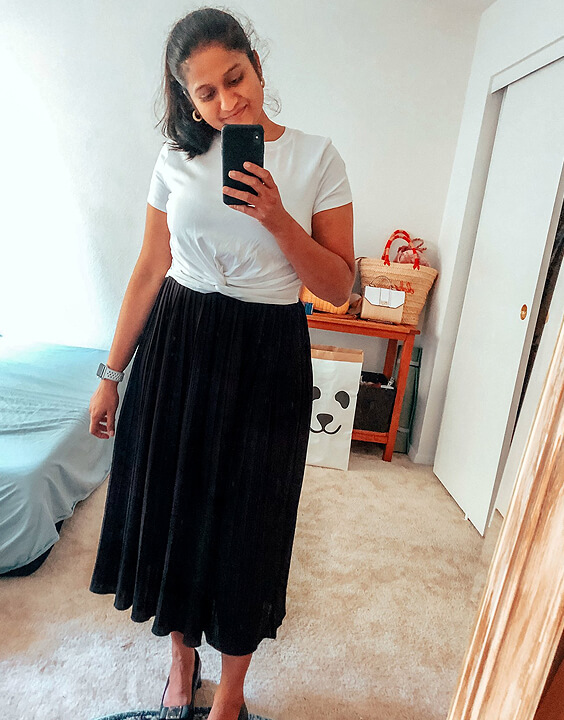 Slap on some lipstick and fill in those brows! Let makeup come to your rescue, no matter how stressful your day seems to be.
If you don't have a lineup of meetings, then get into your dressiest top already! And yes, leggings would be an acceptable pairing.
Wear a plain tee, slip on a skirt, tie your hair up with a scrunchie – 3 steps to feel blogger-ish. We know you want to go try this on already!
Did you have a work look that made you feel like a million bucks on the days you wore it? This would be a good time to do it again and pretend you're at your workplace, on your desk, surrounded by colleagues you share a love-hate relationship with.
3. Don't ignore the pants for work from home fashion.
Normalcy may seem like a far-fetched dream to most of us right now, but who's to say we can't pretend like we're back to our old routines, even if it's just from the comfort of our homes? Most days, you might get away with wearing pyjamas in place of real 'pants', but now, do it for the thrill of completing your otherwise perfect look.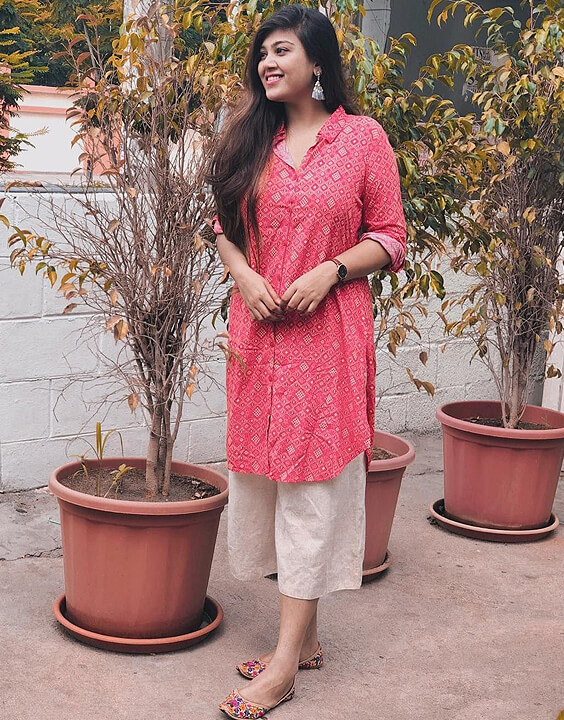 If you have on a crisp white shirt, blue denim pants will be your saviours, while also giving you a classic makeover!
A great alternative to a western outfit are Kurtis, which every Indian woman possesses. Style them up with culottes, and you'll be ready to take over the day in no time.
Stay away from suit pants! Nothing too stiff and uptight will do any good for your work from home style.
4. The transition from work to workout – let a tank top do the trick!
With everything including the gyms and yoga centres opening up, if you still wish to refrain from being out and about or on the treadmill, we assure you that you're not the only ones. If you're working out from home amidst working from home, then props to you! If you're not, that's okay too. But moderate or no workout sessions don't mean that your tank tops need to stay folded away in your closet.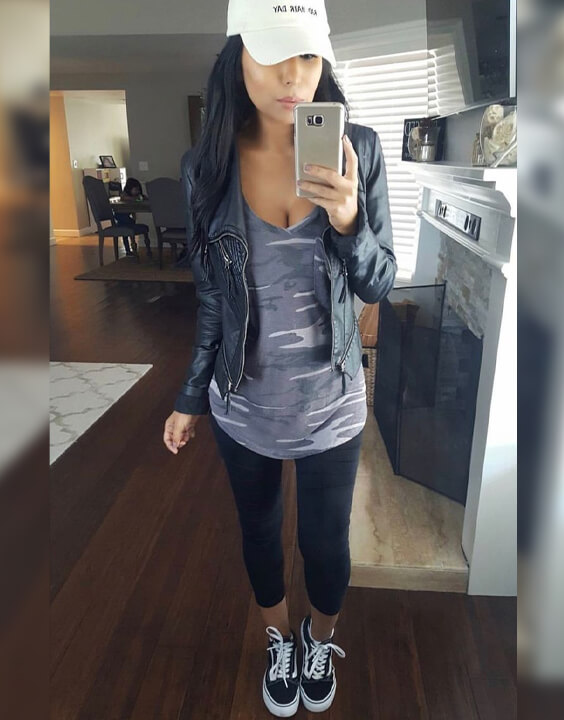 Bring them out and layer them up with a jacket that is appropriate for video calls with your team. That way, if you're thinking of clocking in a few minutes of cardio later in the day, then all you need to do is slip off your jacket, and you'll be workout-ready, instantly!
Have quick errands to run or a trip to the farmer's market? Just pair your tank top with leggings and cute flip-flops for a ready-to-go look on a busy workday.
If you're feeling lazy, throw a cardigan over your tank top for a comfy yet chic look that no one will bat an eye about.
5. Hoodies – for when you're doing overtime!
Let's face it; even if we're home and have nowhere to be, working overtime isn't the best of things. Days like these are when all we need is comfort food to get through a few more hours and clothing that feels like a hug. That's where hoodies come in! The end of official work hours is when it's acceptable to slip out of your formals, so why not bring out your favourite hoodies?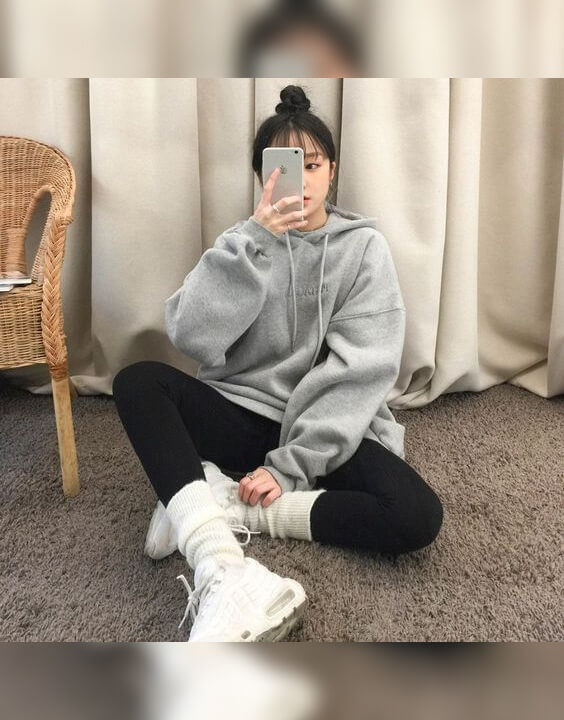 Personally, we favour ones with peculiar motifs and full of colour, but if you're more inclined towards neutrals, then you do you!
Hoodies that are *borrowed* from boyfriends, male friends and even siblings are just immensely comfier than the ones we own, and they also play a huge role in calming us down when we're cranky! This one's trusted by every woman around the globe, so we can all collectively vouch for it!
Feel prettier and more put-together with your hair down; save the messy buns and ponytails for another day. Get those joggers out and put them on as well!
If you're looking for more inspiration to up your game, then take cues from your favourite influencers and recreate their #OOTDs your way! Alternatively, if inspiration strikes you, let your phone's self-timer be your best friend and click a couple of hundred pictures! Post them on social media, and watch as the compliments start pouring in.
P.S.: We hope you've made a list of different ways to say 'thank you' – because trust us, you'll need it.
Image credits: The copyrights of the images used in this post belong to their respective owners. The credits where known are specified under the image - if you're the owner of an image and want it removed, please contact us.