A summer accessory with an attitude, the headscarf has come a long way from being just an accessory. Learn how to wear a scarf on head and the different styles of wearing a headscarf and making it work for you.
The scarf is one of the most nifty fashion accessories available to women today. It adds a pop of color and helps you amp up your outfit without any jewelry or chunky accessories. It's soft, comfortable, easy to wear and available in a variety of fabrics, patterns, and colors.
Headscarves are a contemporary adornment that has become a favorite of designers. You'll spot multiple head scarf style options on celebrities, bloggers, fashion lovers and stylists, and you can always draw inspiration from their looks to understand how to wear a scarf on your head.
Hot, sweaty weather or bad hair days got you down? The headscarf will come to your rescue. You can go for any of your preferred materials or colors because the headscarf isn't meant to blend with your outfit, but to stand out. So once you've gotten the hang of how to wear a scarf on head, the rest is easy.
Here's a complete lowdown on this ramp-ready style – from how to wear a scarf on your head to how to tie hair in different styles with step-by-step guides.
How to wear a scarf in summer on your head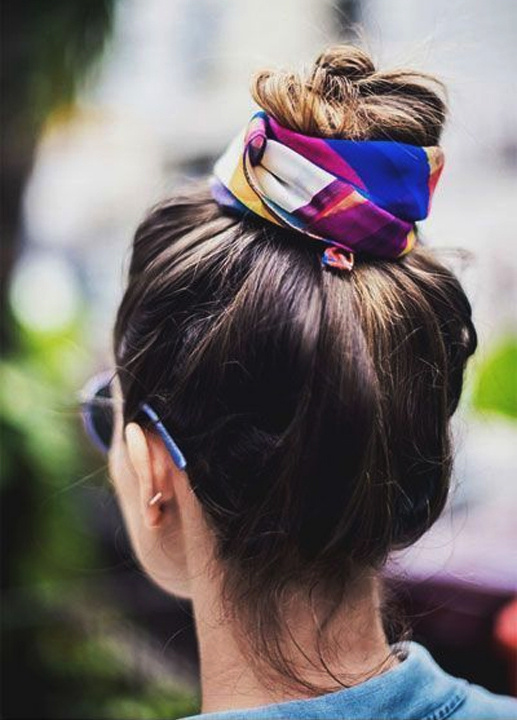 If you were wondering about how to wear a scarf on your head and which styles will suit you, worry no more! We've narrowed it down to four easy, fashionable looks that will never go out of style. There are a number of different ways of how to wear a scarf in summer.
The twist and loop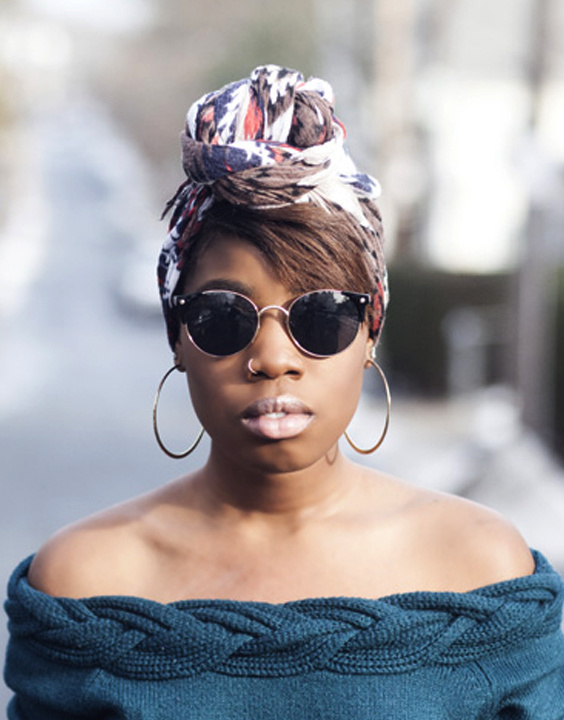 This is a fuss-free technique of how to wear a hair band and how to wear stole on head. The headscarf can double up as a headband that will hold your hair securely in place and prevent flyaways. The scarf runs from the nape of your neck to the front, with a knot, twist and loop at the top of your head. But remember, before you begin to learn how to tie scarf on head in this style, put your hair up in a topknot or a high bun.
The criss-cross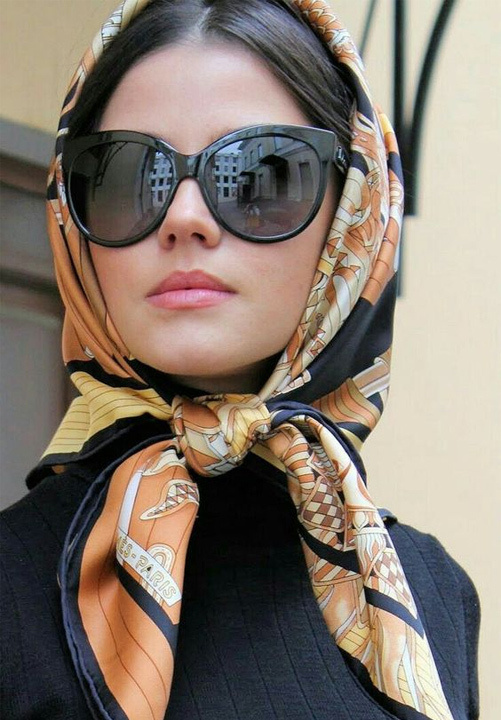 This is such an easy technique of how to wear head wrap that you'll wonder how you haven't tried it before! If you don't want to add too much volume to your head, this style is great for you. It involves a simple cross in the front, achieved by first crossing the ends in opposite directions and then twisting them back in their original direction. This is one of the simplest ways of how to tie a scarf around your head.
The front knot or bow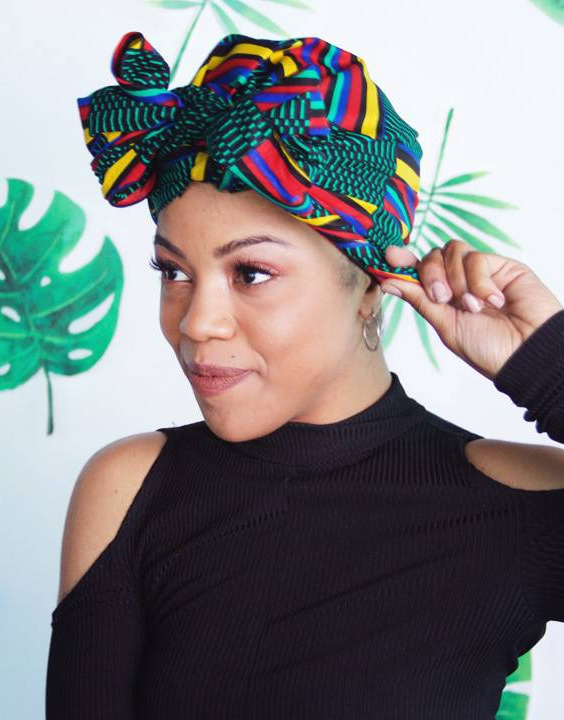 This feminine style has become a rage on the runways. The highlight of the look is a large bow or circular knot on the front, top section of your head. It draws attention to your face, so you can go bold with dramatic eye makeup or even go subtle with a soft blush.
The full cover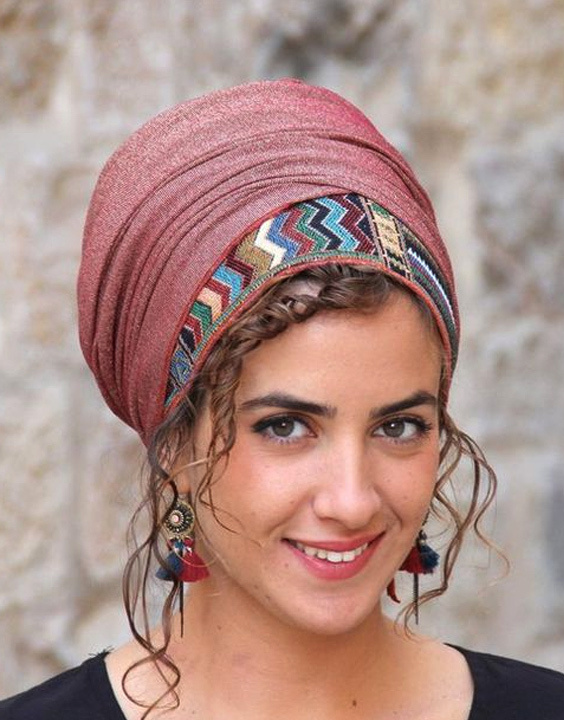 Scarves can be easily replaced with thin shawls for full-head coverage on hot days. This style involves use of the whole scarf to protect the top of your head and look chic at the same time. To learn how to wear shawl on head, all you have to do is place the open scarf on head in line with your forehead, with the ends falling on the sides. Criss cross both ends at the back, bring the ends to the front and cross them again. Tuck the ends on the sides and voila! This style resembles that of a head bandana, but with an added edge.
Step by step guide on how to tie a headscarf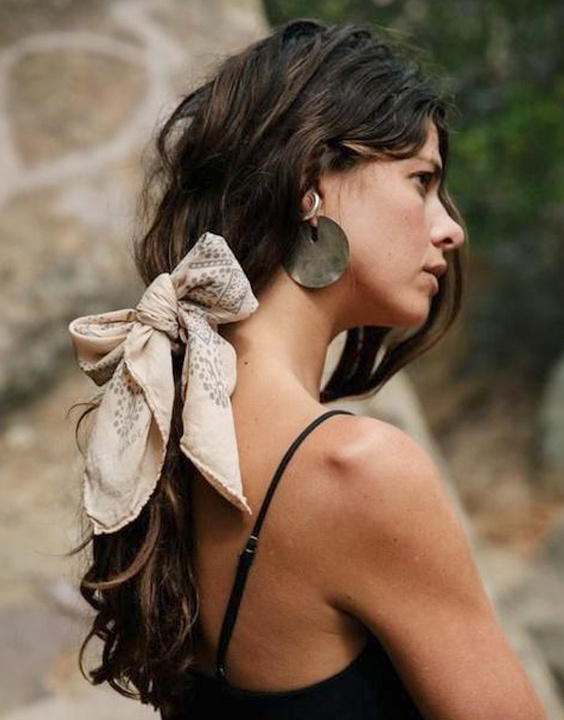 First things first – how to tie a headscarf?
There is no such thing as a perfect way to use a headscarf. They can be roughly tied around your head or primly set into the place, depending on the occasion and look you're up for. The pieces are available in rectangular or triangular shapes, so you can decide which one works best for you.
No matter the type of scarf, here is a 5-step guide on how to wear a scarf on head in the correct way.
Step 1: The first step in this quick session on how to wear a headscarf is to tie all your hair up in a topknot. Don't leave any strays.
Step 2: Place the wrap at the nape of your neck, pulling the ends towards the front. If you want a thinner band, you can also fold the head wrap horizontally in half.
Step 3: Depending on the style you're going for, use the two ends to either tie a knot, a bow or a twist in the front, above your forehead. Ensure that the knot isn't too tight around your temple, or too loose to let your hair slip through.
Step 4: Grab the loose ends and pull them along the sides, tucking them into the scarf as you go along.
Step 5: Slide up the scarf to position it right about your ears so it keeps you face looking fresh. If you want a sleeker hairband look in the front, you can just turn the front knot to the nape of your neck and bring the flattened section to the front.
How to tie hair in different styles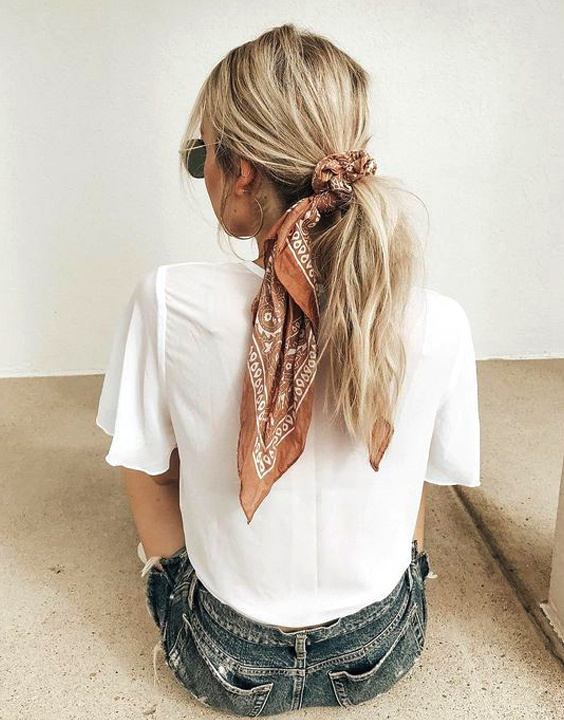 With the headscarf, you have the option of leaving your hair up or down or even in a fun style to suit the scarf. Once you figure out the kind of head scarf style you're going for, you can transform your look by figuring out how to tie hair up in the most complimentary way.
Topknot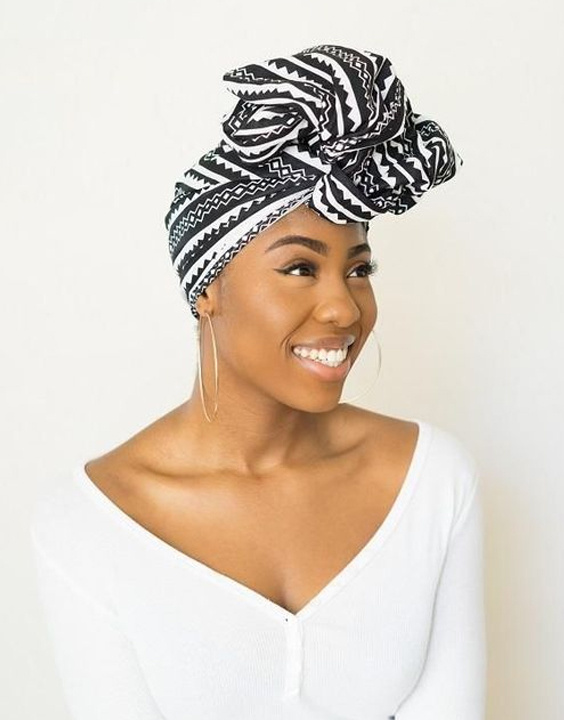 This is one of the most common hair tie styles. It keeps the scarf securely in place and won't make you look disheveled by keeping your hair from falling onto your face.
Loose waves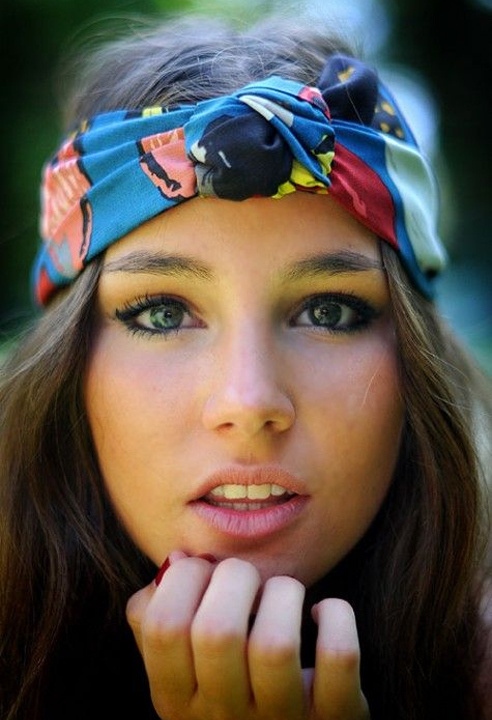 Unruly waves have never been trendier. That beachy look that makes you look effortlessly yet elegantly windswept requires almost no upkeep. This look works with almost all head scarf styles and will make sure you're at the top of your game of how to wear a scarf on head fashionably.
Full or half ponytail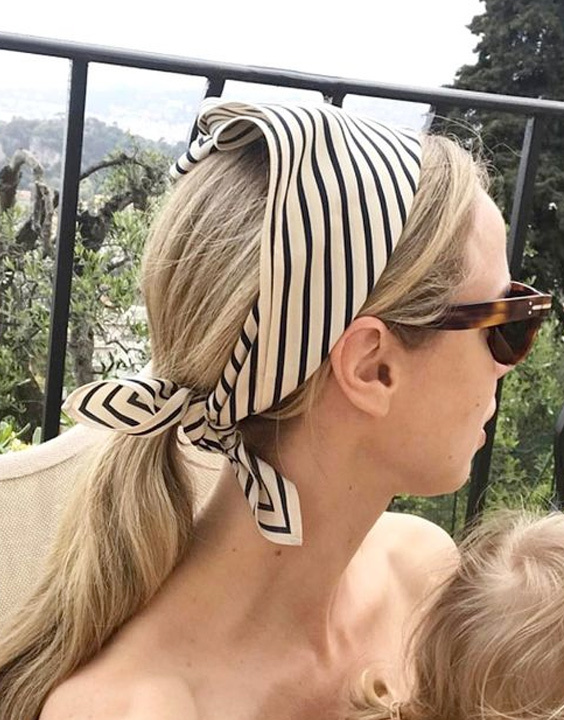 This is perfect for those women who like having beachy waves, with the top of their hair pulled back. The full ponytail is preferably for head scarf styles that sit at the nape of your neck, whereas the half ponytail is more suited to the front tie and twist looks that sit at the top of your head.
The head cloth comes with its own challenges, but mastering these techniques takes just a few tries, so you can quickly attempt this on a rushed morning or a bad hair day. If you've never been able to figure out how to wear a scarf on head, now's your chance. Make your choice from the different styles of wear a scarf on head, and you're sure to make heads turn!
Image credits: The copyrights of the images used in this post belong to their respective owners. The credits where known are specified under the image - if you're the owner of an image and want it removed, please contact us.