It's no secret that a man's mane is one of the most important things in his life. Just like women spend hours perfecting their hairstyles, men too, utilize their free time in taking care of their hair. The more patient and the daring ones resort to long hairstyles for men, and maintaining it is no cakewalk! From picking the right style for your face to ensuring you prevent things from getting messy, there's a lot to be done when it comes to certain long hairdos. Today, we'll take a deep dive into how you can retain your dapper status by paying extra attention to your long locks. Take notes!
How do boys style long hair?
While short hair doesn't really need a lot of care, long hair is just the opposite! Ask any girl and she'll tell you that unless you make time in your daily routine to keep them healthy and smooth, and also looking great, here's all you need to do for men's long hairstyle.
Invest in a good hair gel with an amazing hold. Figure out your hair type and your hair needs, and then make your decision. If your mane's the greasy kind, you might not fare well with an oil-based gel. Look for water-based ones instead to get just the right amount of moisture and sheen. You will find them on any online shopping app.
If your hair's long and curly, letting them fall loosely and adapting to tousled hairstyles will prove to be a great decision for you! Buy yourself a nice mousse and a curl-defining cream to pronounce your locks even more. We assure you – the female curlies will be extremely jealous if you get this right!
On days when a quick rinse just doesn't fit into your routine, don't sweat it (literally and figuratively.) Just keep a few hair ties handy and put your hair up in a ponytail, instead of letting it down. 
If you are not into high ponytail hairstyles for long hair, you can also tie your hair at the nape of your neck. This hairstyle can be sported to work and formal events, as it is sleeker and more put-together. 
Refrain from dry brushing your hair. This will only cause friction and in turn, breakage. Half strands are not a very good look for anyone! If you have already made this mistake though, let a dermatologist give you essential tips for hair growth. 
Is long hair in style for guys?
For a lot of men, growing out their hair is a no-brainer. For others, it's a matter of thought and lots of reconsideration. Those wondering if long hairstyles for men are even in, we have good news. Around the world, guys everywhere are giving in to this adventurous hairdo. While it's not for everyone, it can definitely be tried out.
 Long hair requires extra care and attention, so before hopping onto the trend, you need to be mindful of this. Nobody likes shabby, unkempt hair! As far as the question of Is long hair in style for guys 2022 is concerned, be rest assured that we don't think the long hair craze is going to dwindle down anytime soon! If anything, it's only getting started.
What men look good with long hair?
In general, there are certain face types and shapes that look great in long hairstyles for men, but if you're looking for some inspo, then your favorite celebs hold the answer. Read on to know the ones we love and why!
1. Timothee Chalamet
One of the hottest names in Hollywood today, Timothee Chalamet's allure has held everyone captive. His charming good looks and stellar acting skills easily make him the talk of the town, and his soft curls that adorn his head rather messily are another reason why we love looking at the actor! Making it impossible to avert our gaze, his hairstyle keeps him at the top of our list.
Apart from being perfectly suited for his angular yet boyish face, it has also set trendy hairstyles for men around the globe. We know a lot of you will try to mimic his look in the coming months, and we're in full support!
2. Harry Styles
From being the teenage sweetheart in One Direction before it split to being a global pop icon who sets the bar high every time he steps out. He used to be a long-haired cutie but now mostly sports shorter hairstyles. The Watermelon Sugar star's sultry locks never fail to hold us captive, and we swear we could just rake our hair through those smooth strands and never get tired.
You can get inspired by his hairstyles for men with long hair if you know you'll be able to maintain it just as well. Slicked back yet messy, you will find his previous uncut styles to be every bit awe-worthy!
3. Jason Momoa
Game Of Thrones saw the actor in a majestic light, and after the show's success, the star has been sporting a long hairdo. Complementing his attention-grabbing personality, the hairstyle is just perfect for the reel as well as for real life. Sometimes braided, sometimes accessorized, and sometimes left open, if you've been hitting the gym hard lately, you're going to make a great match for a hairstyle just like his. All you need is to take notes from his several photos of long hairstyles for men on and off the red carpet and you'll be set. Don't forget the piercing gaze!
4. Chris Hemsworth
Chris aka Thor sports short hairdos in real life, but his long hair in the Marvel movie was for the ages! You need to invest in a product that will add texture, give a low shine, and a hold that you can rework on the regular. Pick your brands carefully, and keep your hair type in mind. Stay away from glossy products and go for matte ones instead, as they will add more edge and not a magazine Page-3 appeal.
This hairstyle is great for men with slightly angular faces, and sharp cuts on their faces. It will work just fine for date nights as well as the office; the key lies in how you choose to style it.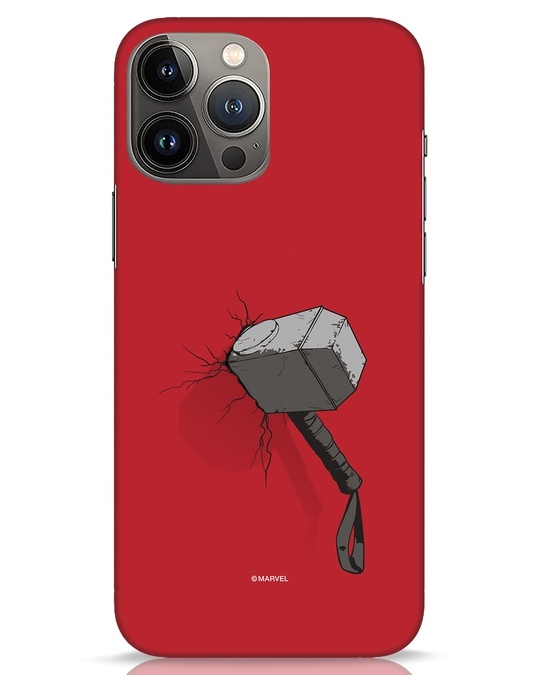 Bewakoof offers some cool Thor Hammer Designer Hard Cover at Best Prices
5. Jared Leto
If there's one actor you need to be absolutely enamored and inspired by, it's got to be Jared Leto. History is proof that he has sported some of the coolest looks and given men all around the world something to look up to. His exceptional taste in not just fashion but also grooming is one to watch out for. From short to long to colored, this man's done it all and done it well.
His middle-parted long hair is not for everyone, but even the likes of Ranveer Singh have recreated this look and so should you. Whether you choose to colour it, highlight it or leave it be is up to you.
6. Hugh Jackman
The Wolverine star has been known to let his hair down ever so often, and every time he has, our heart skipped a beat! With a layered, shaggy approach to long hairstyles for men, he has made sure to turn heads everywhere he goes. You can easily achieve this look with just a few instructions to your barber or hairstylist.
His luxe tresses are just another reason to give in to this trend. While this one would look just as good when it's coloured, we suggest keeping it simple with your natural hair shade. You don't want to do too much too soon, and playing it safe is often the key to acing your new look.
7. Johnny Depp
Last on our list but our absolute favourite, Johnny Depp runs his own league when it comes to hairstyles and grooming in general. With a clean, sophisticated and very French-Italian vibe, his long tresses make the headlines quite often. Paired with a sleek suit, you too can achieve this easy side-parted look. Keep the length above the shoulder and a hair spray to keep flyaways in place. Another pro tip is to let just a few strands fall over your face strategically and slick the rest behind.
8. Easy Hairstyles for Long Hair
On a time crunch but need to keep things interesting with your hair? Fret not! We've put together a list of the easiest hairstyles for men. Let them guide the way when you've got the will but not the time.
9. Braids
A simple, three-strand braid is quick and easy, and that's why it's right at the top of our list of long hairstyles for men. It says that you put in the effort, but also didn't come off as shabby or tried too hard. All you require to make braids are things you already have. Like a comb, a hair tie, and a hairspray. Get onto YouTube and look at a few braiding videos to ace your braiding game.
Want to attempt something a little more offbeat and daring? Braid your hair along the top and the sides of your head and then tie the remaining strands into a really thick bun. The contrast created from this look will prove to be very eye-catching because the volume of the bun works great with the sleek and minimal style of the plaits you made.
10. Man Bun
Probably the most macho hairdo on the block, a man bun says 'manly' without being too overbearing. If you get it right, it is sure to earn you several brownie points from the ladies. The rage around man buns started a few years ago when famous icons turned to the internet with their hair tied up and some were also complemented by buzz cuts. It's safe to say that the air around them hasn't died down and continues to envelop us all.
11. Half-Up, Half-Down Bun
Not convinced by the ponytail or the man bun? Well, you can get the best of both worlds with a half-up and half-down bun that screams perfection! This one goes a long way in making sure you appear approachable and elite both at the same time. Before you get into it though, make sure your long locks are thoroughly detangled.
It works best on wavy hair so bear that in mind. It's super cool as it blends the effortless nature of long hairstyles for men with the prompt appeal of tying your hair up.
12. Long Slicked Back Hair
If you want a hairstyle that is not just striking but also transitional, meaning it can go from desk to drinks without doing anything, then slicked-back hair would be perfect to go with. By just brushing back the thick hair in the front and at the middle of your head, you can make a flowing look that doesn't involve messy strands sticking out.
13. Ponytail
Probably the easiest and the most convenient hairstyle of all, a ponytail is your saviour if you want to achieve a great look at a moment's notice. A close cousin of the man bun, the ponytail is one of the most underestimated hairdos. It's a classic, and that ultimately makes it the most trusted one from the lot. Feel free to experiment with different partitions, or the lack thereof.
Now that you're up to speed with what lengthy manes have in store for you, go ahead and give long hairstyles for men a try! You won't regret the effort. Do check out these hairstyles for short hair too, just in case you change your mind. 
Image credits: The copyrights of the images used in this post belong to their respective owners. The credits where known are specified under the image - if you're the owner of an image and want it removed, please contact us.