A lot has been said about Indian weddings, out of which, one thing holds true – they seem like an endless party, and not the dragged kind! Every moment is a celebration of not just the couple in question but also of their families, their friends and their collective lives. This spirit of togetherness is what makes them a hit, along with unabashed displays of age-old tradition. 
The pre-wedding functions are vital to sealing the deal, and hold a lot of cultural significance in India's long-standing heritage. It is admirable how even after so much evolution has happened over the years, the charm of these traditions remains the same, even if they are now updated with new-age elements. 
They might not be the same as they were 30 or 40 years ago, but rest assured, they're still as necessary and awaited. In this blog, we're going to focus primarily on Mehendi outfits, but before that, we'd love to give you a glimpse of what Indian weddings entail. While every culture has its own unique traditions and ceremonies, these are some of the most common ones found in all!
Engagement Ceremony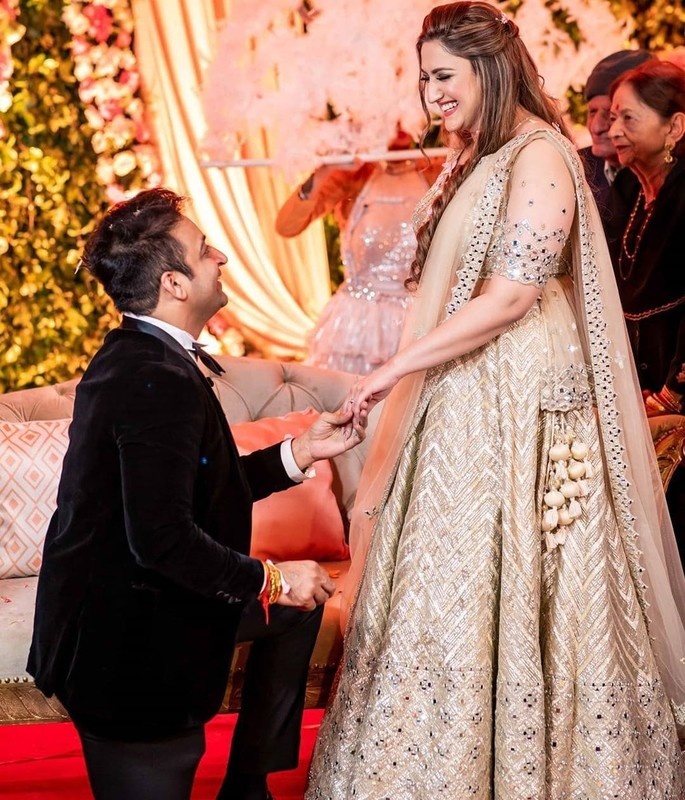 One of the very first ceremonies of any Indian wedding has to be the Engagement ceremony, also known as sagaai or सगाई in Hindi. This one is usually intimate, with just the couple and their closest family members in attendance. 
The Engagement ceremony, just as the name suggests, is to make things official between the two people. It's a chance for the families to get together and watch as the two slide the wedding rings on each others' fingers. Since Indian weddings involve a lot of gifts from start to end, here too, the bride and the groom's family get food items, dry fruits, and other exotic pickings to give each other. The dress code is just as elaborate as all other functions, depending on where the ceremony takes place. 
Mehendi Ceremony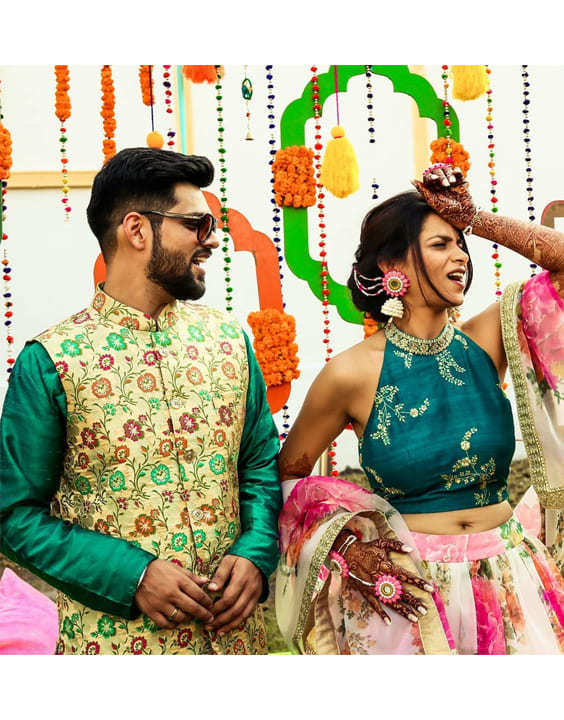 Mehendi outfits are usually green in color to match the henna, but with changing times, this is not the norm but a mere preference. One of the oldest traditions in India, applying mehendi or henna on the bride and groom's hands & feet is considered a good omen and an auspicious start to their new lives together. While the bride's hands and feet are adorned with beautiful and very elaborate designs, the grooms can opt for simpler patterns. 
Many new-age grooms now prefer new mehandi designs that are just as intricate as the bride's, out of fascination or out of the spirit of the celebration. There are a lot of beliefs attached to this ceremony, from older generations stating that the color of the Mehendi symbolizes the love between the couple, so the deeper, the better; to being a telltale sign of fertility.
Sangeet Ceremony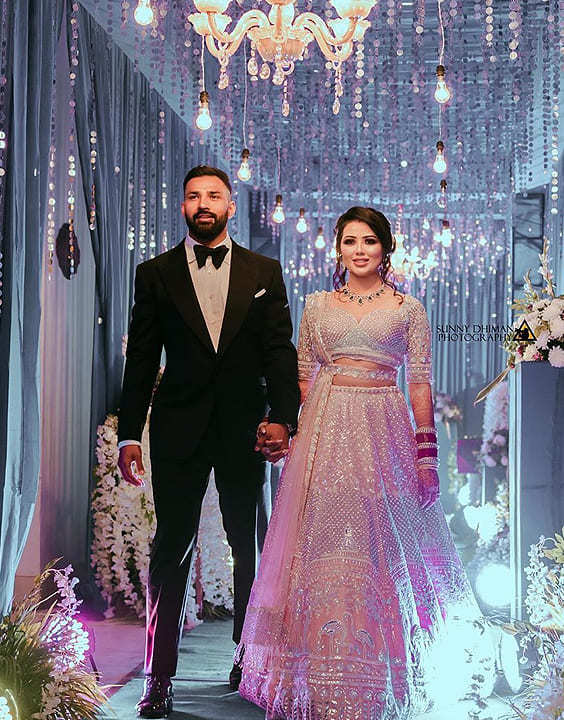 Typically held before the Mehendi ceremony, Sangeet entails the elderly women of the families getting together to sing, play and dance to traditional songs and also known wedding songs. Usually, you'll hear folk songs being sung and played but now it also includes some hit Bollywood numbers, and by this we don't mean item songs but updated classics. 
Now, there are also dance performances prepared by the friends and cousins of the bride and groom, and they're a lot of fun considering how playfully competitive they can get. The Dhol is the most common instrument for the ceremony and is played by more than one person.
Cocktail Function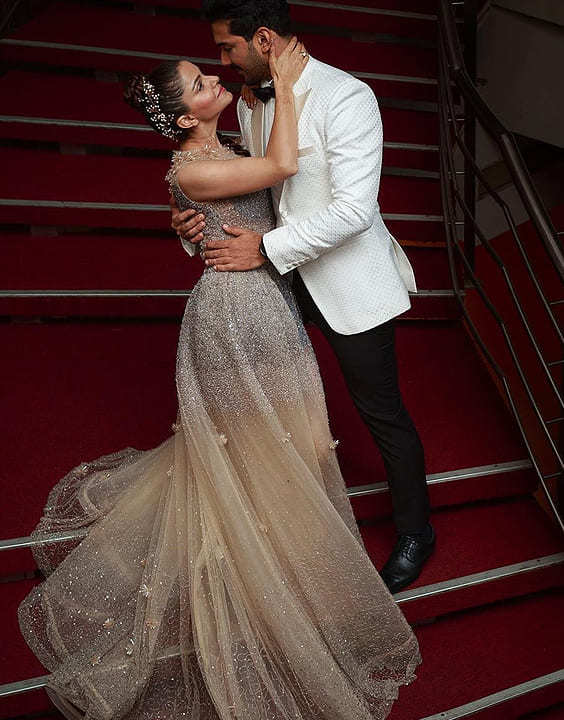 While Sangeet is a more traditional way of singing and dancing, and basically, celebrating before the big day, a cocktail function is generally more chilled out and a favorite among the youth. Drinks, DJ, finger food and a club-like vibe are all highlights of this function organised one night before the wedding day by both parties
The dress code is usually set to indo-western clothing but these days, even glamorous western outfits are absolutely acceptable! While this function is not necessarily a tradition, it is just another way to celebrate the couple in question and also unwind before the big day, when everything needs to happen as per schedule. 
Now that we're familiarised with the various happenings leading up to the vows, it's time to delve deeper into one of the most important ceremonies of all – the Mehendi ceremony! We're going to give you some of the most statement-making mehendi dress ideas, so be sure to take notes if you have a wedding coming up, whether it's yours or a close friend's.
What to wear on your mehendi function?
Don't take the celebrations leading up to the big day lightly! For each event, no matter how big or small, you need to be dressed like a movie star and aim for nothing less than that! 
Mehendi Outfits for the Bride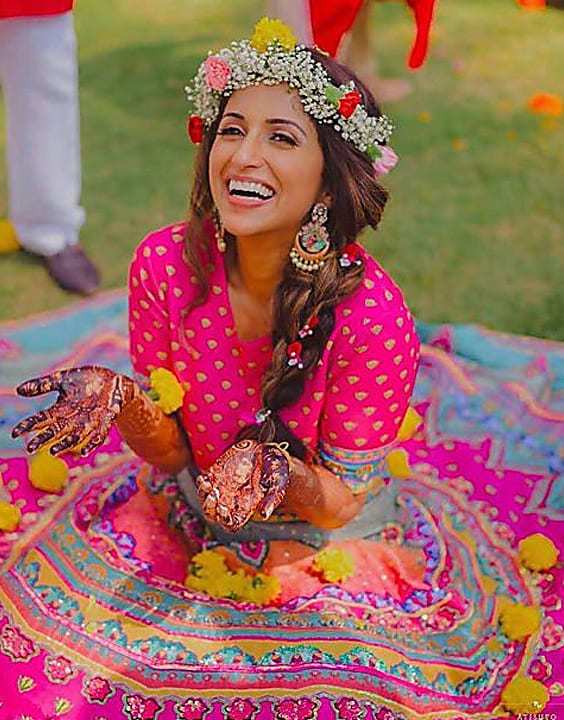 A bride-to-be's wedding wardrobe is all about stealing the spotlight, even though it's already going to be on her! Every outfit she dons needs to bring her beloved groom to his knees time and time again. That's why, she just can't go easy on her dress for mehndi as well as other functions.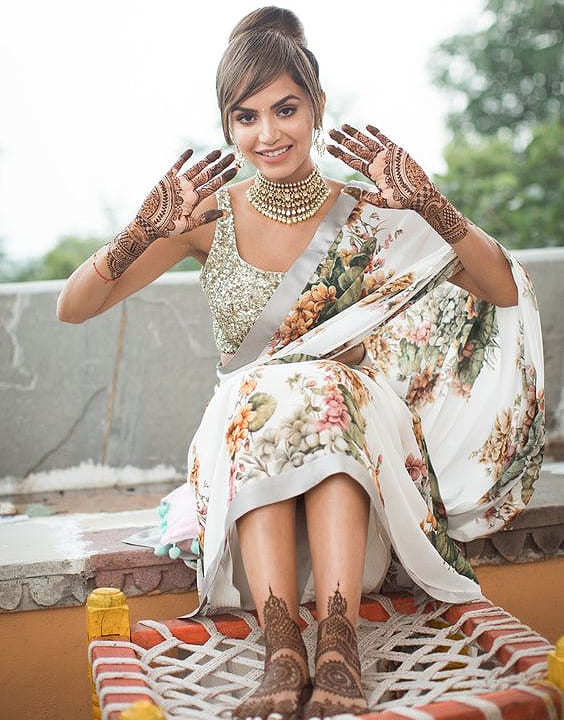 If there is no set dress code, experiment away! If there is a color code, experiment with the silhouettes. But ultimately, it's your wedding, so you don't really have to follow the rules that you set for your guests. After all, this occasion usually comes only once! 
Mehendi Outfits for the Groom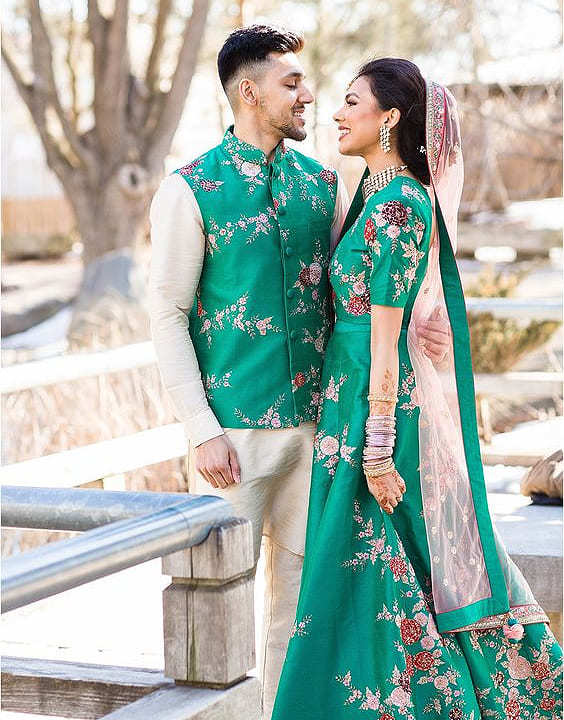 We know that you've already got her to say yes, but wouldn't it be great to make just as much an effort as she does on her outfits? The aim is to sweep her off her feet (okay, but not literally!) With just a little more consideration and thought put into your look, you can amaze her all over again. 
A lot of men tend to take the easy route by just slipping into a kurta or a sherwani and calling it a day. It's your wedding – pick something designer if it's in your budget, get something custom tailored, or simply spend extra time at the mall. All of these are fail-safe ways to look your best!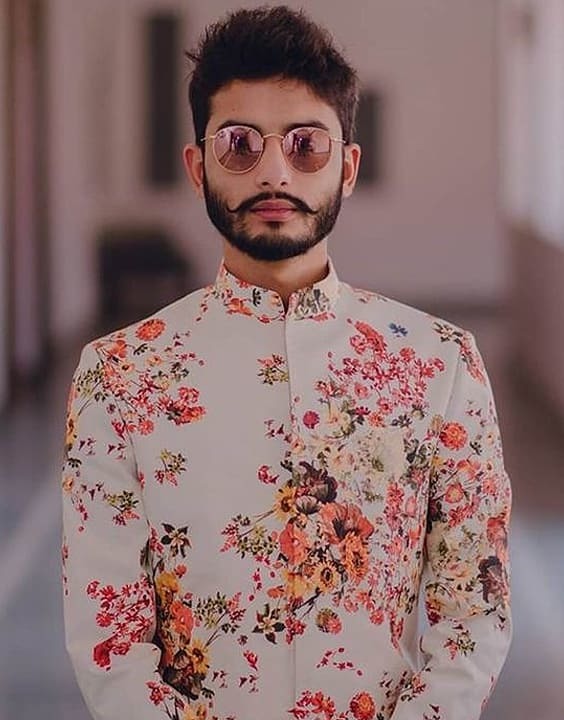 What to wear on a friend's mehndi function?
Here's how to stand out and stay stylish at your loved one's wedding! You see, they aren't the only ones making lasting memories. 
Mehendi Outfits for the Bridesmaids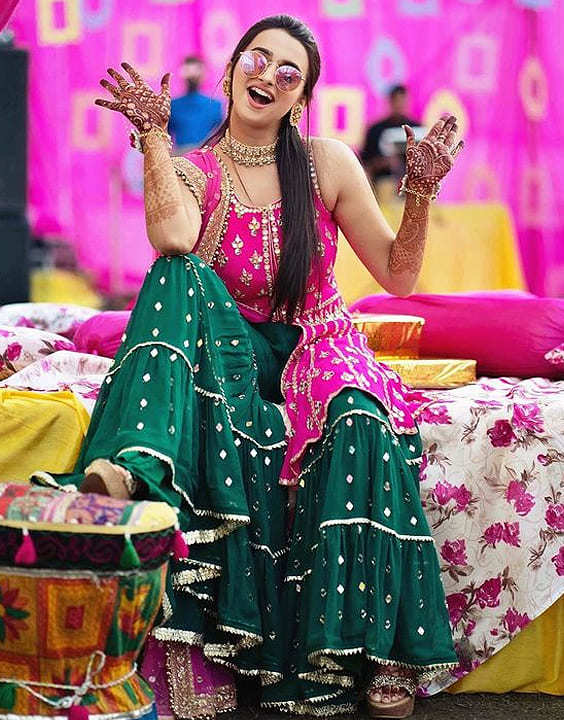 We all know the feeling of our soul sister announcing to us that she's getting married to the man of her dreams! Tight hugs, lots of tears and endless squealing are all mandatory reactions. What comes next is endless planning and going over every detail, right from the outfits to the decor. 
For your mehandi ceremony dress, you're going to want to keep it stylish yet easy, so that you can fulfill your bridesmaid duties while having a great time yourself. Henna can get messy, and while there are other people around to look after all that the bride needs, you'll have to manage a lot of tasks with the still wet design on your hand.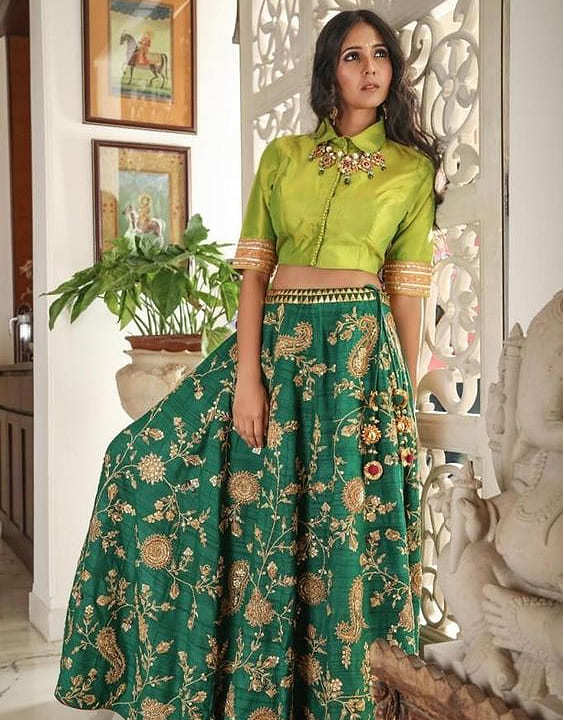 Mehendi Outfits for the Groomsmen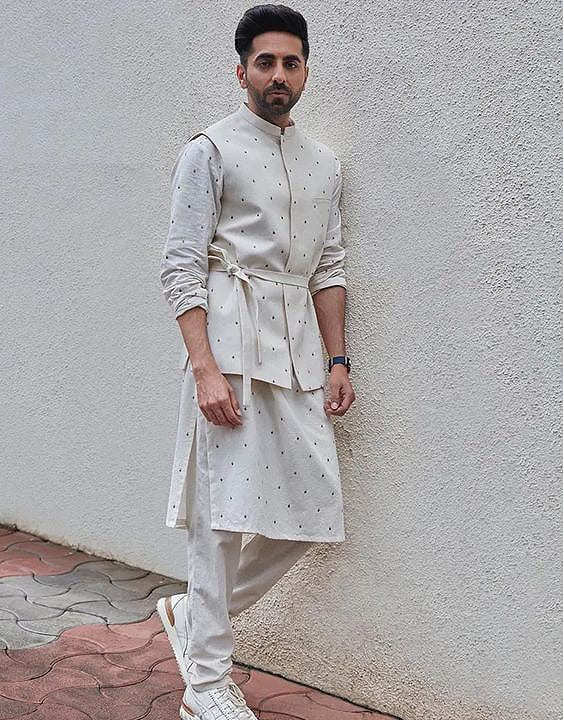 Just like the bride's best friends have bridesmaids' duties to fulfill, the groom too trusts his best buds to take him through the entire wedding without fussing over anything. The role of a groomsman is an important one, and you're going to be in a ton of pictures! Make it worth your and everyone else's while by not just being proactive at the different ceremonies but also being dressed to impress! 
Besides, if you were looking to start your own fairytale with someone, this is the perfect chance to show her your stellar style sense! Mehendi is a popular event and one that never gets skipped out whenever there is a wedding, so treat this as your cue to choose your dress for mehendi function wisely.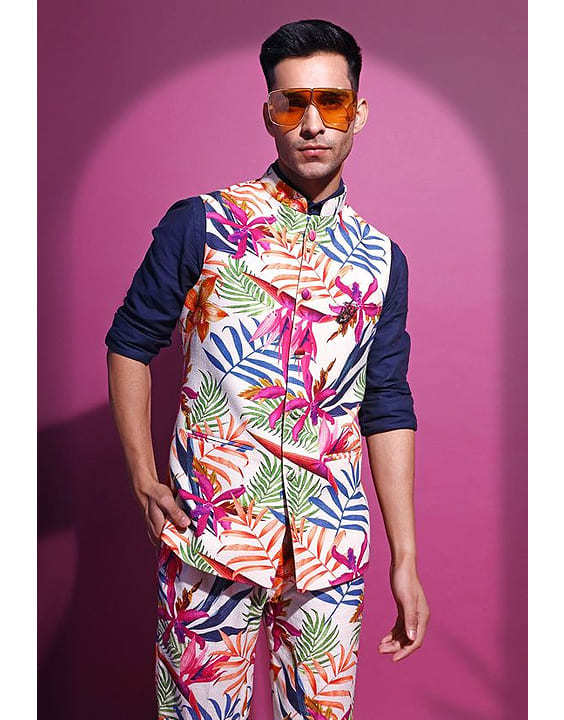 Now that you've got your mehendi outfits sorted, all that is left to do is go and have the best time of your life! Don't forget to bring out all your supermodel poses for the photo ops.
Image credits: The copyrights of the images used in this post belong to their respective owners. The credits where known are specified under the image - if you're the owner of an image and want it removed, please contact us.