The colour black is the most important part of any stylish man's wardrobe. It's versatile, matches with almost everything and always look great. Love wearing Black? Then you are going to love these amazing all black Topwear collection.
The one colour that has indisputably ruled the world of fashion, one that has established its place as a timeless and classic place in your wardrobes is, and yes you guessed it right (it was too easy anyway) is Black!
And why not, it makes you look fabulous, it complements every body type and it oozes confidence no matter where you sport it. And it has such consistency of being in trend, that new trends, are referred to as "The New Black". So this season, as you step into the new, we bring you an assorted collection of all black casuals for men. Which will help you hit the fashion notes high right from the start of this fabulous year.
Let's start with the classic inception (yes our references are here to stay) –
The Classic Black T-shirt: If your wingman were a fashion product, this would be it. It's reliable, it makes you look good and you can always depend on it and the best part it goes with the flow, no matter where you out it and how you put it, it'll always work.
Let's go through some looks now shall we?
The step out anytime look: Pair your black t-shirt (we know you have several of them, but just pick one) with a pair of blue jeans and your

favourite

sneakers and that's all you need.
Occasion: From coffee, college to casual outing or (if you'll let

us,

use the word again) classic date.

The simple but section look: Pair your black t-shirt with a pair of jeans and sport this with your denim jacket to finish the look. Day or night, this will do the trick.
Occasion: Stepping out on Saturday night, or maybe a casual dinner party, or an impromptu drive.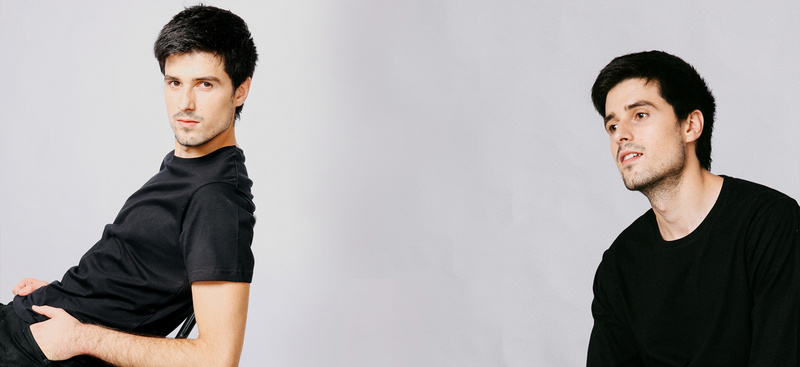 The Black Pique Shirt: This is suave, simplicity and sexy packed together in one product. The charisma of the Pique fabric meets the classic black colour to make a great addition to your smart casual wardrobe. With the mandarin collar and slim fit this is the trend you need to get it on.
Time for the lookbook:
The casual Friday look: Pair these with beige trousers or denim and you've got yourself a perfect Friday look, and the best part it's a desk to date. Wear shoes with the trousers and sneaks with the denim.
Occasion: Casual Friday, evening dates or movie nights.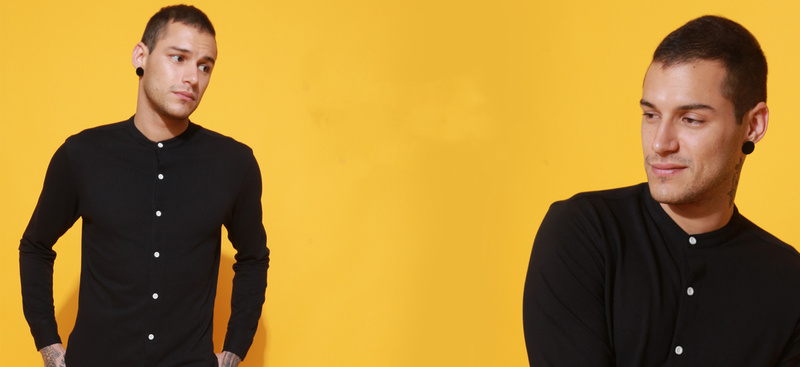 The Black Bomber Jackets: Do you know what's better than Bomber Jackets? Black Bomber Jackets! The outerwear trend of the year is now a total must-have and with due reason. It's so versatile that it goes with pretty much everything and with the added buttons it only gets better.
Now let's get to the styling:
The It's not too chilly look: Seriously if you're in one of those cities where it never gets too cold, you can just grab this as you step out whether you're in your jeans, joggers or shorts. And if you're in a city where it gets really chilly, well this is the perfect indoor layer.
Occasion: Anytime, including when you're sleepwalking.
The perfect layered look: Get your layered look right with the Bomber jacket. You could go for a t-shirt, full-sleeves or half-sleeves depending on your style. Pair it with a contrast

colour

, like blue and white or red and black or the same palette like navy blue and black. You can team these with your joggers or

denims

.
Occasion: For a gaming or jamming session (Tip: shorts work here too), or a casual outing with the guys. Or a quick session at the ball-court.
The oversized and overstyled look: Go for drop crotch pants or ripped

denims

and pair it with a longline t-shirt and finish off with the Bomber. But don't forget the rule, only one oversized item at a time. And obviously sneakers all the way!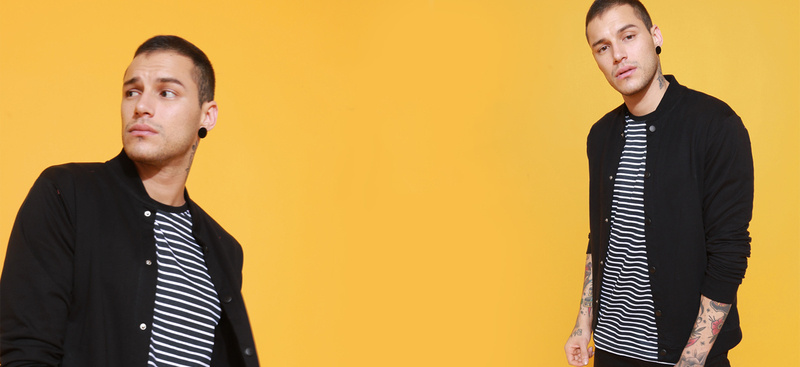 The Full sleeves Henley T-shirt: If you like to keep up your smart and sharp style even when you're going casual, all you have to do is get one of these. Trust us, Henley + Black equals irresistible. With a mandarin collar and round hemmed bottom, it makes you stand out!
Men's White casual shoes are the perfect way to make a statement. Whether you're at work, on the street or in the club, these shoes will have eyes glued to them.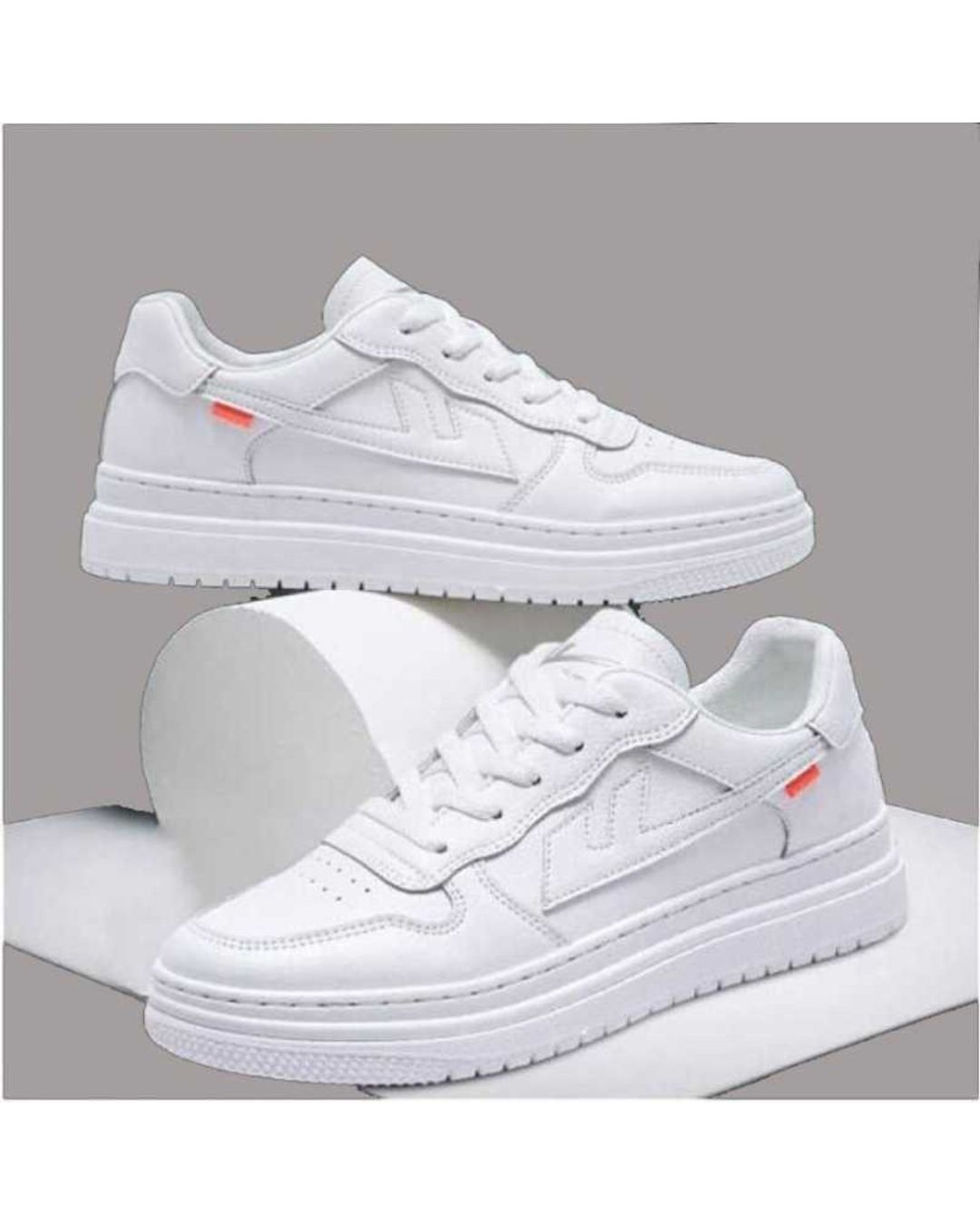 How to wear it?
The go-to smart casual: Anytime you catch yourself in

your

a situation where the line between formal and casual is too thin, this has got

your

covered. Pair it with trousers or classic blue

denims

, and you're good to go. You can add a smart jacket to give it a classy touch and finish it off with brogues or oxfords.
Occasion: Maybe an office party. Or a work meeting at a cafe. Or a fancy date or maybe a cookout?
The Hoodie T-shirt: Want to add a little Street to your style this winter, and get away from the jacket charades? We've got you covered with the all new Hoodie T-shirts. These buttoned and hooded Henleys come in a range of colours. These keep you snug but also they give you the edge cause come on, a hooded henley, who knew comfort could look so stylish!
The streetwear style: Pair these with joggers,

denims

or denim shorts, and you've got yourself a fashionista's wardrobe. No seriously, if you don't believe us, take a look at the product page (add link) and just see how cool it looks. Add your sneaks, and maybe sling bag or duffel bag and you're set.
Occasion: Off to the gym, casual college look or just out for a walk look.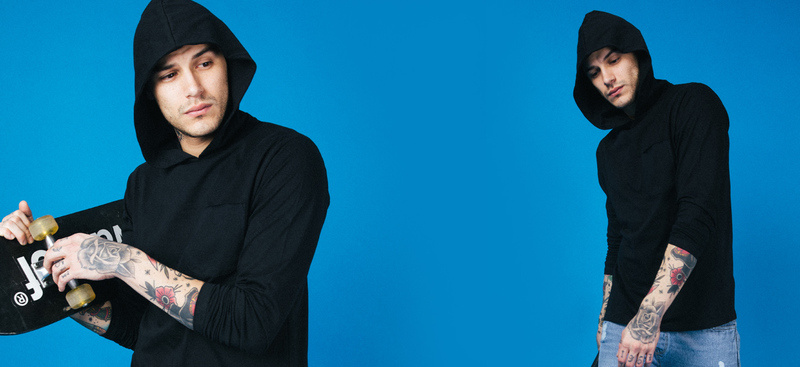 ​​Someone who loved the colour as much as you do, once said, "Black is modest and arrogant at the same time. Black is lazy and easy—but mysterious. But above all, black says this: I don't bother you—don't bother me". If that is your style and your sass, then this is the collection that you absolutely should of miss. So cross over to the dark side and fall in love with black once again.
Image credits: The copyrights of the images used in this post belong to their respective owners. The credits where known are specified under the image - if you're the owner of an image and want it removed, please contact us.