None of us have proven to be immune to the binge-culture, so it's only fair that we make the best of it. No matter what famous streaming platform is your go-to, we've rounded up some gems that you need to watch at least once in your life! These aren't just based on social media trends, but the unique storytelling they bring to the table. Read below for the 15 best series to watch!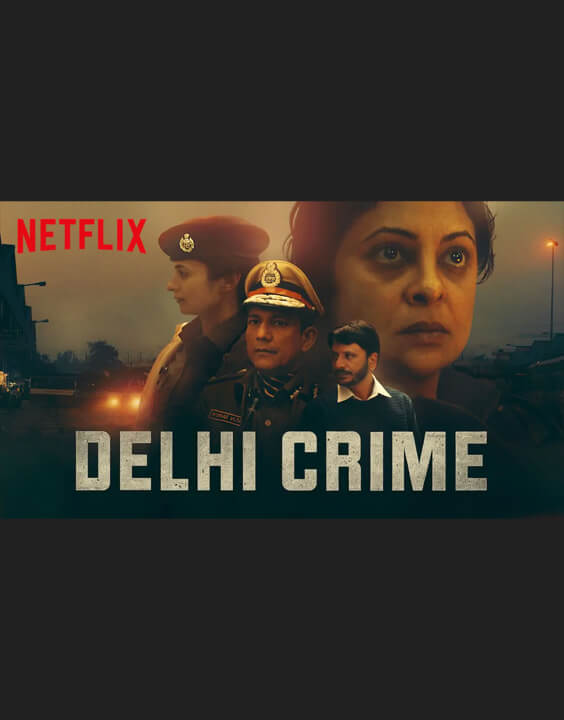 Well made and even more well executed, the Emmy Award-winning, best TV series to watch, Delhi Crime brought one of the most gruesome real-life crime stories to the big screen. Starring Shefali Shah, Rasika Dugal, Yashaswini Dayama, Rajesh Tailang and Adil Hussain, the seven-episode long show tells the tale of the incident that shook the entire nation – the Nirbhaya gang rape case.
It delves deeper into the police investigation of the men responsible for a heinous deed. It is not for the fainthearted, but it is definitely a must watch TV series. It might just serve as a reminder that our country's fight for women's safety is far from over. It doesn't just focus on the crime, but the aftermath of it. That, for us, is what makes this show a hero. You can find and stream it on Netflix.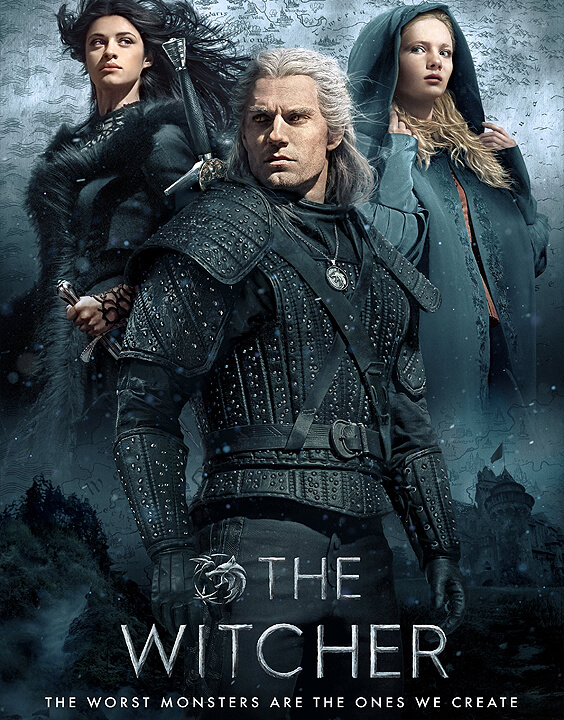 If you're a fantasy-fiction lover, then you're going to thoroughly enjoy watching The Witcher on Netflix. One of the best series to watch and Polish-American, it teleports us into the world of the witcher Geralt, who is a monster hunter. It is based on the books by Andrzej Sapkowski, which share the same name. Everything about the show will bewitch you, starting from the first episode itself.
From the medieval-inspired landmass called 'The Continent', to the three timelines that the show runs in in order to build an individual story for each main character – all of it is amazingly intense! Starring Henry Cavill, Freya Allan and Anya Chalotra, this is a series that is a treat to the eyes as well as the imagination!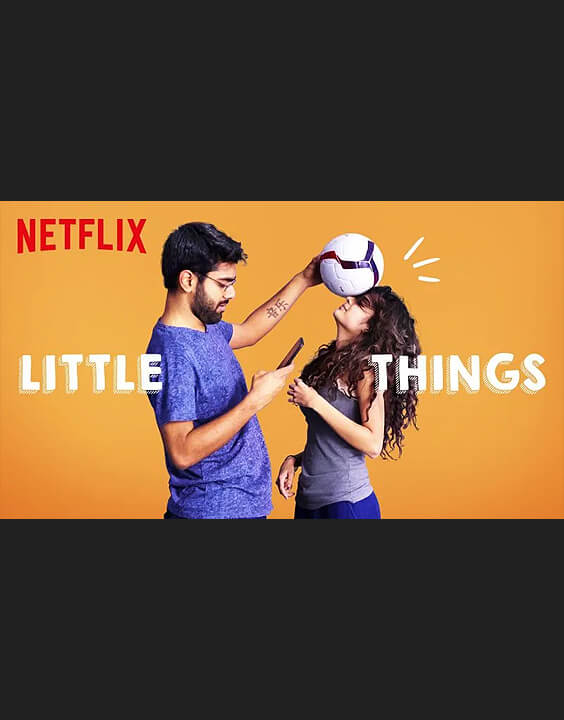 All the singles – we suggest you maintain a safe distance from this show because it's sure to give you FOMO, just like it gave us! The romantic-comedy series beats popular Bollywood classic movies and also warmed our hearts, especially because the protagonists Dhruv & Kavya (played by Dhruv Sehgal & Mithila Palkar) are the perfect representation of a cohabitating millennial couple in the bustling and forward city of Mumbai.
Their modern-day relationship and the way they tackle every struggle that comes their way makes it the best series to watch and teaches us a lot about how to make things work with the one we love. It's not always fun & games or grand gestures; it's just about the Little Things! Find and stream this series on Netflix right away, and keep a few tissues handy.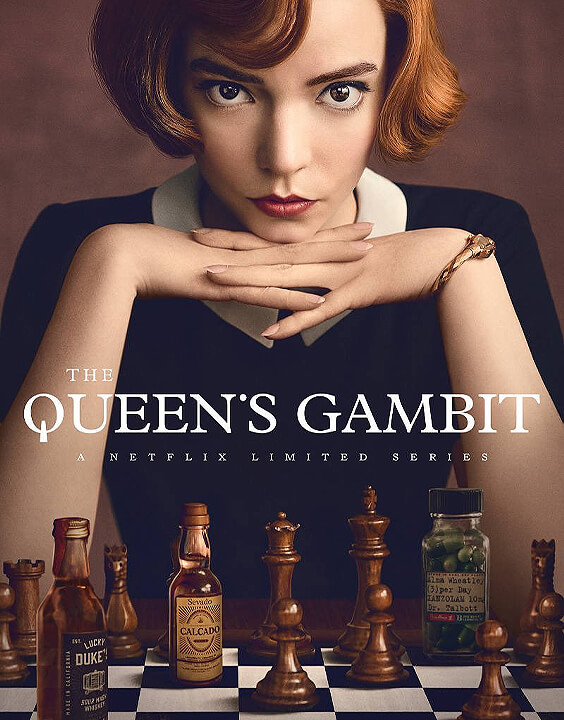 A poster that shows the 1950s/60s setting with a woman and a chessboard has been doing the rounds on social media, along with an onslaught of praises! Even the desire to learn chess has risen among people the world over, according to what the experts have suggested. Yes, THE most popular TV series right now is The Queen's Gambit, based on a novel of the same name by Walter Tevis, and starring Anya Taylor-Joy.
The miniseries, which became a huge hit after just 4 weeks of its release on Netflix, is a coming-of-age story of chess prodigy Beth Harmon. Juggling with emotional issues and drug & alcohol dependency, the show traces her journey of becoming the world's greatest chess player! It is empowering, raw, intense, and will keep you hooked like nothing else.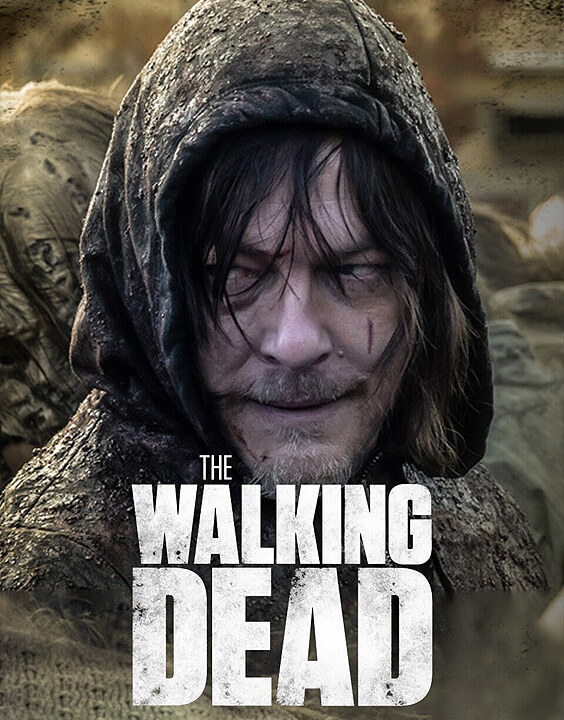 The name of this show itself is enough to give you the heebie-jeebies, but the scenes and storyline along with the visuals are all cherries on top of a rather indigestible cake. The Walking Dead, which is an American post-apocalyptic & best series to watch, traces the aftermath of a zombie apocalypse, and how the survivors led by an officer Rick Grimes venture out in search of others who are still living while also looking for a safe place to lay low.
Starring a large ensemble of cast members, this is a good series to watch as it doesn't just have the zombies, aka the 'walkers' posing a threat, but other communities of survivors are also battled off for survival. You can stream this thrilling show on Netflix.
A pathbreaking must watch web series that highlights the issues of modern-day marriages and societal traditions, Made In Heaven brings us face to face with subjects that need more active addressing. Tara & Karan, the lead characters of the show are two best friends – with Tara being from a middle class family, climbing the ranks with an elite marriage, and Karan being a gay man living in an unaccepting society.
Played by Sobhita Dhulipala and Arjun Mathur, the characters are wedding planners who are shown to be a part of various wedding ceremonies and tackling problems like dowry. If you need a refreshing take on the formation of a new society free of taboos, then this is the best series to watch for you! Stream it on Amazon Prime.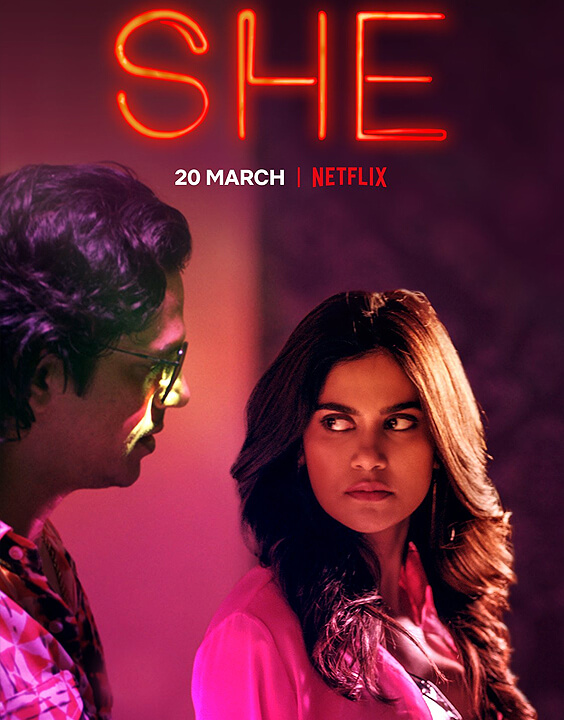 Crime dramas are some of the top TV series to watch since they have piqued like never before, and so have peoples' interests in the genre. Another one that hit Netflix this year was She, made by Imtiaz Ali and Divya Johry. The show is about a cop who goes undercover to bust a gang of the underworld.
Even though it is a bit of cliche, with Aaditi Pohankar playing the role of a decoy prostitute, it is as thrilling as any other crime series you might have seen. Gender dynamics, drug trade, a fair amount of action and plot twists, this Netflix delivers a strong storyline and even stronger performances.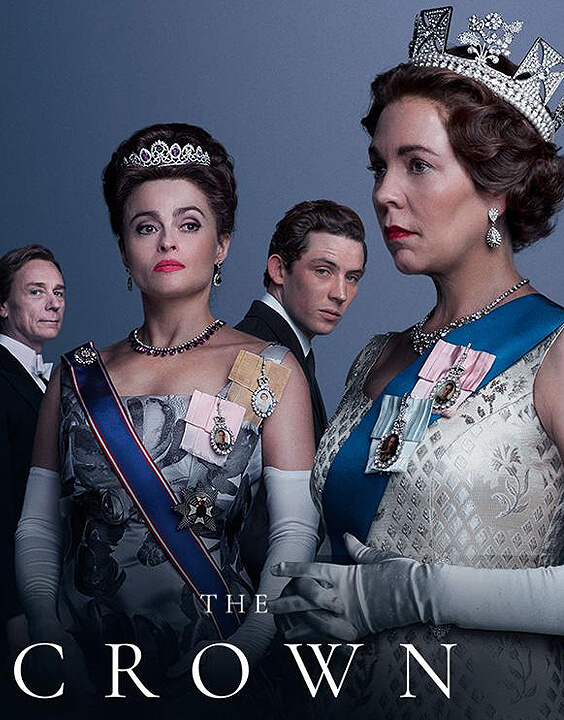 Historical dramas have always been the best tv shows to watch ever, especially when they're centred around the royals. The Crown is based on the lives of the British royal family, and the reign of Queen Elizabeth II. Starting from 1940s England and branching into more recent times, this lavish series is one of the most expensive ones ever made. Expect to develop a newfound interest in world politics, know what goes behind the makings of front-page controversies, the insecurities that come with higher rankings and of course, why & how the monarchy affects the rest of the world.
We have a special spot in our hearts for the more than amazing cast who made their roles and every scenario seem believable. You're going to love each and every season, and especially the fourth that has come out only recently. Trust us, this is the best series to watch and you'll be glad you did!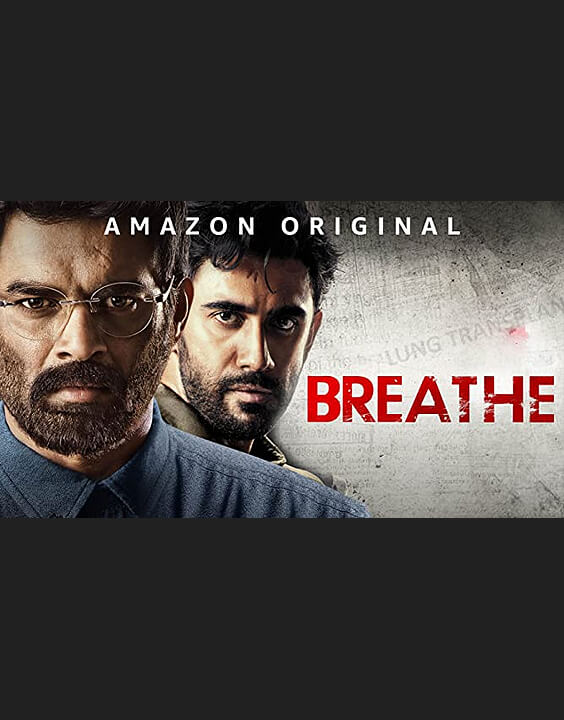 Once again, an Indian crime drama has us (and everyone else) hooked! This R. Madhavan, Sapna Pabbi, and Amit Sadh starrer is highly underrated. Centered around the idea and question "How far will you go to protect the ones you love?", the cat & mouse game is extremely thrilling and is totally action-packed, minus the flying cars.
It also has a sequel called 'Breathe: Into The Shadows', this one starring Abhishek Bachchan. You can stream both online on Amazon Prime.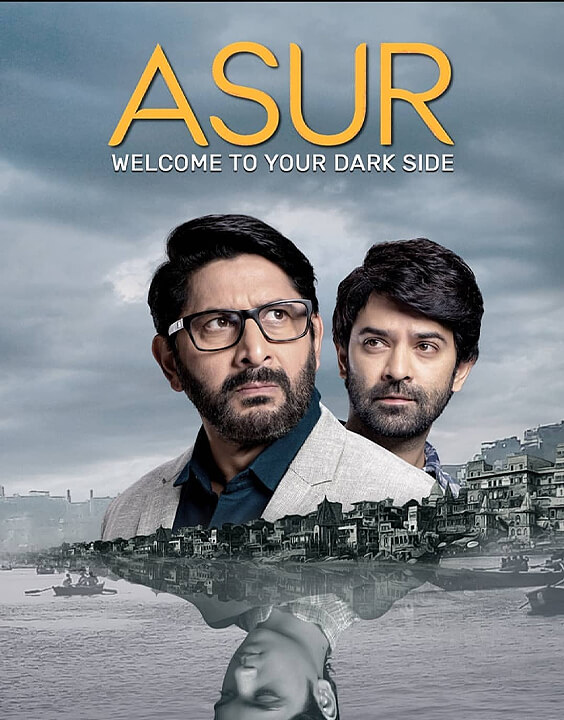 Remember True Detective? The crime anthology that streamed on HBO and won critical acclaim the world over? That is what Asur is based on. 'Asur' in Hindi means monster or demon, and the show's tagline says "Welcome to your dark side!" If this isn't enough to lure you into watching the show, maybe the plot will.
Asur chronicles serial killings by a brutal killer, with Arshad Warsi (who also delivers some famous Bollywood dialogues) and Barun Sobti posing as two forensic experts. Set in Varanasi, you will witness a lot of suspense but also Indian mythology and its references. It is a dangerous cat and mouse game, once again, but this one is more mind-boggling than the others on our list. It was also Arshad's web series debut, so that's one more reason to believe that it is the best series to watch! Asur can be found and streamed on Voot.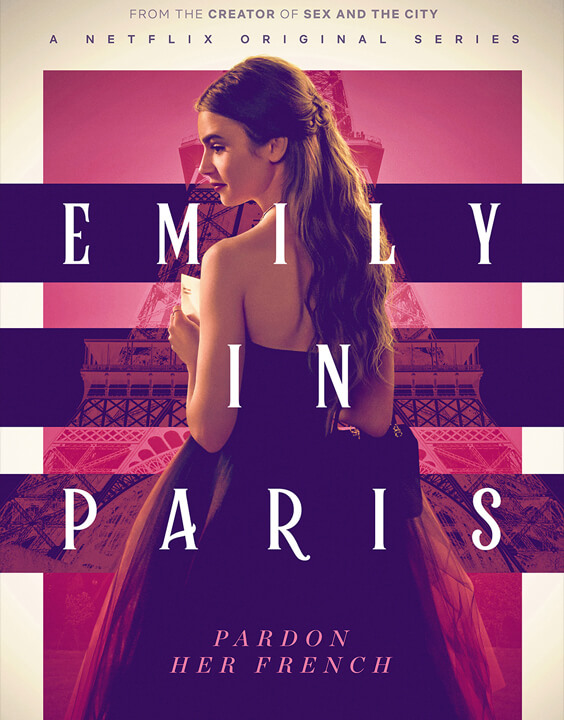 Immediately after its release, Emily In Paris became a show that no one could stop talking about. It might seem like the modern and mature version of Gossip Girl, but it is far from it. Yes, the fashion and the lavishness remain the same, but this one is more European than American.
The Netflix show starts with Emily bagging a project in Paris through her marketing firm, and delves into her new life in a new city, where the only French she understands or speaks is Oui & Merci! Just like any other show, she is treated like an outsider here and constantly has to prove why she deserves the Frenchs' attention.
We'd be lying if we said that there are no eye-candies (re: super cute and suave French men) because there are plenty! Beware though; the show might make you want to get on a plane to Paris right away! If you actually end up doing this though, you'd better take French-dressing inspiration from Emily, played by Lily Collins. (Let clothing shopping apps aid you with this.)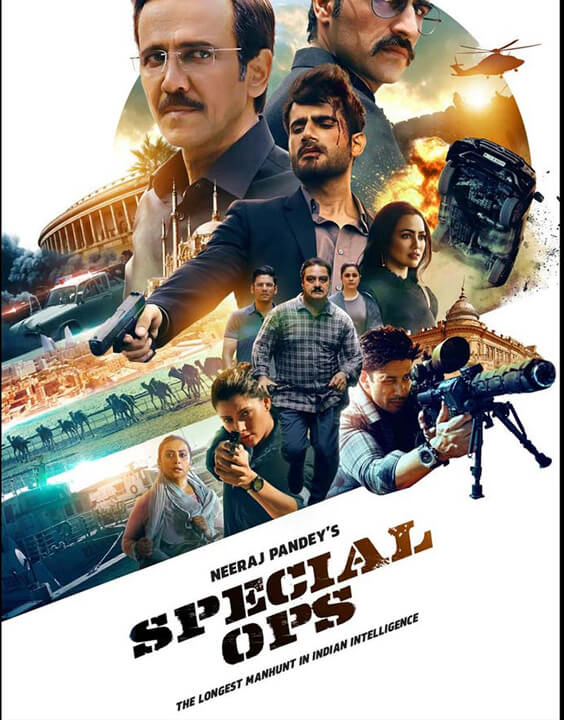 This Kay Kay Menon starrer is an espionage thriller, created by Neeraj Pandey. Streaming on the fairly new platform Disney + Hotstar, Special Ops gets behind Neeraj Singh's careful observations about the same pattern being followed in all the terrorist attacks on the show.
This convinces him that there is just one, and not multiple masterminds responsible for these attacks and thus begins the journey of tracing them down with a task force comprising 5 agents from various countries. Special Ops is one of the best series to watch because it derives inspiration from a lot of real life Indian stories! Prepare yourself for a lot of riddle-solving and mind exercises.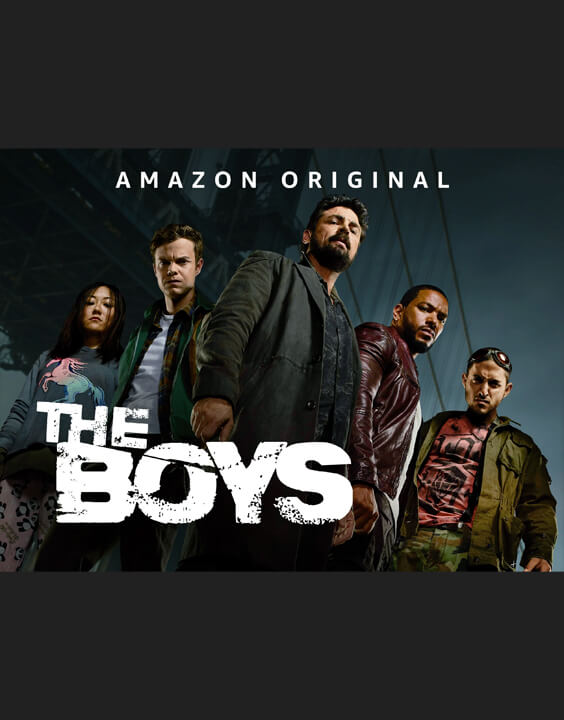 Give us a comic book adaptation and there is nothing that can stop us from watching it! The Boys is an American superhero series on Amazon Prime Video, and just like any other superhero themed show or movie, this one too deals with villains or individuals who abuse, not use their superpowers.
The show is a mix of action, thriller and comedy, with a huge ensemble cast. Watch it for the kicks, literal & figurative. You can expect a lot of dramatic scenarios and situations too, but also a fair amount of extraordinary elements.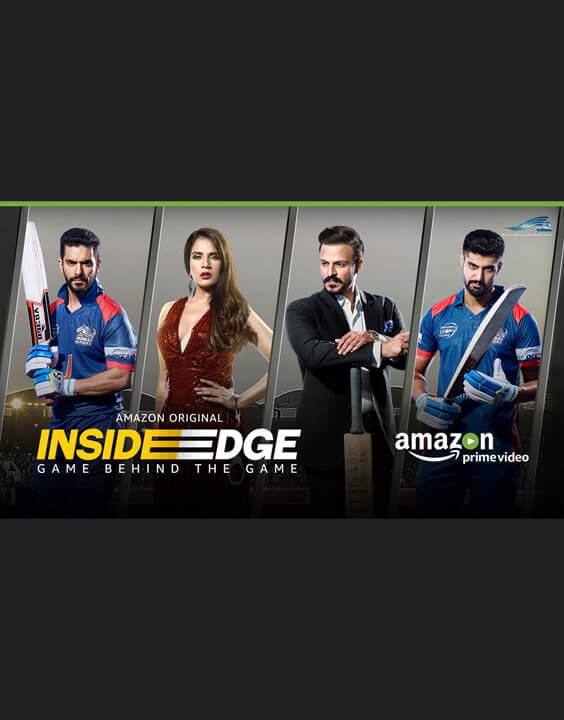 Haven't you had at least one friend come up to you and say that you NEED to watch Inside Edge? Count us in it too! This sports-drama is hands down the best series to watch about a fictional T20 cricket team named Mumbai Mavericks, whose owners don't just run the show but partake in large scale betting & fixing. It has an ensemble cast, and the series also had an Emmy nomination to its name.
A lot of critics have praised Inside Edge for its nail-biting scenes and storyline, all while delivering a good share of 'sports' to fans. It has some really talented and celebrated actors in the cast like Richa Chadda, Vivek Oberoi, Siddhant Chaturvedi, Sapna Pabbi and more. It was Amazon Prime India's first original series and still managed to attract a very large audience and is the top Hindi show to watch.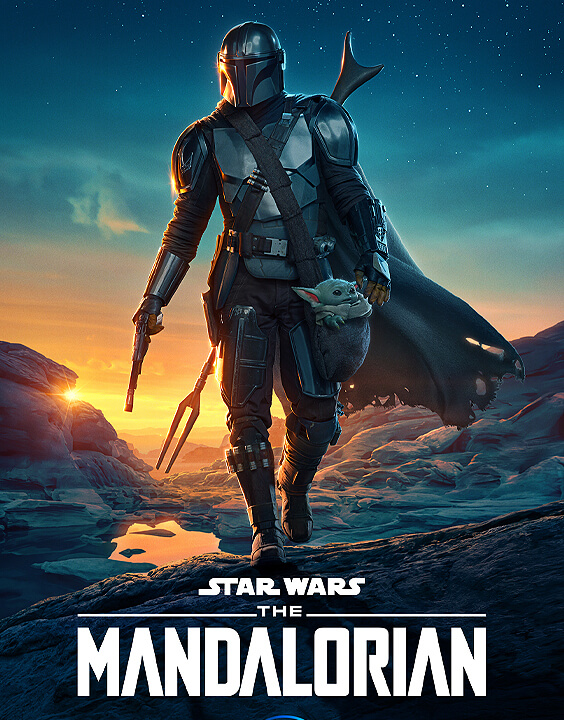 Sci-fi rarely disappoints, especially if it's under the Star Wars umbrella. The story is set five years after the events of Return of the Jedi, and circles around Din Djarin, a bounty hunter who lives in a far off galaxy. Every Star Wars fan knows that Mandalore is a desolate planet with white sand and buildings shaped like cubes.
The Mandalorian is among the best series to watch and is spread over 16 episodes, 8 per season, and will appeal to the ones who like cinematography and live-action. Find it on Disney+.
Thank us later for giving you your next watchlist – and potentially your next favorite show!
Image credits: The copyrights of the images used in this post belong to their respective owners. The credits where known are specified under the image - if you're the owner of an image and want it removed, please contact us.