Confused as to which hairstyles for men with beards look good? Not to worry! Read this article to know about the various hairstyles with beard.
What make-up is for women, good hairstyles with beard are for men. The way women can change their whole face with a bit of make-up, a unique hairstyle for men with beard is a man's game changer. Well done hairstyles with beard can literally change the way a man looks. Hairstyles and beards are the foundation of a man's look! Case in point – Footballers. You almost don't recognize some footballers after a few years – all because they changed their hairstyle and how they cut their beard.  Think about how Messi looked in 2004. With a new hairstyle and beard style, look at the difference!
Who needs a fairy godmother when you have a great beard and hairstyle? All you really need to do is understand your face structure and style your hair according to what would suit your face the best. Or ask your barber to give you a haircut which will suit your face. Always remember, there is nothing better than a well groomed beard. So here are some hairstyles for men with beards, to make their hair and beard stand out. If you're looking for a change, take some inspiration from the men hairstyles with beard list below.
Hairstyles for men with beard that are trending
How you cut your hair needs to correlate with how you style your beard. After all, doesn't a woman's make up always match? A man's beard can make him look gorgeous, and the right hairstyles for men with beards can make him look like a Greek God!
So what is the best men's hairstyle with beard? Hands down, the styled beard with floppy hair looks the best. Actually, all beard and hairstyles will look great as long as they're styled to suit your face. However, this mens hairstyle with beard is one of the most common, yet most beautiful look which exists. If you're thinking about which mens hairstyle with beard will look best on you, here are some hairstyle with beard looks that are very trending. After all, it is the beard hairstyle that makes the difference!
Short hairstyles for men with beards for a clean and confident look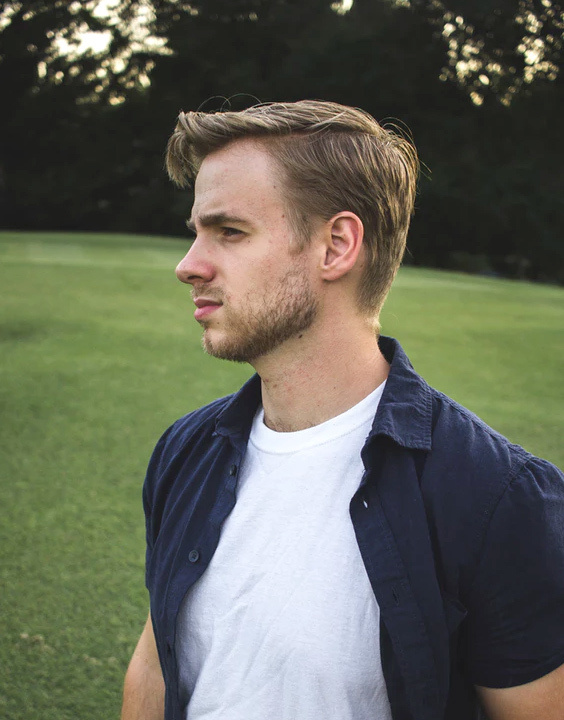 The new hairstyle with beard look, specifically the short hairstyle with beard look, is something like the hairstyle with beard combination that Virat Kohli has. A well shaped beard with floppy hair on the top of your head and a razor cut as you move towards the neck. This is the new hairstyle for men with beard, and it is definitely here to stay. Short hairstyles with beard are great for summer because they keep the hair off your face and neck. Also, this new hairstyle with beard gives a very clean and confident look.
If you've got a chiselled face, or you want to make your face look chiselled, this is the best hairstyle with beard look for you. We're in love with short hairstyles for men with beards – just take a look at David Beckham! The extra long beard and hairstyle is so 2016 – it is time for well-groomed hairstyles and beards in 2018. What hairstyle and beard will look better than clean, carved and short?
Undercut with beard-  cutting edge!
An undercut with beard is one of the best hairstyles for men with beard, especially for those men who want to look runway ready. The undercut with beard looks slick and super classy. The undercut hairstyle without beard really doesn't do any justice to the undercut – so time to grow a beard!
If you aren't into beards, or your beard doesn't grow, you can even opt for an undercut with stubble. Though, we recommend the disconnected undercut with beard because that just looks oh-so stylish. As long as you've got a good barber and you're willing to make the effort to maintain this undercut hairstyle with beard, we're definitely recommending this look. The undercut with beard look does require an upkeep, and you need to keep getting it trimmed and shaped once a week. But the undercut hairstyle with beard look is totally worth it. The disconnected undercut round face combination isn't such a hit – so if you have a round face, then opt for short hairstyles for men with beard.
Long hair and beard- the effortless look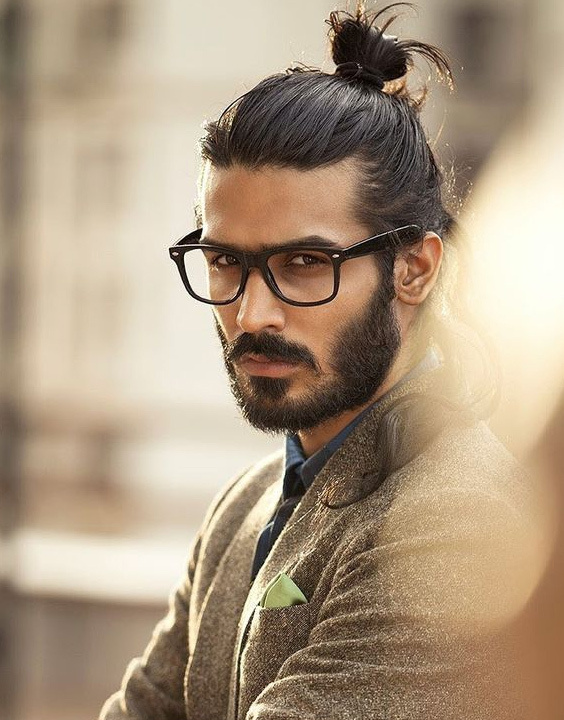 When you think of long hair and beard styles, think of the man bun. The man bun is the sexiest long hair and beard look on the planet – there is no denying in that. The long hairstyle with beard look makes a man look so effortless! When you are going for the long hair with beard look, make sure you look as good as Jason Momoa – he's the guy who played Khal Drogo. Even Seth Rollins pulls off the beard with long hair look really well so you could aspire for that beard hairstyle too. But the best hairstyle for men with beards is the man bun.
Long hairstyles with beards look good, but when those long locks of hair are tied into a man bun they look undoubtedly great. So if you've been thinking about letting your hair grow long, 2018 is a great year to start. Plus, life is too short to have boring hair.
Side part hairstyle and beard – versatility on-point!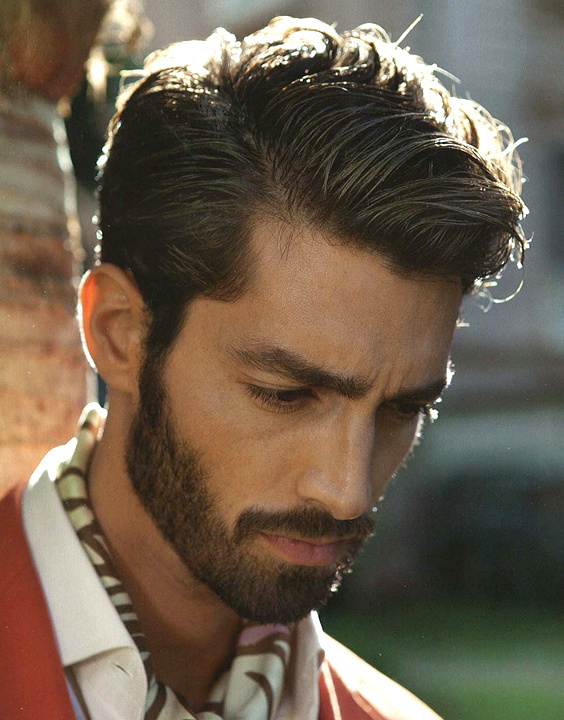 The side part hairstyle, especially the side part hairstyle with beard is probably the most common hairstyle on Instagram. If Instagram approves of the one side hairstyle for men, so do we. The side partition hairstyle is actually really versatile, it all depends on how you style your hair.
The side part hairstyle can be slicked back for a boys night out. The side hairstyle for mens could also be left messy and untamed for a casual day out. On a side note, the one side hairstyle for men looks the best in black and white pictures. The side part hairstyle could be done with long hair or short hair – you could initially get a long one side hairstyle mens hair can be gorgeous when long, and then get it cut short. The best part about this side part hairstyle is that you can choose to style it or have bed hair and it will always look great!
Formal Indian hairstyle for men – man up!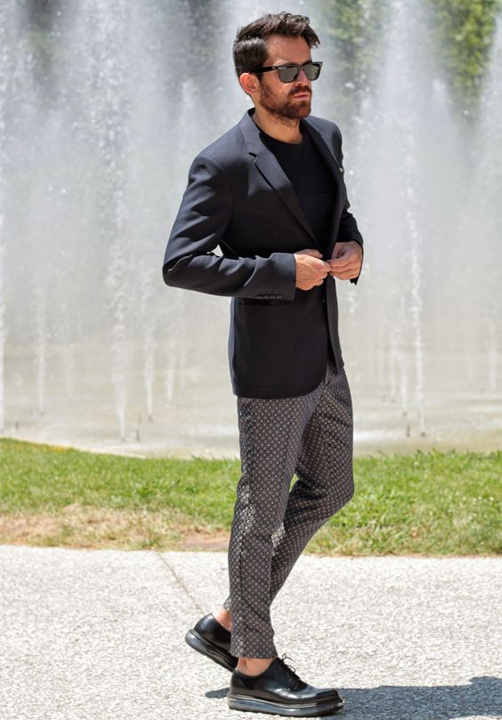 Formal Indian hairstyle for men is something which requires attention. Men need to make their hairstyle with beard look very formal when attending formal events such as work meetings and weddings. The new Punjabi hairstyle is a crew cut with a well groomed beard, but does this hairstyle meet the formal criteria?
The Punjabi hairstyle mens is something that almost every North Indian guy has, but how do you make this hairstyle with beard look your own? More importantly, how do you make this look formal? All you need to do for your hairstyle with beard at Indian weddings or other such formal events is to use a gel or a hair spray to set it and keep it intact. The best formal Indian hairstyle for men is slicked back hair, or hair slicked to one side. It looks formal, and more importantly super stylish!
Image credits: The copyrights of the images used in this post belong to their respective owners. The credits where known are specified under the image - if you're the owner of an image and want it removed, please contact us.