A beanie can rescue you from a bad hair day and can also enhance your overall style statement. You may already know that, but do you know how to upgrade your attire with the different kinds of beanies for men trending this season ? Read on to know more on what is a beanie and how you can ace the beanie look effortlessly.
Need to cover up a bad hair day? Want to add something chic to your outfit? Bored of the man bun? Just want your hair off your face? All behold, the beanie! "What is a beanie?" Is this question playing on your mind? The beanie look is pretty much the 'it thing' when we think of rappers and hip-hop singers – because no music video ever feels complete without a beanie on the rappers head. Even singers, actors and athletes make the cut. The beanie is pretty much the only cool headgear, because let's face it bandana's, hair bands and caps are just so 2016. There are different kinds of beanies for different occasions, and each of these is a catch!
What is a beanie? – First things first!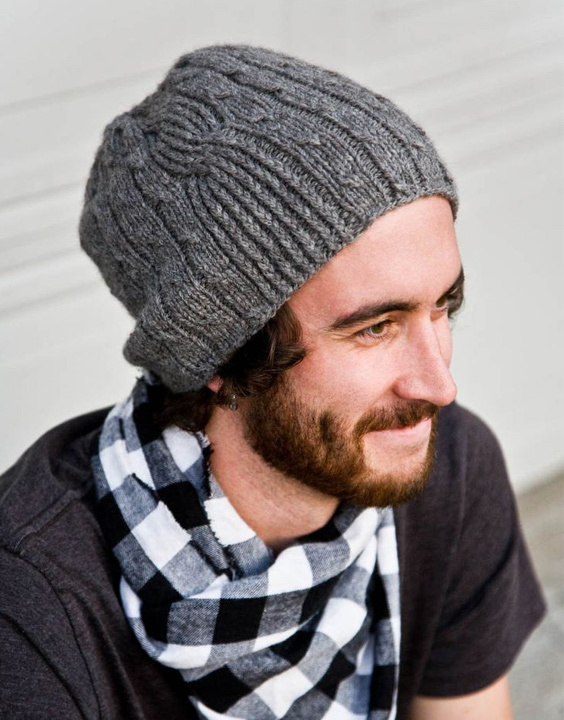 If you've ever uttered the words, "Hats just don't suit me" it may be because you've simply been wearing the wrong ones. In the world of beanies, there are different kinds of beanies to get to grips with and something to match even the weirdest and lumpiest of face shapes. A beanie is the most efficient and—when worn properly—stylish winter accessory worth investing in, hat-hair be damned. Beyond keeping your ears from freezing off, a beanie look has the power to instantly upgrade any outfit, whether you're running to the bodega or a business meeting. But be warned: all beanies are not created equal. That's why we've done the work of narrowing it down for you.
The next time you didn't have time to use conditioner, or simply didn't wash your hair and you need an instant savior, go for the beanie look. It makes you look good every time, no matter what your face structure or complexion is! So what is a beanie, you ask? As per definition, a beanie is a seamed hat which is tight around the head and usually small. There are many different kinds of beanies available in the market, so it is time to embrace the look – and eventually fall in love with it. But what does beanie mean? It is essentially a woolen hat which is worn by people who are cold – but nowadays different kinds of beanies in different materials are readily available to wear all throughout the year. The most common beanie look is the beanie for men, but it is catching up fast in women's fashion too!
Types of beanies that take your style quotient a notch up!
On the runway, we see pretty much all sorts of and different kinds of beanies. In order to pick a beanie for man, it needs to be in accordance with that man's taste and style choices. For example, a shirt with a beanie could look really good, but imagine a man who only wears suits all day everyday and he suddenly shows up in a hipster beanie – trying too hard! Beanie types differ from person to personality, so let's talk about the different types of beanies.
Fisherman beanie – are basics always this stylish?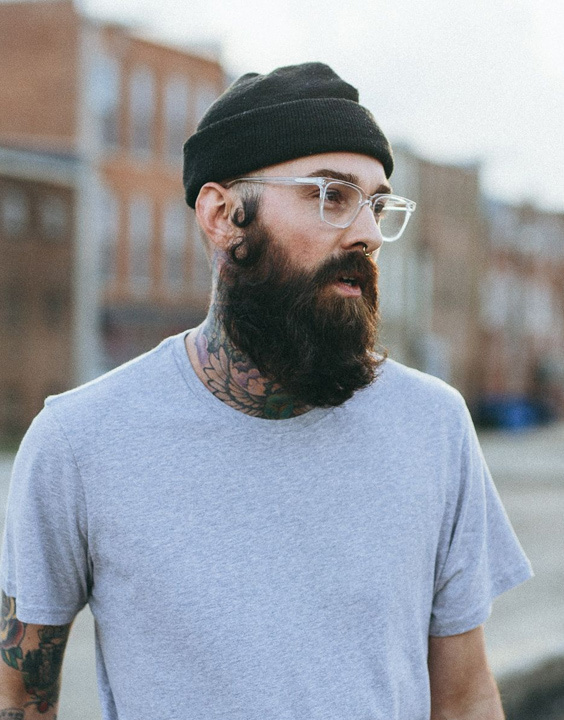 You know how a fisherman's hat turns up from the sides to keep hooks? The fisherman beanie is based on a similar concept – it is a regular beanie with the sides turned up or turned inside out. The mens fisherman beanie looks best when worn with a denim jacket or a distressed t-shirt, basically a casual look, because it gives off a very casual vibe. Usually, the fisherman beanie looks best on a chiseled face since it is pretty snugly fitted on the head.
Hairstyle tip – This beanie looks great on shaved heads. If that's paired with a structured jaw line and a well groomed beard, that's a solid 10/10!
You can even pair this with the quirky printed T-shirt, check out our customized T-shirt collection, send us your design and we'll print it for you!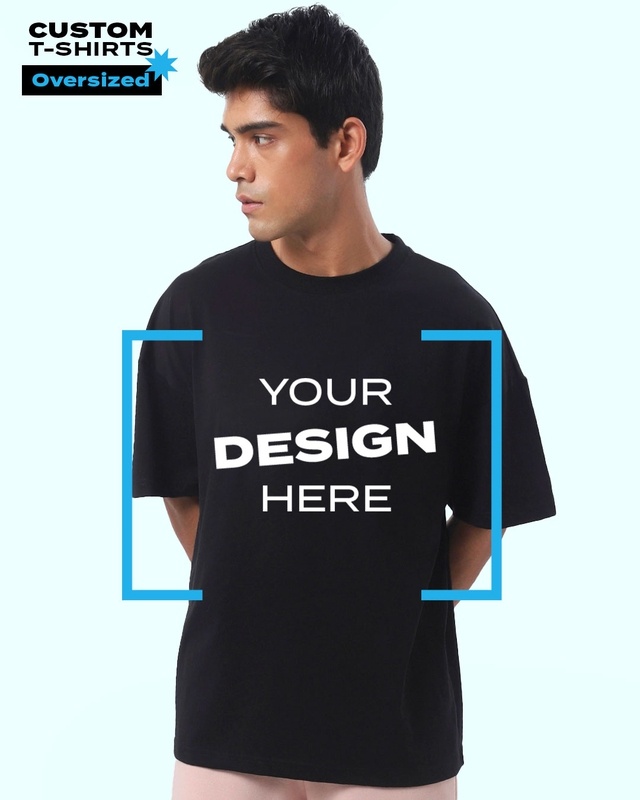 Graphic beanie – Designs that express to impress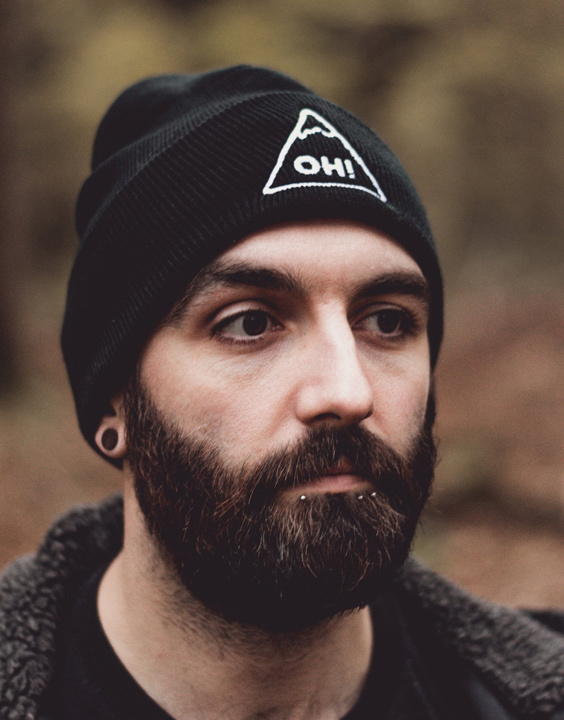 Graphic beanies are essentially beanies which have a certain design, pattern or even quote written on them. Such mens beanies are considered statement beanies, since they are the statement piece in the whole outfit. These include different types of beanies – fitted, slouchy, woolen, cotton…you name it. If you're thinking fashion beanies for men, you're thinking graphic beanies. These are some of the most common beanies you'd see on a runway! Usually, these types of beanies look the best when paired with solids. If you go for a beanie with a quote or logo, then you can try experimenting with patterns. For some reason, graphic beanies look really good when with layer outfits.
Hairstyle tip:  Hair pulled back inside the beanie will allow you to show off your locks while ensuring your beanie look stands out.
Slouchy beanie – slouching never looked so good!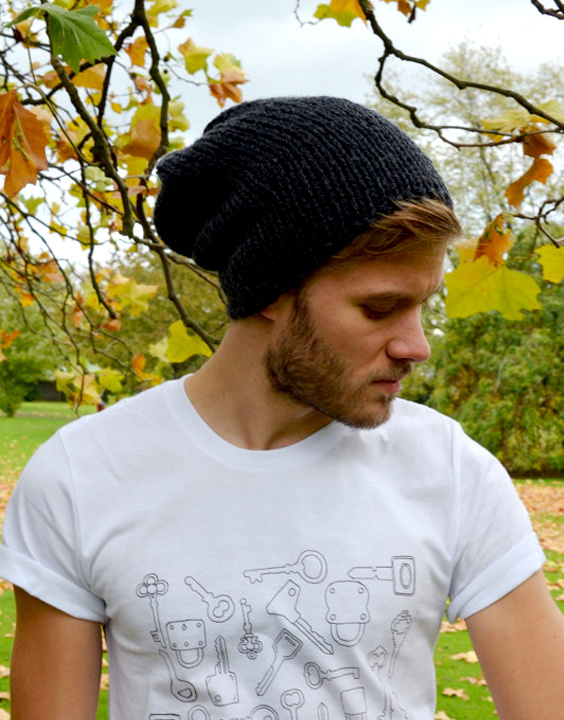 If you see a guy on Instagram wearing a beanie and you think to yourself how much you love his beanie look, the odds are he is wearing one of those slouchy beanies for guys! The best slouchy beanie outfits are when well fitted pants are combined with V-neck tshirts and a solid slouchy beanies – it doesn't get hotter than this. The next time you're heading out, throw on a slouchy mens beanie and watch how you'll have all eyes on you! But if you face is very small, don't opt for a very slouchy beanie as it will make your face look even smaller.
Hairstyle tip – The best slouchy beanie hairstyle is when you can show off your gorgeous well- conditioned locks of hair by having the front fringe lie on your forehead, outside the beanie.
Hipster beanies – never a bad hair day for this style!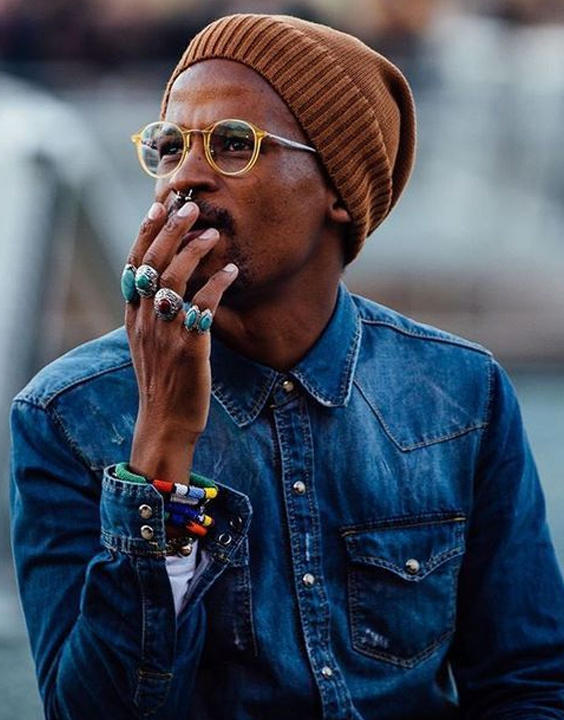 Hipster beanies are somewhat like slouchy beanies, except they have a more structured than a slouchy beanie. It's always easy to spot a hipster beanie guy – he'll probably have a man bun or tied up hair and he'll be wearing oversized glasses. Or, he will have a voluminous well-groomed beard. Nonetheless, the hipster beanies are pretty trending all over social media currently! The one and only way to pull off a hipster beanie is to give off the aura that you don't even know you've got a beanie on – it is supposed to be that casual.
Hairstyle tips – A few stray hair coming out from the beanie always give it an ultra chic hipster vibe.
Stocking cap vs beanie- what's better for your hairdo?
So what is a beanie that makes it so different from a stocking cap? Actually, the stocking cap vs beanie debate is pretty redundant because it is nothing more than a difference of language. In some parts of the world it's called a beanie, in some parts it's called a stocking cap. Probably the only notable difference between stocking cap and beanie is that a stocking cap could have a pom-pom or decorative tassel while the beanie usually doesn't. Essentially, the stocking cap vs beanie debate comes down to nothing more than what you want to call it – so what the gen X (younger generation) probably refers to as a beanie is what gen Y calls stocking caps. Although, I'm pretty sure the stocking cap hairstyles aren't something that would suit a beanie hairstyle!
Are you a beanie guy? Well if you aren't, it is time to get on board. The beanie look has been seen on celebrities like Justin Beiber, Justin Timberlake, Kayne West and many more. Let's talk about the types of beanies which are available and how to become a beanie guy without trying too hard to get that beanie look! And when it comes to beanies, it is important to give off an 'I woke up like this vibe' as opposed to I'm trying very hard to like this look'. The more casual and calm vibe that the person wearing the beanie gives off, the better the beanie looks on him!
Image credits: The copyrights of the images used in this post belong to their respective owners. The credits where known are specified under the image - if you're the owner of an image and want it removed, please contact us.