Hey Gorgeous! First things first! What are your thoughts when you wake up every morning? Breakfast? Workout? What to wear? For most of us, it is "What do I wear today?". With this question popping up in your head almost everyday it is hard to shortlist that perfect OOTD which looks stylish and makes you feel comfortable at the same time. With a lot of important decisions to make throughout the day, stressing about your dress or how you look shouldn't add to it. Dressing up nicely is a priority for most of us but doing that effortlessly without creating a mess in our room is a task.
Getting ready for college or work in your favorite outfit automatically lifts your mood, makes you feel fresh and sets the tone for the rest of the day. When you love your outfit and the way you look, it makes you feel more confident, beautiful and adds an extra bounce to your walk. But if you don't like your outfit, it surely makes you look less confident, less happy and moreover can ruin your day.
From bookmarking your favorite fashion influencers' best looks to doing some research on the latest trends online, we all have spent hours scrolling on Instagram. Yet sometimes we can be very unsure about what to wear given the occasion and how to look our best always. Well fear not, we have done the hard work for you. From top celebrities to fashion influencers we have skimmed out the best looks that you can slay everyday without investing much time and effort. But before we get to that, here's a quick guide to picking the perfect outfit and dress every day.
Quick Guide On How To Choose Your Outfit
Heading out for a business meeting or a casual date, dressing up nicely is mandatory because who doesn't love being all stylish and sexy! After all, your outfit is what speaks to everyone before you do! Here's a list of things you need to keep in mind while choosing your outfit. Remember, you can't have a fantastic day with a horrible outfit.
Does It Fit?

This is one of the most important criteria that you need to keep in mind when choosing an outfit. Many times, we wear clothes that are too big or too small for us, making us look more uncomfortable and ill-dressed. Opting for a proper size according to your body type is really important unless you intend to wear an oversized cardigan or a boyfriend t-shirt.
 

Color Coordination

Choosing colors that coordinate well and suit your personality is important. Identify the colors that match your skin tone, your mood, and also the occasion. If you are feeling fresh and happy go for a brighter hue and if you are feeling a little dull choose a shade that makes you happy and sets up your mood. Colors have the ability to influence your mood so along with the correct fit, choosing the right shade is necessary.
 

Is Your Outfit Flattering?

One thing which all of us need to keep in mind while choosing an outfit is "Are our best features being highlighted?" or "Does the t-shirt or dress make your figure look good?". If the answer is yes, you can go ahead with the outfit but if not then you should probably lookout for an alternative that makes your body more defined.
 

Is It Balanced?

You need to analyze that the colors, patterns, prints and the fabric all look harmonious when putting together. If you feel that something looks out of place, be it a necklace or a bag, scrap it out before it spoils your look. If you choose an oversized item to say an oversized shirt, pair it with slim-fit leggings to maintain a better balance.
 

What Does the Outfit Say About You?

Your outfit speaks even before you do! So it is necessary to send out the right message. Choose clothes according to the occasion, place, and time because you don't want to be in the talks for all the wrong reasons. People judge each other on the basis of their outfit and dressing sense so it is better to make your first impression the best one.
If you follow these 5 things regularly, nothing can stop you from looking forever gorgeous and stylish.
Another important aspect to consider while choosing your outfit is "What your day ahead is going to look like?". If your day is fun and chill you can opt for a casual t-shirt with jeans, joggers, or shorts. But if your day is full of business meetings and a lot of formal interaction, you can choose a pair of trousers or a formal skirt with light-colored shirts and a blazer.
Since you're now almost a pro at choosing the right outfit, here are 5 outfits that'll get you ready to slay all day, every day.
1. Dresses:
All women love dresses. Dresses are known for their versatile nature and hence can be worn on various occasions. From casual dresses to formal and party wear dresses, one must have each of these in their wardrobe. If you are heading out for a brunch date you can wear a simple, elegant-looking bright dress with minimal accessories. If you are heading to a club for a party, you definitely have to opt for the little black dress. With 90's style paving its way back with the Gen Z, you can see that the casual maxi dress is suddenly the talk of the town. Many girls love wearing maxi dresses for casual outings, movie dates, or even to college.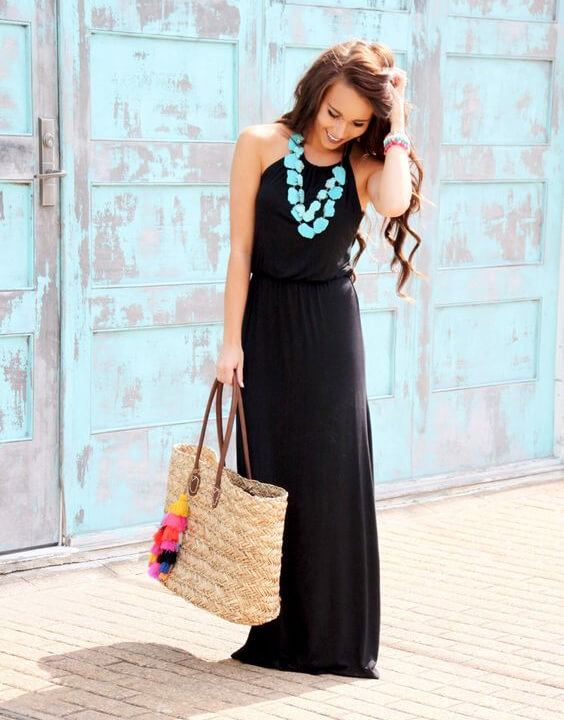 Hop in a maxi dress or a casual t-shirt dress while going out with your friends.
T-shirt dresses and maxi dresses are easy to style and are comfortable at the same time.
Pair a maxi dress with simple earrings, a delicate layered chain necklace and a handbag for a brunch-ready look. Don't worry we got this look approved from Rachel Green!
Style a maxi dress or a t-shirt dress with a blazer for a semi-formal look.
2. Smart Trousers
A pair of tailored trousers is essential in every women's wardrobe. From classic black well-fitted trousers to pleated trousers, you can wear them on both casual as well as formal occasions. Trousers are comfy and give a stylish look when paired in the correct manner. It is advisable to choose trousers that are designed from smooth and rich fabrics to avoid discomfort throughout the day. With the notion of donning trousers only on 'formal occasions' drastically changing, many women have begun wearing trousers casually too.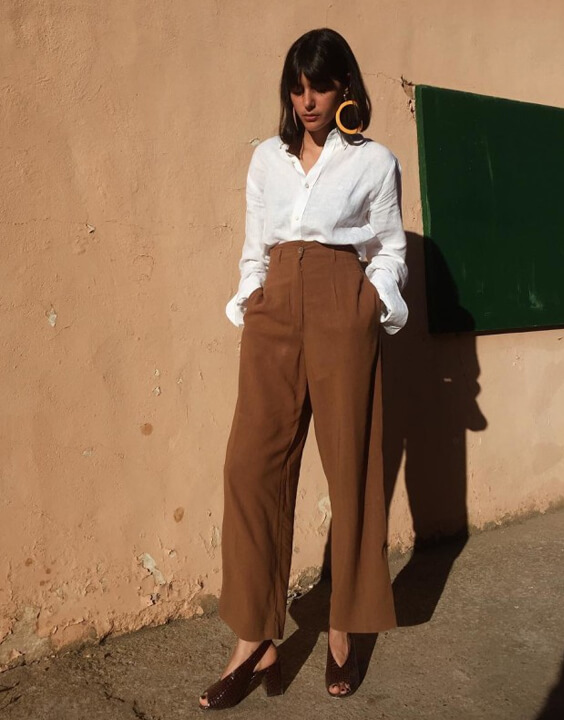 Team a crop top with smart trouser pants and ballerinas for a casual chic look.
For an event-ready look, you can team up a knitted top with high waist trouser pants, heels, delicate chain necklace, vintage watch, and a contrasting blazer.
Choose a pair of classic black trousers with a colorful shirt and minimal accessories for an office-ready look.
With a lot of new colors now available in trousers, you can definitely experiment with different shades and patterns of your choice.
3. Skirts:
Be it Celebrities or Fashion bloggers, one just can't have enough of skirts. From pencil skirts to skater skirts, from midi to flared skirts, the love for skirts is never-ending. Be it a denim short skirt or a formal skirt, girl you can slay it all. Skirts are fun, sophisticated, and chic. The versatile nature of a skirt allows it to be a part of every occasion. From high-end parties to a casual day out, you can sport a skirt almost everyday. With pleated, knee-length and printed skirts making their way back into the glamour world, you can surely grab one for your special occasion.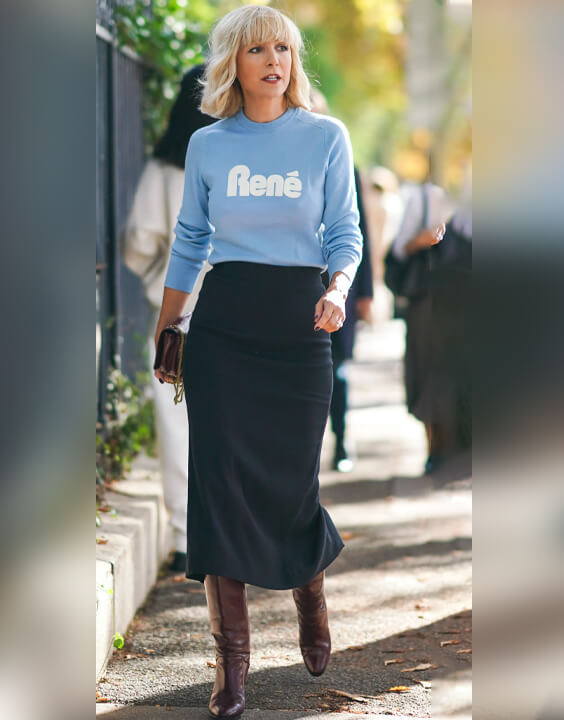 Find a skirt that is comfortable, of proper length and highlights your best features and pair it with casual t-shirts, sweatshirts, crop tops or formal shirts depending upon the occasion. Skirts tend to accentuate your figure, so choose the one that suits your body type perfectly.
Wear a Boho printed shirt tucked in with a high waist skirt, strappy heels and drop earrings to create an edgy look.
Pair an asymmetric skirt with a V-neck top tucked in it and style it with high heels, a satchel bag, and minimal makeup for dinner dates and parties.
Recreate the 90's look with a floral printed skirt, a casual t-shirt, or a bell sleeve blouse while heading to a sundowner party.
4. Co-Ord Sets:
Co-ords is the term derived from "coordinates" which means a set of matching tops or blouses and bottoms (skirt or pants). Co-ords have been trending for a while now and we are absolutely in love with them. For most of us, it is annoying to be late, but even more annoying when you are late because you can't decide what to wear. For such unpleasant times, Co-ords are here for your escape. Co-ords are extremely easy to style and definitely keep you away from the morning "what to wear" fuss.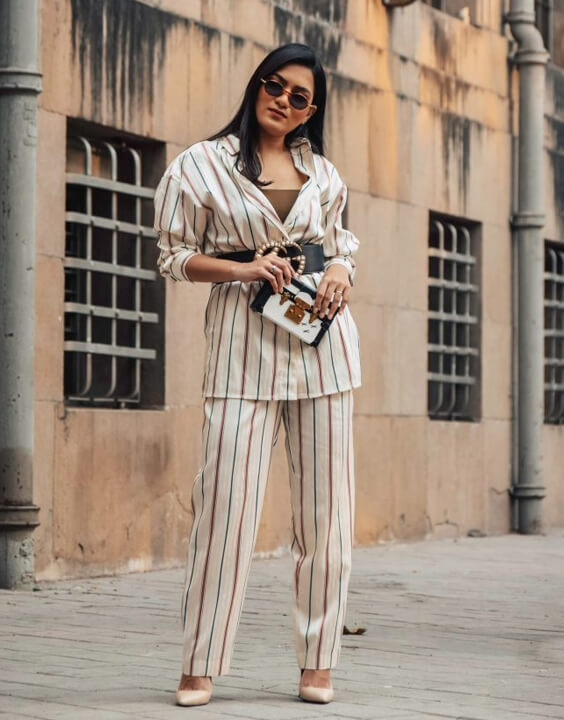 Co-ords are better than dresses and jumpsuits because they are easy to wear and style. With a bare minimum effort, you are all set to rule the world in this matchy-matchy style.
Wear a co-ord top and skirt set with minimal makeup, handbag and heels and pull your hair in a sleek ponytail for an ideal work-ready look.
Choose a co-ord shirt and pant set and pair it with a statement belt cinching the waist, oversized hoop earrings, neutral makeup and a clutch bag for a date ready look.
Put on a floral co-ord skater skirt and top set and style it with high heels and drop earrings for a classy chic look.
The best part with co-ord sets is that you can always wear them separately to create many other statement looks.
5. Oversized Shirts:
Nothing speaks comfort louder than an oversized shirt. Oversized shirts are a staple wardrobe item and have been in trend for the longest. These comfy shirts are all chic and glam but they definitely need proper styling while pairing them with other separates. So if you have an extra 20 mins, pick an oversized shirt, style it in the fanciest way and get ready for an eye-catchy avatar. The easiest way to wear an oversized shirt is simply tucking it in a pair of jeans and head straight to grab some quick snacks.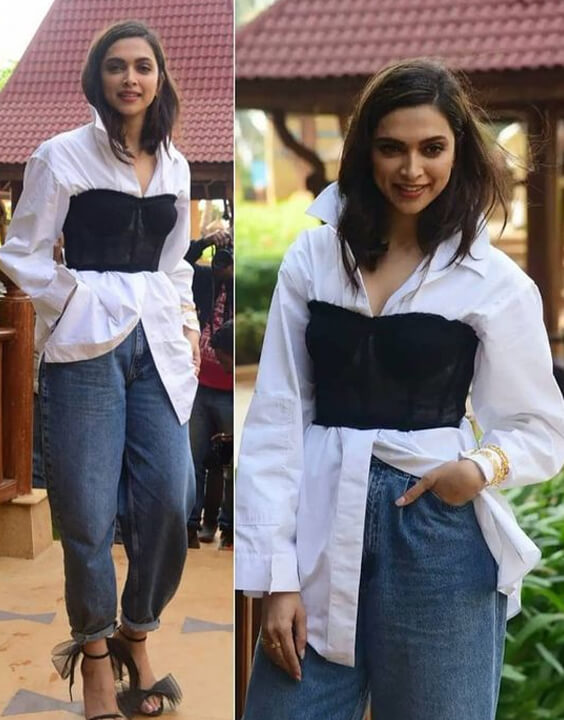 If you are in love with high fashion, style a classic white oversized shirt with a contrast colored corset and wear a skirt or leggings for bottoms to achieve a better form-fitting look.
Heading out for a quick coffee break? Put on a striped oversized shirt and a thin belt around your waist for a comfy yet stylish look.
If you want a more casual yet stylish look, you can wear oversized shirts as jackets. Team up a round neck tee with boyfriend jeans and layer it with an open shirt and simple accessories.
So these were some of the cool, comfy, and stylish looks that you can experiment in your day to day life. We hope you had a good read and added some fresh fashion hacks to your kitty.
Stay tuned for more.
Image credits: The copyrights of the images used in this post belong to their respective owners. The credits where known are specified under the image - if you're the owner of an image and want it removed, please contact us.