When shopping for innerwear, it's important to select panties that promise comfort and style! Read our comprehensive guide on types of panties. Learn how to wear a panty and take a look at the various panties types available to us? Read on to learn more about different panty styles.
As women, most of us take our appearances very seriously. What else do we take seriously? Our choice of lingerie. In simpler terms, the types of panties and also other innerwear so that we can step out or stay in without hassle. Our pick of panty styles is decided by where we're going, and if we're going somewhere. It is also decided by the kind of outfit we are or will be wearing next. Over the years, this phenomenon hasn't changed for the bad, but only for the good. Different types of panties are available in the market so buying just one style isn't enough. We need to be prepared for everything that our outfit demands of us. There are panties types made for different occasions, some of which we'll keep under wraps! From high to low, thick to thin, attractive to plain; the types of panties are endless. Who knew something as simple as a cloth between our bottomwear and our body could be so confusing? Fret not, because we have curated a list of 5 panties types that are the solution to all of your wardrobe needs! Make sure you keep an eye out for the panty styles you don't own but definitely should.
Thongs for women – A Practical and versatile choice!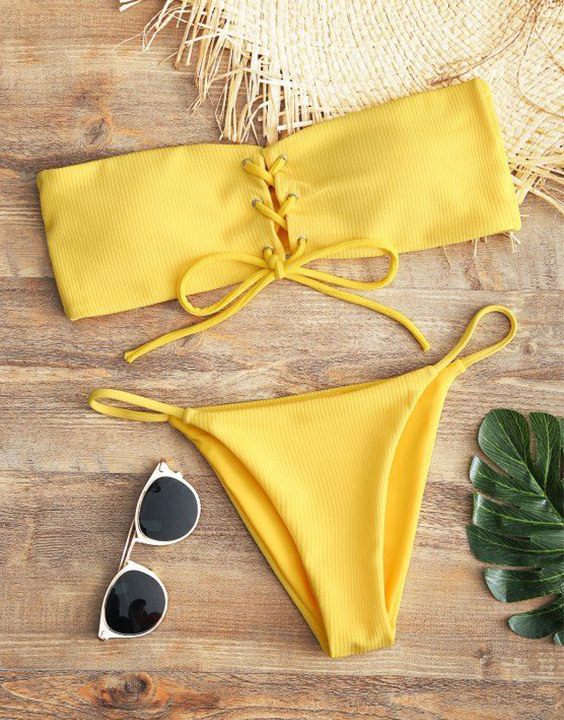 Thongs are one of the sexiest additions to types of underwear you own. They may not be the most comfortable but they cover up for that with the way they look. Thongs for women are
soon becoming a go-to choice of underwear. That doesn't surprise us at all. Whatever helps get rid of those annoying and unflattering panty lines is a winner!
Now, what is a thong?
Thong is a type of  underwear that is underrated as hell. Thongs for women are one of the most practical and appealing panties types, which give you another reason to get up and get one right away. It can be worn as a panty or as bikini bottoms. The idea of a thong is to hide panty lines under any kind of bottomwear. This is achieved by using really thin fabrics. It is covered at the front and the fabric at the back goes down between one's butt cheeks. There is a small triangle of fabric that lays flat on the small of the back. It forms a 'y' shape on the buttocks. Hopefully this answers every question that comes to your mind when you wonder what is thong!
Thongs types – There's one for everyone!
Let's look at some of our most preferred types of thongs. The first type we'll talk about is the Quick Release Thong that comes with clips at the sides so you can slip them off quickly with ease. Then comes Rio, which has its sides riding farther up the hips making it more revealing if worn by itself. Next in line is a Micro Thong that resembles g string panties but provides more coverage. Pick your favourites!
G string panties – Sensuality at its best!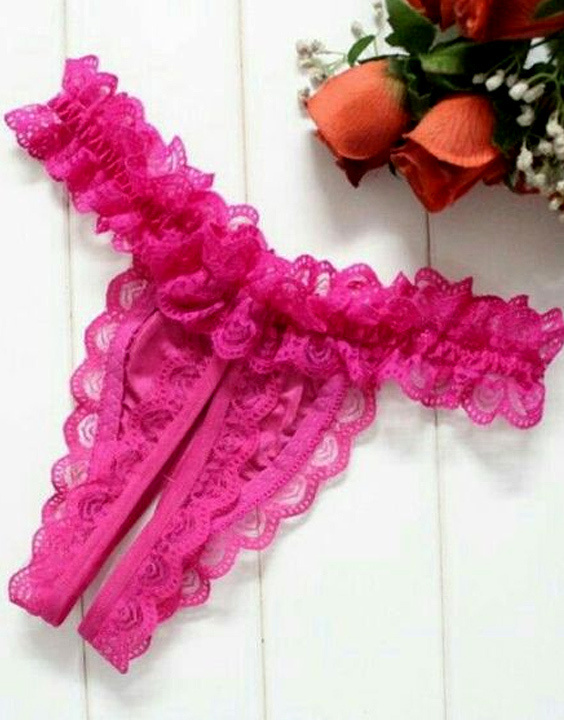 G string underwear resembles sensuality and confidence. They aren't the most acceptable panties types around the world since they are worn by strippers across various regions. They are really exposing but who's to say you can't dare to don one?
So, what are g string panties and where can they be worn?
Held just by a single string as the name suggests, g string underwear is not the most preferable but definitely as practical as a thong. Some may even mistake it for a thong, but further you'll explore the differences between thong vs g string. They have a string that has to be fastened at the side and they can cause discomfort to many if worn for more than a couple of hours. You can't wear them all day since the string digs into the gap between the buttocks.
Thong vs g string – Know the difference!
Among various panty types, thongs and g strings are the most attractive and the most common. If you're wondering what the difference between these two is, then allow us to help you out. A thong creates a 'Y' shape in the area at the back i.e. the buttocks, and a g string panty creates a 'T' shape. A thong does not have strings, but lace. G string underwear on the other hand, functions merely on a string running between the buttocks. The practicality of both remains the same.
Panty styles – find comfort underneath your clothes.
There are some important types of underwear for women that you should know about. There's French Cut, which is high waisted but has low cut sides. Control Briefs are panties that control just how much stomach you want to make visible. They go right above the navel to tuck your tummy in.
Butt Lifters help you gain the perfect shape by lifting up your butt cheeks to provide contour. Similarly, give your butt some extra padding by wearing Butt Boosters that are made to make you look really sexy while you sway your hips.
Boyshort panties – How to wear panties under dresses or skirts!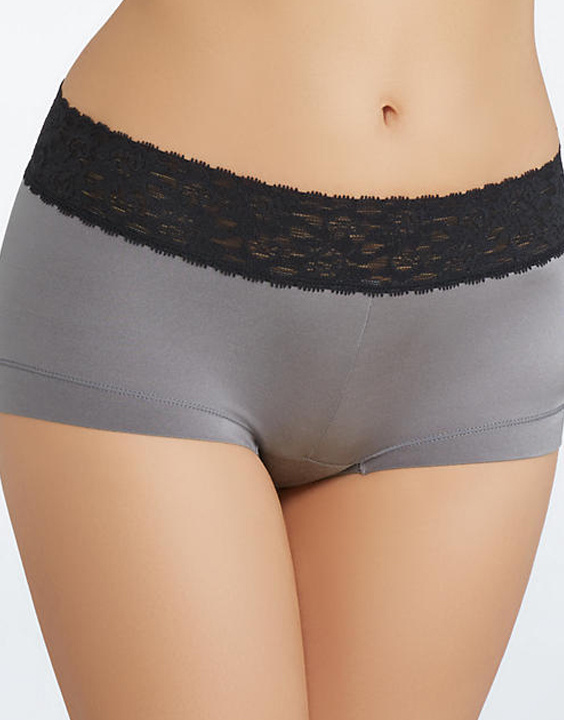 Boyshort panties or more commonly known as 'Boyshorts' are wearier wear for ladies that provide more coverage than any other panty types. They run way down the hips and cover the butt cheeks entirely. They are usually made from cotton or other comfortable fabric. They get their name from boys' boxer shorts and often look athletic and have a thick elastic waistband. Boyshort panties are made to wear under skirts or dresses. They can also be worn by themselves with a cute tee or a tank top.
Seamless panties – panties that fit in seamlessly.
If you don't wish to go through all the trouble of wearing thongs, then turn to these types of underwear made to achieve a sleek silhouette 'neath tight fitting garments. A special circular knitting technique is used to get rid of unwanted and undesirable seams. They feel like second skin, provided you buy good quality ones only since they stick to the skin. These panty styles offer much more coverage and comfort as opposed to different  thong types.
Classic briefs – A winner among womens panty styles!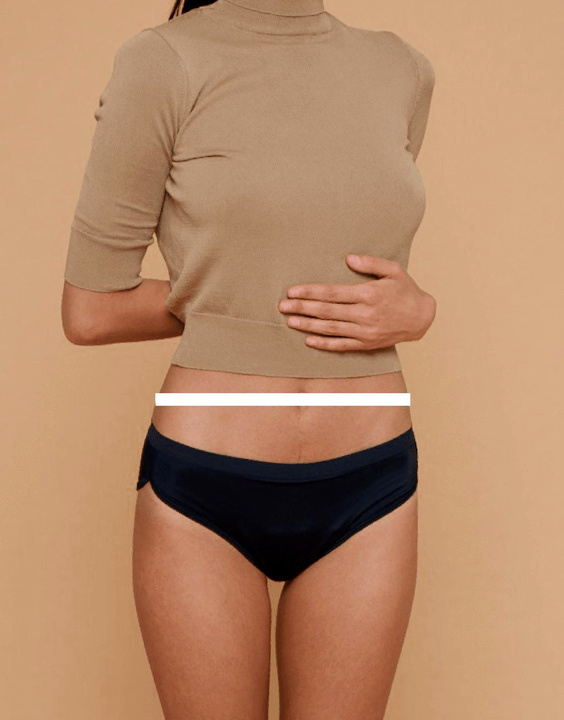 Classic briefs are the most commonly worn panty styles across the globe. They are also the most comfortable to wear for really long hours. They can be high waist or low waist and rest just a little below your hips, enough to cover all the essentials parts. If you often think which type of panty use in periods, then this is it.
Your underwear can do volumes for your ensemble and we've all experienced that at least once. So now that we've covered some of OUR favourite and most important panty styles, why don't you go get each of these for yourself? You'll never have to wonder how to wear panty to look great again. Head out with confidence and add that extra sway to your hips while all eyes are resting on you!
Image credits: The copyrights of the images used in this post belong to their respective owners. The credits where known are specified under the image - if you're the owner of an image and want it removed, please contact us.