A comprehensive guide on how to tie a scarf. Need some tips on how to tie a scarf on face or how to tie a scarf around your neck? We have all of it right here, right now. Learn more about different ways to tie a scarf and become a fashion expert.
Scarves are always every woman's favorite accessory. It doesn't shrink when you gain weight, or rather it is a one-size-fits-all kind of ensemble. They stick around no matter how you look or what you do. They keep you warm on the cold winter nights and make your appearance look polished when tied around your neck.
But the part where all of us woman get confused sometimes is when it comes to tying your scarf. Simply looping them around your neck everyday would seem boring, and the scarf may simply feel like a mismatched piece of your attire.
You need to have a bit of knowledge about wearing or tying scarves to look cute while wearing them. There are almost a hundred ways to tie a scarf around your neck. And this article would try to cover all the top most styles to help you with your scarves.
How To Tie Scarf On Face?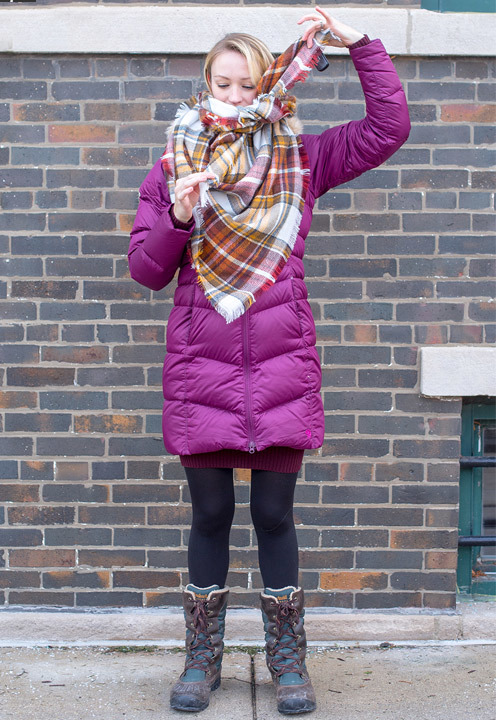 Scarves become our lifesaver during the summer season when you have to protect your face from the deadly rays of the sun. Tying a scarf around your face covering the nose and mouth would also keep dust and dirt away from you when travelling through polluted cities. However, it should be kept in mind that you don't tie the scarf tightly around your face so that your breathing won't be restricted. Let's see how to tie a scarf on face.
How To Tie A Scarf To Cover Your Face: Step By Step
Know how to tie a scarf around your face from these steps-
Here's a little on how to cover face with dupatta step by step.Take a dupatta or scarf, and place over your head. While positioning the dupatta on your head, make sure that the two ends of the dupatta aren't of equal length. The right end should be way longer than the left end, or the left end should just reach your chin.
Among ways to tie a scarf, this one looks so promising! Place the left end under your chin with your left hand, and use your right hand to wrap the right side around the entire frame of your face. The number of times you should wrap the dupatta around your face depends on the length of the scarf. But make sure that you leave a decent length of the right side hanging loose.
Now, remove your left hand from the left corner of the dupatta that is placed under your chin and takes the loosely hanging right side with both your hands. Fold it in half so that you again get two points. It would also be interesting to know how to tie a square scarf.
When you're learning how to wear a long scarf, this style tip would be useful. Pull both these ends towards the back of your head and tie them using a double knot. Make sure that the knot is tight enough to keep the head and face wrap intact.
How To Tie A Scarf Around Your Neck?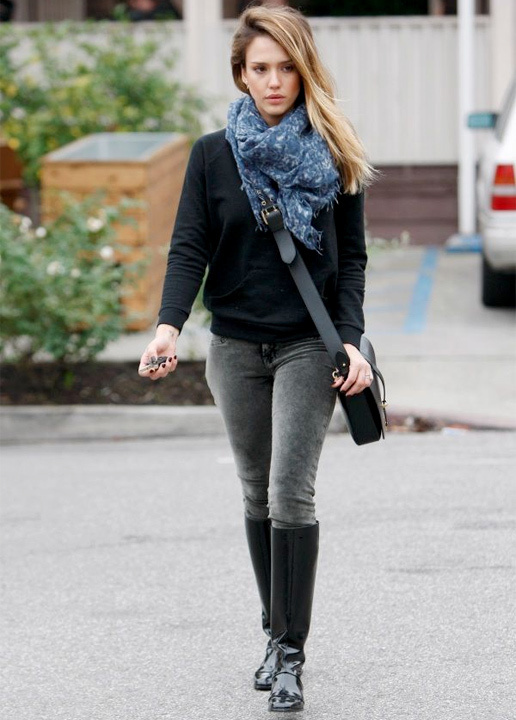 Now, how to tie scarf around your neck? Should you simply tie a knot using a small scarf or do something more stylish? Well, don't fret thinking about how to tie a scarf around your neck anymore because we have got you covered.
How To Tie A Muffler?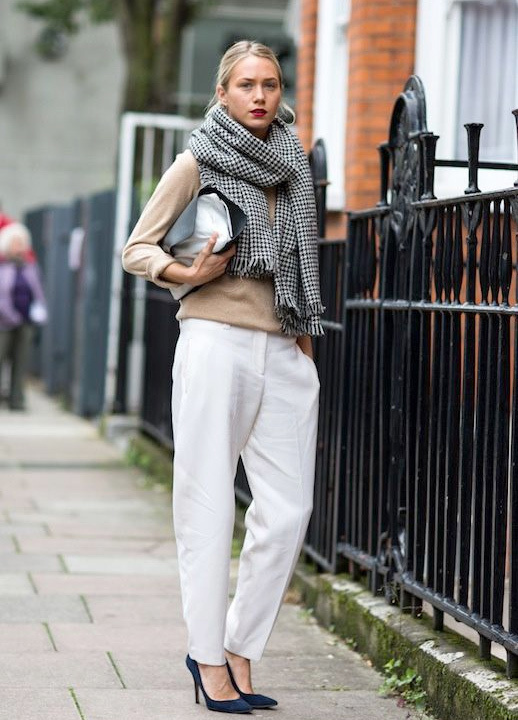 Winter season is obviously the time when you dig out the coziest and the thickest scarves from your closet. But how do you tie them around your neck? Do you simple wrap it around in a number of loops or do you just let them dangle?
Well, mufflers are a great way to survive from frostbites and hypothermia. So, It's good to know how to tie a muffler. Grab your coziest scarf and fold them into a triangle. Bring them to the center of your neck, so that the broad part of the triangle forms a 'V' kind of shape at your chest. Cross them over at your nape and bring them forward. Some people prefer tying a knot at the nape but it completely depends on your comfort. After bringing the loose end forward, tuck them under the front part that covers your chest.
The muffler style goes with every outfit during winter. No matter what you are wearing, the muffler style will surely keep you comfortable and warm. This is an essential part of how to tie a scarf.
How To Tie A Stole?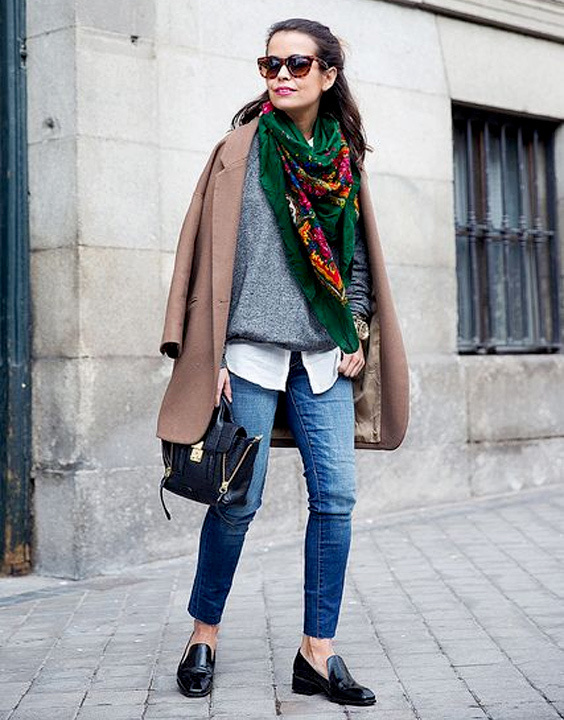 How to tie a scarf, especially when it is long? If you're wondering about how to tie a stole, here's where you need to do!
Long scarves or stoles are often chosen by designer and fashionista who would want to bring in a contemporary style than the traditional ones. Knowing how to tie a long scarf will take you a long way! Considering the length of the stoles, you get to try different ways to tie a scarf, no matter how much twist and turns that it would require.
This classic style of wrapping and letting your stole dangle will never go out of style. The simple dangling stole is given an extra addition by wrapping it once around your neck. The scarf is brought to the center of your neck, and both the sides are crossed at the nape. Then the sides are brought forward and are allowed to dangle in front.
Wow! The different ways to tie a scarf can be super-creative! Okay, now tying your scarf to get this style may take some hard work. Fold the scarf in half so that you get a looped and a free side. Wrap it around your neck and bring both the ends forward. Adjust the scarf so that the looped end stays shorter than the free end. Now, pull the free end in through the loop and adjust it to your liking. Maybe tie a knot or let it free.
This style covers most of the chest and is a better option when in search for ways to tie a scarf with your open jackets, tops, or dresses.
To try this style, get the longest scarf in your closet, maybe a silky one. As done in the dangling scarf style, bring the scarf to the center of your neck and cross them at your nape. Bring them forward and tie them into a soft knot. Now swivel the knot to one side and push one of the loose ends to the back and the other to the front. The longer the scarf, the better this style looks.
Touching upon how to tie a short scarf, these are steps you could take note of. Take your scarf and fold it into a triangle. This is somewhat similar to the steps of how to tie a square scarf. Place one corner on your shoulder, and start twisting the other end. Take this end around your neck twice and finally bring it to the front. Tuck the excess dangling end into the front part of the scarf, and make some adjustments so that the front gets a little bit more of volume.
Yes. So that was all the different ways to tie a scarf. Hope you have found the answers to your question – how to tie scarf?
Now, grab your scarves and tie them into a beautiful style whenever you go out. We are sure you would stand out from the crowd.
Image credits: The copyrights of the images used in this post belong to their respective owners. The credits where known are specified under the image - if you're the owner of an image and want it removed, please contact us.