When one thinks of lingerie they often think about something steamy and sensual. However, lingerie isn't just limited to that!
There's a multitude of innerwear that exists, sexy lingerie being one of the subtypes.
Grab a cup of coffee as you browse through THE encyclopedia of types of lingerie every woman should own in her wardrobe!
Types of Lingerie
1) Daily uplifts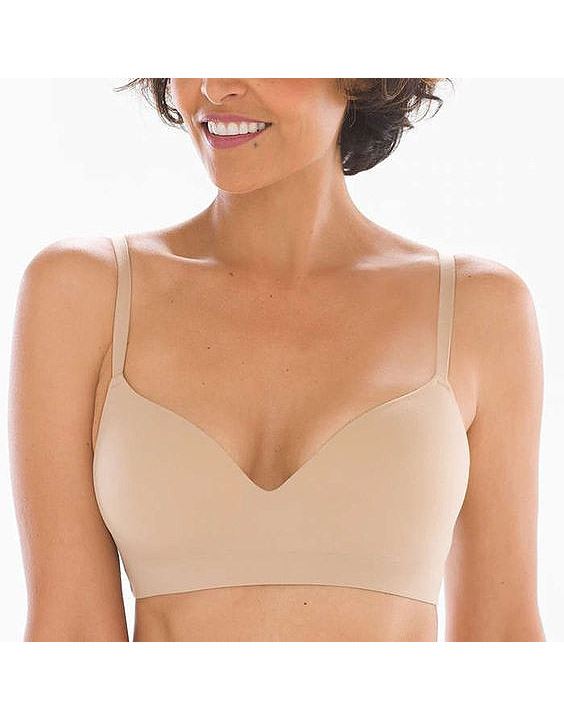 Daily wear bras are available in a variety of options ranging from non-padded to padded, wired, non-wired, heavy to lightly padded, cotton to lace. Everyday bras come in a multitude of options to suit your requirements.
The most popular type that every girl has at least one of would be the t-shirt bra. Although they're called t-shirts bras, thereby narrowing them down to be worn just under t-shirts, that's not the reality.
Practically these bras can be worn pretty much under anything. They come with a good grip and are comfortable enough to not let you feel the weight of them, thus making them the most popular one out of all the types of lingerie that actually exist.
2) Bridal lingerie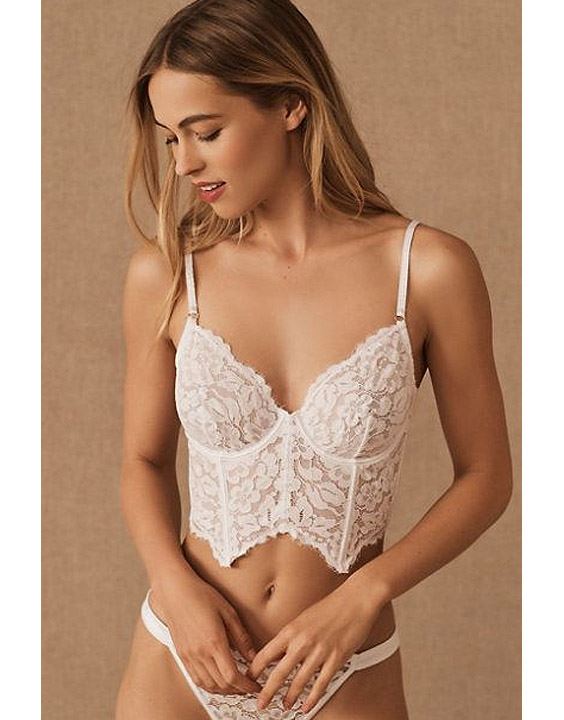 There might be various types of lingerie up for grabs but this one holds a special place in every girl's heart. After all, although hidden underneath, bridal lingerie plays a big role on D day!
Weddings are grand, so is wedding shopping.
Right from the right outfits to the right shoes, jewelry, nighties to lingerie, every little detail matters.
Lingerie is something that's hidden inside our clothes, but the right kind of fit can make or break an outfit. Bridal lingerie should be chosen with utmost attention as it can make your wedding dress look droopy or well lifted.
Lingerie in solid shades of nude and white makes a lot of sense. If your wedding outfit is dark then you can easily go for more sensual options with the whole shebang of lace and whatnot.
However, depending on the kind of fabric and color, it's safest to opt for fancy nudes or whites especially if your outfit falls in the lighter spectrum of hues!
3) Something for your honey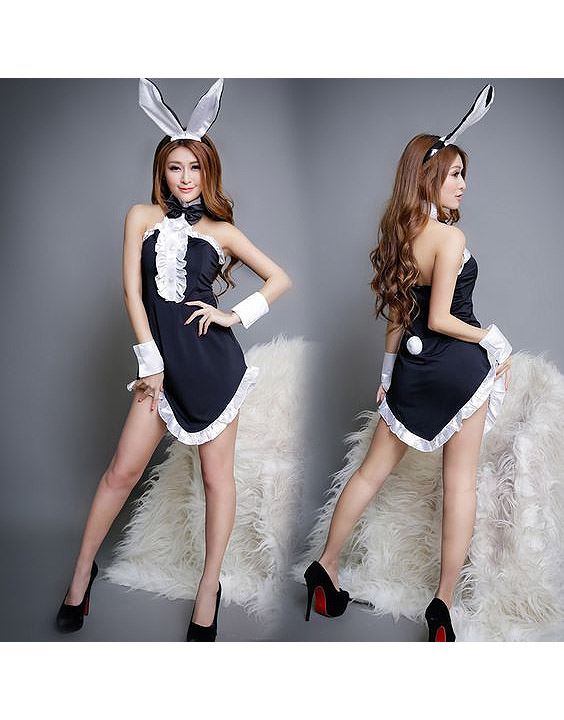 Weddings are fine, but what matters most is what comes after the biggest day of your life. Every woman needs something that she can feel the most confident in before she can even go on to impress her honey, isn't it? That's when this category of lingerie comes into the scenario.
Have you ever looked at a VS model and been inspired to look like them? Too far-fetched?
Their bodies might be unrealistic but their lingerie is to die for. What's best you know? The fact that there are different types of lingerie available in local brands too for your special night.
Ranging from teddies to roleplay costumes, sensual laces and stockings to cut-out ones, you can rock whatever you want as long as you own it with confidence.
Too shy to experiment? Wish to take things slow? The classic chemise is utterly feminine and classy both at the same time. The market is flooded with chemise sets that come with cover-ups along with lacy underwear and bra. Sheer to solid ones, pick one as you feel the most comfortable in. We all know, confidence comes with comfort.
A lot of inexpensive options are available in the market too. Browse away and pick pieces, offline and on online stores, both are a good bet. Just ensure to know your right size.
4) Camis and Corsets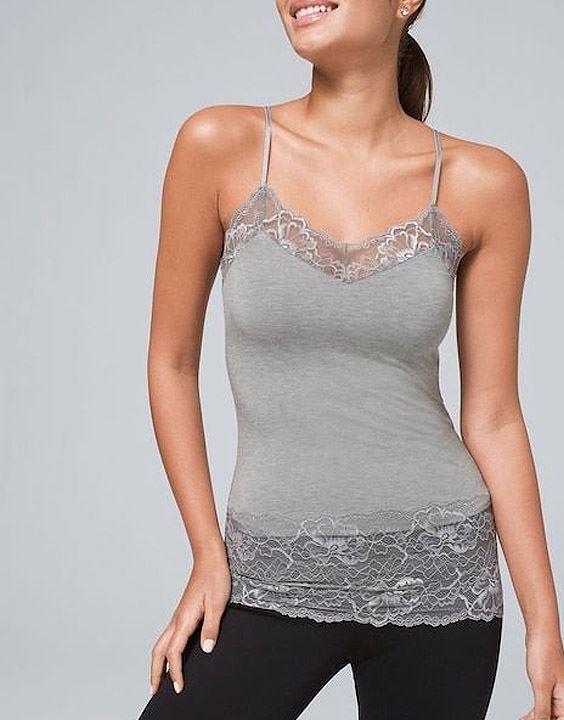 Who'd know the importance of the right kind of camis and corsets if not a woman!
The struggle is real indeed. Undergarments are so underrated. It should be a rule of the thumb to have at least 1 cami in white, black, and nude to fit every occasion.
Thin strap camisoles with adjustable straps are the wisest options to have in your closet. We know how transparent clothes have become these days. To have camis available at the right time can help you save a lot of effort in deciding what to wear.
Cotton Spandex material seems like the best option when it comes to camis. They don't just fit like a glove but are also breathable and comfortable in general.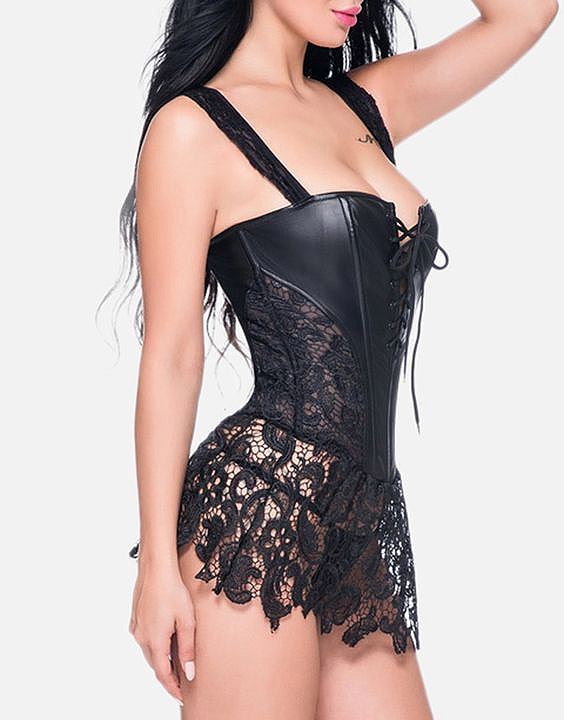 Corsets are another piece of undergarment that holds a special spot in every girl's closet. Bodycon dresses and corsets are actually a match made in heaven. They're pretty much incomplete without each other.
Spanx is the best one to give a tight hold to the stomach and your thighs, thus evening out everything for a seamless look. Available in a sea of options ranging from seamless ones to non-seamless items, tight to moderate hold. You can choose one that ticks your checklist of requirements.
5) Bikini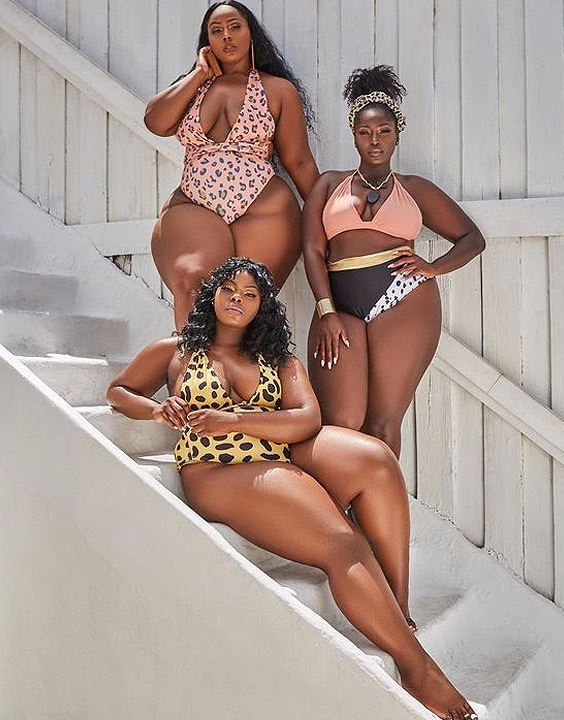 Yep, that's one of the many types of lingerie that potentially exist. This two-piece item is one of the most sought-after articles of clothing when it comes to beach and resort wear.
Irrespective of the kind of body you have, without conforming to social standards set by the super biased beauty industry, anyone and everyone should totally go ahead and get their hands on a bikini.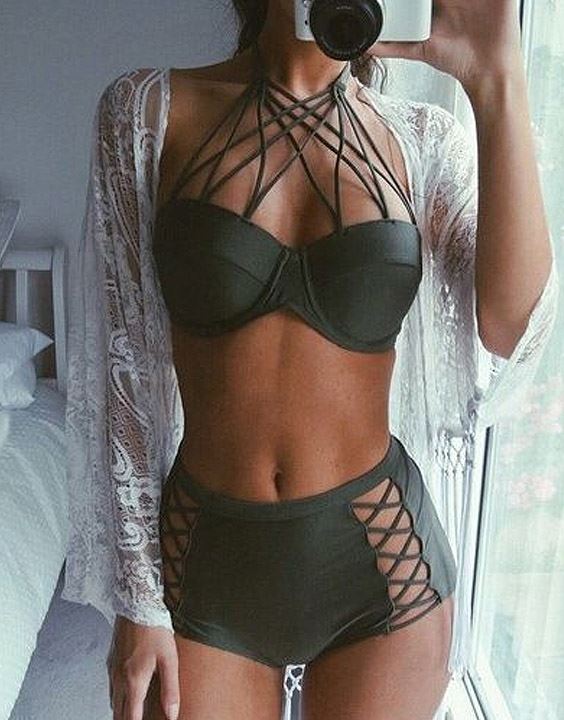 Available in many cuts, colors, patterns, fabrics, prints and designs, there's something for everyone out there be it bras or types of panties. Check out the images given below to get some idea about the various types of bikini designs and patterns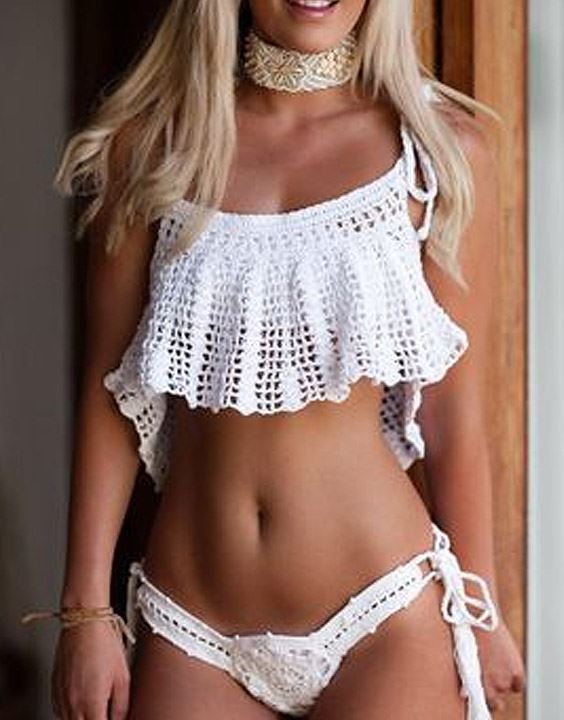 6) Stickies and Pasties!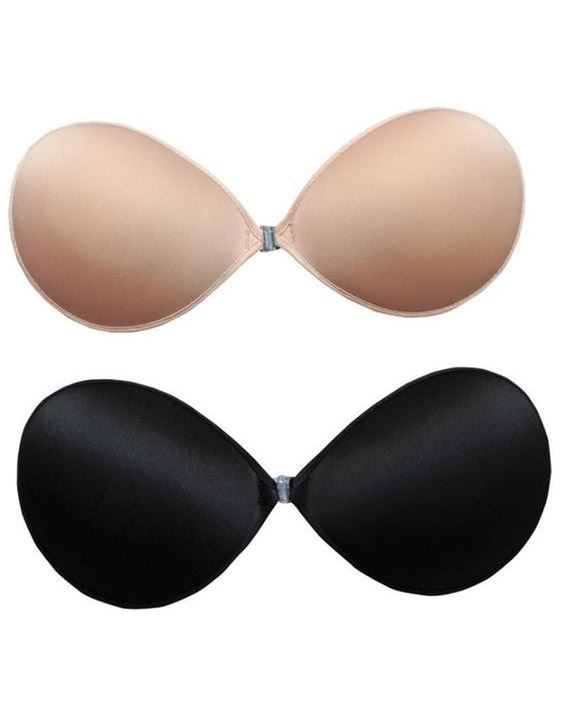 This is one of the many types of lingerie that comes in handy when you think of wearing a low-cut blouse/dress. Plunge bras too serve the purpose. However, if you're looking for something more lightweight and something that won't comprise as much cloth then nipple pasties or stick-on full cup bras would serve your needs the best.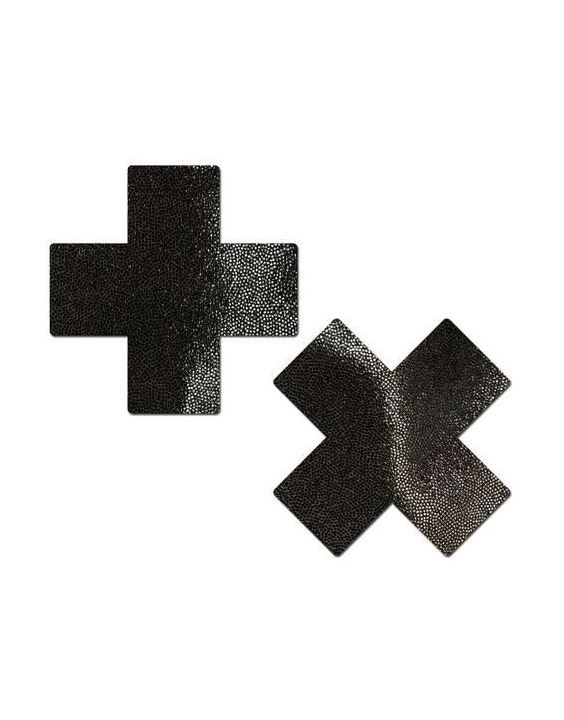 These items have become very popular off late. Dresses are made in a variety of necklines, shoulder cuts and back designs. Pasties and stick ons are the safest options when it comes to plunging necklines, halter tops, backless and strapless dresses.
7) Sporty chic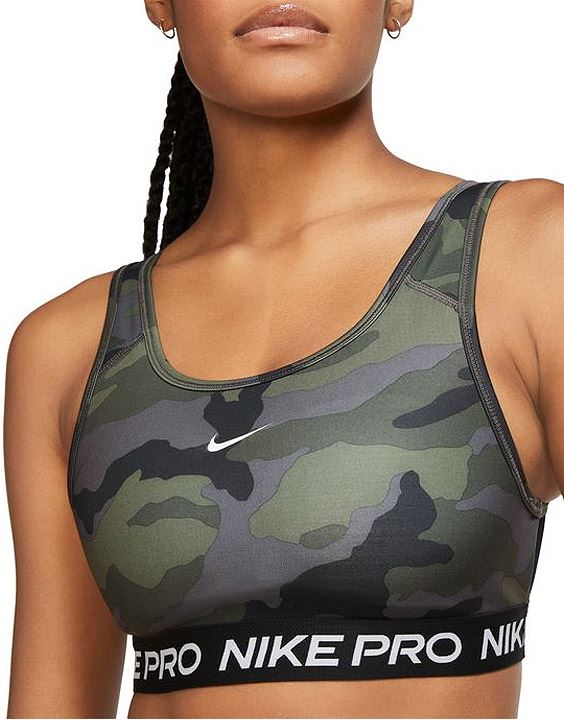 Gym, workouts, CrossFit, Pilates, yoga, how many times do we hear these names being dropped into conversations. With our population becoming more and more conscious about their health and lifestyle, it's only fair for undergarments to exist that fulfill their workout needs. That's when the sports bras come into the pictures.
This is one of the types of lingerie that's super high on functionality. The grip given by a sports bra is unmatched. It's imperative to wear a sports bra when you engage in running, walking, yoga, or any sort of exercise for that matter.
They play a very important role in maintaining the shape of the breasts and reduce movement as well this saving the sensitive breast ligaments from wear and tear. So make sure you have at least one in your wardrobe when you decide to hit the gym.
No matter what your preference is when it comes to lingerie, traditional or modern. There's no denying that good lingerie provides not just comfort but also great power.
When everything holds together and is in place, there's no worrying about mistakenly flashing people around you or an embarrassing wardrobe malfunction.
Now that you have this guide to find the best lingerie suited for your mood, pick your favorite and don't forget to get yourself one in your size… always remember, size is queen when shopping for lingerie. And the ill fit is bad news and a cause of spillage.
Just a quick tip – while measuring yourself always place the measuring tape at the highest points of your curves. Follow this guide given below (this is tried and tested by yours truly)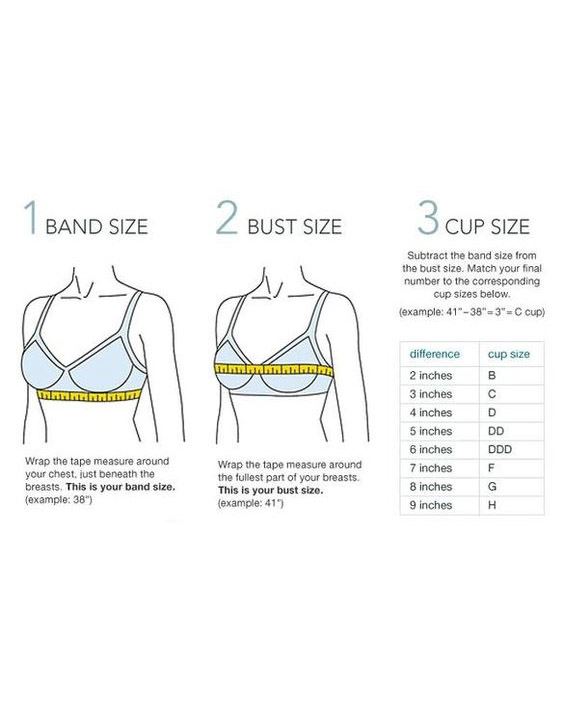 Hope you enjoyed reading the complete guide on all types of lingerie and took something of value from this. For more such reads, stay tuned… more's coming!
Until next time! Happy lingering 🙂
Image credits: The copyrights of the images used in this post belong to their respective owners. The credits where known are specified under the image - if you're the owner of an image and want it removed, please contact us.