This list of various types of lehenga and some tips that'll be handy for dressy occasions will help you get over all your lehenga fears. You cannot go wrong once you read this!
Every Indian girl loves her lehenga. Therefore, knowing how to wear lehenga will come in handy. In fact, we could just spend the whole day looking at them. Lehengas are equally traditional, stylish, pretty and hassle free.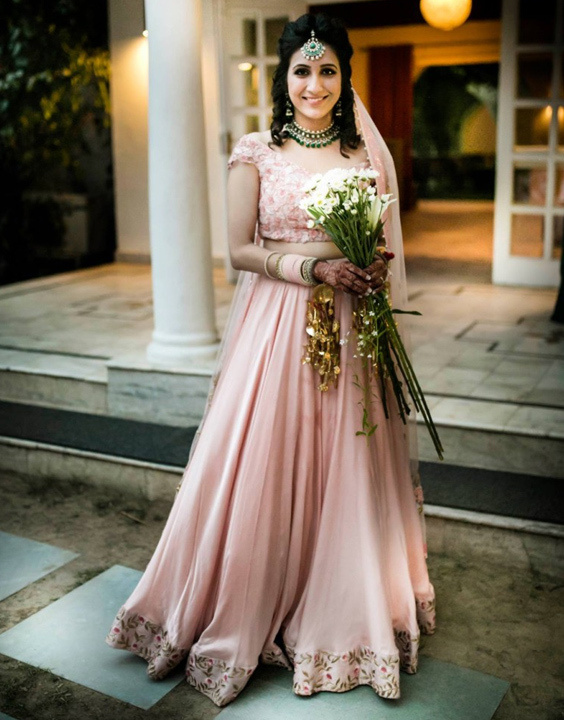 Once a traditional bridal wear, over the years the lehenga has gone through many hands and transformed into an attire that's loved by everyone, and meets all tastes both traditional & modern.
It's your wedding?  Lehenga's the answer. It's your chacha ke wife ki sister di shaadi, lehenga's the answer! Wanna go for a fusion look? Lehenga's the answer again!
"Lehenga is a piece of versatility!"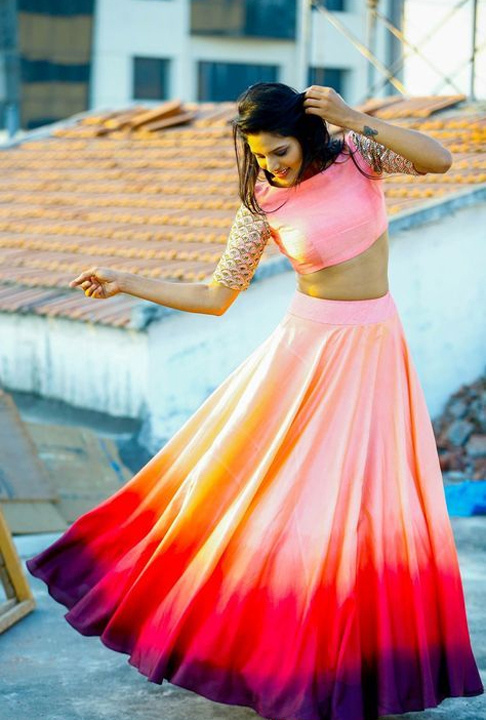 Here are the top 6 types of lehenga that are perfect for weddings. Learn how to wear lehenga in different styles.
Different Types of Lehenga- Look Like A Fashion Goddess!
1.  Look Your Best In A line Lehenga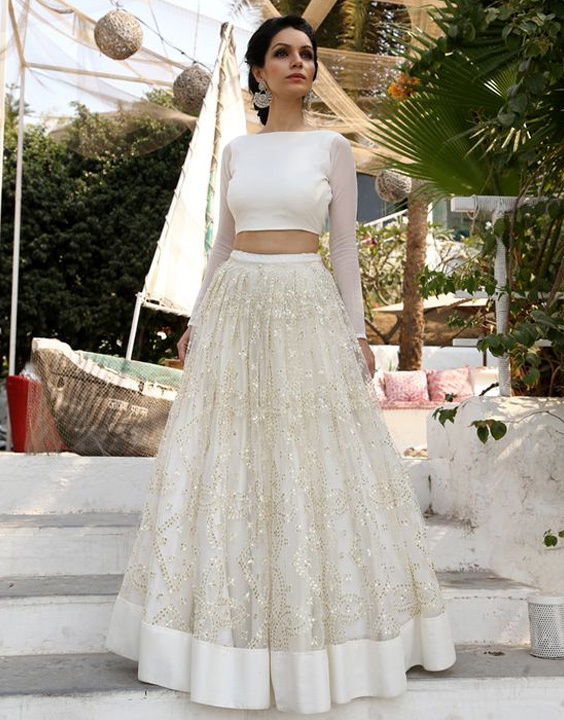 This lehenga got its name from the flares that resemble the alphabet 'A'. This lehenga is the best fit for women who have an hourglass or pear-shaped body. The smart cut emphasizes the upper half of your body and thus helps balance out the look.
A line lehenga made out of silk, chiffon, georgette, brocade, or jacquard works the best.
To elevate your style, pull your hair into an updo, and put on a pair of jhumkas.
2.  Flared Lehenga – The All-Time Favourite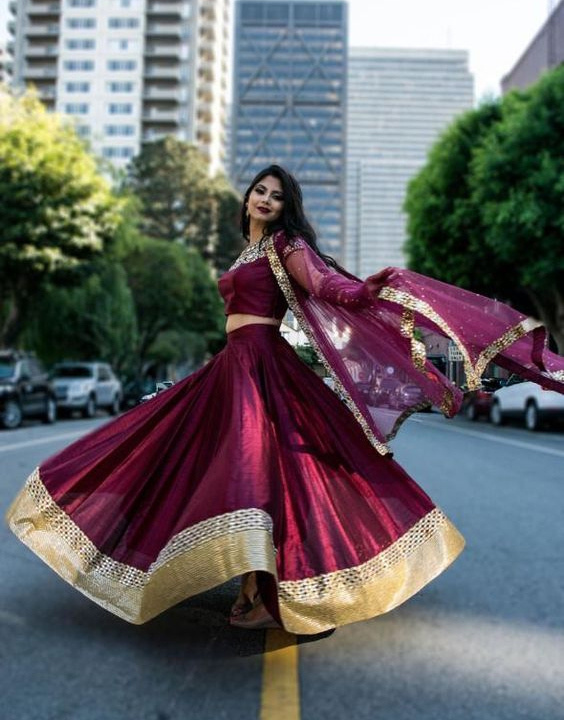 No one can resist the complete circle that this lehenga forms at the hem when you twirl, and that is the exact reason why we love flared lehenga the most. The wide flare is even more beautiful if it's a brocade, crepe, georgette or silk lehenga.
If the skirt showcases intricate thread or beadwork, go for a crop style choli with minimal embroidery. It suits women with an hourglass, apple, and pear body shape the best. Rock it during a sangeet or Mehendi ceremony, as it will make your twirl worth watching.
3.  Panelled Lehenga To Enhance Your Curves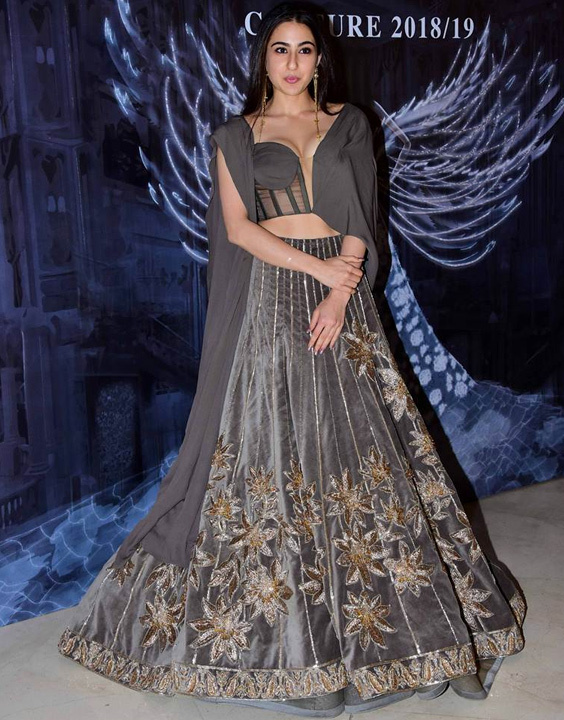 This lehenga is also known as kalidar lehenga as it features a number of panels on the skirt. Being panelled, it is again a great option for females with an hourglass, athletic or petite body shape.
We suggest that you opt for a panelled lehenga made of georgette or new silk to enhance your curves. Style it with some bangles, and some heavy bridal jewellery for maximum impact.
4.  Bring In A Contemporary Look With Trail Lehenga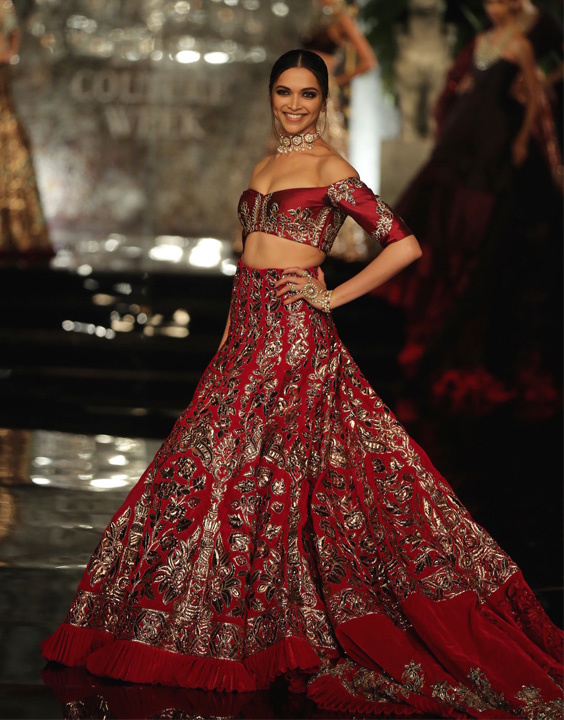 This lehenga was inspired by the western wedding gowns. Within a few years of its introduction, the trail lehenga became a hot sensation. With a piece of extra fabric trailing behind your back, it not only makes you feel like a princess but also adds an elevated look to your style.
Try draping your dupatta on one side, and pull your hair into an updo. Minimal accessories would do the magic.
5.  The Double Flare Lehenga for Double Drama!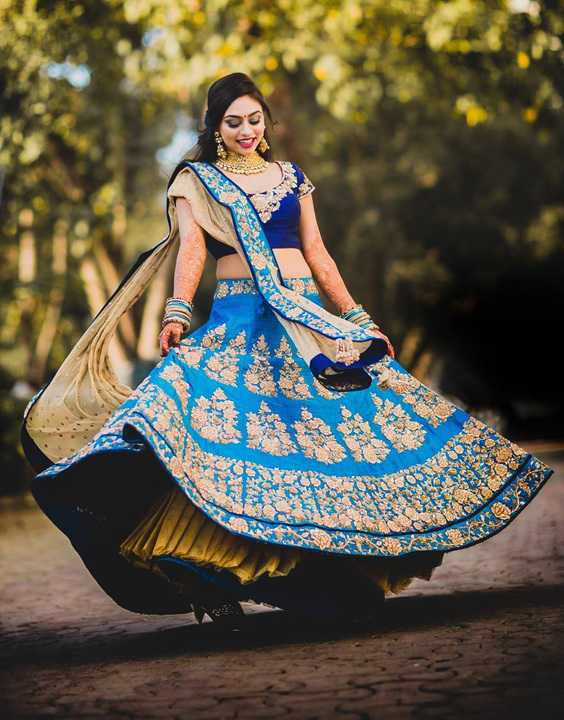 This one has a layer of extra fabric and brings in volume to your skirt. Like flared lehenga, this type of lehenga also works well on women with a voluptuous body type.
If you are opting for a double flare lehenga, stay away from the ones with too much embroidery and bead work. Additionally, if you have a tiny waist, it's better to stay away from this lehenga as it can make you look clumsy.
6.   Mermaid Fishtail For The Athletic Ladies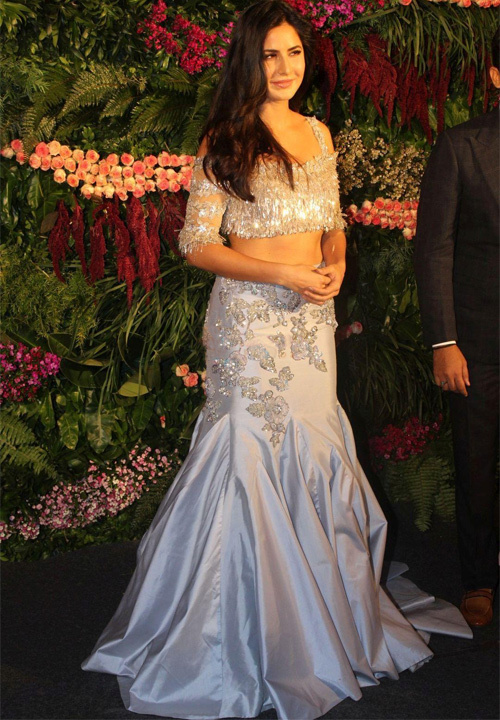 Once you see this lehenga you would easily understand why it is called what it is. This lehenga is generally fitted from waist till knees after which it flares out. Women with athletic or hourglass figures should try this one. To get the best results, it is advised that you wear a body shaper underneath.
How To Wear Lehenga In Different Styles- Every style is a statement!
Drape your way to splendour with a fancy dupatta. This non-surgical way of changing your look can be sometimes hard to master but when you put in enough hard work, draping dupatta becomes a sinecure.
1.   Jacket Lehenga – The New Sensation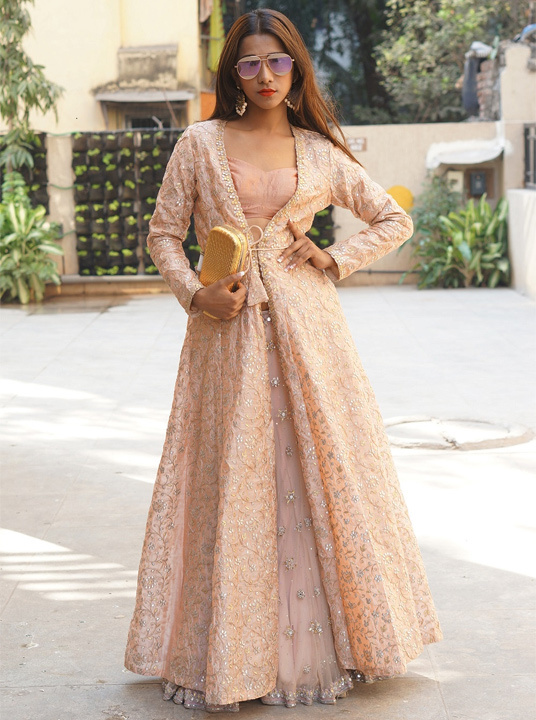 Whether you are getting dressed up for a wedding, or a festival, nothing makes a better outfit than the jacket lehenga. This lehenga features a long flattering skirt and an open jacket made out of silk, chiffon or net.
Jacket lehengas don't look complete unless styled with jhumkas, bangles, and matching juttis. This lehenga comes together with both long and short jackets. The jackets are suitable for all body types, and help create a long and slender silhouette.
2.  The Classy Way Of Wearing Lehenga With Shirt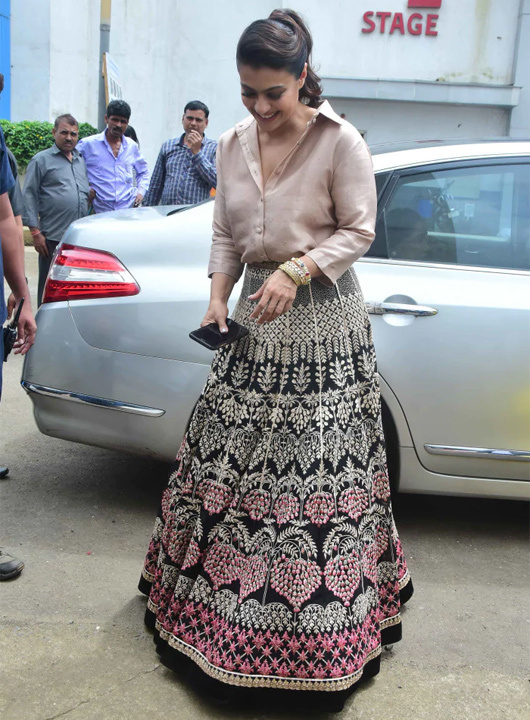 Women mostly stay away from lehenga due to the cumbersome effort that it takes to walk around in a heavy embroidered dupatta, and a fitted choli. You could ditch the dupatta and choli and slip into a shirt.
If you don't want to push the old lehenga style away, then tuck your shirt in a lehenga and you are all set. Minimal accessories work best with this. Additionally, you can do a lot of experiment on this fusion style, including putting on a waistband, colour blocking, and layering.
3.  Crop Top And Lehenga Skirt – The Indo-Western Combination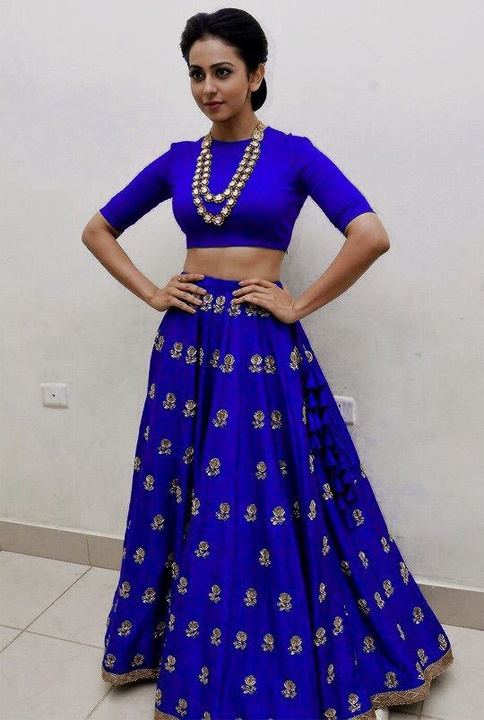 Crop tops are a wardrobe essential. You could pair them up with almost anything including jeans, palazzo, designer saree and lehenga. You heard that right, we are talking about pairing a crop top lehenga with dupatta.
A perfect mix of modern and traditional wear, this combination is trending hot now. You could even try a double dupatta style, or an Indian lehenga style saree using this combination.
This blog is just the tip of the iceberg, and there is a lot more that you could do to style your lehenga based on the occasion, and taste. Don't be shy to experiment and create your own looks. Happy Styling!
Image credits: The copyrights of the images used in this post belong to their respective owners. The credits where known are specified under the image - if you're the owner of an image and want it removed, please contact us.