We all dream of being successful. We envision ourselves as world-renowned experts in our own fields. But there seems to be one problem… Often we lack the motivation to get up from our comfortable beds and go through the grind. If you are like us and need some nudge towards the next step, we got you! We have curated a list of motivational Bollywood movies that will inspire you plenty and push you to take the first step. Bollywood is always blamed for making borderline cringy masala movies. But hey, we do need to credit them for making some truly inspirational movies in Hindi! Trust us, you will find some motivation even as you scroll down and take a look at the list.
Must-Watch Motivational Bollywood Movies
1) Swades, 2004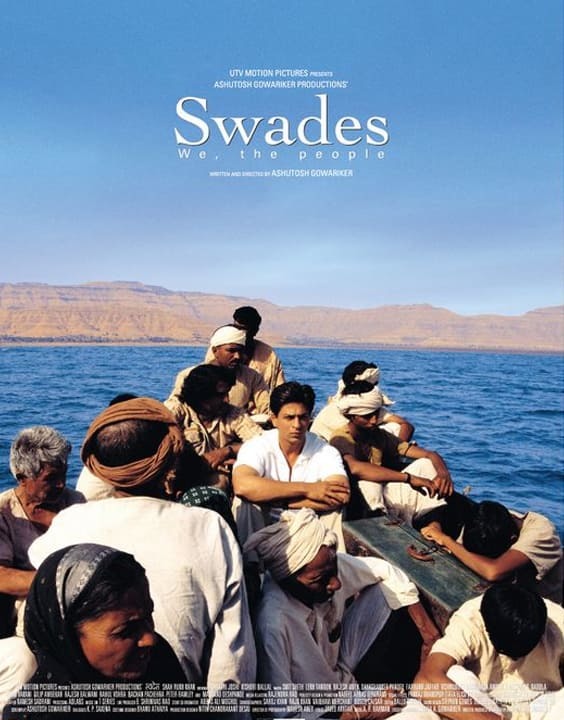 Watch it on: Netflix
Cast: Shah Rukh Khan, Gayatri Joshi & Kishori Ballal
Swades is a hard-hitting yet moving motivational Bollywood movies. Director Ashutosh Gowariker has effortlessly touched upon topics such as casteism and social irregularities through his story. Our token NRI Shahrukh Khan essays the role of a scientist employed by NASA, who returns to India in search of his nanny. On reaching the village he is flabbergasted by the situation and slowly takes matters into his own hands. He also manages to solve their dilemma of electricity. Swades is one of the best motivational movies of Bollywood. It inspires you and makes you feel a bit proud about your country at the same time. 
2) Bhaag Milkha Bhaag, 2013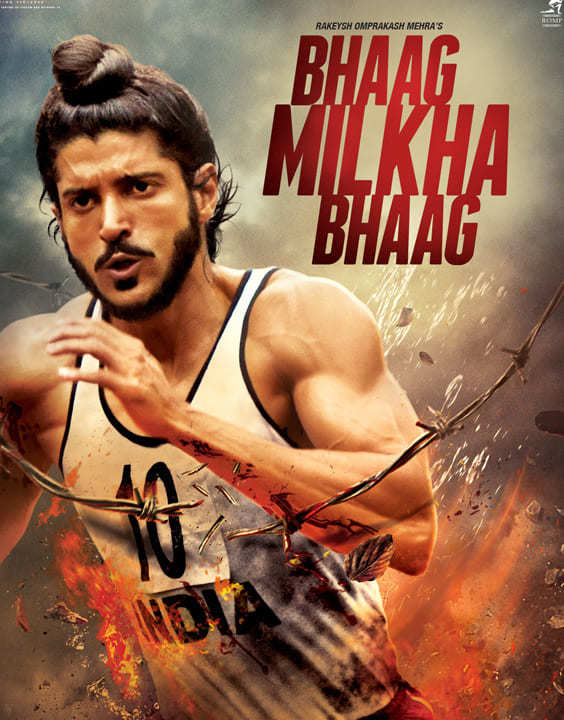 Watch it on: Disney Hotstar
Cast: Farhan Akhtar, Sonam Kapoor & Divya Dutta
Bhaag Milkha Bhaag is based on the true story of Milkha Singh, also known as the 'Flying Sikh' of India. Milkha belonged to a small village and was once considered becoming a dacoit. On his brother's insistence, he joined the Indian Army. The army recognised Milkha as a promising athlete and pushed him further to represent India in the Olympics. Subsequently, he went on to win many accolades for the country. Farhan Akhtar's acting prowess is commendable but the way Rakeysh Omprakash Mehra has unfolded Milkha Singh's story is powerful. Not to forget, the pumping soundtrack! Do we need to give you more reasons to watch this motivational Bollywood movie? 
3) Jo Jeeta Wohi Sikander, 1992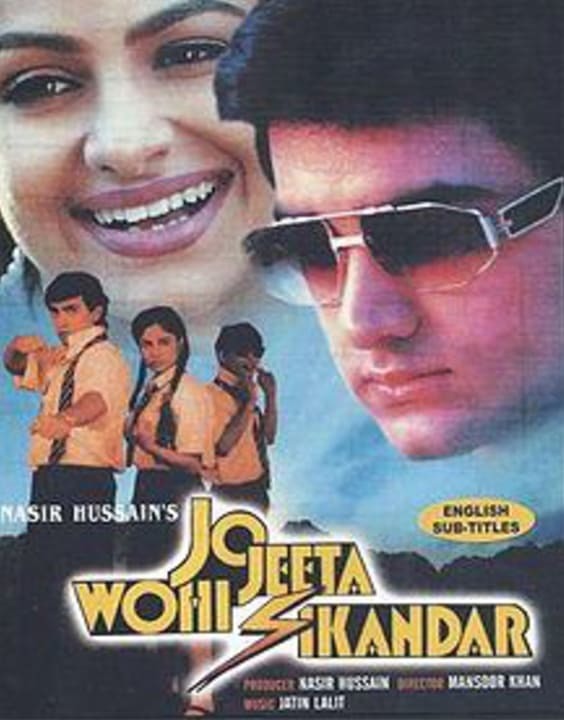 Watch it on: YouTube
Cast: Aamir Khan, Ayesha Jhulka, Mamik Singh & Deepak Tijori 
Jo Jeeta Wohi Sikandar is not only famous for its' Pehla Nasha but also for its inspiring content. Carefree and undisciplined Sanjay often dreams of wooing rich girls from elite colleges. His elder brother Ratan is a total contrast and competes in the inter-college sports fest each year. Due to an unfortunate mishap, Sanjay has to take Ratan's place. Sanjay goes through a major change overnight and proves his worth to his brother's rivals. When your parents shout at you for being lazy and good for nothing, just watch this motivational Bollywood movie with them. They'll melt in a couple of hours!
4) Mission Mangal, 2019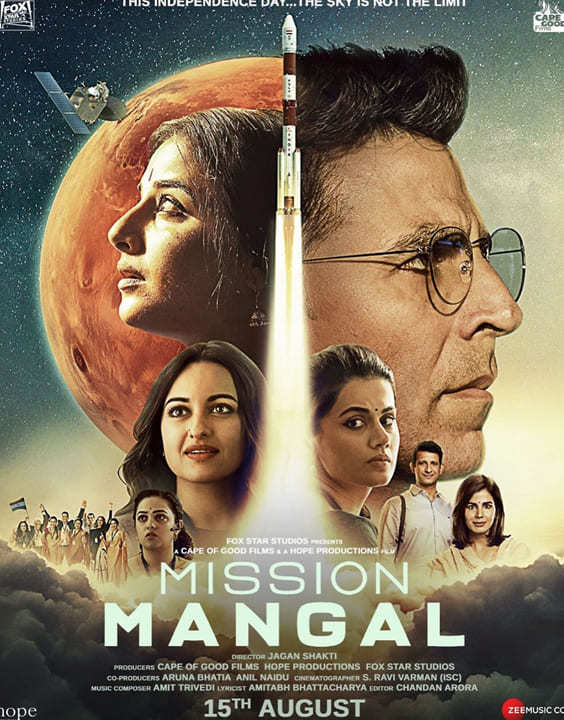 Watch it on: Disney Hotstar
Cast: Akshay Kumar, Vidya Balan, Tapsee Pannu, Kirti Kulhari, Sonakshi Sinha & Sharman Joshi
One of the best movies of 2019, Mission Mangal is an ode to the scientists of ISRO who successfully launched India's first interplanetary expedition Mars Orbiter Mission (MoM). With a team of junior scientists and engineers, team leader Tara Shinde and Rakesh Dhawan do the impossible and make MoM an astounding success. 
5) Taare Zameen Par, 2007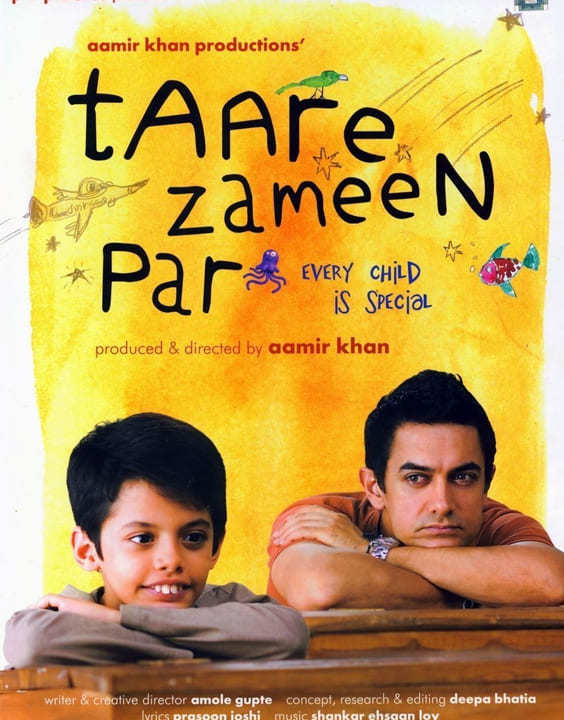 Watch it on: Netflix
Cast: Aamir Khan, Tisca Chopra, Darsheel Safary & Vipin Sharma 
Taare Zameen Par is a beautiful story about Ishaan, an 8-year-old boy who is belittled and overlooked due to his inability to study. Ishaan is forced to join a hostel and dislikes it immensely. He withdraws in a shell and refuses to speak to anyone. He even stops painting, his favorite thing to do. Ishaan's new art teacher notices his discomfort and takes him under his wings. The little boy flourishes and soon starts acting like himself. With a little attention and little magic event, the impossible seems doable!
Keep the tissues ready for this adorably motivational Bollywood movie!
6) Guru, 2007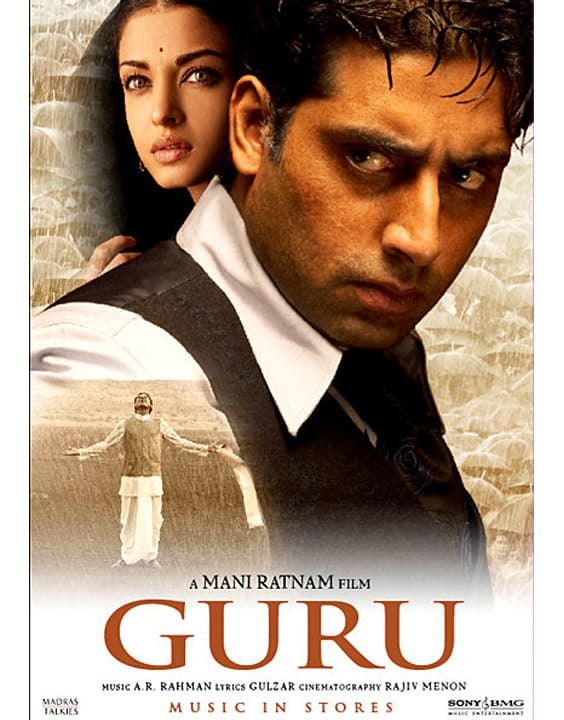 Watch it on: Netflix
Cast: Abhishek Bachchan, Aishwarya Rai, Mithun Chakraborty, R Madhavan 
Is it only us or do you dream of becoming the next Ambani too? Well, if you are wondering how the industrial tycoon Dhirubhai Ambani did it, you should watch Guru. This motivational Bollywood movie explores almost every aspect of the famous businessman's life- from a modest background to the aspirational climb. Guru proves that it doesn't matter whether you hail from a small village or a big city. All you need is some courage with a pinch of ambition to achieve your dreams. 
7) 3 Idiots, 2009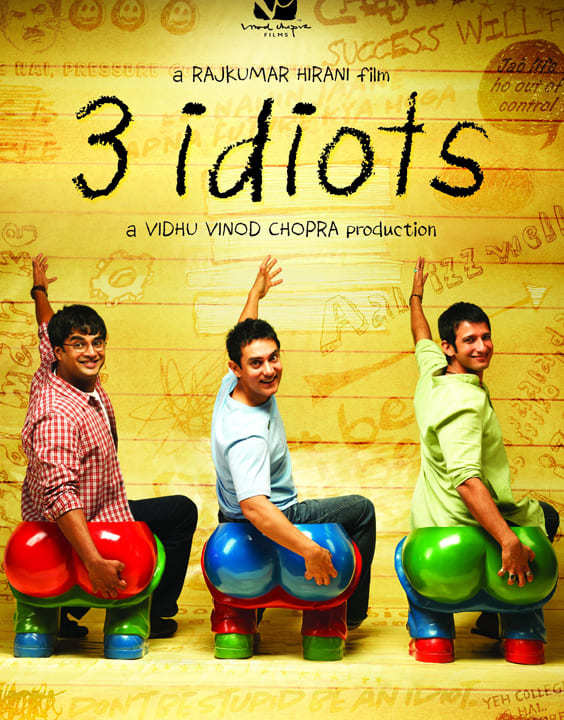 Watch it on: Amazon Prime, Netflix
Cast: Aamir Khan, Sharman Joshi, R Madhavan, Kareena Kapoor & Boman Irani
3 Idiots is not only a comedy movie but a best motivational bollywood movies. The movie revolves around the lives of engineering students Rancho, Raju and Farhan who study at a premier institute in Delhi. The movie showcases the enormous pressure students take upon themselves to prove their worth and how important it is to study for the love of it and not for the love of marks. Light hearted and emotional, this movie will take you on a trip down memory lane while motivating you and making you laugh at the same time. 
8) Chak De! India, 2007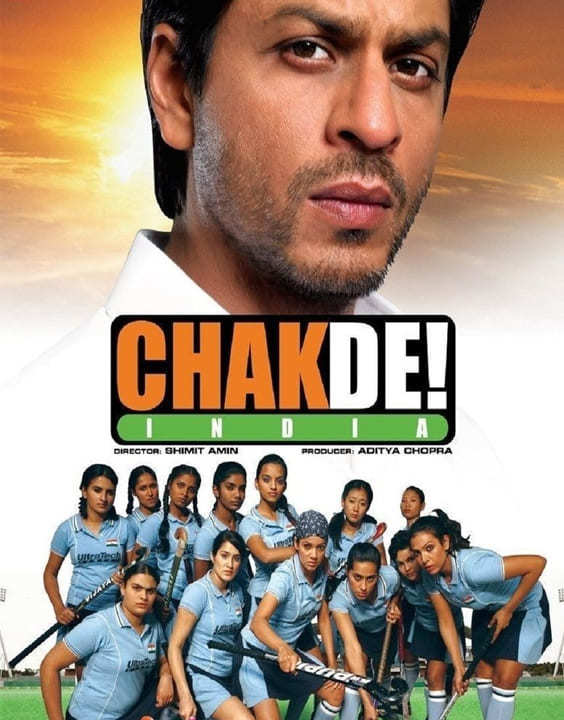 Watch it on: Amazon Prime
Cast: Shahrukh Khan, Sagarika Ghatge, Vidya Malawade and many more.
If someone were to ask us, what are some life changing movies, we would definitely say Chak De! India. Whenever in doubt, watch Chak De! India. This movie will always reinstate your belief in yourself. After being overlooked by the Indian Hockey Association time and again, the Indian girls team has no chance of qualifying, leave alone winning the hockey world cup. Spurned ex-captain of the hockey team takes a chance on them and coaches them to victory. If a team of girls with "no future" can do it, trust us so can you! 
9) Udaan, 2010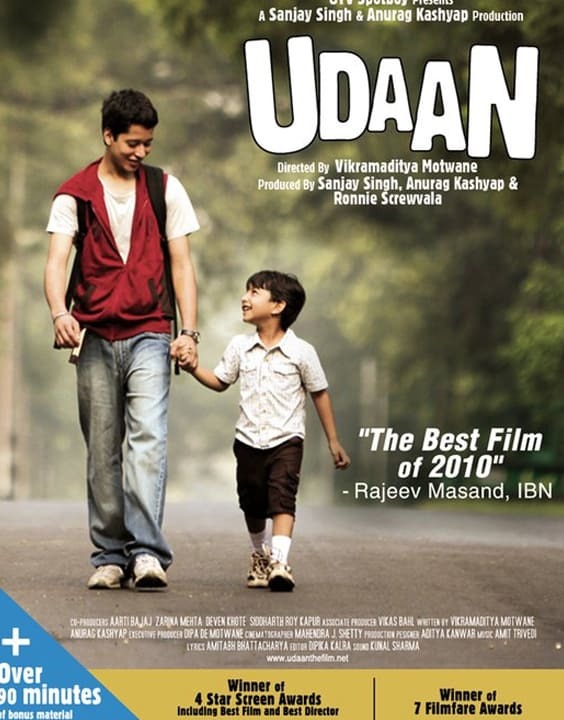 Watch it on: Netflix
Cast: Rajat Barmecha, Ronit Roy & Ram Kapoor
Udaan is a heart-wrenching movie that will immediately bring tears to your eyes. The movie tells us the story of Rohan and his half brother Arjun who are forced to live with their alcoholic, abusive father Bhairav. Rohan is expelled from boarding school following which his father pressurizes him to become an engineer. Rohan is appalled by Bhairav's behavior towards him and his younger brother. They break the chains and run away from Bhairav. Udaan will motivate you to raise your voice against the wrongdoings and give you the courage to take action. 
10) Rocket Singh, 2009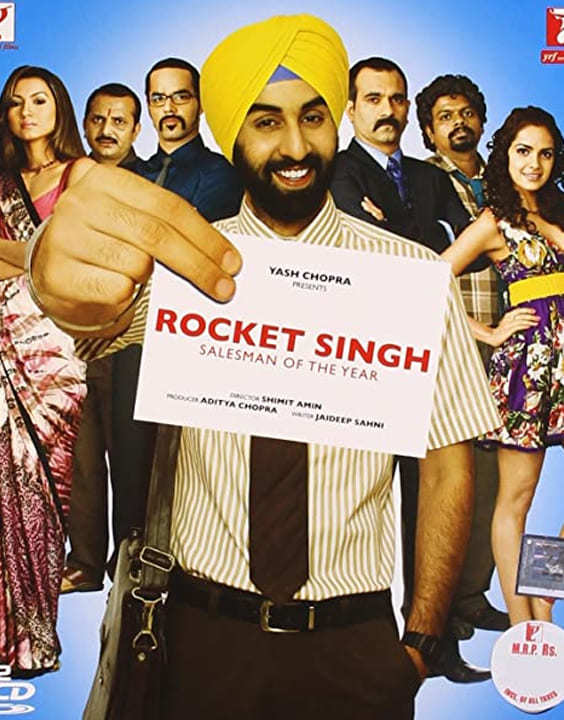 Watch it on: Amazon Prime
Cast: Ranbir Kapoor, Shahzaan Padamsee & Gauhar Khan
Finally, a movie showcases the hardships faced by a salesperson. Harpreet Singh Bedi is newly employed by a corporate giant as a salesman. He soon realizes the inefficiencies of the systems and starts his own company while working for the corporate giant. His company named Rocket Sales Corp soon won over its customers with its exemplary customer service. Harpreet goes on to become a successful businessman and a happy salesman at the same time. Rocket Singh is the movie you should watch when your boss or your job gets you down.
11) English Vinglish, 2012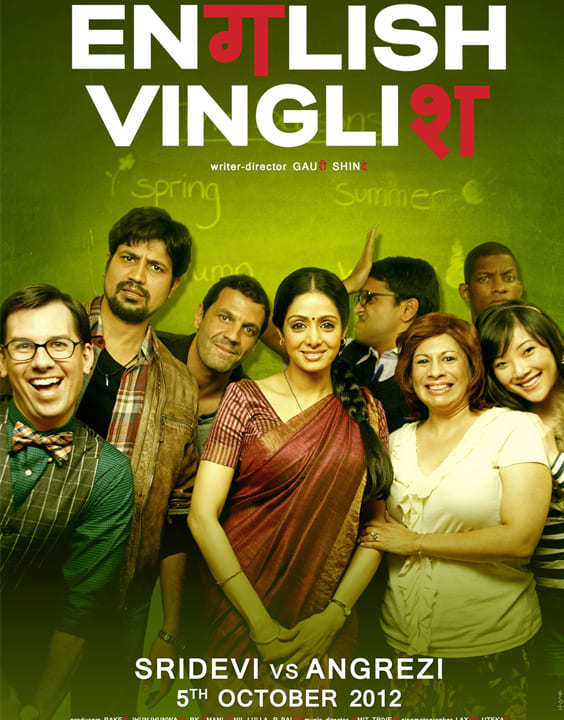 Watch it on: YouTube
Cast: Sridevi, Priya Anand & Adil Hussain
Polite, saree clad, and slightly nervous, Shashi is an entrepreneur and a homemaker. Her husband and children often take her for granted and crack jokes at her expense. Her inability to speak in English makes her feel small. Shashi then travels to the States for her niece's wedding without her family. She rediscovers herself in Manhattan and finds her voice in the crowded city. English Vinglish reinstills your belief in yourself and reminds you that it is never too late! It is exactly the kind of best motivational Bollywood movie you should watch when you feel like throwing yourself a pity party. 
12) Wake Up Sid, 2009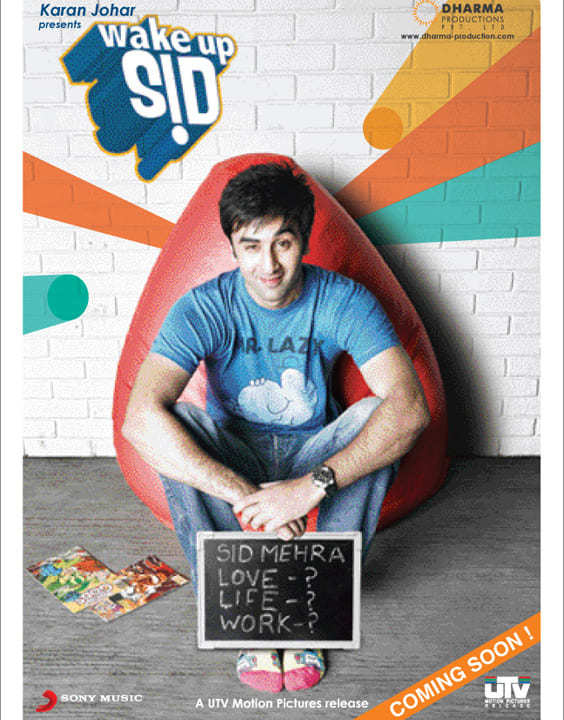 Watch it on: Netflix
Cast: Konkana Sen Sharma, Ranbir Kapor & Anupam Kher
With one of the best soundtracks of 2009, Wake Up Sid has won our hearts time and again. As the title suggests, the story is based on Sid, a lazy brat who doesn't understand the importance of money. He is forced to find his way in life and he does so beautifully. He finds his passion and uses his craft to live his dreams. Ayan Mukherjee has done a wonderful job in his directorial debut. Wake Up Sid is a simple movie yet it strikes a chord! 
13) Lakshya, 2004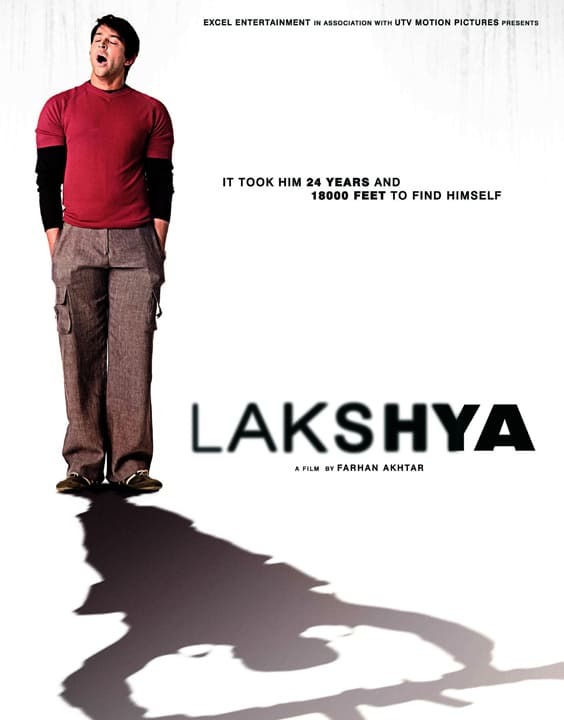 Watch it on: Amazon Prime, Netflix
Cast: Hrithik Roshan, Priety Zinta & Amitabh Bachchan 
If there is one best motivational bollywood movies in Hindi that we millennials can relate to, it is Lakshya. Lakshya revolves around the life of Karan, a carefree young man with many varied interests but no clear goal. Sound familiar? Karan enrolls himself in the army on a whim. He even escapes it once- the early morning drills and exhausting regimes being too much for him. He soon realizes his passion for the country and rejoins the army. Finally, his lakshya is as clear as the day, 
14) Lagaan, 2001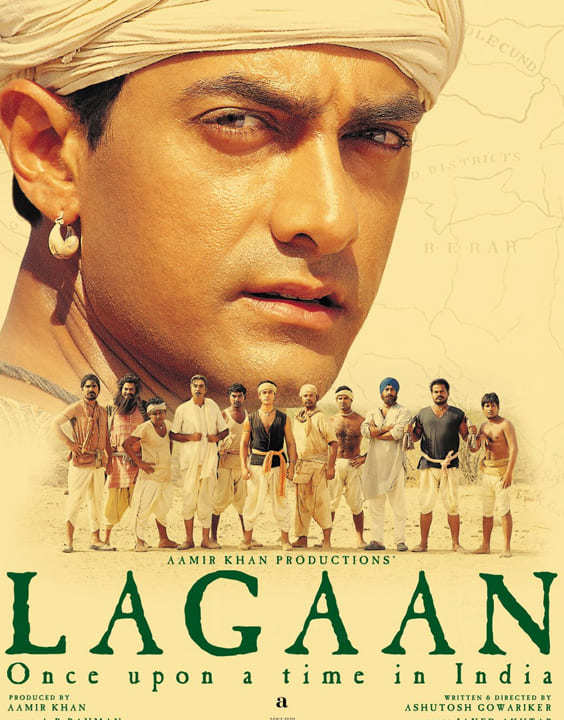 Watch it on: Netflix
Cast: Aamir Khan, Gracy Singh, Yashpal Sharma and many more.
It wouldn't be wrong to call Lagaan a cult classic. Another best motivational Bollywood movie by Ashutosh Gowariker, Lagaan hits home- because it talks about one thing we Indians hold dear- cricket! Bhuvan motivates his villagers to learn the foreign game of cricket and play against the English. He manages to scrape a team who plays as if their life depends on it. Bhuvan is a shining example of a leader and yes, we all need a Bhuvan in our lives!
Okay we know 3hours 45 minutes is a bit too much but if you can binge-watch Netflix all day, you can definitely watch this inspirational Bollywood movie. 
15) Airlift, 2016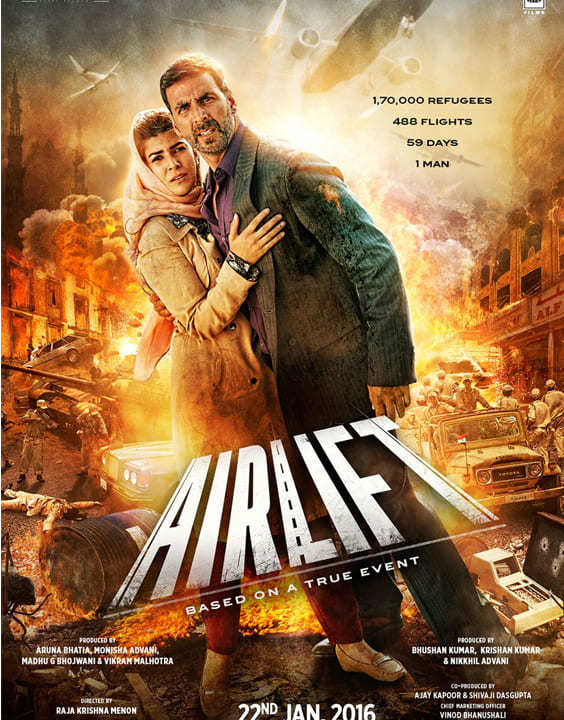 Watch it on: YouTube
Cast: Aamir Khan & Nimrat Kaur 
Airlift is based on the true events that took place in Kuwait in 1990. After failed negotiations between Iraq and Kuwait, the former starts invading the latter. Kuwait-based Indian businessman Ranjit Katyal tries to escape the city but is unable to do so. He relentlessly tries to evacuate his family along with 170,000 other Indians but meets with a lot of roadblocks in the process. After contacting Indian External Ministry Affairs in New Delhi, Ranjit is able to pursue the joint secretary to make arrangements for their evacuations. Finally, an Air India flight is arranged for Indians to leave the city. The story is inspired by Mathunny Mathews who was at the forefront of the entire operation. 
It's said inspiration can be found anywhere, you just need to look keenly. Well, if you have exhausted your options, why don't you look for some inspiration in these motivational Bollywood movies? You'll be surprised by how pumped you'll feel after this dose of inspiration! 
Related Articles:
Image credits: The copyrights of the images used in this post belong to their respective owners. The credits where known are specified under the image - if you're the owner of an image and want it removed, please contact us.