Watches are a classic fashion investment. Sleek, stylish, and functional, this is a must-have unisex accessory that is sure to keep you on track with your style and your life goals. Spanning luxury to retail watches come in all sizes, shapes, and brands. Branded watches are extremely popular in India, and they tend to come with their own cool-factor and status symbol. Every watch brand almost has a distinct personality of its own and tends to say a lot about its wearer!
Are you wondering which one is for you? The best watch brands in India range from affordable to high-end and there is something out there for everyone! No matter what your budget is, or whether you are a professional, an entrepreneur, or a home-maker – this is an accessory you will never regret buying.
Which brand is famous for watches? What are the various pricing categories for each of these brands? What does each brand say about its wearer? These are all excellent questions and we're here to decode them for you! So get ready to have your eye for fashion trained in this stunning listicle of the 10 best watch brands in India – read on!
Top 10 Best Watch Brands in India:
1) The Tag Heuer Connoisseur: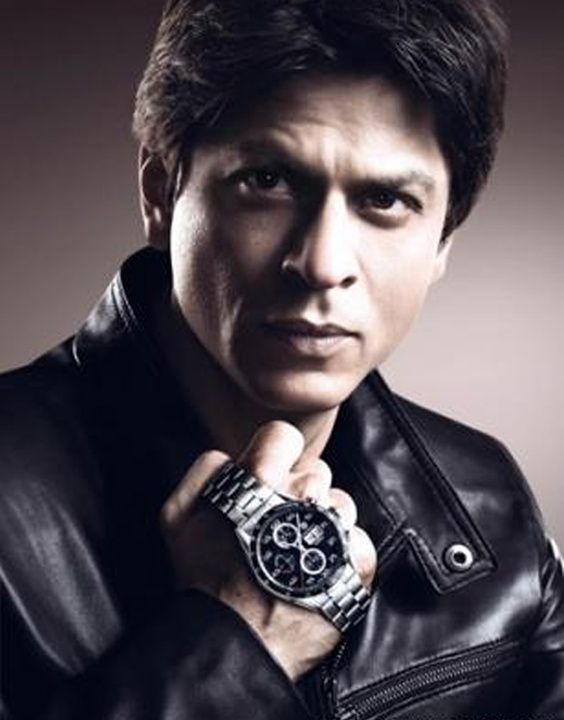 One of the most luxe and classic brands to have launched in India, Tag Heuer is a style and price statement.
Ranging in lakhs of rupees, for most people a watch from Tag Heuer is a once-in-a-lifetime purchase that is akin to investing in precious stones or metal jewelry!
Tag Heuer, being one of the top luxury watch brands in India, is endorsed by the Badshah of Bollywood – Shah Rukh Khan himself. This elevates its status to legendary amongst the Indian audience and gives the brand a place amongst the best watch brands in India.
Styling Cue: A Tag Heuer watch is timeless. If you go for a watch for this brand (or a dupe, we won't judge you considering the price!) – wear it with a classic 3-piece suit, elegant saree, or sharp workwear attire. This is a watch you can flaunt with considerable attitude! Don't skimp out of a sleek pair of footwear and striking eyewear with your outfits to complete your look.
2) The Casio Whiz: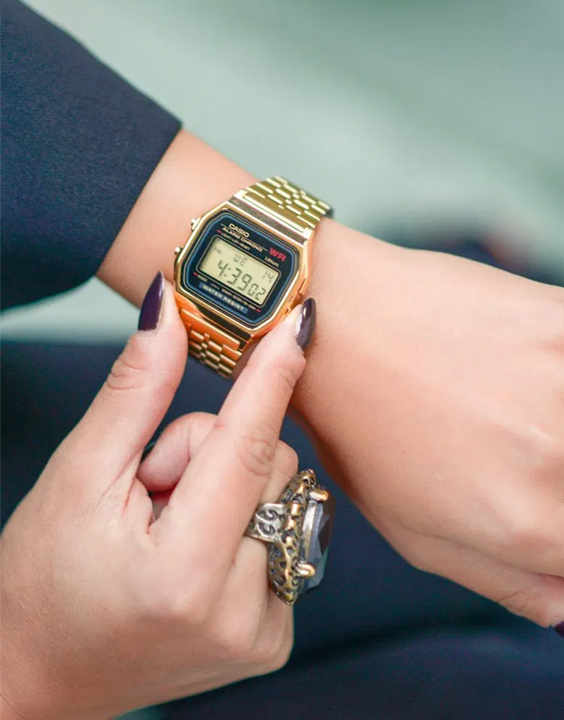 Casio is a beloved watch brand in India. Thanks to its affordability, trendy style, high quality, and innovative designs, this watch brand has made a denotable impact on the Indian market. This is a company that has won many hearts on its journey to becoming one of the best watch brands in India!
Encapsulating the psyche of the nostalgia trend in a fashion perfectly, Casio's latest launch of vintage-design watches has truly caught the collective imagination of the youth of India. Featured on the wrist of the coolest social media influencers out there, and some clever digital marketing campaigns, Casio's vintage launch has been a hit with the audience – especially considering its extremely affordable price range.
Styling Cue: Get a Casio vintage-design watch and up-style your casual looks to give them a cool retro twist. Add some old-world charm to your denim separates, knitted ensembles and work outfits with Casio's retro-inspired watches. For women, add a classic vintage top-knot headband and for men, a cool denim jacket to accentuate the retro vibes!
3) The Fossil Trendsetter: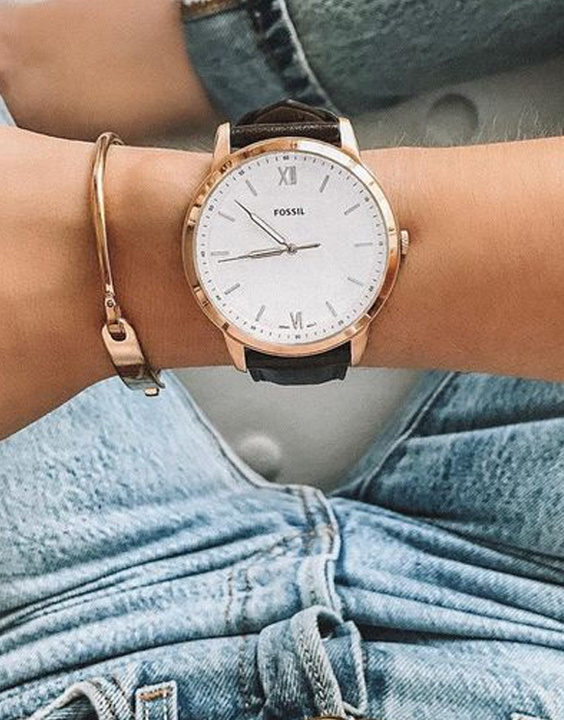 When it comes to the best watch brands in India, few compare to Fossil. Fossils are cool, trendy, and premium. Not by any means a luxury purchase, and yet not known as a cheap or low-cost brand, Fossil brings together the best of both worlds. It says you've got cash, but you're also careful and clever with how you spend it! A cool premium and high-end choice with a wide range of stunning watches for men and women, Fossil most certainly features among the top 10 watch brands in India.
Fossil's simple round watch faces and their new digital and smart-hybrid editions are striking, minimal, and versatile. These timepieces are just what you need to take your everyday style to the next level. As one of the best watch brands in India, Fossil has garnered hip brand ambassadors like Disha Patani and Varun Dhawan who are well-loved by the audiences for their youthful exuberance and trendsetting style!
Styling Cue: Style your minimal yet trendy Fossil watch with women's dresses, unisex denim outfits, and smart-casual ensembles for an elevated look. These stunners go well with all kinds of aesthetics and are sure to fit into any wardrobe like a glove!
4) The Tommy Hilfiger Stylist: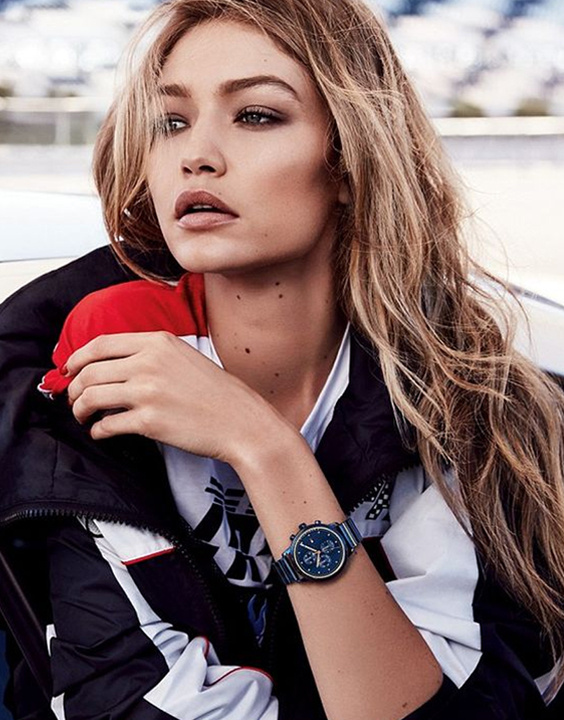 Tommy Hilfiger counts as one of the best watch brands for women in India thanks to its relatively affordable designer time-pieces and high-end quality. These stylish watches are classic, simple, and premium. A Tommy Hilfiger on the wrist spells good taste, an eye for style, and an evolved fashion sense. "TH" is one of the best watch brands in India for those who want to stand out just the right amount and still keep things versatile.
With iconic global ambassadors like Gigi Hadid, Tommy Hilfiger is a brand that has a grip on the pulse of fashion. Give your collection an up-styled TH watch to add an element of world-wise fashion and elevate your style quotient by miles!
Styling Cue: A Tommy Hilfiger watch is the perfect companion to country club excursions, on-the-go workdays, travel to your fave locales, and running errands across town. These stylish timepieces go with a variety of casual and resort outfits and look great at all times thanks to their sleek and minimalist designs. So, go on, invest in Tommy Hilfiger, one of the best watch brands in India, and have fun with your style!
5) The Rolex Sauvant: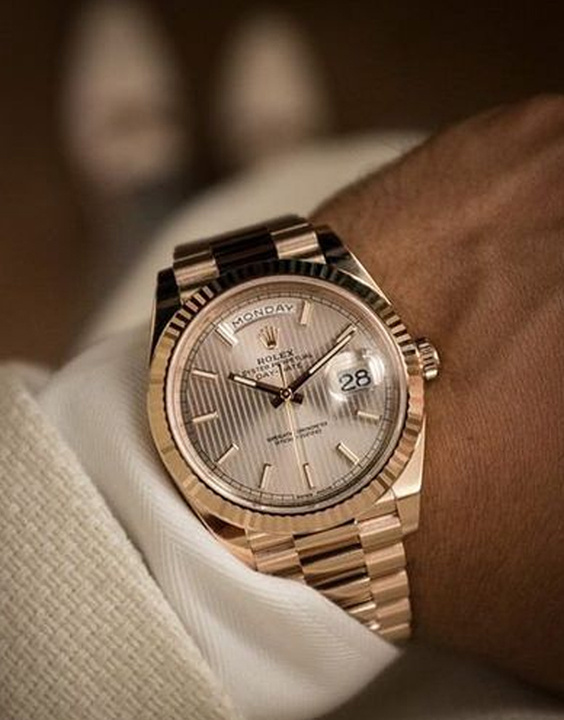 A Rolex needs no introduction. One of the most coveted luxury watch brands in India and indeed, the world, a Rolex speaks for itself. A style statement and a status symbol, you cannot go wrong with a Rolex, provided you can afford it.
This is not an affordable brand and is well known for its exorbitant prices. Wearing a Rolex is flex on your success and social stature, so the brand is not interested in being accessible to the common masses.
Rolex is certainly one of the most popular and best watch brands in India in the ultra-luxe category. The brand doesn't need an ambassador or celebrity to endorse its appeal – the timeless timepieces with intricate detailing are the showstoppers. Just like a Rolls Royce, a Rolex is meant to elevate your status quo, and take it to the land of the famous 1%.
Styling Cue: Wear your Rolex with luxury fashion – be it a stylish women's kurta crafted in the atelier of a famous Indian designer, a decadent cashmere ensemble that sits on the skin like butter, or a classic Armani suit worn with timeless men's shirts.
6) The Apple Functionalist: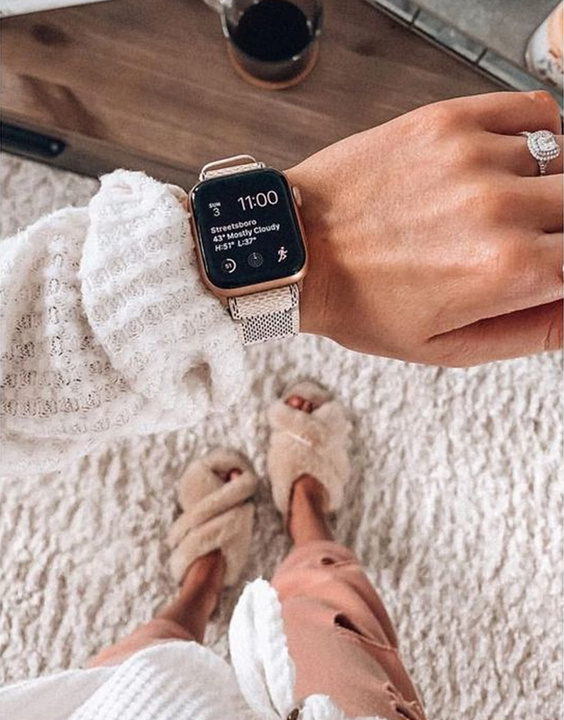 One of the best watch brands in India for tech junkies is undeniably Apple! If you are someone who just needs more from their watches – more functionality, fashion options, and seamless integration, the Apple Watch is for you.
The best smartwatch in the market, an Apple watch is so much more than a timepiece! Although by no means cheap, an Apple watch is still on the affordable side if you factor in the amount of utility it provides when compared to a regular watch.
Track your workouts, your calendar, your life goals, your health, and your correspondence on the go with this amazing tech-watch hybrid from one of the best watch brands in India. You can even leave your phone at home when you go out for a jog or to run errands if you opt for the cellular-GPS option!
Go on, get the most out of your watch purchase and give this one a try. If you are an Android user and are looking for an equivalent, Samsung smartwatches and Fitbit smartwatches are fantastic options!
Styling Cue: Give your athleisure, casual, and work style a boost with the apple watch. With a multitude of watch faces, and watch bands available in the market, you can customize your Apple watch to match virtually any outfit. We're serious – you get the best of everything with this one!
7) The Daniel Wellington Acer: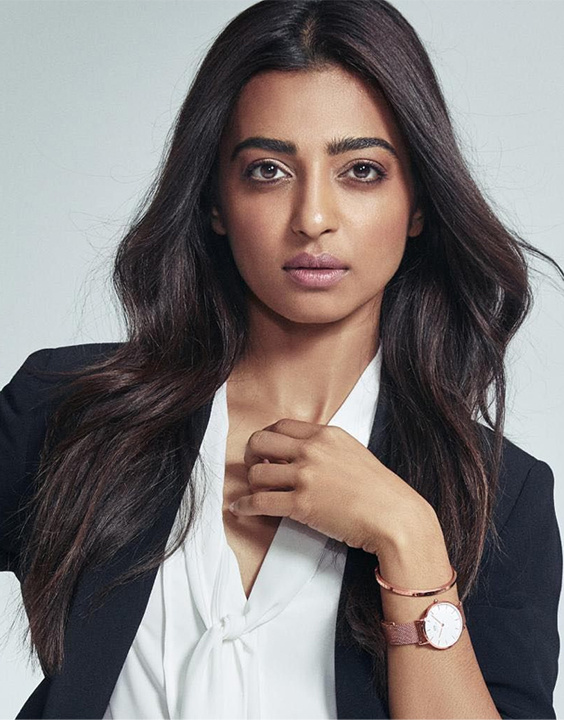 Classy and chic are the best ways to describe Daniel Wellington – one of the best watch brands in India.
This is also one of the most popular watch brands in India, as DW is available on many a fashion app that's downloaded across the nation. Daniel Wellington's appeal lies in its elegant design and versatile style.
DW is endorsed by young and self-made actors like Radhika Apte and Ayushmann Khurrana in India. These stalwarts possess virtues that this brand also reflects – confidence, panache and an undeniable desire to succeed.
Styling Cue: Pair minimalistic designs by Daniel Wellington, one of the best watch brands in India for a young fashionista, with neutral outfits, understated accents and elegant ensembles. DW watches enhance the wearer's beauty without fading into the background – a rare and striking quality!
8) The Titan Patriot: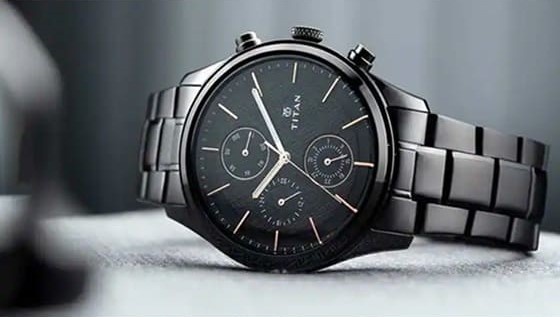 Titan is one of the top watch brands in India. However, this is a brand that's not only well-loved by the Indian people, but it is also a quintessentially Indian brand that is made in our country! A Titan watch is something many Indians remember as their first watch purchase and it is also the kind of watch that lasts forever. We mean it – forever!
Titan is sold at most Indian luxury retailers, malls, stand-alone flagships, and websites for the best online shopping in India. This is not only one of the best watch brands in India, but it is also one of the most accessible. Wearing a classic and minimal Titan watch is a rite of passage for most Indians and a definite must-have for any collection.
Styling Cue: A Titan watch is the quintessential workwear accessory! Striking yet simple, this watch brand's style fits in beautifully with all your office wear staples – such as cardigans, vests, blazers, work dresses, suits and sweaters. A stylish and affordable option to pair with daily clothing for professionals, Titan is a class apart and most certainly one of the best watch brands in India.
9) The Swatch Pacemaker: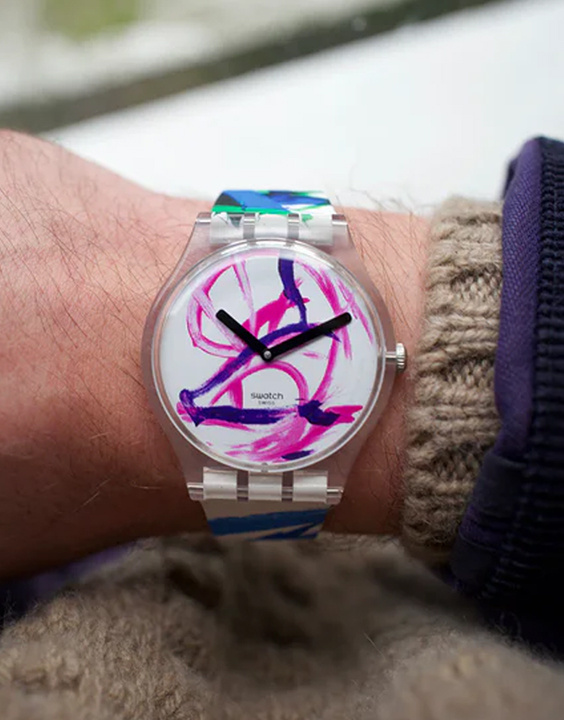 Swatch was all the rage back in the day, and is still one of the best watch brands for men in India, especially teenagers! This brand is well-loved for its fun colorful appeal, trendy vibe and youthful spirit. Supremely high-quality thanks to its Swiss-made detailing, Swatch is at the top of our list for types of watches for men and women.
A Swatch is perfect for those who crave a multitude of options. Premium yet affordable, a Swatch makes a style statement. Up your coolness quotient with one of the best watch brands in India!
Styling Cue: Striking with casuals, athleisure, normcore looks and college outfits, a Swatch is for daily use. Give it a whirl with your everyday wear and go for a bold, colorful look.
10) The Cartier Collector: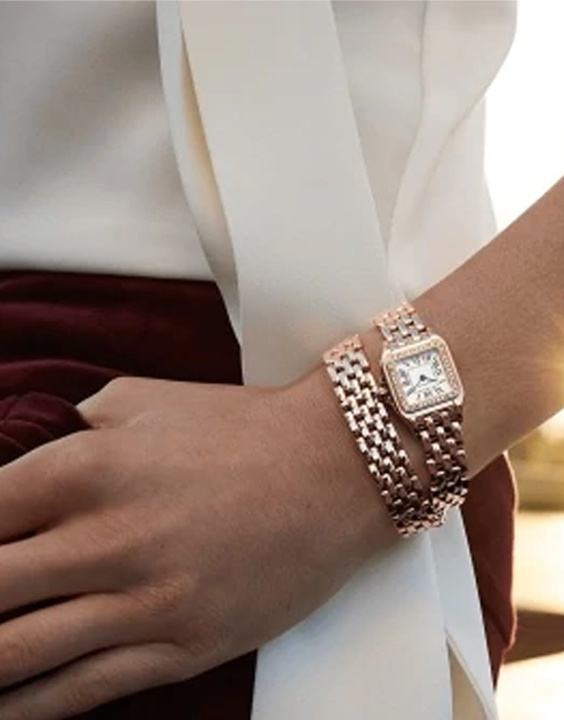 Looking for a crossover between precious jewelry and a statement timepiece? Look no further than Cartier. Cartier watches are uber-luxury, hyper-expensive and a status symbol. These pieces exude an old-world charm and are reminiscent of old money and wealthy estates.
With a Cartier watch, you are making a jewelry and style investment in one go. This is wearable jewelry that you can carry with you wherever you go. Timeless and elegant, a Cartier watch says all the right things about its wearer and is probably why this makes it to our list of top 10 best watch brands in India.
Styling Cue: Wear your Cartier watch with the best of your wardrobe – no matter what the occasion – be it for work, a brunch or a casual hangout. Keep things classy, elegant and elevated with this statement timepiece.
What are the top 10 watch brands in India? Well, if you ask us, this is our definitive list! Which one of these is on your Wishlist? Go ahead and pick any one of the above – you are guaranteed to never go wrong with these must-have best watch brands in India!
Most Viewed Articles-
Image credits: The copyrights of the images used in this post belong to their respective owners. The credits where known are specified under the image - if you're the owner of an image and want it removed, please contact us.