Know what are the different types of t-shirts styles and how you can style them. Read in brief about the history of the t shirts as well.
History of the t shirts – When & how it came into being
The evolution of the classic t-shirt has been impressive, to say the least. From the first prototype of the union suits developed in the US in the late 1800's, it has undergone several transformations to emerge as the one of the most versatile men's garment of clothing. Its 100-year-long tradition that began as a workwear staple to its current role as an ultimate style statement, it is a quintessential garment that has found a place in every man's heart and wardrobe.
What are the different types of t-shirts necklines?
Below we have mentioned the most popular necklines that have given the t-shirt a modern twist without compromising on its aesthetics.
The Crew Neck style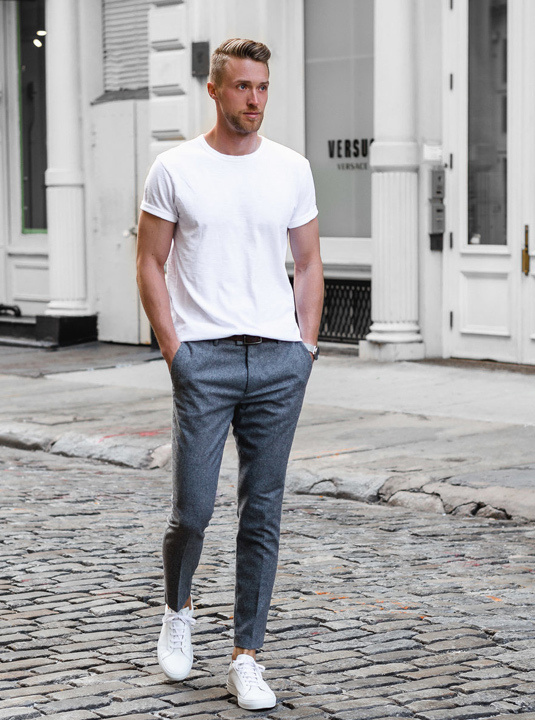 Probably, the most ubiquitous t-shirt that you will encounter on men is the crew neck t-shirt. It is characterized by a round, circular neckline that fits snugly at the neck and works best on men with long, narrow faces and sloped shoulders to create a well-rounded silhouette.  For a timeless look, nothing beats the crew neck t-shirt.
The V Neck style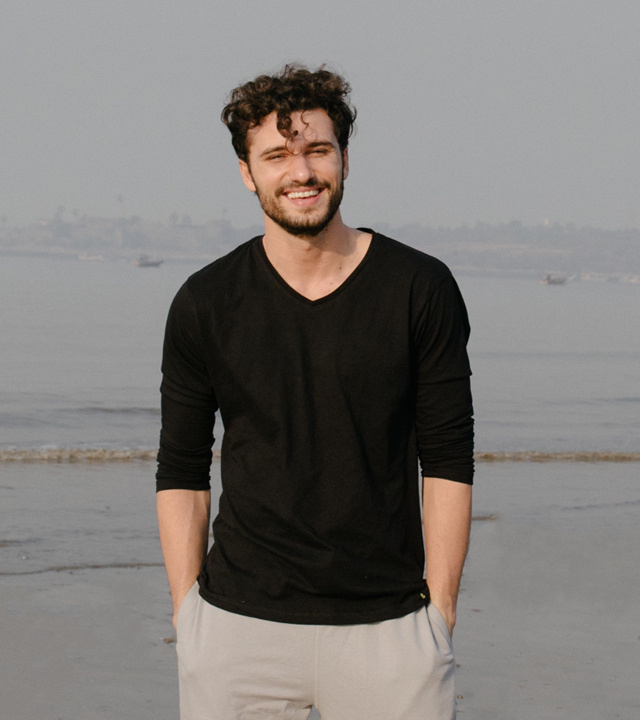 As the name suggests, this type of t-shirt forms a V shape at the neck. Guys with round faces and broad shoulders can take advantage of this neckline as it flatters their body type giving them a slimmer look. It can be paired with an unbuttoned shirt wherein the V neckline doesn't show from underneath the shirt.
The Henley – Y neck style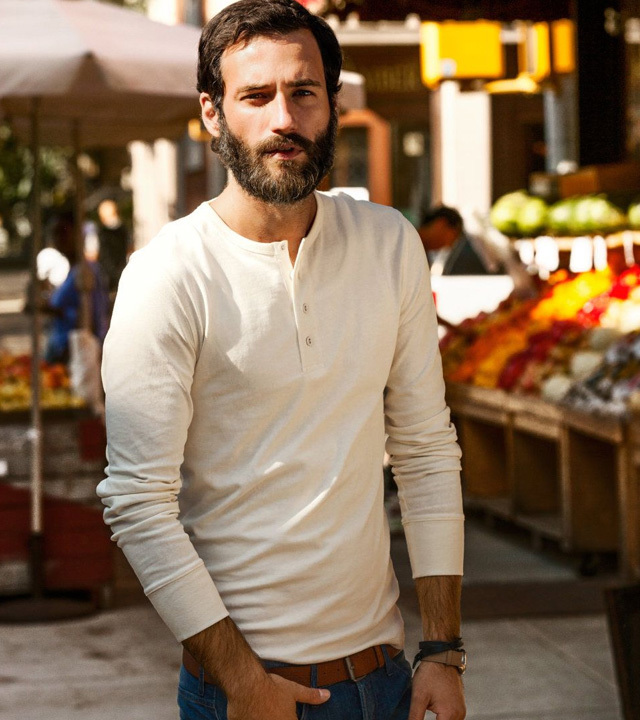 The Henley t-shirt is best described as a hybrid between the crew and the V necklines. It comes with a buttoning placket that runs several inches deep and fits perfectly over a well-built, muscular chest. The addition of buttons increases its aesthetic appeal while maintaining an elusive kind of machismo.
Polo t shirt collar styles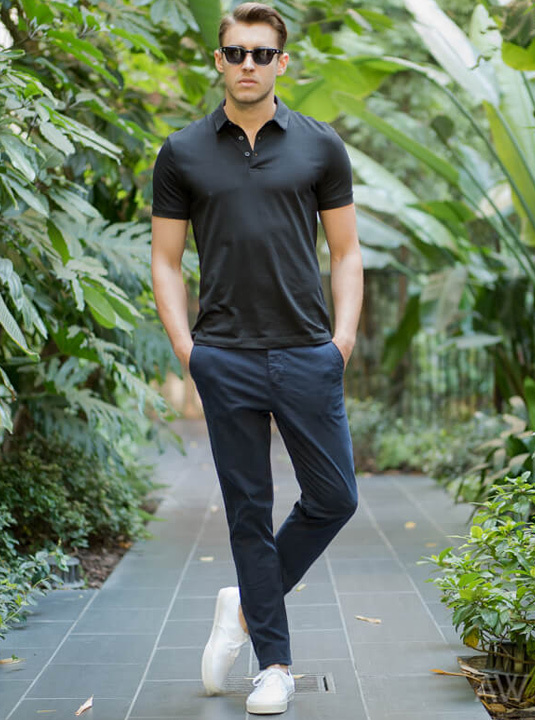 Polo t-shirts are made famous by golfers and the collared variety adorned with buttons adds a sense of formality to the look. Men with a lean frame can take the most advantage of this t-shirt type.
The Scoop Neck style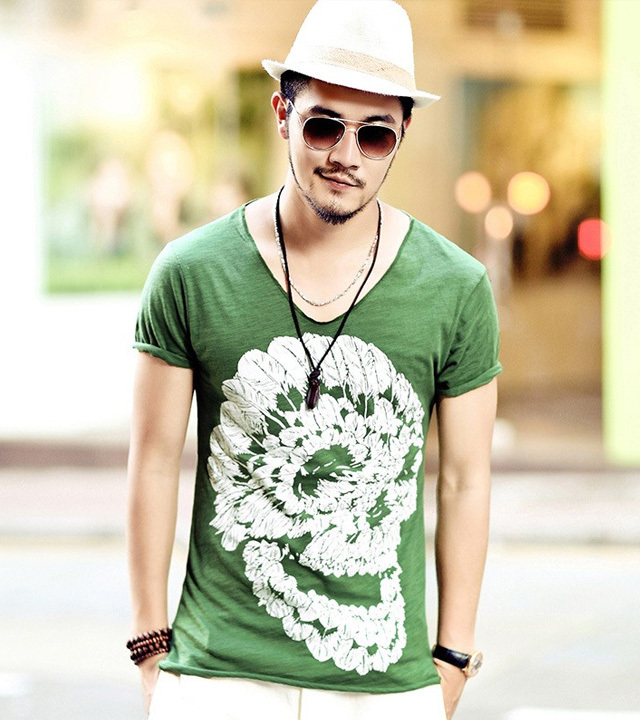 The scoop neck is another variation of the crew neck where the round neckline hangs a few inches below the collarbone. Although not as rugged looking as the other necklines, it has a subtlety that complements the metrosexual look.
Types of sleeves
Raglan sleeve types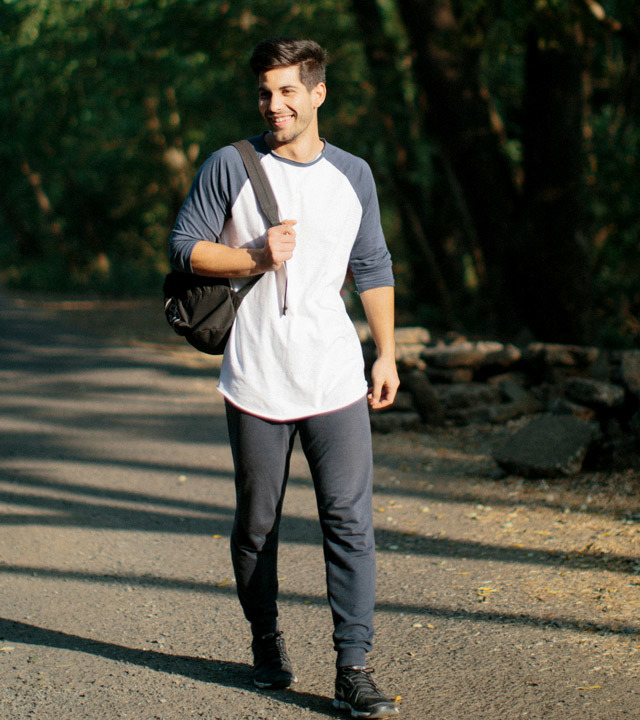 Long sleeve t-shirts, which are available in three quarter and full- length sleeves, take inspiration from the baseball uniforms in the cut and design aspect. In this type of t-shirt, the sleeves are attached to the shirt on a diagonal seam rather than the generic straight up-and-down seam which is more common.
Types of sleeve length
The cut and fit of the sleeves of a t-shirt can make the difference between a guy who knows his way around a shirt and someone who is trying too hard to impress. Let us have a look at some of the classic sleeve lengths and the best way to wear them.
Sleeveless  t shirt style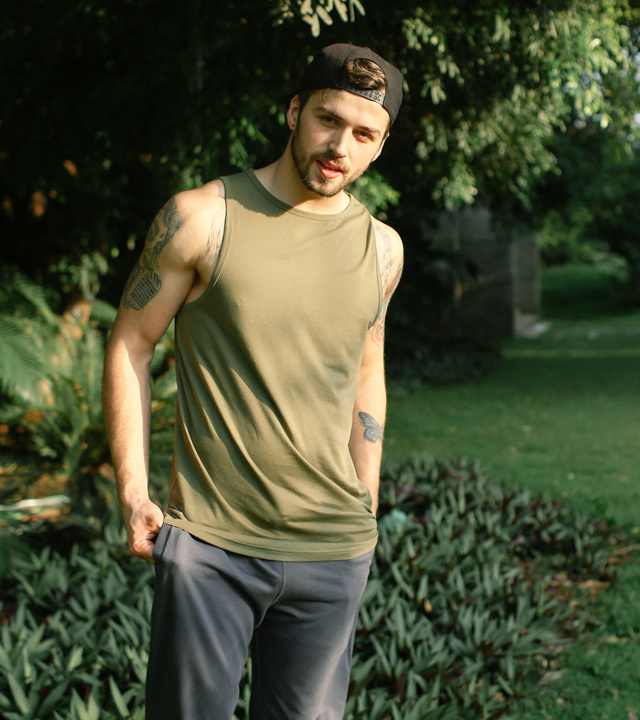 Also known as the tank top, the sleeveless t-shirt has a deeper neck and the straps vary in width from being very thin to almost covering the shoulders. It is perfect for the heavily muscular body as you can show off your toned upper torso with panache.
Cap sleeves t shirt style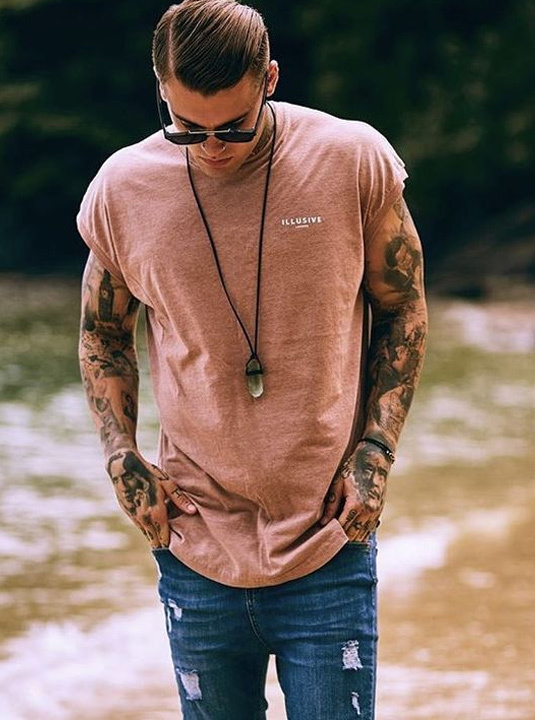 The cap sleeves add a funky twist to the regular sleeves. They extend to some distance over the shoulders without covering under the arm to form a cap-like extension.
Half, three quarter and full-length sleeve types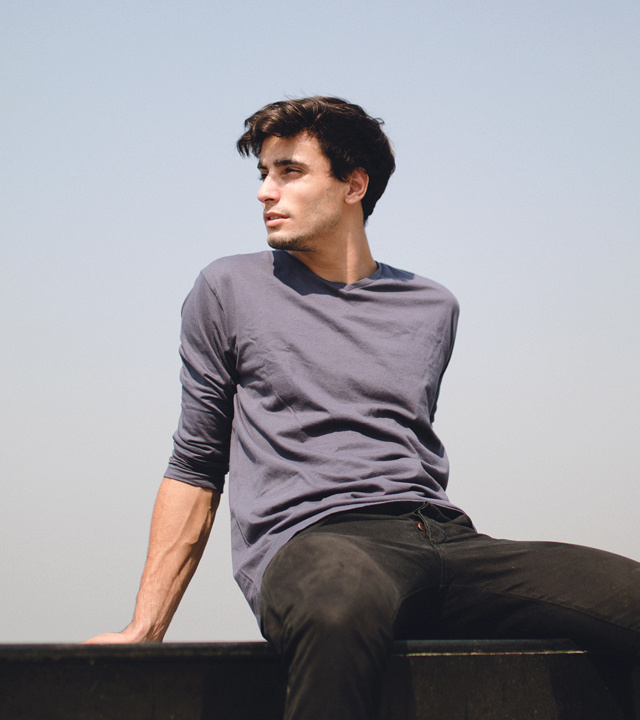 The most traditional type of sleeves yet the most flattering on men is the half sleeve t shirts for men. The best way to wear it is to ensure that the sleeve hits the midpoint of your upper arm and hugs the biceps snugly.
This type of sleeves covers the entire upper arm ending below the elbow and reaching varying lengths on the forearm.
These type of sleeves need no introduction as they are one of the staple t-shirts worn by most men. Long sleeves were always associated with shirts but made the crossover to t-shirts, and the resulting look is nothing shy of a fashion favorite.
T shirt fit
An ill-fitting t-shirt can be the ultimate deal breaker in terms of style. On the other hand, a well-fitted t-shirt will do wonders for your appearance. A good fit means that the t-shirt should fit snugly around your torso with enough room for air to circulate and be able to flatter your body shape.
If your t-shirt appears baggy with the sleeves flopping down and drapes lifelessly over your torso, you know that you have gone up one size too many. Contrarily, if the t-shirt makes your belly and arms ooze out of the tee in weird ways, then it looks like you are trying too hard with a small sized tee. Guys with broad shoulders and a narrow waist should always opt for tapered cuts that draw attention to the waist and projects an attractive V-shaped silhouette.
Slim fit t shirt styles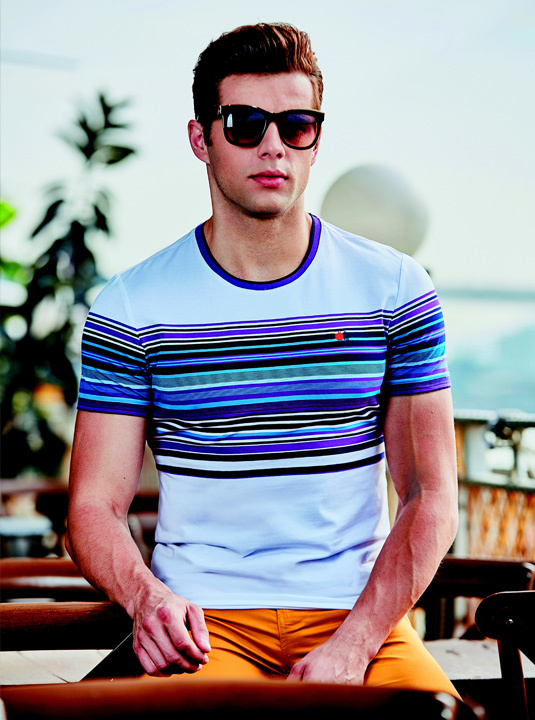 A slim fit tee is also known as a body fit tee because it hugs the shape of your body rather than hanging over it lifelessly. It acts as the perfect undershirt and can be paired with a shirt, jacket or a pullover.
Baggy style t shirt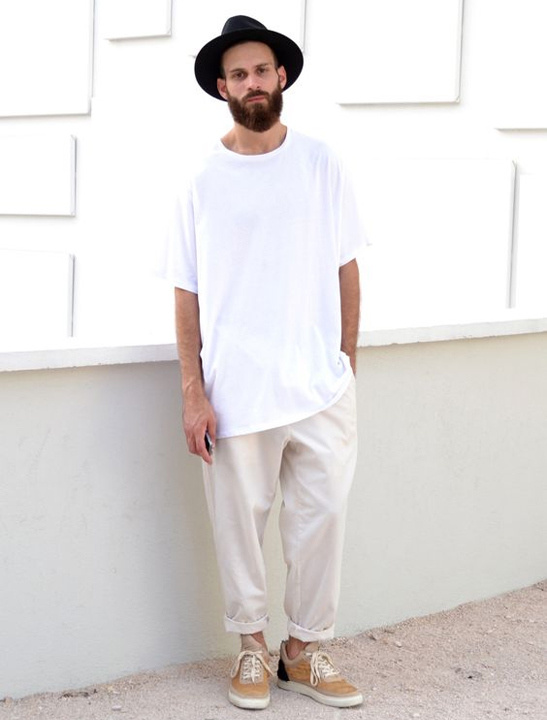 These have made a comeback from the 90's and finds a place in an evolved fashionable man's wardrobe along with the slim fits. But be cautious that a baggy fit does not necessarily mean oversized but rather something wider and loose in the sleeves area.
Muscle fit style t shirt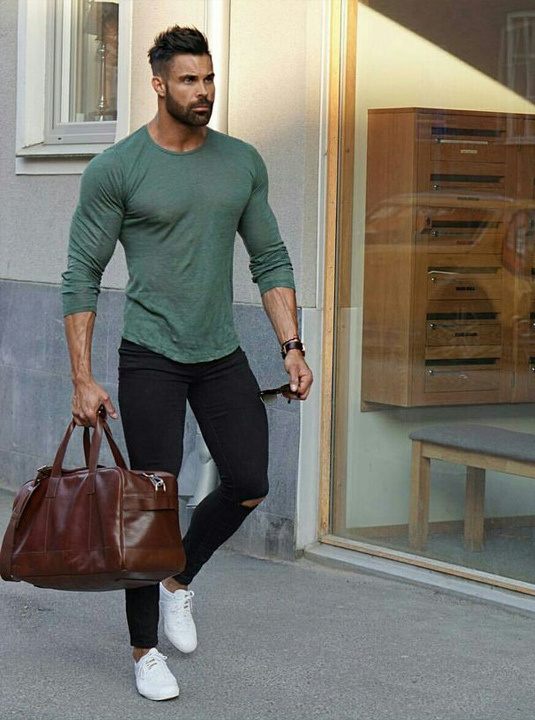 Men with broad shoulders and muscular body types can make the most out of these body-hugging muscle fit tees. Gym lovers can flaunt their best assets while donning the muscle tee. Pair it with white chinos, and you are all set.
Different t-shirt styles
Pocket style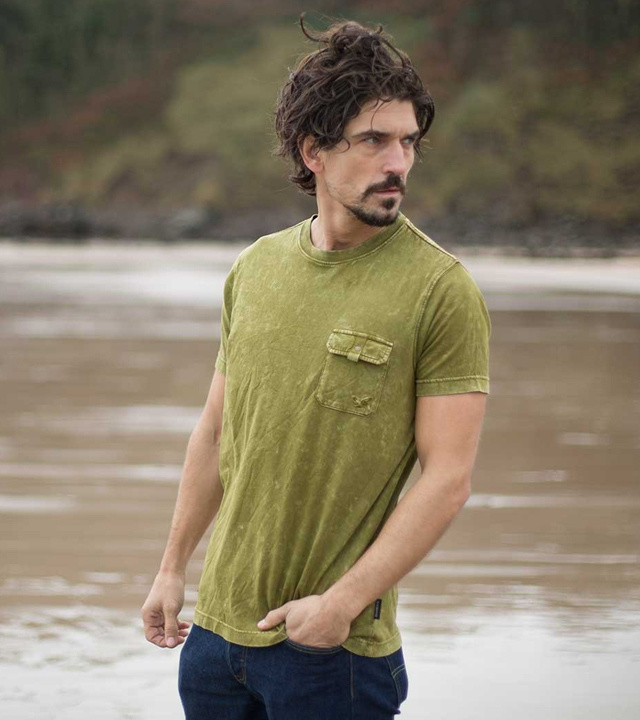 Pocket tees are just that; they carry a pocket on the left breast of the t-shirt. The pocket is an interesting addition and when in a complementary color can add a dash of vibrancy to any monotone t-shirt.
Hooded style t shirts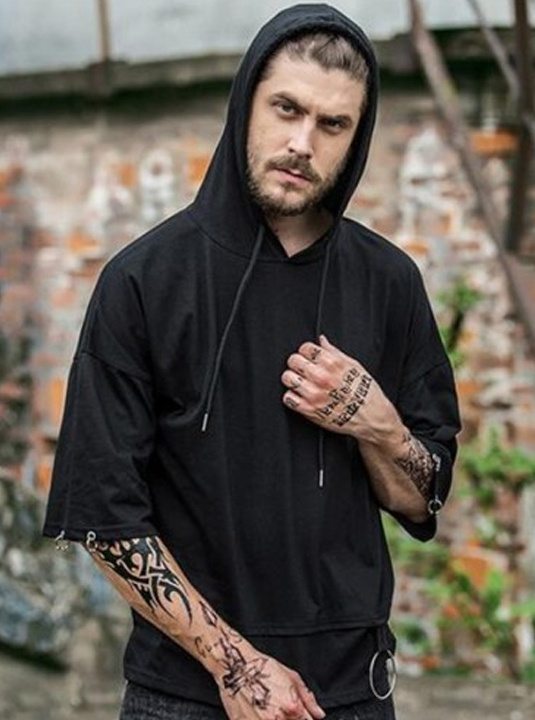 With hoodies,  you get an added level of sophistication that can hardly be found in any other style.. Its athleisure appeal is perfect for the gym travel or while playing football with your homies. The most popular t shirt colors
Graphic style t-shirts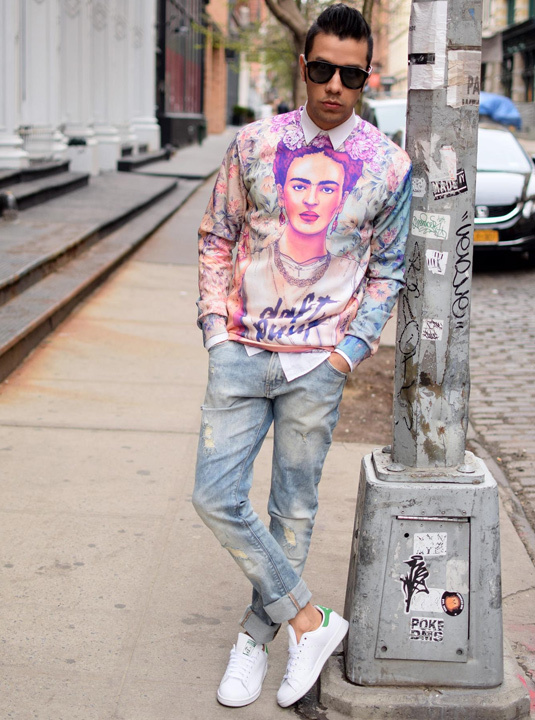 Oddly enough, the graphic tee finds its origin on celluloid in the 1939 movie The Wizard of Oz. Since then, pop culture has had a significant influence on such t-shirts with all sorts of artistic displays making the t-shirt its canvas. It is an appealing way to make a laid back style statement.
Printed t shirt styles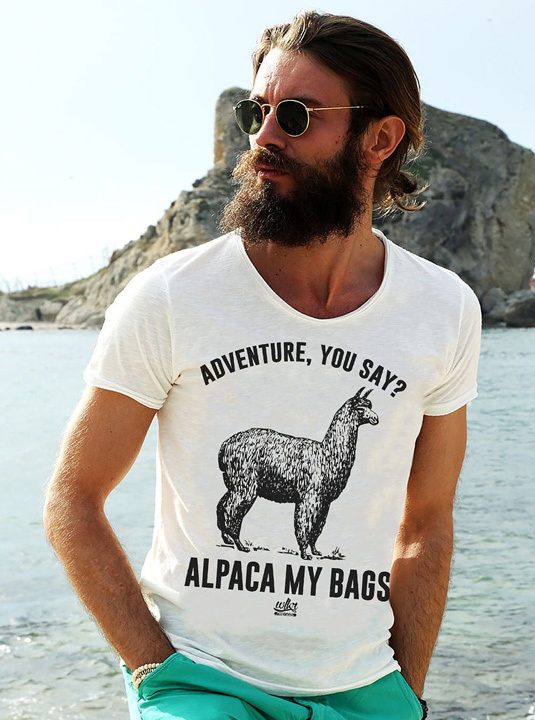 From trending slogans to customized prints, wear your heart on your sleeves, er, shirt by adding spunk to your monotone outfit. Pair it with blue jeans and smart sneakers to balance out the overall look.
Plain t shirt styles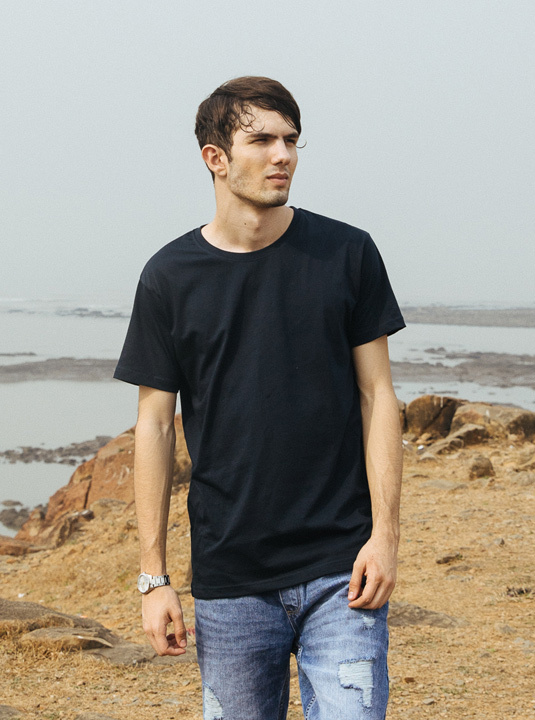 Plain t-shirts are the staple of a man's wardrobe. They are called classic for a reason after all. There is nothing more charming than a man donning a white tee that fits to perfection.
The casual and laid back look of t-shirts have long been experimented with to give us looks like semi-casual and sporty and everything in between. The cool thing about different types of t-shirts is that it can be modified in a million ways to create umpteen styles and yet it will retain its essence as a longest standing garment of choice for men.