New year! New you and perhaps a new hair colour too? If you're contemplating getting a hair makeover, then you've come to the right place. Here's a curation of some cool hair color for women that you should be rocking in the new year.
Sisters we feel y'all! Experimenting with your hair can be nightmarish, just the thought of something going wrong can make your stomach churn and heart jump.
But it's time to say Sayonara to Paranoia! We're here to tell you how you can achieve that in the simplest of ways. Follow this cool list of hip hair color for women, and flaunt your infallible new hair do!
With the winter holidays and New Year speeding towards us, a new look should be on your 'Pre New Year Resolution List'. Read on to know how to make that happen.
1.Burgundy Hair Color For Bold And Daring Divas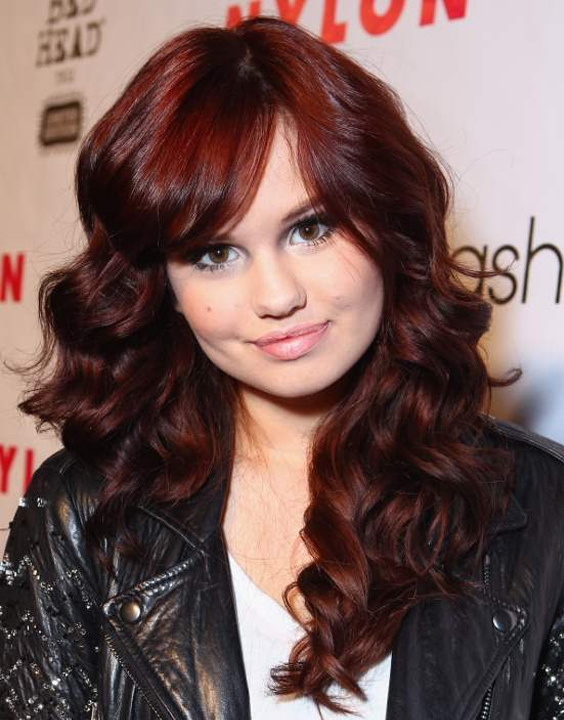 An amalgamation of red, brown, and just a wee bit of blue; burgundy tops our list as the hottest hair color to adorn. The purple undertone gives it a fierce yet playful appeal, so it's safe to say this color is free-spirited and eclectic. Burgundy hair color is a style statement that gives you the freedom to experiment to your heart's content.
#OOTD Tip– Up your boldness with a pair of knee-high boots and a skater dress to win over everyone's attention this holiday season. While you're at it, why not throw in a choker for some extra oomph?
2.Brown Hair Color- Stand Out!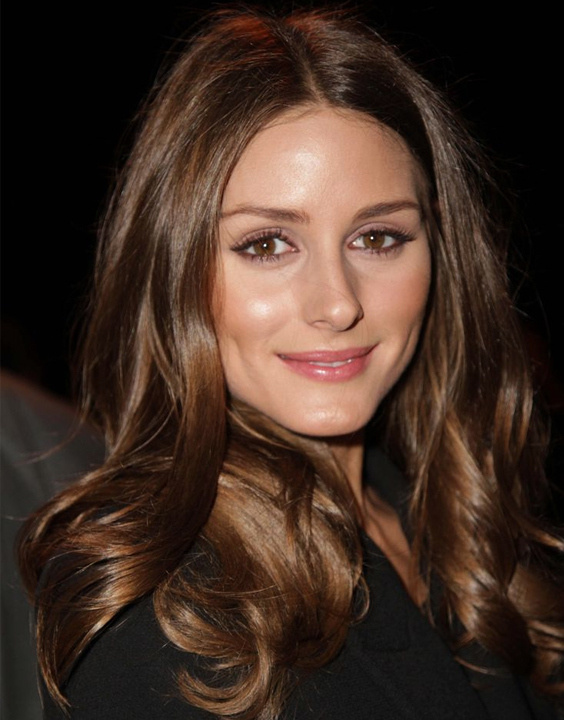 It's no secret that brunettes are a  favorite with everyone. If you naturally have brown hair, you'll know what we mean!
This color is rich and luscious, and easily the best hair color for women who aren't all over the top and absolutely love the good girl look! There's a shade of brown for every side of you, so don't settle for a simple brown hair color if that isn't you! Let's take a look at the many shades of brown that you can get your hair done in.
a. Be Legally Regal With Dark Brown Hair Color!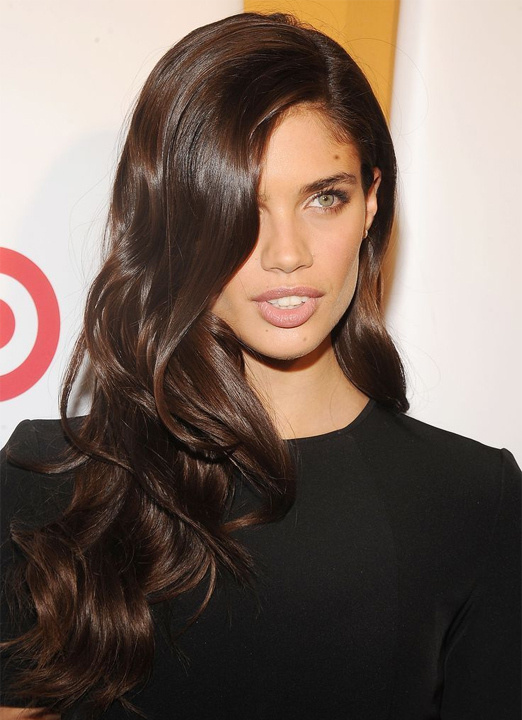 Without the sun bouncing off your luscious, dark hair, it is easy to mistake dark brown hair color for black. This shouldn't let your spirits down though, since dark brown is one of the most elegant colors you can pick for your head. It's super sensual too!
This subtle colour suits everyone, no matter what skin color or tone you are!
#OOTD TIP– Step out in a deep maroon t-shirt with a pair of distressed denims and black stilettos. To complete the look, don a pair of oversized hoops and you're good to go!
b.Dress Up Or Dress Down With Light Brown Hair Color.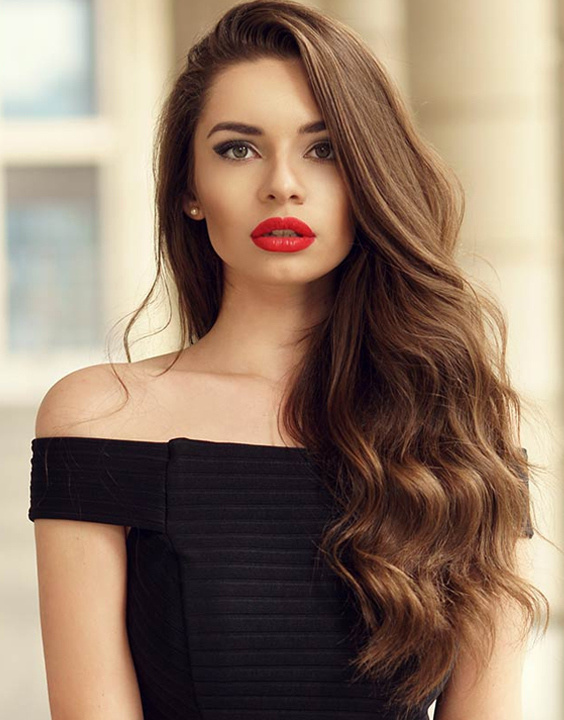 The best thing about this shade of brown is how easily adaptable it is no matter where you go or what you do. Light brown hair color  is super popular with bloggers and celebrities alike.
If it tops their list, it could top yours too!
Although more common as streaks or highlight, this colour certainly makes it to our list of best hair color for women.
If you don't mind experimenting, a light brown-dark brown ombre could be your next thing!
#OOTD TIP–  We dig a denim on denim look for a casual day out and a black studded mini for a sexy night of partying!
c.Chocolate Brown Hair Color To Make 'Em Drool!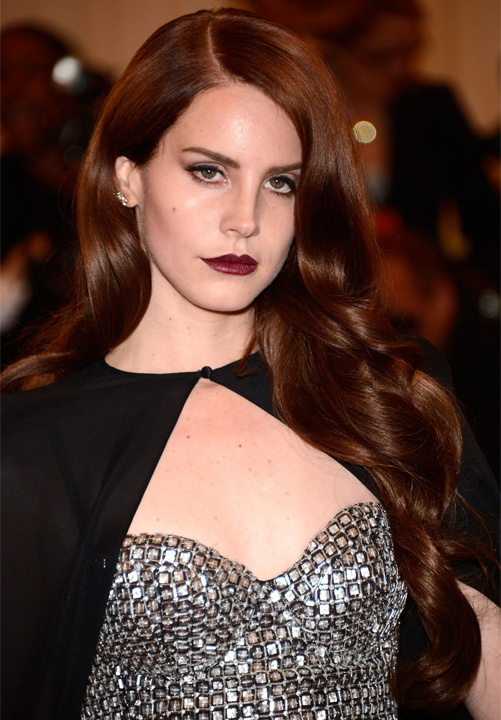 Silky-smooth hair is a delightful sight, this rich colour will help you achieve that glossiness. Chocolate Brown hair color is a rich choice and it looks nourishing too.
Drool-worthy chocolatey locks are a great way to start the new year!
#OOTD TIP– Anything Olive is all that you need! Olive green compliments this delish colour superbly.
d. Glam up with Golden Brown Hair Color!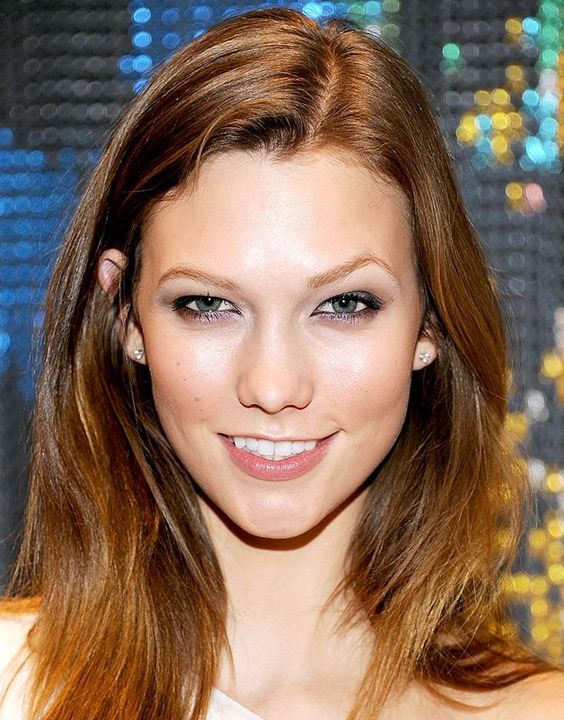 Let this beautiful, vibrant shade of brown brighten up the streets. Run your own show and feel like a celebrity with this absolute stunner that is Golden brown hair color. This color will bring you all the attention, be ready for the turning heads and dropping jaws.
Start your Glam Party!
#OOTD TIP– A metallic dress that is either a bodycon or a fit & flare silhouette is what you need. Let your hair down and conquer the day with a sassy hair flip! Some hair bling won't harm either.
e.Honey Brown Hair Color  For The Pretty Doll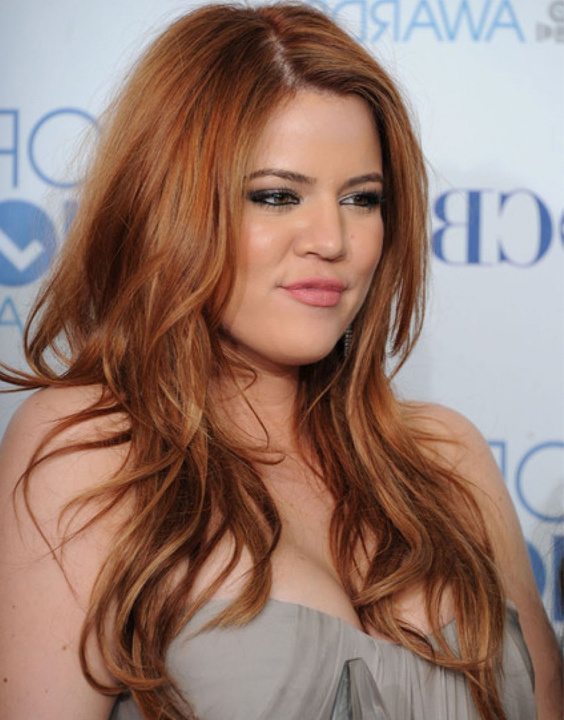 This color provides depth and contour to your hair. A lot of hair color brands advertise their products with this shade of brown, simply because it never fails to catch your eye. Honey brown hair color looks divine on soft, bouncy curls. Don't shy away from the curling iron if you ever color your hair a shade of honey.
#OOTD TIP– A pastel pink knitwear item with light washed jeans and white sneakers will get you through the day with ease, while looking all dolled up round the clock!
3.Caramel Hair Color For The Beyoncé In You.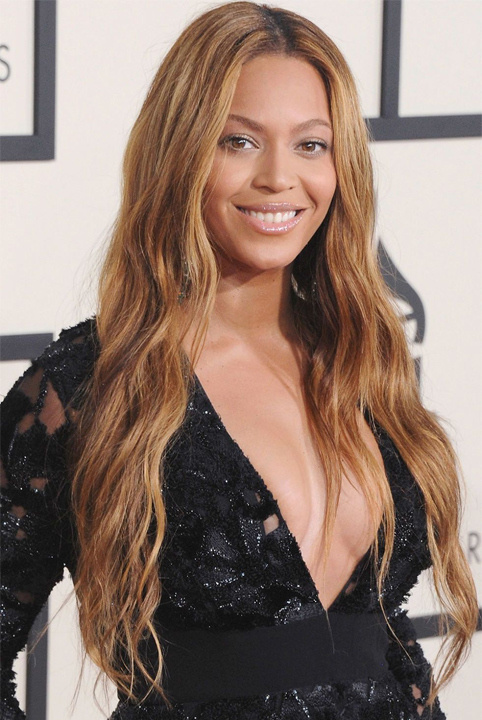 One thing celebrities will never get tired of is experimenting with their hair. We all have that one celeb we look up to for hair inspiration. Staring at their pretty hair pictures has now become a daily work-out!
Beyoncé's caramel hair color has been a hot topic all around the globe and we can see why! This hair color is one color that suits the melanin beauties just as much.
#OOTD TIP–  A black lace top & well fitting denims or a black dress, transparent steam boots, a statement clutch and soft waves would make you an effortlessly chic goddess!
4.Copper Hair Color For Your Electric Soul!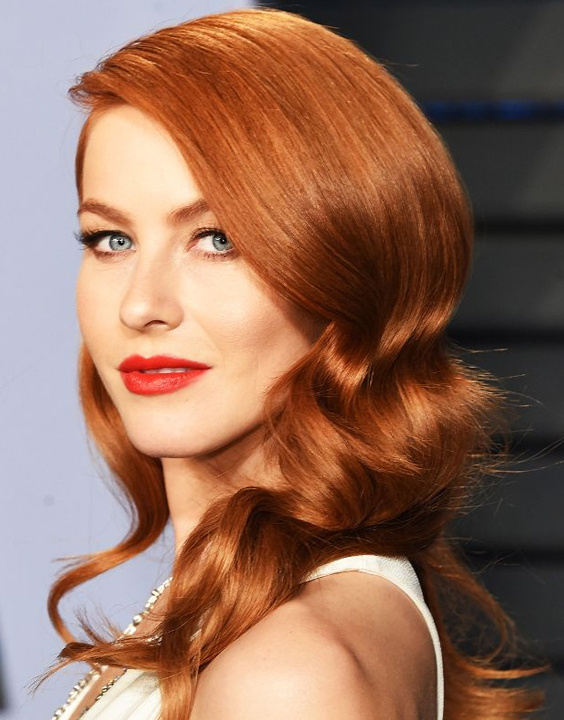 Copper is a rich color that has a warm, reddish undertone, this is what makes copper hair color one of the boldest and one of the most unique hair colors. The red makes it vibrant while the brown gives it versatility.
#OOTD TIP– A navy-blue sweater with white pants and beige boots is our go-to outfit of choice. Blue makes red and brown pop ethereally.
5.A Silver Touch Of Ash Blonde Hair Color!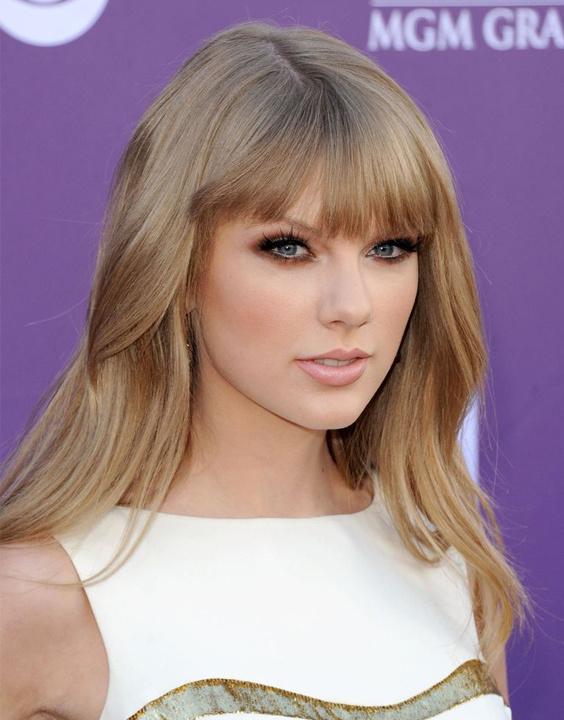 Ash blonde has a subtle touch of silver and is a more cooler shade of blonde as opposed to the warm yellow blonde. It has a brown undertone and is an excellent choice for you if you possess naturally dark hair. It would give your look a 360 degree makeover.
#OOTD TIP–  Ash blonde hair color looks best with metal coloured clothing, like grey, blue, and pretty much everything that has no warm undertones.
6.Ash Brown Hair Color For An Absolute Badass.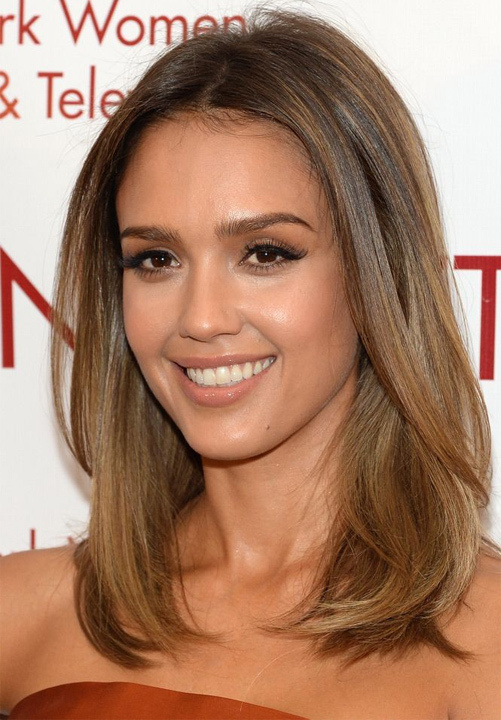 Ash brown is nothing but a darker shade of ash blonde and ideal for women who aren't fond of lighter shades. Ash brown hair color is like a breath of fresh hair as opposed to the usual shades of brown we have all come to love.
This color is not for everyone, but it is for you if you're the badass in your girl gang.
#OOTD Tip– Experiment with a blue undertone at the roots and make bomber jackets your best friends.
Hair colors aren't that tricky if chosen with proper understanding. Factors like skin tone, eye color and also your natural hair colour come into play while picking a shade to drench your hair in.
But hey, don't let these things stop you from taking a step towards hair that'll make you happy.
Don't second guess this makeover. Just do it already!
Image credits: The copyrights of the images used in this post belong to their respective owners. The credits where known are specified under the image - if you're the owner of an image and want it removed, please contact us.