New year is upon us! Time to party it up, set the ball rolling on your New Year resolutions and say hello to 2019. Shaving off boredom and extra hair outta your life should be on your list. This guide for short hairstyles for men will help you choose the best of the best to flaunt in 2019!
Begin the year with a bangin' head of hair?
Bid adieu to mens short hairstyles 2018 and welcome some new and improved short hairstyles for men at the turn of this year for the swanky, spruced up YOU! "We're raging with anticipation!"
This curated list of 2019's most hard-hitting short hairstyles for men is undoubtedly set to leave a lasting impression.
Up The Cool Quotient With A Crew Cut Hairstyle!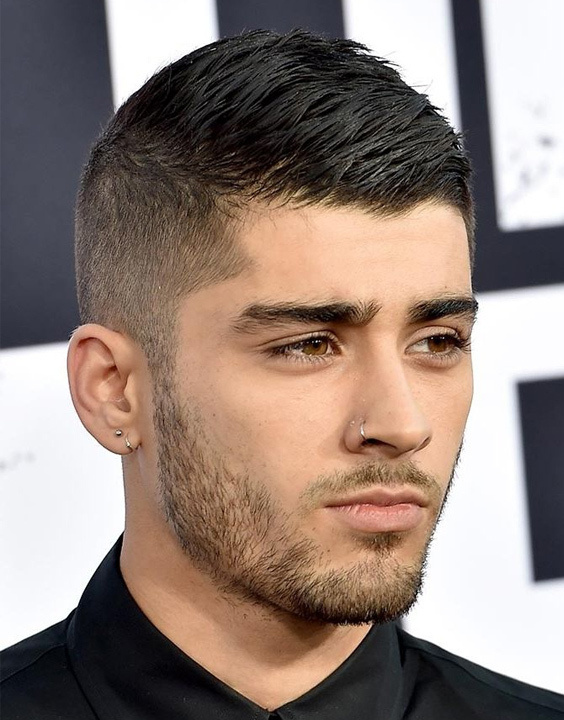 A popular one of from last year, the crew cut hairstyle is timeless. It has swiftly progressed from 2018 to 2019 but has been around for years. It's mostly seen on athletes and those looking for a strong, professional look. A crew cut is all-over short crop without a lot of volume. It can also be accompanied by a close shave (a.k.a Fade) on the sides, which ordinarily looks great with a trimmed beard.
The crew cut is practical, since it keeps hair away from your eyes, face and forehead and is also extremely stylish.
Spike Hair Style To Stun The Streets!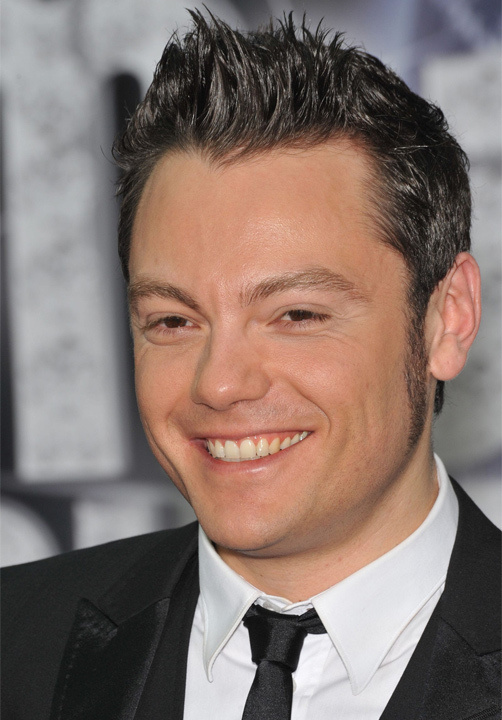 The trend for spiky hair began in the 90s and slowly and steadily gained popularity until it seized a spot on the evergreen hairstyles for men list. Last year, everyone from David Beckham to Zayn Malik was seen sporting this look, and the year 2019 is bound to be a notch above.
The spike hair style usually adds volume to the top of your head in the form of spikes, leaving the sides in a crew cut. The front can be pulled ahead, heightened or swept a little to the side for a dashing look. Just use some wax and setting spray to get the spikes to stand tall, and leave the rest of your hair product-free.
Spiky hair works for all kinds of hair textures, and is probably one of the easiest styles to pull off.
Make The Centre Stage Your Playground With A  Side Part Hairstyle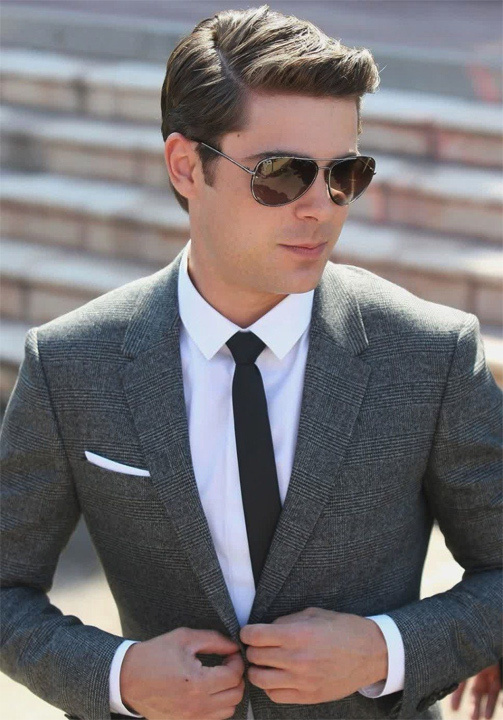 The side part hairstyle is a minimum-effort, clean and refined short hairstyle for men. The key for a great side part is, hair cut parting side ways so that holds in place even without any assistance from gels and other products.
It usually involves a side combover of gelled or waxed hair with a side part. The side part hairstyle is not messy, but rather quite easy to maintain since the hair stays put in one place. Shine and gloss is a highlight of this hairstyle, so the use of product can become a requirement.
If you're more inclined to skip the product, you can also try a side part of damp hair to keep strays at bay. Make sure your scalp is fresh and clean since it requires a close combover.
Quiff hairstyle For The Well-Groomed Gentleman!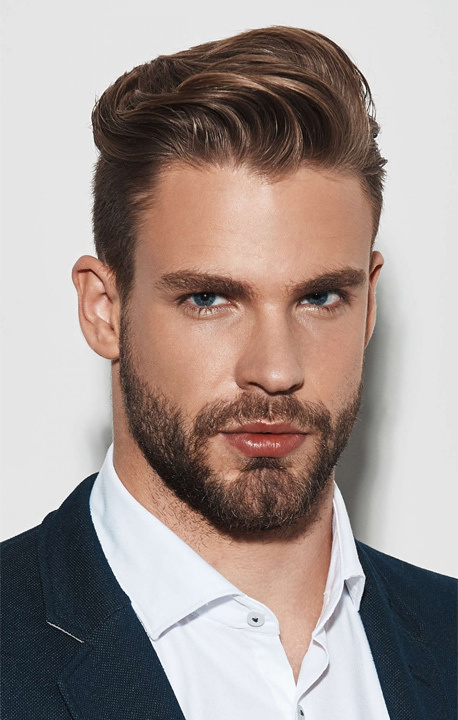 The quiff hairstyle has a natural way of making the man look groomed and effortlessly dapper at the same time. The hairstyle is primarily pulled to the front at the top of the head, and straightened up at the back, with the messy strands giving the look some texture.
The quiff hairstyle works best on thick hair, with light sideburns and a beard to go with.
You can lightly colour the top locks and pull them in the front to add some height. Fun to play around with!
Ivy League Haircut- An Easy Ticket To The Big Leagues!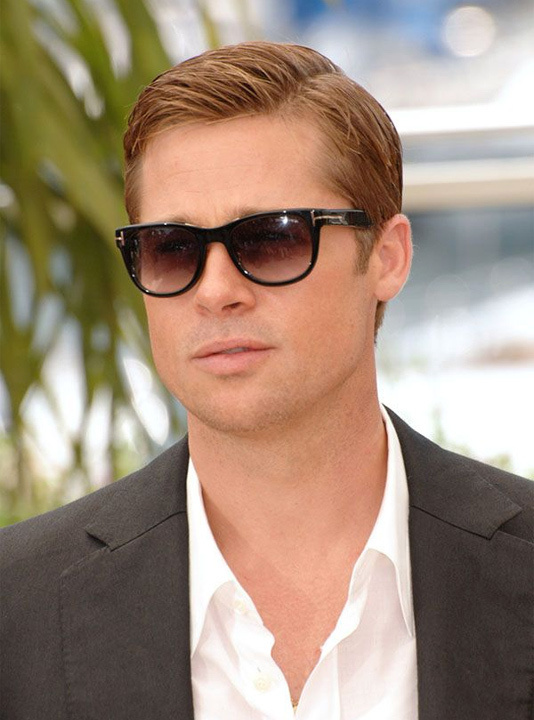 The task of taking the prestige of ivy league schools and transferring it to a haircut can only be attributed to hairstyle gurus! Similar to the crew cut, the ivy league haircut is a close crop, but is just long enough at the top to be softly swept to one side.
A crisp and practical cut, the ivy league brings with it a certain class that we've seen Brad Pitt and Ryan Gosling pull off so charmingly. It works best for those with sharp features but can be styled differently for others. "Versatility at its best!"
The Unconventional French Crop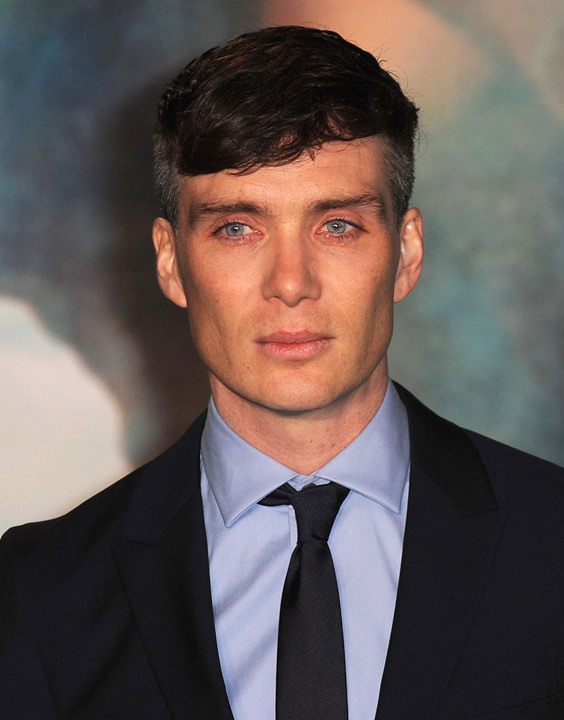 We've found you the perfect balance between comfort and style! The French crop is a dapper short hairstyle that makes messy hair look great.
It's a cut with short sides and longer locks at the top, giving you the freedom to shorten the sides or growing the top further, depending on what you prefer. You can push your hair back or let it fall loosely over your forehead.
Pump it up with a pompadour hairstyle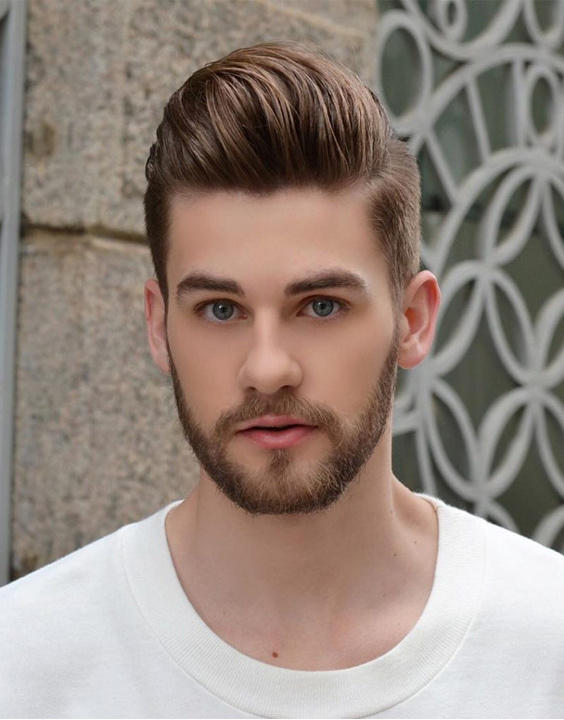 The pompadour hairstyle will help you truly stand out, because it is a rarity on the list of popular short hairstyles for indian men.
For those with long, sharp and slim faces, this haircut offers the perfect balance with a rounded look. The sides are short, but the top is left much longer than usual, and is then stylishly slicked back with some gel or wax. The length of the top will add height, so pick one that suits your personality.
The best short hairstyles for men call for a strong personality and confidence – that's all there is to pulling them off.
Fun fact– Elvis Presley sported this hairstyle with unmatched charm during his time.
End note-
Carry your hairstyle confidently! A fantastic new hairstyle can buoy your spirits and bring that swagger to you gait.
Stick to a basic hair care ritual with regular shampooing and conditioning to keep your locks strong and healthy, and you can stride into the new year in style!
Image credits: The copyrights of the images used in this post belong to their respective owners. The credits where known are specified under the image - if you're the owner of an image and want it removed, please contact us.