Read all about Bewakoof's White Shoe, from why it's trending, to how to get the look right, and why you cannot give it a miss! The indisputable must-have trend in Footwear.
One of the hottest trends in Footwear this season has been – The White Shoe. Everybody either has a pair or wants one and these go with everything. This was another comeback trend that came alongside Bomber Jackets and the likes. While initially meant on to be worn by sportsperson, this Athleisure trend has made its way to the High street fashion and now can be seen worn with Joggers just as much as with suits( we'll leave the risk up to you!). As is evident from its social media trail – from celebrities, that rock it in their casual style from caffeine runs to workout wear and your neighbour who nailed it with their weekend modern chic look, everyone is wearing it.
With our commitment to make sure that we deliver the latest trends from around the world right to your doorstep, this major sensation is no exception. And here we are ready to deliver.  Introducing – Bewakoof's White Shoe! This shoe will blow your mind and up your style, just like we promise. Why? Let's take a look.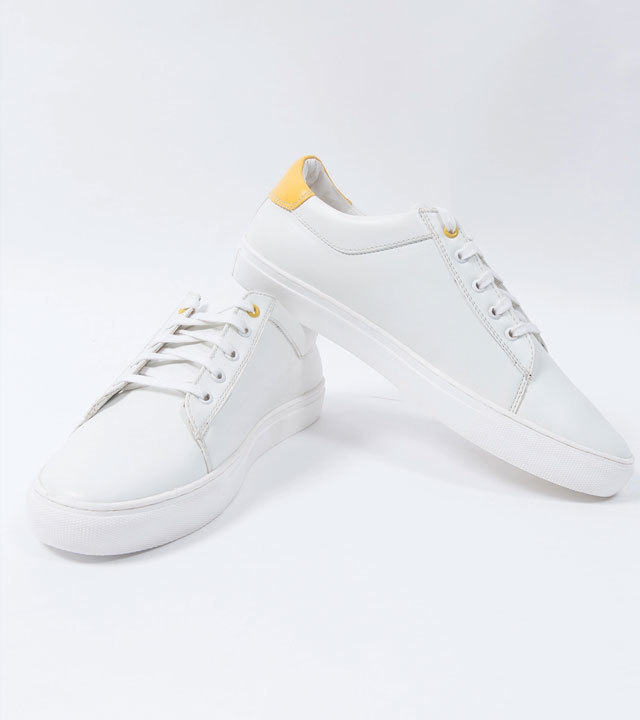 Now for the fashion angle, why will this up your style? Because it pops! White shoe has become the holy grail of Footwear for a season, just this one simple addition, makes your entire outfit not only come together like a symphony, but it also makes your minimal Joggers and classic tee look chic. So this White Shoe is a chic-maker. It makes everything pop, no matter what you pair it with really, from Boxers(try at your own risk) to Denims. Also, it has great chemistry with any colour you pair it with. From an inky blue, to a subtle grey or a bold red, the white shoe is a perfect wingman. Why do you think your celebrities can't get enough of them, from airport looks, to events, even going out partying they've sported the White Shoe everywhere from Manhattan to Mumbai!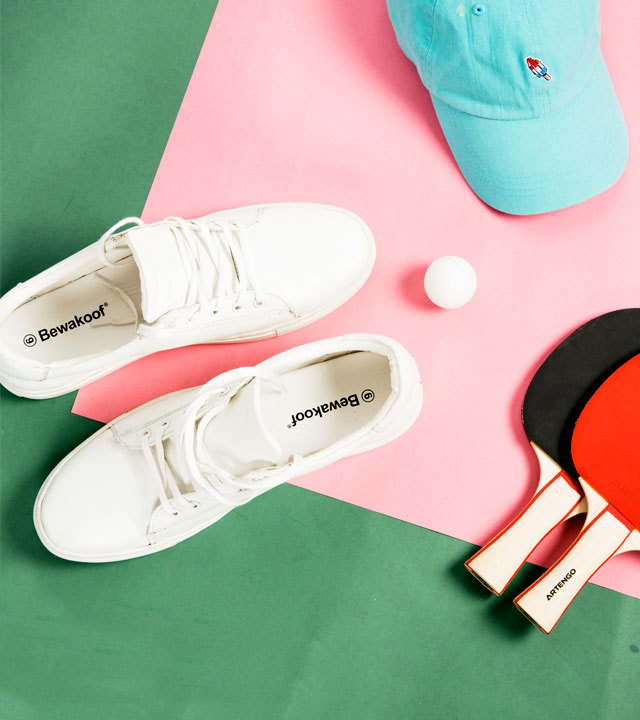 Not just that, it adds this energy and sporty vibe to your look, and since when we're not at work most of us are either in Joggers or Shorts just trying to be comfortable. And the best part it is no fuss to keep this around while being functional and lasting. It is a classic low-top sneaker with a PU (Polyurethane) upper, which makes it super easy to maintain, just whip out a wet cloth and wipe gently and your shoe will be as good as new and a TPR sole(Thermoplastic Rubber), which provides for a great and firm grip which means it is leather free.
The White Shoe is ultra comfy, fabulously functional and indisputably fashionable, so now that you know just how mind blowing it is. It's time to get yours! Because this trend is here to stay, and this is only the starting line, so make sure you have yours. And I mean just imagine, a classic and crisp White Shirt or a Pop T-shirt, Blue Denims and White Sneakers, it's a case and point!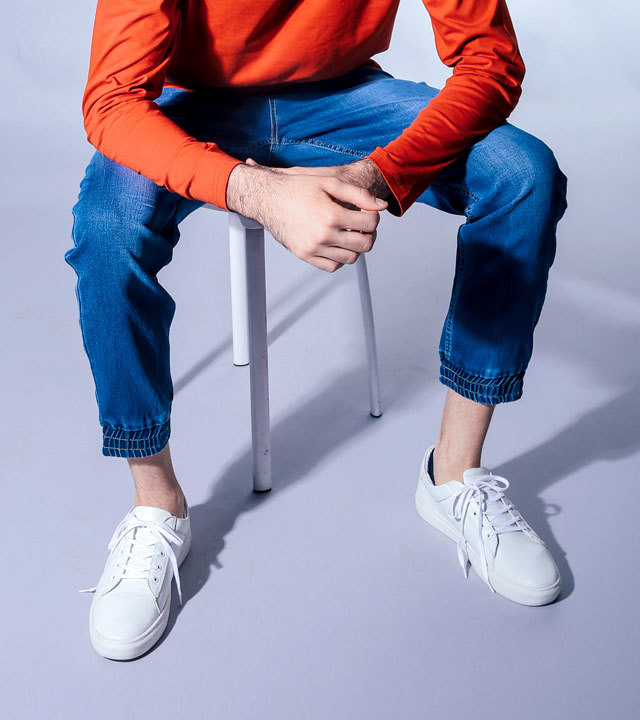 Image credits: The copyrights of the images used in this post belong to their respective owners. The credits where known are specified under the image - if you're the owner of an image and want it removed, please contact us.