Indian smartwatch brands are now soaring high and catching up with the global trends of the time. As time has advanced, the smartwatch has gone through its own evolution. As of today, a smartwatch has multiple features like heart rate monitors, pedometers, physical activity trackers, blood pressure monitors, sleep monitors, and so many others. And, it's only being modified further! Comparing the smartwatches today and a few years ago, there's a lot of difference. In this blog, we'll discuss the top 10 Best Smartwatch Brands in India.
Did you know, a smartwatch is technically a wearable computer that provides a touchscreen interface for daily use? And, the first digital watch was featured in 1972. Manufactured by Hamilton Watch Company, Pulsar was the first watch that could store 24 digits, probably making it the first smartwatch with a user-programmable memory watch.
Today, smartwatches are not just notifiers but almost as useful as mobile phones and help in multi-tasking. Brands like Samsung and other hybrids have made a supreme effort to improvise these products and thanks to them, we now experience a new digital world via these.
Realme, Amazfit, Mi, Noise, OnePlus and so many new brands have entered the market. While smartphones are still winning the race of evolution as compared to smartwatches, there are significant changes and modifications in smartwatches over time. From batteries, software, design, features, looks, feel and other aspects of a smartwatch are being worked on and improved. These are now full-fledged wearables.
Smartwatches in 2021 are so useful! Want to call someone? Use your smartwatch. Want to monitor your activities? Use your smartwatch. Want to set a reminder? Use your smartwatch. Want to set an SOS? Use your smartwatch!
We often think of which is the best smartwatch low price in India and have surely Googled the 12 different types of watches for men and women. In this article, we have compiled a list of the best smartwatch brands in India that you must know and own!
List of the best smartwatch brands in India
1. Mi Smart Band 4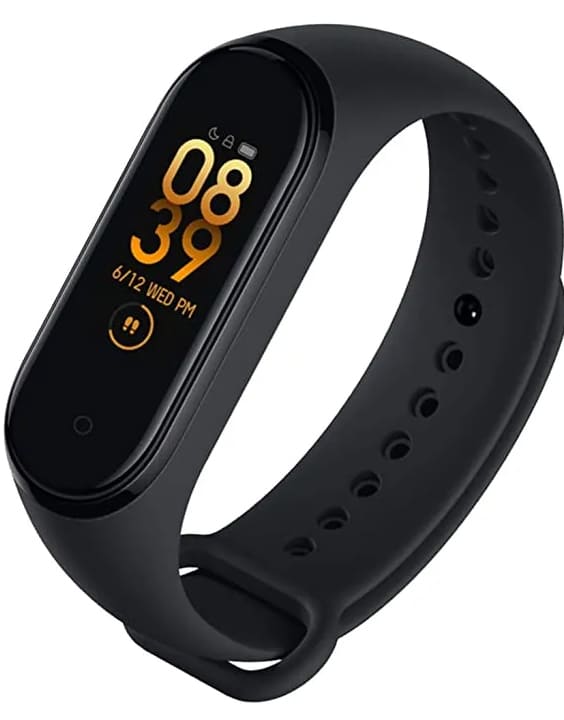 Mi Band devices and Xiaomi devices have a lot of fan-following and for a good reason! They make products that are efficient and don't burn a hole in our pockets. Prices are skyrocketing and it's no wonder that the common man looks for pocket-friendly products. Mi Smart Band 4 is one of their products that best reflects their low cost yet high-quality execution. 
Xiaomi Mi Band 3 was considered one of the best smartwatches in India in 2018 and the Mi Band 4 is better than that – it has a better display, more activity profiles, etc. Obviously, with more features, there's a rise in the price but it is worth every rupee! And at the end of the day, the smartwatch is one of the best smartwatches in India under ₹5000.
2. Fitbit FB507BKBK Versa 2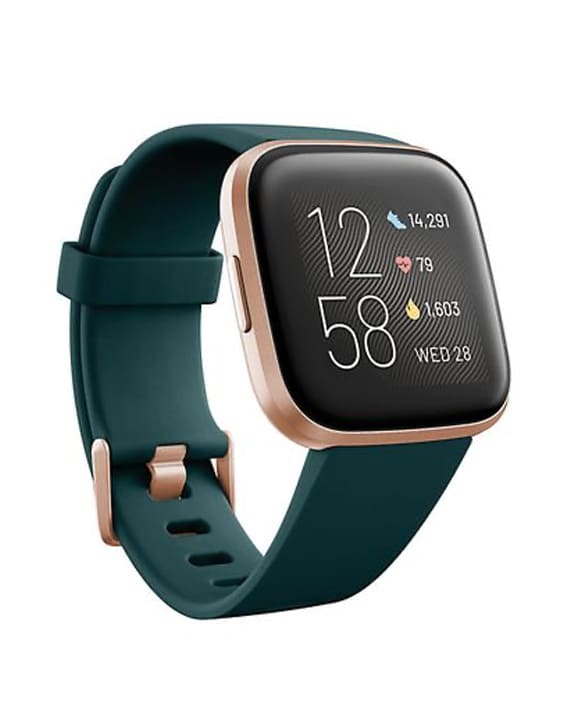 Rightly holding a place in the list of the top 10 best watch brands in India, Fitbit Versa 2 is a good buy under 15000. The brand's first watch Ionic was not up to the mark but with the Fitbit Versa 2, the company has made a mark in this sector and industry. So much so that this watch helped change the brand's fortunes around. Fitbit proved that a good product can be delivered without having top-notch features and it doesn't need a customer to burn a hole in their wallet. 
Founded in 2007, founders James Park and Eric Friedman built on the idea of using sensors in wearable devices. If you're looking at a smart wearable that could provide aid productivity, this is the best smartwatch in India. It offers activity tracking, health tracking and so much more. It's almost like a beautiful combination of a phone and a watch.
3. Noise ColorFit Pro 2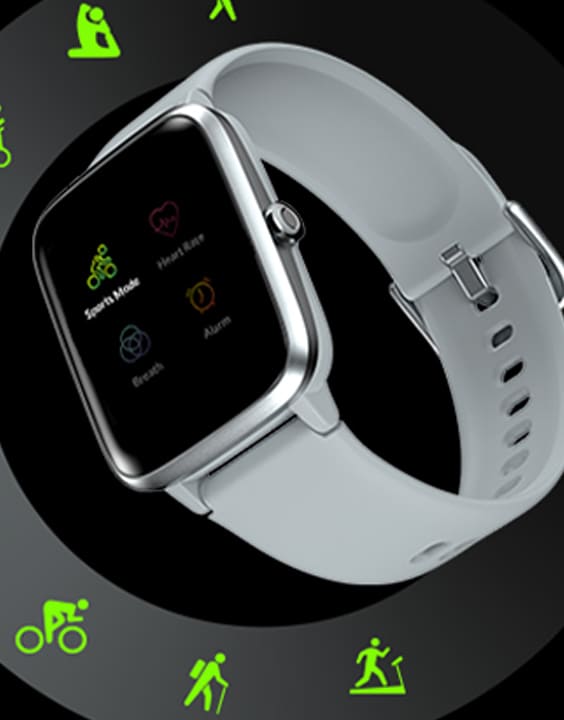 Considered one of the top 10 smartwatches for women, Noise Colorfit Pro 2 is minimal yet stylish and available at only ₹3499. It has a resolution of 240X240 pixels and has a 1.3-inch display. With silicone bands, this smartwatch is comfortable to wear for long hours. Noise Colorfit Pro 2 can track various physical activities like biking, running, climbing, walking, and more. Now, all these features are available in other watches as well, so what makes this special for women, you may ask. 
This smartwatch comes with a female health care option that helps women in tracking their menstrual cycle! To add to this, it also comes with a sleep tracker and uses the sensor to detect motion and collate data for sleep. It specifically shows deep and light sleep and the awake option. The brand has kept it interesting by providing this information with a graphical representation. Sync this watch with your iOS or Android and make the best use of this waterproof masterpiece. It's available in different colors like jet black, mist grey, and teal green.
4. HONOR Band 5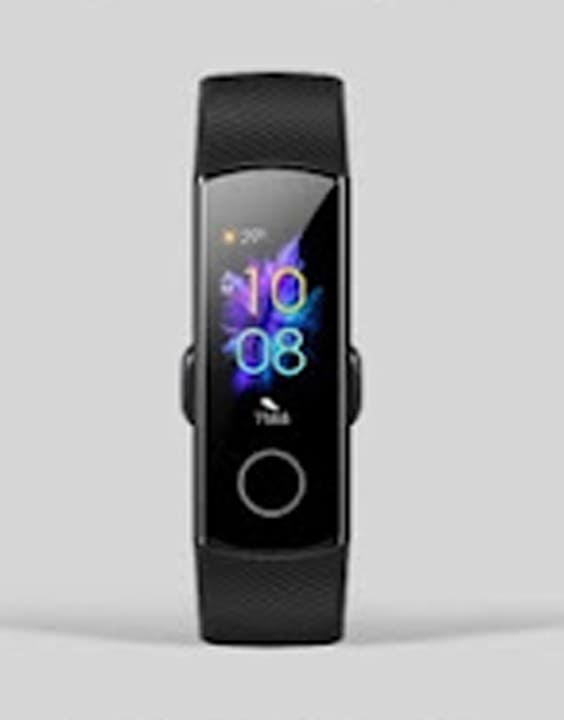 HONOR Band 5 comes with an immersive AMOLED display, SpO2 monitor, smart music and volume controls, and swim stroke recognition among many other features. With 14-day battery life, this smartwatch for girls also has a scientific sleep monitoring facility that is unique to its kind. This smartwatch may come in three colors: Meteorite Black, Coral Pink, and Midnight Navy; but is very similar to its predecessor, the HONOR Band 4. It has detachable straps on both sides so that means you can customize the straps as per your outfit. 
It has a simple, user-friendly UI and can tell how many steps you've taken, your heart rate, workout details, and other notifications. Owning a product of the best smartwatch brands is important because they provide features that would make your life easier. So to elaborate, this watch buzzes you to move if you have been inactive for a long period of time.
5. Garmin Forerunner 245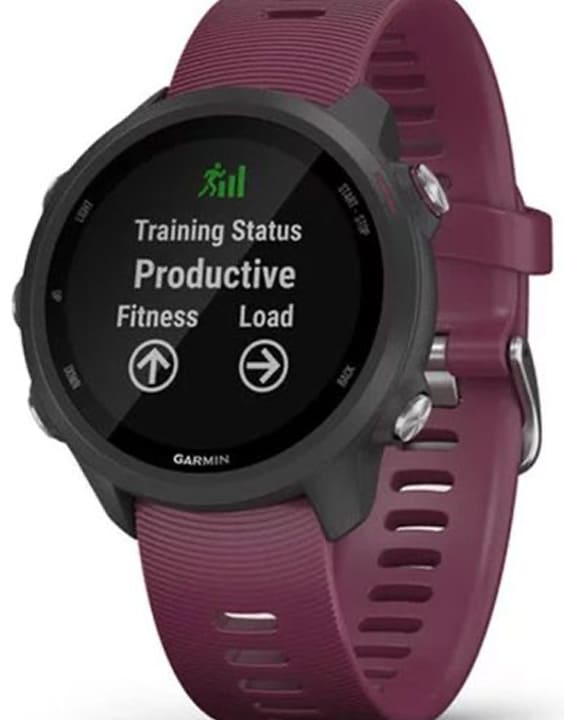 This one will definitely not feature in the list of best smartwatches under 10000 but is one to feature in the Indian smartwatch brands that you can pair with your casual or smart casual attire. Get cool new shirts for men or a tshirt for men or even hoodies for men, and pair these with the smartwatch to watch the people around you go gaga over this gadget! Priced at ₹29490, this watch is a benchmark for all competitors. It offers excellent performance and sets your soul on fire with its amazing features. 
It has a round dial and is just 42.3mm wide, 12.2mm thick, and 38.5g in weight, and comes with silicone bands for long-time comfort. Its transflective LCD can be seen in direct sunlight, eliminating the need for a backlight during the day. It offers multiple watch faces to choose from and the tiny up, down and back buttons help you around the interface.
6. Samsung Galaxy Watch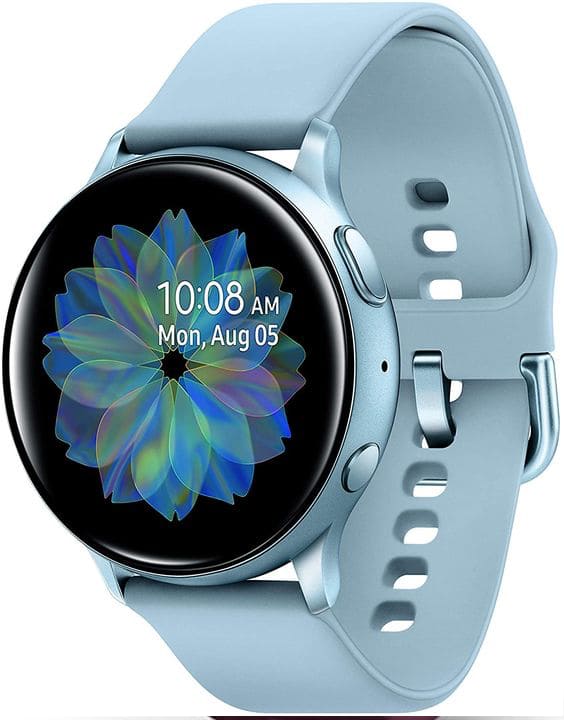 The Galaxy Watch is well-designed with good attention to detail. Available in two different sizes – 42mm and 46mm, they have different color options. In the 42mm model you have Midnight Black and Rose Gold while in 46mm, you just have a Silver color option. All models have been created to aid in UI navigation with a rotating bezel. Compared to a touchscreen, the bezel is convenient and faster. With a 'click' feedback, you'll know exactly how much input you have dialed. Like most other Samsung devices, Galaxy comes with an Exynos processor. In this case, a dual-core processor, along with Bluetooth in India. They have Bluetooth and LTE variants internationally. 
And moreover, they provide 4GB of internal storage that makes this watch the best one in case someone doesn't want to carry their phones to the gym or their morning walk. With this watch, you'll be equipped with an accelerometer, gyroscope, barometer, heart rate sensor, and ambient light sensor on the watch. One of the best Indian smartwatch brands, the Samsung smartwatch price in India starts at ₹30990.
7. Amazfit Bip U Smart Watch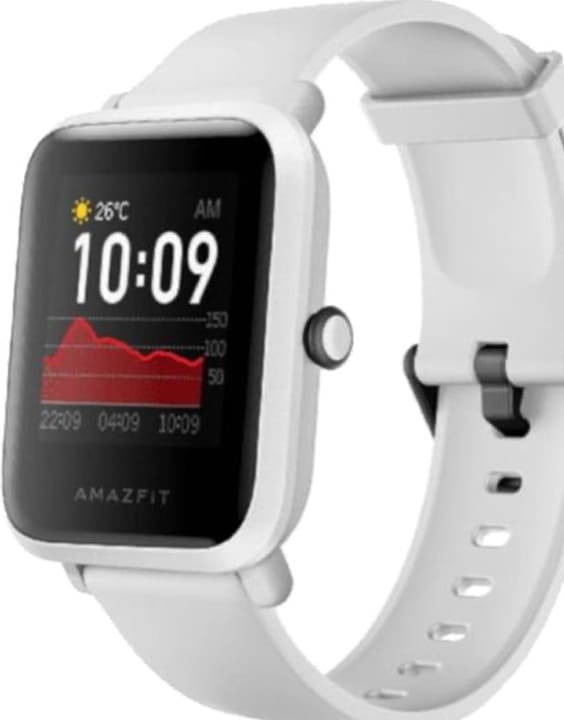 Amazfit definitely deserves to be on the list of the best smartwatch brands in India. A lightweight watch at 31 grams, Amazfit Bip U is comfortable to wear during a workout and at night to track sleep. The bands are made of silicone and are adjustable to a length of 76-118 mm. It has a 1.43-inch colored touchscreen with a small circular button on the right side of the watch, This button is multifunctional. You can unlock the watch, wake the screen, return to the previous menu, scroll up and down, pause and access other functions via it. Even though it isn't transflective, the screen is easily visible outdoors. 
This watch works both with Android and iOS devices. To access other features or change the watch face, you must download their Zepp app. Amazfit Bip U offers real-time heart rate monitoring, blood oxygen level measurement, sleep tracking, stress monitoring, a menstrual cycle tracker for women and much more! It also shows incoming calls and other app notification alerts.
8. GOQii Vital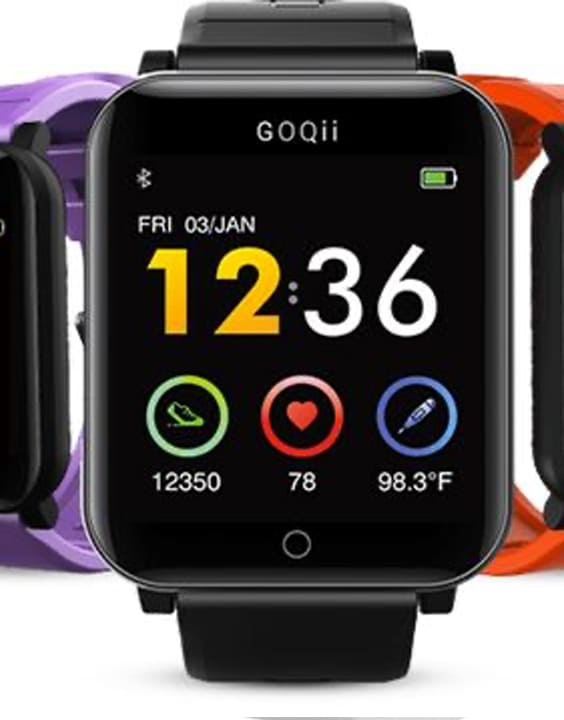 Another watch to make it to the list of best smartwatch brands in India, starting at just 1800, is GOQii Vital. GOQii entered this industry just three years ago and they've already come a long way. Unlike any other brand, they provide a live coach/motivator and health plans catering to one's requirements. It provides a colored OLED display and is easily visible in sunlight. It has a touchscreen option – tap to wake up, navigate up and down, and explore other options. Monitor your oxygen levels, measure body temperature, accurate heart rate monitoring, various exercise modes, blood pressure monitor, notifications, and other features are offered with this watch.
A unique feature of this watch is that it has music control, which you can control with just one tap. So, you don't need to look at your phone every time. What's more? It has an international rating of IP 68 which means that it is protected from dust, dirt, sand and is water-resistant up to 1.5m underwater for as long as thirty minutes!
9. Fastrack Reflex 2.0 Watches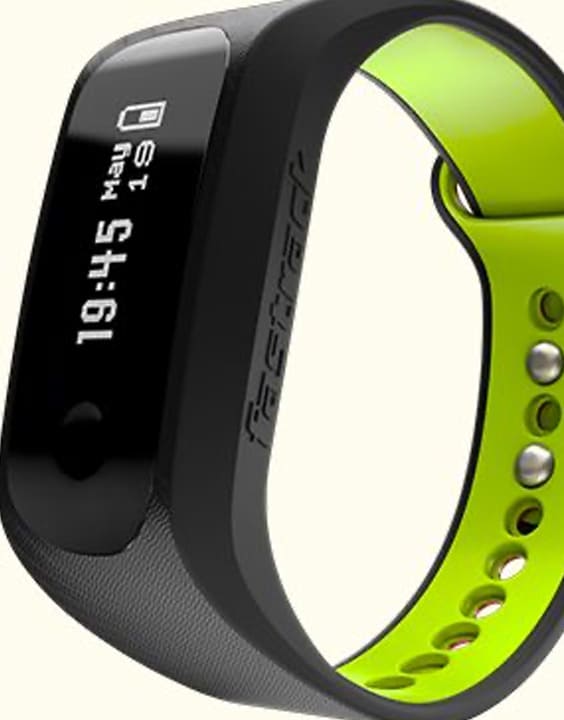 Undoubtedly one of the best smartwatch brands in India, Fastrack's Reflex 2.0 watches start at 1999. Aimed at the youth and young people, this brand has a lot of watch options. Their Reflex 2.0 comes with a dual-tone band that is attractive and unique. The outer side of the band has a designed finish while the inner side of the band is smooth. This simply makes the watch simple yet stylish. It comes with the advantage of being able to be charged with a regular USB. 
The only concern seems to be the horizontal orientation. A vertical one would have made it much easier for the customers to take a look at this. If you have a habit of forgetting where you have kept your phone, this smartwatch would help you locate it! Moreover, you could also set up up to five alarms to remind you to move around in case you have been inactive for a long time.
10. Fossil Gen 5 Carlyle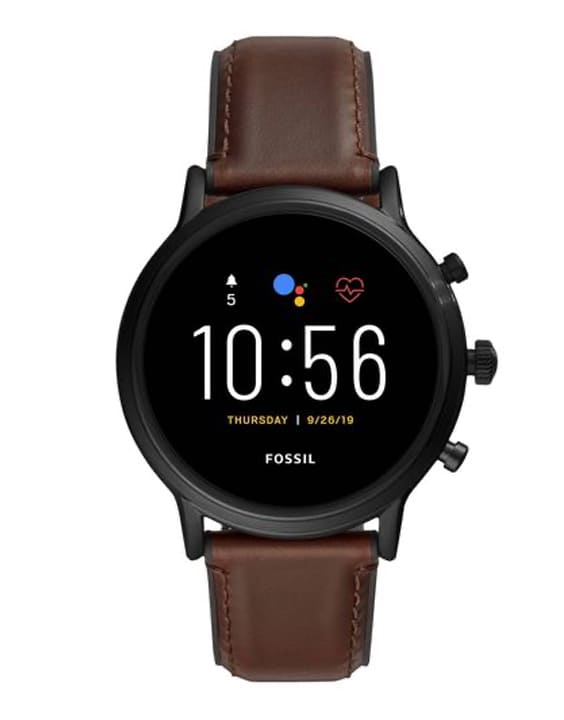 Fossil smart watches India is known to create one of the best smartwatches in the country. Futuristic, timeless beauties, full of reliable properties and features. Not that it is 'perfect', but can be considered as the 'best-buy' because of its all-purpose use. It is available in various colors and has many strap options available. And because of these properties, this watch is perfect for fashionista tech fans. Its circular display is 44mm large and easily blends into whatever you're wearing.
How to style? Pair your favorite pair of clothing with one of the best smartwatch brands in India and go chic and smart. With the best online shopping in India and a trendy fashion app like Bewakoof, you can choose the best t-shirt for women or a women's jacket and dress to the T for any and every event.
Smartwatches enhance your overall look and the consumer experience. The wide variety of features available in various smartwatches today, can suit different kinds of consumers in the market. Keep yourself up to date and classy when you buy one of the best smartwatch brands in India.
Image credits: The copyrights of the images used in this post belong to their respective owners. The credits where known are specified under the image - if you're the owner of an image and want it removed, please contact us.