Choosing a mattress is one of the most difficult tasks of all time. Whether you buy online or at the store, there are high chances of being confused with the number of options available. It really makes you wonder, 'What's the right way of choosing a mattress for yourself? we have curated a list of the 10 best mattress brands in india that you should consider for buying your mattress.
Even though there's always a sales executive at the store to educate you about the 'perks' of a product and there's always the 'More info' section on a website, understanding these key factors is not a layman's job.
Having a good night's sleep is the secret to a happy life. We spend one-third of our lives sleeping and thus a mattress is one of the most important things. Investing in a good mattress is almost as good as investing in a happy future. And if nothing else, would you want to wake up with a bad backache and ruin your day?
With our hectic schedules, we are often advised to sleep for eight hours, at least. But that would be a complete waste if you don't have the right mattress to sleep on. But to identify the most suitable one for you, you must first know the best mattress brands in India.
BEST MATTRESS BRANDS IN INDIA
Identifying the best mattress in India would require a lot of research. And with so many new brands entering the market, not everyone will have the time and energy to get into this. But the good thing is that most of the brands offer you a 'trial period' for these mattresses and allow you time to make a wise decision. Quality, comfort, price, after-sales support – are some of the key features that brands focus on nowadays. They ensure customer-satisfaction services and build products to match the fast-paced lifestyle of people today.
So, let's get started with the top 10 best mattress brands in india
1. Wink & Nod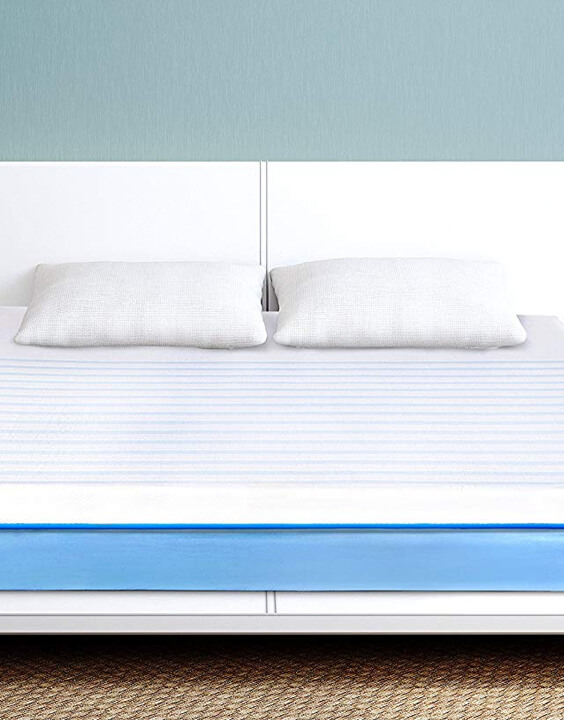 Established in 2017, Wink & Nod is a Pune based company that focuses on creating premium sleeping products. With the highest thickness of cool-gel memory foam in the industry, Wink & Nod uses only CertiPUR-US® certified foam in its products. This means that these mattresses are non-toxic foam products
On the other hand, the fabrics used in the making of these are thoroughly tested and screened to ensure that heavy metals and toxic components like lead and arsenic are not present. Furthermore, they check for allergy-inducing and irritating chemicals or hazardous substances like pesticides or chemical dyes. Keeping customer safety and satisfaction in mind, Wink & Nod provides mattresses with a 1.5″ cool gel memory foam-based upper layer, 1.5″ latex foam layer, 5″ HD support layer, fully washable, and removable ultra-premium cool blend outer cover. These mattresses also offer zero partner disturbance and are sag resistant with a warranty of 10 years!
Key features:
Internationally certified
100 nights trial
Thickest memory foam in the market
2. Wakefit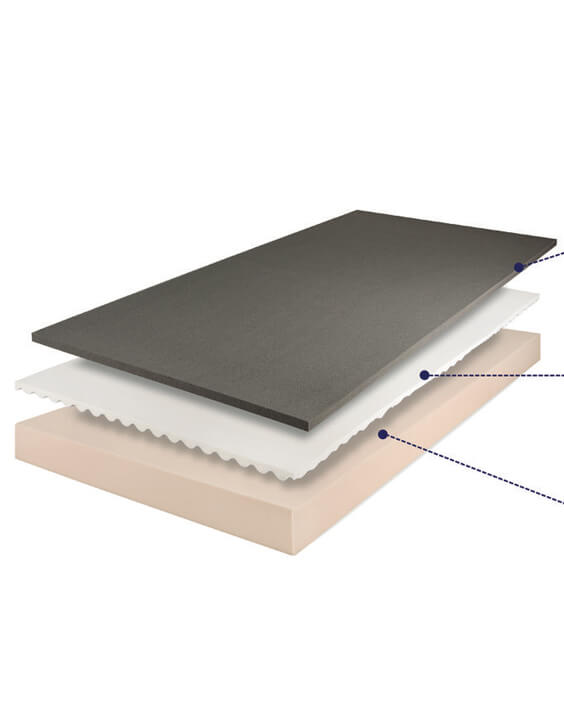 One of India's top-rated mattress brands, Wakefit is the brand to look out for, for budget buying. Giving it their all, they invested their time and efforts into experimenting with various models and finally innovated one of the best mattresses today; thereby becoming one of the top mattress brands in India. Their best-selling product is the Orthopaedic Memory Foam Mattress; the next-gen mattress you didn't know you needed! 7 pressure zone foam, high resilience foam, breathable premium fabric, and medium-firm, Wakefit offers a 10-year warranty for this product.
Wakefit also offers the Dual Comfort mattress with the medium soft and medium firm on opposite sides. Their 7-Zone Latex mattress is made of special latex blocks, created with different densities to support each part of your body. Lastly, their foam spring mattress is medium firm and bouncy.
Unlike the regular spring mattresses, this one offers motion isolation. This means, you can jump and enjoy the spring-y feeling but you won't hear any of the squeaky noise of the spring. And honestly, that's the kind of innovative technology we need!
Key features:
100 nights trial
Budget-friendly
Provides great support for back pain
3. Kurl-on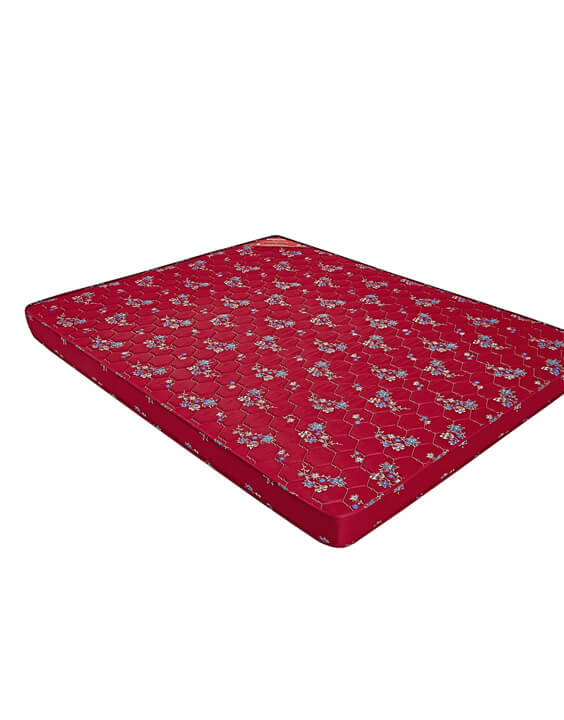 Established in 1962, Kurl-on is one of the older mattress brands in India. If you don't want to get into the nitty-gritty and want to quickly pick a brand, Kurl-on is the one you're looking for. This brand offers quite a few options to choose from. However, two of their bestselling products are the coir mattress and the spring mattress.
The Pure Coir mattress is constructed with a great thick natural coir core layer and has the ACD & VCT technology which makes it extremely firm. That means, excellent support to your back and body. Be assured to have protection from mites, fungi, and bad odor. On the other hand, known as the Dream Sleep, the Kurlopedia technology provides antibacterial properties, making it bug and mite-free. Don't miss the gently knitted fabric that feels extremely soft and comfortable to the skin.
Key features:
Comfortable to the skin
Trademark Kurlopedic technology
Microbes, dust mites, and bed bugs resistant
4. Sunday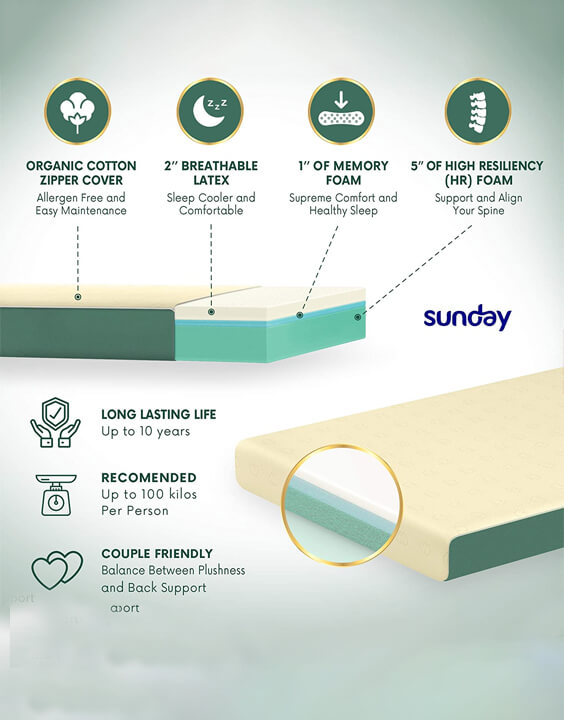 Adding to the list of the top mattress brands in India is Sunday! Offering the perfect amalgamation of comfort and support, the Sunday Ortho Latex mattresses are technically superior products that you must own. With an orthopedic design and excellent support, these are very affordable. So many pros definitely make this one of the best mattress brands in India for us.
Sunday is known to produce products that last longer than its competitors and use as many natural materials as possible. From the organic cotton top cover to certified latex, this brand is driven by nature-loving people. The use of cotton for the cover makes this mattress airy and of absolute comfort.
The brand has a rigorous quality check in place – SUV roll-over test, egg test, etc. The materials used are imported from Belgium and are of top quality. The latex is certified from Oeko-Tex and Euro Latex so you don't need to worry about quality. Sunday is one of the few brands that have an ISO-9001 certification for its operations. Thus, you can be worry-free about their returns and warranty policies.
Key features:
An intelligent combination of Latex and Memory Foam
Fully breathable and cool
10-year warranty
5. Recron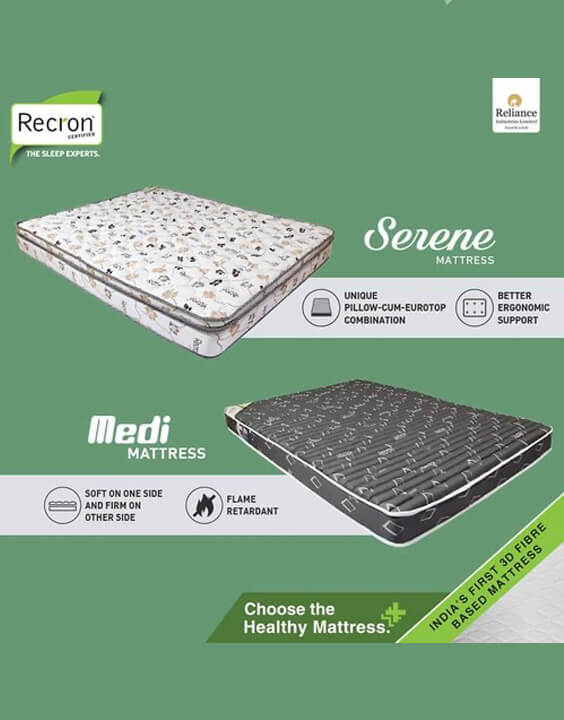 Owned by Reliance Industries LTD, Recron is undoubtedly one of the best mattress brands in India. It was launched in 2002 with the aim to meet the expectations of the common man – good quality, excellent sleep products at affordable prices. The team of experts at Recron has introduced us to products that are lightweight, soft feeling offering the perfect support. They are made with advanced ECS technology and protect your body when you sleep.
Recron has introduced the indigenously developed EHS (Engineered Healthy-Sleep) System in India. This ensures you have a peaceful sleep and makes nighttime a truly relaxing time for you.
Key features:
Orthopedic mattress with fiber support
Perfect thickness for all body types
Aids in eliminating all sleeping problems
6. Emma Mattress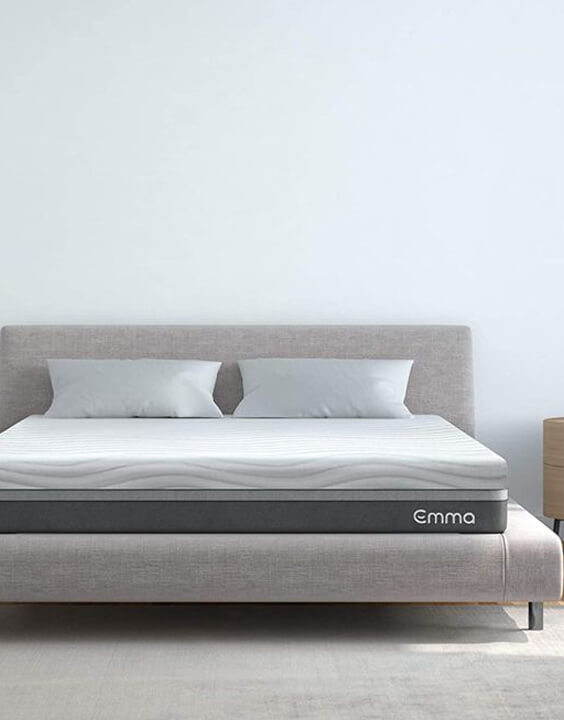 Launched in 2015, Emma mattresses have already made a mark in the industry. Having sold over a million products, Emma offers the comfort and experience of a premium mattress. It's a fast-selling brand that sold more than 2 million mattresses in 2020 alone. To add to this, Emma has won over 22 international awards for quality, comfort, durability, and ergonomics, making this one of the top mattress brands without a doubt.
What makes Emma more desirable is the excellent temperature control that it offers via its trademarked 'Airgocell' open-cell technology, the perfect body support with its patented HRX foam and visco-elastic memory foam layers, and its exceptional motion transfer negation so you don't know when your partner turns. What's more? Emma mattresses are 100% vegan!
Key features:
11-year warranty
100 nights trial
Value for money
7. The Flo Mattress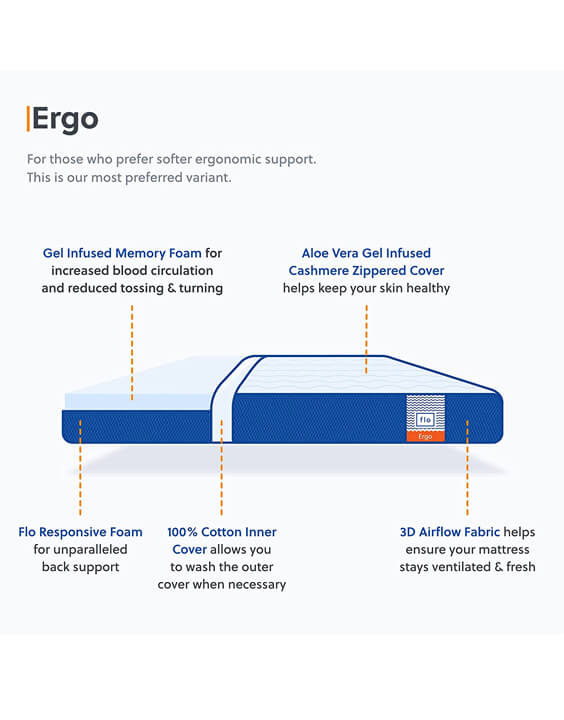 When counting the best mattress brands in India, the Flo brand cannot be missed. Experts recommend this mattress when ergonomic support is what you seek. This specially designed mattress is manufactured with gel-infused memory at the top layer that will not let your body sink in and helps maintain your spine's natural shape.
The aloe vera gel-infused cashmere fabric cover has microbial properties to protect your skin and keep it fresh and hydrated. Additionally, the high-density memory foam stuffing ensures zero-partner disturbance. The responsiveness of the poly foam layer hits the pressure points of the body and thus can relieve stress accumulated in your body.
Key features:
Equipped with micro-capsules heat-absorbing gel
Aloe Vera gel infused zipper cover
Manufactured with responsive polyfoam
8. Sleepyhead Mattress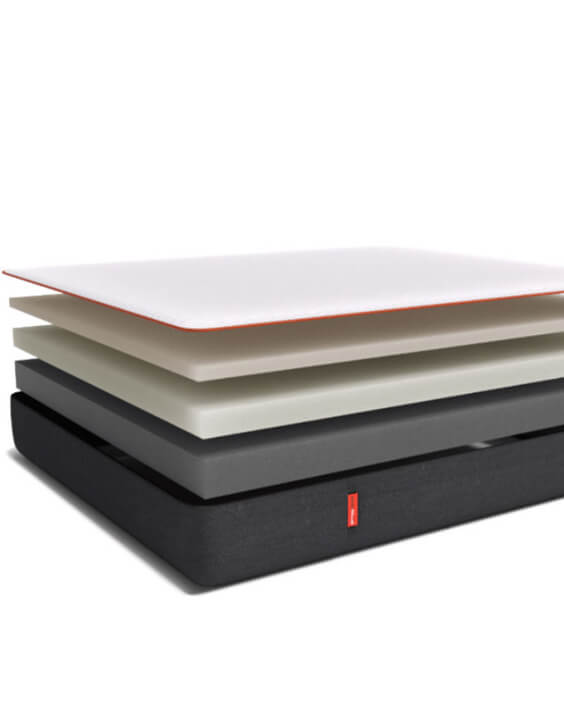 Another brand that offers great orthopedic mattresses is Sleepyhead. Their 3-layered orthopedic memory foam mattress is ensured complete support and comfort to your body. They offer a 100-night trial period along with a 10-year warranty and have the latest PCM (Phase Changing Material) which is a technology that is used by NASA. It absorbs all your body heat and redistributes this to the body overall, ensuring a stable and suitable temperature. The Sleepyhead mattress is manufactured with dynamic grooves that aid in the circulation of air inside the mattress.
This brand can safely be called a savior as its foam base has helped many customers relieve their backache and enjoy a good night's sleep.
Key features:
Comes with cooling grooves
Provides relief from pressure points
Complete Orthopedic supportive
9. Dreamzee Mattress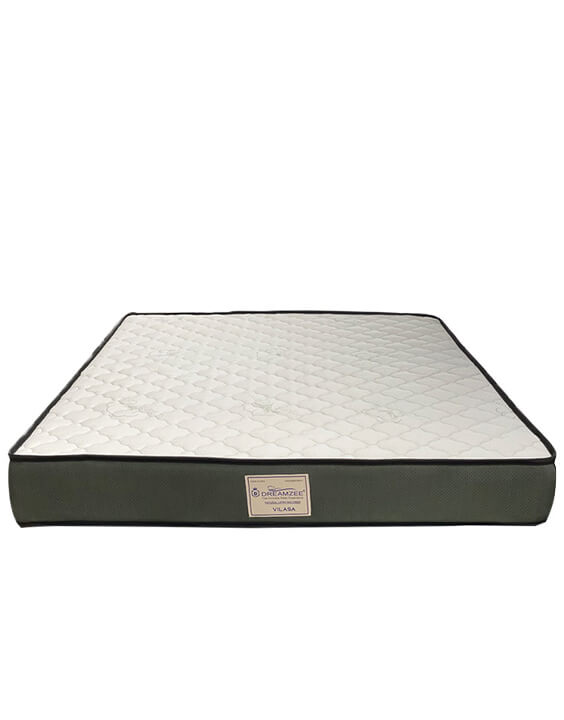 Dreamzee is a unit of E-Megamart. A profound manufacturer, Dreamzee's product range includes natural latex mattresses, spring mattresses, and mattresses accessories. They are highly known for their absolute comfort, top-notch quality, and competitive prices. When true comfort is what you need, Dreamzee is the best mattress brand in India you must consider.
The Ortho-care mattress from their range of mattresses is one of the best-selling products. Its queen-size is the highest sold product and is designed to provide maximum comfort and additional support. These products are 100% natural with anti-allergic properties and bio-degradable.
Key features:
Provides overall body support
Comes with heat-sensitive memory foam material
Uses 2-inch Visco memory foam developed by NASA
10. Nilkamal Mattress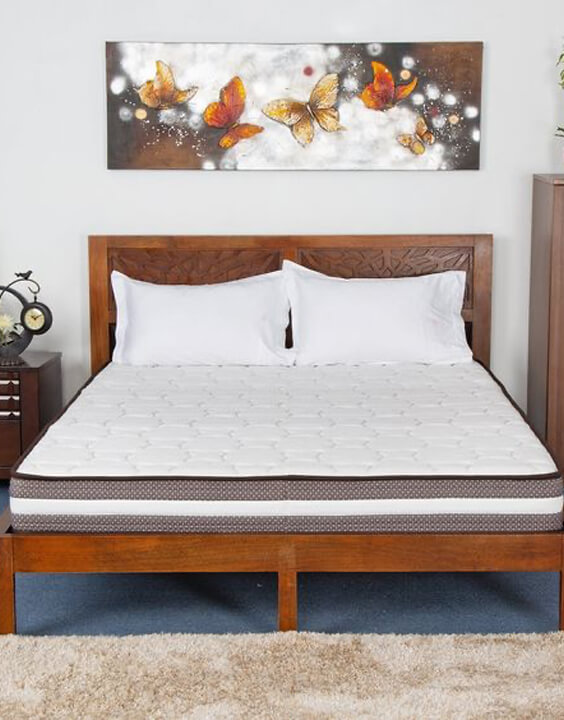 Last but not least in the list of best mattress brands in India, is the Nilkamal mattresses. Originally, Nilkamal is one of the largest furniture manufacturers in India. However, as soon as they entered the mattress world, they hit jackpot with maximum sales. The strategy or the USP of these mattresses is they are designed keeping in mind the prevailing weather conditions in India.
Slightly on the expensive side, Nilkamal mattresses are suitable for every Indian home, made of premium quality Evlon/Lux Foam.
Key features:
Uses intelligent sleep technology
Multi-layered mattress
2-year warranty
It's not an easy decision to buy something online. But you have to keep in mind to explore all products considering your comfort and needs. There are a variety of brands to choose one, make sure you get the best one for yourself.
And once you've bought your new sleep partner, don't forget to head to Best online shopping in India and the only fashion app you need!
Related Articles- 
Image credits: The copyrights of the images used in this post belong to their respective owners. The credits where known are specified under the image - if you're the owner of an image and want it removed, please contact us.