Ah, teenagers – the demographic notorious for their love of all things trendy. From TikTok to Instagram, the latest teenage fashion trends spread like wildfire across social media platforms faster than you can say "fashionista". And as the seasons change, so do the styles.
So, what's the latest in teenage fashion and what are some trendy outfits for teenagers? Buckle up, my trendy young friends, because we're about to take a deep dive into the world of Gen Z fashion, from oversized blazers to chunky sneakers and everything in between. So, grab your avocado toast and get ready to rock the latest trends, because this blog post is all about the fashion-forward teens of today!
What's Hot This Season When It Comes to Teenager Fashion?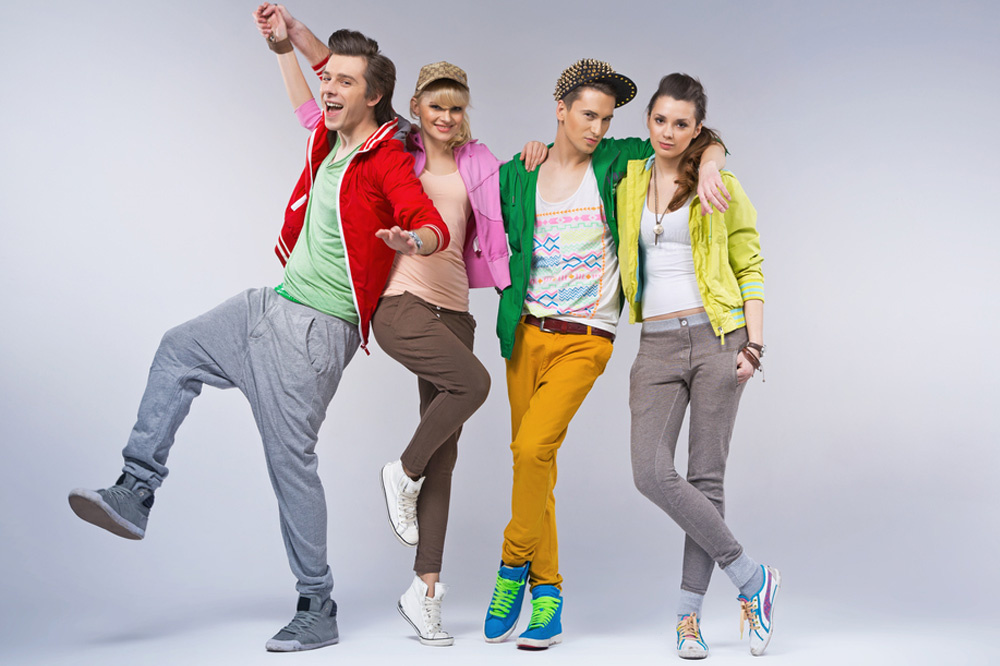 Do you want to know what's hot this season when it comes to online shopping for teen fashion? Well, you've come to the right place, my fashionable friend. Our style guide for teens will tell you that the fashion trends of 2023 are all about bold colors, quirky patterns, and oversized everything. Yep, you heard that right – oversized is in. 
From oversized blazers to chunky knit sweaters, the bigger, the better. And let's not forget about the accessories – bucket hats, statement earrings, and chain necklaces are all the rage. 
When it comes to bottoms, it's all about high-waisted pants and wide-leg jeans. And of course, we can't forget about the shoes. Chunky sneakers are still going strong, but this season, combat boots and loafers are making a comeback. 
So, there you have it, folks – the hottest trendy outfits for teenagers that are in fashion this season. Now go forth and rock those bold colors and oversized fits like the fashion-forward teen you are!
Outfit #1: Statement Shirts and Denim Jeans – An All-Time Classic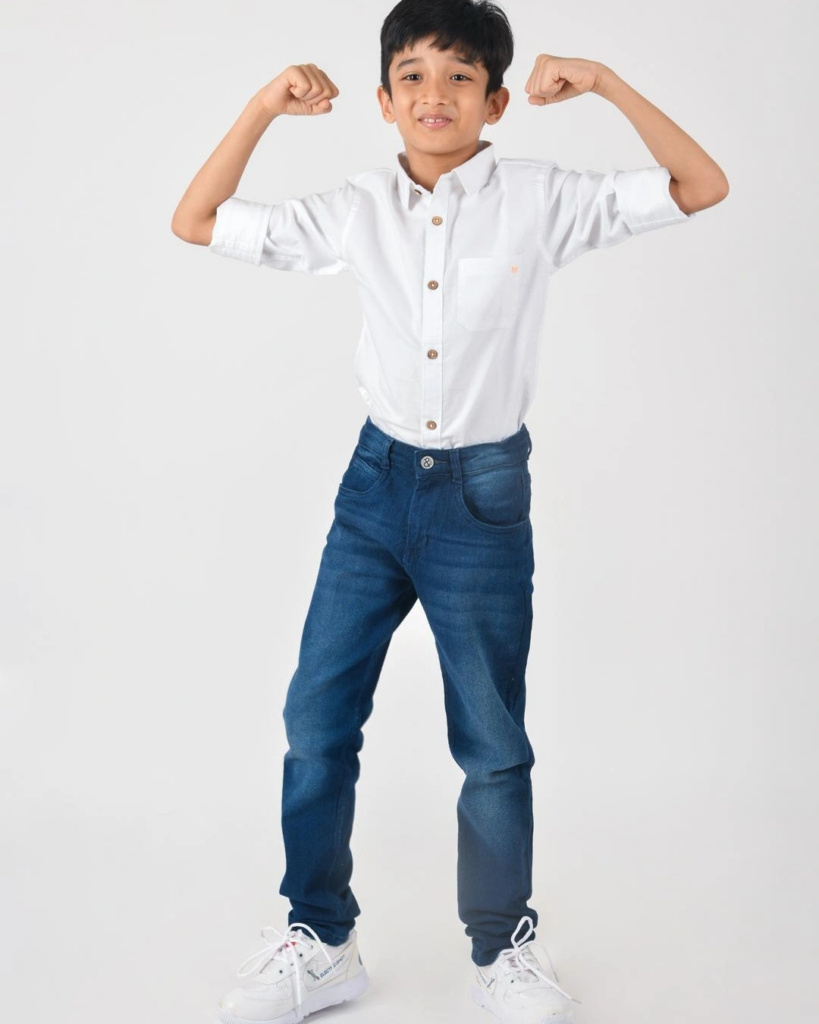 Statement shirts and denim jeans are like the PB&J of fashion – a timeless combination that never goes out of style. Whether you're running to class or hanging out with friends, it is one of the most trending teen fashion outfits. And the best part? You can never go wrong with a statement shirt. Whether it's a graphic tee or a bold slogan, it's the perfect way to express yourself and add a little personality to your outfit. 
As for the denim jeans, well, they're a wardrobe staple for a reason. Whether you prefer skinny jeans or wide-leg, high-waisted, or low-rise, there's a pair out there for every style.
Outfit #2: Bold Colorful Prints – Make a Bold Statement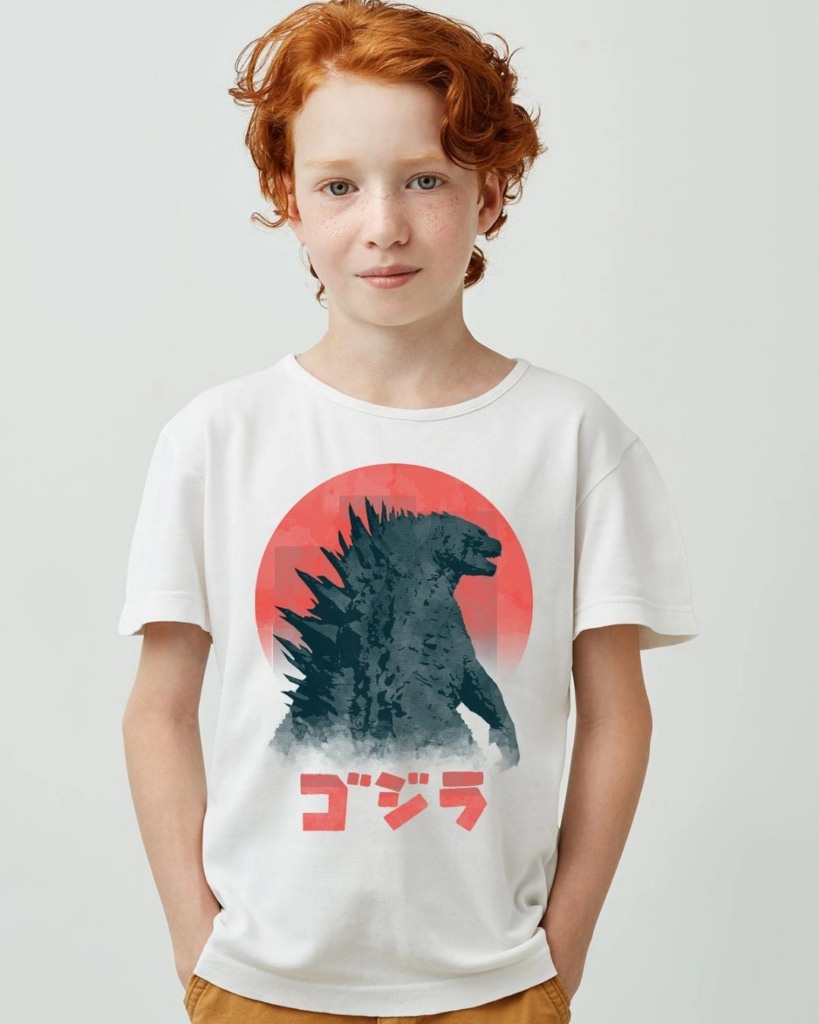 Move over neutral tones, bold, colorful prints are here to make a statement in teenage fashion. Whether it's animal prints, florals, or geometric patterns, these prints are not for the faint of heart. They're loud, they're proud, and they demand attention. And let's be real, why blend in when you can stand out?
From bold graphic tees to flowy skirts and dresses, there's a bold print out there for everyone. And don't be afraid to mix and match – who says you can't wear polka dots with stripes? As long as you're confident and comfortable, anything goes.
When it comes to teenage fashion, vibrant colors are all the rage. From neon greens to hot pinks, bright and bold hues – these are the vibrant colors teens love. They are the perfect way to add some energy and fun to your wardrobe. And let's be honest, who doesn't love a pop of color? 
Outfit #3: Streetwear Look – A Cool and Refreshing Style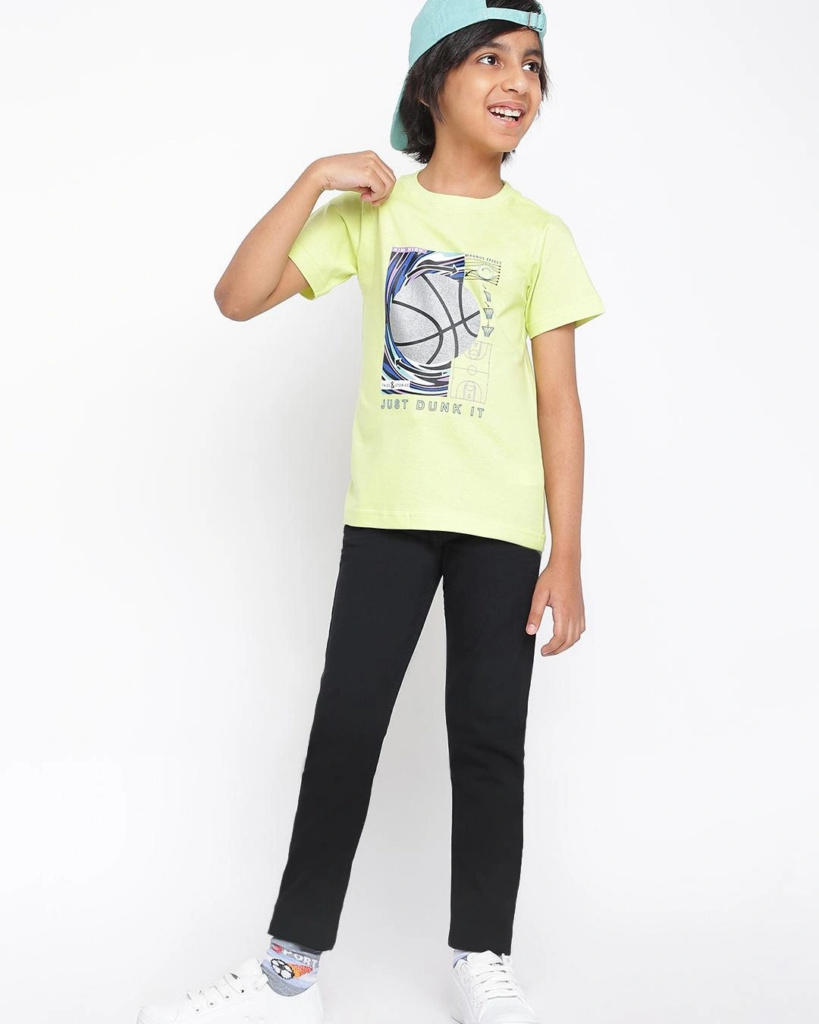 Streetwear, baby! It's the cool and refreshing style that's taking teenage fashion by storm. This year the street style lookbook is about comfort and max style! From oversized hoodies to baggy jeans, this look is all about comfort and attitude. 
You don't have to break the bank to pull off streetwear fashion looks. Hit up your local thrift store and score some vintage tees and dad hats, or invest in a good pair of sneakers that can take you from the classroom to the skate park. 
Outfit #4 Layering Pieces – Creativity is Key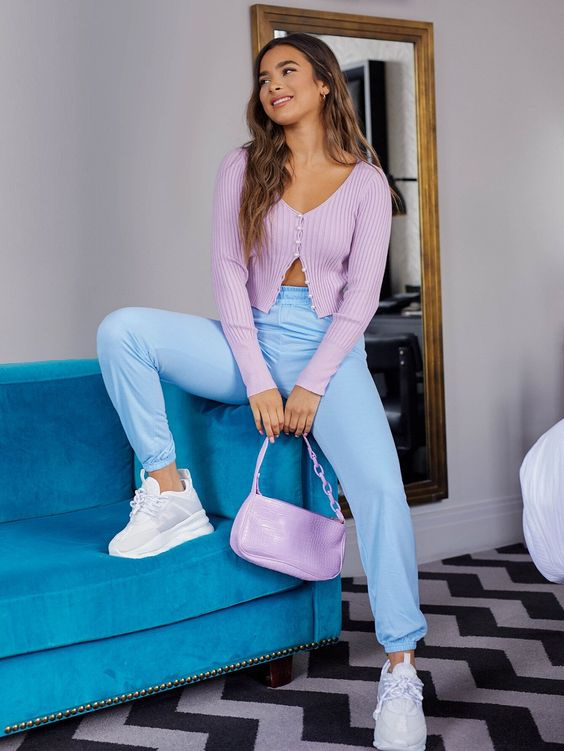 Layering pieces are the perfect way to unleash creativity and show off your unique style. Whether you're layering a denim jacket over a hoodie or pairing a crop top with a long cardigan, the layering pieces ideas are endless.
Layered look fashion trend is the perfect way to add dimension and texture to your outfit. It allows you to play around with different colors and patterns. Plus, it's practical too – you can easily adjust your layers based on the temperature outside or how much time you're spending indoors vs. outdoors. Mix and match different textures and fabrics, experiment with different lengths and proportions, and have fun with it!
What are the latest trends in teenage fashion?
Oversized clothes: Oversized shirts, sweatshirts and hoodies, t-shirts, cargo pants, flared or wide-legged jeans, and baggy jackets are currently in fashion for both girls and boys. Look them n up in our kids' jeans section.
Cropped tops: Cropped tops are hot in fashion for teenage girls. You can find an amazing collection in our kids' shorts section.
Athleisure wear: Leggings, sports bras, and hoodies are popular choices amongst teenage girls.
Vintage-inspired clothing: It includes retro graphic tees and denim jackets. Find them in our kids' t-shirts section.
Bold prints and colors: Bold prints and colors, including animal prints, tie-dye, and neon shades, are popular among both teenage girls and boys. Find these bold-colored outfits in our kids' shirts section.
Accessories: Accessories like chunky jewelry, statement belts, and hats are a great way to add a quirk to any outfit.
Take Charge of Your Style
In conclusion, teenage fashion is all about taking charge of your style and expressing yourself in unique and creative ways. Whether you prefer the classic and timeless look of statement shirts and denim jeans or the bold and colorful prints that demand attention, there's a style out there for every personality and preference. And let's not forget about the cool and refreshing streetwear look or the endless possibilities of layering pieces. The key is to have fun and experiment with different styles and trends until you find what works for you.
How many outfits should a 14-year-old have?
You are 14 and you are at that age where you want to stay on-trend always. We get it! And wearing your favorite fan merch or owning a piece outfit that your favorite celeb wore looks very cool. So, there's no right answer to this question. However, when it comes to teens' clothing, your wardrobe may vary depending on your style, lifestyle, and of course, budget. But if you have a diverse wardrobe that combines a variety of basics with trendy pieces, you're on a roll.
What clothing items are popular among teenagers?
Graphic Print Jeans and Pants, athleisure, sneakers, oversized or baggy outfits.
Are there any tips for choosing trendy outfits for teens?
1. Don't be afraid to step outside your comfort zone and try something new
2. Think about your style and what makes you feel confident and comfortable
3. You don't have to burn a hole in your pocket to look fashionable
What colors, styles, and fabrics are popular with teenagers?
1. Bright and bold colors are in, such as neon shades, bright pinks, blues, and pastels
2. Oversized clothing, athleisure wear, crop tops, graphic tees, and high-waisted bottoms are popular
3. Soft and comfortable fabrics such as cotton, denim, and knitwear are in demand
What accessories should teenagers wear to complete their looks?
1. Jewelry: Layered necklaces, statement earrings, and bracelets.
2. Hats: Beanies, snapbacks, fedoras, and baseball caps.
3. Bags: Crossbody bags, fanny packs, and backpacks.
4. Footwear: White sneakers, chunky platform shoes, and combat boots.
5. Sunglasses: Oversized sunglasses and angular frames.
How do teenage fashion trends differ from adult fashion trends?
Teenagers are way more experimental and adventurous in their fashion choices than most adults. Teenagers are often heavily influenced by their peers, social media, and celebrities when it comes to fashion trends. Adults, on the other hand, tend to be more independent in their fashion choices and are less swayed by external factors.
Are there any ethical considerations when buying clothes for teens?
Absolutely! As it turns out, fashion isn't just about looking good, it's also about doing good. When buying teens clothing, it's important to consider the ethical implications of our purchases, such as the working conditions of the people who made the clothes, the environmental impact of the production process, and the overall sustainability of the fashion industry.
Image credits: The copyrights of the images used in this post belong to their respective owners. The credits where known are specified under the image - if you're the owner of an image and want it removed, please contact us.