The word 'tomboy; refers to a girl or a woman who exhibits features or usually participates in activities that are traditionally associated with men. Tomboy outfits in fashion mainly refer to a look that combines parts of masculinity and femininity to create an effortlessly chic and informal style. 
What is a Tomboy Look and How Can You Rock It?
A tomboy style look usually incorporates more masculine clothes, such as jeans, sneakers, large shirts, and jackets, while also allowing for a hint of femininity through accessories or styling.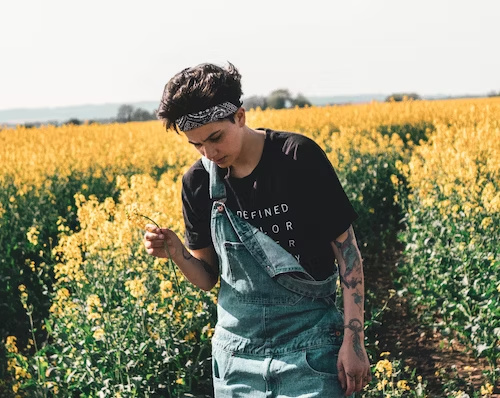 Here are a few tips that you must consider while putting your tomboy look together:
Clothing: Choose clothes that are comfy and have a loose fit. Wear boyfriend jeans, cargo pants, plaid shirts, graphic tees, denim jackets, and athletic hoodies. Combine these pieces to create a relaxed and the perfect tomboy clothing for women.
Footwear: Choose sneakers, loafers, or ankle boots to give a masculine touch to your ensemble. These shoes are not only comfy, but they also give an androgynous element to your entire style.
Read more about Sliders As Trendy Types Of Footwear – How Celebrities Wear Sliders on our blog.
Accessories: Use accessories to add subtle feminine touches to your tomboy outfits. Wear delicate jewelry such as dainty necklaces, stud earrings, or minimalist bracelets. You can also add a trendy flair to your tomboy clothing look by experimenting with hats, scarves, or beanies.
Makeup: Keep it simple and minimalistic even when it comes to tomboy fashion. A natural, no-makeup makeup look can suit tomboy outfits well. Subtly highlight your features with a light foundation, a smear of mascara, and a neutral lip color.
Tomboy Outfits that are Comfortable & Chic
Unsure how to dress like a tomboy girl? Here are a few comfortable and casual tomboy-style ideas:
Wear a pair of well-fitting tomboy jeans with a fresh white or light colored t-shirt to achieve simple tomboy outfit ideas. Wear a loose-fitting plaid flannel shirt unbuttoned over it. White sneakers and a leather backpack round out the look.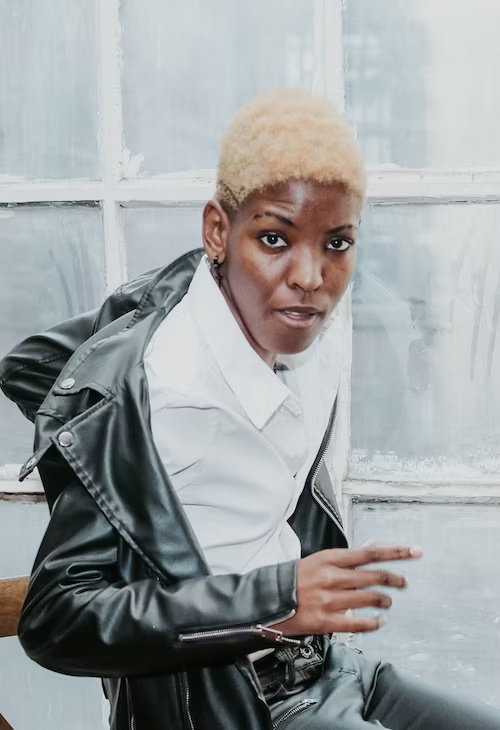 Wear black leggings with an oversized hoodie for an athletic look. For added elegance and warmth, throw on a bomber jacket. Finish the tomboy clothing look with sleek sneakers and a basic baseball cap.
Read all about 8 Stylish Athleisure Trends To Watch Out For on our blog!
Wear a white button-up shirt with high-waisted black pants. Dress it up with a fitted blazer or any jacket. Wear loafers and a crossbody bag to complete the ensemble.
Street wear is one of the perfect ways to plan simple tomboy outfit ideas. Wear a graphic band t-shirt with black skinny pants. Add a hint of edge with a black leather moto jacket. Accessorize with a choker necklace and finish the look with clunky black boots and rock streetwear fashion for girls.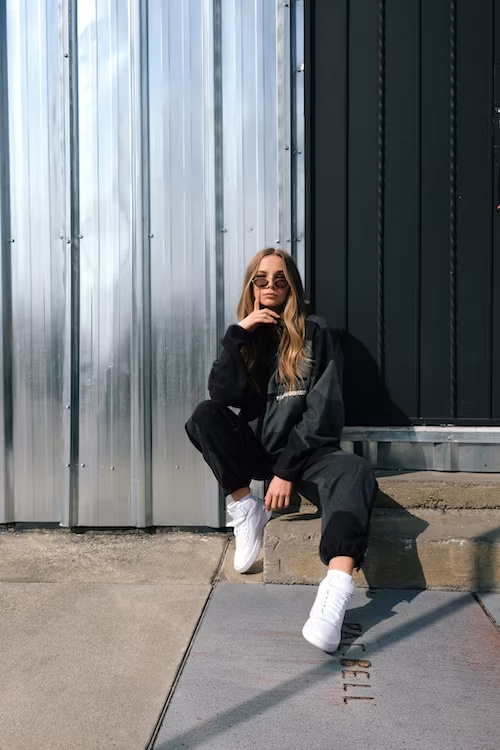 Choose a pair of neutral-colored wide-leg trousers. Tuck in a tee with a graphic or a phrase. Layer with a big cardigan or sweater. White shoes or ankle boots complete the ensemble.
Choose a shirt dress in plaid or chambray. To define the waist, cinch it with a belt, and accessorize with a hat and ankle boots to flaunt your tomboy style.
This way you could bring in some of your favorite kurtas and pair them with cargo pants, and sneakers and try your hand at accessorizing with rustic bangles. 
Know more about Trendy Indo – Western Outfits for Different Occasions on our blog.
Tie a bandana or scarf around your neck or wrist for a splash of color and additional flair. This accessory can add a feminine touch and help maintain a tomboy style clothing.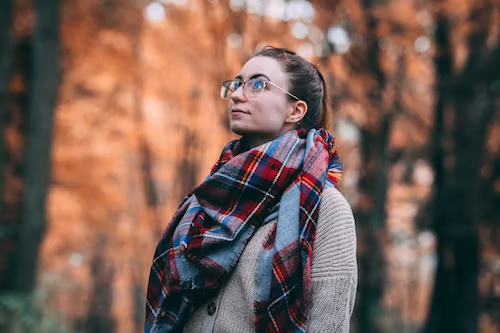 Wear a button-up shirt or high-waisted trousers or shorts for a vintage-inspired look along with suspenders. They can be a fun and different element while making an impression.
It comes as a surprise when you think of wearing formal outfits to flaunt your tomboy dressing style but this can be worked out as well. A chic oversized shirt with the right boots can give you the perfect tomboy outfit. 
Tomboy Accessories to Elevate Your Look
To elevate your tomboy style outfits, here are some accessories you can consider:
Statement watches:
Choose big or chunky watches in macho designs. To add a bit of refinement to your tomboy outfits, go for leather or metal straps and dramatic watch faces.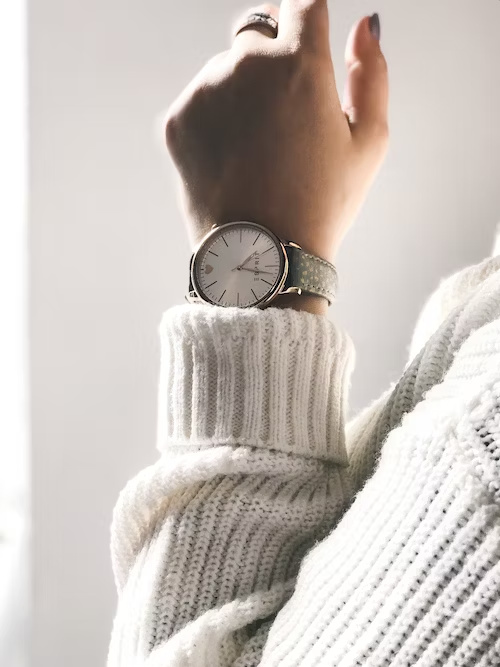 Crossbody bag:
Choose a crossbody purse with a slim and compact design. Look for models with clean lines in leather or canvas. If you're wearing flowy or baggy clothes women's or men's, you can easily use a cross body bag to accentuate your body. Crossbody bags are not only functional, but they also lend a modern and urban touch to your outfit.
Statement belts:
Choose wide or studded belts to tighten your waist and add personality to your ensembles especially while working out baggy clothes style for ladies. A striking belt may elevate a plain t-shirt and jeans outfit into a fashionable combination.
Sneakers:
Sneakers are an essential part of the tomboy outfit. Choose timeless styles and experiment with various colors and designs to make your footwear a focal point.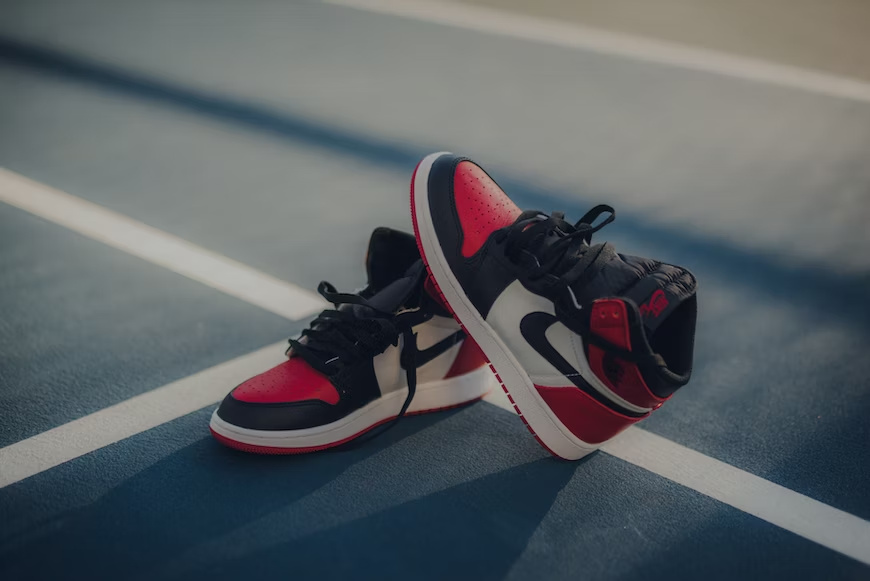 Statement Earrings:
Wondering which accessories that go with a tomboy look? If you have pierced ears, consider wearing stunning earrings to give a feminine touch. To compliment your tomboy outfits, go for strong geometric forms, hoops, or studs with unusual designs.
Where to Find the Best Tomboys Clothes & Shoes?
There are various things to consider when looking for the best tomboy outfits and shoes. Here are some of the best places to buy tom boy clothes online and offline:
Gender-Neutral and Unisex Brands:
Many businesses are now emphasizing unisex or men's and womens clothing lines that cater to tomboy fashion, so go for such well-known brands.
Urban and streetwear brands:
Streetwear and urban fashion are frequently casual and androgynous, making them suitable for tomboy outfits that cater to all tomboy dress aesthetic preferences.
Read all about the Latest Fashion Trends for Women in 2023 on our blog!
Sportswear Manufacturers:
Sportswear companies frequently offer a diverse range of comfortable and fashionable clothing and footwear which help you pick the best shoes for tom boys look. Sneakers, sweatshirts, joggers, and other athletic-inspired womens and mens clothing can be worn as tomboy ensembles. When it comes to sportswear, you can choose literally any online stores for tom boys outfit.
Thrift and vintage stores:
Exploring antique and resale stores may be a goldmine for finding one-of-a-kind tomboy apparel. Look for oversized flannels, denim jackets, band t-shirts, and other vintage pieces to spice up your tomboy look. Popular charity shops and online marketplaces are excellent places to start.
Traditional Retailer Men's Sections:
Men's areas in traditional retailers should not be overlooked. Many tomboy styles may be seen in men's apparel departments, particularly button-up shirts, baggy sweaters, and jackets. Take your time exploring and trying on different men's and women's clothing to get the perfect fit.
How To Style Your Hair To Match Your Tomboys Outfit?
When it comes to styling your hair to complement your tomboy suit, you have several alternatives. 
Short and Textured:
A short, textured pixie cut can express confidence and edginess. To add dimension and structure to your hair, consider adding layers or going for an undercut. Use a texturizing product to create a tousled and carefree look.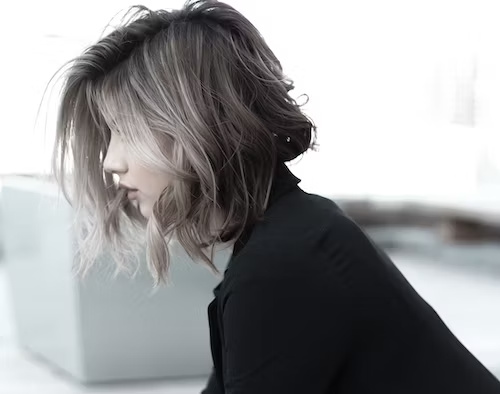 Top knot or messy bun:
A simple yet attractive option is to pull your hair back into a sloppy bun or top knot while wearing anything casual or loungewear. It keeps your hair out of your face and gives your tomboy style a comfortable and carefree vibe. To add suppleness, leave a few strands loose.
Read more about A Cool Bun Hairstyle Can Make Your Hair Look Top-Knot-ch! On our blog!
Elegant Side Part:
A sleek side part will give you a more polished and elegant appearance. To hold your hair in place, comb it to one side and add a styling gel or pomade. This hairdo adds refinement while keeping a tomboy edge to your womens and men's clothing style.
Low ponytail:
A low ponytail is a versatile and simple hairdo that goes well with tomboy outfits. Secure your hair around the nape of your neck with an elastic band. You can keep it smooth or add some strands while wearing a shirt, or co-ords for a little chaotic look.
Natural and wild:
Allow your natural hair texture to flow freely. Allow your hair to be wild and effortless, whether you have curls, waves, or straight hair. Styling trousers and t-shirts can be done with ease when you opt for a more natural look. 
CONCLUSION: 
Confidence is the most vital part in pulling off any appearance. Wear your tomboy style with confidence and embrace your individualism. Remember that fashion is a means of self-expression, so don't be afraid to establish your own style.
Ultimately, tomboy outfits are about striking the correct blend of masculine and feminine characteristics while being true to your own style. You can effortlessly embrace the tomboy look by combining comfortable men's and women's clothing, simple accessories, and a super-confident attitude.
What should a tomboy wear?

A tomboy can wear a variety of clothing items and styles depending on their personal preferences. However, one should be mindful of their body type and dress up. Accessorizing and layering outfits are very important points that one must not miss out on.
How to be a cool tomboy?
Being a cool tomboy is about embracing your individuality, staying confident, and having a sense of personal style. There is no recipe to cultivate cool tomboy behavior but to define what you are in the best possible way.
What is tomboy style for girls?
Tomboy fashion for girls is a fashion aesthetic that embraces a more masculine or androgynous approach to dressing while also retaining a feminine feel. It is distinguished by clothing choices and styles that defy standard gender conventions, incorporating aspects normally associated with boys' or men's fashion. Through their wardrobe choices, tomboy females can convey their originality, confidence, and preferences.
Image credits: The copyrights of the images used in this post belong to their respective owners. The credits where known are specified under the image - if you're the owner of an image and want it removed, please contact us.