Explore the different casual types of trousers that all women need to add to their wardrobes to ensure you have something for every occasion.
Literature, films, photography – all of these popular opinion moulders have fed us countless images of graceful images in frocks, dresses and gowns. There is no doubt that these do make a lady feel and look very elegant, but they sometimes lose out on practicality and comfort. The traditional ladylike dresses were good a century back when women were mostly expected to look good and act as trophies. But now, with women being up and about through the day, at work and at play, comfort and looks must come to a respectable compromise for a garment to have any utility for a woman. That is why trousers or pants are something every woman has in her wardrobe, tucked in behind those dressy numbers.
Look no further for the different types of bottom wear
Have you ever wondered why buying clothes for your husband or boyfriend can be so tough sometimes? That is because trousers, shirts and tees are the basic categories you can limit yourself to, and maybe add on a fourth category of jeans. But when it comes to a woman's wardrobe, there are scores of styles and designs to choose from, which is why gals take so long to shop for themselves! Take trousers, or pants, for example. There are a number of ladies pant types but very broadly they are classified into casual pants and formal pants. The formal pants are usually worn to work or for business events during the daytime (work related or business events in the evenings usually demand evening dresses, not pants). The casual pants can be worn literally everywhere – at home, in the gym, at the neighbourhood shop, at malls, at friends' parties etc., and if paired intelligently, each type of pant can work well in multiple ways.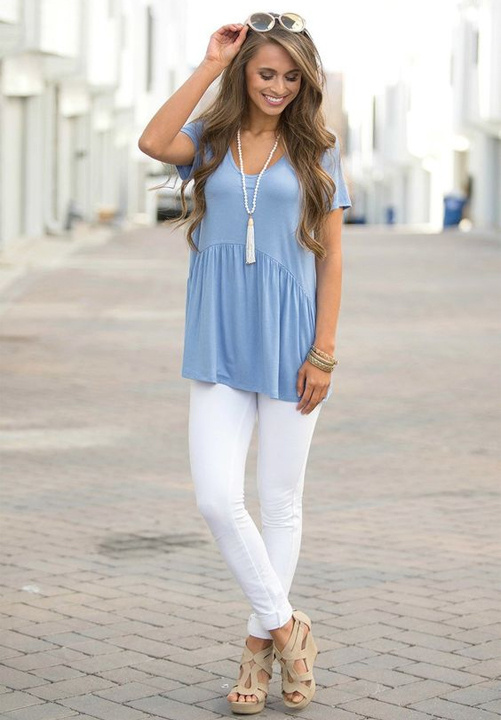 6 types of trousers all women should own for everyday casual outfits
A woman can never have too many pants in her wardrobe, since there are so many different pant styles. But a few styles are very useful and common and keeping a few pants of those styles in your wardrobe can never hurt. Our pick of the 6 types are : regular or ripped jeans, palazzos, straight pants, leggings, track pants and yoga pants. These six items in a woman's closet can help her meet any sartorial challenge at any time of the day, in any kind of company. Let us take a closer look at these six types of pants.
Ripped jeans look for casual and party wear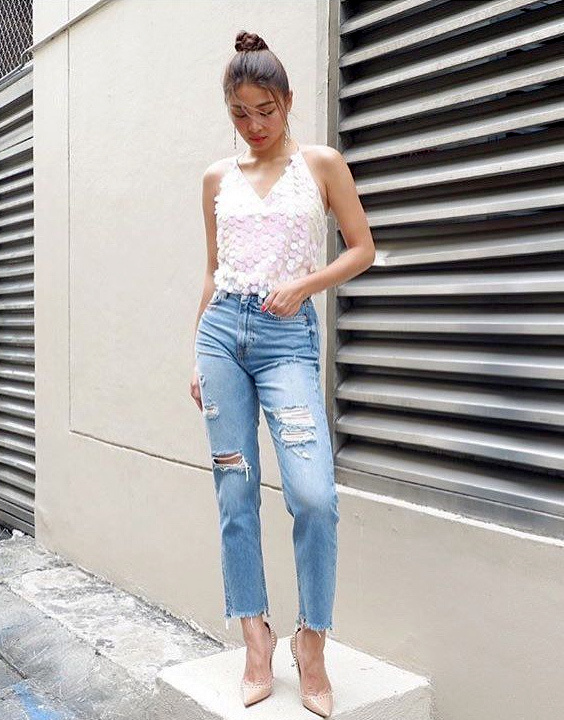 A well fitted pair of jeans is a classic that has outlasted so many fashion trends and cycles in the last several decades. The classic five pocket jeans has seen several variants in recent years, and women love both the lose fitting comfy ones as well as the skin hugging killers. A ripped jeans outfit gives just the right amount of ruggedness to an ensemble, and you might get a few stares at the party you wear it to. Talking of parties, the most popular combination for the ladies is a pairing of crop top outfits with jeans, just like a white shirt with jeans is always popular with the guys.
Yoga Pants – The Perfect Workout Wear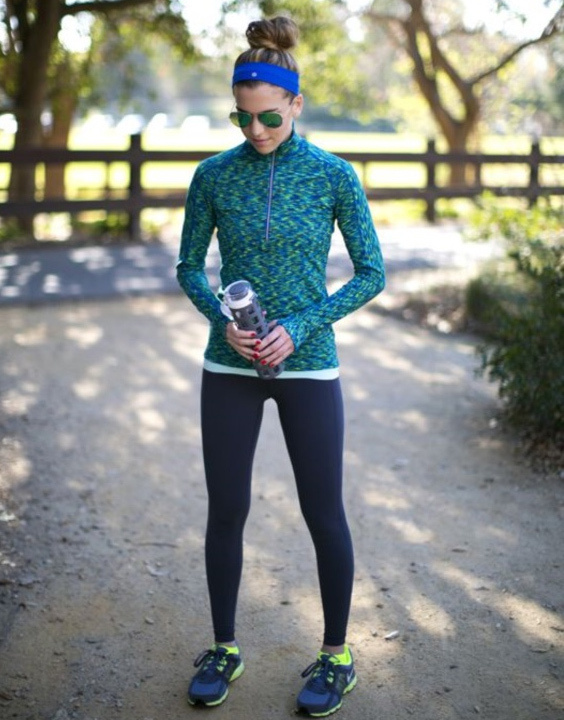 The girl who wants to make heads turn at the party in the evening must put in a lot of effort at the gym in the morning. That's why if you are working on your wardrobe, girl, you need to also plan for clothes you can seat easily in. Yoga pants offer the right mix of elasticity and comfort, and are usually very absorbent to sweat, so you don't need to fear those damp patches. Usually popular in greys and blacks, some women prefer to make a fashion statement in bright colours as well.
Palazzo outfit & Tops to wear with palazzo pants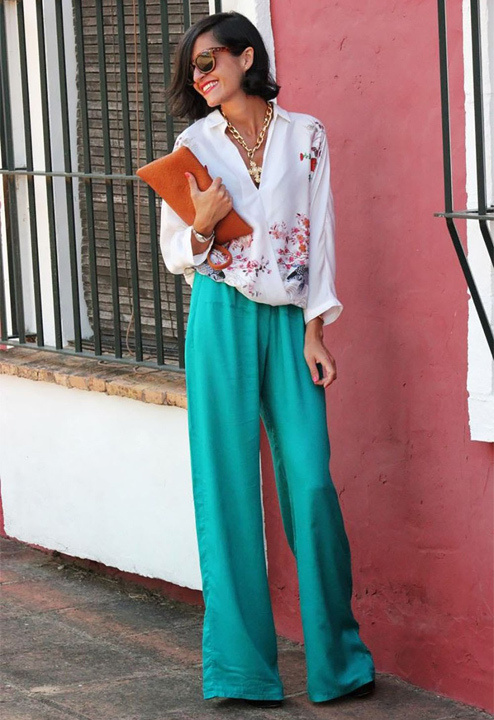 These are long trousers which are cut with very loose and wide legs which become even wider at the bottom (because of their flares). Whether you are going shopping, or meeting the girls for a leisurely brunch, palazzo pants are a popular choice with women, and you should have a bunch of them in reds, blacks and other solid colours so that you have a lot of choice to pair them with. Because palazzos are usually in bold colours, therefore they are usually topped with flowery light prints. You just have to look at candid shots of Indian celebrities to see how to wear palazzo pants with kurta.
Leggings outfit – Your best friends for day to day wear!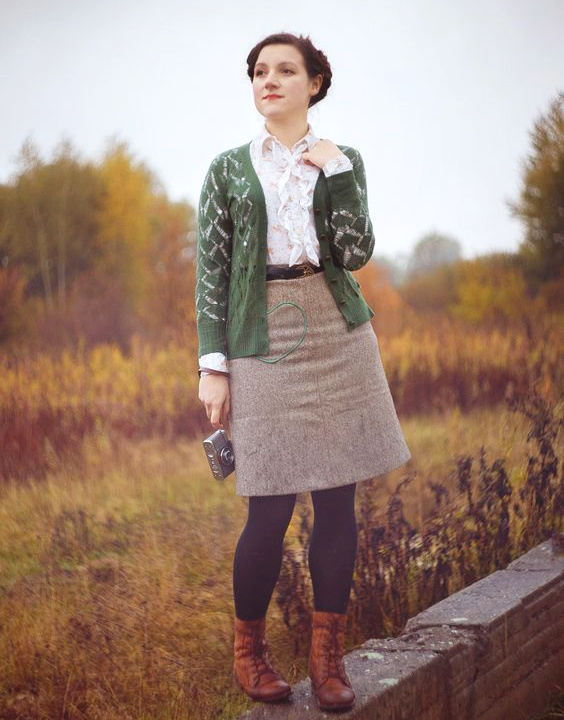 This has to be the most utilitarian piece of clothing in a woman's wardrobe. Usually worn at home or in a casual setting where you can afford to look slouchy, legging pants can magically transform a woman into a smartly turned out lady if the leggings are paired with a pair of high boots and a knee length skirt. Leggings can also be used for the kurti with pants look if they are paired with short kurtis in floral or bold prints.
Gym track pants – Another Workout Wear favorite!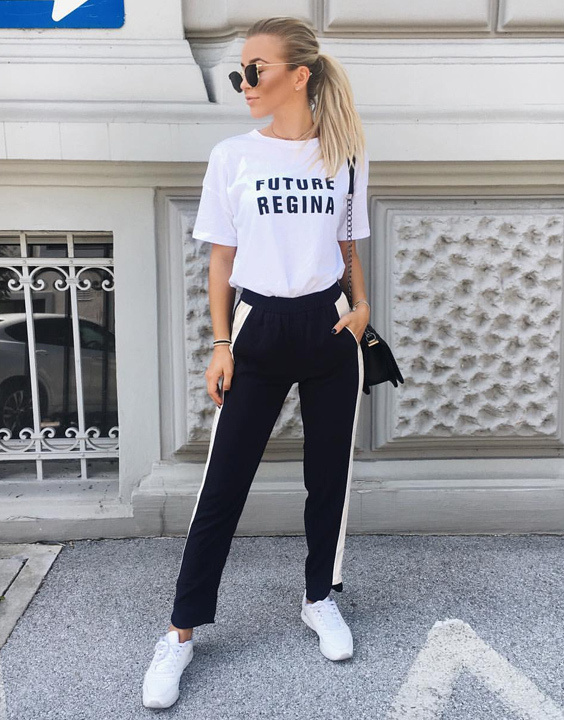 If figure hugging yoga pants are something you don't feel too comfortable in, then you can easily go in for a pair of track pants which athletes wear while running or working out. They are usually made of comfortable and absorbent material which will not leave you all damp after your workout. The beauty of these track pants is that they can help you look good at the gym but they can also double up as the lower half of casual outfits when paired with a simple tee shirt and a pair of sneakers.
Click on the below image and check out our customized t-shirt collection get your quirky T-shirt with your own print now.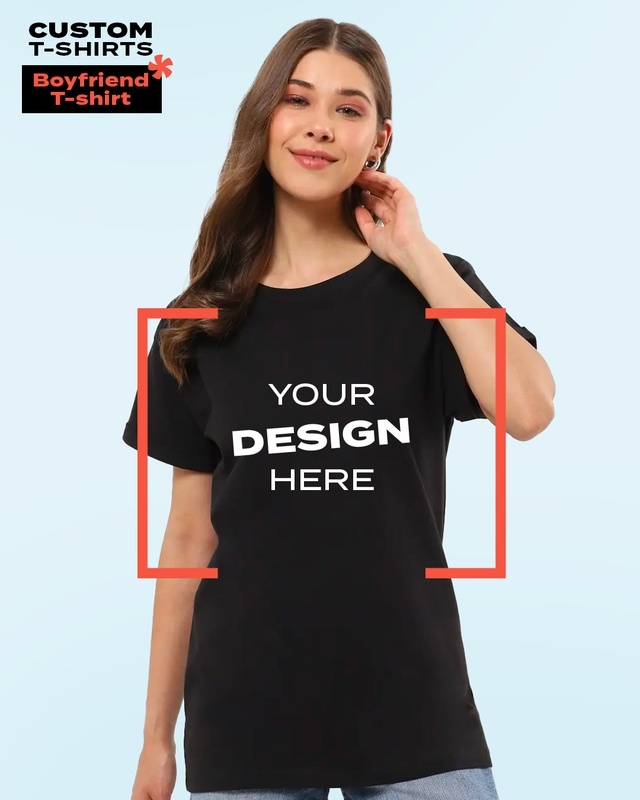 Straight Pants – The best pair for casual outfits.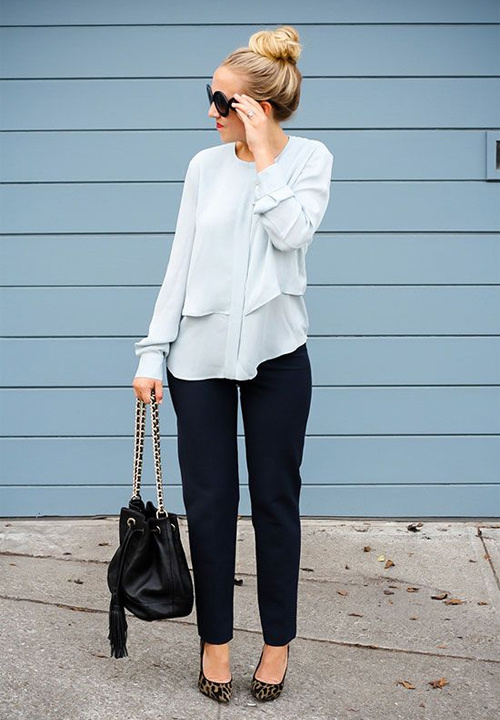 The classic cut of a straight A-line trouser is a winner both at work and outside office. The classic look for a party would be a pairing with a frilly white top or blouse, which you can replace with a tee and a short jacket for a casual occasion. The great thing about straight pants is that even though they look great in a casual setting, you can even start the day with them at work, paired with a smart jacket.
Image credits: The copyrights of the images used in this post belong to their respective owners. The credits where known are specified under the image - if you're the owner of an image and want it removed, please contact us.