Want to know the best part about the summer season? No color is off-limits! Thinking this only applies to women? Well, think again. Why should they have all the fun?
Whether it's the usual neutrals or you feel like experimenting with some bright, pop colors; there's room for a lot of experimentation and this is the season for it. Winters leave you with limited choices on the palette, and in monsoon, you run the risk of ruining your best outfits. So we say, make the most of this season, and don't hold back! Stop putting those IG influencer dreams on hold – and after you've got your clothing color combinations right, you can go ahead and lead the way for your other mates too.
To get you started on the right foot, we've listed down 10 of our favorite color combinations for men that have been tried and tested endlessly! They're absolutely fail-proof, and anyone can give them a shot. (Saves you time and extra research, doesn't it?) Make sure you take notes though – cause you're gonna need to remember every single detail. Treat this article as your go-to whenever you need the best color combinations for men inspo, and you sure as heck won't be disappointed!
10 Awesome Clothing Color Combinations for Men:
1) Black & White – Color Combinations for Men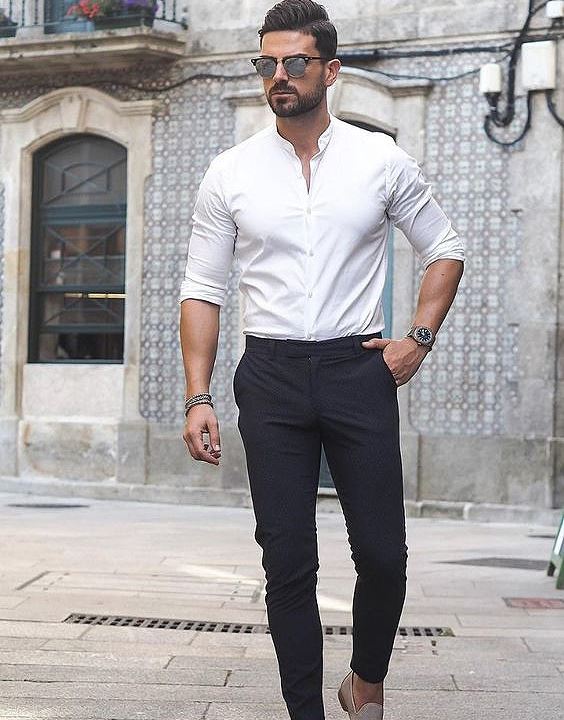 Also known as monochrome, the black and white clothing color combinations are ingrained in every person's wardrobe as a staple, no matter the pieces.
Whether it's combined into one single tee or worn as separates, black & white is a winner for a lot of reasons. In fact, it's the classiest combination there is, so you can always rely on it. While they're both not exactly counted as colors when you look at world standards or decide to get technical, the lack thereof also counts for something – right?
Black and White, when put together, can be worn EVERYWHERE. That's right; from your workplace to that weekend party, formal events to casual hangouts, with the right pieces of clothing in these colors, you can take flaunt wherever you want without breaking the dress code!
One of our most-trusted #OOTDs in this combination has got to be the typical white shirt + black pants! Interestingly, you can also reverse it and it will still work wonders. Put your shopping hats on and buy something for yourself in black and white from an online shopping app for men.
A white typography shirt that's as easy to read as it is to wear. This cotton shirt will make you look sharp and hip.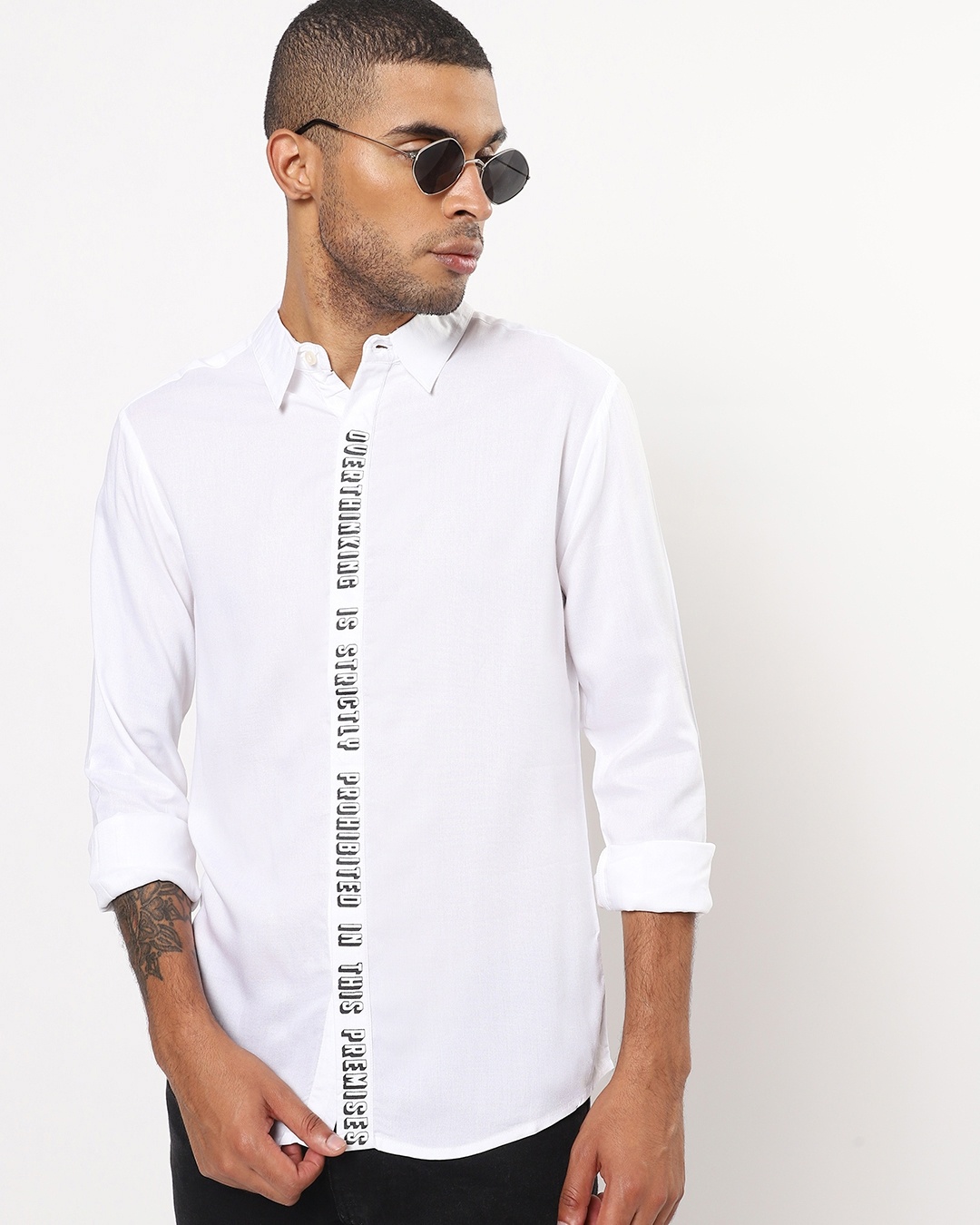 2) Pink & Grey – Color Combinations for Men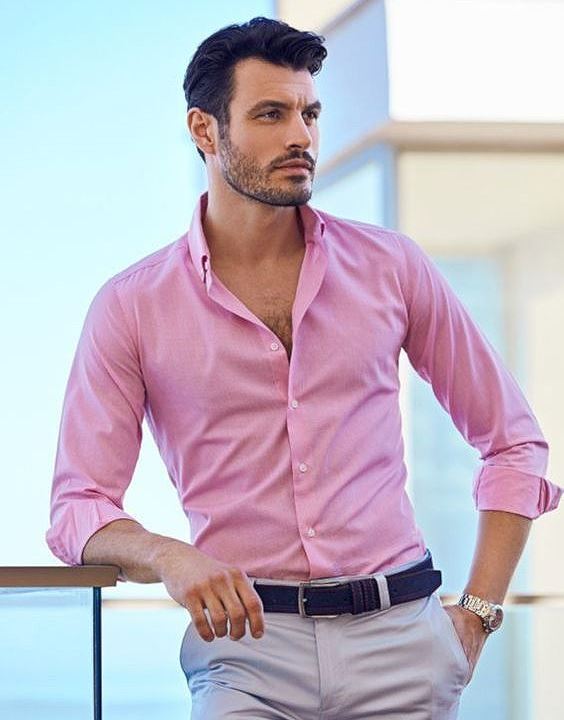 The days when people would consider pink to be a girly color are far gone! Now, every man would agree that sometimes, pink looks better on them and not on their girlfriends. (Don't ever say this out loud to them though!)
Pink, matched with grey is the very best color combinations for men's dress,es and the proof of the same lies on global runways and street style photos on Instagram. In fact, we're sure that your favorite influencers are also seen advocating it time and again.
Everything else aside, you might want to keep in mind your skin tone if you're going to invest in a pink or grey wardrobe item. Whether you're looking to buy t-shirts for men in one of the two colors or trying to figure out if the one at the back of your closet actually works for you, one look in the mirror should answer the question!
Men on the extremely fairer side can do without powdery pinks as their skin will look washed out; brighter pinks are a safe bet to make here. The duskier ones on the other hand can give pastels a real shot! The same rules apply while choosing grey, so bear these in mind before you flaunt the combination in public.
The key to acing it is also in the knowledge of which two shades go together perfectly – and this is achieved by experimentation, so give it some time.
3) Blue & White – Color Combinations for Men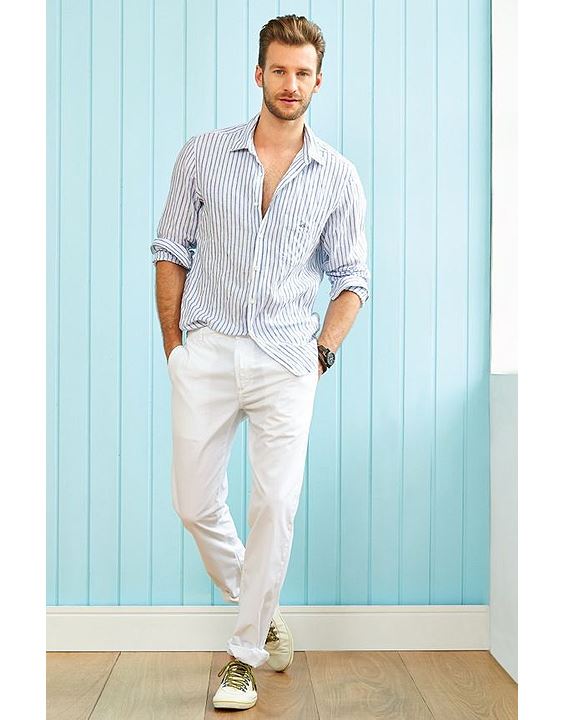 What happens when you mix two shades that represent serenity and freshness? You get the perfect clothing color combinations for summer!
Styling this season isn't just limited to what your eyes like; it's also about what puts people around you at ease – and these two colors work together in harmony to do the job!
They aren't just limited to your casual wardrobe but extend to your occasionwear wardrobe, formal pieces, and lounge favorites. Since they're both balanced in terms of tonality, you can sport them wherever you'd like and they won't be overpowering.
One of the top ways to wear blue and white in the office is to combine a blue suit with white shirts for men.
For hanging out with the squad, it's best to give a basic tee and joggers a chance to steal the spotlight, while still being comfortable as hell! We hope this dress color combinations for men make long summer days seem shorter, or at least more relaxing for you.
4) Olive Green & Brown – Color Combinations for Men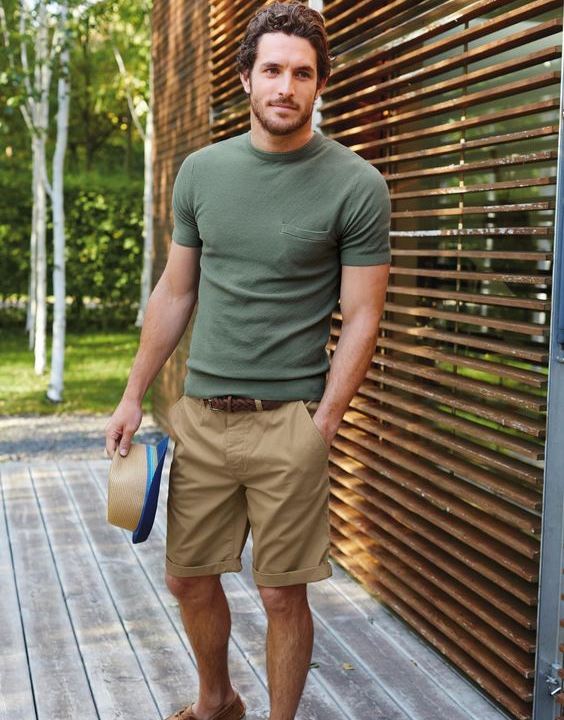 Earthy tones are loved by most people! The credit for this goes to their all-rounder attributes along with them being inspired by nature.
Among all the earthy shades existing on the palette, olive green and brown make for an amazing and highly preferred clothing color combination! A lot of designers have been experimenting with the two colors lately, but the inspiration for the same has come after olive green started taking over everyones' wardrobes!
Olive green's rich yet muted visual appeal can be credited to the lush leaves of a tree, that's why it can be very calming to wear it in the morning. Besides, it's one of the few darker shades that won't trap heat.
Whether you're going on a date, traveling to an exotic location, or simply meeting your friends for drinks, pairing olive green & brown the right way will put you right at the top of the style charts! No woman can resist the charm of a man who knows how to make two contrasting colors work together.
5) Yellow & Blue – Color Combinations for Men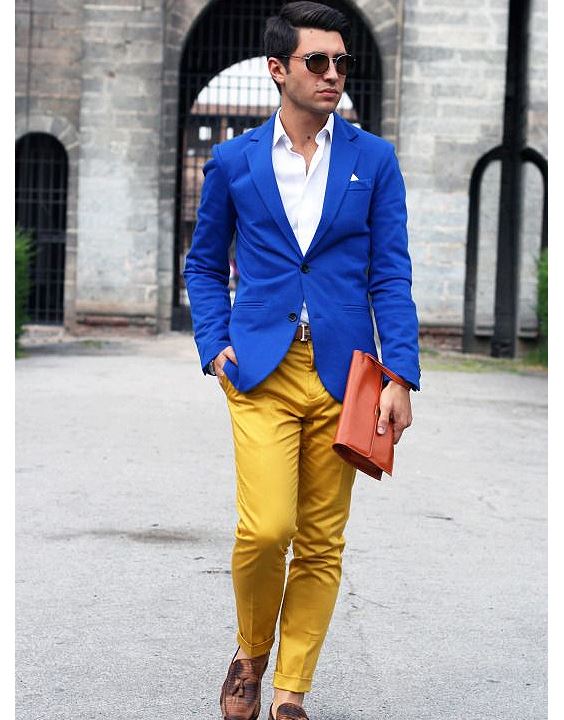 While one is a sunshine hue, the other represents clear skies – both the things that are exclusive to summer!
Yellow is known to incite feelings of positivity and happiness. One look at the color will put most people in a cheery mood! Blue, just like yellow, can be a happy color to some, but it's usually a balancing act. When you're feeling a little low, this clothing color combination will be a great idea for you to get back into high spirits!
Don't make the mistake of wearing this to work if your 9-5 entails a typical corporate environment. It's best to keep things neutral in that case!
Skip the accessorizing with this if you're a beginner, as yellow and blue together mean color-blocking! That's one area you want to enter by treading slowly. Start with basic yellow long sleeve t-shirts for men and blue chinos, make sure they don't clash too much. A pair of brown shoes will be perfect to finish this look off the right way.
Comfortable casual shoes that fit any occasion. Non-slip sole and padded insole for extra protection and comfort by Bewakoof. Check now..!
6) Monotone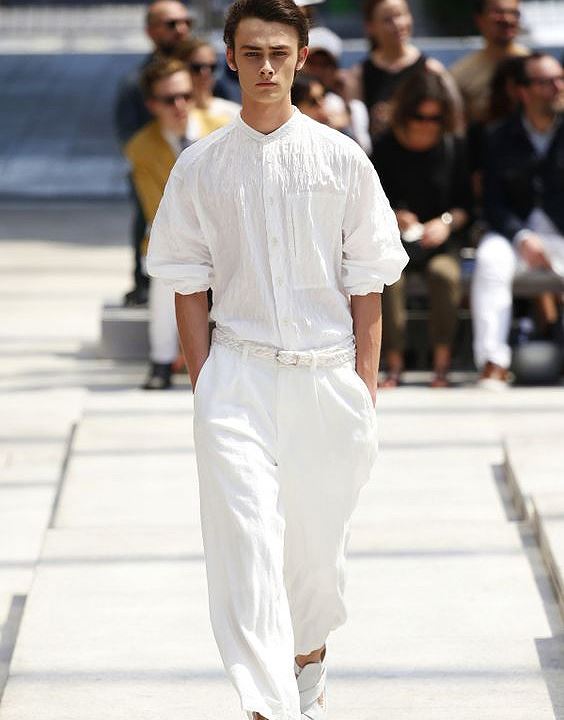 Essentially, monotone means wearing the same color, top to toe! It can either be in the exact same shade or be in different shades of the same base hue.
Think denim on denim, white on white, and the likes. Before writing this off as boring though, give it a shot!
It seems like it's the easiest thing to achieve, but it's really not. That's because visually, monotone lends a put-together appeal and if you mix the wrong shades of the same color together, well, you're setting yourself up for a lot of disappointing glances!
The matching dress for men, clothing color combination has been a part of peoples' wardrobes in the form of expertly tailored co-ords. This is one route that you can take too, not just when you're feeling lazy but also when you want to make a statement!
The monotone dressing is here to stay, and there is absolutely no denying it. So, instead of shying away from these color combinations for men, why not hop on the bandwagon?
7) Light Blue & Black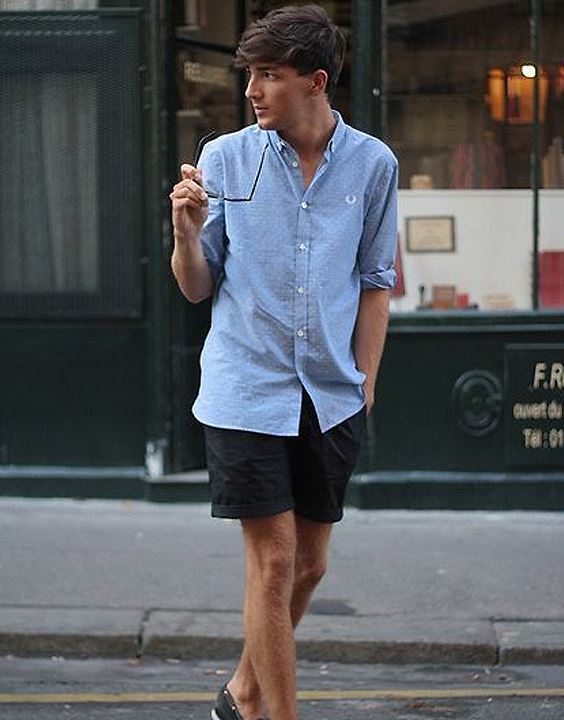 We're all about the classics, and here is another one that is high-impact and low-effort. If you've ever unconsciously paired your basic black tee with light blue jeans, then this one's for you.
Usually, black isn't a color we'd recommend for summers but until it's not an all-black look, the fashion police gives us a go-ahead on it.
Combine linen separates like shorts for men in this combination and you've got yourself a winner! If you'd rather save the pairing for winter days though, that's acceptable too.
Since these colors are very versatile, you can accessorize them however you like! You can also wear them multiple times, as you should anyway, for any outfit whatsoever. Instead of hitting 'purchase' every time you're online shopping in India, look into your closet because chances are, you already own what you need, especially when it comes to blue & black.
These will be a must-have for your wardrobe this season. They're stylish and add a casual vibe, perfect for an off-duty look. With these casual shorts in your closet, you can make any outfit work! They feature noticeable stitching, good-quality materials, and a classic style that's trendy and fashionable but still classy.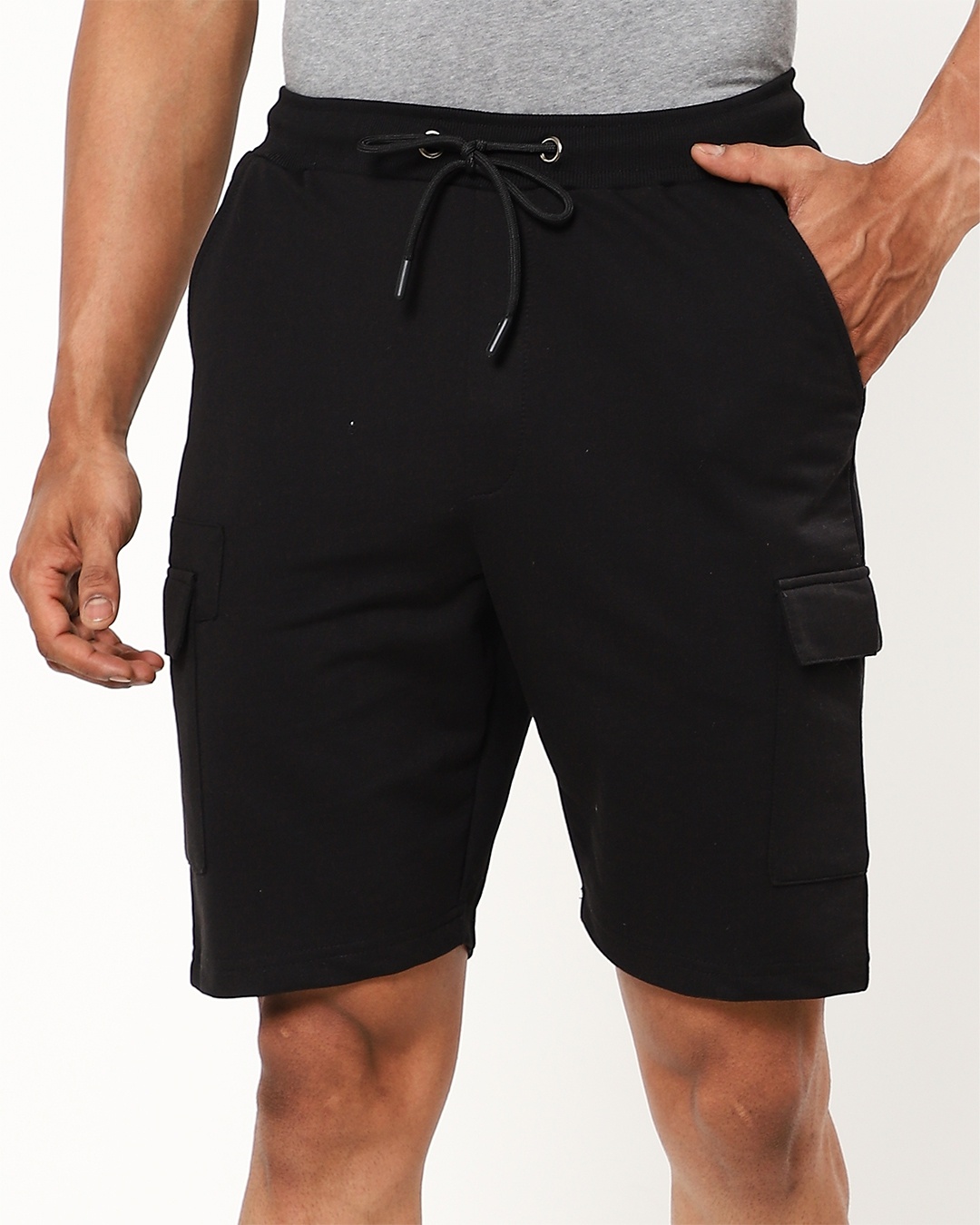 8) Red & Beige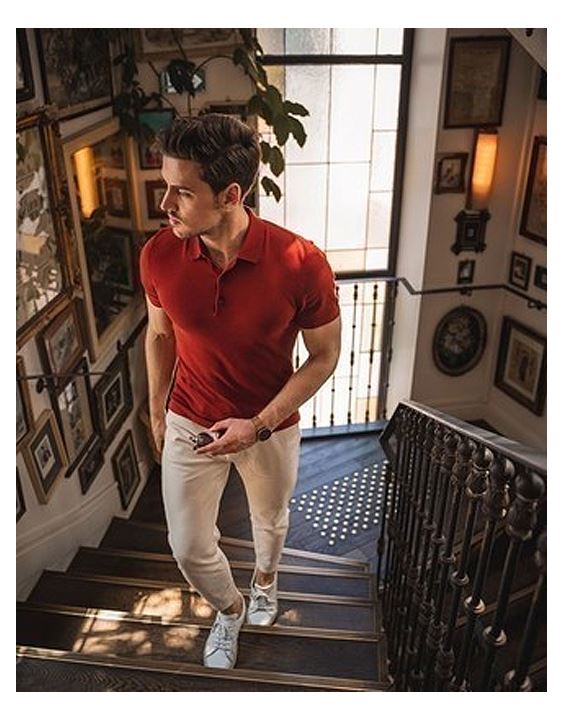 Red is a color that is definitely not for the fainthearted, so unless you want to turn the spotlight on you, we say – don't try it on.
Now, if you're among those who wish to try something on just because you've been told not to, then we suggest wearing red with beige. This clothing color combination will balance out the boldness of red and present you with the chance to actually experiment with an unconventional color like this.
Red polo t-shirts will work well with beige chinos! Bear in mind that it's best not to shift the red to bottom wear, as it might be a little too much, visually. You want people to take notice, not scare them away.
9) Tan & Maroon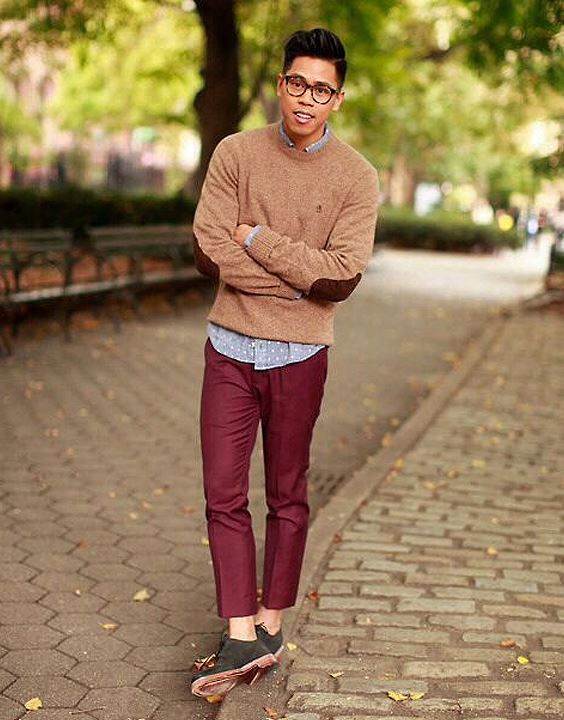 Tan is considered to be a coveted hue among neutrals, but wearing it with other neutral hues runs the risk of your #OOTD being boring and washed out for summer.
You can prevent this from happening by giving in to another shade of red – maroon! We love how apart from being deep & rich, it's also really sophisticated. The two, together, set you up for a lot of compliments from peers, friends, and of course – women!
By now, you may have figured that we love outfits that can be worn in not just one but multiple places, and this shirts and pants color combination to holds the same attributes! It works for festive occasions too, and you can simply pair one of your favorite kurtas for men with a tan churidar.
10) Orange & Blue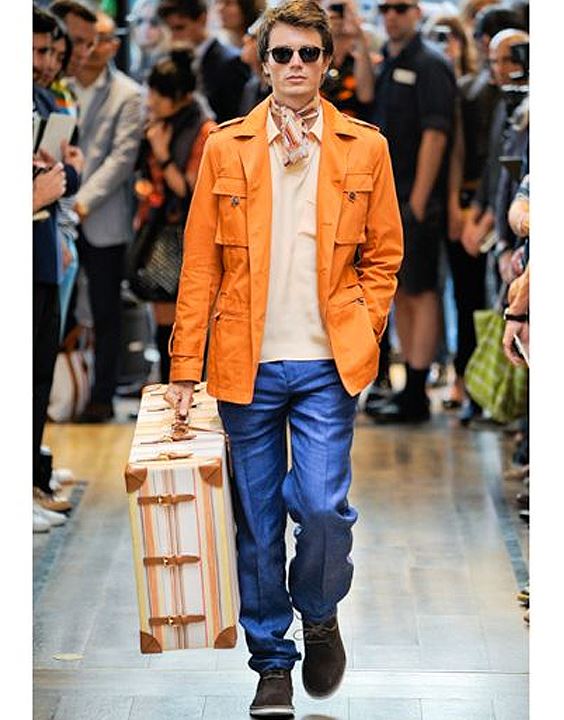 Here's another clothing color combination for color-blocking! Orange and blue are complementary colors, so you never have to worry about them working together.
Color-blocking might not be office-appropriate, so you might want to limit it to your outdoor wardrobe. The best way to make this look a hit would be to accessorize with neutral hues like white, off-white, brown, etc.
If you're not a fan of brights, burnt orange, and navy blue make for a great choice of colors too! Give them a shot, they're worth it.
Now that we've covered all there is to clothing color combinations for men this season, all there's left for you to do is let your style instincts that centre stage before you step out and shine.
Image credits: The copyrights of the images used in this post belong to their respective owners. The credits where known are specified under the image - if you're the owner of an image and want it removed, please contact us.