There is more than one reason to love the summer season, but let's start with the basics! It's the perfect time to experiment with sugary shades and splash your wardrobe with candy-colored hues, isn't it? If you're not a fan of bold, pop colors, then pastel color clothing is for you! Being able to find someone who isn't fond of this palette is a feat in itself, because trust us, there aren't many people who are immune to its charm.
Yes, pastels are trendsetting and yes, they're always 'in', but apart from these things, they're also eye-pleasing. This is why they put you at ease, instantly! If you've been just as regular with your endless scrolling on Instagram, you will have noticed how your favorite influencers are putting together pastel colors that resemble cotton candy. The powdery combinations are proof that when it comes to aesthetics, this palette rules all!
The pastel palette isn't just limited to the pinks and the blues but extends far beyond that. Green, purple, and even yellow hues are muted down to give us the most fun and fresh colors. We've got just the pastel color clothing ideas for you, and we have rounded them up while looking for inspiration ourselves. They're enough to point you in the right direction and kickstart your pastel addiction; obviously, the good kind!
11 Pastel Color Clothing Ideas To Try
1) Airport Look
With traveling curbs in place in a lot of cities and countries, making plans may seem like the most unpleasant experience of all. But if you miss airports and window seats just as much as we do, then it wouldn't really hurt to put together airport looks. Save them for whenever making that trip happen is a possibility! Here's how to wear pastels and work them into your looks.
Layering Love: Team up a long bomber jacket with a pair of joggers and a cropped sweatshirt. Make sure this look is monotone, but you can definitely finish with white sneakers!
Elevated Basics: Pair your favorite skinny jeans with a turtleneck sweater, and for a pastel touch, top off the look with a cute trench coat in baby pink or powder blue.
2) Brunch Favourite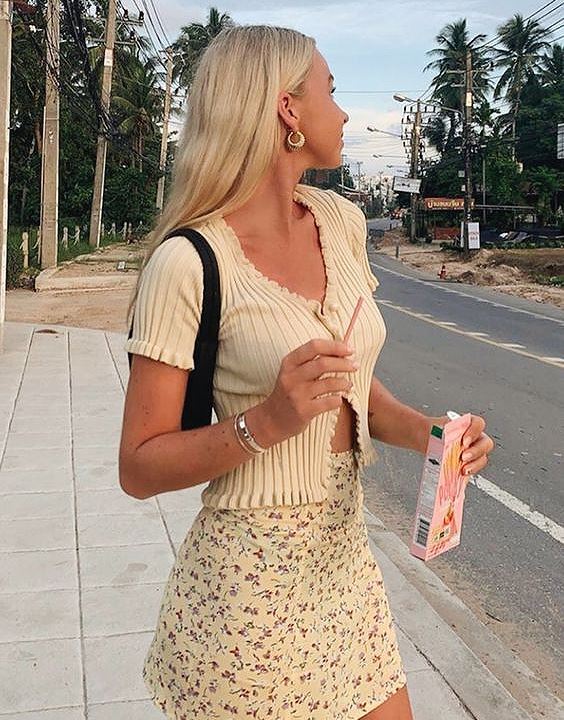 Have you, just like us, been super obsessed with brunches lately? We'd pick them over dinner any day! That's because we're our most energetic and peppy selves when it's still early in the day – and the huge groups showing up to brunch places further support our reasoning. A Sunday brunch, whether mellow or grand, requires you to be amazingly dressed, and nothing better than relying on pastel color clothing to nail your style.
Printed Picks: Skirts are highly coveted for brunch! Pick a cute, printed A-line skirt and wear it with a ribbed or plain crop top in the same color. Our suggestion? Pastel yellow or blue!
Chic & Sophisticated: Take your style up a notch by wearing a pastel top over one of the most luxe slip dresses for women, and adding definition with a blingy belt. Finish with heels!
3) Lunch Dates – Pastel Color Clothing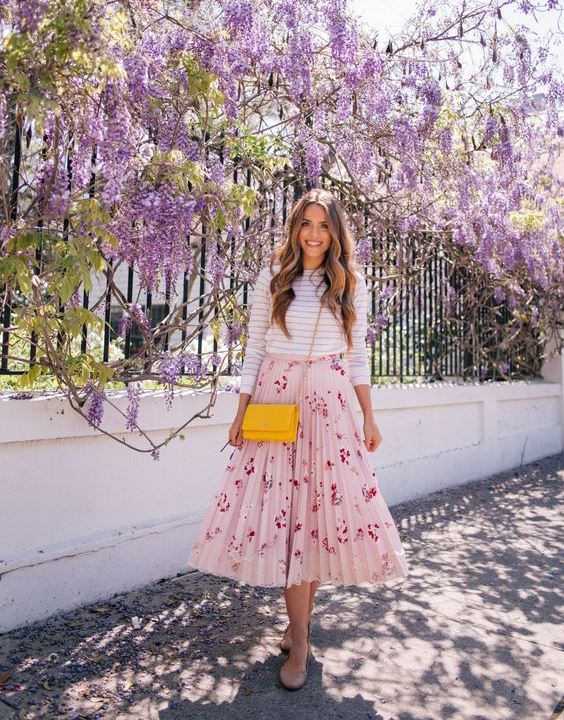 Take it from us – most dinner dates are left incomplete due to curfews, workdays, sleep schedules, and well, general tiredness. If you wanna stretch the date with your potential or current beau well beyond 2 hours, then make lunch dates your thing! You will never again be disappointed unless you decide on going to an open-air restaurant amid a hot, sweaty summer. Follow our style tips to stun your date.
Fresh & Feminine: Find yourself a pretty top and palazzos while online shopping in India, preferably in mint green. Put on some pastel makeup. It looks particularly good on the eyelids!
Skirted Stunners: A pleated skirt in a pastel hue will look like a dream! Pair it with a striped or floral top, depending on the print on your skirt. Finish the look with a pop-hued bag and subtle footwear.
4) Dreamy Dinners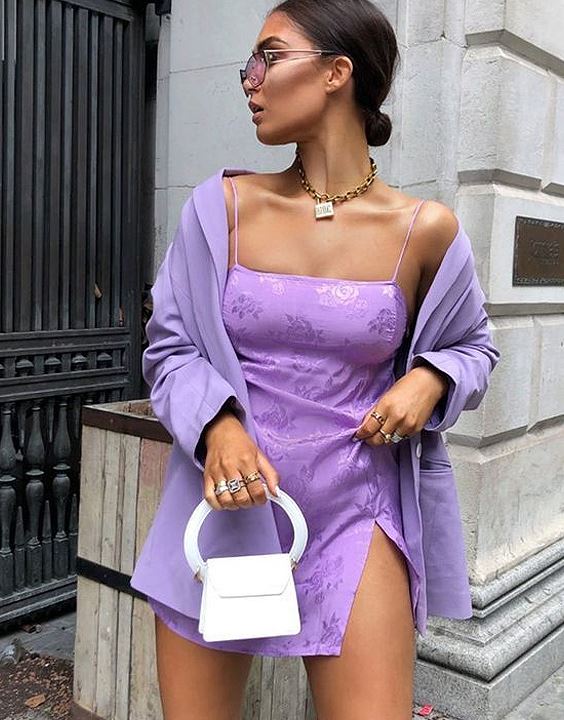 If you're not convinced by the whole lunch date scene and wish to stick to traditional yet dreamy dinners, then by all means, please do! Dressing up for a dinner date is all the more exciting, thanks to most places offering candle-light options or fine dining being on your list of go-to experiences. Again, make your special someone (or potential special someone) hooked all night! We've rounded up a few pastel color clothing ideas to make your dinner date a total hit.
Subtle Bling: Pick a sparkly arm candy and team it with a crop top, a furry & pastel cropped sweater and a mini skirt! Don't forget the high heels – and your rockstar personality.
Off-Duty Diva: To bring together sexy and sharp, nothing better than a blazer layered over a slip dress with a high slit! Choose a choker to accessorise. You're going to take his breath away!
5) Work From Home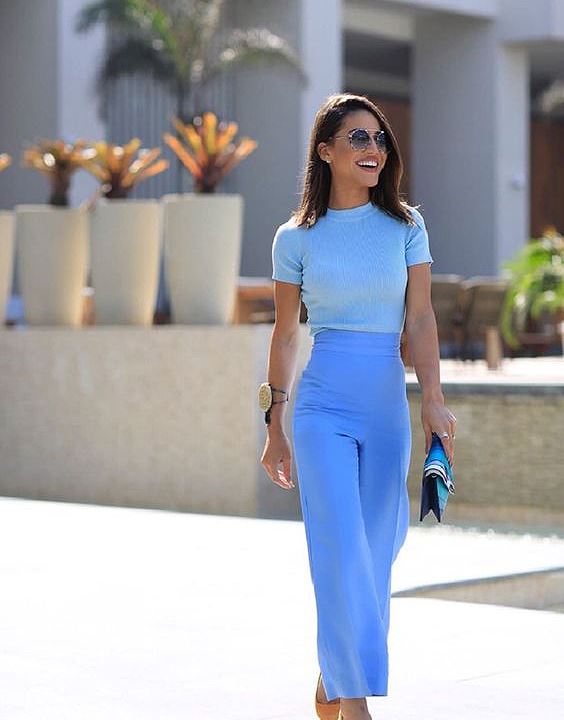 The New Normal has switched up things for most of us, and one of them includes working from home. Since the pandemic is as strong as ever right now, our living room shall continue to be our boardroom for a good while. You don't have to laze around in your PJs anymore though! Getting up and making an effort on your clothing and appearance has been known to make your day and mood much, much better. And who doesn't like high serotonin levels?
Effortless & Eye-Pleasing: Bring out a pair of flared jeans or other trousers, not baggy – but just the right amount of comfy. Wear them with a pastel sweater or top, and for the hair, a sleek bun would be great! You can also throw in a pair of sleek hoops for the perfect finishing touches.
Monotone Maven: Culottes or ankle-length trousers are great for keeping it easy for work! A well-fitted, sleek top along with no-fuss accessories might just prove to be your best friends for meeting and beyond.
Style these outfits with our custom tshirts, where we cn print your favorite designs on our premium quality tshirts at affordable rates.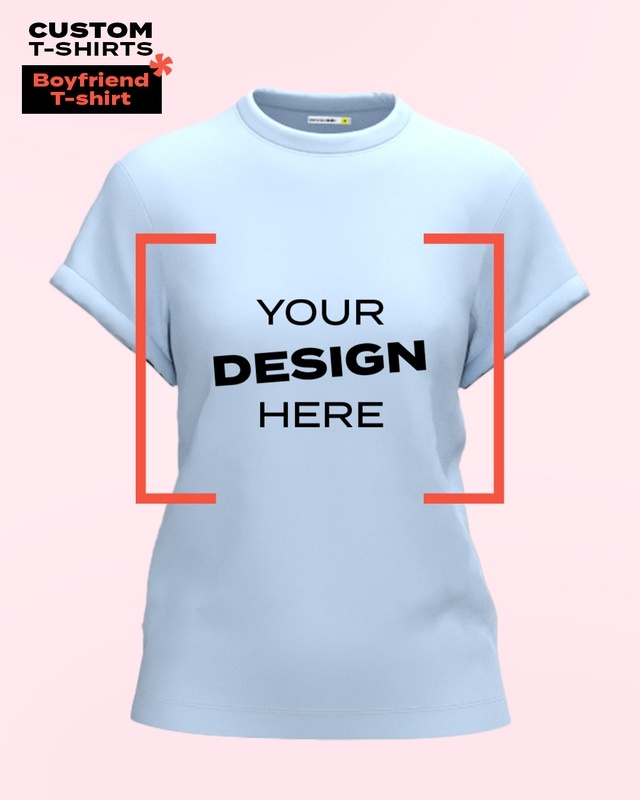 6) 9-5 Style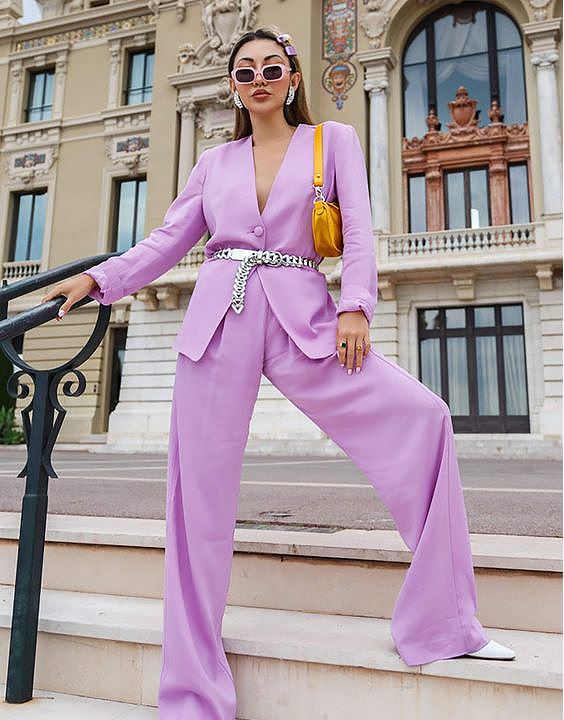 We're not going to stay at home forever! Going to the office every day may be a little farther than we had imagined, but it's still coming. And so, it's totally worth it to invest in a wardrobe that aligns with your 9-5 but also your personal style. Make every day a fashion show in some of the best pastel color clothing. Let us show you how – and what to add to your closet.
Boss Babe: A power suit in pastel? Yes, please! Define it with a statement belt and carry a baguette bag, not a handbag. Pointed-toe heels will be a spot-on choice of footwear for this look.
Keeping It Cool: Find a linen shirt you love and tuck it into a pair of culottes! A really structured bag will be a great addition to this look, and you can either go for strappy heels or settle for pointed-toe ones.
7) Lounging Around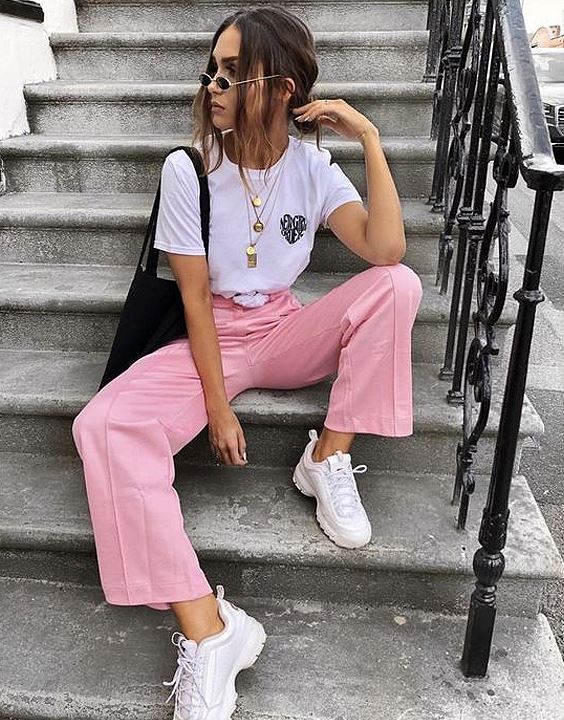 Your off-days deserve nothing but the best! The best sleep, the best food, and yes, the best lounge clothing too. Why deprive your mirror of a visual treat, and your body of comfort? Slip into a pastel color outfit and put on your favorite movie, or get in touch with an old friend by means of a video call. Don't make the day productive if you don't want to, but definitely make it stylish!
Summer Favourites: Wearing loads of shirts this season? Keep the buttons open and underneath, flaunt a cute bralette. Slip into your comfiest trousers and finish with a pair of white flip-flops if required!
Season's Staples: A t-shirt will never disappoint you, and white sneakers won't either! So put them together with the addition of flared pants and stay easy all day long.
8) Night Out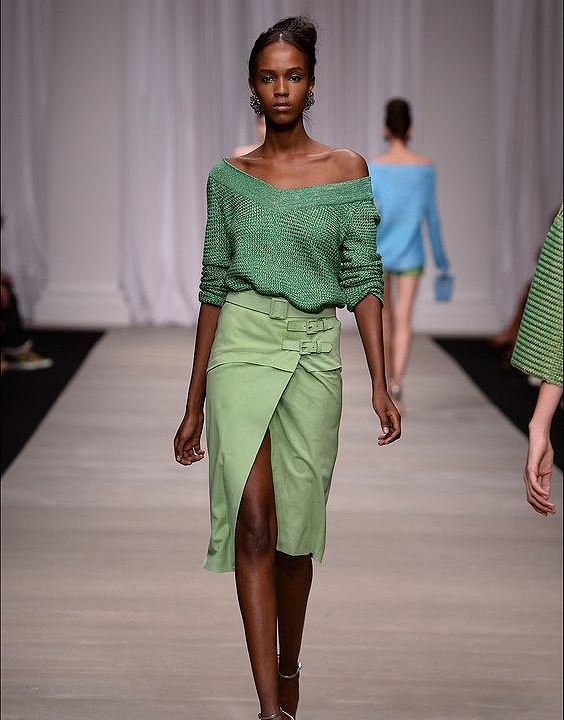 Your 20s are all about making bad decisions and turning every weekend into a celebration! Night outs are an integral part of your youth, so every time you do them, make sure they're ones worth remembering! One way to make this happen is by dressing to the nines and taking over the town with your girlfriends by your side. Turn a bar, a club, or the streets into your runway with these pastel color clothing ideas – yes, even for the after-sunset scene.
Pop Meets Pastel: Strike the perfect balance between the two by pairing a brightly colored separate with a pastel one. Go bold with the lipstick!
Baring It: Shimmery, off-shoulder tops are a treat in the nighttime! Paired with a fitted, slit skirt, this look will be absolutely killer on your night out.
9) Beach Outing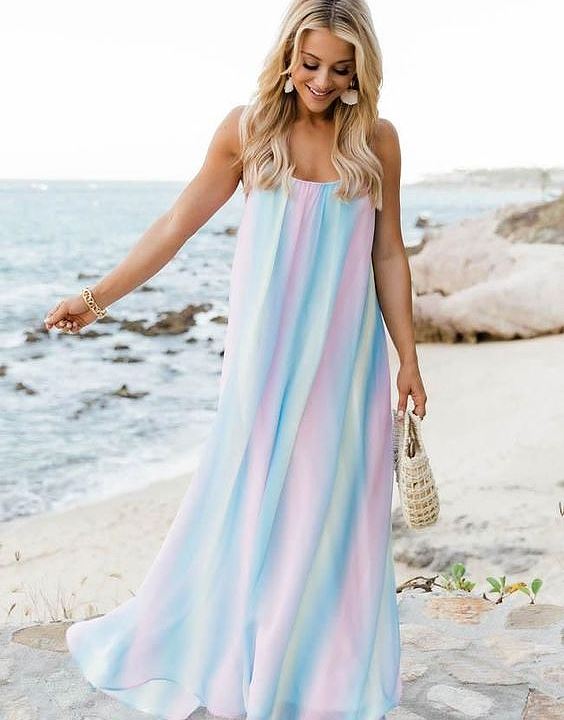 Perfect tans don't happen at tanning parlors – they happen at the beach! Where else will you relive making sandcastles as a child and run along the shore, side by side with the waves? You don't need a beach body for a beach outing – you just need pastel outfits and pastel color outfit ideas! Here we are, delivering them to you, so all you need to worry about is sunscreen and sunglasses.
Flowy & Fabulous: A beach dress is the first thing that comes to mind when we think of white sand and soothing waves! Get the perfect one for yourself and pair it with a straw bag and slides.
Cool Girl Dress Code: Co-ords, but ones that personify athleisure are another popular pick for the beach, so get your hands on one of those! Or if you're not feeling lazy, piece together separates to form a standout #OOTD!
10) Grocery Trip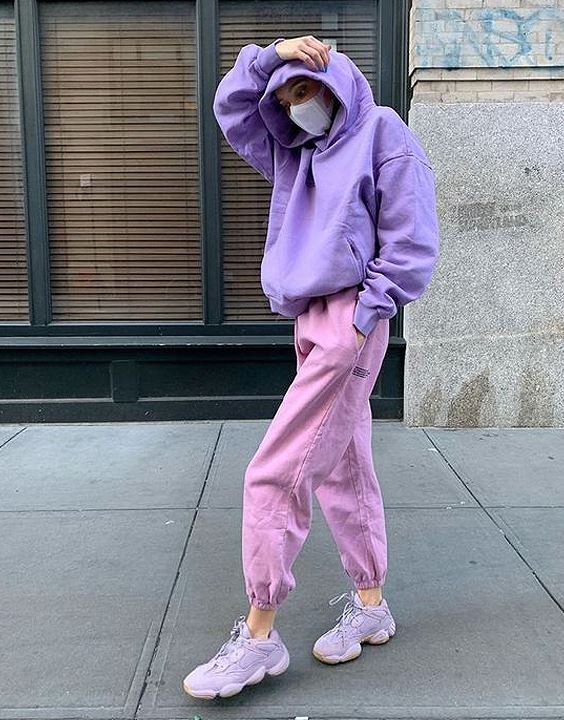 For a lot of us, grocery trips are the only times when we can be out and about, and let's face it – there's hardly anyone who hates them. Since that's as far as our social lives can go, why not spice them up with muted colors and stellar outfits? Yes, we're suggesting pastel color clothing to make mundane chores seem much more interesting! If you think it's bizarre to be sporting cotton candy resembling looks to the store on your block, you'd be better off giving it another thought.
Go Incognito: The best way to avoid people you know at the grocery store is to slip into a hoodie and a pair of joggers, along with a matching face mask and chunky sneakers!
Head-Turning & Trendsetting: Want to look super hot in case you bump into your ex while you hit the store? The answer lies in cropped sweatshirts and once again, joggers!
11) Twinning With Your BFF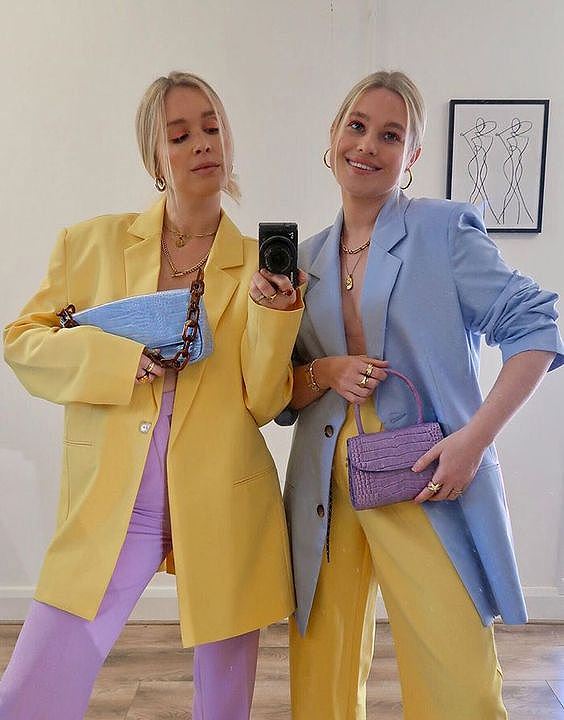 Playing dress-up just got better! It isn't just the right types of lipsticks that give BFFs immense happiness, but also outfits that go with them! 'Twinning' isn't just limited to flaunting identical outfits, but also following a particular color palette or coordinating accessories. Pastels are a favorite among millennials and also Gen-Z, so give them a shot with your soul sister. Don't forget to get the perfect shot for your IG though!
Color-blocked: Keep only one element of your pastel color clothing identical, and the rest can be in different pastel hues. Make sure they're contrasting though, to effectively color-block.
Suit Up: Pastel suits are a fun take on the regular, neutral-hued power pieces. You and your BFF can pick ones in different colors, and strike a pose together.
Looking into your closet right now and wondering why you never invested in pastel color clothing? Don't worry – just head to any online shopping app and keep our style guide handy. You're going to own the palette AND ace it in no time.
Image credits: The copyrights of the images used in this post belong to their respective owners. The credits where known are specified under the image - if you're the owner of an image and want it removed, please contact us.