There are a plethora of wardrobe staples without which your carefully curated closet is incomplete! One of them is the palazzo, which offers the same comfort as your dearest pyjamas, but triple the style.
From humble Indian wear to the western wear genre, there's no stone that palazzos have left unturned! In a world where staying at ease while still looking uber-stylish is becoming increasingly essential, palazzos are a saving grace.
But there is not just a single variation but different types of palazzo pants that you need to settle for. Let's take a look at the variety of options available and the ones every woman should know and own!
1) Straight Cut Palazzo Style
Just like the name suggests, straight cut palazzos are narrow, not widened. This makes them apt for practically any occasion, and yes – even for work.
Straight cut palazzos are not just a hit in India but are much-loved all around the world. These types of palazzos also make for an important element in the street-wear scene. Below are 3 ways you can wear them to earn those extra brownie points from your clique!
What's the greatest pairing for a straight cut palazzo? A crisp white shirt! With an oversized tote, a pair of sunnies, a statement necklace, heels and a bold lipstick, there's no stopping you from being the ultimate diva! Try this combination for day time events.
Casual Fridays at work demand a look that shows everyone that you can be laidback from time to time! Give in to straight cut palazzos and pair them with a relaxed and casual shirt. Choose wedges as the footwear, and complete your look with a bracelet or stunning earrings.
While we're still on shirts, how about pairing it with one of the striped types of palazzo pants and white sneakers this time? Knot it up for that extra oomph, and finish with a layered necklace!
2) Flared Hem Palazzos
One will definitely have a gala time wearing flared hem palazzos! These allow you to live the best of both worlds since they are the skirt type plazo pants.
Secondly, their EXTRA nature also makes them super comfy, even more than the others. Convinced yet? If yes, we've listed 3 fashionista-approved ways to wear these.
Clearly, we haven't gotten enough of the shirts + palazzos combination yet and looks like we'll be stuck on it a little longer. This time, we suggest you take the more relaxed route and finish this #OOTD with flats and your hair up in a bun. You can also wear oversized hoops with this one!
For a more put-together look, or for a job interview, do things the unconventional way with flared hem types of palazzos and a turtleneck tee, both in a neutral palette. Add a sleek belt, a watch or wristband, and minimal earrings and you'll be set.
Ace your street-style game with a t-shirt tucked into your flared hem palazzos, a beret or a baseball cap, an oversized shopper and pool slides!
3) Printed Palazzos
'All prints, everything' is a style mantra that makes us extremely happy. Printed palazzos fit the bill and take the wardrobe staple up by a few notches.
Printed palazzos are best paired with solids if you're a rookie, but if not, then we say – go all out with 'em patterns! Wondering what to wear with palazzo of this type? Read below.
Style Tips
The fact that vintage EVERYTHING is in right now, including printed types of palazzos, is no stranger to any of us! You'll easily find vintage printed palazzos at a thrift store. Pair them with a crop top and an aesthetically appealing necklace.
Another print that is a classic and is always doing the rounds on social media is the animal print. If you get your hands on animal printed palazzos, pair them with a halter neck top and a straw tote for a casual day out.
For dinner dates on the weekdays, choose to pair geometric printed palazzos with a solid top that is form-fitting. Finish with strappy heels, dewy makeup and a shoulder bag.
Get your customised tshirt with your favorite print on it, check out our coolest custom tshirt collection and order your personalised tee now!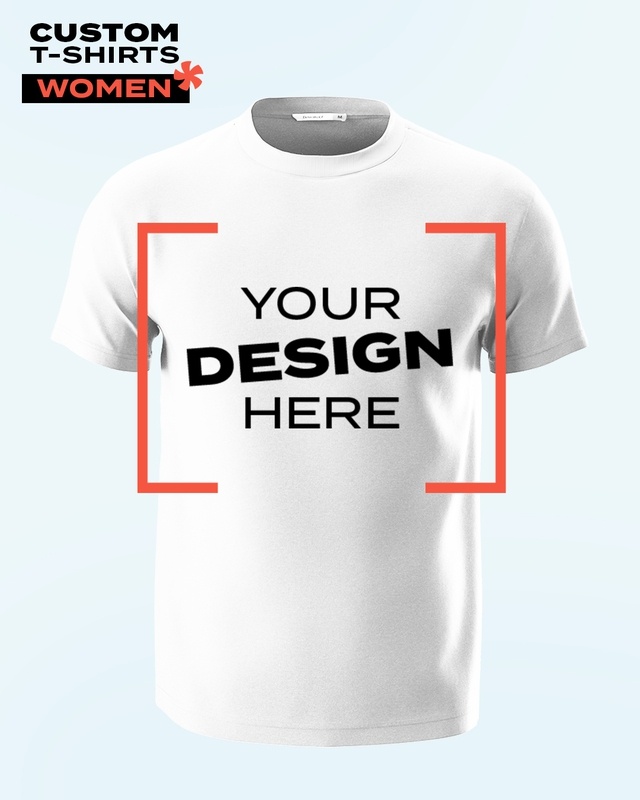 4) Cropped Palazzos
Unlike different types of palazzo design which are floor-sweeping, cropped ones are generally more youthful and work well with western as well as an ethnic wear. They stop a few cms above your ankle, making it possible for you to pair all kinds of footwear with them. Check out our tips to flaunt them below!
Add a fashion-forward touch to your ethnic wardrobe with cropped palazzos! Heading for a pre-wedding function or gearing up for a festive occasion? Make sure you pick these trousers with a long, frock style kurta. Don't forget the jhumkas and juttis!
Want to make a statement at brunch? Nothing like cropped types of palazzos in a pastel hue paired with a basic white tee! To switch things up, get yourself a quirky arm candy. Finish with a choker and a pair of block heels or stilettos if you're feeling adventurous.
Palazzos are also kicking-back favorites among many women! To do it the right way, go monotone! Pair cropped palazzos with relaxed tops for women and sliders. Complete the look by letting your hair down or tying it up in a loose ponytail.
5) Belted Palazzos
Add definition to your look with belted palazzos. You can add a belt of your choice on the waistband yourself, or choose to buy palazzos with matching ones.
They don't just provide a great fit but also further sharpen your body shape. Here's how to don these types of palazzos.
While we're still on monotone, how about an all-black look to kick the Monday blues to the curb? Show up in belted palazzos with a tank top tucked in, and tighten the drawstrings or belt to gear up for a long day. You can choose to wear your comfiest pair of sneakers with this look, or even go for flip flops.
We're suckers for date night look ideas that are not too overdone, but not downplayed either. Colourful palazzos with an off-shoulder top seem like a great outfit to impress your crush or S/O! With the addition of nude heels and a pair of hoops, you've got yourself a total winner.
Want to take your festive or wedding season outfit to a whole new level? Give in to belted types of plazo with a bustier, layered with a long ethnic jacket. Complete the look with jhumkas and a pair of juttis!
6) Pleated Palazzos
Just like pleated skirts were a huge hit and continue to rule the charts, pleated palazzos too are extremely popular among fashionistas around the globe!
The secret to its success might be the fact that they look good on everyone! Make these types of palazzos work for you with our 3 styling ideas, given below.
Let's make colour-blocking more accessible, shall we? Get yourself a pair of pleated palazzo pants and team them up with a full-sleeved tee or sweatshirt with colour-splashed patterns. For daytime, wear a colourful hat and sunnies. You can also choose to wear colourful shoes or boots, and make sure your arm candy is just as colourful too!
Heading for a night out with the girls? Here's a winning outfit idea for you! It involves style AND ease. Choose darker colours, and pair your pleated palazzos with a blouson. Accessorise with sparkly danglers, a shimmery clutch and metallic, strappy heels.
This one's for your off-days! Slip into a basic t-shirt and leave it untucked. Wear a pair of pleated palazzos, and with them, team up sneakers or flip flops. If you have a grocery run to make, slap on some neutral hued lipstick and carry an oversized tote.
7) Traditional Palazzos
Now, these types of palazzos don't need an introduction at all, as they're already a part of every Indian woman's wardrobe.
Detailed with embroideries like gota patti and other culturally-rooted embellishments, traditional palazzos are the definite wardrobe winners. Style them with these ideas!
Wondering how to wear palazzo pants with kurta? Have a lineup of pre-wedding functions on your social calendar, all equally important? Choose to go to one of them in a traditional palazzo suit, and finish with juttis, an oversized ring and traditional jewelry.
Since intimate festivities are a thing now, why not use the chance to level-up your style game and align it with changing times? Your best bet is a pair of palazzos with a relaxed kurti, and jhumkas + kolhapuris to go with!
You can also ditch the long kurta and go for a shorter version of the plazo type dress. This one is more popular among modern-day Indian fashionistas, so be sure to give it a shot!
8) Denim Palazzos
There's no scope for you to go wrong when you bring together two classics. In this case, palazzos and denims!
Ditch the skinny jeans on days when all you want is comfort, and go for these instead. You can style these types of palazzos in 3 amazing ways!
If your significant other has planned a lunch date for the two of you, then you ought to show up in style. Leave him in awe of your dress sense by pairing a cropped lace top with denim palazzos. Finish the look with strappy sandals and a statement bag. Let your hair down!
For casual brunches when it's more about meeting and catching up, choose to go in denim palazzos with a tank top tucked into them. Pair with bellies and subtle earrings for a great finishing touch!
A look that will instantly put you at ease is tucking a plain white t-shirt into flared palazzo pants made with denim. You can sport this look for coffee or breakfast, and with the addition of a straw crossbody bag, you'll soon climb up the star ladder!
9) Slitted Palazzos
Looking for something that is just the right amount of sensual and comfy? The answer lies in slitted palazzo pants! Among the different types of palazzo there are, these ones are the most date-worthy.
Consider your S/O impressed beyond the shadow of a doubt! Here's how to style them.
Print on print is quite literally the way to go if you're looking to have some fun with your #OOTD! Wear a slitted pair of palazzo pants and team it up with a crop top of a similar or contrasting print. To accessorise, don a body chain and sunnies!
Front slits are so much more fun than side slits! Get your hands on a palazzo that fits the bill, and flaunt it with a floral off-shoulder top. Pick tassel earrings and stilettos to complete this feminine and chic look.
Crop tops or tied up tops make for a great pairing for slitted types of palazzos! If you can find co-ords – even better! Add a pearl or another statement necklace to the mix if this is supposed to be a party or evening outfit.
10) Culottes
Culottes is a word that none of us fashion-loving people are strangers to. They're simply the 'it' pants to own in the current day! From work to weekend, brunch to dinner, there's absolutely nothing they can't do.
These types of palazzos ought to be styled right, so here are our top ways to achieve the best #OOTDs with them in the mix.
For the colder days, slip into a jumper and choose culottes for bottom wear if you're looking for a new work-appropriate outfit. Finish with boots and stud earrings!
Nothing better than a daytime look that involves the prettiest printed culottes in soft hues, and a crop top or short top! Pair it with gladiators and don't forget to carry an arm candy no matter where you're headed.
Add a little edginess to your look with a leather jacket draped around your shoulder and one of your fashion tops + culottes combination. Boots and sneakers – both work just as well with this outfit.
Go ahead and experiment all you want, because there is no wrong way to do 'palazzos' if you know your body type to the T. Explore various options on online shopping apps and flaunt your palazzo looks to the max.
Image credits: The copyrights of the images used in this post belong to their respective owners. The credits where known are specified under the image - if you're the owner of an image and want it removed, please contact us.