One thing these testing times have taught us for good is that we don't need an occasion to dress up! Pandemic or not, when the birds call & flowers bloom, we must answer! What comes to our minds first when we think of spring? Of course, besides the warm and cozy afternoons, it has to be cool & comfortable spring outfits in vibrantly colorful hues. It's that time of the year that brings along happiness and joy to the world. Oh yeah, not just the world but to our wardrobes too.
It wouldn't be wrong to say that optimism, joy & peace are some of the virtues that we have been craving for the most off late. Spring has breezed in with a ray of sunshine this new year. We still may not be able to step out however, we can always find joy in the little things we can do from the comforts of our homes. One such thing is the art of dressing.
2020 may not have been the kindest, but 2021 has brought along some of the most promising trends in a blast from the past. Spring clothes have never looked better, thanks to most influencers swinging in the best of spring wear from the yesteryears combined with new-age trends. Trust us, spring fashion has never looked better. Here are some hacks to uplift not just your styling game, but your mood too. Fashion therapy is a thing after all!
We have curated a list of 15 gorgeous spring outfits to get you inspired:
1) Midi Mini Maxi
Dresses come in a variety of lengths, styles, patterns and prints. They also make for wonderful spring outfits. Floral prints combined with colorful yet subtle hues are definite show stealers!
Maxis are definitely versatile articles of clothing that can be worn on various occasions, from resort to loungewear, there's one for every occasion. Midis on the other hand are fun mid-length alternatives.
These dresses are perfectly suited for girly springtime brunches. Minis in our opinion are best reserved for night soirees & cutesy spring-summer dates. Amp up the heat with warm-toned pumps. Here's some visual inspo to get you buzzing!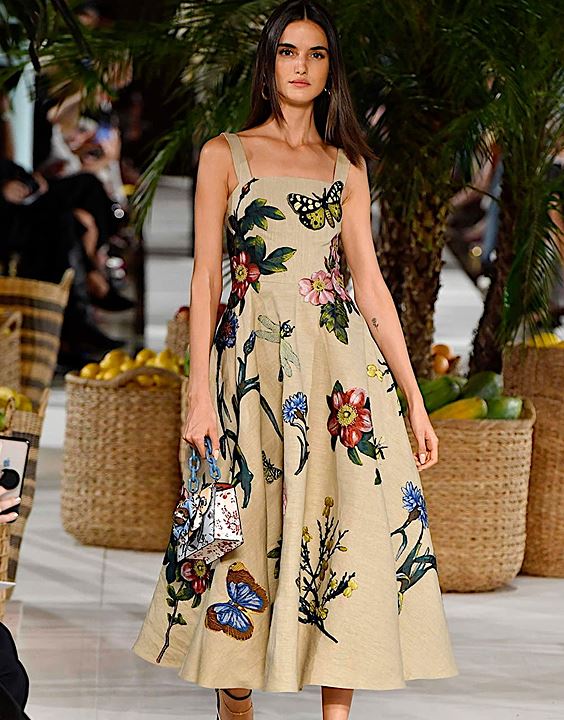 After all, it's the season to let beautiful colors bloom!
Also, while you're at it, don't forget to check out our wide array of Dresses for Women only on Bewakoof.com!
2) Overalls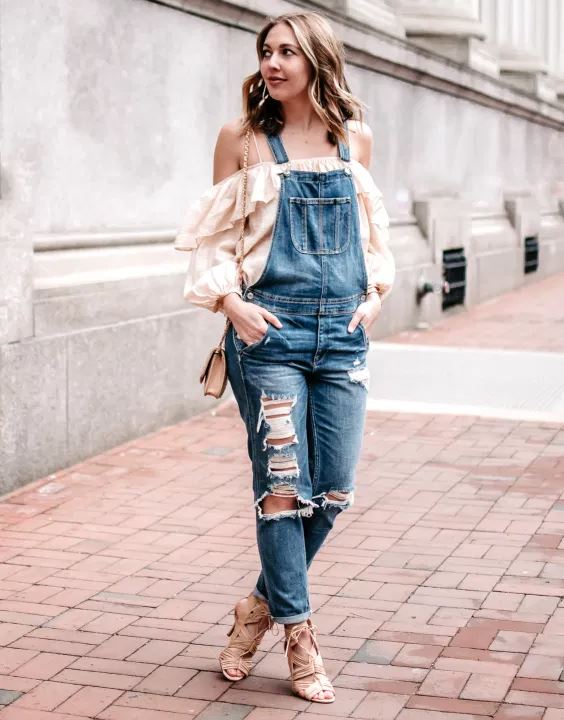 Spring or not, overalls are in general the most chill hot weather companions one could ask for. Denims are considered to be an all-season fabric, and denim overalls are something we all reach out for. This humble piece of clothing can be upped in the chicest of ways.
Pair it with a cute off-shoulder top as shown in the image & match the outfit with a funky pair of heels. Add a sling clutch to complete the whole look.
Voila, you're all set to paint the town red.
3) Scarf tops & Airy pants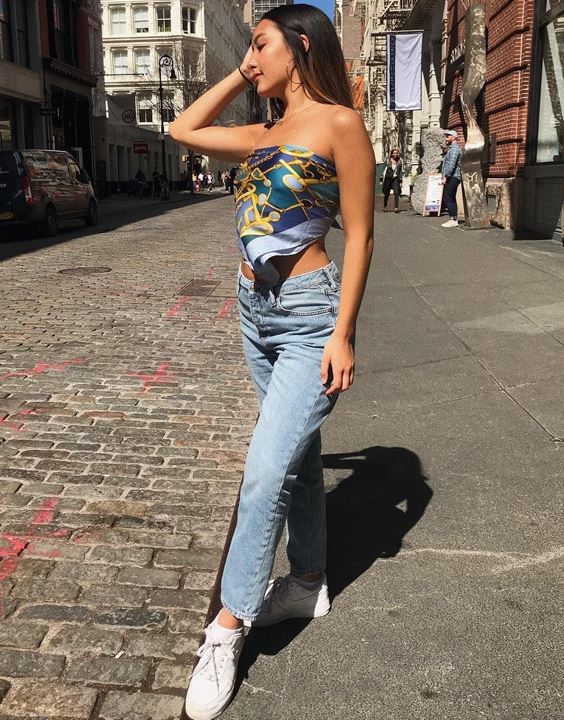 The most IT item of this spring-summer collection has to be the scarf top! Made popular by foreign celebrities, the trend caught on in a big way thanks to Indian Insta influencers. So what are you doing here still reading about it? Pull that scarf out from the dungeons in your closet, shrug off the dust & get busy DIYing your very own scarf top.
What's a scarf top without a pair of straight-cut jeans? Team the scarf & jeans duo with a mini shoulder bag and white sneakers to mesh all elements together.
4) Paper bag Shorts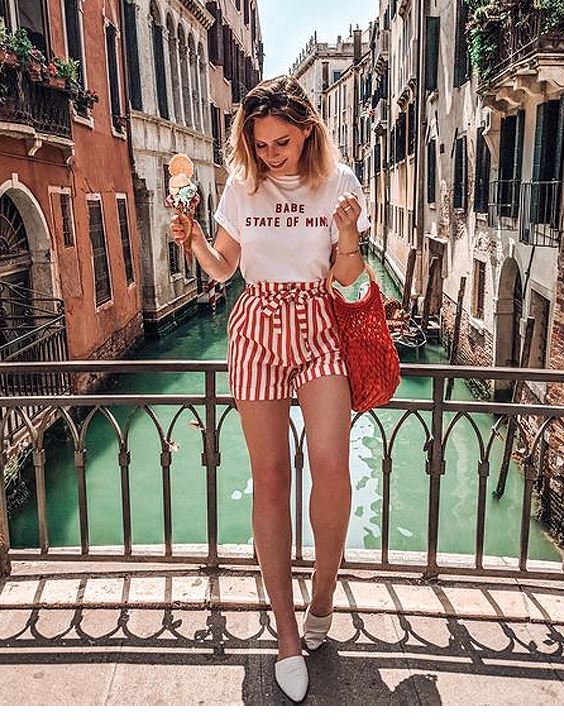 All hail pastels! All hail shorts! All hail airy outfits! All hail pop!
Caught on the hint? Well, if that's your mantra this spring, then paper bag shorts are going to be your best friend. They say a picture can reveal a thousand words. Check out below your own personal stylist.
Check out our coolest customised t-shirt at Bewakoof.com . send us your favorite design and we will print it for you on our premium quality t-shirts.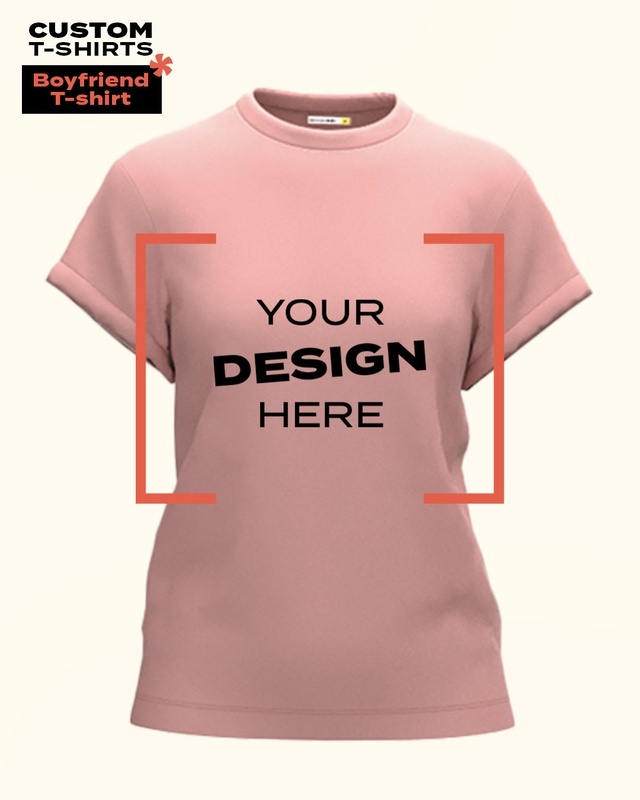 5) Jumpsuits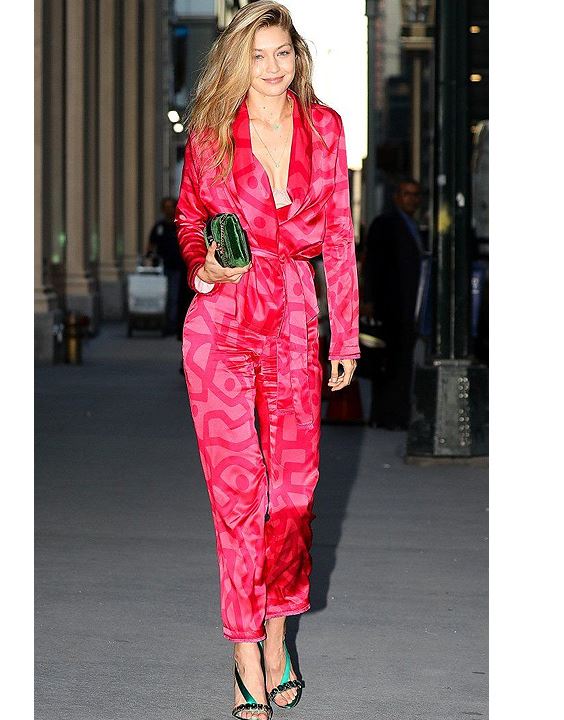 Come sunshine or blues, jumpsuits never go out of fashion!
A personal fave, this masterpiece deserves a spot in everyone's closet. Whether casual or extra, there's a jumpsuit for every spectrum that ever existed.
Take notes from Gigi's personal lookbook & unleash the supermodel in you. You can thank us later for blessing your feed with beauty.
Crushing over the emerald green accents that are breaking the hot pink monochromatic look!
6) Boho Gowns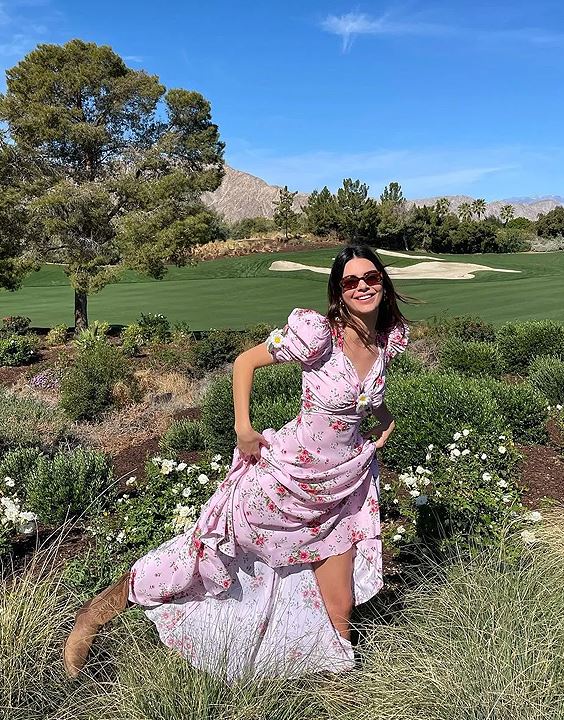 Speaking of supermodels, how could we leave Kendall out of the picture?!
Have you ever wanted to wander off in a field full of daisies wearing a beautiful bohemian gown with thigh boots pretending to look all mysterious while getting yourself clicked?
This look's definitely meant for the gram!
7) French girl must-haves
Can we ever leave the French out of fashion or fashion out of French?
They're bound to get a mention whenever styling clothes is concerned.
Looking glamorous and French is a cakewalk. At least for them, it is haha.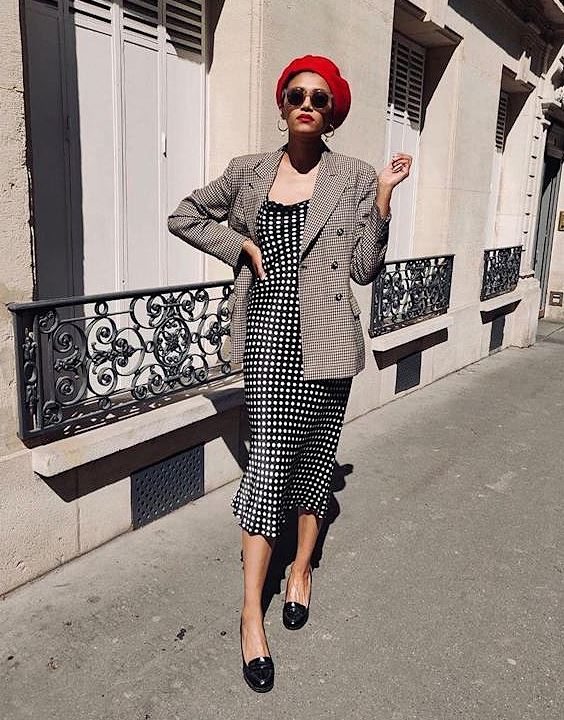 Nonetheless, we can always try. For a French glam look, begin with getting yourself into a slip dress, then throw on the trendiest blazer you got, accessorize with a red beret hat (if you have one). End the look with a pair of pointy-toe shoes.
Wait, Frenchies aren't always that high maintenance. If anything their women are known for dawning the "I didn't even try but I look great irrespective" kind of look. Trust us and follow our advice for a more effortless style! All you need to do is pair a long beige fluid shirt with black leggings, block heels and a flute bag. Voilà, très magnifique, mademoiselle!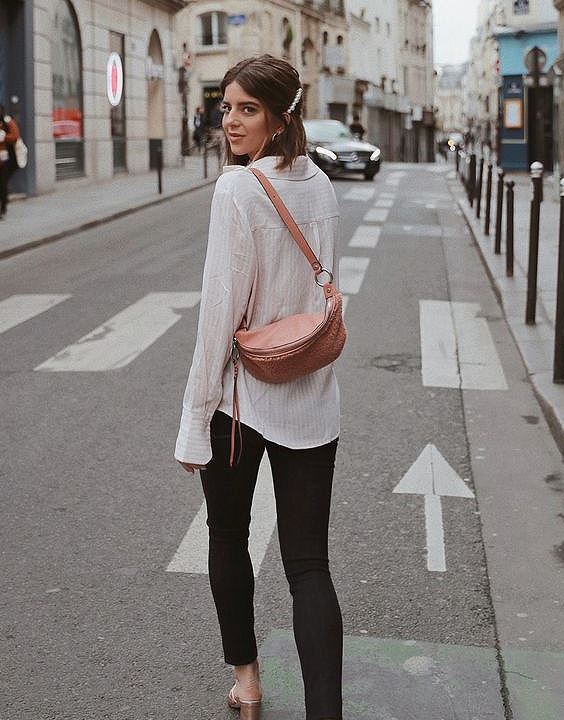 8) Blouses & Jeans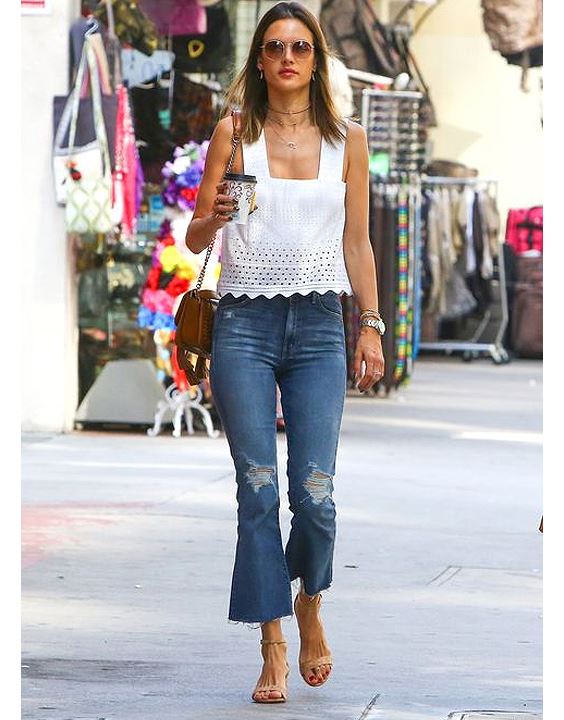 When in doubt this classic combo always turns out to be a no-brainer. An outfit that will never fail you, this one's definitely made for breezy spring afternoons. A White cut work blouse with a pair of high waist jeans or even just high waist trousers will do the trick.
Stuff that comfortable dreams are made up of, indeed!
9) The long & short of it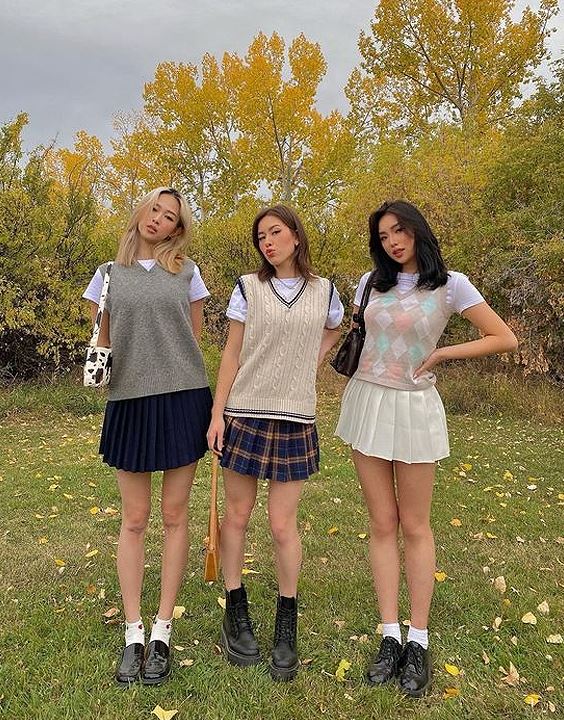 The comeback of the mighty tennis skirt from the '70s is not an unknown fashion phenomenon! A style super popular with teens and young adults, the short length is all about body positivity and being comfortable in your skin. Short or tall, skinny or not, this one suits pretty much everyone if worn correctly.
Team it up with a cute sweater or wear it with a matching hoodie or even a plain white tee for that matter, you're never gonna miss the spot with this baby!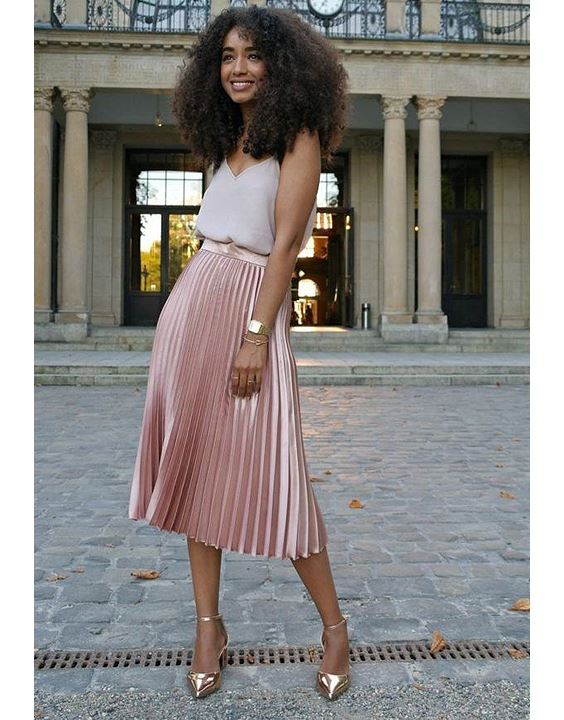 Not a fan of showing too much skin? No problem. This is a safe space & we judge no one!
We love long skirts as much as we love the short variants. If you ever want to channel your inner damsel, put on a long skirt.
Available in a multitude of designs, prints, and patterns, you'll be able to pull either a casual or a party look with this one! Shiny pleated skirt pair with sky-high heels is simply a no-brainer cocktail outfit for spring-summer soirees.
10) Floral Bustier top & cigarette pants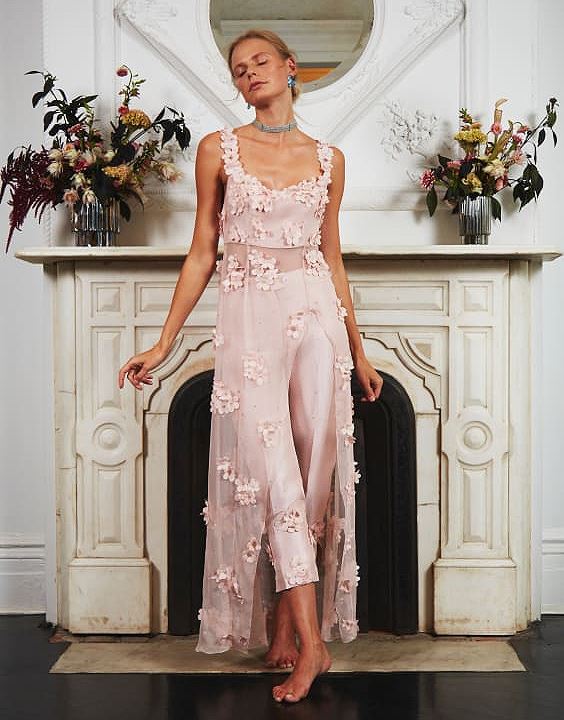 Let's take a detour from the western lane into Indian gullies, shan't we?
Bustiers may not sound so traditional or even conservative at all, but who said you needed any of those things to look Indian?
Give the classily bold bustier an Indianized avatar by converting it into a semi-transparent kurta. Couple up this beautiful 3D flower applique's kurta with ankle-length cigarette pants & a crystal handwork dupatta. A pair of champagne pumps and a geode clutch would help you make this a festive look. Talk about turning heads and how!
11) Tie-Dye sets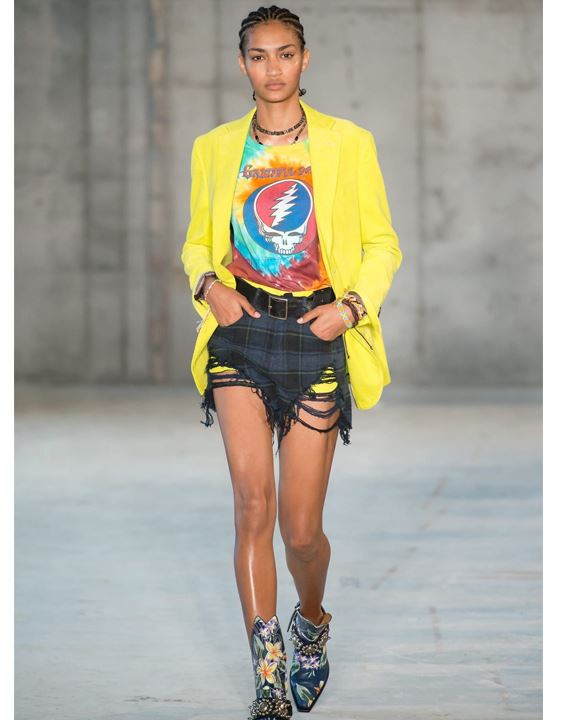 Be it shirts, skirts, co-ords, joggers, nightwear, t-shirts, dungarees, maxis or t-shirt dresses, tie-dyes have taken over the whole industry by a storm!
Because tie-dyes are pretty much everywhere, they can end up looking a tad bit common. One of our most favorite vibes would be giving the humble tie-dye an edgy look. No don't be intimidated, this may sound a bit out of the comfort zone but it's as simple as getting handsy with a pair of ripped mini skirt and a bright-hued t-shirt with a grungy print. To add more sass, walk the talk in a pair of ankle-length chunky boots & a big buckled waist belt.
12) Cargo pants & colorful shirts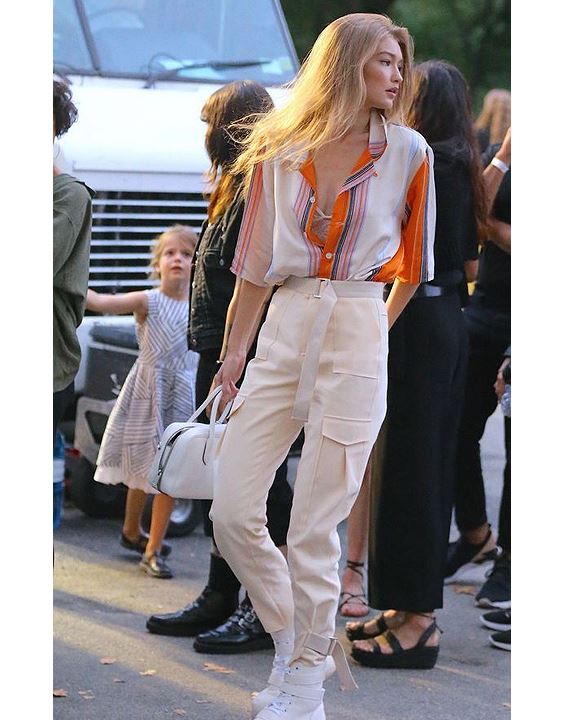 We are obsessed with Gigi's style. Pretty sure that's clear by now. Here's another outfit from her lookbook that has gotten us swooning over. This one's such an easy peasy lemon squeezy ensemble.
Take a deep look into your closet and choose the most colorful shirt you own. Having a similar looking one as Gigi's would really help. Combine it with a pair of cargo pants or loose high waist trousers. Depending on the occasion, opt either for a clean pair of sneakers or high-heeled stilettos. Depending on the look you're trying to achieve, style it with either a mini backpack or a statement purse.
13) Kimono shrugs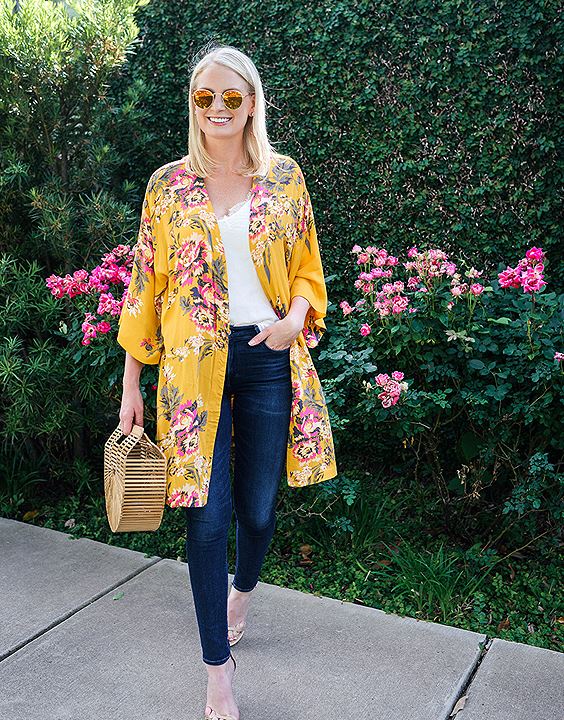 Hello there, do you speak spring?
Yes sir, very fluently!
Don't worry, we haven't gone cuckoo in the head yet. Just trying to make a point here. If there's one outerwear that actually understands the true essence of springtime, it has to be a kimono shrug.
Spring and shrugs are a match made in heaven. Blooming flowers capture the true nature of spring. Big brain moments, kimono shrugs are mostly made in floral prints too. As we all know, in spring, the weather starts getting warmer but at the same time, it's fairly windy as well. That's when these uber-fresh overcoats come swaying in. Whether you wear them with shorts, jeans, heels, or flip-flops, they'll never fail you!
14) Kaftans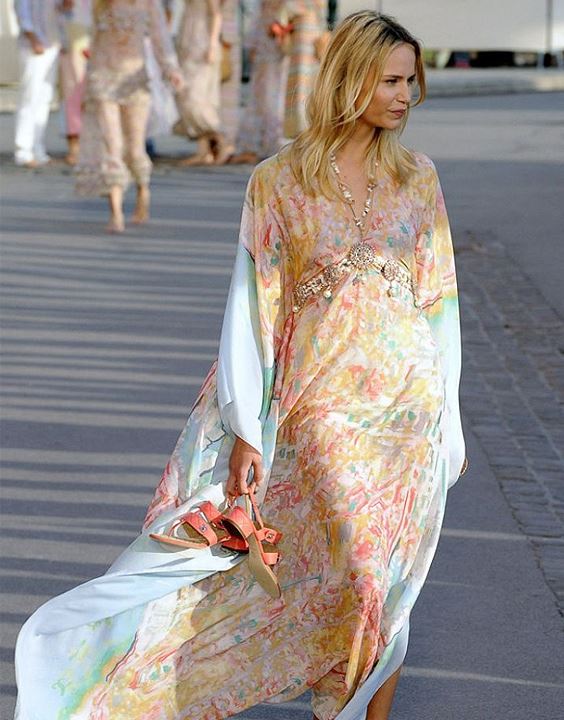 Kaftans may or may not be identified as the most ideal outfits for spring, but they'll surely help you stay as cool as a daisy. It doesn't just add so much more femininity to a woman's style but also helps you enjoy the warm yet breezy spring afternoons in finesse. Kaftans are so dynamic that you can easily dress them up or down depending on your mood.
For a relaxed vibe, look for a printed kaftan in cotton or linen. Whereas for a more glammed-up look, you could opt for something more classy and flowy in the silk-cotton blend. Embellished kaftans often look like high-voltage power pieces.
15) Co-ords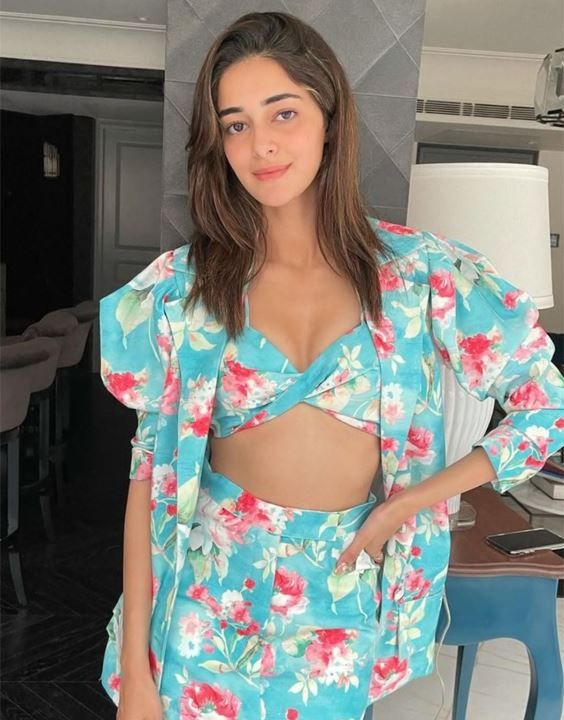 A legend once wrote that Co-ords were going to rule 2021, and boy were they right?
They did give us major vacay vibes in 2020 & they're defo not going anywhere anytime soon. Take the "Ananya Route" and combine vibrancy with subtlety! Sounds ironic, right? You won't just believe us after seeing this image but also start scouring through our fashion app for some tropical blue tshirts for women to help you stay cool.
After all, we at Bewakoof are not just here to give you spring summer outfit ideas but also give you an experience of the best online shopping in India!
Hope you had fun reading about the latest spring outfits ideas. Experiment a few by yourself and share it with your friends and don't forget, we are here whenever you need some new style scoops.
Image credits: The copyrights of the images used in this post belong to their respective owners. The credits where known are specified under the image - if you're the owner of an image and want it removed, please contact us.