Our exclusive edit on long skirt and top designs will make you wanna drop everything and shop! Check out these long skirt designs and have a gala time styling long skirt outfits this summer!
A long skirts is a stylish and comfortable summer staple that you need to get your hands on, if you haven't already! These skirts look gorgeous with tube tops, cami tops, or even slip tops. A slouchy shirt with long skirt could be an unusual pairing well!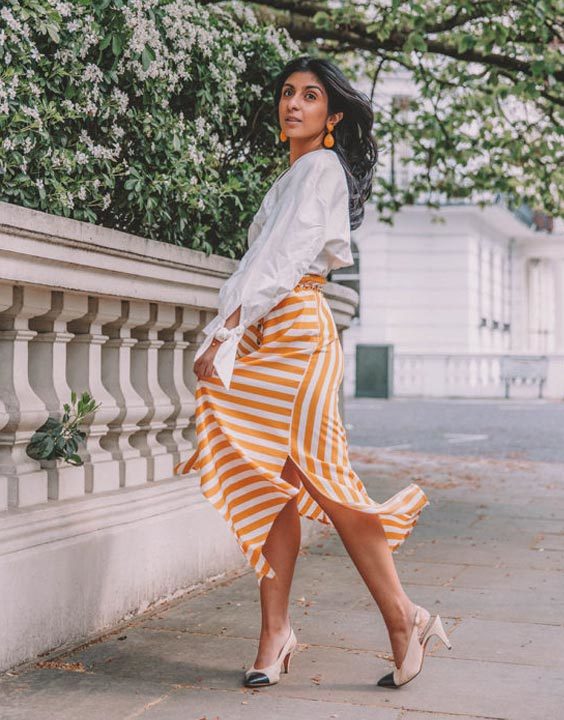 1. Long Formal Skirt- Work It Like Emma Thompson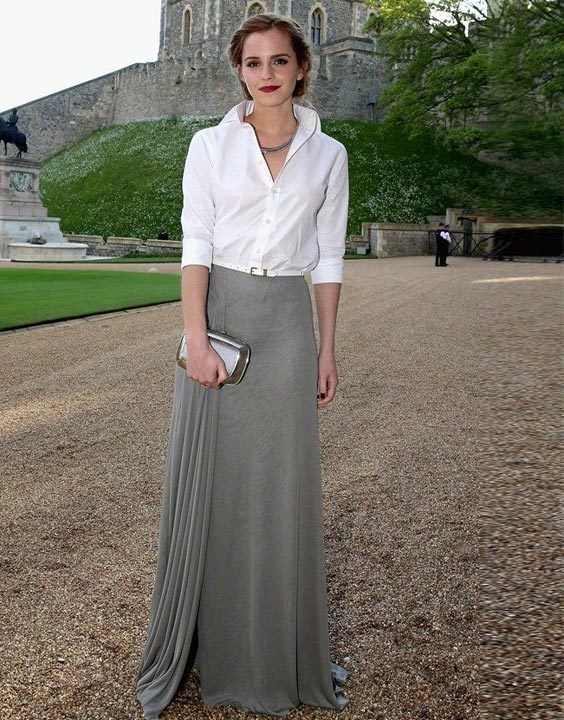 2. Long Skirt Design With Pockets Is The Newest Thing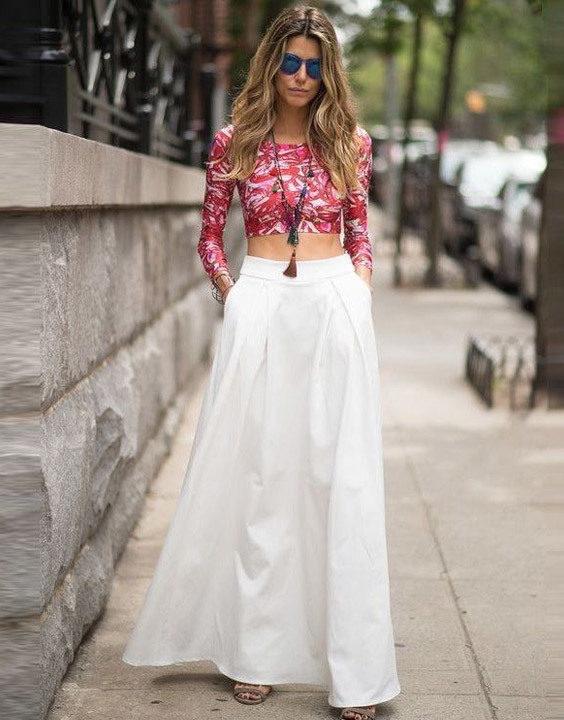 Cotton long skirts can really save you from heat and stress, when you want to be well turned out! Go for a long flared skirt with pockets this time. Add some functionality to this amazing garment. Pair this with a summery crop top!
You can even pair these skirts with customized T-shirts, check out our customized T-shirt collection by clicking the below image.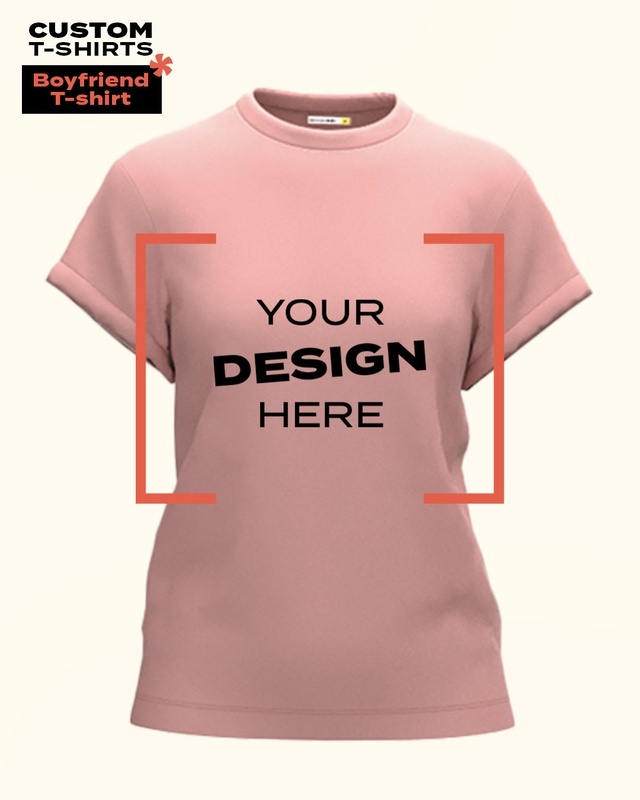 3. Long Tartan Skirt-All For Formals!
It's not back to school with the tartan skirt! It's back to cool! A tartan skirt matched with a pleasing button-down shirt and a pair of cool heels could be an interesting twist to your office outfit.
4. Velvet Long Skirt Design- Satin-smooth!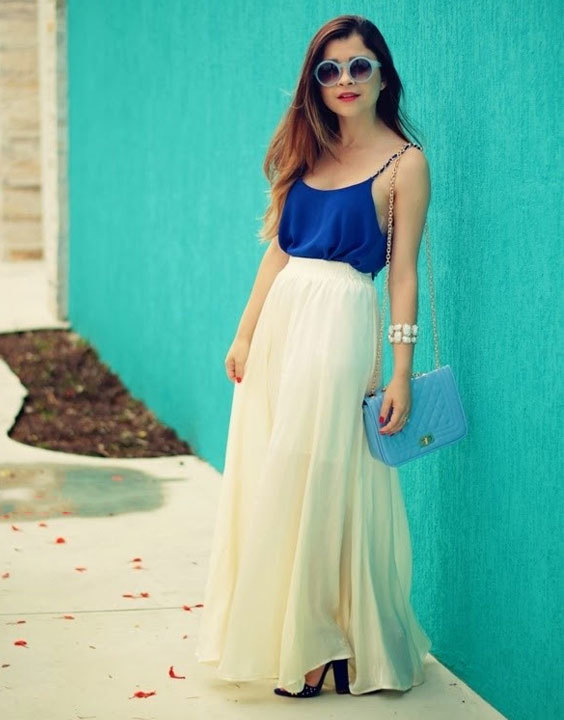 Long skirt outfits can be dainty. Try a flowy velvet skirt, if you don't believe us! Add to this a slip top and a smart sling bag, and you'll be ready to shine on your super-important lunch date.
5. Long Skirt With Criss-Cross Belt- Keepin' It Together!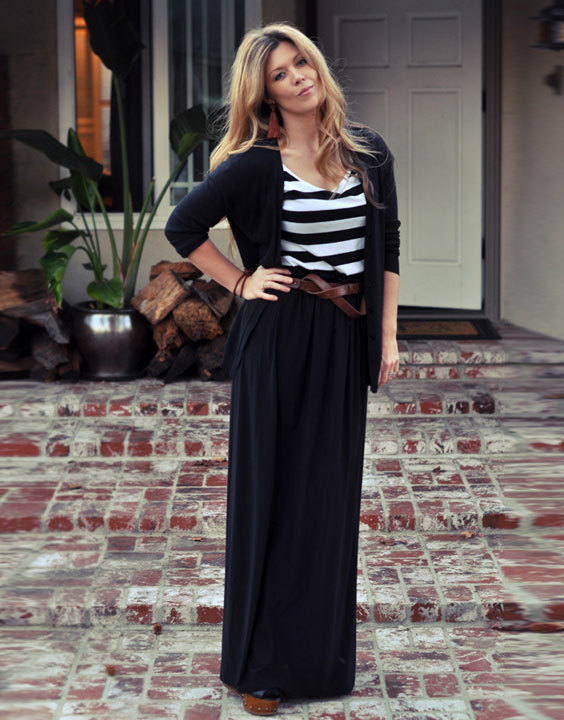 Belts aren't just for jeans and trousers, you know! Long skirts and top designs could do with an elegant accessory or two! Choose a criss-cross belt over your long skirt to add a hint of sophistication to your outfit.
6. Box Pleated Maxi Skirt- Not Your Regular Day Look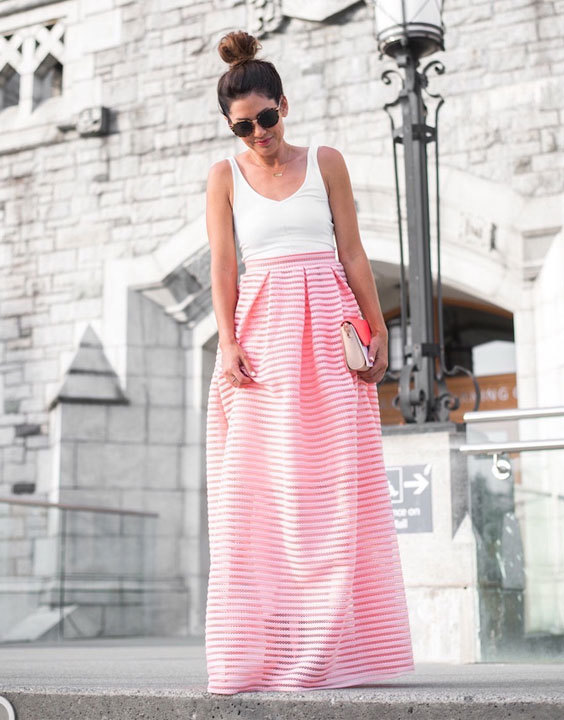 Daywear ain't a problem anymore. Any regular top for this look will do! Just tie your hair up in a high bun, take out your beautiful, box pleated skirt and put your shades on. If you don't have this skirt, don't let us state the obvious! Buy it already!
7. Net Long Skirt Design- Breathe Beauty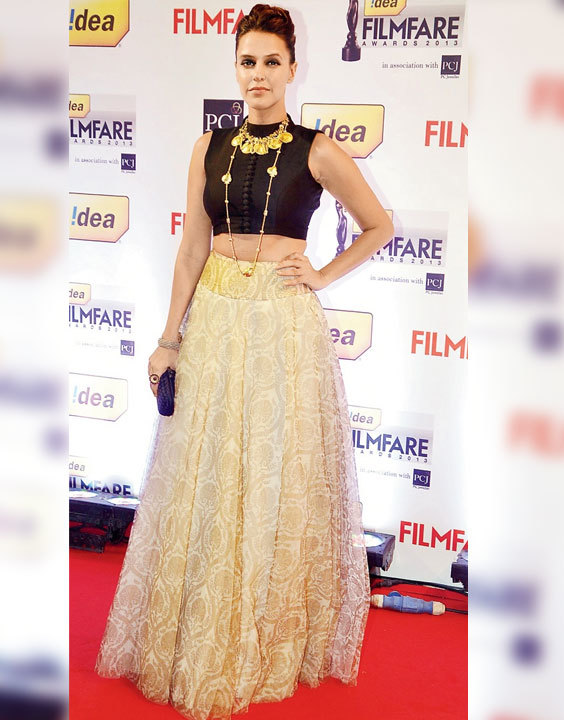 Neha Dhupia's elegant look is an inspiration for everyone looking out for real long skirts and tops designs. Her cropped blouse matched with long net skirt in mesmerizing golden tones looks heavenly!
This can be your go-to look for the next wedding reception you'll attend.
8. Knit Long Skirt Design- Work and play!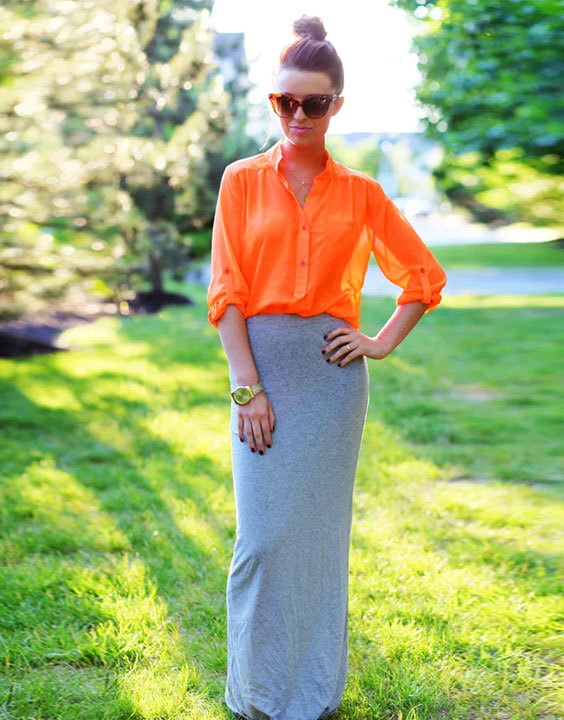 Long skirt fashion can be worn to work and to chill as well! This look proves our point. Once you've picked a cool melange skirt, let's move on to what to wear on long skirt? A neon orange shirt would be a great pick, for starters!
9. Bodycon Long Skirt- Wrapped in Glam!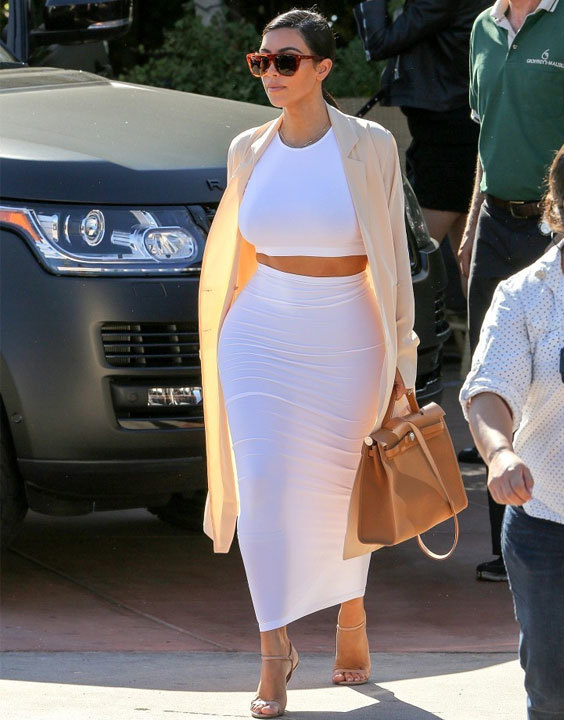 Can all-white long skirt outfits work? Sure they can! Kim Kardashian channels her inner goddess in this awesome outfit. All it takes is a cute crop top, a long bodycon skirt and a pair of glam heels to pull off a fab attire!
10. Long Pencil Skirt- Prim and Slim!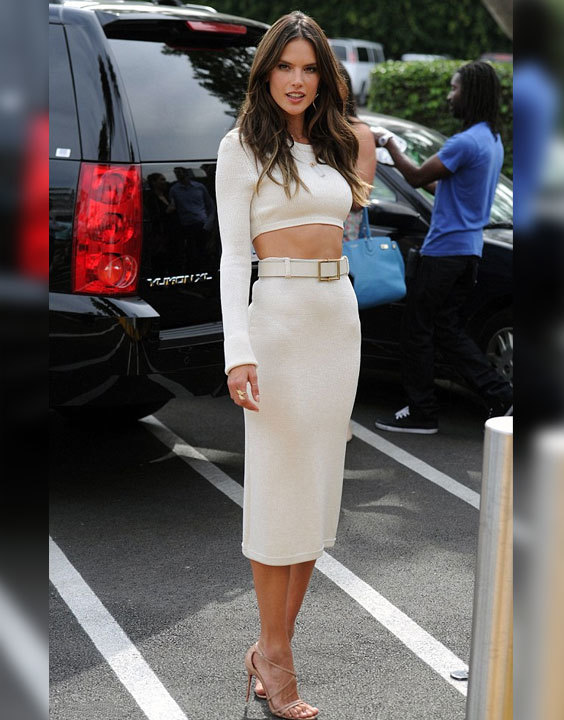 Long pencil skirts can be super slimming. Latest long skirts are all about comfort and good taste. This one is a class apart though! This look oozes sophistication. An office party would be a good time to try this long skirt outfit.
11. Long Skirt Design With Sash- Feels So Secure!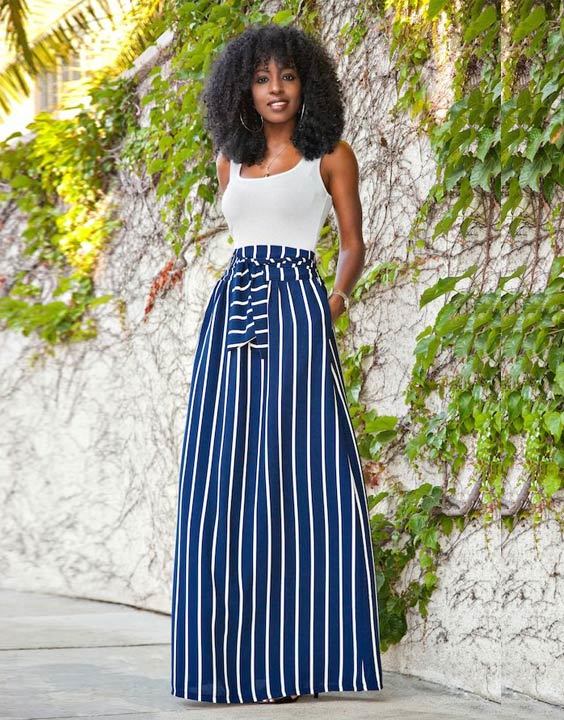 A line long skirts can make for stylish long skirts. Sashing up this long skirt can work wonders for you too. A striped and boxy long skirt put together with any regular top can be an effective choice.
12. Long Slit Maxi Skirt- J Law Paves The Way!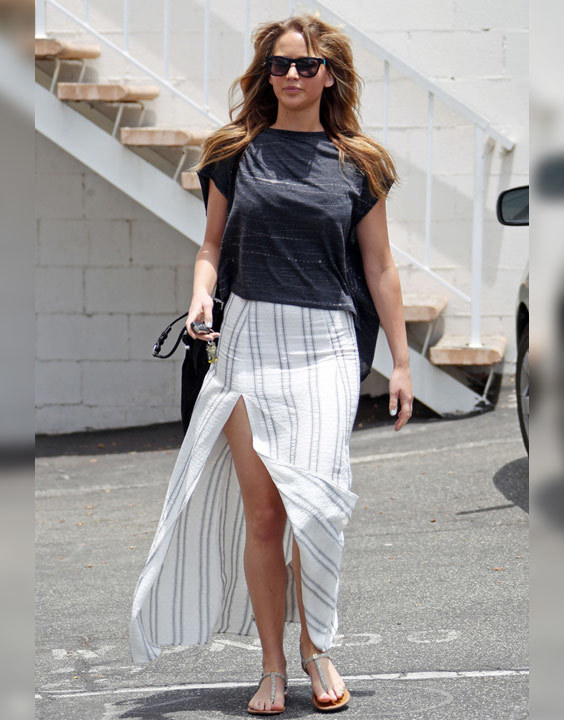 Among latest long skirts, the slit maxi skirt is a gem! J Law looks fresh as a daisy in a cool boyfriend tee and a slit crepe skirt! We so want this outfit!
13. Long Skirt Design With Ruffles- Layered Fun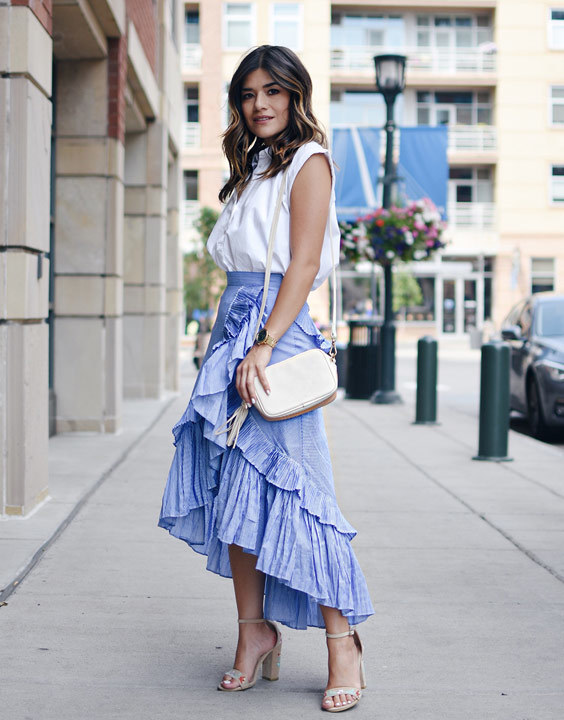 Latest designs in long skirts are all about the ruffles! When a skirt is designed with cascading layers of ruffles, the effect is rather pretty. Imagine this skirt being paired with a white casual top. Totally cool!
14. Look Fancy Like Bebo In Designer Long Skirts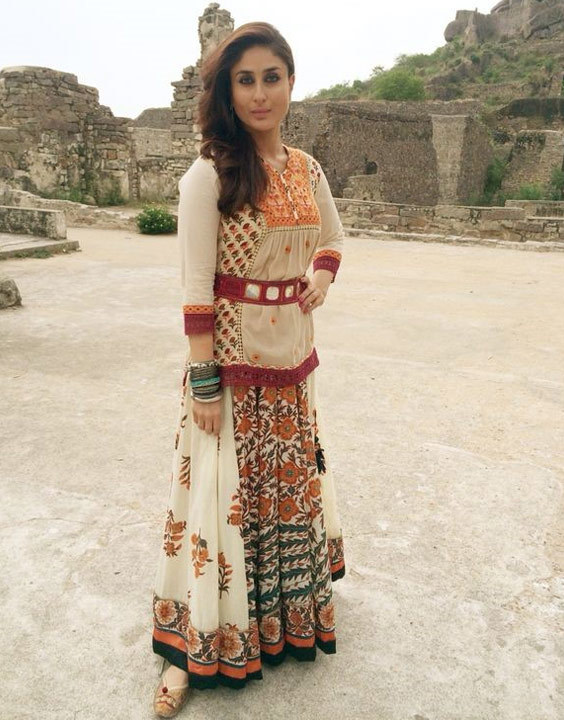 No one can create designer long skirts, especially traditional long skirts, as good as Ritu Kumar. Her creation for Kareena includes mirror-work, buti prints and minimal prints in panels. It'll be nice, airy choice for the summer!
15. Sequin Long Skirt Design- Don't Lose Your Shine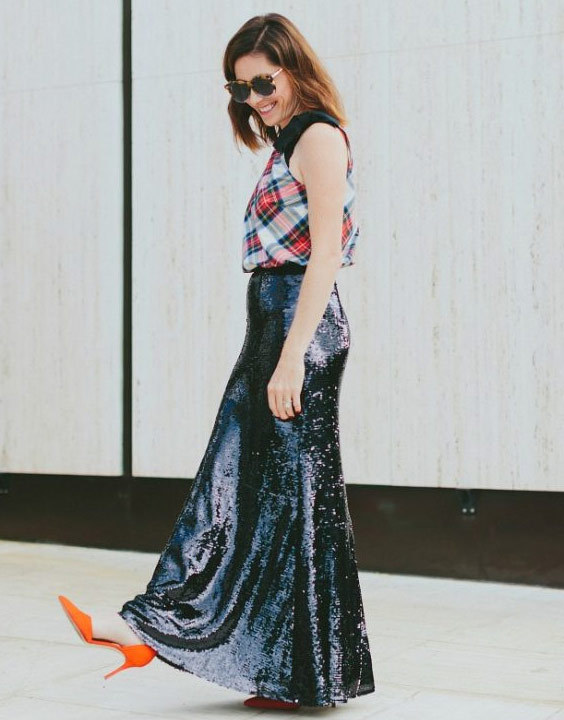 An all black long skirt can look dreamy with sequin work on it. Not on few patches, btw! We're talking sequin work all over. This skirt with a vibrant plaid shirt and cool stilettoes is pure magic!
16. Tie-Dye Long Skirt Design- Color Splattered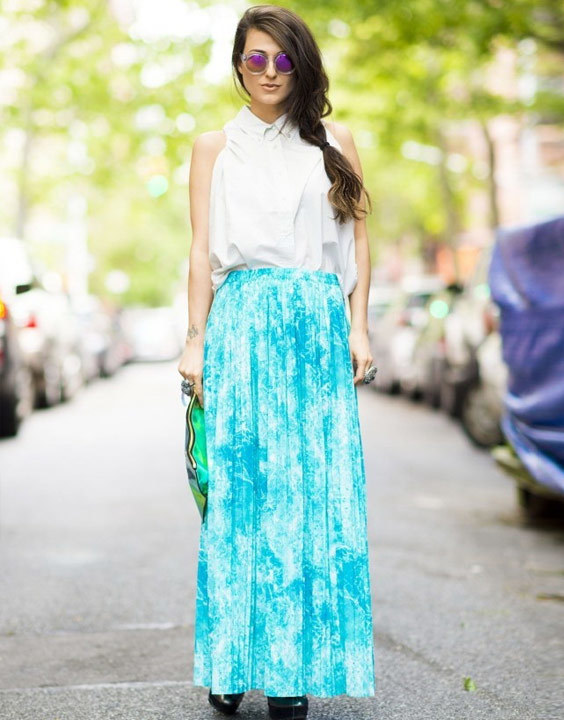 Knife pleated skirts with the tie and dye effect could be a great choice for a daywear look. These trendy long skirts can go with any casual or semi-casual top that you think works for the occasion. Stay cool and dressy!
17. Indian Long Skirt Designs- Lehenga Skirt For Lavish Events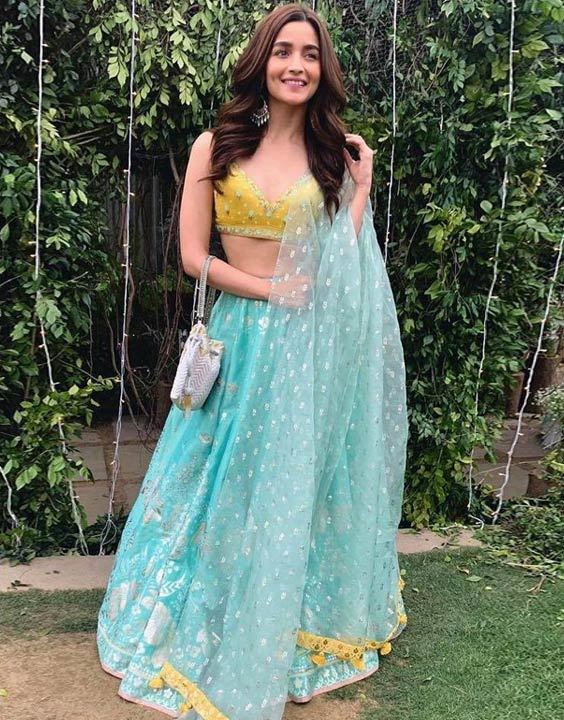 Beautiful long skirts can be worn to your best pal's wedding. After all, what's a lehenga skirt for? Alia bhatt in a dreamy, sky blue creation look like a vision. This long skirt design for a haldi ceremony in the day or a puja ceremony works perfectly. It's simply stunning!
We're hoping these long skirt designs will help you coin the best outerwear looks this summer, and kill it every time you step out into the world!
Image credits: The copyrights of the images used in this post belong to their respective owners. The credits where known are specified under the image - if you're the owner of an image and want it removed, please contact us.