A timeless beauty, Anarkali suit design is an Indian favourite for nothing! The mystery & beauty lie in the chic umbrella silhouette. Have a look and find yourself fangirling over latest designer anarkali suits and cute Anarkali combinations.
"From Rekha to Alia – this bollywood staple has been loved by different generations…and it sure isn't going anytime soon!"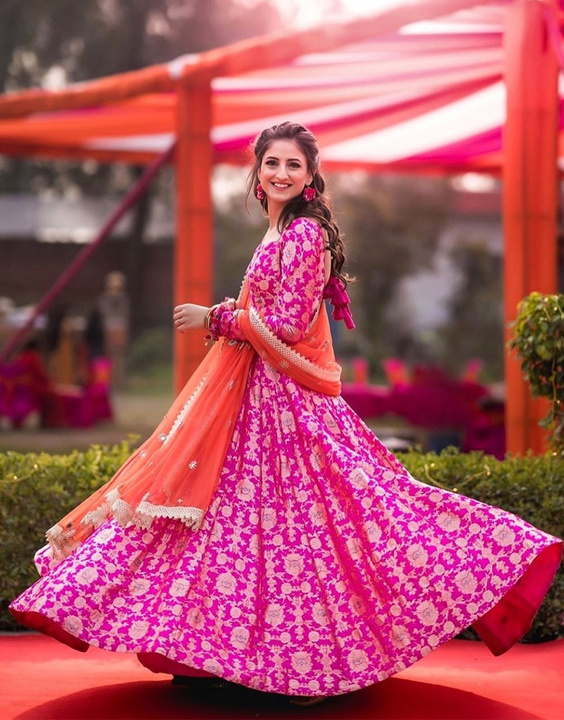 The Anarkali is a classic that never goes out of fashion, if anything the pool of beautiful anarkali suit design gets richer with changing times.
A runway staple and Indian fashion designers' favourite, it has seen a multitude of changes. Let's take a look at the latest designer Anarkali suits and Anarkali inspired ensembles that are as fetching as the modern woman!
Anarkali Dress – Chic & Comfortable!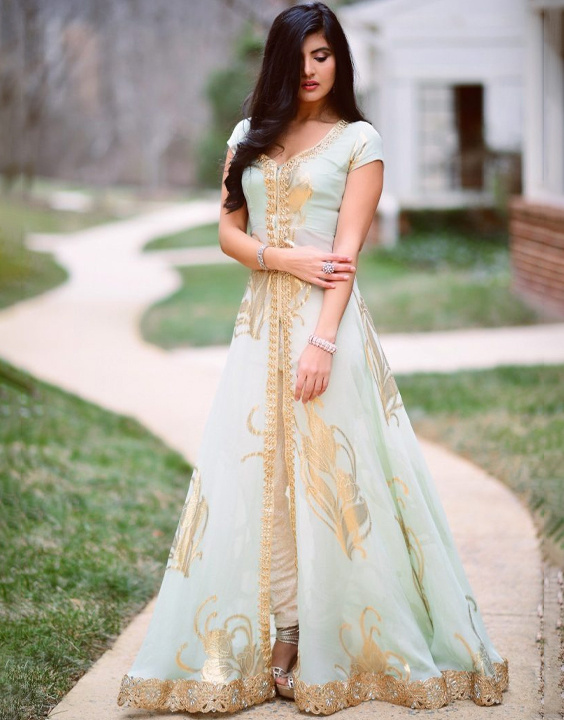 This style, also known as the Anarkali gown is for women who love the variety of intricate anarkali suit design that traditional crafters have to offer but are a total sucker for modern comfort.
If comfort is your first and only priority then cotton Anarkali dresses with minimal embroidery should be your first pick.
Style tip- Choose an Anarkali dress pattern over an LBD next time you got to attend a cocktail party. With statement jhumkas and a pair of sexy heels, get ready to strut your stuff!
Anarkali Suit – For A No Fuss Fashion Statement!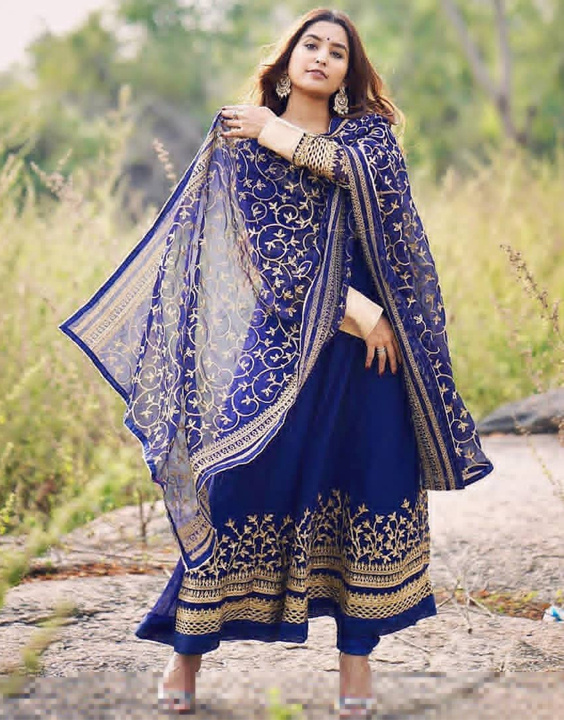 If you hate wearing lehengas & find them difficult, you need to give Anarkali suit a shot.
Why? Because besides being elegant and timeless, this suit is really easy to spend long hours in. With the variety of Anarkali suits available at our behest it's easy to make a statement in one that tickles your fancy!
Playing With Prints In Kalamkari Anarkalis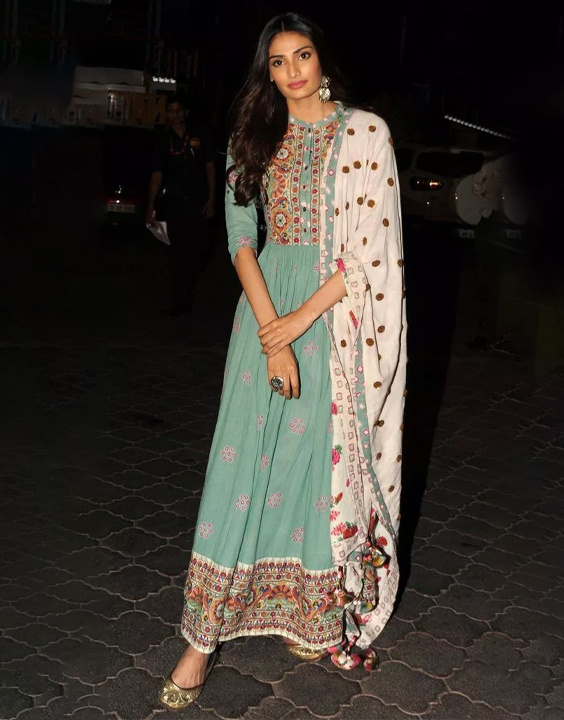 If you're familiar with fabric printing techniques in India, you would know that Kalamkari is one of the most popular ways to hand-print a stretch of fabric with various tessellated designs.
Now add a long Anarkali silhouette to this mix and you will have got yourself very breezy, beautifully printed Kalamkari Anarkalis .
Style Tip- Complement the print with equally beautiful Chandbalis. If you're set out for a festivity a maang tikka won't hurt!
A Regal Beauty In Silk Anarkali!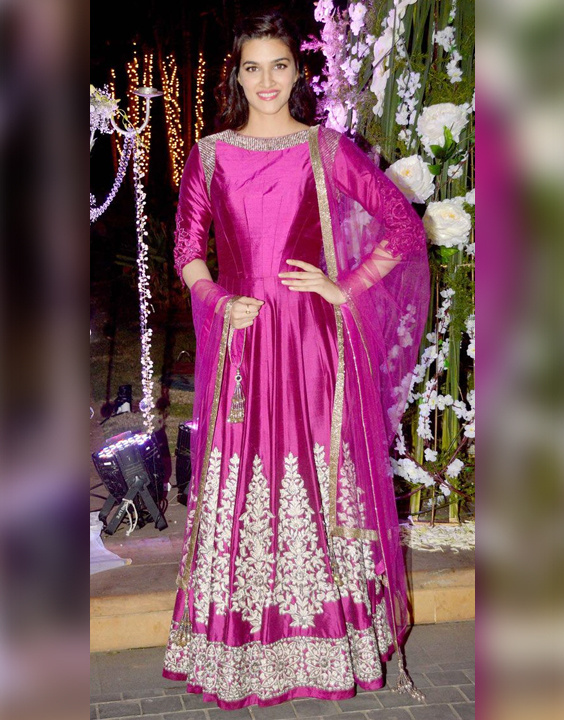 Silk Anarkali  is a prime choice with designers, Bollywood and Indian royalty alike; for its luxurious feel and appearance. Silk Anarkali dress designs do really well when paired with a Banarasi silk dupatta.
Style Tip – Forget yellow, reds and other obvious colours. Be an outstanding beauty in pretty pastels.
Let Out A Peek Of That Smartly Contrasted Anarkali Churidar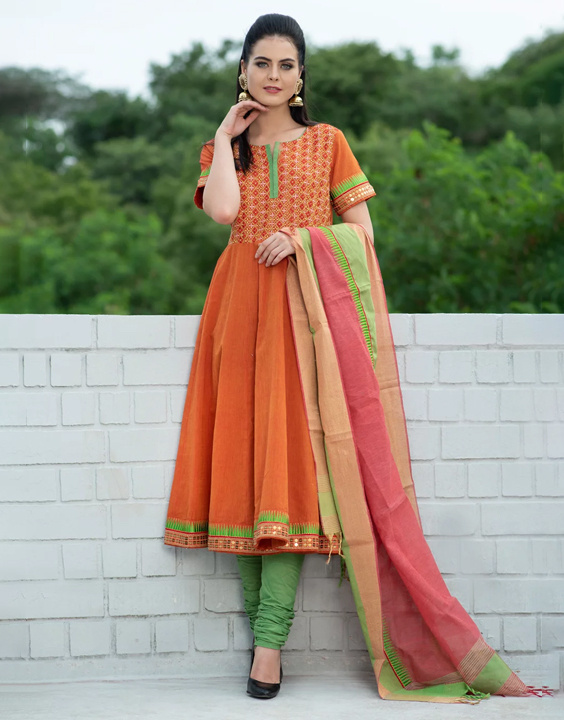 Long Anarkali kurtis are a favourite among women but the more experimental lot can give slightly shorter silhouettes a try.
If you're wondering how to make it work, then Anarkali churidar is the answer. You can pair up your anarkalis with contrasting hues of churidars and let them both stand out equally, instead of blending in.
Anarkali Kurti For The Modern Indian Woman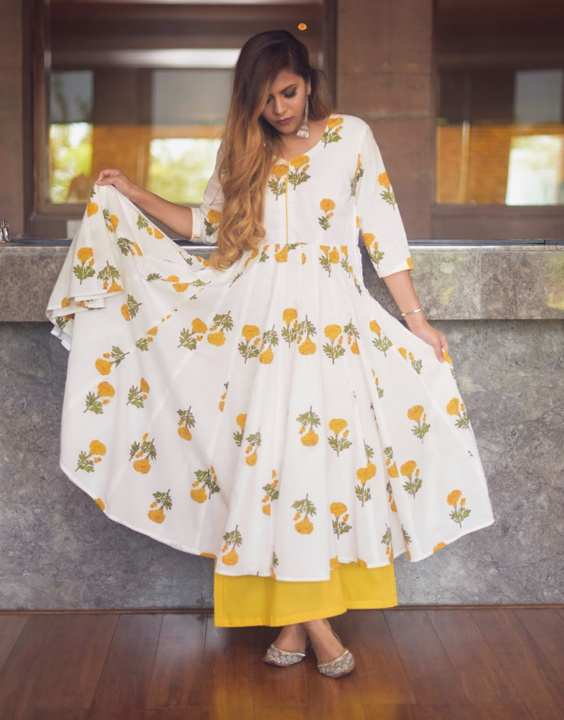 This one tops our list for comfortable and trendy summer wear in India as it is an epitome of Indian silhouettes merged with Western designs. College girls and ladies working 'round the clock, both can easily make a statement in an Anarkali kurti.
Style Tip –You can pair your Anarkali tops with white sneakers or a mojri. Cotton skirts with cotton Anarkali kurtis  make for a superb combination that's worth trying.
Now that we've cracked most of what latest designer Anarkali suits are really all about, the only thing left for you to do is fill up your wardrobe with these comfy- chic Anarkalis.
Image credits: The copyrights of the images used in this post belong to their respective owners. The credits where known are specified under the image - if you're the owner of an image and want it removed, please contact us.