Intimate wear is not only the basic fashion staple that all women rely upon, we turn to innerwear for support, comfort, feel, fit and style. Among types of bras, we have our favourites, but how much do we really know about these? Our style post takes you through different types of bras that promise to make you feel stylish, from within!
Let's admit it; we women love our lingerie like kids love candy! Bras especially catch our fancy as the innumerable designs, patterns, and materials like lace and satin makes it downright irresistible. The different types of bras available today are suited for every bust type and size which is sure to make you feel sexy from within. Having said that, estimates point to the fact that most women are wearing ill-fitting bras that compromise their health and posture. Finding a well-fitted bra is a trial-and-error process, so you may have to go through several types of bras before you come across the one that is meant for you.
Different types of bras- Find your intimate match!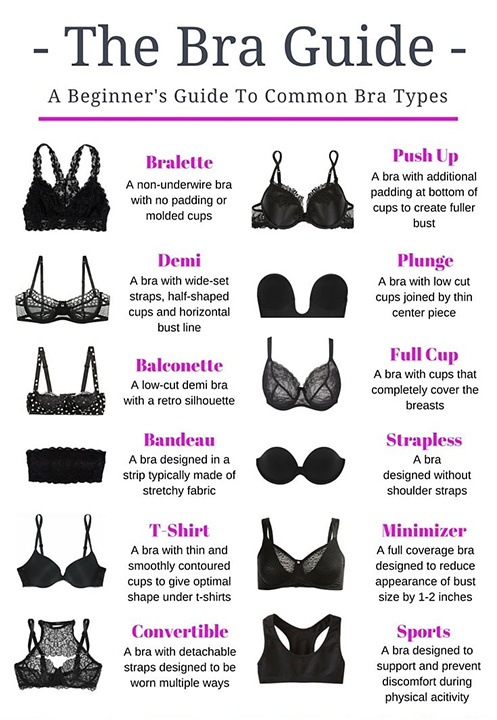 Bras have now, become more of a fashion statement, which explains the different types of bras with names like balconette, push-up, strapless, and demi-cup dominating our everyday conversations. Bra designers have come up with more inclusive sizes and designs that work for every occasion and dress type. Designers are making more customized women's bra types keeping in mind the diverse shapes and sizes of real women. Therefore, while going bra shopping, things like breast shape, cup size, fitting, and coverage should be given preference.
An eye-catching aspect of the bras is the fascinating colors it is made with. You can choose from literally every color under the sun and color-coordinate it with your outfit as well. But certain classics like a black bra is irreplaceable and deserves a place in every women's lingerie closet. No matter what type of outfit you choose to wear, you are sure to find a style that complements your curves from the various types of bras present.  But with the increasing types of bra the major question that rises in one's mind is "how many types of bra are there?"
4 types of bras with names: Intimate Wear Essentials
With so many choices of bra types, it often gets confusing as to which types of bras  to wear for which occasion. In this article, we state the different types of bra styles,  so as to make your next bra shopping experience easier.
The T-shirt Bra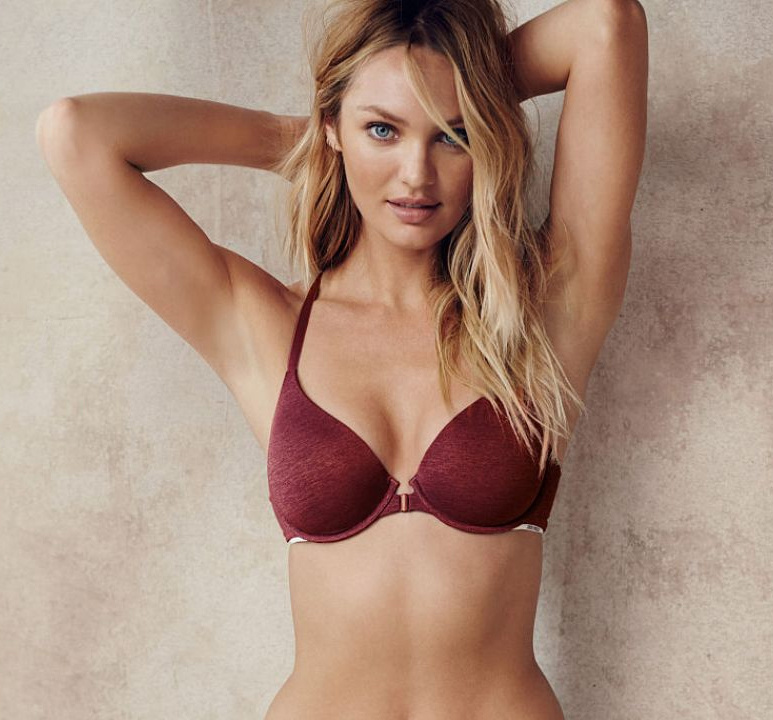 One of the most comfortable ladies bra types, the t-shirt bra got its name from the fact that its seamless cups are perfect to wear under tight-fitting clothes likes t-shirts. It is made for everyday wear and is always padded without the outlines of the bra sticking out giving it a no-show appeal. Every woman's lingerie drawer should have these, so take your pick from the strapless, deep plunge or full coverage types. The difference between a t-shirt bra and a normal bra is that unlike normal bras, which have a peek-a-boo effect under tight clothes, the t-shirt bra has a smooth and invisible appearance.
The Sports Bra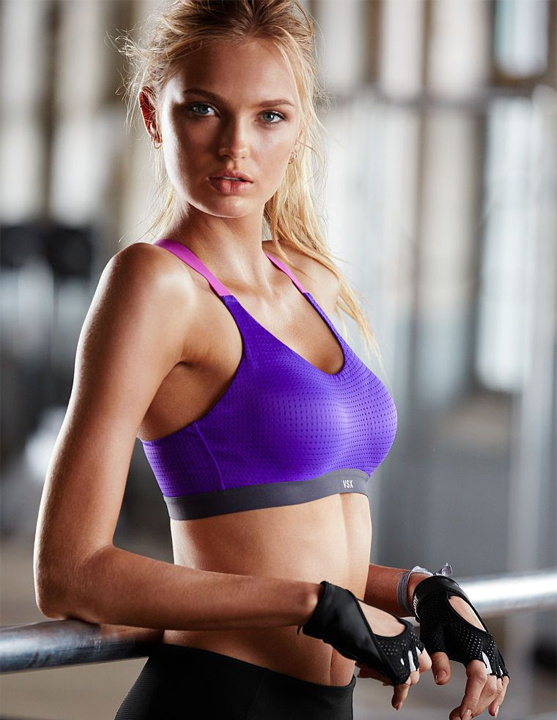 Ideal for sports activities, sports bras are designed to provide zero spillage, full support, and coverage during strenuous activities. Choosing a sports bra for gym, however, requires practice and patience as your choice of bra should reflect your level of activity. Invest in a sports bra that is designed for low, medium, or high impact if you are doing say, yoga, power walking, or dance respectively. These women's bra types come in two varieties — compression and encapsulation. With the compression type, your boobs will be compressed down giving it a uni-boob look. The latter one segregates each breast in a separate cup much like a regular bra. For optimum support, it is recommended to opt for a bra that has both compression and encapsulation. In a sports bra vs normal bra comparison, wearing a sports bra will obviously have more benefits when you're on the field.
The Demi Bra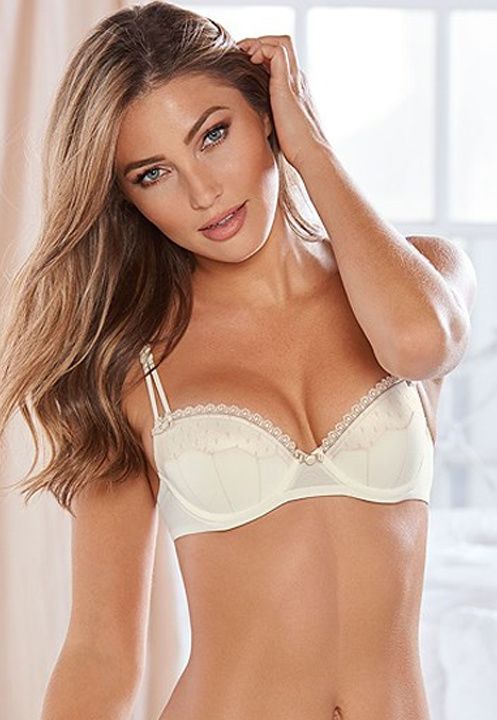 If the thought, 'what is a demi cup bra?' has ever crossed your mind, then, fret not, we have all the answers to the burning question of what a demi cup bra means. Although the fancy name can be confusing, a demi-cup bra is a type of cup style that provides half to three-quarters of breast coverage. According to lingerie experts, the demi cup bra cover about 1 inch of breast area above the nipple and are designed with a slight tilt so that the breasts are uplifted and pushed forward. It is also known for its cleavage enhancing properties so ladies out there with a small bust can really augment their assets with the demi bra. It is perfect for a dress with a plunging neckline although women with bigger breasts should steer clear of this one as it fails to offer the required support.
The Padded Bra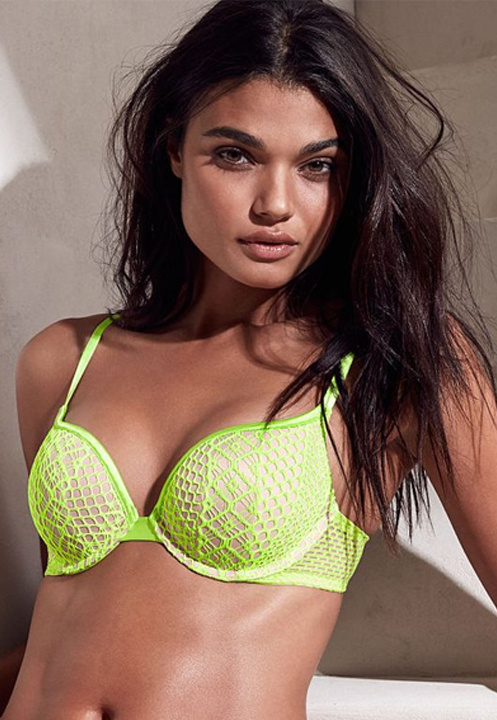 Padded bras have a layer of foam stitched inside each cup to provide a smooth appearance and nipple coverage during winters. We've all been there when the non-padded bras have betrayed us to reveal a nipple show through our clothes. Therefore, these types of bras avoid such sticky situations and shape the curves well to give a neat appearance. The level of padding in such bras can differ from slightly padded to the heavy ones used in push up bras. Additionally, padded bras are fashioned with or without underwires.
Bralette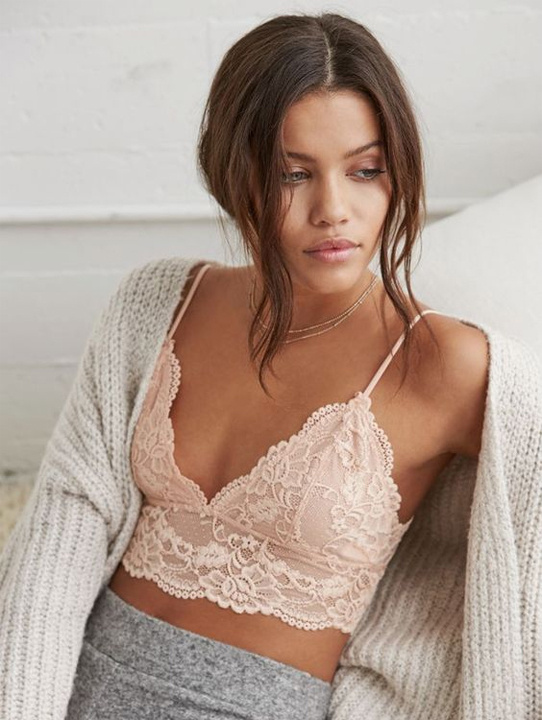 The unstructured nature of a bralette meaning the absence of padding, underwire, and lining, makes it a no-fuss bra. There are many types of bralette bras from the modest ones adorned with embroidery to the full-on bondage straps. Bralettes cover the breast size from S (small) to L (large).  However, as the likeliness of sagging in heavier boobs is ever present, these bra types fail to provide the boost that underwires have come to be known for. Still, women with small and medium breasts can make the most of the attractive designs and styles that bralettes are fashioned in. These are easy to slip on, and the lace detailing makes it an apt choice as outerwear with denim shorts for the ultimate casual look.
Now that you have polished your knowledge in the different types of bras don't hold yourself back from trying different styles and designs while ensuring it fits you snugly and gives adequate support. After all, wearing the right bra can make you feel sensual and worth a million bucks. You know what they say, there is a bra made for every occasion and every woman. And as a woman you deserve it, don't you think?
Image credits: The copyrights of the images used in this post belong to their respective owners. The credits where known are specified under the image - if you're the owner of an image and want it removed, please contact us.