A guide for all the dapper men on how to pick the perfect shoes for suits. The stellar combination of a blue suit with brown shoes might just be the perfect formal fix for you! Or if not this, try out black suit brown shoes for your next outing!  Read along for a comprehensive guide and stylish tips on choosing the right shoes for suits in various colors and styles.  
Suiting up the right way is an art, and to create the perfect suited up look, you need to get each of the elements just as perfect as the others are. Being a man, wearing and owning a suit is not just for style, it's an absolute necessity. Moreover, it is also about the minor details that often get ignored. Picking the right belt and shoes with a suit is the key to pulling off your look. It is rightly said that shoes speak louder than words, hence never forget to get them shoes right! There are mainly three shoe colors for a perfect suited up look – brown, black and burgundy. You are well aware about these colors but often get confused on which pair to wear with which suit. That's why we're here to give you a quick and easy guide on what type of shoes for suits should you own and how can you wear them. Let's get started.
Shoes with Blue Suit- Find the right ones!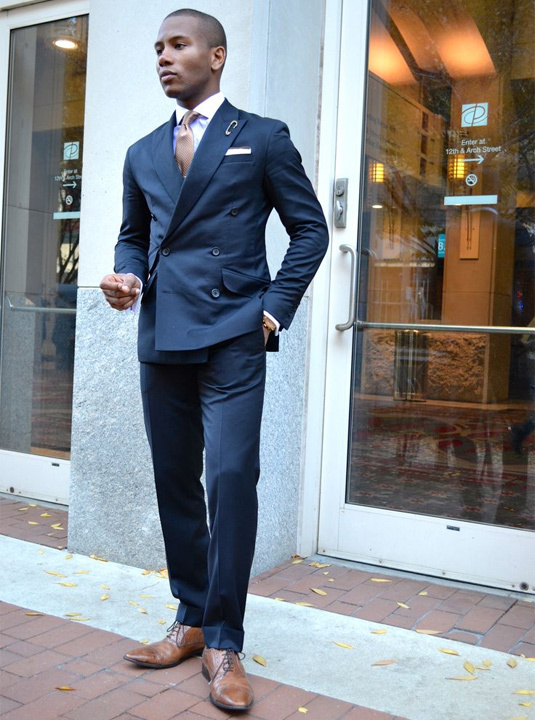 A blue suit symbolizes modernity and makes you stand out in a good way. These suits give you a casual look while maintaining professionalism. Blue suits with brown shoes, when paired, can give you a very classy and adventurous look. Blue suit with brown shoes combo can be flaunted at any possible occasion without you looking too overdone or underdone. A tip to keep in mind – if you're planning on just owning one pair of brown shoes, try opting for a chestnut colored or dark brown shoes. Don't go too light with them, since they'll make you look more casual. Also, you can opt for navy blue suits with brown shoes, if you don't wish to stand out too much with your look.
Black shoes with blue suit are another great option to wear. Blue suits black shoes give you a formal and an elegant look. They also tone down the bright color that you're wearing and help you achieve a classy minimal look. Do pair it with a matching black belt; otherwise, your outfit can go horribly wrong. You can also amp up your formal look by choosing different types of formal dress shoes. Loafers, brogues, oxford style shoes are some of the types of formal shoes for men that you can pair your blue suit with.
Shoes with Black Suit- Coining Combinations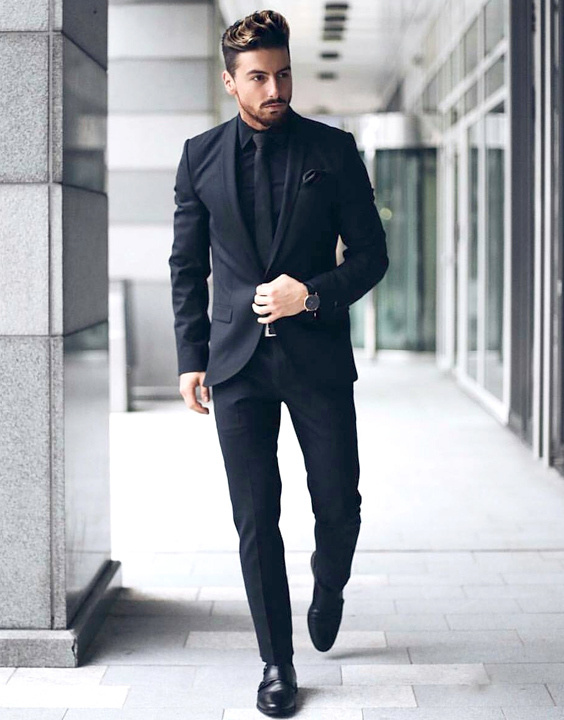 Black suits, as compared to blue suits are much less versatile. But if you're wearing a black suit, we're sure you'll look absolutely classy and you'll exude elegance. You know, one can never go wrong with a black suit. It's true that one should try wearing black shoes with black suit, but one more thing that's true is that brown shoes for formal wear are so versatile that they can be paired up with almost everything. Brown shoes with black suit look absolutely effortless. Generally, lighter shades of brown when paired with a black outfit gives you a laid-back look, but if that's what you're opting for, then go ahead. If you're looking for a more professional and a formal look yet you wish to do something different, then you can definitely opt for whichever shade of brown you wish to.
Here comes the most common and basic styling option, black shoes with black suit. Black shoes are one of the most poised footwear options that you can slip into. Black shoes for black suit trend are emerging as one of the hottest trends and have always been on the list. Many celebrities are seen sporting it in movies and in real life. Also, to add a little more oomph in your look, you can try pairing your shoes with suits with other formal shoe types such as patent designs, loafers, and brogues, oxford shoes.
Grey Suit Brown Shoes Combination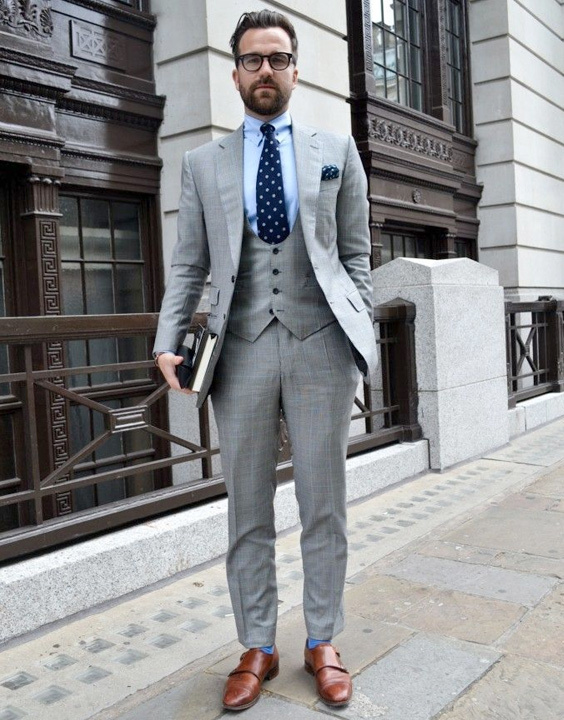 Grey is a slightly softer color than black and blue, hence it is easier to style shoes with a grey suit. If you're the type of person who is perfectly fine with experimenting, you should absolutely match your grey suit brown shoes. However, you should stick to darker tones when it comes to matching brown shoes with grey suit. Lighter brown colors will make you look too bright, that you wouldn't want. Brown shoes can be teamed with a brown belt, it looks totally good together. Dark brown shoes with grey pants and a coat gives balance to your look, not too loud, not too dull. Also, it's a great option for a formal occasion as well as a semi-formal occasion.
Just like black suits, grey suits too look great with black shoes. The grey suit-black shoes combination makes your look polished and smart. Black shoes help you not to look stiff and give an additional contemporary look that everyone likes. It also makes your appear well-groomed and gives a vibe that you're someone who's up to step up his fashion game. Again, these are best suited for formal as well as semi-formal occasions.
Dark Grey Suit Brown Shoes Combination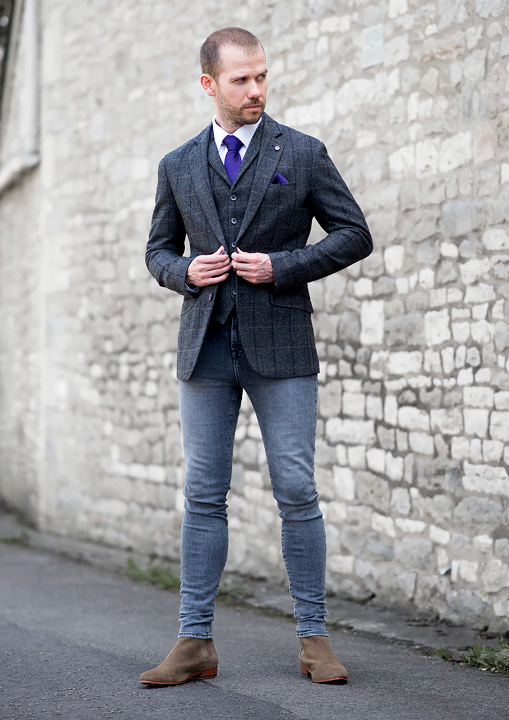 A dark grey suit is a versatile piece that you can own. Therefore, it can match up with different types of shoes and with different colors of shoes. You can pair your dark grey suit with brown shoes and with black shoes. Also, you can wear it with formal shoe types like derby shoes, brogues, monk shoes, oxford style shoes and more. One more stylish option that you can team it up with are metallic shoes, mostly oxford shoes or derby shoes. These look absolutely stylish and give you that added up glam that you can rarely achieve with the other shoes. If you're someone who's totally up to rock these, we suggest go ahead with it!
So these were all the different shoes for suits styles and quick tips on matching shoes with pant shirts combinations and coats or suits. We hope we've given you plenty of style options to get you started. Do let us know which style you liked the most.
Image credits: The copyrights of the images used in this post belong to their respective owners. The credits where known are specified under the image - if you're the owner of an image and want it removed, please contact us.