"No elegance is possible without perfume. It is the unseen, unforgettable, ultimate accessory." – Coco Chanel
Our sense of smell is expressive, vivid and powerful. Perfumes and fragrances can beautifully express moods in a subtle and highly evocative manner —from freshness and vibrancy to confidence and power.
Make a lasting impression by wearing the right fragrance, at the right time and occasion. Amplify your magnetism gentlemen, with the aid of mankind's most underrated sense – the ability to smell, and associate a strong and memorable connection with each scent.
Warm and woody or fresh and clean, branded perfumes for men go a long way in boosting the desirability, energy and aura of the wearer.
Are you looking for a classic scent that will carry you through your meetings breezily without being too overpowering? Or are you looking for a minty fresh fragrance that will wake you up and those around you too? Well, we've decided to divide our 5 recommendations for best perfumes for men into 5 categories inspired by the 5 elements of nature – Fire, Earth, Air, Water and Space. Ranging from 'Date Night' to 'Daytime Glory' – we've also assigned notes on the ideal time and/or occasion for each scent so that you will go for the one that best suits your fashion arsenal.
Before we start our journey through a list that is sure to be an olfactory delight, let's go through a few points to remember when choosing the right perfume for yourself:
A man's relationship with his scent is as personal as it is an outward expression of his mood or personality. Choosing the right fragrance, that compliments the man wearing it, is important. Start with a few keywords that describe your personality. Write down at least 5 – and consider these characteristics when picking your signature scent.
Every man must have 3 kinds of scents: 1. A signature scent, 2. A day scent, 3. An evening/black-tie scent.
Think about what kind of textures and colors you prefer. These can give you a great indication of what kinds of fragrances you would enjoy.
What's the big deal? As long as I like it, I can wear a scent whenever & wherever right? Wrong. You must take into consideration that the scent you are wearing is bound to affect and influence the people around you just as much. Wearing the right perfume for the right occasion is very important. For example, you wouldn't want to interview someone wearing a very musky, deep-noted evening scent that overtakes the entire room now, would you? It would distract and be counter-productive to the event in question.
Do a little research on the notes of various scents and how they interact before you make your choice, if possible. It will give you some standing ground when deciding.
Do not rush your decision. Make your choice in your own time. Test as many perfumes as possible before you go for the kill. Test ones that you think you may like by buying samples and minis online. Get familiar with each scent for at least a few hours before deciding if you want to buy it or not. The ball is always in your court.
Every perfume comes with a unique story. Just as deep and layered as the design process, the development of scents and fragrances is a nuanced art. Each classic and new perfume comes with a fascinating back story or history. Look up articles on the ones you are interested in for a fascinating experience.
Learn to apply your perfumes right, so that you will get the most out of your testing sessions. Apply too much, and you make everyone want to be miles away from you. Apply in the wrong touch-points and your expensive perfume might fade away as quickly as sandcastles under a mighty wave. Never apply perfume on your clothes, always apply it to your skin directly. Spray or dab your scent on important sensory points such as the neck-shoulder points, behind the earlobes and the inside of wrists (do not rub your wrists together after application – this changes the scent slightly).
If you are a part of a couple, you and your significant other can match and complement each other's scents. This does not necessarily mean that you must wear the same one or dab the for men & women's versions of the same perfume respectively. You can easily go for ones that belong to similar olfactory families. With a plethora of options available in every online shopping app, cash on delivery included, we're sure you can hunt for just the right combination.
Whew! Now that we know some basics, we're ready to get into the natural elements that perfectly capture each recommendation in our listing for the 5 best perfumes for men – let's go!
1) Fiery at Heart: 'Sauvage' by Dior.
Minimalist, yet detailed, 'Sauvage' eau de toilette comes in a sleek rounded bottle, that is inky black on top and graduates into transparency as the dark charcoal color reaches the bottom. Amongst branded perfumes for men, this one's a warm, smooth, and spicy delight.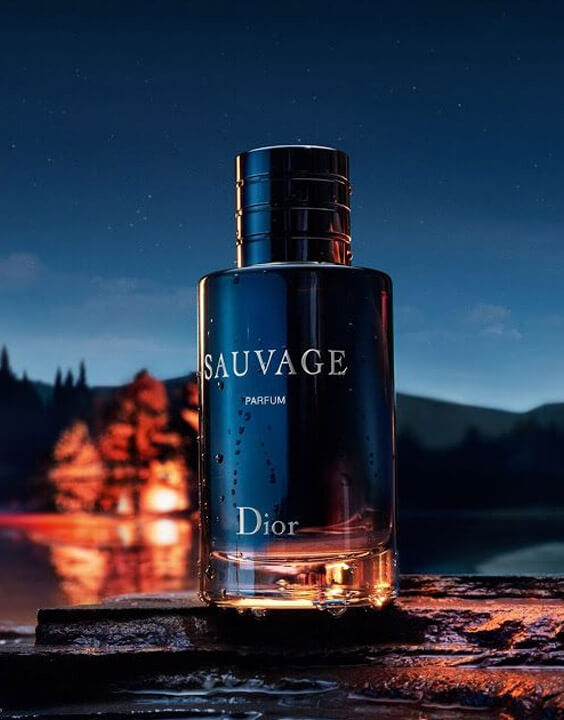 Head Notes: Calabria bergamot, Sichuan black pepper.
Heart Notes: Lavender, Star Anise, Nutmeg.
Base Notes: Grey amber ambroxan, patchouli.
Starting with a strong, yet soothing bergamot scent, Sauvage has a decidedly masculine edge. Interestingly, this citrus note fades quickly into the smooth, creaminess of the grey amber ambroxan. The patchouli and nutmeg are quite subtle, giving the fragrance just a taste of warmth and a luscious appeal. The crackling addition of a black pepper head note gives the 'Sauvage' its spicy, fiery allure.
When & Where: This is a black tie, date-night, intense evening kind of perfume. It is not too wild or overpowering in itself, but it certainly sets a sultry mood and electric atmosphere.
2) WatersideTurf: 'Cool Water' by Davidoff.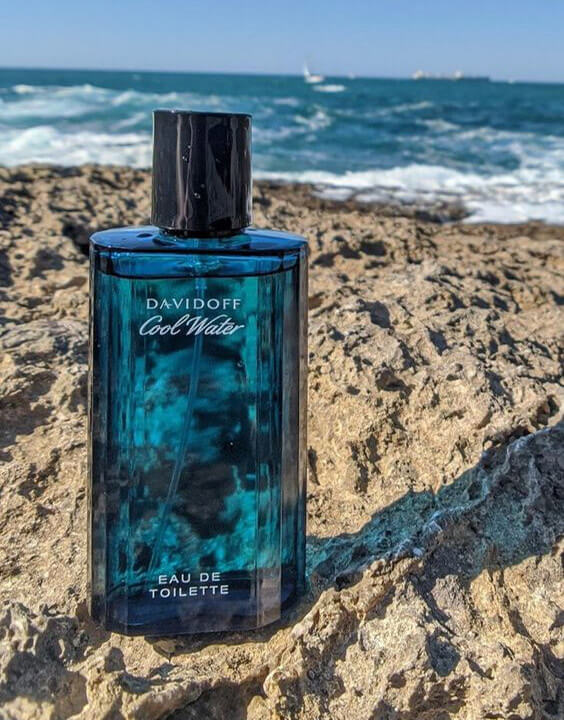 Who doesn't want to smell as cool as a beach boy, who has freshly showered, shaved and gotten minty fresh? A day-time classic like no other, 'Cool Water' by Davidoff is the best long-lasting perfume for men that needs no introduction. First introduced Introduced in 1988, Davidoff Cool Water is established as one of the most staple branded perfumes for men, and has been on every bestselling list for over 30 years.
Head Notes: Marine (Calone), Lavender, Pine, Rosemary.
Heart Notes: Jasmine, Carnation, Peppermint, Sandalwood.
Base Notes: Oak Moss, Cedar Wood, Musk.
Creating an overarching aquatic scent, the immediate hit of Calone is Cool Water's trademark. A headnote of pine, blends seamlessly with the peppermint heart note for an undeniable sense of freshness and wakefulness. The deep notes of sandalwood give the perfume an overall musky, masculine appeal.
When & Where: Mind and refreshing, this is a great everyday fragrance. One of the more affordable options in this list, go for 'Cool Water' if you need a versatile and vibrant fragrance that is gentle and effective enough to be great for both – workdays and vacations.
3) Earthy Classic: 'Vetiver' by Guerlain.
The ultimate earthy, woody and aromatic fragrance; Guerlain's take on 'Vetiver' – an earthy, fragrant grass that is native to India, is the central note of this scent. 'Vetiver' was first released by Guerlain back in 1958. Formulated with tasteful restraint and masterful blending of well-grounded notes, this one hits the spot.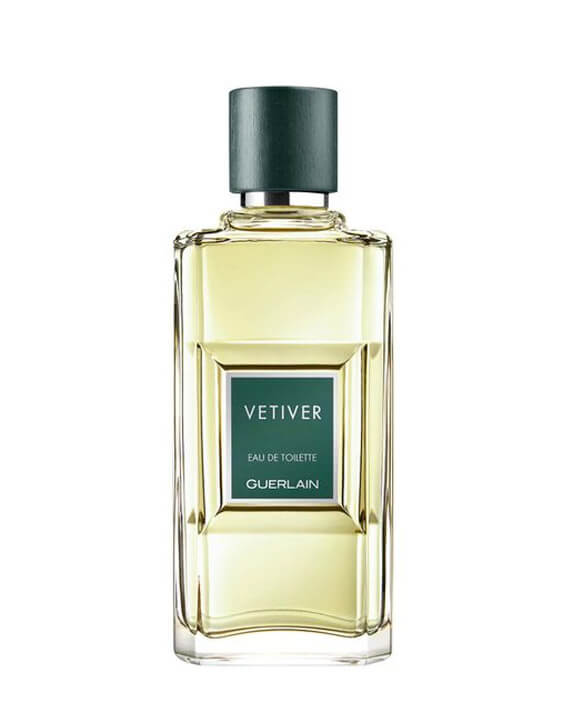 Head Notes: Tobacco, Bergamot, Lemon, Nutmeg, Neroli, Coriander, Mandarin Orange.
Heart Notes: Vetiver, Pepper, Carnation, Sage, Orris Root, Sandalwood.
Base Notes: Vetiver, Oakmoss, Leather, Myrrh, Civet, Tonka Bean, Amber.
Top notes like tobacco, middle notes like vetiver and the base note of oakmoss adds just the right amount of grit and muskiness to this effortlessly masculine scent. These interact with the heart notes of pepper and sage to add a slight spice to the blend.
When & Where: Get ready to own every boardroom and ace every meeting with this best long lasting perfume for men. Awesome for work and work-related events, the understated elegance of this scent is sure to close lucrative deals and build an aura of power and reliability.
4) Breezy Freshness: 'L'eau D'Issey' by Issey Miyake.
Any list of best perfumes for men would be woefully incomplete without L'eau D'Issey pour homme by Issey Miyake. 'L'eau' may mean 'water' in French, but there is nothing aquatic about this unique fragrance. Imitating the freshness of a gathering rain cloud, and capturing the effervescence of a windy day on the mountainside, this fragrance by Issey Miyake is as breezy as it gets. Issey Miyake uses rare and unusual materials to evoke a sense of timeless freedom and serenity with this gentle classic.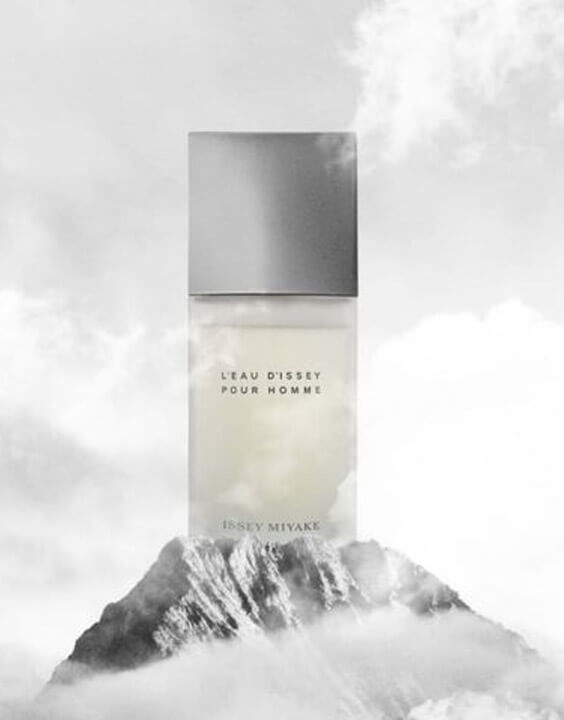 Head Notes: Yuzu, Lemon, Bergamot, Lemon Verbena, Mandarin Orange, Cypress, Calone, Coriander, Tarragon, Sage
Heart Notes: Blue Lotus, Nutmeg, Lily-of-the-Valley, Saffron, Ceylon Cinnamon, Bourbon Geranium, Mignonette.
Base Notes: Tahitian Vetiver, Musk, Cedar, Sandalwood, Tobacco, Amber.
L'eau D'Issey derives its fragrance from a more citrusy foundation of Yuzu, bergamot, lemon and mandarin orange notes. These are well balanced by heart notes of blue lotus and lily-of-the-valley to keep things breezy and revitalizing. Base notes of Musk and Tobacco help ground this light and airy fragrance with a touch of masculine grit.
When & Where: Designed to go well with any occasion, time, and event, this is an understated classic that lends its elegance to the wearer in a versatile manner. Use it as your daily or signature scent; or save it for special meetings and events where you would like to make a charming and memorable impression.
5) Midnight Spaces: 'My Life' by Embark.
One of the best Indian perfumes for men, 'My Life' by Embark, an Indian brand, strikes a confident note with its rich and musky scent. Lush, creative and deep, this is a midnight scent that one cannot ignore. Although it is a strong scent, there is a hint of floral and citrus freshness that beautifully compliments its richness.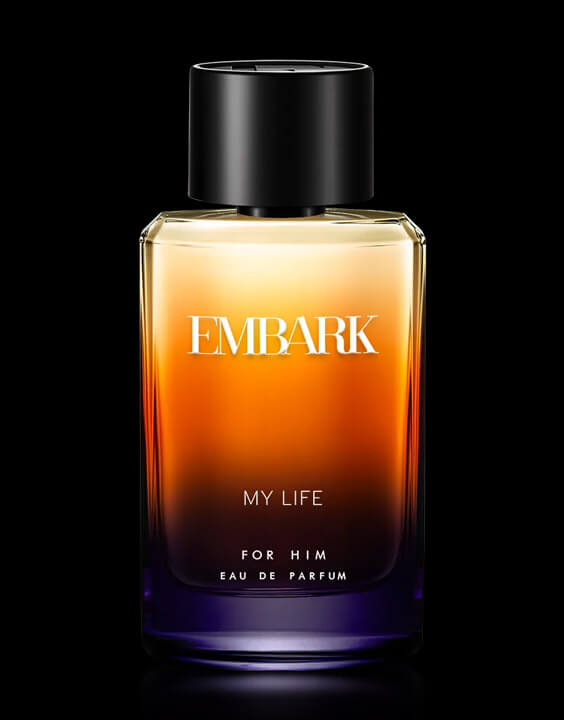 Head Notes: Yuzu, Nutmeg.
Heart Notes: French Lavender.
Base Notes: Sandalwood, Tonka Bean.
Opening with the lusciousness of nutmeg and the bright note of yuzu, the french lavender truly sets this fragrance off in a stunningly musky and alive direction. The sandalwood and tonka bean help deepen the head and heart notes, making the whole combination sing. Simple, yet layered, this is a must-have fragrance for all Indian men.
When & Where: Primarily an occasion and evening scent, this one is perfect for date-nights, evenings out with friends & family, and occasions where you wish to attract just the right amount of attention.
The right perfume is like a magic potion. Sometimes unbeknownst to the people around you, the scent you wear can make or break a social interaction, depending on the influence it has on everyone else's psyche. A subtle, but impactful addition to any outfit, every man must have at least one go-to scent – and we hope our list of 5 best perfumes for men has helped you decide. Now wake up & smell the precise notes that are perfect as a backdrop to your life. We wish you the best of luck – cheers!
Image credits: The copyrights of the images used in this post belong to their respective owners. The credits where known are specified under the image - if you're the owner of an image and want it removed, please contact us.