It is no secret that men spend just as much time on their hair as the ladies! Ask any girl and she'll tell you how at least one man in her life is really fussy about his hair. Well, if you're paying so much attention to it, you might as well make it count and switch it up timely. Here is a list of the most on-trend hairstyles for men that you can try right away!
1) Buzz Cut In-The-Buzz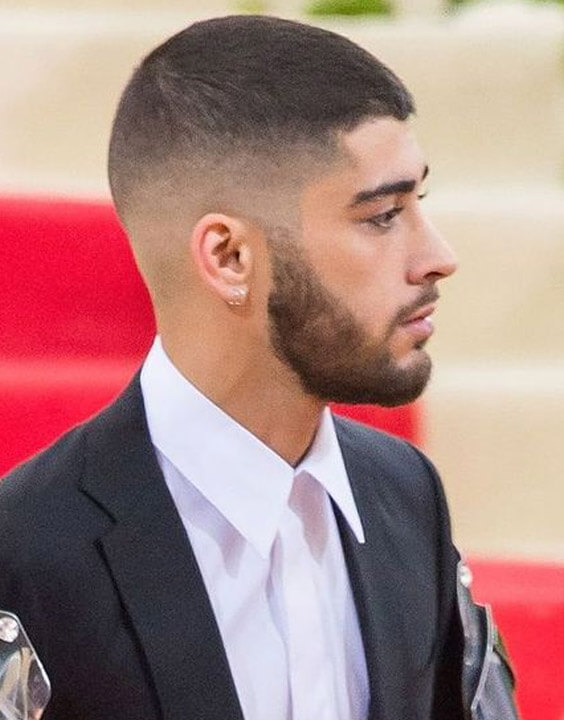 A haircut that is summer as well as winter appropriate, this one's a breezy winner in the short hairstyles for men department. We'd 10/10 recommend it to the ones who live in the more humid parts of the globe, as it not only keeps you cool, but also makes you look the same. If you remember (as we're sure you do), there was a whole phase where Zayn Malik's buzz cut with a nose stud and clip-on earrings was all the rage among men, and everyone wanted this hairstyle. There was a picture of the singer outside every Indian salon – and there still is.
The edginess that the buzz cut brings is one that many hairstyles for men fail to achieve. Every 'bad boy' look has this as the highlight, and if you ask us – we wouldn't have it any other way!
It consists of your hair cut extremely short, leaving hardly an inch, but not enough to give you a balding look. It isn't for everyone, so read below to know if it is for YOU!
Things to consider before getting a buzz cut.
Face shape: Oval and round faces usually sport this hairstyle very well! If you're squared or triangular, you gotta opt for something else.
Lifestyle: Buzz cuts make it impossible for you to change your hairstyle depending upon where you're headed. Keep that in mind before the clipping happens.
2) Slicked Back Suaveness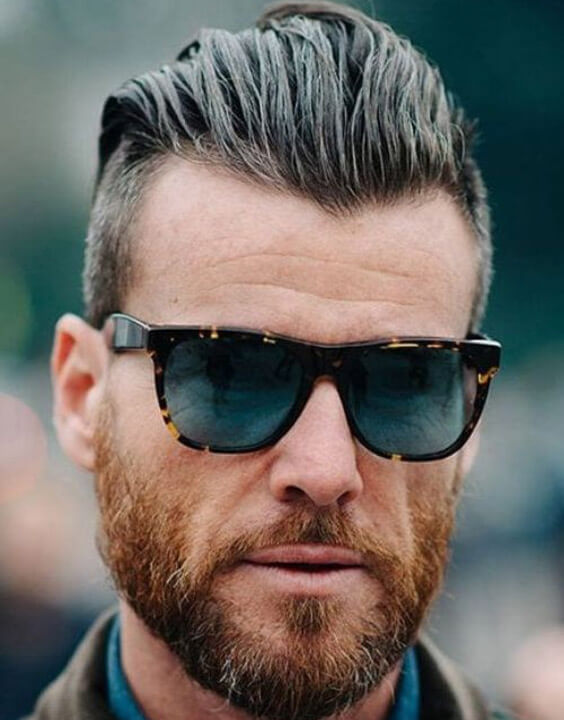 It's the oldest trick in the book; pick up a bottle of a really strong-hold gel, use your fingers or a thick comb to even out your crown hair and what you get is a look that not just drives the ladies crazy, but the men too. Most long hairstyles for men stay on the top of the trend charts only for a while, but there are some that never let their place be taken. Slicked back hair is one of them. Timeless and masculine in every way, it is meant for men who love to make a statement without overdoing it. Some of the most popular ways to sport it is the slicked back hair with an undercut, one with a side partition, slightly messy slicked back, etc.
All you need to do is make sure your gel doesn't touch your scalp to prevent flattening out, and working with damp hair, always!
Things to consider before trying out a slicked back hairstyle.
Face shape: It really doesn't come into play here, but an oblong one will complement it better than all others.
Lifestyle: From work to weekend, this one does it all! So go ahead and give it a shot already.
3) The Not-So-Basic Crew Cut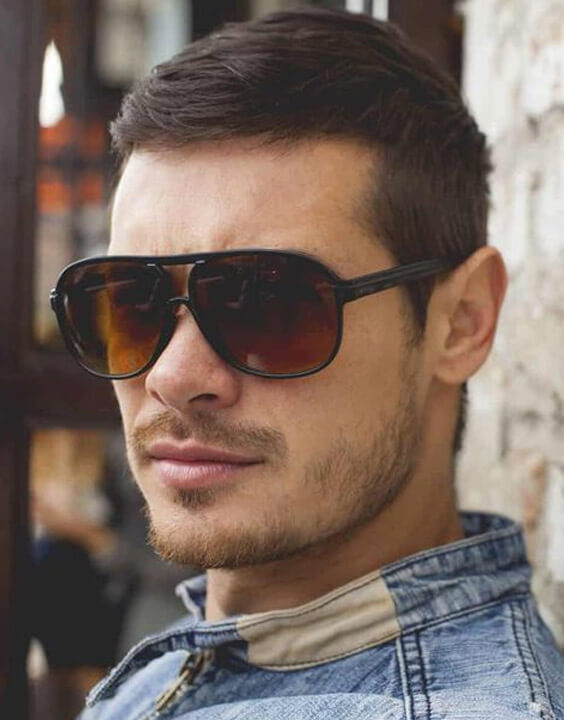 Ah, here comes one of our favorite short hairstyles for men – the classic crew cut. Do you know why we love it so much? Well, it's because it is so low maintenance that even if you don't run a comb through it in the morning before heading out, it won't matter in the slightest of ways. You don't need any gel, any special product or any tricks to keep it steady – just a good salon with the right pair of hands operating the scissors.
The sides are buzzed or cut really short, and the length is kept longer at the top, but not enough to make it unmanageable or be akin to an undercut slicked back hairstyle. It's also easily describable to the barber, as it is one of the best hairstyle for men. It is clean, put-together and a hit at the workplace; really, what else do you need?
Things to consider before getting a crew cut.
Face shape: Since the crew cut is a more watered down and adaptable version of the buzz cut, oval face shapes generally fare well with this one.
Lifestyle: Unless you're the kinda guy who loves to be the centre of attention, the crew cut will work for you no matter the occasion and your routine.
4) High & Tight – And Classy!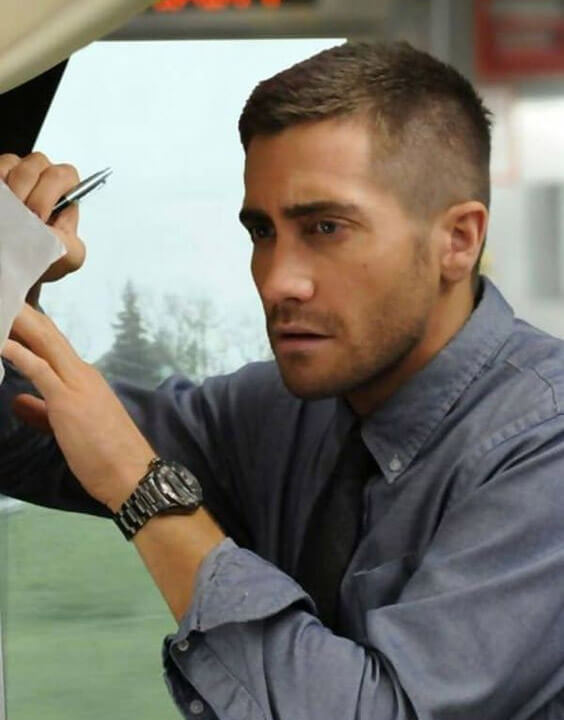 For the longest time, the high & tight haircut has been a part of the military dress code and with good reason. It isn't messy, doesn't require constant attention, and makes you look professional & put together with no matter what outfit you're wearing. Obviously, it found its way into the civilian dress code too and men the world over have been flaunting it endlessly.
Just like the crew cut and the slicked back hairstyle, this one is also a variation of the famous 'buzz cut'. But the attributes are quite different from the other types. Unlike slicked back hair, it doesn't depend on the texture of your mane. Even if you have wavy or extremely curly hair, the high & tight makes sure that you're tamed. You can even achieve it on your own at home by just referring to a few YouTube tutorials.
Things to consider before getting a high & tight cut.
Face shape: Square or defined face structures are known to work best with this hairstyle, but really, anyone can do it without a worry.
Lifestyle: The classic military haircut is accepted and admired everywhere, by almost everyone. You could be the social butterfly or the reserved one among your group, but its appeal stays unmatched.
5) Dreamy & Messy French Crop!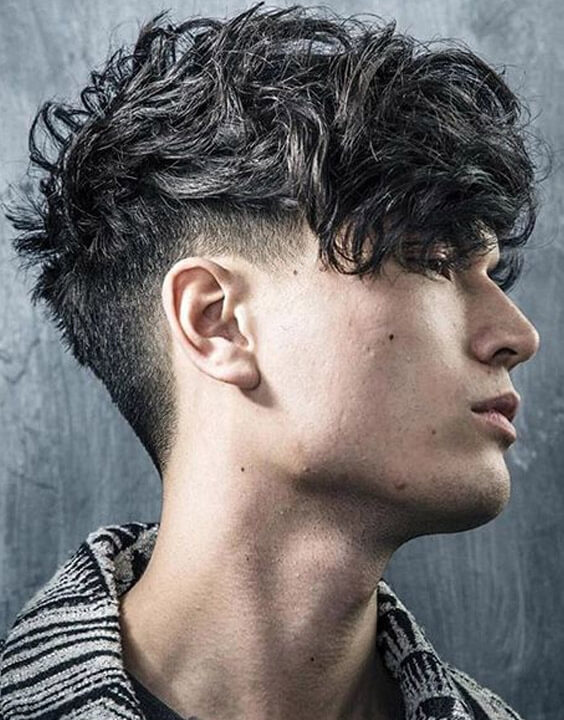 "Draw me like one of your French girls" can move aside please; it's time for the classic French crop to take centre stage, along with the men who choose to sport it. By now, you know that we love nothing more than a low-maintenance, high-style haircut and this one's also it. Spending hours doing our hair is something we like to reserve for very special occasions, but when it comes to everyday fashion, simple yet dapper is what we like to aim for and you should too, if you're anything like us.
Essentially, the French crop is a very flattering way to do your hair and comprises cropped locks throughout the whole portion of your head. While there are many ways to style it after getting it cut the right way, we can't help but be biased about this new hair style for boys. They are cute and classy all at once, so you can never go wrong.
Things to consider before doing a messy French crop.
Face Shape: Diamond faces are this hairstyles' best friend! Apart from this, even an oval face shape with the French crop is a guaranteed winner. Plus points if you're a curly!
Lifestyle: If you're the ladies' man, then the French crop will ensure your status is preserved forever.
6) Picture-Perfect Bangs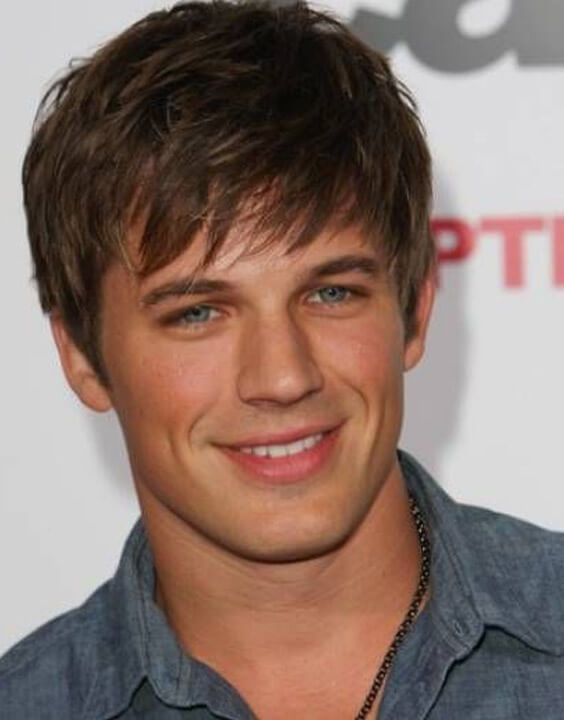 Allowing hair to fall over and frame your face perfectly is not just for the gals, so men – take note. It is sure to look just as cute on you, and as opposed to the 'bad boy' look that everyone seems to be after, this one will allow you to stand apart as the 'good boy' of your group. It has been seen on the leads in many a romcom, and rightly so! It is every bit famous with the ladies. Bangs have also emerged as one of the most trendy long hairstyles for men in recent years, and we're here for it. With bangs, you're in control of the volume, the length and the texture; there are absolutely no rules. Just make sure to let your hairstylist know what you want before the scissors touch your mane.
Things to consider before getting bangs.
Face Shape: Fully circled faces, this is your time to shine. Fringes or bangs are among the best hairstyle for men with this face shape.
Lifestyle: If you work at the backend and not at the frontend, and if your job doesn't comprise a factory-based environment, then fringes aren't for you as they tend to get a little fussy.
7) The Beautiful Bowl Cut
The name is self explanatory; the bowl cut quite literally, looks like a bowl on your head. No, we don't mean to turn you off about it but just the opposite! You see, a bowl cut can be extremely flattering for the right face shapes, and also prove to be a hit among your colleagues and peers. This new hair style for boys is all about maximum shine, and even makes your hair appear supremely lucious. For men with straight and shiny hair, this one's an absolute blessing. You might want to stay away from bowl cuts if you have an unruly mane though.
The hair at the top of one's head is cut to the exact same length of the fringe, thus lending uniformity and an overall symmetrical look. Its structured yet playful nature is what wins us over time and time again!
Things to consider before getting a bowl cut.
Face shape: Again, round faced men – rejoice! You're what the bowl cut prefers, so it's time you give in.
Lifestyle: This hairstyle isn't the most versatile ones in the lot, and can be frowned upon at your workplace due to its not-so-serious appeal.
8) The Irresistible Man Bun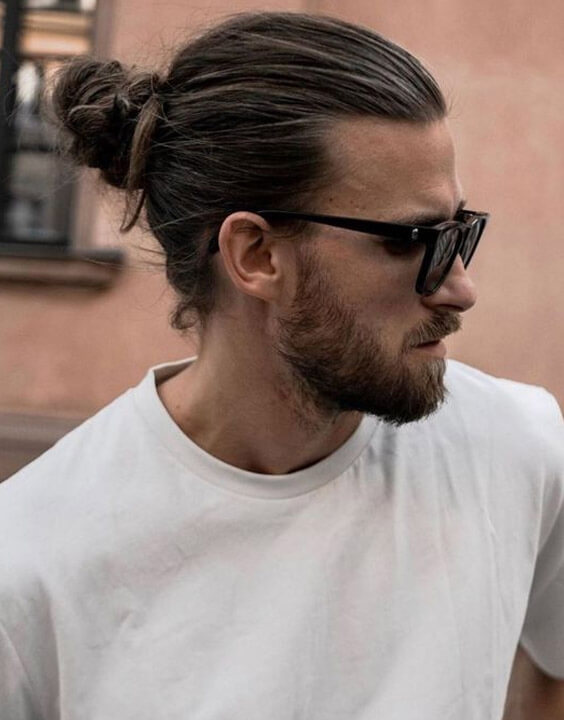 There was a time when every second guy you knew would be seen sporting a man bun, and some made us all cringe. Hard.
But since it was only the beginning for the king of long hairstyles for men, a lot of those 'bad choices' can be overlooked. Man buns have always been in the headlines for positive as well as negative reasons. There is a very fine line between looking like you haven't showered for days and being amazingly groomed. Many men seemed to have not known anything about it, but we're letting you in on this secret (which quite honestly, shouldn't be one.)
Man buns can be done in two ways; with just half of your hair up in a bun or entirely. You can also choose if you want it to be messy or sleek.
Things to consider before doing a man bun.
Face Shape: Man buns suit all shapes, but the way you do them is what defines them particularly for you. So make sure to bookmark a lot of inspiration before you give yourself the go-ahead.
Lifestyle: They are definitely NOT made for the workplace, so if you're in a corporate job then we suggest that you make scissors and clippers your best friends.
9) Funky Spikes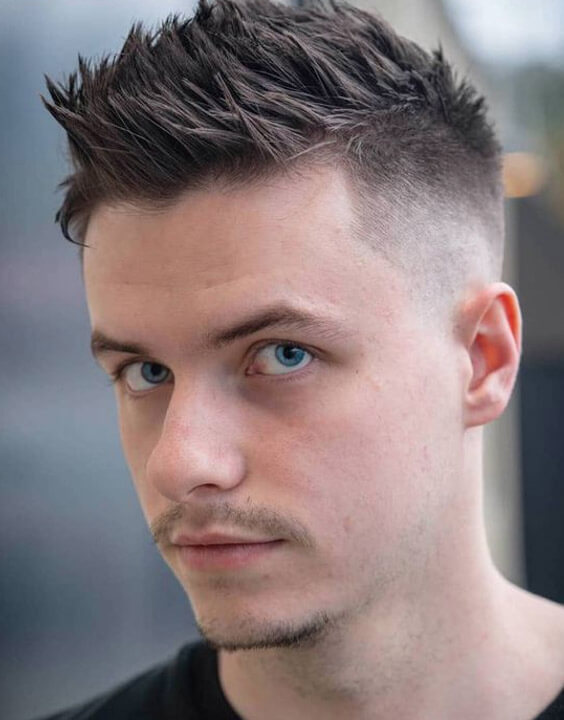 You might think they have been done to death by every celebrity, every teenager, every 'bad boy' and basically – everyone you know. While this may be true, it doesn't mean they aren't trending anymore. Statistics suggest that men still look for a lot of products to help keep their spikes intact, and if you don't trust us – just ask your barber!
If spikes are on your mind, they should be thought-over before going on your head. For example, do you want them to be, well, super spikey? If yes, then stop yourself from going overboard. On the other hand, you can't want them to fall flat now, can you?
Things to consider before getting spikes done.
Face Shape: Anyone with a tapered face structure should stay away from spikes because they're gonna do more harm visually than any good whatsoever.
Lifestyle: If you're in uni or in the creative industry, you ought to give spikes a real chance.
Your hair is one of your greatest assets when it comes to your body! No matter what you choose to go with, make sure it fits into your lifestyle and personal style, effortlessly.
Related Articles: 
Image credits: The copyrights of the images used in this post belong to their respective owners. The credits where known are specified under the image - if you're the owner of an image and want it removed, please contact us.