A perfect blend of comfort, functionality and expression through fashion, t-shirts are the quintessential garment that summarize trends, fashion forecasts and the zeitgeist of the 21st century.
In the post-covid era, the 't-shirt' has been the most owned, purchased and worn item. From basic and chic white t-shirts to fun graphic concoctions, the t-shirt is easy to make, sell, buy and wear in the lockdown era, and has spread its wings of influence throughout the globe!
Easy to style and versatile to wear, a T-shirt is the ultimate piece of item to have in your wardrobe. Ubiquitous in its presence, it is also a garment that is owned by literally everyone in the family – from the oldest to the youngest.
A never ending fashion love affair, here are some reasons to LOVE this garment in 2020:
A unisex peice of clothing: From graphic tees for men proudly repping pop-culture preferences, to oversize boyfriend t-shirts that are well loved and widely worn by women, there is perhaps no other garment that can claim to be as unisex and gender neutral as a t-shirt – and honestly, we STAN! It's 2020, after all.
Comfort, comfort, comfort: Need we say more? There is nothing as cosy, familiar, warm and comforting than your fave t-shirt. Yes, that one. We know you're thinking of a very specific t-shirt in your wardrobe that you've probably had for a long long time! A t-shirt's coziness, comfort and familiarity has made it so much more than a piece of garment in both – women and men clothing styles. A fave t-shirt is an emotion – a feeling very similar to falling into a freshly made bed after a long hard day.
Versatility in fashion and layering: A t-shirt is a layering maven. You can layer a t-shirt with anything and make it work. Layered with a blazer and a sharp pair of trousers? – Office chic. Layered with a flowing maxi skirt, floral headband and a fringed vest? – Bohemian casual. Tucked into a pair of light blue denims and worn with a colorful scarf? – Everyday basic. Worn as a luxe hoodie with adidas joggers & Nike sneakers? – Athleisure style. It's endless – and we love it!
Spoilt for choice: Seriously, can you think of a more omnipresent piece of clothing that is worn by a majority of the human populace in 2020? We are spoilt for choice when it comes to t-shirts. From a plethora of style choices (more on that later into the article) – the market loves the t-shirt and we love to get spoilt with a pandora's box of choices. As the most affordable and accessible piece of garment available today thanks to the online shopping boom, the t-shirt has our vote of confidence.
Simplicity is the key: A t-shirt is essentially a 'T' shaped silhouette – usually straight, sometimes curved and always in stretchy fabrics like a jersey-knit – and that's about it. The easiest to understand, and most relatable, a simple component of any wardrobe, a t-shirt shines in the simplicity department like no other.
A messaging beacon: Want to say something or support somebody/ an institution or community in a fun, sassy, loud way without uttering a word? Wear a t-shirt that says it for you.
Whew! It's no secret that we, at Bewakoof, have an intense love for this awesome and universally appealing apparel. A casual-wear staple, there are so many styles out there that have gotten super popular during lockdown. Here are some of our favourite styles:
Make a statement with a one-liner t-shirt:
It's 2020 everyone has something to say about themselves! Their fave medium to say it? A fun, sassy, one-liner t-shirt. A young, quirky form of self expression, a one liner t-shirt can say it all – from expressing an attitude to proudly displaying a pop-culture reference, a one-liner t-shirt is a 21st-century craze!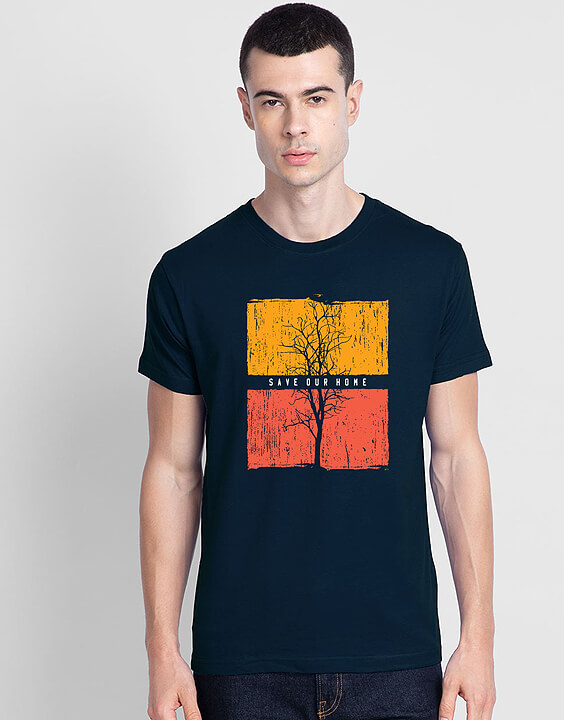 Usually available as a stamp or rubber print onto a thin, comfy jersey knit, these t-shirts are one of the most popular styles available. The one-liner or 'slogan t-shirt also has an uncanny way of bringing important current events and topics to the spotlight through fashion. For example, Maria Grazia Chiuri's 'We should all be feminists' slogan t-shirt started a massive global conversation around the same time as the Me-too era.
Styling Tip: It's always fun to make a statement in style! Tuck your slogan t-shirt into your fave pair of denims. For an added flourish, wear a classic denim jacket over your shoulders to display your nostalgic throw-back 90s t-shirt or a slogan number calling for social change amidst a classic denim frame. Pair with bright coral or yellow-colored shoes and a nonchalant attitude!
Check out our coolest customised tshirt collection by clicking the below image, get your own custom tshirt today.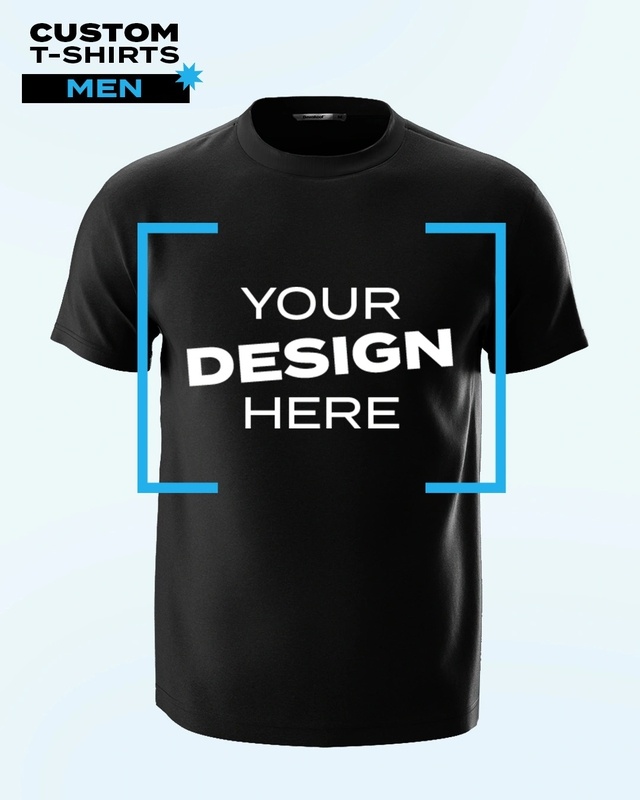 Cozy and chic in a boyfriend t-shirt:
Boyfriend t-shirts are one of the most well-loved and popular women clothing styles in casual wear. With the oversize and minimalism trends gathering steam during the turn of the century, women nonchalantly wearing menswear became a fashion craze like no other. In the 2010s, the 'normcore' movement took over, along side a liking for androgynous styles -making boyfriend t-shirts a must-have!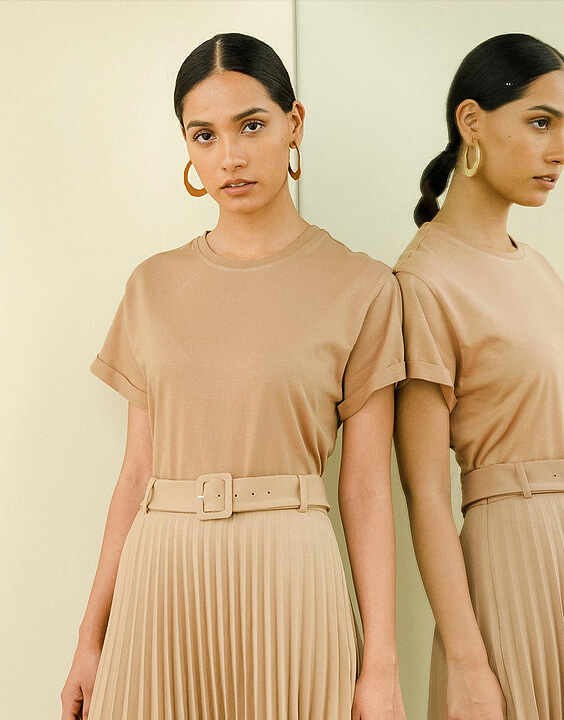 A boyfriend t-shirt worn in public is also ultra-popular due to the connotations about spontaneity, allowance and privacy that it encompasses within its soft folds, without uttering a single word. Wearing any type of 'boyfriend' clothing is popular not only for the fashion hype and the undeniable comfort of the garment itself, but also for the sense of belonging and intimacy it denotes.
A boyfriend t-shirt is a loose, oversized t-shirt, that is adapted from men clothing sizes and stylings. Often paired with a boyfriend jacket and/or 'mom' jeans, this t-shirt is not only comfortable enough to live in, but also can make a very cool and current fashion statement. This one has our vote for netflix binges, jogging sessions and lounging days. Also, it is gaining more gender neutral traction among millenials and gen-z, as gender roles in clothing and fashion have begun to blur.
Styling Tip: A boyfriend shirt is more often than not loose, long and wide enough to be worn as a dress or lengthy topwear. Ditch the tucking and go wear yours like you would wear a longer garment. Cinch it in with a belt or layer with a long shrug for a casual boho look.
Go smart casual in a polo t-shirt:
A popular style for half-sleeve t-shirts for men -we love the polo t-shirt for its cool, business-casual appeal. A perfect hybrid of the professional shirt and a casual tee, this style is the antidote to any style situation at work or when working from home.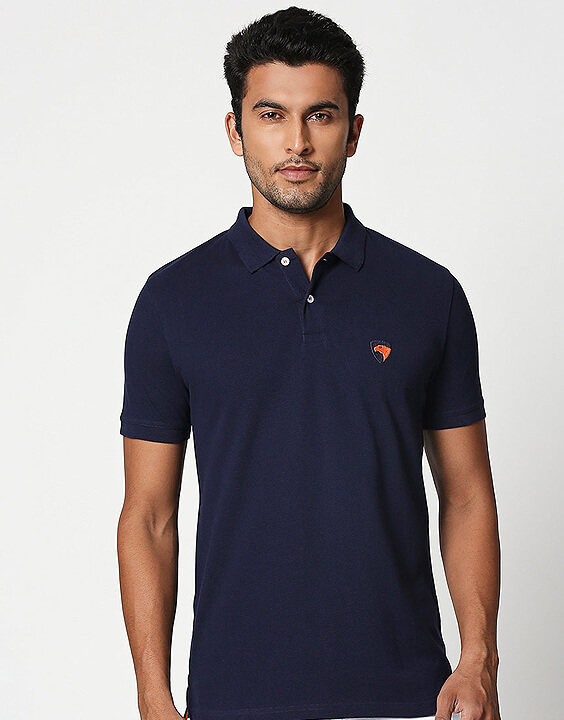 Originating for classic sports wear for polo and gold players, this suave version of the t-shirt has the best of both worlds. It is as comfortable, soft and familiar as a t-shirt, but its collar gives it a more put-together and formal look than any other pattern of half-sleeve t-shirts for men available in the market.
Ever wondered what to wear for a virtual meeting, for weekend-casual dress codes at the office or for those interviewed at organizations that have a more smart-casuals approach to workwear? Well a polo t-shirt is your new best friend!
Available in a myriad of styles, colors and t-shirt materials, this is one of the most accessible styles in menswear and we love its versatility and universal appeal.
Click here for one of our most comprehensive articles of the men's polo neck t-shirts. Learn about its history, derivative styles & more!
Styling Tip: Tuck a classic white polo neck t-shirt into a chic pair of chinos and add a belt or a blazer to give it that buttoned-up formal look, without having to deal with the cumbersome cuffs,tight collars and strangling neck-ties that come with wearing and actual 3-piece suit. Look effortless and comfortable as ever while maintaining a sleek formality. Pair with cushioned loafers or faux-leather oxford shoes and a sleek messenger bag for the office.
Be a pop-culture maven in a graphic t-shirt:
At Bewakoof, we are no strangers to this popular style of t-shirts, and we must say – this one has our eyes and our hearts! Whether you are declaring your love for your fave GOT house or quoting a cheeky one-liner that is famous amongst friends – graphic tees for men and women with pop-culture references are more than just garments. They are well-loved souvenirs of entertaining moments and anecdotes.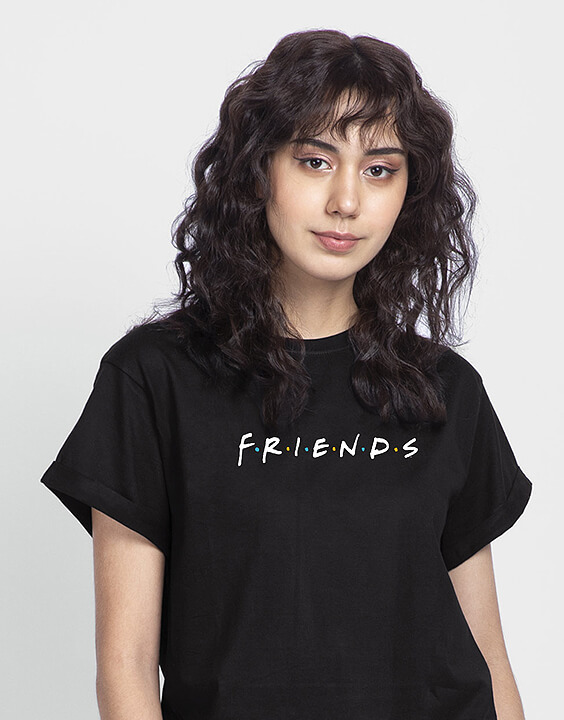 A t-shirt is not only worn to send a message or because it is uber-comfortable. It can also be used to support something in current culture or to state your love and preference for a team, a franchise, or a public figure. From being popular in YouTube and social media merch thanks to online shopping trends, to being well loved in companies and institutions like universities, a t-shirt says a lot more about you than just your style preferences.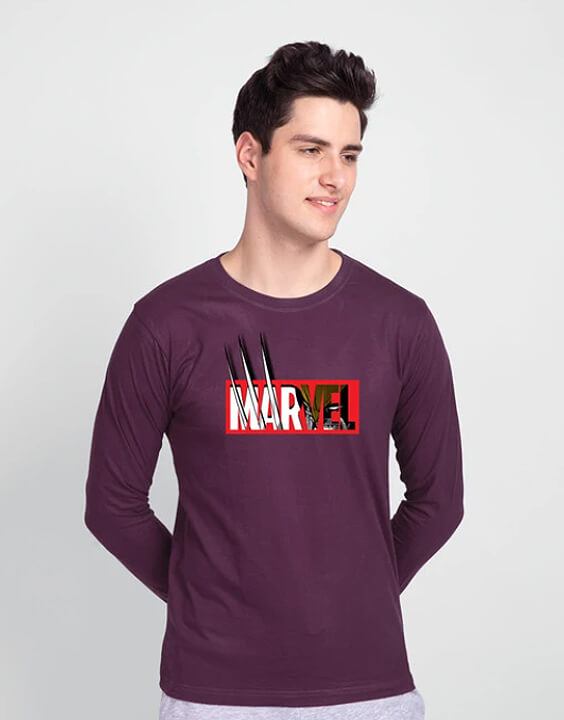 The graphics printed on them can tell the world where you are from (Eg: I love Mumbai t-shirts), where you studied from (Eg: t-shirts given to students in universities like Harvard bearing the logo), your sense of humor ( t-shirts bearing light-hearted popular one-liners or jokes) or even your childhood faves (throw-ack t-shirts featuring 90s nostalgia).
Styling Tip: The graphic-tee is best worn with casuals, but we'd like to take it a notch higher & inculcate it into our wardrobes with a local flavor! Ladies, tuck your graphic tee into a set of wide-leg sharara pants & throw on a diaphanous capelet to make a quirky statement at your next Sunday brunch! And for the men, why not throw on a popular t-shirt reference over a pair of pajama trousers and wear a vest on top for a suave yet cheeky look at that next boring family function? This one's a perfect ingredient for adding some comfort and spice to your outfit, ladies & gents!
Lounge-friendly in a casual sweatshirt:
No stay-cation, WFH life or lounging paradise is complete without a good sweatshirt or hoodie! An even cozier, warmer and relaxing kind of t-shirt than normal, these are meant for rainy days, lazy cuddles with pets and the most comfortable time ever!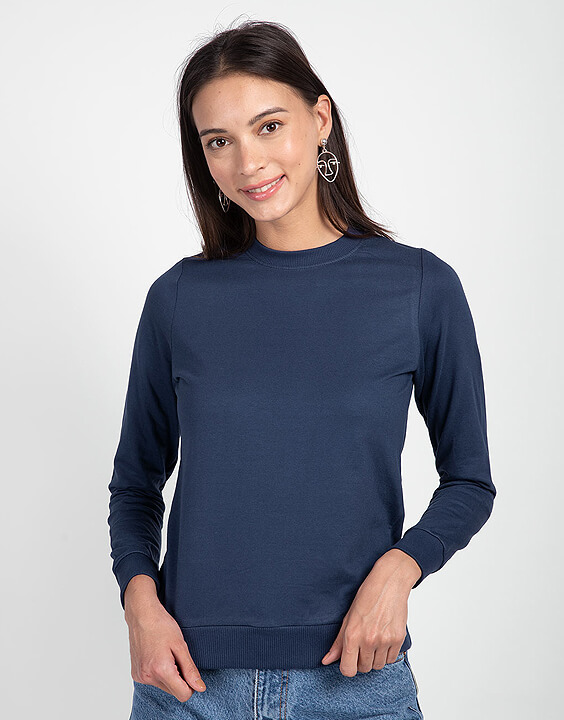 Nothing spells and emulates the familiarity and coziness of a home like full sleeve t-shirts in a sweatshirt with a hood! With all the tools needed to cocoon yourself in fluffy luxury and cosy well-being, grab a cup of coffee and your fave netflix show to really get into the vibe of this garment. We also suggest an accompaniment of aromatic candles, munchies and LOADS of pillows to go with it!
It's no wonder that this type of a t-shirt has become a lockdown favorite as it is literally made for this era! A sweatshirt is also the perfect add-on to your active wear for cold morning walks, lounging in the balcony and window-side gazing as we roll into autumn/winter season.
Styling Tip: Chic, cool and casual, pair your hoodie with a set of denims and layer it over a t-shirt to make it more out-side appropriate! You can try color blocking the look in a monotone – for example: go for a pair of classic blue denims, layer a navy hoodie with a cool-toned white shirt or a powder blue shirt for the top.
Originating as an under-garment for men, and morphing into a must-have, ultra basic, and unisex essential in the 21st century; the t-shirt has made quite an impact on the fashion landscape. As an ode to this comfort-wear classic, don your softest, most worn t-shirt today, and think of fun ways to style it as you check out our chic, wide-ranged and awesome-sauce collection with t-shirt options that are all set to be your next fave!
Image credits: The copyrights of the images used in this post belong to their respective owners. The credits where known are specified under the image - if you're the owner of an image and want it removed, please contact us.