If there's one wardrobe winner that has been on the receiving end of immeasurable love & admiration – then it's the quintessential dress. From movies of every genre and industry to the off-screen life, dresses have been symbolizing femininity and how!
The relationship between women and dresses goes way back, and its journey has been one that deserves applause from the best of us. Dresses are the number one pick when you wish to charm the man of your dreams, and men too are instantly caught up in the spell. We don't blame them though; there has never been a time when we could pass on a great dress, even when we have surpassed our credit limits!
We've all been awestruck by Marilyn Monroe's white dress moment, and an LBD as classy as Audrey Hepburn's from Givenchy in Breakfast At Tiffany's has been on our wish lists since forever. Princess Diana's revenge dress too, sure gives us all the feels and even sets new goals for us should we stand wronged by the man we love. History has witnessed some of the most iconic women and the dress they chose to don.
Hubert de Givenchy once said, "The dress must follow the body of a woman, not the body following the shape of the dress," and we can't have agreed with him anymore.
Just like us though, do you also absolutely NEED to categorize your dresses according to occasion and time of day? If not that, then seasons perhaps? What we mean is – since you can never have too many dresses, and also since they're appropriate for every occasion, segregating them into casual, non-casual, and formal is the quickest way to achieve the look you desire on any given day. After all, no matter the event, 'dress to impress' should be on the top of your list.
Since dressier dresses are picked less often (unless you're a social butterfly in every sense of the term), you need to have more casual ones in your closet! An added advantage of shopping for the basic styles is that unlike their fancier cousins, these can be dressed up or down with ease – and they are incredibly versatile. If you're looking for fashion police-approved essentials when it comes to laidback picks then you're in the right place. Read on to know our take on the 5 casual dresses every woman should have in her wardrobe!
1. The Sleek Slip Dress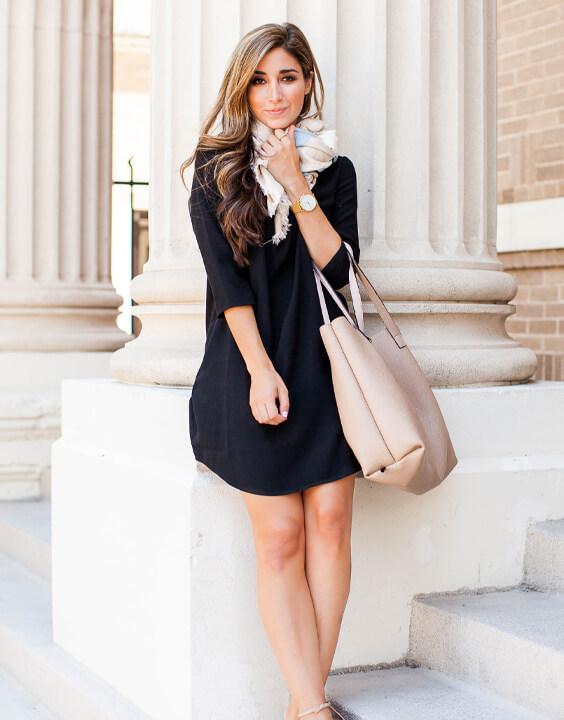 Move away satin-clad slip dresses – your more comfortable counterpart is here to stay for good! Contrary to popular belief, slip dresses aren't just an evening attire, but they're also meant for the regular days when you don't have a lot going on. What makes them a winner in our eyes though is the fact that all you need to do is slip them on – no adjustment, no fuss. You'll be ready to take over grocery shopping, a trip to the coffee shop, or a casual meeting with a friend in no time. Short, mid-length, or long – whatever your type is, don't shy away from flaunting this smart yet sensual dress on multiple occasions!
Here's how you can style your slip dress:
White sneakers are a universal pairing no matter the style, and no matter your taste. We bet you've given in to the white sneaker trend more than once. So, why don't you pair them up with your slip dress? Trust us; EVERY colour palette works, that's why you don't have to think this over too much.
If you love your t-shirts and wear them everywhere in several ways, one more flawless look can be created with the slip dress and a basic tee. Just wear your t-shirt underneath – preferably in a contrasting tone. Now, whether you want to wear your hair in an updo or loosen it up a bit – that's your choice to make!
Layer it up! The best fashion advice is always the one that encourages you to make multiple pieces work together in symphony, so that's what we're aiming at too! Wear your slip dress with a denim jacket and don't forget to take a picture for the 'gram.
2.The Trendy T-shirt Dress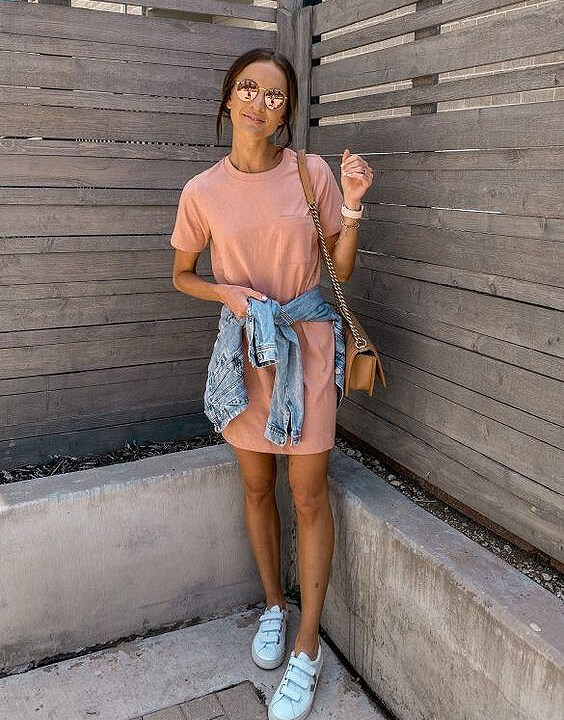 The crossover we never asked for, but definitely, the one we needed – t-shirts and dresses! We like to think of t-shirt dresses as really long tees, that let us go out pants-free while still covering our bottom halves just right. T-shirt dresses are all the rage when it comes to the street style genre, and everyone right from style influencers to Instagram bloggers don't fail to showcase their love for this piece. They're especially loved by fashionistas who are always looking to combine comfort and style. You don't even have to worry about the seasons – t-shirt dresses are 'cool' every day of the year.
women's white casual shoes online store, buy your ruff and tuff shoes at Bewakoof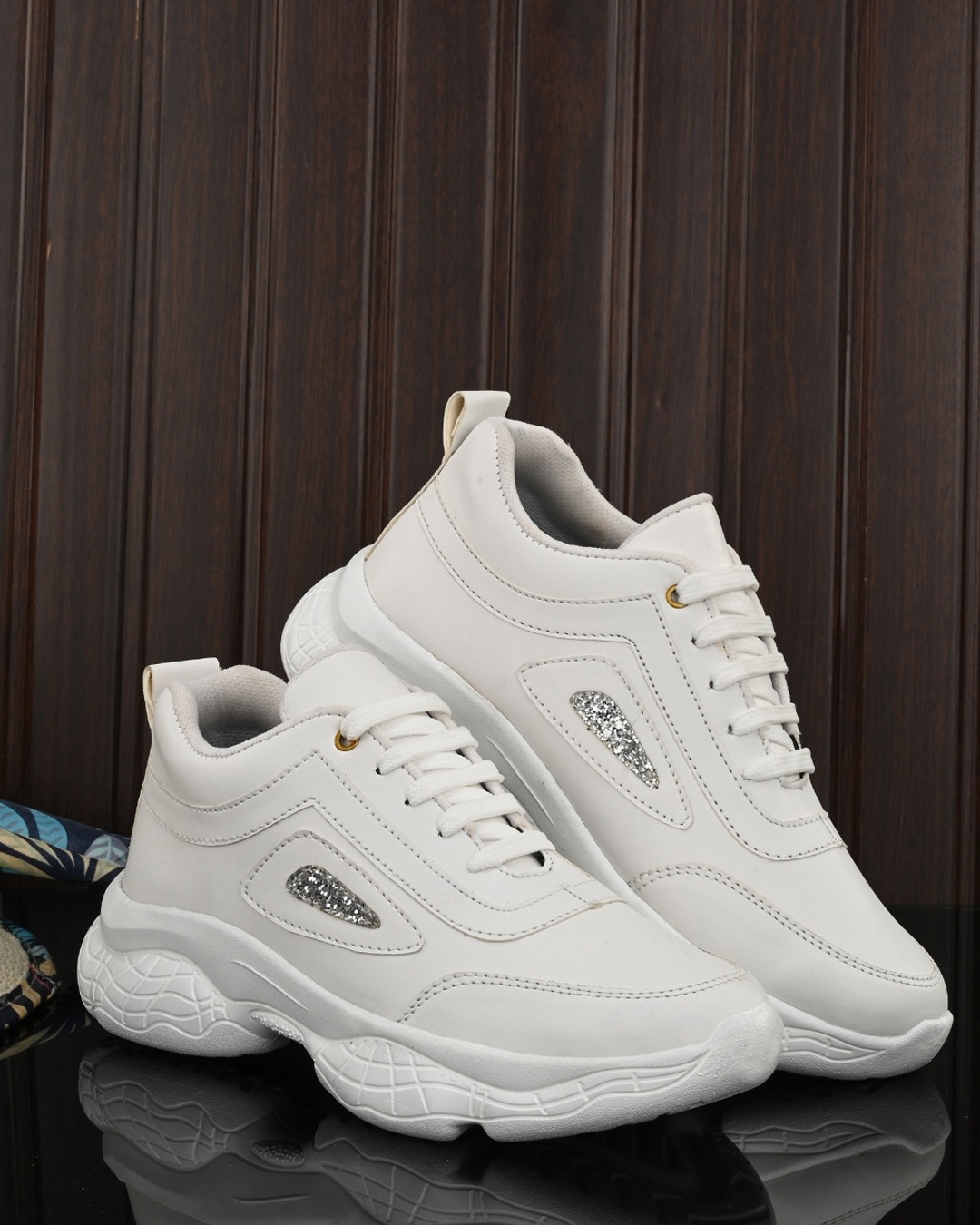 Here's how you can style your t-shirt dress:
After you've chosen your favourite t-shirt dress from the closet, or if you've taken your pick from t-shirt dresses online, then all that is left to do is to grab your favourite sneakers from the shoe rack and lace them up! This will prove to be a great outfit for a casual day out with the girls.
Grocery shopping on your list of things to do for the day? Just slip into the most relaxed t-shirt dress you own and a pair of flip-flops. Wear your hair in a high ponytail or a bun, and you'll be good to go.
For an added style element, tie a denim jacket or a hoodie around your waist. Your outfit will instantly look more thought-out. We love our Bewakoof T-shirt Dress for this look because the colours go perfectly with any #OOTD we might have in mind.
3. The Marvelous Maxi Dress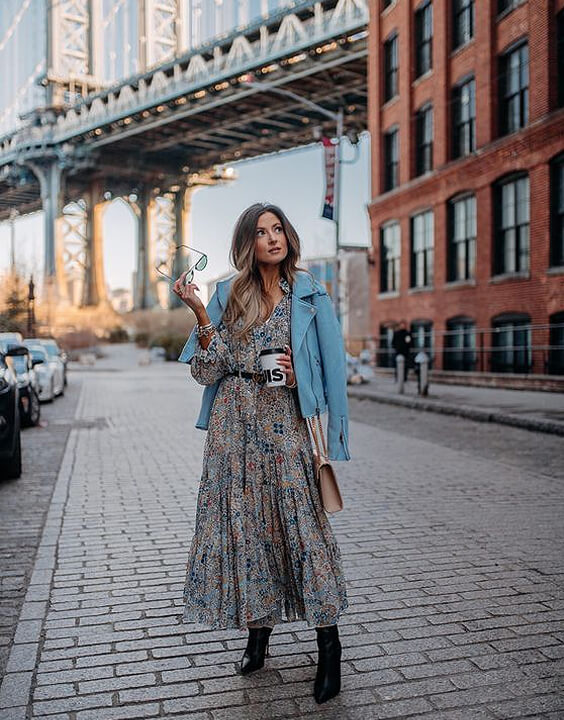 This one's for the free-spirited gals! Maxi dresses allow you to breathe, due to the flowy silhouette and lightweight fabrics. They are full-length, and extremely popular among women of all ages. Maxi dresses are also known to be super flattering as they make you look leaner, especially when paired with wedges instead of flats. They can transition from casual to dressy instantly, with an addition of the right accessories. On days when you've forgotten to shave your legs or simply don't want to, let maxi dresses aid you in making a style statement. We're sure we've convinced you to buy women dresses online right away!
Here's how you can style your maxi dress:
We know that pencil heels or stilettos are not always the best companions for a busy day. So, pair your maxi dresses with strappy flats, gladiators, or bellies. Trust us – this one is approved by divas time & time again.
If you're feeling a little edgy on any given day, then there is no better way to style your maxi dress than with a pair of booties!
Have a brunch date you need to look your best for? No need to go over the top. Just wear a casual maxi dress with a pair of block heels or wedges and have the time of your life! Add a layered necklace or some beautiful tassel earrings for extra effect.
Layer up your maxi dress with a denim jacket or a well-fitted shirt on days when you're feeling your stylish best.
4. The Peppy Pinafore Dress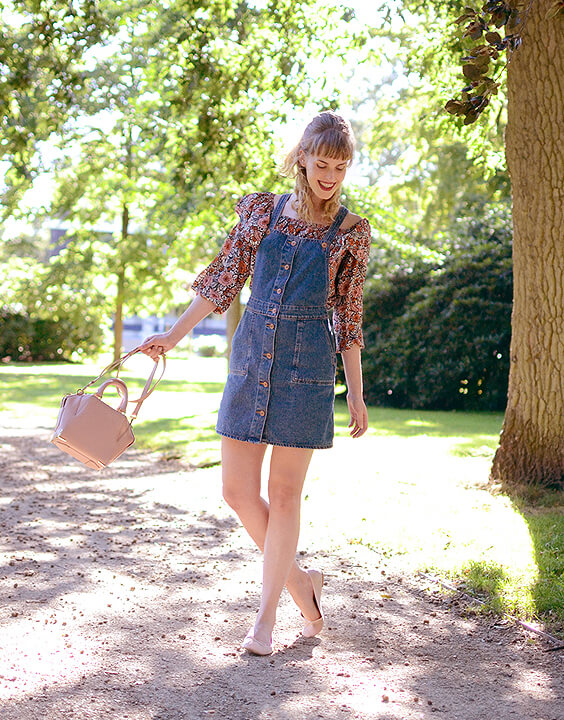 Pinafores go way beyond the funky back-to-school look, and are definitely for the cool girls! No wonder they're a favourite among the best fashion bloggers. Also known as a jumper, the pinafore dress doesn't have sleeves, but it sure has a lot of history. This ladies dress was once linked directly to children, and Judy Garland wore one in The Wizard of Oz (P.S.: If you haven't seen this movie, you're missing out.) Then, they were widely worn as school uniforms, slipped on over a crisp shirt. But the new-age women are styling these in the best of ways and making it their own! You don't have to be in school to wear a pinafore anymore.
Here's how you can style your pinafore dress:
Put your colourful tees to good use, rather than just wearing them at home with your pyjamas. Wear solids in colours like yellow, pink, blue, red, etc. under your pinafore dress. The sleeve length, only you get to decide! Don't forget your sneakers, though.
Wearing striped tees with pinafores is an extremely popular way to style them! So we say, get into a pair of boots with this popular pairing – and sunglasses to be at your best all day long!
Have a turtleneck t-shirt or sweater lying around somewhere in your closet? It's time to grab it and slip it on! Turtle necks with pinafore are incredibly flattering and will result in an aesthetically pleasing look that is casual and chic!
There's nothing more 'classic' than a pinafore in denim. So if you don't own one, what are you waiting for? Flaunt a basic white tee 'neath the denim jumper along with a pair of white sneakers. If you're feeling adventurous, then a classic red lip will earn you more than just a second glance.
5. The Sassy Shirt Dress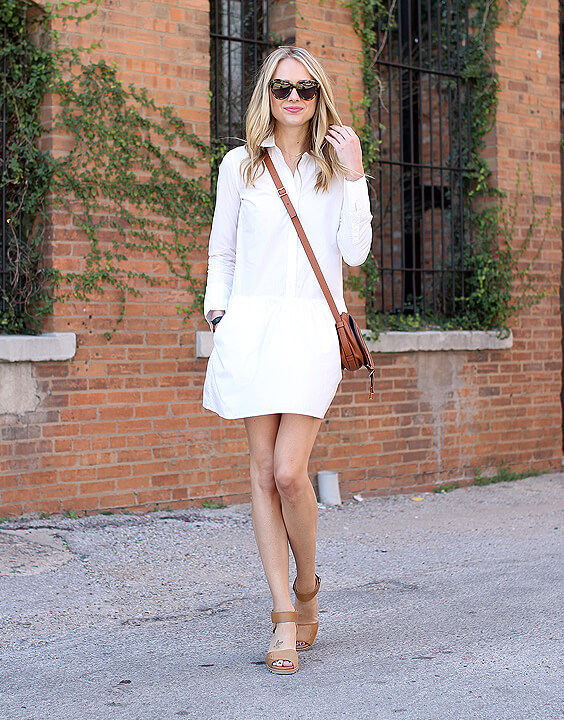 Is looking *casually* polished a style goal you've been trying to reach? Enter shirt dress – version 2.0 of the classic shirt! As women, we're all really used to wearing our brothers', boyfriends' or fathers' shirts as dresses because let's face it – they're oversized and airy, which makes them perfect for days when we want to kick back and relax. This is where the shirt dress derived inspiration from, and now it's all the rage on runways and streets! Shirt dresses are a refreshing addition to a woman's wardrobe, and no matter your body type, this one is for everyone to flaunt. You can choose to wear these anywhere you want – they're ideally suited for just about every place and event (except of course the ones that are strictly themed.) They're a whole outfit all by themselves, and they keep you cool & comfy all through the day.
Here's how you can style your shirt dress:
Belt it up! Whether small buckles are your thing or you like the chunky, bold stuff, belts are a surefire way to rock your shirt dress! They add definition to your silhouette and refine it for days when you want your look to stand out in a crowd.
Have you also seen the fanny pack doing rounds on social media regularly and wondered how to make them work? The answer lies in the shirt dress, that is a great companion for sleek or oversized fanny packs. If you've been considering buying one for yourself, this is your cue.
Thigh-high boots are still a hit, so why not wear them with your classic white shirt dress? Also, we think a hat will finish off this look with perfection!
When it comes to women's fashion, us ladies are definitely blessed! Nobody else gets to experiment more than we do, so why not make the blessing count? Don't follow our style guide to the book – because the best look will always be the one that has a touch of you.
Image credits: The copyrights of the images used in this post belong to their respective owners. The credits where known are specified under the image - if you're the owner of an image and want it removed, please contact us.