Hey Mr. Fancy pants, you can't be all fancy shancy if not for some cool pair of trousers, now can you? Why limit yourself to just one type when you can rock different types of trousers in the chicest of ways?! If that caught your attention, then what lies ahead is sure to make you go va va voom! So keep on reading to enter a whole new world of men's fashion.
Here's a list of different types of men's trousers if you intend to amp up your style quotient.
Wool Trousers
This is an article of men's clothing that can be blindly styled either to fit a casual look or even a formal look. Whether it is a day look you're trying to achieve or a night one, these pants can be dressed up or down as per the vibe you're going for.
Check out some of our styling tips for more insights!
Daily wear
For a day time look, simply sport a charcoal gray wool trouser with black full sleeves t-shirt and a cool pair of white sneakers to look effortlessly chic!
If you are one of those men who love channeling their inner gentleman through their outfits, then these pants are cut out just for you.
Let's say it'd be safe to pair a set of dark gray wool trousers with a navy polo t-shirt all tucked in for a well put together appearance. To complete the outfit, slip into a pair of white suede loafers & voila, you're good to go!
You can even look for personalized T-shirt with your own favorite print on it, check out our customised T-shirt collection by clicking the below image: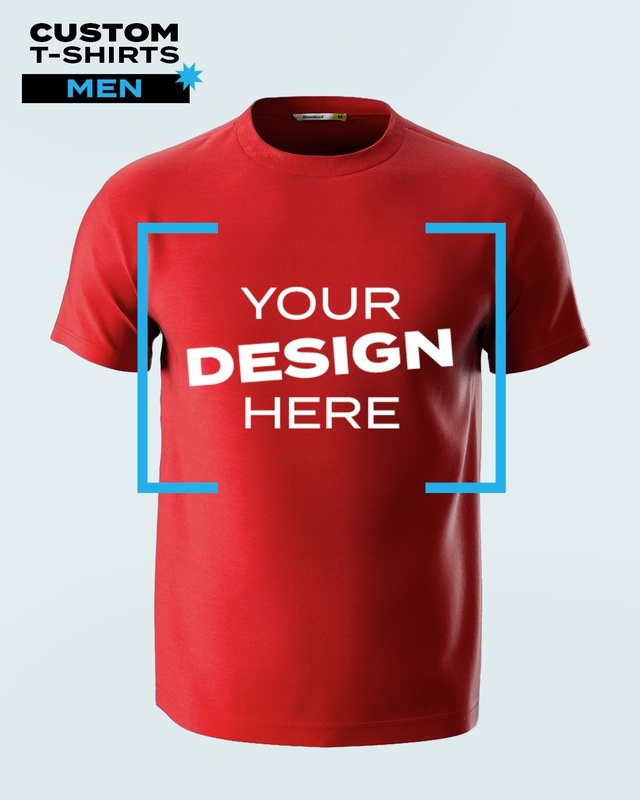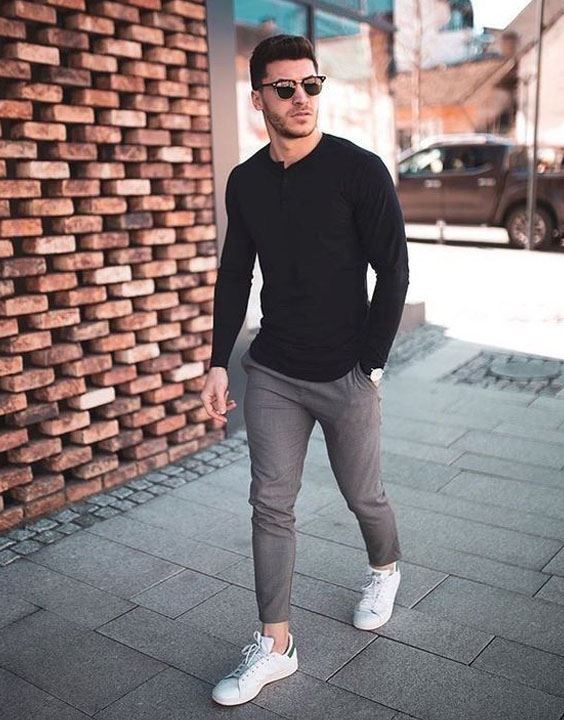 A Formal Affair
Now you know how easy it is to form casual as well as semi formal outfits with this versatile piece of clothing? If you liked the above ideas, you're sure to love the one coming next.
These pants are the most perfect companions to go with a suit coat. Personify the pant suit look by teaming up dark beige wool pants with a black blazer and white shirt underneath.
To bring the whole look together, add accents of dark brown oxfords, navy blue tie and a deep brown belt. Feel your confident best while you slay that presentation in the boardroom.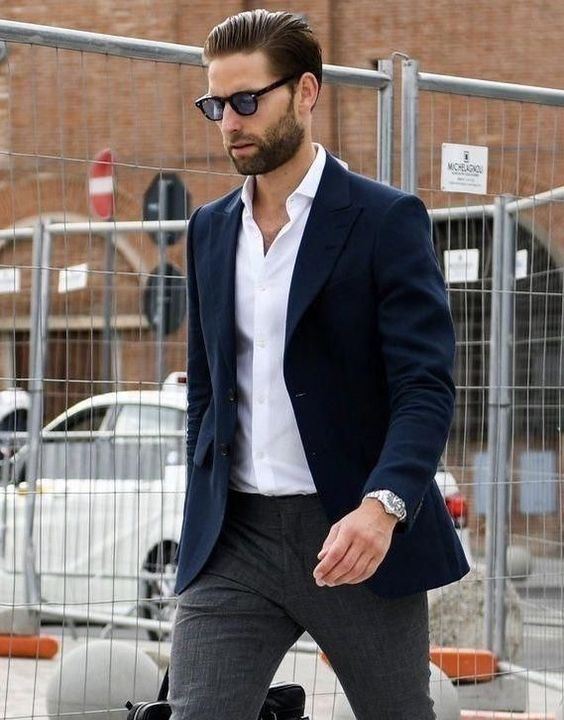 Special evenings
Have a wedding to attend but bored with the usual? Worry not, you're sorted as long as you've got a pair of wool trousers!
Throw on a maroon velvet blazer over a pair of jet black wool trousers and a crisp white shirt. Add a personal touch by wearing an artsy brooch over it.
Embroidered patch work brogues or oxfords work the best as footwear for such an outfit.
One pant, so many styles! What more could one ask for?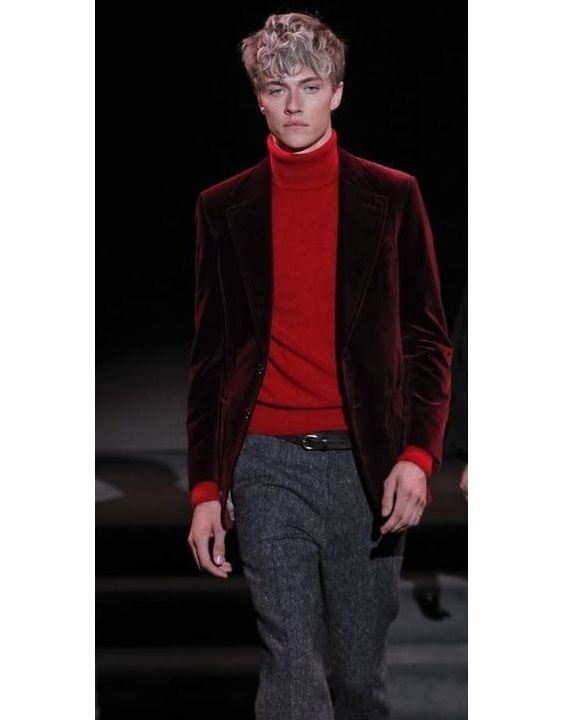 Chinos
If you don't have at least a couple of chinos in your cupboard then your wardrobe needs an immediate upgrade.
This should be your go to companion for a night out post work or a weekend getaway. The easiest to style and the classiest of the lot, chinos are going to help you slay all the way! Look great and feel super comfortable while you dance the night away.
So how exactly can this chic semi formal kind of trouser be converted into a party look?
Well, do it like Beckham! Wear a silky reflective black shirt with a pair of jet black chinos to add some dimension to this all black look.
We are all about creating monochrome, contrast looks!
Accessorize the ootd with your most favorite watch and a pair of suede ankle length boots!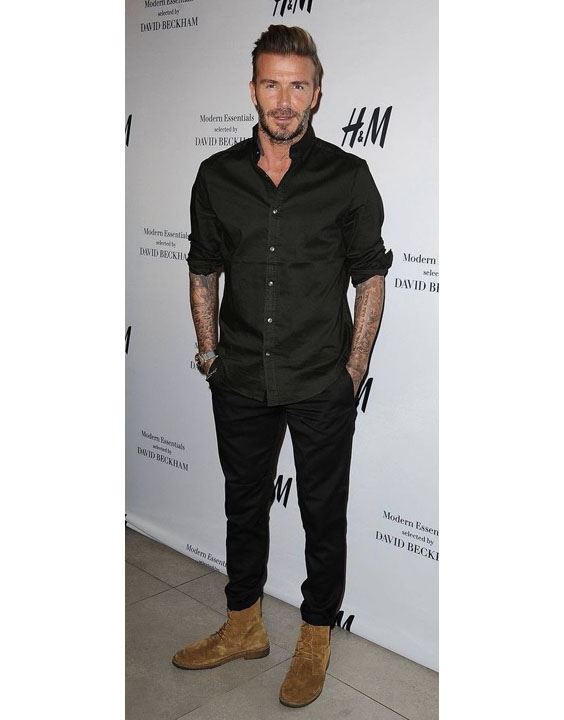 Joggers
When we talk about different types of trousers, joggers definitely don't cross our minds at first thought. Not many people know this, but anything with 2 leg openings is basically a trouser.
Joggers are by far the most comfortable items that not just look good but also can be styled funkily.
Sweatpants or joggers are available in various different styles, patterns, prints and fabrics. Whether you like a loose fit, a tight fit or a regular one, you're sure to find your best match!
Following are some quirky yet trendy ways to style these trousers without looking like you just got out of bed.
Smart casuals
Did you know that joggers could make you look like a million bucks? Keep on reading and discover unique ways to style them.
Informal yet crisp, conventional and well put together. That's what smart casuals basically entail. Whether it's a dinner date or a casual meet with colleagues or friends, you'll never go wrong with smart casual outfits.
It's all about teaming the right pieces together. Wear a clean pair of joggers with a crisp jet black t-shirt & leather moccasins to pull this look off.
Or you could even pair camo joggers with a plain t-shirt and an overcoat for a slightly more formal look. Accessorize with a sleek metal watch and a laptop bag!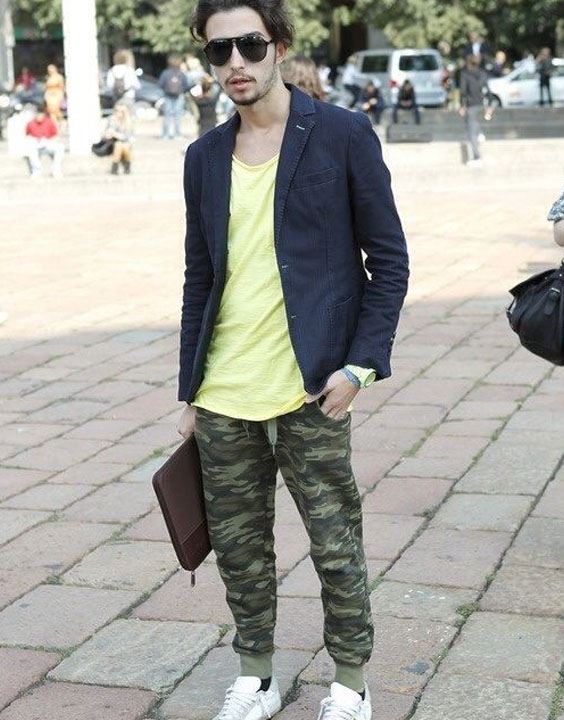 Streetwear Styles
Like we mentioned earlier, joggers are now available in a magnitude of colours, designs, prints and patterns that will help you stand out from the crowd.
Street style being the one that we most reach out for, joggers become the best bet. These funky trousers, popularly known as joggers or sweats, can be accessorized with belts, chains, loops and many other clothing accessories to lift the look. Add on a fancy bag and chunky sneakers to elevate your style from basic to sassy!
Just remember to pair the groovy ones with a basic white or black t-shirt to balance things out. If being extra is your second nature, then go all out! Experiment to your heart's content as one can never go wrong with joggers.
Be it a laid back look or a jazzy one, there's nothing in this world that you can't own with confidence!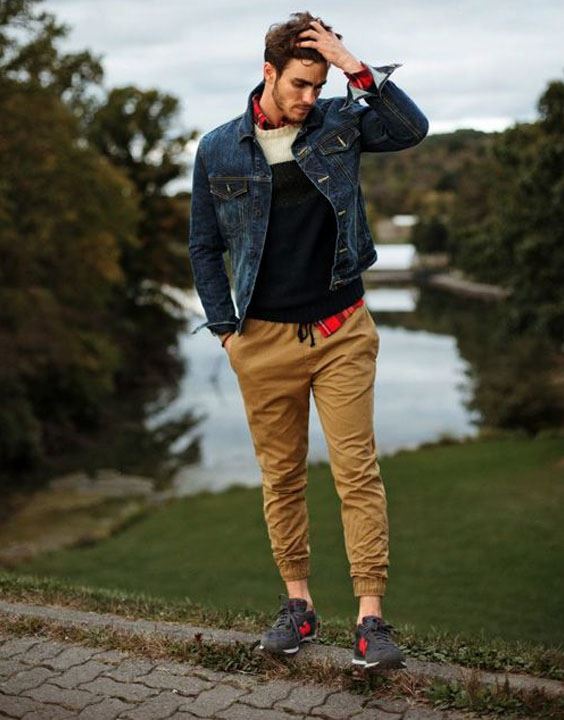 Luxe athleisure lookbook
A style often spotted among the who's who of LA. might seem intimidating for first timers, but it's experimentation and imagination that add fun to fashion!
If styled correctly, it can make you look like a million bucks. It's called Luxe Athleisure for a reason after all. The most perfect blend of comfortable yet sporty. Athletic at leisure indeed!
Wondering how to achieve this look? Just pick a plain pair of joggers and throw on your most favourite t-shirt with an oversized denim jacket. To complete the look, pair the whole outfit with a neat set of trainers.
Easy, ain't it?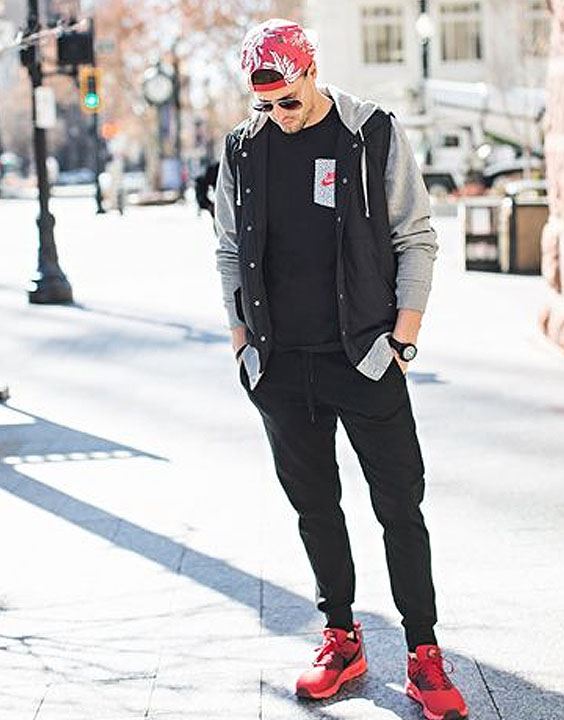 Drawstring trousers
Of all the types of trousers that actually exist, these ones win the tag of "Comfort Personified".
Available in a plethora of colours & prints, right from the classiest to the most commonly worn ones, these trousers can soon become your personal favourite. Available in breathable fabric, without any zips and chains to be tied to, drawstring trousers are perfect for a relaxed summer day!
Put together a beach day outfit by rocking linen drawstring trousers in blue with a white linen shirt & stay cool as a cucumber.
Did you know you could even wear them in winter?
To style these pants in winter, just get your hands on a thick khaki drawstring pant, couple it up with white full sleeve t-shirt & a denim jacket to feel snug as ever.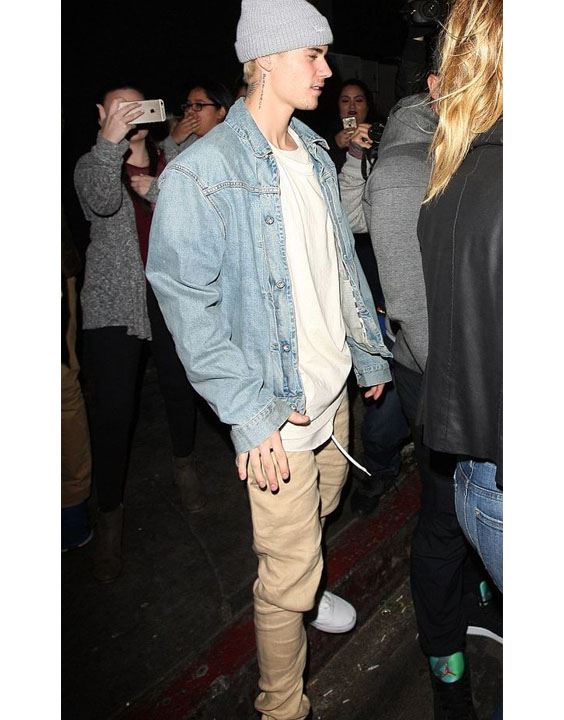 Denim pants or jeans
There may be many types of trousers out there in the market for men, but it's the good old denim that always saves the day. Denims are those types of trousers that you can wear without much ado.
Always a go go, never a no go, denim pants can be worn in a magnitude of ways.
Whether you're a power dresser or more of a laid back one, jeans are timeless!
Slim, skinny, super skinny, baggy, high waist, low waist or straight cut, jeans come in multiple fits. Layer them up with a white t-shirt and a jacket or simply pair with a plain shirt, sweatshirt or even a short kurta for that matter.
You can pull them off anyway!
Like they say, dress up or dress down, always right but never wrong only in a pair of jeans, wink wink!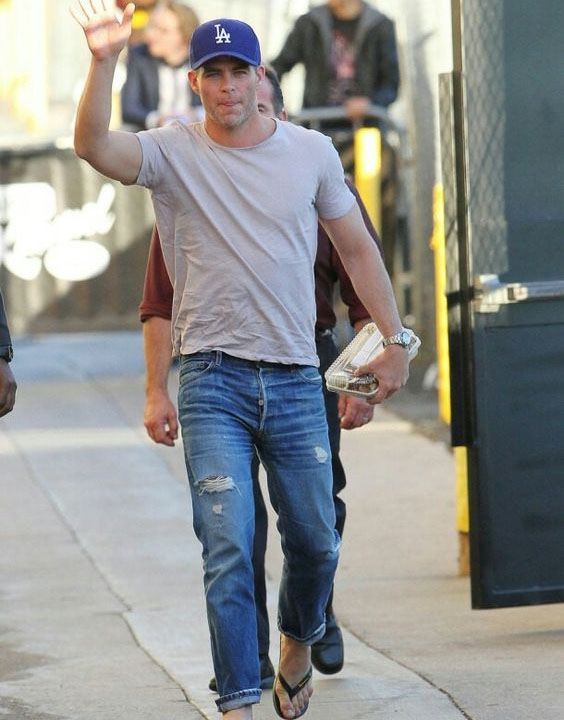 Short trousers or shorts
What makes or breaks how your shorts would look is how they fit.
The way there are multiple types of trousers available in the market, similarly there's a variety of shorts too that the market is flooded with. Bermuda shorts, cargo shorts, trunks, biker shorts, boxers, denim shorts, chino shorts, printed shorts or solid styles, run a search and you'll be bombarded with a sea of options.
Now that you have so many options suited for a wide range of occasions, styling them becomes a cakewalk. All you need to know is which to wear and where!
For example chino shorts have become the most sought after shorts when it comes to pool parties or a picnic outing, a brunch with friends or a sundowner. Chino shorts appear to be more semi formal than casual.
Throw in a shirt with a pair of chino shorts & some elegant looking espadrilles or moccasins. There you have a super dapper looking man staring right back to you from the mirror.
Here's a pictorial representation to aid your imagination!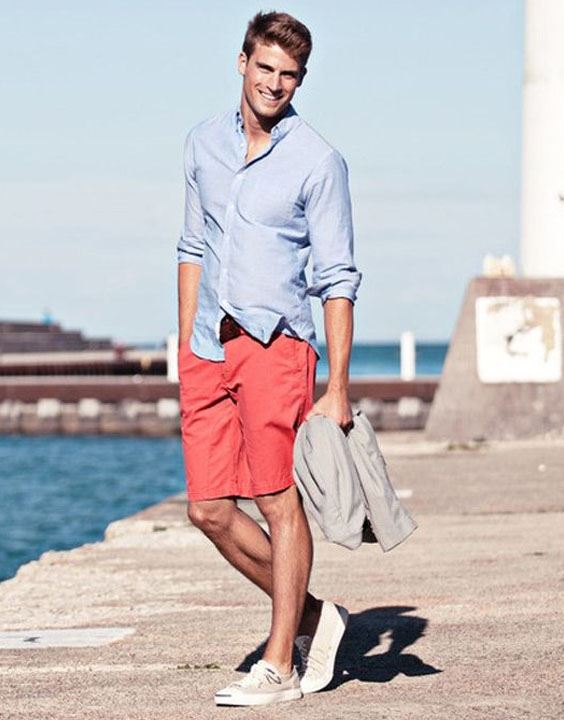 Cargo pants
If you were to ask us, cargo pants have a personality of their own.
They can make any OOTD go from 0-100 within a few seconds. However, if not styled correctly, they can look baggy and shabby. Hence it becomes imperative to get the right fit and type to suit your body shape and your taste.
Get the best deals on shoes on sale and save up to 20% on men's casual shoes.
Here's a few tips on how to wear cargo pants with absolute oomph!!
Back to school style
Keep yourself warm while looking cool in winters. Cargo pants mostly come in thick fabrics which make them the perfect choice for winters.
They can be styled in a multitude of ways. Be it a sweatshirt or a jacket, hoodie or polo neck or simply a t-shirt underneath a nice woolen shirt and a muffler.
These options are bound to keep you snug during cold winter mornings as you head to school.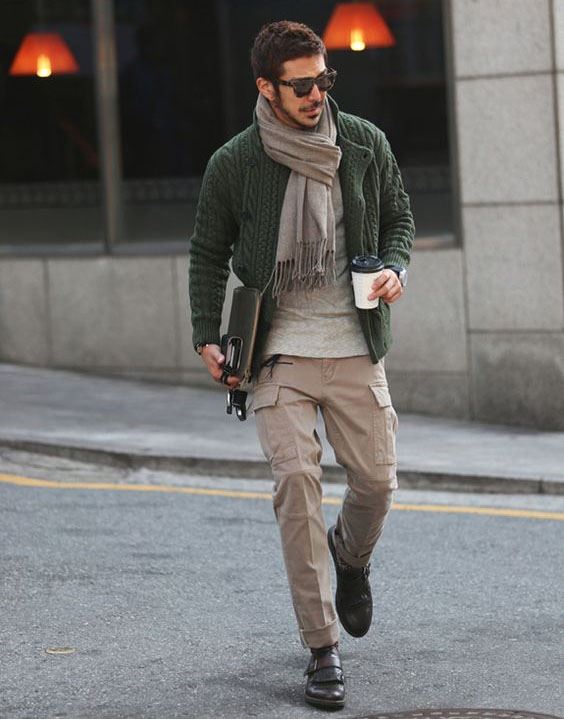 Summer casuals
This is one style that needs no explaining.
It's as simple as throwing in a chic casual t-shirt with a clean pair of cargo pants.
Remember to stick with the basics like white t-shirt with beige cargo pants for a clean look. Don't forget to choose natural, breathable fabrics during summer.
A cotton rich cargo paired with a cotton t-shirt or a casual cotton shirt, should be your bestie on a sunny day. Don't forget to go for lighter hues to keep your breezy and cool all day!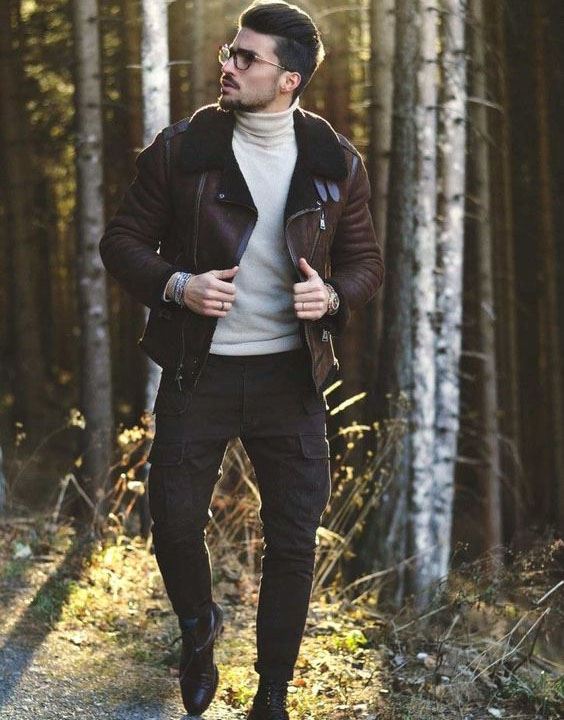 Modern man at work
Modern men aren't confined just to shirt pants or suit coats when it comes to workwear. Who said you had to only stick to the basics when you have so many types of trousers to choose from!
Rock that cargo with utmost poise just like you rock all those presentations at work.
Team up a neutral colored cargo pant with a shirt layered with a blazer. To pull everything together, add accents of brown belt and shoes. Finish off the look with a leatherette office bag!
So those were our ideas and tips to style various types of trousers. We are sure these cool tips & hacks are going to help you get through your styling woes and blues all year long!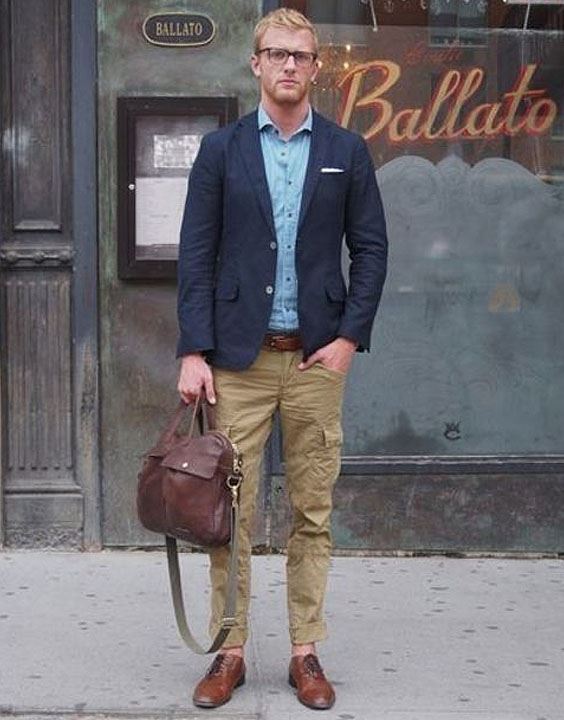 Image credits: The copyrights of the images used in this post belong to their respective owners. The credits where known are specified under the image - if you're the owner of an image and want it removed, please contact us.