Suave and sophistication are the two most essential gears in the different types of watches you should own.
Watches for men are an expression of their personality and inherent style. Men's watches are imbued with a delicacy that makes them valuable and must-have accessories.
The right watch at the right time will be your lucky charm at important events.
As you go ahead and shake hands, let your select watch do some talking on your behalf. An impeccable watch at your boss' birthday party can accentuate your ensemble giving you more confidence to make contacts. Types of watches for men serve a purpose much larger than just telling the time. Dive into this stylebook and learn all about different types of watches.
Define your style as classy and refined as you pick up distinctive types of watches for different events. Men's watches are not as simple an affair as we pegged it to be. It is time to reconsider the whole process of buying a gents watch.
The technicalities of different watches might get overwhelming to grasp but that is why we are here! Tick tock – the watch is ticking, get ready to take some notes and revamp your accessories drawer.
Different types of watches:
1. Analog Watches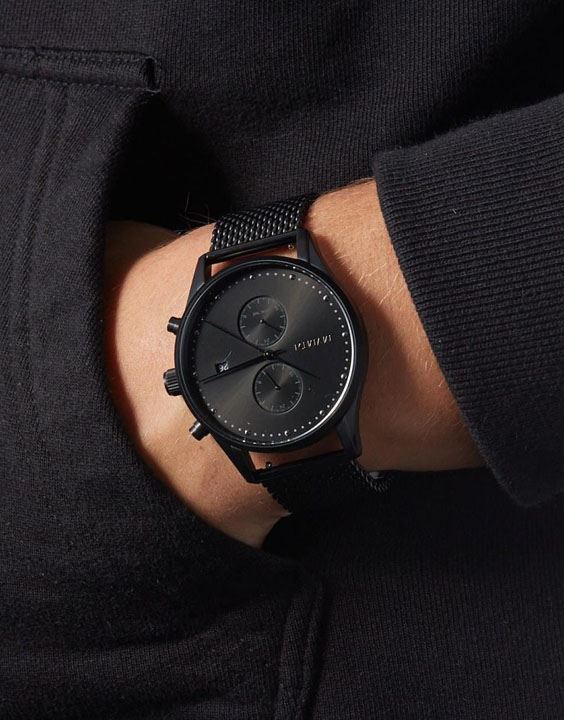 For the old-school souls, an analog men's watch is a no-brainer buy.
Simple to read with a classic feel, analog watches have an hour hand, a minute hand, and sometimes a second hand. The dial in these types of watches is simple and professional with numbers written either numerically or in roman numeral form.
This traditional watch is still widely in use with its display being sophisticated and classy.
Pro Tip: Accessorize your tweeds with a classic analog men's watch for a subtle and polite look. This is one of the best watches for men with a fondness for earthly tones and minimal dressing. Wear this with sweaters and pullovers for a rich look.
2. Digital Watches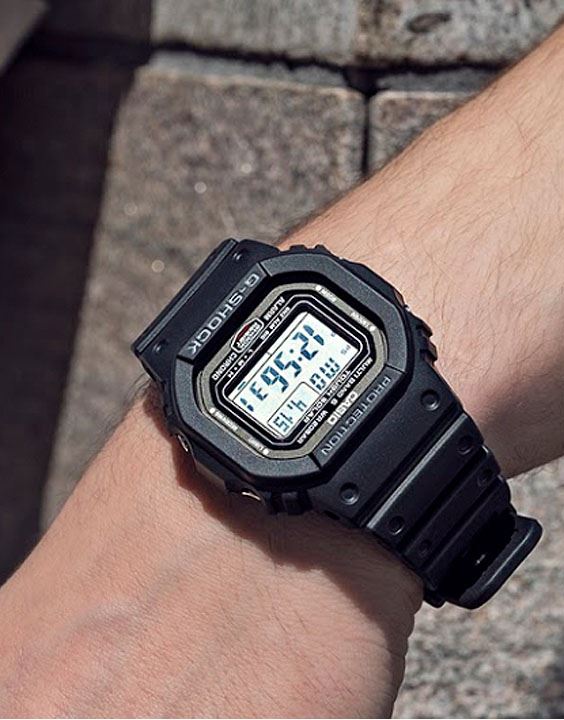 Modish and stately, digital watches redefined time (quite literally).
Digital watches made hour hands obsolete and instead flashes digits in the way of telling time. Running with electric power, these men's watches are quick and reliable.
Digital watches emanate a certain vibe of always on the go. It looks sporty and sturdy and tech-savvy and flaunts a multi-feature design.
Pro Tip: These types of watches for men can be styled casually with a pair of denim jeans and t-shirts. These different kinds of watches are one of the top accessories you should own. Be it a party at your friend's house or a weekend dinner with your family, a digital watch would be a trendy companion for your wrist.
3. Smart Watch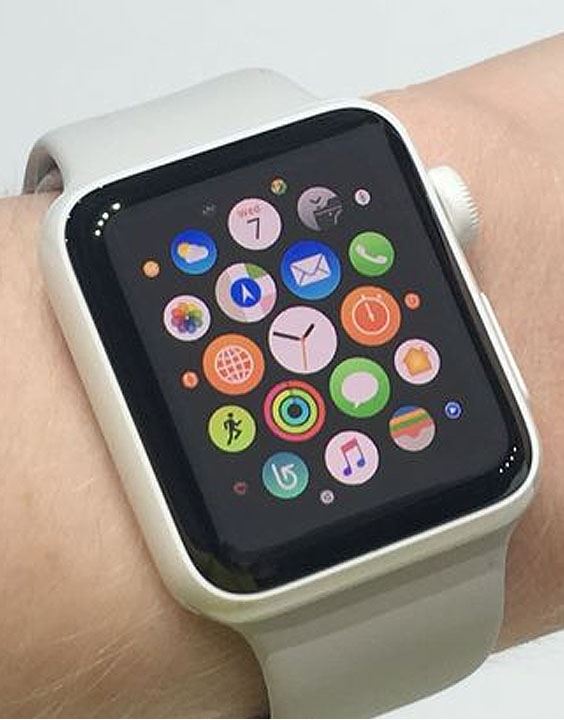 Why should your phone have all the fun? The latest tech trend is smartwatches.
These types of watches exude luxury with their functionality and design. From recording your footsteps to sending an urgent message, these kinds of watches are extremely user-friendly.
Smartwatches have become a status symbol and a mark of prestige. Giving commands to your watch is authoritative and makes you sound confident. Smartwatches are a long-term investment and definitely add value to your personality.
Pro Tip: You can pair a smartwatch with shirts and t-shirts for fancy parties and get-togethers. We would suggest you stick to an analog or digital watch for formal events like interviews or board meetings. If your watch chimes with notifications in the middle of an interview – well you are not getting the job.
4. Dress Watches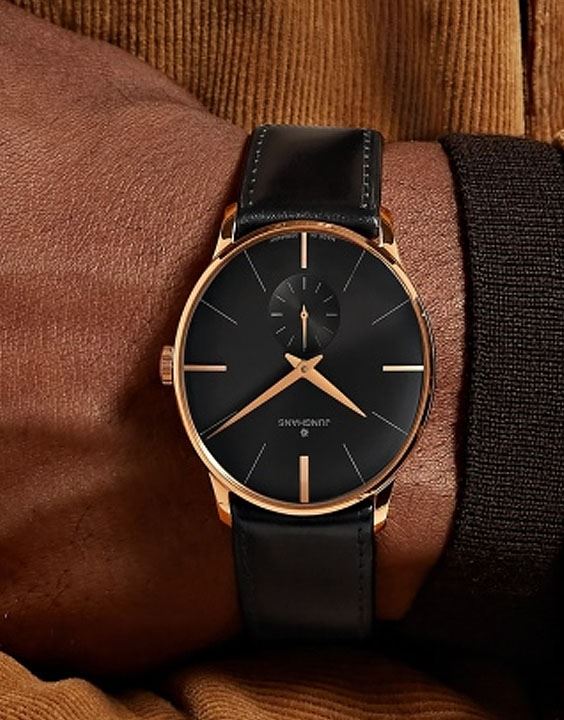 Compliment your formal suit with these elegant kinds of watches.
They are fitted with poise to give a finishing touch to your outfit. Ideal for special occasions, these types of watches are precious heirlooms that can be passed down to generations. They are extremely delicate making them even more precious.
Dress watches have a minimal look and feel to them. A dress watch should be proportioned to the wearer's wrist for a well-groomed look. The watch should become a part of the ensemble instead of sticking out like a sore thumb.
Pro Tip: One of the best watches for men, they are formal must-haves. These watches will go with all your tuxedos and suits, adding a rich flavor to your outfit. An unornamented dress watch that blends with your outfit seamlessly will definitely leave a lasting impression.
5. Quartz Watches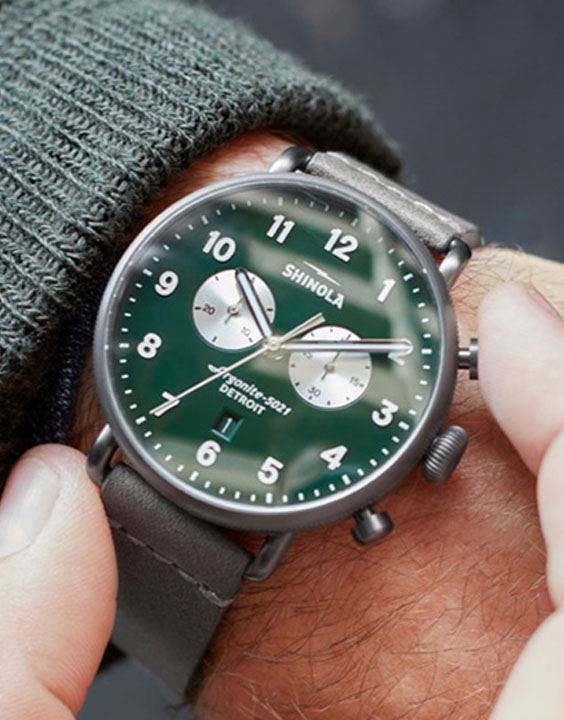 Durable and desirable, quartz watches work with quartz crystal oscillation.
This integrated mechanics keeps accurate time at an affordable price. These are some of the most popular watches for men. One of the most common types of electric watches, quartz watches come in different varieties for you to choose from.
From a one-of-a-kind quartz watch to a rare collectible, the range has made timekeeping available for everyone.
Pro Tip: You can style a quartz watch with any outfit and it would look fine. Pieces like skeleton quartz give a sneak peek at the mechanism which runs the show and looks funky with hip outfits.
6. Field Watch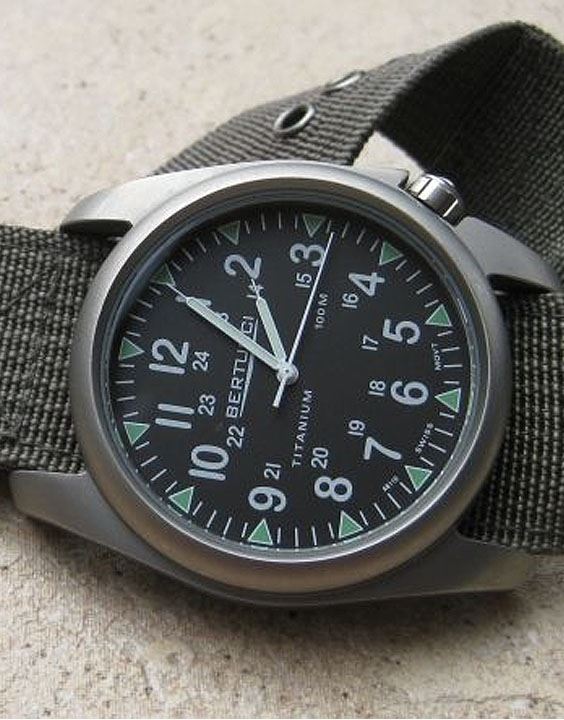 Field watches are precise and sturdy. Being used in both the World Wars, these types of watches gained a reputation to perform well under combat pressure and very rightly so.
Built to be functional for the military, these watches can be used to tell time at night and face challenging environments. The digits are mostly bold and in white to make reading time quick and the dial is anti-glare to avoid sunlight reflections.
These watches sport stainless steel making them rugged. With canvas and leather straps, these types of watches for men are durable and low maintenance.
Pro Tip: These men's watches are classic and should be in a man's must-have accessories. These can be styled with half sleeve t-shirts and draw attention to this select watch.
7. Chronograph Watch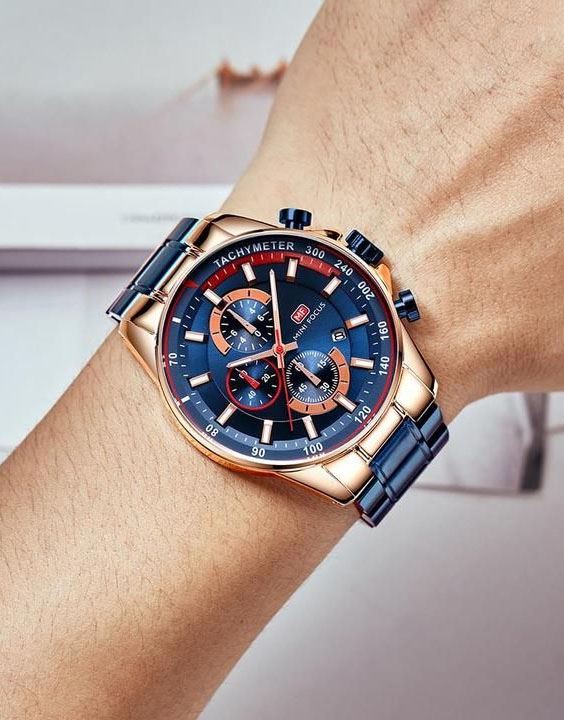 Time just got complicated (and this got too real … oops).
These kinds of watches have a distinctive layout, making space for 2 smaller dials. It has a stopwatch feature, allowing you to keep track of your lap times.
Wear these types of watches whenever you are in the mood for some healthy competition. Chronograph watches' popularity is driven by their eccentric styling and multi-faceted dial. These watches for men do a lot more than just tell the time – choose the one that fits your requirements.
Pro Tip: These different types of watches give off a sporty look and can be styled with cargo pants for a tough look. Athletes, bikers, sportspeople, and enthusiasts should definitely add a chronograph watch to their fashion accessories.
8. Swiss Watches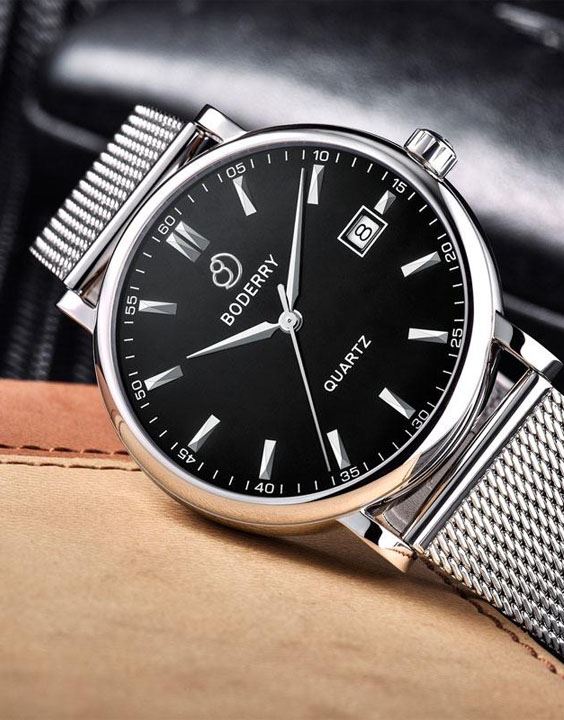 The most recognized and revered brand of watches in the world over is the Swiss watch.
These types of watches for men have stood the test of time owing to their superior quality. Its handmade and well-crafted mechanisms set it apart from other men's watches.
With their metal gears and stronger materials used for other components, these kinds of watches will last you a lifetime or maybe more. Swiss watches are a far cry from corrosion, scratches, or general tear wear. Just when you thought these watches can't get any better – well, they are hypo-allergic and their sound quality is as healthy as it is stylish.
Pro Tip: A timeless piece of men's accessory, you can wear Swiss watches with your formals and semi-formals for any occasion. It is a versatile and fashionable watch that is a must-have for every man.
9. Pilots Watch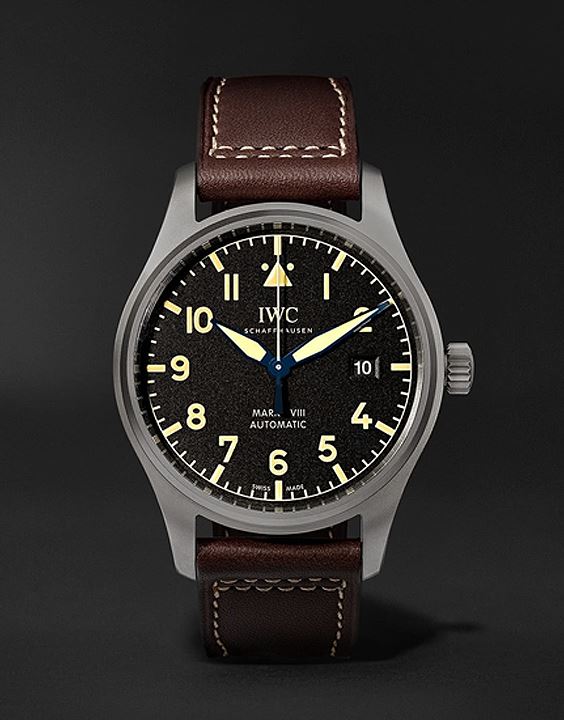 Pilot watches are custom designed to keep all the aviation requirements on your wrist.
Different dials like chronometer and tachymeter are designed to help the pilot. The crown of these watches is considerably bigger than other watches to facilitate easy reading.
This watch is a technological development of the field watches incorporating features customized for the aviation industry.
Pro Tip: As this watch is bulky and sure to attract eyes, they should be considered for personal or semi-formal events. If you are not a pilot, wearing such a watch might backfire if you don't know the purpose of different dials. For know-it-alls, this watch is a perfect conversation starter.
10. Tactile Watches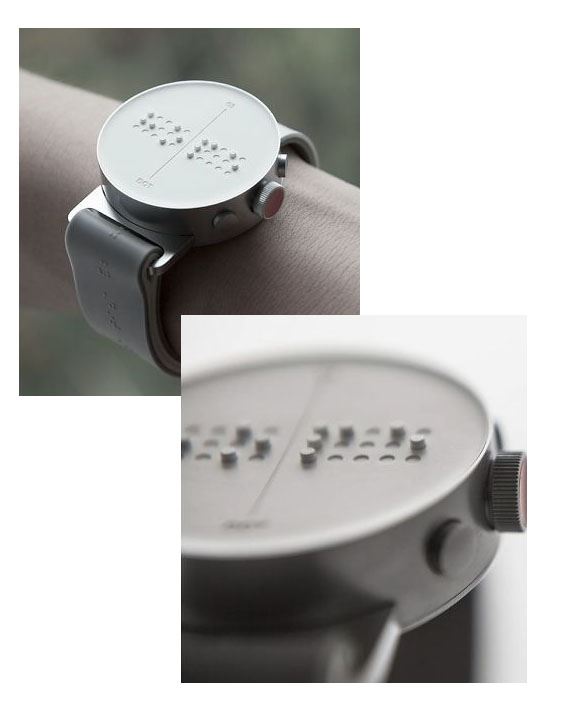 Specially designed, tactile watches are adept at telling the time without looking at them.
These kinds of watches are to facilitate people who cannot see. Different methods are employed to make discerning time efficient.
Braille watches are also made for accurate and reliable time reading. Some watches have a retractable cover to feel the hands and tell the time.
These watches are important for people to feel independent and not rely on anyone. There is a gap of knowledge about such devices that need to be filled. Learn the workings of these types of watches and choose the one that can help someone.
11. Casual Watches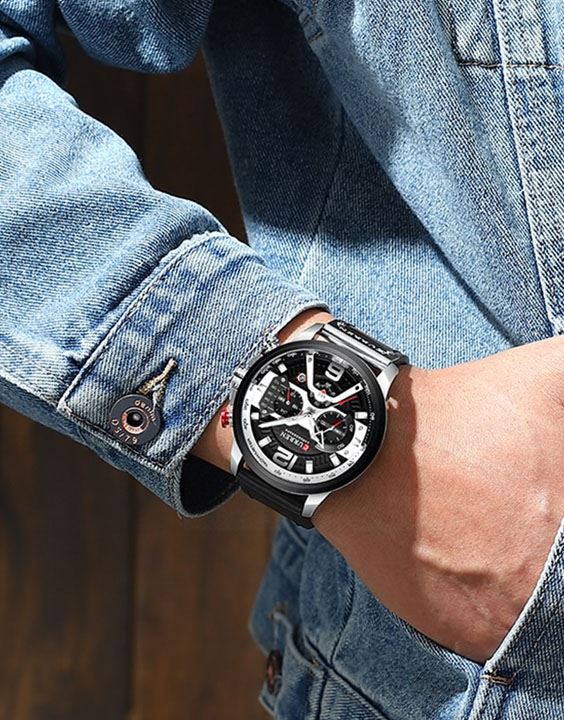 You need a watch to just grab and leave without worrying about its design or durability – this is where casual watches step in.
Watches and casual might seem ironic but there is a watch for every occasion even for a midnight drive in your pyjamas.
Affordable and laidback, you can stock up on these watches. They are an accessory that is not highly ornate, so practically can be used more often.
Pro Tip: Easiest to style, these types of watches can be worn with anything you step outside your home in. Cool and fun, these watches are for everyday use and add a hint of swag to your outlook. It is putting the right amount of effort into your dressing.
12. Luxury Watches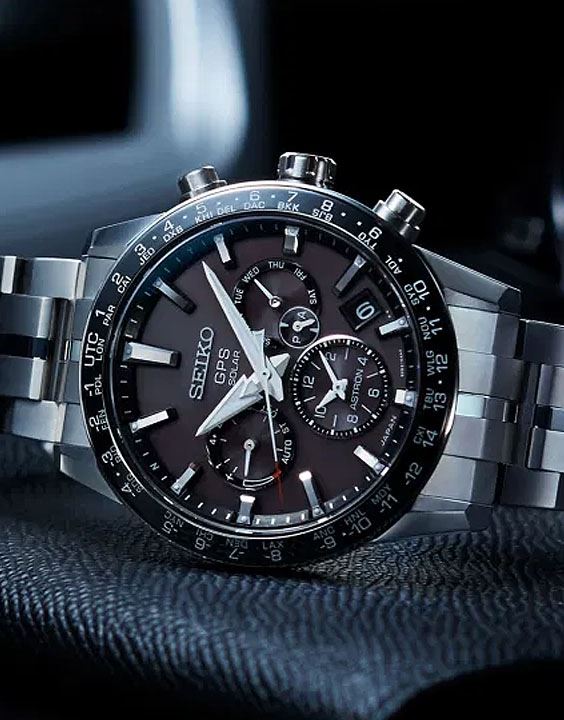 Emblazoned with poise, grace, and probably some precious stones and metals, luxury watches are collectibles that have a personality of their own.
Made by companies who have gained their reputation as exceptional watchmakers, these watches are coveted in the world of fashion.
These watches are exclusive and for a watch connoisseur, a must-have. Adorned with jewels and an unparalleled class, these watches are reserved for the most special of occasions – like "I might run into the Queen" occasions.
Pro Tip: If you are attracted to all things luxurious, then your next purchase has to be one of these types of watches. Enhance the feel of your closet as you bring this grand item home.
Watches not only enhance your fashion sense but also add an edge to your personality. They add dimension to your outfit and give it a classy feel. Always ace the style game with the right watch at the right time. What are you waiting for? Get scrolling through online shopping apps and find the best fit for your wrist.
Image credits: The copyrights of the images used in this post belong to their respective owners. The credits where known are specified under the image - if you're the owner of an image and want it removed, please contact us.