Whether it's a man's wardrobe or a woman's closet, hats have been a staple regardless, and rank really high on the list of must-have accessories if you're a fashionista or aspire to be one. Let's talk about the types of hats for men and women in detail.
Hats come in all shapes and sizes, and you ought to know them all! We dug a little deeper into the world of hats and rounded up 4 types of hats for men and women both, along with the reasons you should own them now.
Read through if you wish to know more about this timeless accessory, and also how to flaunt it while you're out and about!
Types Of Hats For Men!
For as long as one can remember, hats have been regarded as an important piece of a gentleman's wardrobe, and with time, we've all come to see why. This fashion fact is definitely not up for debate, as male fashion icons are living proof of how game-changing hats can really be.
Here are 4 different types of hats that you need to know about, and also own. Along with this, we know you're gonna love the styling ideas we came across for each type. Don't forget to try one or all, you won't regret it one bit!
1) The Beanie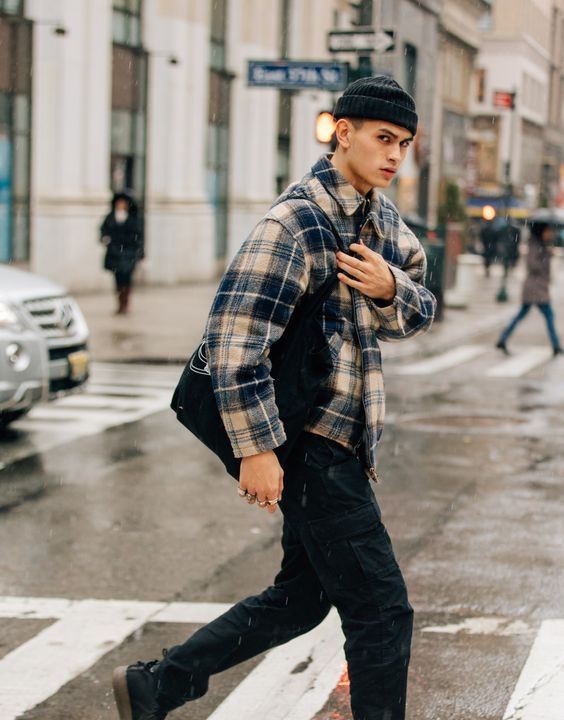 Originally made for the colder days, these types of hats are a cool-guy pick now! It goes with everything, but it isn't a no-brainer hat.
The right way to wear a beanie is not to go with the trend and just hop onto the bandwagon, but to see what works best for you.
Beanies, which are more for the winter than for the summers, are on the 'hip' side of the fashion scale, but also on the functional side. When the temperatures drop, they keep your head and your ears warm, and also make you look like you're right out of a street-style show.
Below is how you can style a beanie in 3 ways!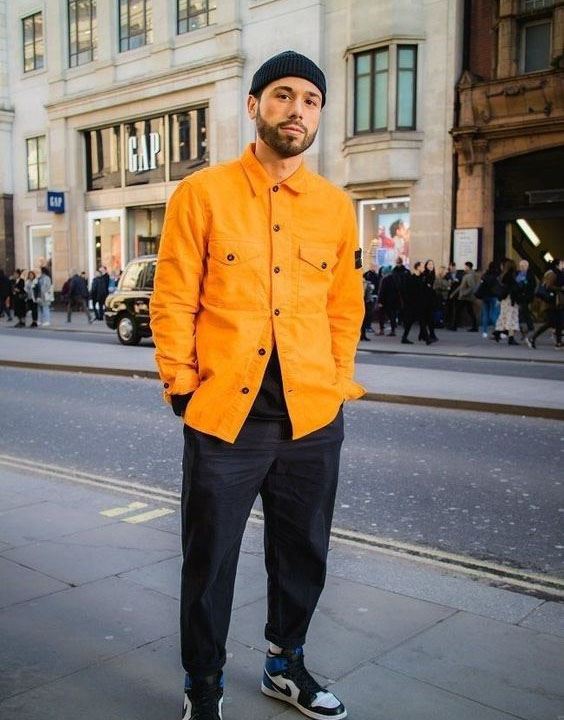 Slip into your best plaid shirt and a pair of dad jeans, along with a black beanie! You can choose to finish with espadrilles.
For a layered look, go for a shirt over a t-shirt and light washed, ankle-length jeans. Team this up with a pair of sneakers and football socks!
Since basics work with practically anything, use it to your advantage and just pick a random t-shirt and a pair of jeans along with sneakers and a beanie you can find while online shopping in India to step out.
2) The Fedora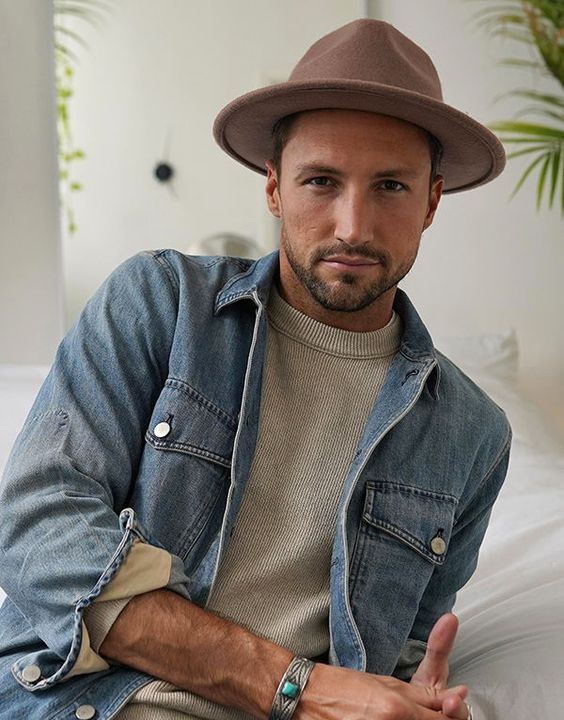 If you're a fan of vintage Hollywood or British cinema, then you must have seen the Fedora being flaunted with a baggy suit and a cigar. Well, not much has changed since these kinds of hats still score really high with men of all ages, but especially ones who want to grow out of the boyish style.
Fedoras generally have a lengthwise pinch at the front and a narrow brim. It's a versatile hat, this one. So, you can pair it with a lot of things out of your wardrobe as long as you're keeping it classy!
Check out 3 ways to wear it and level-up your game.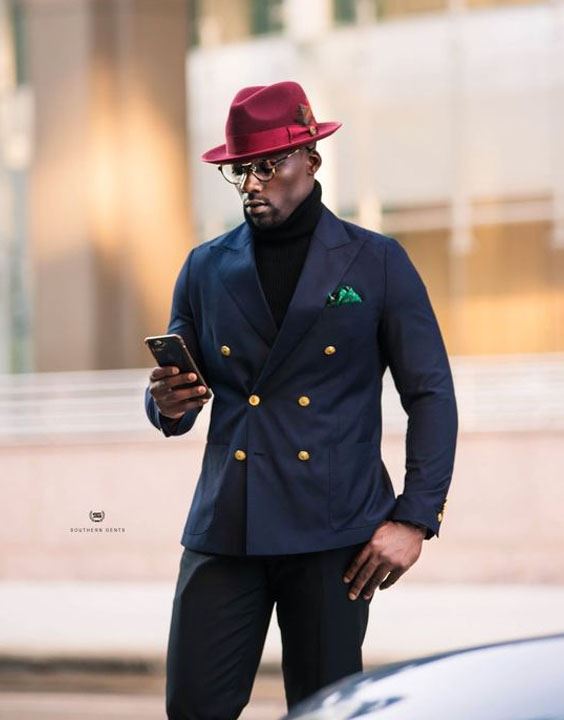 If you're heading to a wedding ceremony, wearing these types of hats in a statement-making color is a great idea, along with a well-fitted blazer and dress pants. Don't forget the pocket square.
Fedoras are great for road trips too so be sure to pair them with ripped jeans and a loose-fitting t-shirt for max comfort. Go with suede boots or sneakers for footwear.
Date night on your mind? How about a denim jacket paired with a turtleneck t-shirt and jeans in the same color? Top it up with a neutral-hued Fedora!
3) The Panama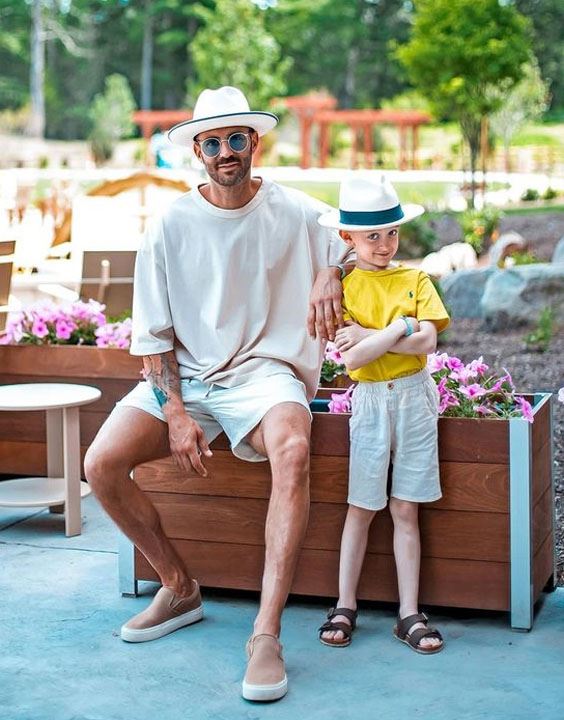 When you book that plane ticket to your dream summer holiday destination, don't forget to upgrade your wardrobe to match the mood and weather too! This doesn't just entail the right clothing but also the right accessories – and what better than a Panama hat to keep you company?
It's lightweight and the broad brim ensures you keep your cool, literally and figuratively! Sturdy and breathable, Panama hats are made from the leaves of toquilla palm.
Check out our customized T-shirt collection, where you just have to send us your design and we will print it for you on our premium t-shirts. Click the image below: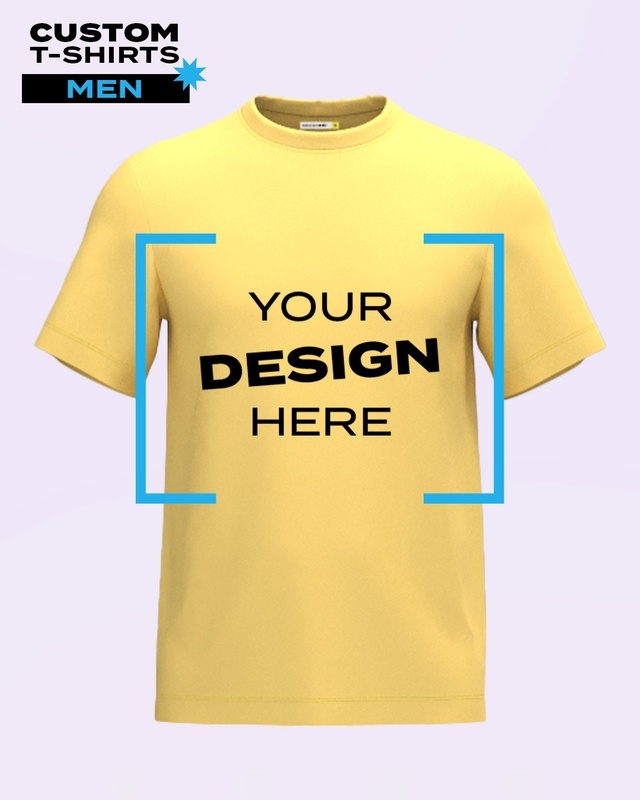 There are a gazillion ways to wear these types of hats but below are our top 3!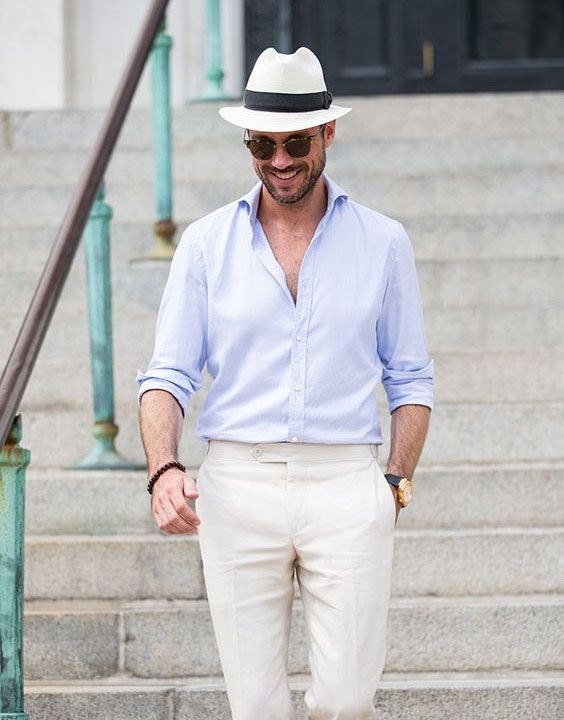 Pick out the lightest cotton shirt you can find and pair it with cotton chinos. Add loafers, sunglasses and a Panama hat to the mix.
If you want to go to the highest level of 'relaxation', don an oversized tee, a pair of shorts, flip flops and one of these kinds of hats on your vacay.
Have a semi-formal event in the middle of your holiday? Slip into a suit and a pair of loafers!
4) The Bucket Hat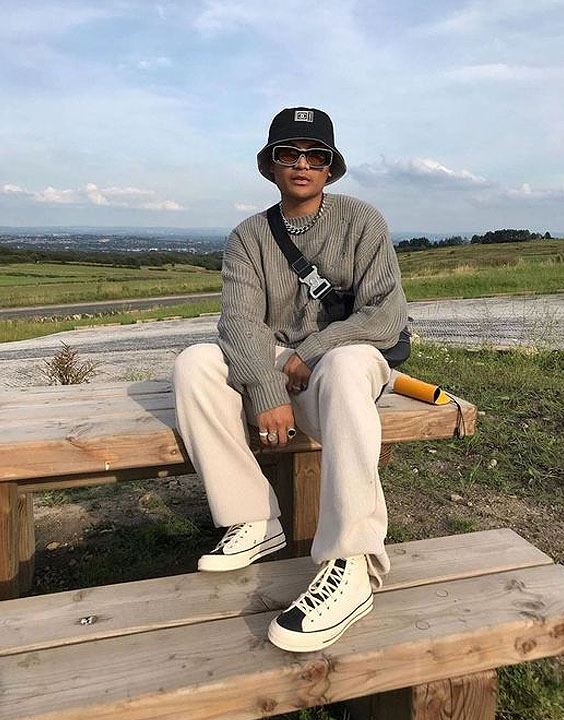 If there's one hat that is doing the rounds not just on social media but on runways and in designer collections as well, it's got to be the bucket hat!
Picked by many men as a statement-making accessory addition, the bucket hat isn't just limited to 5 seconds of fame but much, much beyond it.
Just like its name, the bucket hat is shaped like the bucket, of course! It can either be made in sturdy materials or out of cloth, the latter being more common among the masses.
The bucket hat makes for a really stylish finishing touch, and here's how you can wear one of these different kinds of hats with various outfits.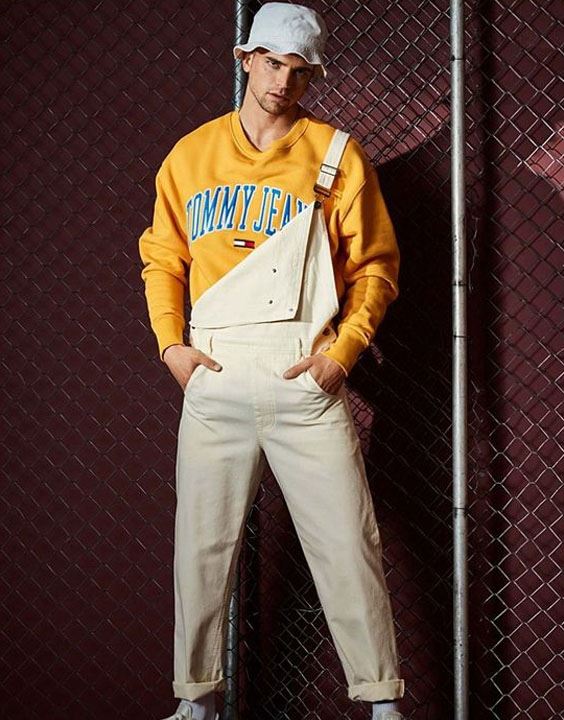 A dungaree, a full-sleeved tee, a bucket hat and sneakers is a winning combination for casual events like gigs, concerts, game nights, etc.
If you want to give in to street style completely, then slip into a sweater, baggy trousers, a crossbody bag, a chunky chain around your neck and a bucket hat.
For a more every-day approach, wear a graphic tee with a fanny pack and a bucket hat in a subtle hue.
Types Of Hats For Women!
"How a hat makes you feel is what a hat is all about!" said Philip Treacy, THE award-winning milliner.
Hats are supposed to make you feel two things essentially – sophisticated and bold! With the right hat on your head or in your closet, there is no room too intimidating and no #OOTD unbeatable.
Trust us when we say that out of every hat ever made, these 4 types of hats are extremely necessary for new-age women to own!
We suggest you take notes, and even pass them on. We bet you're going to need them!
1) The Beret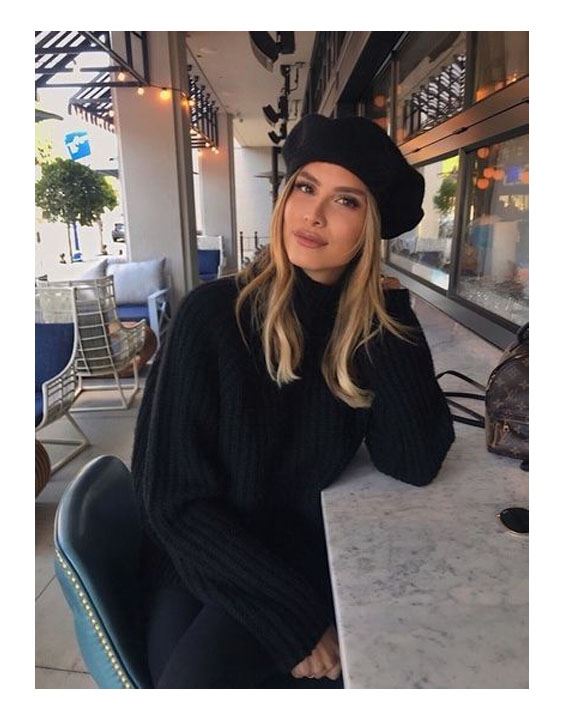 Before you saw it on Emily In Paris, you saw it on Gossip Girl and fell in love with it! Don't deny it; you have pictured yourself in a beret like Blair Waldorf many times but you probably thought you couldn't pull it off. Allow us to let you in on a secret; everybody can rock a beret!
It's a French masterpiece, just like so many other things. This is why it deserves to be in your wardrobe stat, even if your Paris trip will take a while to come along.
This chic hat is not just another accessory item, but it is an icon in every way. While the men can sport it too, it's really the ladies who make it look like a million bucks.
Wondering how you can style these types of hats? Here are 3 ways!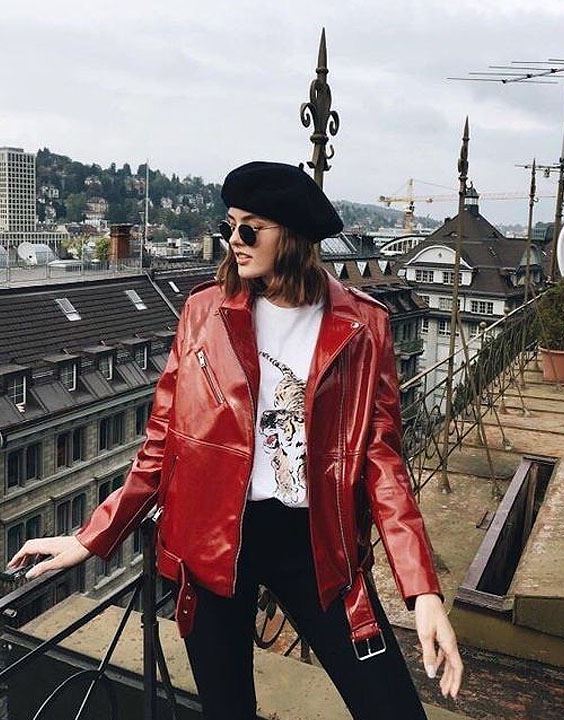 Add some edginess to your #OOTD with a leather jacket, a graphic tee and black skinny jeans along with a beret.
Mimic Emily from Emily In Paris and create a whole color scheme. She picked a checkered skirt and blazer along with a red beret and Mary Janes!
For a cute casual look, pair your beret with a turtleneck top, jeans and boots!
2) The Sun Hat
While the boys have the Panama and other different types of caps for holidays, we girls have the Sun Hat, which is basically a wider-brimmed version of it but so much more stylish!
Oversized, classy, chic and breathable, sun hats are an important part of every woman's wardrobe.
Whether it's a beach vacay you're headed to or are out and about on an exceptionally sunny day, they prove to be an effortless company. Sun hats also add a layer of protection during the day, in addition to the sunscreen and sunglasses you're already wearing.
We know 3 stellar ways to style them so take cues.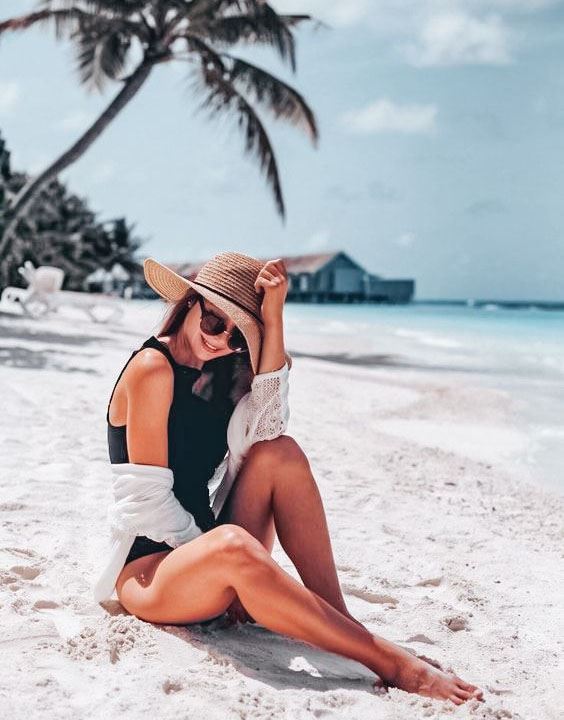 Wear a sun hat with a beach cover-up! Underneath, you can wear a bikini or a swimsuit and choose to team it up with thong sandals and lightweight dangler earrings.
For an important daytime occasion, wear a pencil skirt or pencil pants with a short top and wear your best bold lipstick! Finish with one of these types of hats.
For brunch or lunch, it's best to keep it chic and simple with an off-shoulder midi, a straw bag and of course – a sun hat!
3) The Baseball Cap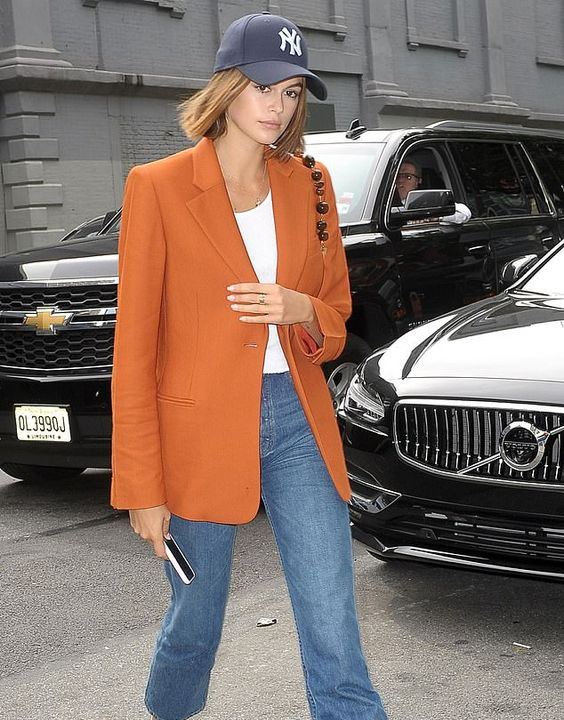 One of the different types of caps for women as well as men, this baseball cap offers the best of both worlds. So feel free to steal your brother's or your boyfriend's Baseball cap, and you'll love it as much as you love their hoodies!
Baseball caps are timeless masterpieces and are cool no matter the season or weather. They can be worn with anything and everything, but refrain from wearing them in a formal setting – they are casual in every way!
While their main function is to be worn in a baseball game along with the rest of the uniform, fashionistas are seen sporting these types of hats regardless.
Here's how you can too!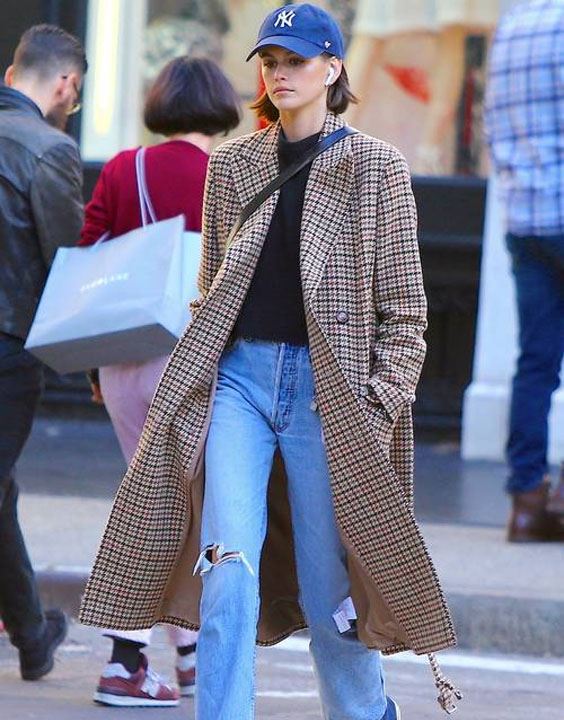 Pave the way for androgyny with a plaid trench coat worn over a tucked-in tee and jeans, sneakers and a baseball cap!
Ace that airport look in a full-sleeved t-shirt and track pants. You can go for a pair of sneakers or sliders; that's completely up to you. Top it off with a baseball cap.
For a sporty yet street-style vibe, you can slip into a pair of leggings, chunky sneakers, a sweatshirt and an oversized coat.
4) The Newsboy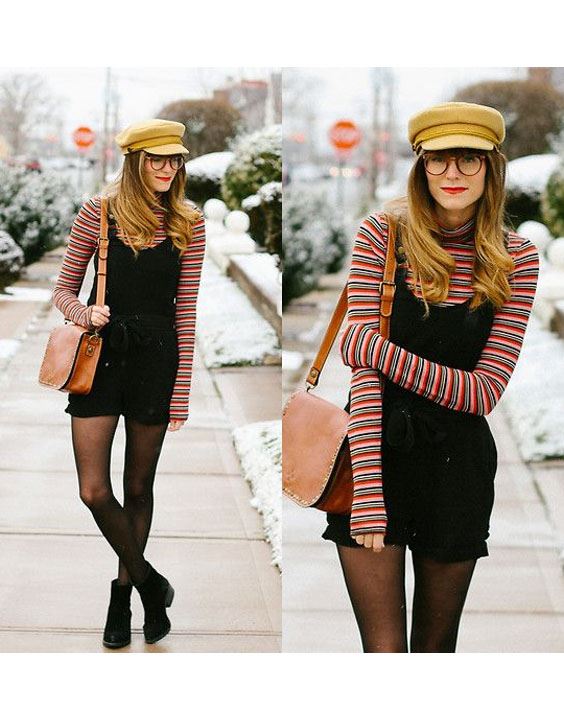 Also known as a schoolboy hat, this one's pretty popular among the ladies and the men too. It's also a celebrity-favorite as it allows them to go incognito if you wish to. This type of hat has eight panels that join up to the top button.
It is round-brimmed and is made of wool, which makes it apt for summers as well as winters. Anyone can pull off the newsboy, but it is better suited for young women as opposed to the flat cap.
Make sure it's the right size and always go for a snug fit rather than an oversized one.
Here are 3 ways to flaunt these types of hats!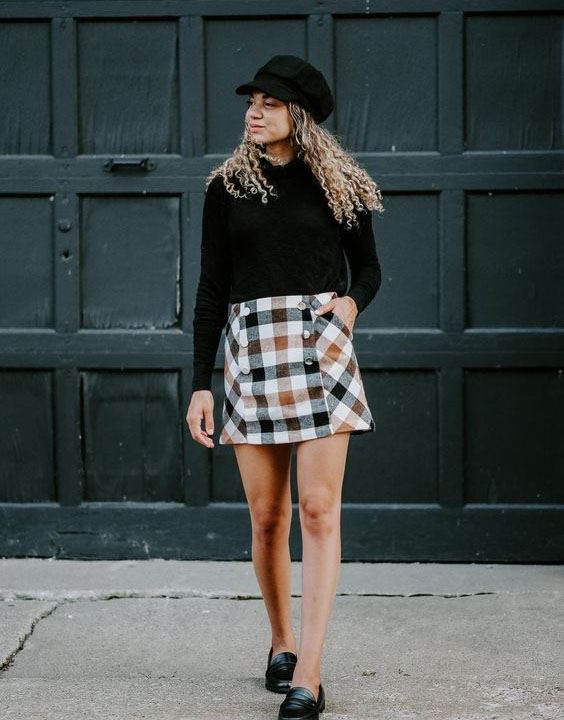 For a quick lunch with the girls or coffee with your crush, slip into an off-shoulder top, skinny jeans and a newsboy cap. Don't forget your favorite arm candy – and oversized hoops!
Another great college-girl look is a plaid skirt with a turtleneck top and loafers or boots with socks! Leave your hair open and finish with one of the top accessories to own – a newsboy cap.
Heading to college and wish to make a statement? Just pair dungarees with a full-sleeved tee underneath and a bright-hued newsboy cap along with your preferred bag. Nerdy glasses will be a plus!
Now, it's time for you to go find your perfect types of hats match on online shopping apps, because we've found ours already. (Hint: Don't limit yourself to just one!)
Image credits: The copyrights of the images used in this post belong to their respective owners. The credits where known are specified under the image - if you're the owner of an image and want it removed, please contact us.