Bringing you the latest trend of the year – Athleisure! From where it came from to what it is, and how you can rock it, we'll give you all the information you need to slay this look every time. Take a look!
They say you can never have your cake and eat it too. But if you're an athleisure lover then you know that this dream is now a reality! Because you are not only comfortable all day but simultaneously you look stylish too. While most of us are busy trying to make a place for ourselves, juggling work and personal lives. Our few days to ourselves is all we get, and those are full of commitments – some to ourselves, and some to others from brunches, dates to getaways. And since time is the essence, athleisure gives us a chance to glide from one scene to another.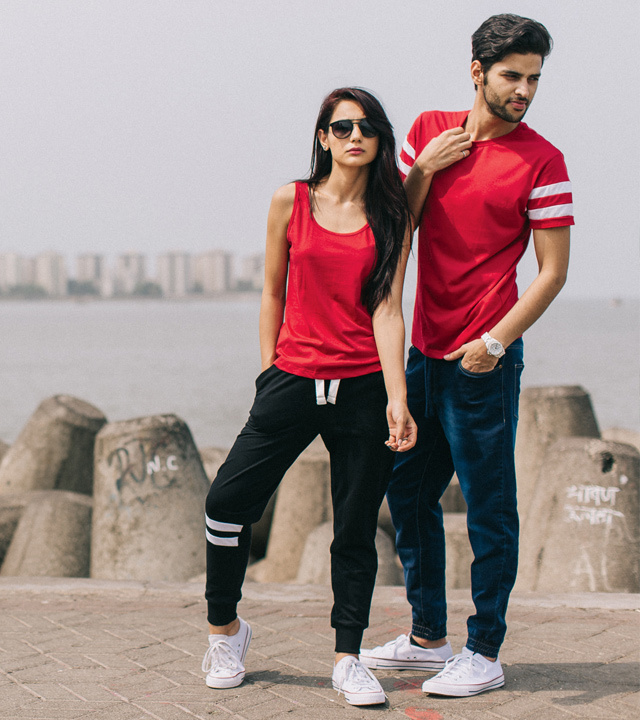 Athleisure could be simply explained as sportswear that can be worn as casuals too, hence it is also known as all-day long wear. With our unpredictable schedules and blurring boundaries of the workplace environment, it is a phenomenon that allows you to be both presentable and comfortable. Most people hear athleisure and imagine people sweating it out either in a park or in a gym, but this couldn't be farther from the real picture. Because while it is true that the trend has begun that way, now with its evolution, it has become the "it" thing of a well-informed fashion wardrobe. With the arrival of bomber jackets, logline vests, denim joggers, this trend has become a go-to for the millennials.
While there would be always the need for a sharp and tailored outfit for your formal commitments, athleisure style has much to our relief infiltrated the weekend wardrobe.
Not only is it versatile in terms of its functionality, but also it can be styled with the same flexibility. You can definitely wear your usual t-shirt with a jogger, you can don a bomber jacket with a denim and you can wear those oversized vests with shorts on your vacation, if you're not looking to flaunt your beach body. But it must be understood that the one and only rule to keep in mind while indulging in this trend is that it is a strictly casual look.
Our one pro tip to those that are on their way down this lane is, that with the winters around the corner is to if you dare, try to pair up your look with the oversized bomber jackets, they look awesome af, and will make you look not only distinctive but also add a classy touch to your ensemble, but be sure not to wear everything oversized, because that is a total faux pas.
So all you multi-tasking and never sure of your plans millennials, it's time to embrace the change and ditch the "change". Cause athleisure has your back!
Image credits: The copyrights of the images used in this post belong to their respective owners. The credits where known are specified under the image - if you're the owner of an image and want it removed, please contact us.