Marriage is a once-in-a-lifetime special moment for couples. It's that time of your life when you step into new beginnings and take vows to build a future with your beloved. Just as every couple is different, with different needs, beliefs, and priorities, how they choose to get married also come in a variety of different formats. If you and your better half love adventure, the outdoors, and unconventional ceremonies – destination weddings are the perfect choice for you!
What does a destination wedding mean?
A destination wedding is held at a location different from either of the couple's hometown at a specific location that meets the couple's personalities, tastes and preferences. 
Are destination weddings more expensive?
Destination weddings in India and abroad are generally less expensive than traditional ones. Many resorts and locales offer all-inclusive discounted wedding packages that can be cheaper than local weddings. It is an easier, less stressful way to plan a wedding and can make for some stunning Instagrammable moments!
What are the cheapest destination wedding locations?
The good news is that if you are opting for destination weddings in India, you do not have to go far, or even leave the country! A destination wedding cost in India can be low or super high depending on where you get married. However, there are many affordable and budget locations for destination weddings in the country that are no less beautiful than the expensive ones. More on this as you read on!
Is a destination wedding worth it?
As always, there are pros and cons to the concept of destination weddings. While they can be extremely stunning, niche and intimate, you cannot expect all your loved ones to be able to attend due to budget and time restraints. If you can afford to fly all your guests to your location, then this becomes less of a problem. On the other hand, for couples who are more laid back with their wedding planning, destination weddings are the best! The location resorts usually arrange for almost everything needed for a destination wedding. They make the process less stressful and ensure that everything goes smoothly as per your requirements.
Everything needed to create truly unforgettable nuptial moments is available right here in India – from opulent palaces to sun-kissed beaches. Read on for a list of 11 wedding destinations in India that are sure to make any wedding a special and scenic affair!
1) Among The Palm Trees | Kerala Destination Wedding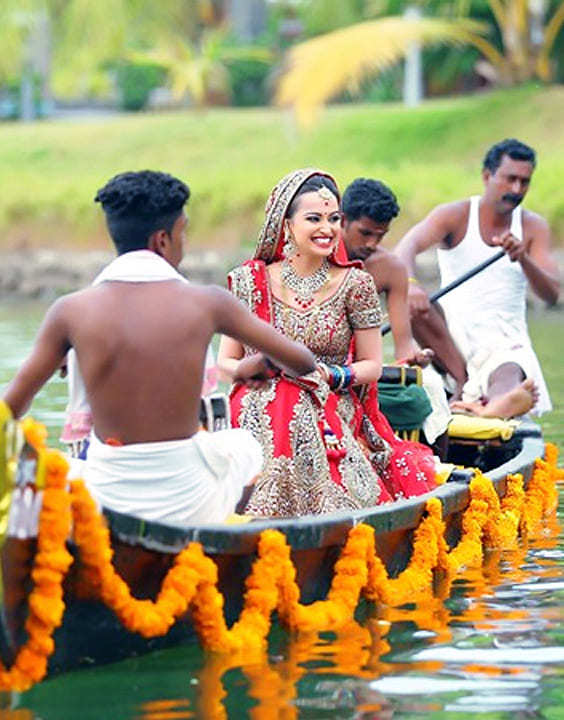 Kerala is one of the best destination wedding places in India. The perfect location for your wedding, God's own country comes with a lot of appealing factors. Get married by tranquil beaches, beautiful backwaters, and stunning greenery with this lovely locale. 
Express your undying love for your partner in the lap of nature, surrounded by fresh air and relaxed vibes. Get ready for an exciting wedding experience in Kerala thanks to the state's delicious seafood cuisine and relaxing resorts. Your guests are sure to have a lovely time as well!
Destination Reco: Located on the Bolgatty Island in Cochin, the Bolgatty Palace Resort is a 3-star with a 1744 Dutch mansion which has been turned into a resort. 40kms away from the Cochin International Airport, this resort boasts of six palatial villas within a stunning resort complex. Surrounded by beautiful backwaters and featuring rustic Indian decor, this is the ideal place for a destination wedding in Kerala!
2) Palatial Romance | Udaipur Destination Wedding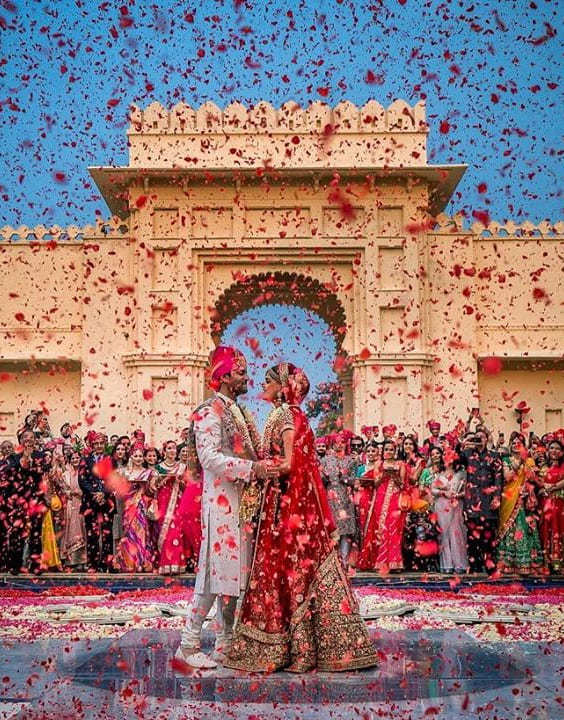 An Udaipur palace wedding is a truly opulent affair. Udaipur is a stunning destination for theme weddings thanks to awe-inspiring forts and stunning palaces. The luxe aura of a Udaipur wedding makes it a truly memorable experience for not only the bride and groom but also their friends, family and guests.
Destination Reco: 'Jagmandir Island Palace' in Udaipur translates to 'a garden of heaven'. A favorite amongst the glitterati in India, this magnificent palace looks like a floating marble structure on a lake situated on the southern side of Jag Island. Particularly famous for its delectable food and lush green lawns, this is the place to get married for a truly luxurious wedding experience. A destination wedding in Udaipur is incomplete without a truly exceptional locale like the Jagmandir Island Palace Resort.
3) In The Lap Of Nature | Jim Corbett Destination Wedding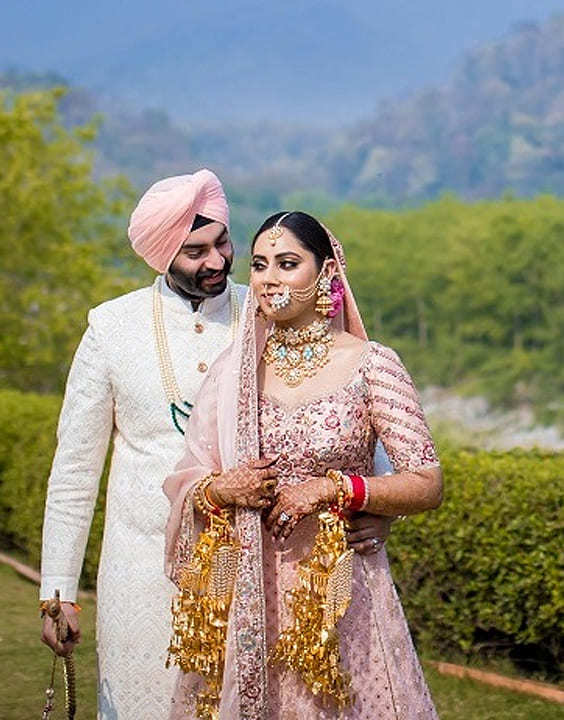 Be a trendsetter in your family by choosing this locale! Why settle for the usual over-done palatial locations when there's a truly exhilarating option like Jim Corbett just a click away? Get married in the lap of nature with this venue. Jim Corbett is one of the oldest national parks in India and can double up as an exciting honeymoon without missing a beat. Let's hope none of the safari animals crash your party, though – just kidding!
Destination Reco: The Riverview Retreat, Mohaan, in Jim Corbett is one of the most stunning places to visit in India. An outdoor wedding at this retreat is stunning, exotic and all set to be the best decision of your life! Nestled between the banks of the Kosi river and the Himalayan mountain range, you are sure to host mother nature as a part of your guest list! 
4) Vintage Dreamland | Hyderabad Destination Wedding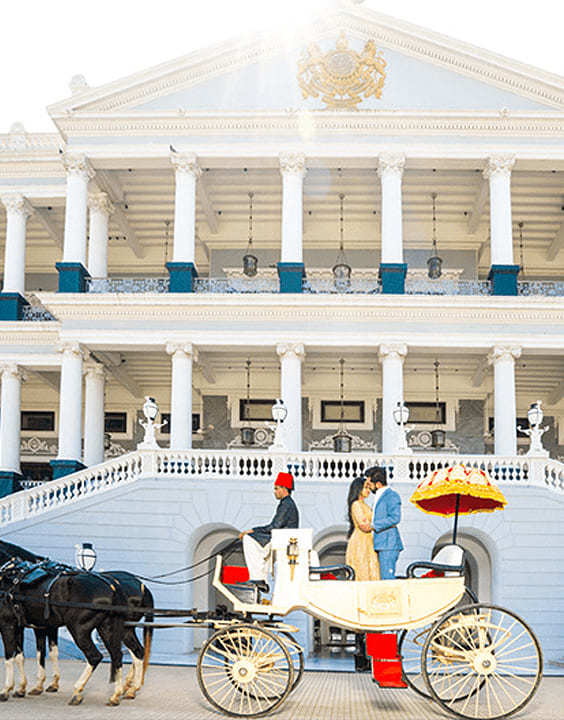 Hyderabad is filled with heritage sites that make for some sparkling destination weddings in India. Replete with mesmerizing mansions and vintage sights, this one makes for a stylish and eye-catching wedding photo album. Add a touch of prosperity, elegance, and nobility to your nuptials by hosting your wedding in Hyderabad. Also a great budget option, you get so much more in all the packages offered at this chic location!
Destination Reco: Fort Grand, Shamshbad, in Hyderabad is covered with a lush landscape which makes a classic wedding location. Its banquet hall is equipped with royal amenities with a chic old-world charm and a retro look. This grand hotel is a great option if you are looking to plan your wedding at a heritage site in Hyderabad.
 5) Striking Blue-Scapes | Andaman & Nicobar Destination Wedding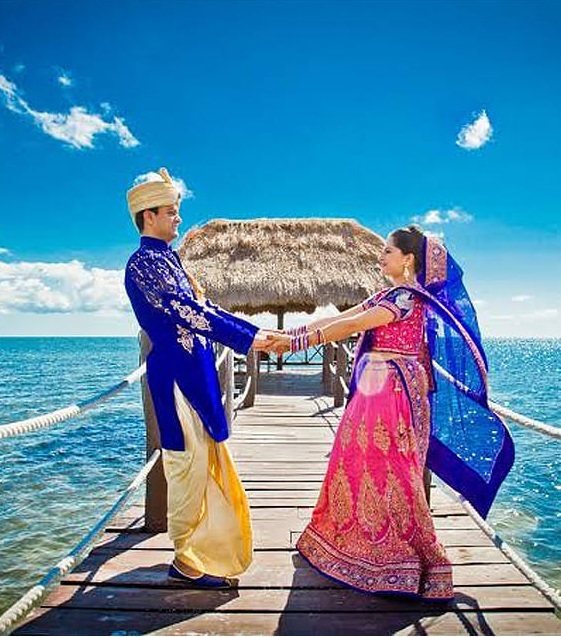 The Andaman and Nicobar islands make for picture-perfect weddings with their natural beauty and scenic beaches. With several accommodating facilities available to suit every budget, this is a destination that most couples can get behind.
Destination Reco: Havelock is a scenic wedding venue with picturesque facilities right on the beach. Located near port Blair city, this is one of the most convenient locations preferred by couples planning their destination beach weddings in Andaman. Exchange your vows on the stunning white sands beside the aqua blue ocean water with exquisite seafood dining that is sure to please your guests!
6) Opulent Castles | Jaisalmer Destination Wedding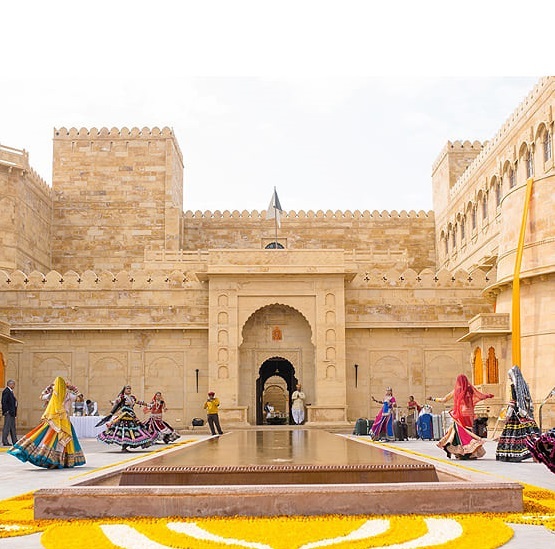 Always dreamed of a fairytale wedding? Jaisalmer is the locale for you! Make your dreams come true in the city of Jaisalmer with a marvelous and opulent destination wedding. Choose Jaisalmer for its grand wedding venues and a number of great hotels that are built with the traditional palatial look. Experience what it would be like to get married if you were a Rajkumar or Rajkumari with the Jaisalmer destination!
Destination Reco: A striking venue for any destination wedding, Suryagarh lies on an outset overlooking the old city of Jaisalmer towards the east and the Thar Desert to the west. Get entrenched in a truly royal fairy tale experience at this venue. This heavenly fortress has 83 rooms and 6 wedding venues including lawns and courtyards that are sure to leave you spellbound.
7) Nearby Resorts | Gurugram Destination Wedding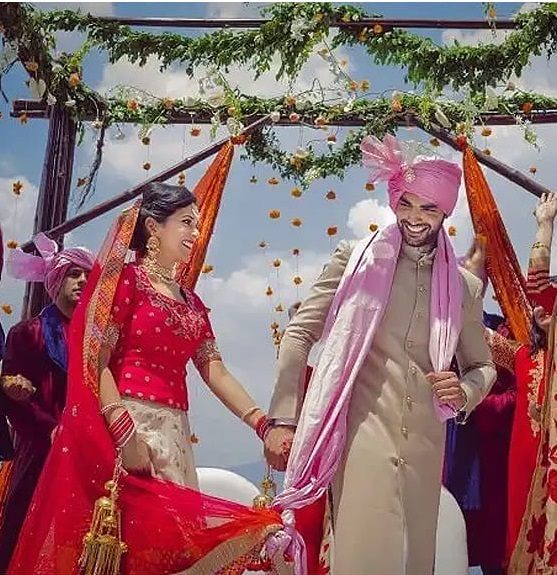 Want to experience luxury, comfort and tranquility away from the hustle and bustle of the city on your big day without traveling too far? If you live in Delhi NCR, Gurugram is a great surprise destination! Get the best of both worlds by hosting your ceremonies at the numerous resort locations in and around Gurugram. 
Destination Reco: Gurugram-Manesar in our list of top wedding destinations in India. The is a wide range of resorts and hotels in Gurgaon and Manesar that give varied options to all kinds of couples. There is something for those who would like to go big and bold with their weddings as well as those who would like to keep things minimal. 
8) Scenic Romance | Coorg Destination Wedding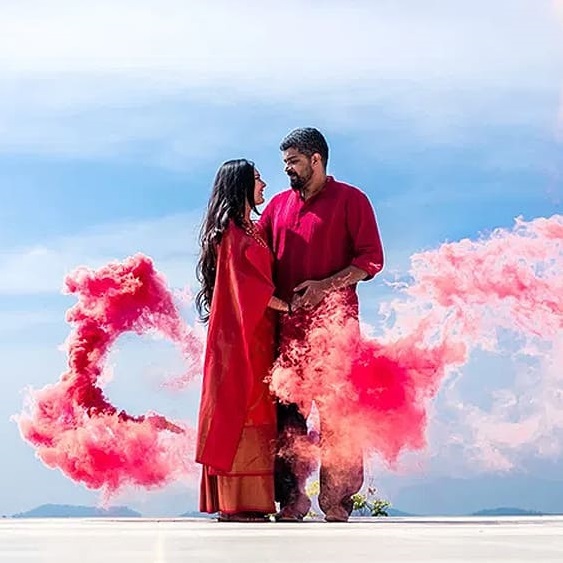 If you have Coorg on your list of potential wedding destinations, then you probably love mesmerizing nature scapes! Popular for its tourism, Coorg is a hill station in South India that features waterfalls, lush greenery, and mystical mountains. The musical water streams, blue skies, floral views and relaxed venues make for stunning backdrops for weddings! 
Destination Reco: Located atop a hill station, Club Mahindra's resort in Madikeri is the epitome of luxury. Nestled in the Western Ghats, the beauty of this locale is reflected in the feel of this resort. Famous for relaxing sights, chefs that serve authentic Madikeri food prepared with heritage recipes, and extra efficient planning services, this recommendation is set in stone as one of the very best!
9) Beachy Nuptials | Goa Destination Wedding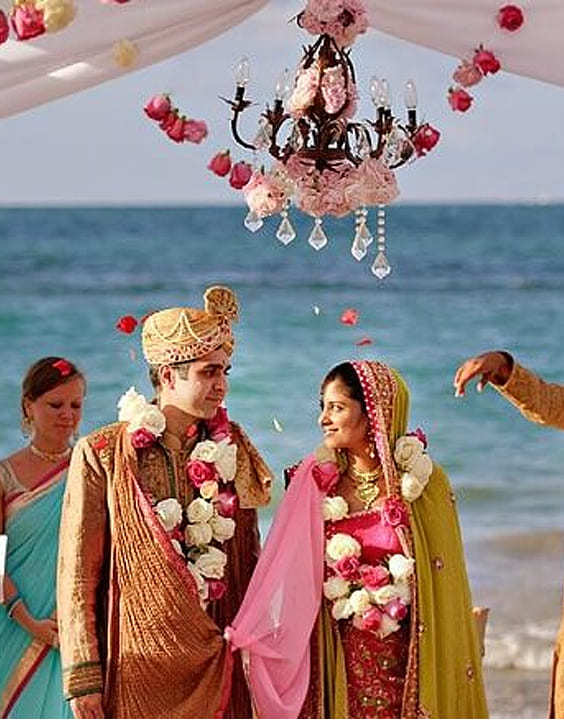 A beach wedding in Goa is an exhilarating experience for the bride, groom and guests alike. After all, it is like a mini vacation for everybody! The gentle hum of the ocean, scenic sand-scape and the salty winds can make for a very romantic ceremony. Also, did we mention how affordable this one is? For couples who would like to stay low-key and leave the planning to the professionals, a destination wedding in Goa is the perfect option!
Destination Reco: A niche luxury beach resort in North Goa, La Cabana Beach & Spa makes for stylish views and instagrammable moments for the whole wedding party! Palm trees and beautiful beaches abound, guests can enjoy lazing on sundecks or sitting on the cabanas facing the blooming waves. With great food and efficient staff, this resort is a great option for your wedding. Get your 'what to wear on goa vacation' list out for this one, folk!
10) Bewitching Views | Jaipur Destination Wedding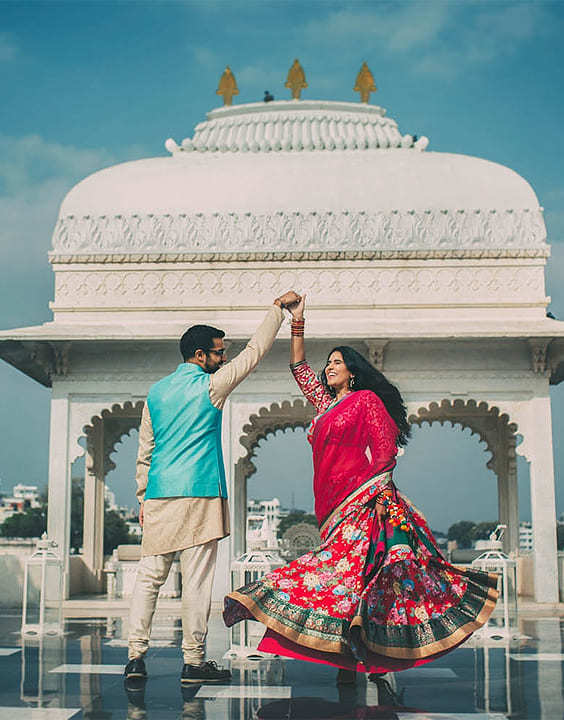 Jaipur is known to be one of the best locations for destination weddings in India. The beautiful pink city of Rajasthan is an ideal setting to host a wedding. Boasting magnificent vistas, heritage palatial sites and stunning views, destination weddings in Jaipur are bound to be memorable!
Destination Reco: Jai Mahal Palace is surely the best venue to get married in Rajasthan. Famous for its luxurious architecture, elegant decor and regal vibe, this location comes highly recommended. It is located on Jacob Road at Civil Lines in Jaipur and is replete with rich Rajasthani heritage.
11) Monumental Love Story | Mussoorie Destination Wedding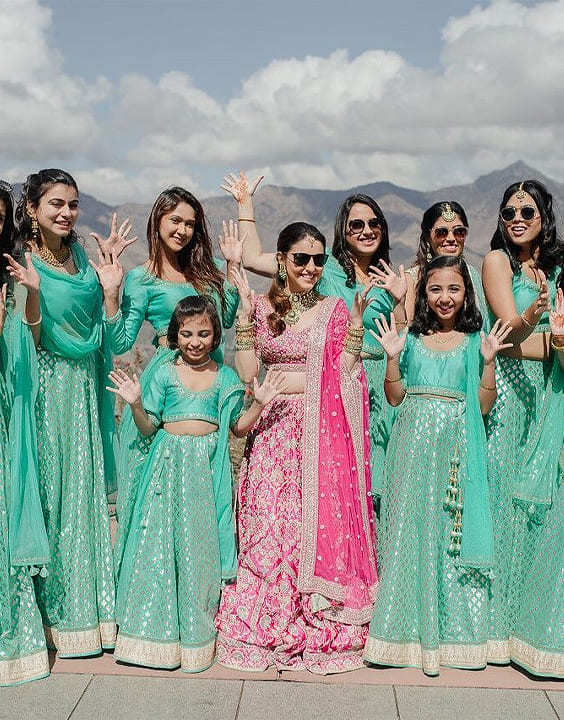 A beautiful hill station in the foothills of the Garhwal Himalayan Range, Mussoorie is the perfect destination for those who want to flaunt their monumental love story! Summer weddings in this quaint hill station are a stunning and joyous affair amidst scenic mountain views and pleasant weather. Mussoorie has some wonderful resorts that are amazing for intimate weddings. 
Destination Reco: Royal Orchid Fort Resort is an unmissable location to consider for destination weddings in Mussoorie. It features a huge property on the top of a hill and the scenic views that makes for a truly memorable setting. Royal Orchid Fort Resort houses numerous banquet halls, a multi-cuisine restaurant and 56 rooms.
Get onto any Indian fashion app or one of the sites for the best online shopping in India and get prepared for a stylish destination wedding! We hope our recommendations will help you figure out your ideal spot for your special day.
Image credits: The copyrights of the images used in this post belong to their respective owners. The credits where known are specified under the image - if you're the owner of an image and want it removed, please contact us.