With Friendship Day right around the corner, we can't help but think of a hundred ways in which we can express our eternal love to our best pals! Besides showering them with gifts and extra attention, what's better than a public showcase of your bond? We're talking about perfect Instagram stories and posts, and we've rounded up some of the most gram-worthy friends poses that you can try out with your all-time BFFs.
Check out our latest friendship day collection
So if you've ever found yourself wondering "how do you do a photoshoot with a friend?" we've got the answer. Bookmark this blog for capturing yourself with your best friends in the best possible ways!
The perfect friends poses to try with your BFF right away
Read on to discover our absolute favorite ideas! 
1) Foodies Unite
Let the world know how much you and your friend love food with a pose like this, taken when you're out for lunch or dinner. This way, you get to hog all you want and also remember it forever. 
2) Cozy Up
Just relaxing with your best friend whether you guys are on vacation or at home is a therapeutic experience, so this pose could prove to be a great one! You can be wearing oversized women's t-shirts for max comfort.
3) Three's Company
A group of three best friends hold the strongest bond! Capture a back shot of all of you just basking in each other's company, hand in hand or side-hugging it out! This friends photo pose is always loved.
4) Stay Notorious
Are you even friends if you don't annoy each other practically all the time? Give your other buds some ideas on how to be playful with a guy BFF!
Buy funky Better Friends official F.R.I.E.N.D.S Printed Designer Hard Cover
5) Have Some Fun
It's always amazing to let your guy best friend lift you up, and even better when it becomes a photo op! Give these friends poses a try.
6) Experimenting Is Key
Instead of Photoshopping your images to make them playful & out-of-the-box, capture them in the same way! Here's an idea to get you started. 
7) Get creative with your BFF pictures
When in doubt, doodle it out! You can mimic this pose and picture wearing similar outfits too, which can easily be found while online shopping in India. 
8) The Best Friend With Four Legs
If your closest friend is not exactly human, we think that's just another reason to get a photo with him/her! You can make it cute, candid or just about anything, as long as your four-legged buddy agrees. 
9) Make Them Work For It
If you're also workout buddies, take the pushups outdoors and add some weight. And by that we mean YOURS! 
10) Shoes & Scenery
If you don't feel like getting your faces in the frame, try clicking this Tumblr-esque picture with your footwear, like women sliders or mens flip flops captured against a scenic backdrop! 
11) Bad-Boy Poses
Smoking is injurious to health, so we're not promoting it in any way but just for one photo, be the quintessential bad boy with your buds. It's a pretty cool photo idea! Remember not to overdo it or overindulge, and keep it strictly photo-op only.
12) THE Finger
Doesn't this look like an apt representation of any male friendship? You wanna cuss your friend but also laugh at them, all while loving them endlessly! Use this as a reference for your best friend poses. 
13) Make It 'Street'
Doesn't matter if you're both models or not; let your love for street style show in your photos by striking a pose in a mens tshirt or mens shirt styled to perfection. You can pair up bags, scarves/mufflers, jackets or other accessories to make it a full-on fashion photoshoot.
14) Skincare For The Gram
You'd be lying if you said that you and your BFF don't often indulge in self-care sessions together, all with a face mask and some scented candles! Turn this into fun friends poses and post them on the gram – the world deserves to see it! It could be a mirror selfie or a self-timer photo, but if it's NOT the latter, why not take the chance to slip matching mobile covers on your phone to build aesthetics?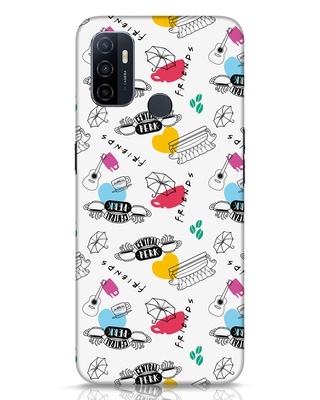 checkout our stylish girlish phone covers online at bewakoof.com
15) Silhouette Lovin'
Get out and go to a nature-centric place with your cameras on standby, to do a best friends photoshoot and capture that perfect silhouette photo during sunset hours!
16) Play Dress Up
Find yourselves the perfect dresses and head out into the garden. Give this fun pose a shot, where you're seen reliving a childhood game or just being carefree with each other!
17) Raise The Temperature, Together
Make your beach vacay count the next time around by clicking a picture in your bikini or swimsuit, together! 
18) Shake A Leg
How should two best friends pose for photos, you ask? Nothing beats dancing with them in the middle of nowhere, or at least in a place that allows you to show off even the shittiest moves with zero judgement! Make it fun with cute and twirly outfits that you can easily find on an online shopping app.
19) Grocery Trippin'
Hate making trips to the supermarket? What if we told you that you can make them more fun, just by a) letting your BFF tag along and b) by carrying out the ultimate bestie poses with her! All you need is one of you being all ready to jump in the shopping cart – and let the good times roll (along with your cameras, of course.)
20) Fitness Sesh Friends Poses
Don't let those fitness sessions with your bestie go to waste! Flaunt your fabulous bodies together in a picture that is guaranteed to blow up your likes.
21) Bear Hugs Only
The best feeling in the world is hugging your BFF so tight that both of you struggle for air yet don't care! That 'squeeze' needs to be translated into the best poses with best friend. 
22) All Hearts
One of the most popular poses has got to be making a heart with your hands! While we're not always the ones to encourage jumping on the bandwagon, this one seems worth the cliche. 
23) Selfie Poses With Bestie
Whether you're pouting, laughing, or have your tongue out – selfies with your best friend are a must! They don't have to be Kim K-perfect, and just have to be all about you two. Whatever encapsulates your friendship best, get into that pose.
24) The Ride-Or-Die Picture
Did you even roadtrip if you didn't click a picture together sitting on the boot of the car? We think not! If you're heading out this weekend, this is a picture you MUST capture!
We hope you enjoy doing our list of friends' poses! Have a great Friendship Day y'all.
Most Viewed Articles-
Image credits: The copyrights of the images used in this post belong to their respective owners. The credits where known are specified under the image - if you're the owner of an image and want it removed, please contact us.