Friends are the family we choose! It doesn't matter where they are, who they are, or how long we go without talking to them – they still remain a huge part of our lives. While just one day is not enough to celebrate our bond with them, you can treat it as a day meant for you to go slightly overboard with your expressions of love! The best way to do it is through gifts for best friends, which aren't just pretty things wrapped with equally pretty papers, but also hold meaning and will remain ingrained in their memory for years to come. Luckily for you, we've put together some of the most sought-after ideas for 
gifts for friendship day
 that will either spark a smile or make them shed a happy tear or too. Read on! 
Check out our latest
friendship day collection
What gift should I give to my best friend?
Your best friends really only deserve the best! Whether it's a guy or a girl, doesn't matter. It's vital to put some thought into their presents before you go ahead and make them, get them made, or buy them. Friendship day gift ideas should be treated with just as much consideration as you would put in for a birthday gift! Every year, the first Sunday of August is reserved for us to show our pals how irreplaceable they really are, and so you gotta make the best of it! Don't know where to start? Below is some inspiration for you!
What gift should I give to my girl best friend?
Your girlfriends are your absolute soul mates! The way they support you and make everything in life easier for you is incomparable. These gifts for best friends will ensure they know how much their presence in your life means to you. 
1) A Pleasant Perfume
As women, we love to smell like dessert or daisies all the time! So, we can never have too many body mists or
perfumes, and they never go unused. As gift ideas for best friend female though, you may want to pick out something more personal. Like a scent that resembles her favourite flower, or reminds you both of a place or a memory together. If you have the option to customize, let your creative juices flow! There are a lot of sites that offer to custom-make
fragrance for women
, and all you have to do is tell them the top notes, middle notes and base notes. Wrap it up perfectly or ask them for a gift box! Your BFF will love this.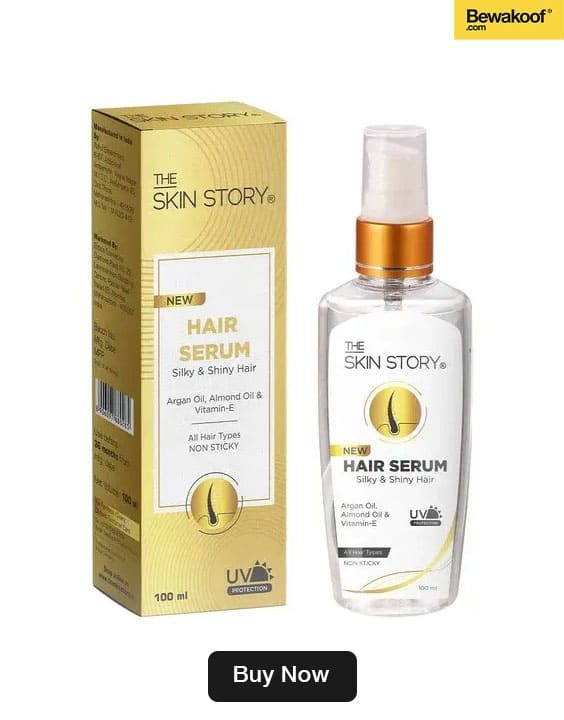 There's nothing women love more than a great mane! Like it or not, we're all hair care product hoarders, and the proof of the same is our bathroom shelf and cupboards. If you know that your BFF has been eyeing a certain brand for a while now but is hesitant about clicking 'purchase', then go ahead and buy it for her. Bear in mind her hair type though, and pay extra attention to what you're buying if your friend's got curly locks! The safest bet when it comes to gifts for best friends is usually a shampoo and conditioner combo, or a hair mask. 
3) A Gorgeous Gift Hamper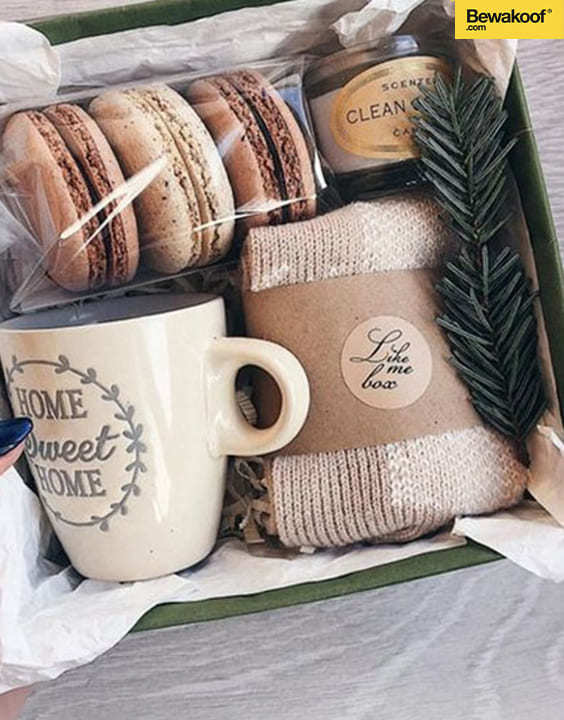 Who doesn't love opening the box to not just one, but two or more items waiting? Whether you curate them yourself or buy one from a brand you know your BFF will love, gift hampers are a great choice of gifts for best friend girl! Yes, you may end up spending slightly more than you intended, but isn't it worth the smile on your soul sister's face when she sees it? If you're a guy gifting something to your girl best friend, there are some sites that provide the
best online shopping in India
for hampers. Browsing through them will make your job a lot easier!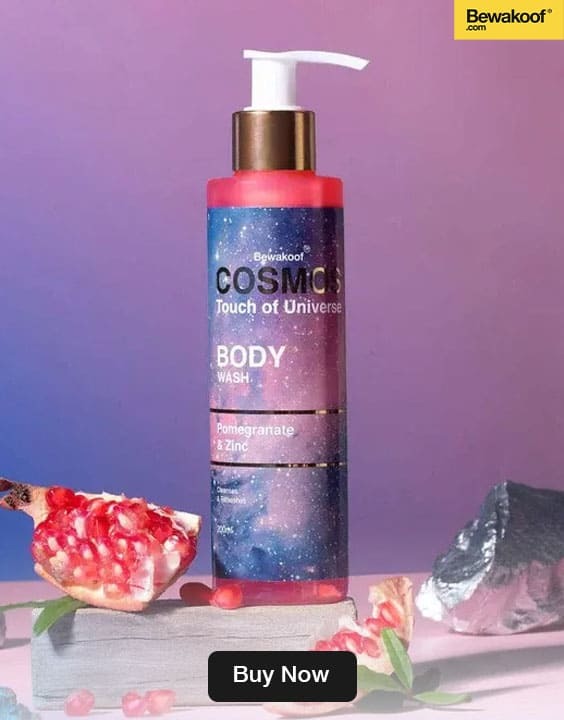 A care package to show your buddies how much you love them sounds like a great idea for gifts for best friends right? Put together things like cute tampons or sanitary pad pouches, their go-to chocolates or if they're health conscious, then a pack of chia or flax seeds. Premium coffee beans or tea is also a great addition. A care package can include anything that your BFF may need on the regular so it's an easy gift idea while also being extremely thoughtful. 
Besides, you might be helping her restock on her favorites with this! Add things like micellar water, nail polish remover wipes, cleansers or moisturisers, etc. to make this all the more feel-good! 
5) Super Cool Stationary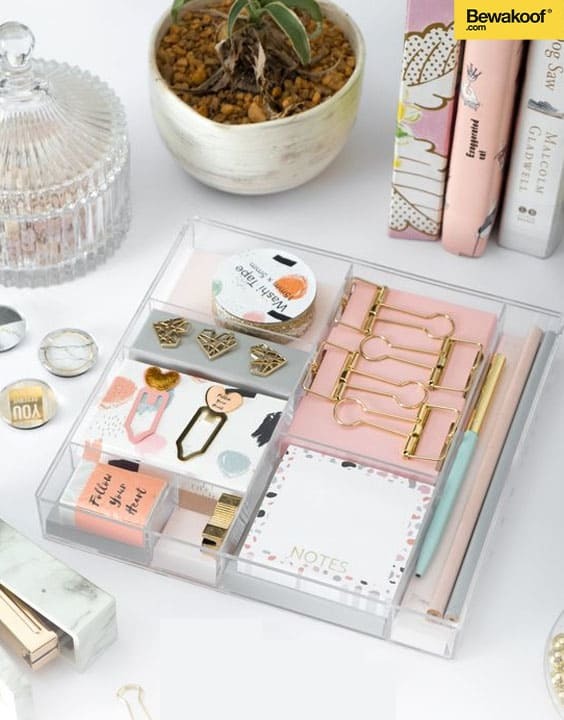 Most of us are stationery hoarders whether we like it or not! It's not always something we end up using, but definitely end up stocking up on time and again. They're just too cute for our messy selves, right? If your best friend is the kind who actually makes use of the
notebooks
, pens or other stuff she buys then this is the perfect gift for her! To add a personal element, you can also choose to customise these and a lot of brands offer this option right before you buy. 
Bear in mind though that for items like these, the shipping period generally goes up by a few days so it's better to plan way in advance, and RIGHT NOW if we're talking about gifts for friendship day. 
6) DIY Gifts For Best Friends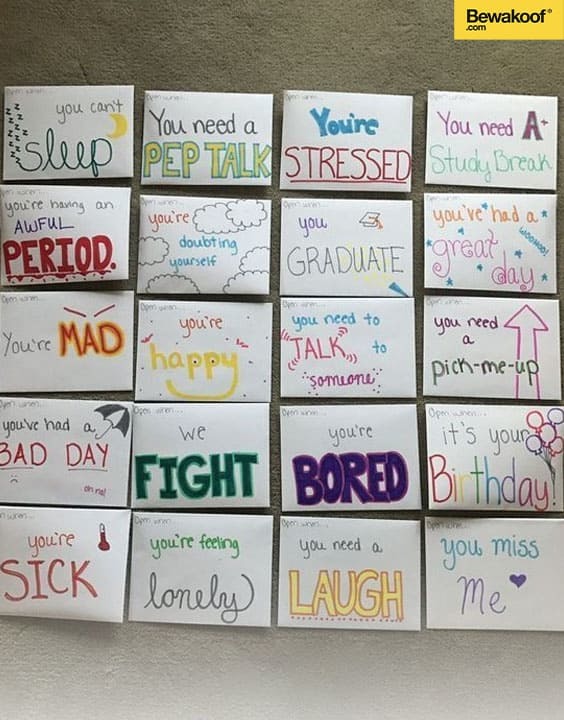 Everything else aside, there's nothing more special than a handmade gift, whether the idea came from a Pinterest post or from your own head! There's something extremely delightful about the idea of someone sitting down and investing their time and energy instead of money to make something beautiful for you, so there is no chance your BFF won't instantly fall in love with your gift, no matter how your craft skills are. 
It could be something as simple as Open When letters with words and illustrations, or a pop-up photo album with all your best memories. A quick search on Pinterest will give you tons of best friend gift ideas!
7) Stunning Jewellery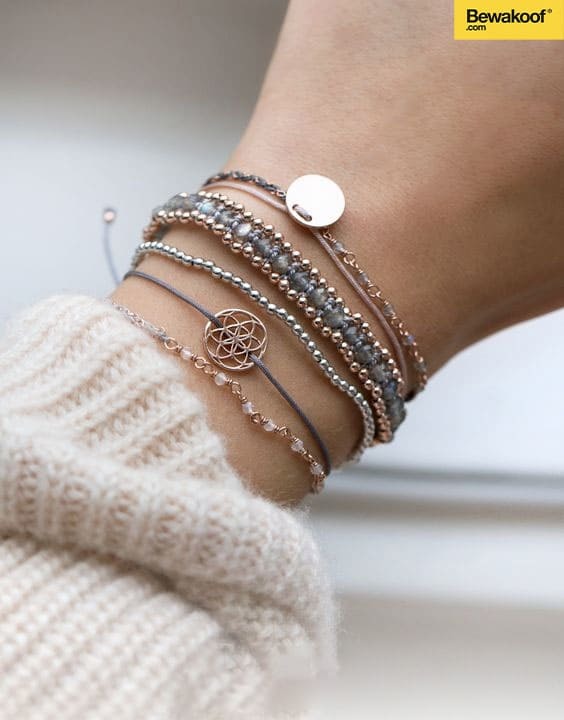 The love affair between women and jewellery has continued to blossom over the ages, and it makes every woman feel like a million bucks no matter its real price. If you have an eye for all things sparkly, buy your BFF something to update her bauble box with. It could be a bracelet with charms decided by you, or a ring that celebrates your friendship. Whatever you choose, make sure it's wrapped up well! After all, that's the treatment that all gifts for best friends deserve.
8) Friendship Keychain As Gifts For Friends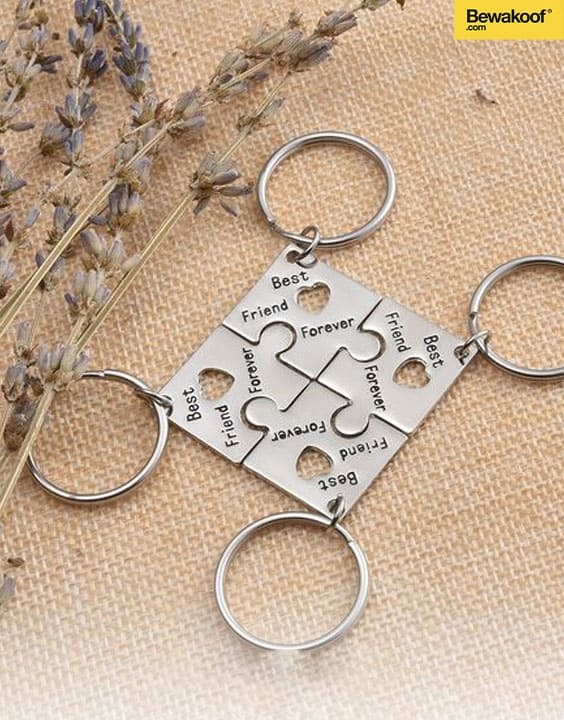 One for you, one for her – that's the mantra! There are some really cute and aesthetic friendship keychains online that may seem like a cheesy choice, but what's friendship without a little bit (or a whole lot) of that! These also make for great and unique gifts for friends if they live in another city or country and you have a long-distance friendship. 
9) Statement Bag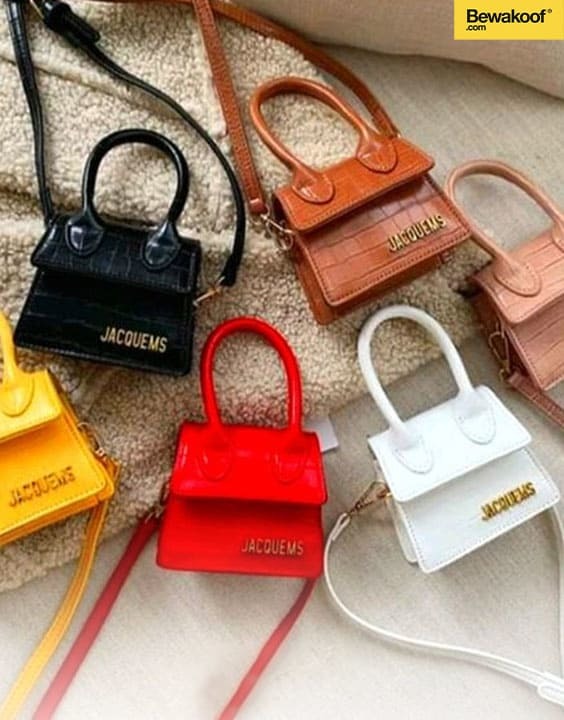 Easily one of the most no-brainer gifts for women, a statement bag is loved by everyone! It's advisable to find something that will go with most things in your friend's closet, so she doesn't have to think twice before carrying it anywhere! You can either pick a pop color like red, yellow, green, or neutrals and earthy tones to increase versatility. It doesn't have to be from a brand, but make sure the quality and stitch are durable.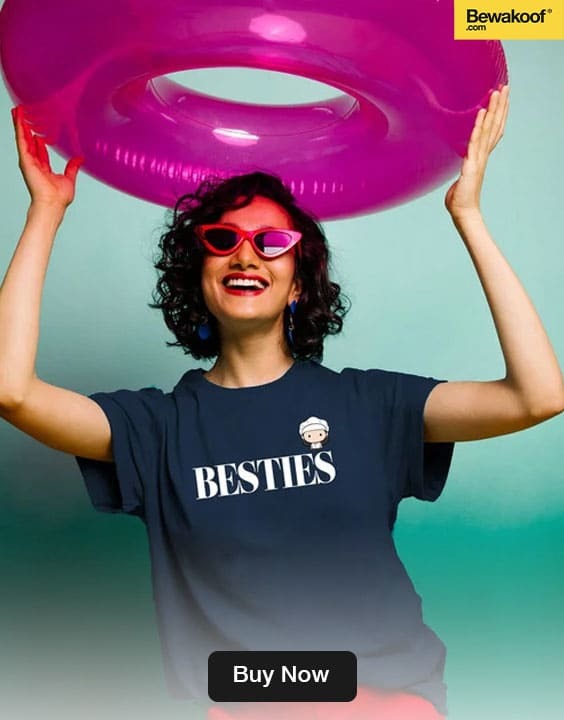 Basics are always appreciated and another t-shirt in your friend's closet won't go to waste, trust us on this! From boyfriend tees to 3/4th sleeve styles and regular round neck t-shirts, there is just so much to choose from! Look for these on a dedicated
fashion app
that also has great reviews! We would suggest something that either has your friend's favourite band/show/movie reference printed on it, or solid colors so that she can layer or pair it with an array of separates! This one definitely is the underdog of gifts for best friends. 
What can you gift to your guy best friend?  
If you've always felt like it's a tough feat to pick gifts for male friends, join the club! Yes, it's not an easy task and that's why, we scoured tons of websites and also asked a lot of our own friends what they like to receive from someone, and the below is what we came up with.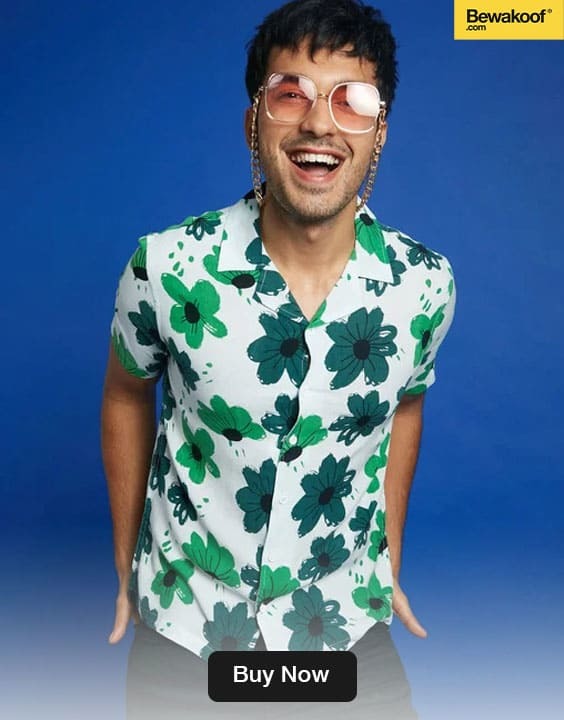 It's no secret that men love shirts! Whether you're a guy or girl gifting your male best friend, it doesn't matter. Shirts are a gift that say 'classy' and 'tasteful' both things together, so even a simple white button-down would do. If you want to step it up, then get a printed shirt with motifs that work well for men. Florals, abstract prints, none of it is off-limits so go crazy! Throw in a tie if your friend's got an interview or promotion meeting coming up, they will definitely thank you for it. Refrain from gifting
mens tshirt
unless you're aged below 20, older guys can definitely do without too many tees! 
2) Assorted Chocolates As Gifts For Male Friends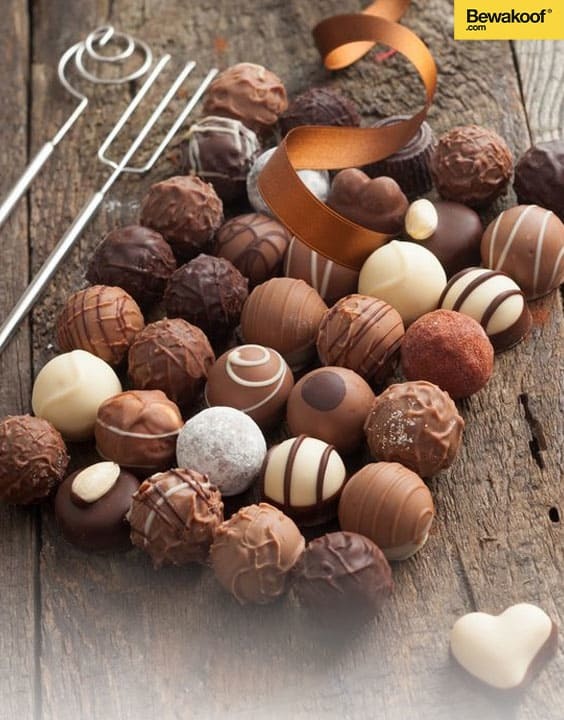 Most men will deny having a sweet tooth, but if you know better about your best friend, then this is what they need! Chocolates make for great gifts for best friends especially when it's a casual occasion. It's not too much or too little but just the right amount. Put together some premium chocolates you know he'll love and add a card if you feel. A little goes a long way! 
3) Mobile Covers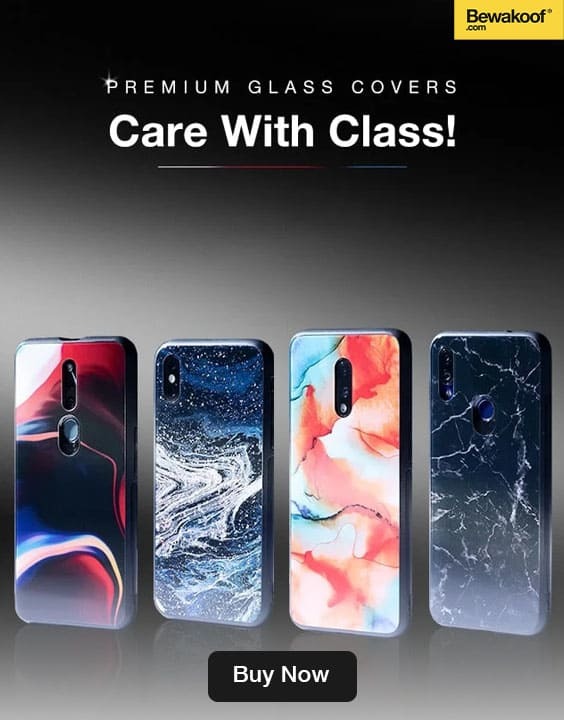 Guys rarely change their covers unless needed, but it's always nice to have an extra option just lying around. While this may not be the most thought-provoking gift for a best friend male, it's definitely a conventional one and sometimes, that's exactly what a person needs. A hard case that is shatter-proof is ideal but so is a rubber or silicone cover that is heavy-duty and can handle a few falls! It could either be textured, printed, or solid, depending upon your friend's taste. Only buy from trusted sites though, so you can rest assured about the material.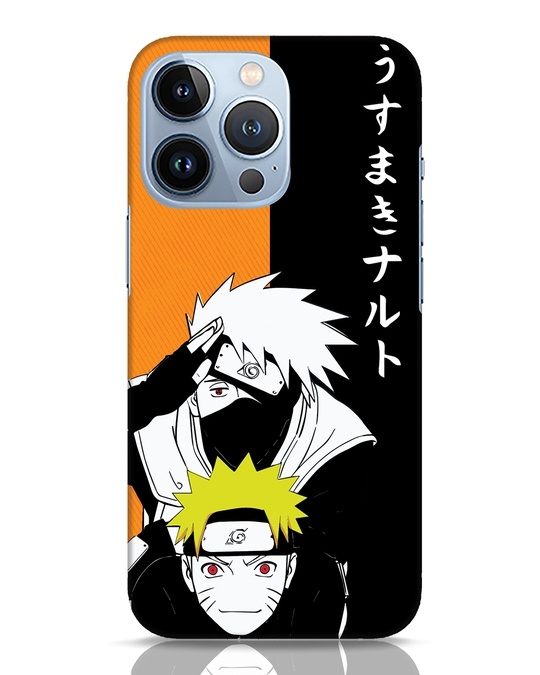 Also, Check out our cool & sturdy
Anime Prophecy Designer Hard Cover for men & women
at Bewakoof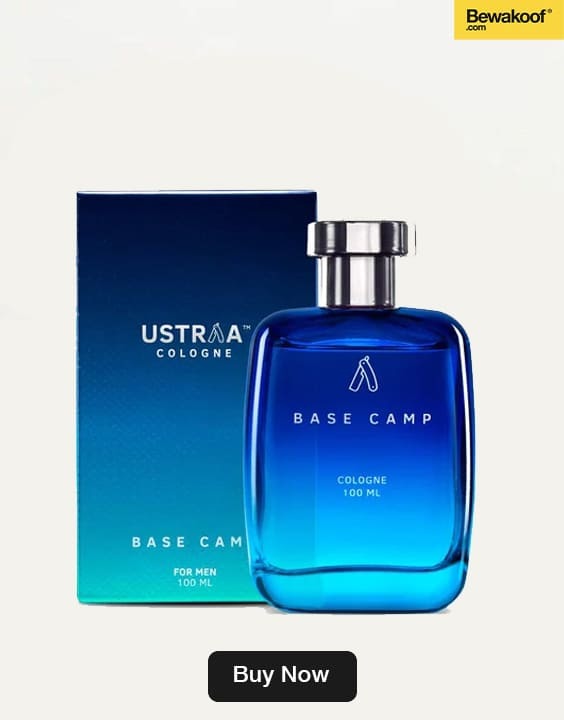 Perfumes and fine mists aren't just great gifts for best friends who are female, but also for male ones. If you regularly hang out together, you already know the kind of fragrances your male best friend likes since they're much stronger scents for men, so this should be easy to pick online or at a physical store. 
You can't go wrong with this! Just like women deserve a care package, men too deserve something that will be put to use every day. This can comprise a grooming kit,
hair care for men
, skincare essentials or sports essentials like bottles, protein powders, etc. You know your best friends best! So feel free to include whatever you think they'll require, while also ensuring you present it well. Women can add a letter in and send it off for more impact! 
Also Read:
Friendship Day Activities
This concludes our list of gifts for best friends, but don't hesitate to think outside the box too! We hope you have a great Friendship Day with the gang. 
Most Viewed Articles-
Image credits: The copyrights of the images used in this post belong to their respective owners. The credits where known are specified under the image - if you're the owner of an image and want it removed, please contact us.