It doesn't matter if you're heading out for the first day of work, an important business meeting or a Saturday night out with the boys – loafers will make you look great at every occasion. Loafers are probably the most versatile shoes that are available for men – I mean pretty much everyone wears loafers, from Kanye West to Al Pacino likewise. Loafers for men fashion is what red lipstick is for women's makeup – for the men who don't understand female references, that means it's a must-have!
What are loafer shoes? Getting down to basics!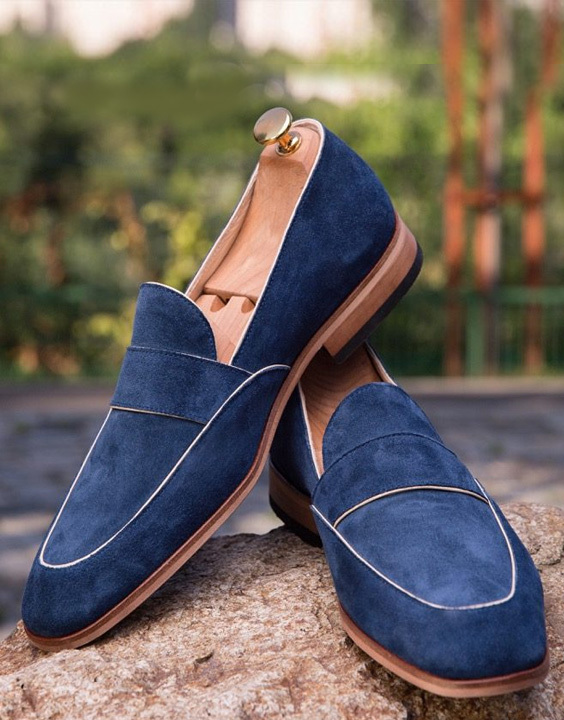 You read about loafer shoes in every magazine and see them on every runway. From Gucci to Fendi to Ferragamo to Louis Vuitton, which brand isn't creating the loafer shoe? So what are loafer shoes? Loafer shoes or the slide one shoes are typically lace-less shoes which are easy to wear. Now loafers are typically made with leather, suede or canvas (the very casual kind). Then the loafer shoe is broken down into different styles – the horsebit loafer which is a classic Ferragamo, the tassel style loafer made famous by Fendi, the classic penny loafers which are a Tod's classic and finally the boat loafer which is often seen in the Gucci collection. When it comes to men's fashion, especially loafers for men fashion, if these brands are selling then we're all buying!
The first design of loafer shoes was introduced in London by Wildsmith Shoes, who probably create the best loafers till date! Initially, these were worn as casual shoes throughout the United Kingdom, but they soon gained popularity as Americans starting wearing them with work suits, probably because they thought of them as 'cool loafers' which were trendy enough for work! As per Wikipedia, the meaning of loafers is "a leather shoe shaped like a moccasin, with a flat heel", but we think the new style loafers have a little something more to them than just moccasin shaped shoes.
Know the difference between loafers and moccasins
There is a big difference between loafers and moccasins because they are actually two different types of shoes! Moccasins are those types of shoes which are made from any soft leather or even deer skin. They are characterized by sides which are made from a single piece of leather which are then stitched together at the top. Loafers, on the other hand, are made from different pieces of leather which are then joined together. Another key difference between loafers and moccasins is that moccasins have laces while loafers are lace-less, hence called the slip on shoes. However, both loafers and moccasins can be worn at formal, informal and semi-formal occasions depending on the look and feel of the shoe. So when it comes to choosing between moccasins and loafers for men fashion, the only thing that matters is the mood your feet are in!
Moccasins get their name from the Algonquian language Powhatan word "makasin" which means shoe, so essentially the meaning of moccasins is a shoe which is characterized by a sole made with leather which has not been worked along with sides which are made from one piece of leather. Another visible difference between loafers and moccasins is that loafers can be shoes which are open from the back (made famous by Gucci, so they make it to our list of the best loafers) while moccasins are closed shoes.
How to wear loafers with socks… Let's talk socks, specifically!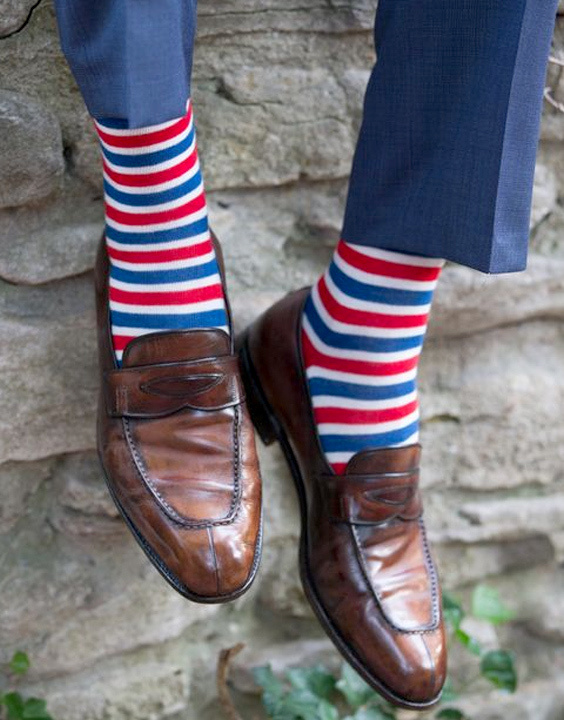 Enough about loafers and moccasins, let's talk about loafer socks. Magazines are always filled with funky loafer socks but these magazines never show a picture of how to wear loafers with socks. So basically you've got 2 options when it comes to socks with loafers, because anything apart from that is going to make your look go from 'best loafers' to 'bad loafers'.  The first option, and the easiest option, is to wear loafers socks – because these aren't visible hence you don't need to worry about matching outfits! But if you're into showing off your funky collection of socks, here are some tips for you. First and foremost, choose the socks for loafers and not the other way around – don't just pick up any pair of socks and try to find matching loafers, first choose your loafers and then find socks. Men's loafer socks come in all patterns and colors, so you want to make sure your socks and loafers for men fashion game in strong!
If you're wearing a solid colored outfit – like an all black suit with a black shirt or shades of grey and brown from head to toe, go for a pop of colour with your loafer socks. You can choose a bright bold colour such as red, blue, green, purple or anything as bright. The trick though, is to pick a solid colour instead of stripes or patterns for your socks (and outfit) to pop. That's probably one of the top tips you'll find if you search "how to wear loafers with socks" on Google. Or read a magazine. Or watch a fashion show. If you're wearing an all black, all grey, all brown or all blue suit with a white shirt, you have the liberty to experiment with stripes and patterns – as whacky as you like, as classical as you like. The loafers for men fashion isn't going to change much, so why not let your socks help you stand out? Then there is another option to match which can look really good – match your pants or your jacket to your socks. Say you're wearing a blue self striped suit, then go for similar socks. If you're wearing a green leather jacket, then you can go for army green socks to piece the outfit together (assuming your shirt and pants are shades of nudes, browns or greys). If you're dressing for a casual day out, which probably means jeans with a tee or a sweater, you can team your darker denims with light coloured socks and stone wash denims with darker colours. And don't be afraid to go crazy with the prints – florals, stripes, paisleys, polka dots – everything works. And if you loafers are the best loafers you've ever bought, then let your loafers shine by choosing a simple pair of black or white socks. After all, balance is key.
Image credits: The copyrights of the images used in this post belong to their respective owners. The credits where known are specified under the image - if you're the owner of an image and want it removed, please contact us.