Nothing compares to the joy and relief that comes with finally hitting the hay after a long, seemingly endless day. It's not just the fact that you're done with every task on your to-do list, or that you can give your eyes some much-needed rest. No, it's also about the soft duvet or comforter, the comfy & familiar mattress and of course, your pillow. You cannot compromise on quality when it comes to these things, knowing they'll wrap you up in a warm embrace at the end of each day, and the pillow will give your neck much-needed relaxation. So we rounded up 10 of the best pillow brands in India that you can shop from! Read on. 
Top 10 Pillow Brands in India:
1) Hush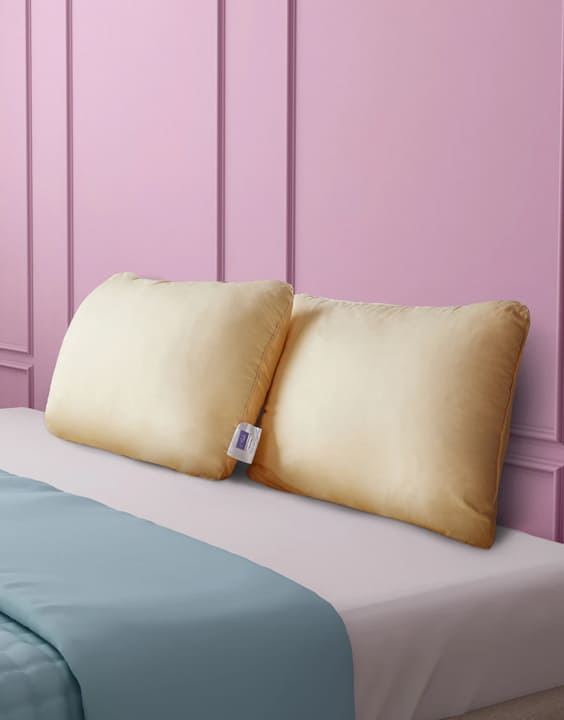 Touted as being one of the most recommended pillow brands in India, Hush offers premium essentials to those who put quality over everything else. Its range of products extends to mattresses, comforters, mattress toppers, mattress protectors, and bed & bath linens. It also retails out of several stores in pan India, and an easy search on their website will let you know where the brand is available in your city. The Hush experience is unmatched, and that's just one of the reasons it is on our list of top 10 pillow brands in India and on our wish lists too.
Their pillow collection is further classified into Orthopedic pillows that are not too fluffy and just the right amount of soft, with microfibers that lend them a cuddly feel. These kinds of pillows are for people who need posture correction while sleeping or more commonly known as body positioning. They ensure you sleep well while also maintaining the correct placement for your head, neck, and shoulders. In some cases, these may also help alleviate pain.
Hush, which is one of the best pillow brands in India, also has a Premium Pillows collection that includes contoured pillows, natural fiber pillows, etc. that are of the highest quality. Take your pick on the brand's website.
2) NutriBuck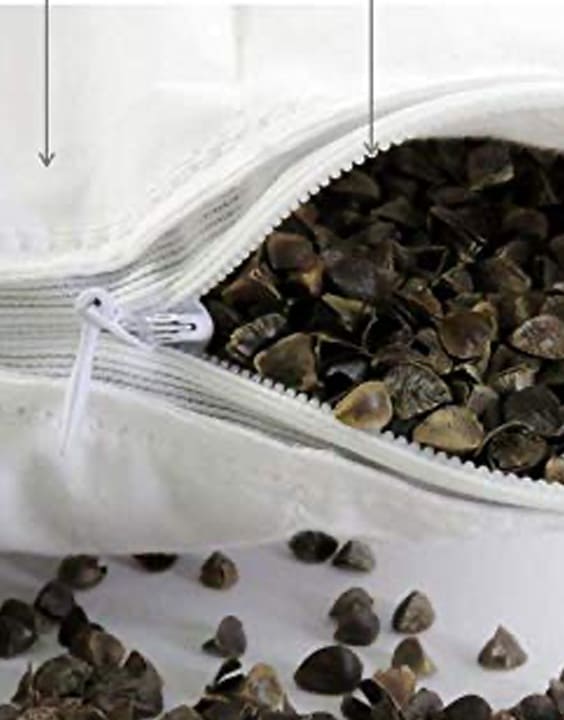 While working from home comes with many pros, it comes with a lot of cons too. One of them is the fact that our posture is highly affected by long hours and lazing on the bed with a screen at awkward angles. NutriBuck, which is a part of the top pillow brands in India, has buckwheat pillows that hold the key to a good night's sleep that is relaxing, healing and also refreshing. Buckwheat pillows are a traditional Japanese concept and these fluffs are filled up with the hulls encasing buckwheat seeds. These pillows help in improving your spinal alignment, which many low-quality pillows fail to do. They fill the gap between your resting head and your shoulders which makes them all the more desirable.
NutriBuck pillows aren't the luxurious kind and promote simple yet healing properties. A lot of people root for the benefits of these buckwheat pillows, and you can easily find them on an online shopping app that lists bed essentials.
3) Springfit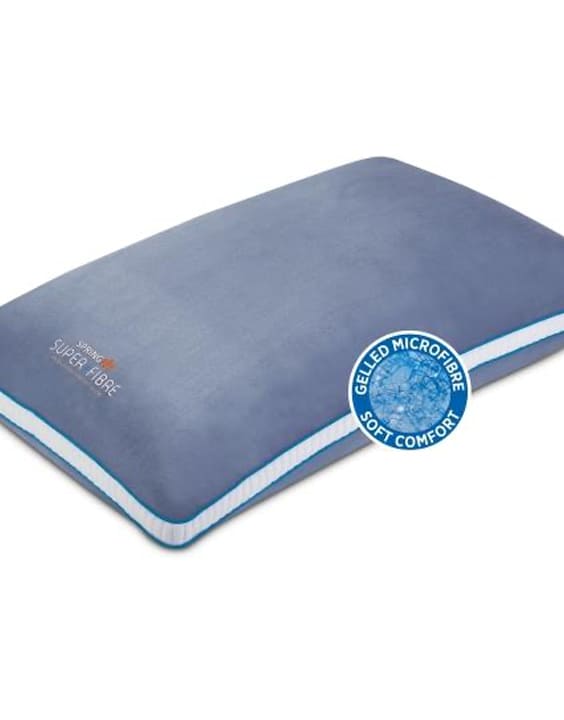 One of the best luxury mattress brands and best pillow brands in India, Springfit has been around for 40 years. Every product is meticulously crafted to fit your needs. Thorough research is conducted on people's sleeping habits, their requirements, suitable materials, etc. to design mattresses and other sleeping aids for everyone. The brand is also at the front of the line in terms of innovation and continuously pushes the boundaries with its range.
Apart from this, to make one's sleeping experience all the more comfy, Springfit designs custom mattresses and pillows according to a person's individual requirements. While you may have to shell out a few extra bucks for the same, rest assured, it'll be worth it.
Springfit pillows are antimicrobial, breathable, made with ISO cool fabrics (selected), and come with a comfort meter that helps you gauge the softness or firmness before hitting the checkout button. Their therapeutic properties make them a favorite among many people, us included. You can easily find the kind of pillow you're seeking on their website, or another multi-brand store online/offline.
4) Linenwalas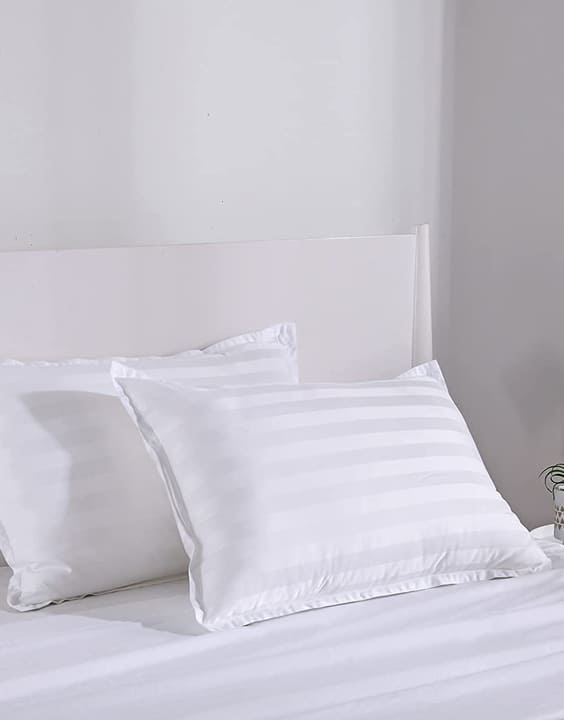 Sustainability isn't just a fad, but it's the need of the hour. Various brands across an array of lifestyle categories are now switching to environment-friendly ways, and there are others who are following these values and strategies from the get-go. Among the best pillow brands in India is Linenwalas, which offers premium organic bamboo bedding. It claims that its products are softer than silk and they help in keeping you cool.
Linenwalas is a relatively small brand, and young too, but is aligned with the current times. From duvet covers to sheet sets, mattress toppers to pillows and everything in between, Linenwalas is a one-stop-shop to all things that entail a happy sleep.
The microfiber pillows will make you believe that you're in a 5-star hotel (no, we're not exaggerating), while the memory foam pillows give you a personalized experience like no other! After all, what's better than a pillow that remembers every curve? The down feather pillows made from 50% white goose feathers and 50% white goose down fill are another great bet.
5) Wink & Nod
A mattress that adapts to you, not the other way round. This is what you'll be greeted with when you visit Wink & Nod's website. How could that not lure you in? With a 100 day free trial, 10-year warranty, and custom sizes, Wink & Nod mattresses and pillows are a steal deal. The brand has stellar reviews on Google & Amazon, two trusted sources for when you're in doubt.
One of the products that stood out the most on the Wink & Nod website was their travel pillow, which ensures max comfort whether you're in for a long car ride or a long flight! Made with Kooltex fabric for instant cooling, these are sure to be your favorite plus one.
Another pillow we loved and one that beats some of the best pillow brands in India was the cool gel-infused memory foam pillow that will be extremely useful for absorbing body heat and controlling temperature. It is extremely soft to touch and you'll pretty much be in pillow heaven with this one! Once you order one for yourself, expect it to arrive vacuum sealed.
6) Wakefit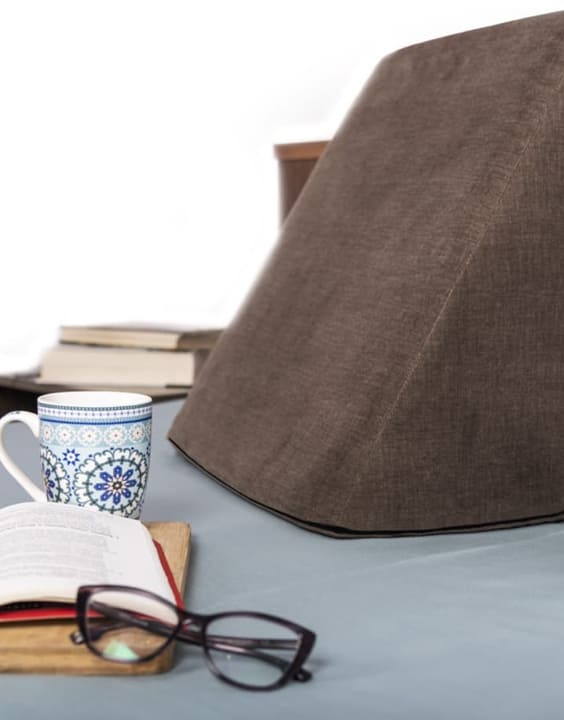 Bringing affordability and comfort together, Wakefit is among the best pillow brands in India and is centered around the idea that you don't need to burn a hole in your wallet if you want really good bedding. It steers away from the misconception that high-quality means expensive. Wakefit was conceptualized after a lot of R&D by the team, which further led to breaking some myths and dropping some truth bombs about the mattresses you see being advertised and glorified on television.
Wakefit products are made with 100% genuine foam and adapt to your contour. They comprise just the right density that is neither too bouncy nor too firm and offers so much more for a lesser price than most brands.
From sleeping pillows, neck pillows, wedge pillows to cushions, you can find it all on their website. The wedge pillows are designed for maximum support when you're sitting upright or when you need your head elevated, and the sleeping pillow will quite literally give you the sweetest dreams. Look forward to not just retiring for the day but a lot more with Wakefit's superior quality and reasonably-priced pillows.
7) Kurl-On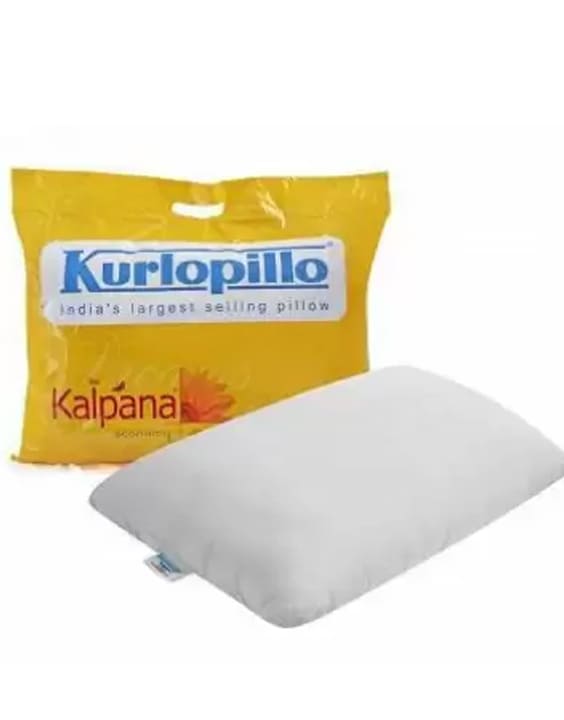 There is no chance of you not knowing about this brand, thanks to the several advertisements that seem too good to be true, playing repeatedly on your T.V. Well, guess what? They're GOOD, and they're TRUE! Kurl-On bedding essentials are heavenly and you won't know until you don't give them a shot. It is also one of the best pillow brands in India, and its website is curated to give YOU control of how you want your mattress or pillow to be. Kurl-On's state-of-the-art technology is what puts it ahead of the game, and not just the fact that it retails out of several online as well as offline multi-brand destinations.
The inspiration for the brand came from high-end motor car seats that were made with rubberized coconut coir fiber. One can find a whole range of pillows on the Kurl-On website or on other trusted sites while online shopping in India.
8) Sunday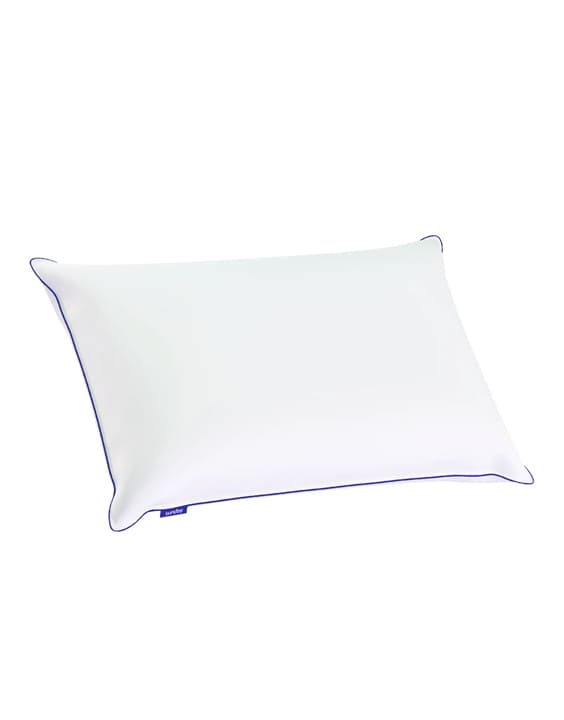 You know any of the top pillow brands are quickly going to become your favorite when the name itself represents what you're seeking! In this case, the second we read 'Sunday', we're transported to a day of endless sleep, zero alarms, no emails, and just much-needed rest. For days like these, when you wish to unwind, or for nights when you crave undisturbed sleep, let Sunday pillows be your savior. Their pillows are not just soft but also wrinkle-resistant, thus increasing the durability and appeal of the pillows a lot. They promise the perfect amount of support to their customers, and isn't that all we need from an ideal pillow?
Sunday also claims that their pillows won't go flat! Meaning, you don't have to replace the foam once they start losing shape – because they're more than likely to not! It has 50% more filling than the normal pillow, and that's why it's able to retain its shape for a long time. Fluffiness is not 'support', and Sunday doesn't confuse the two either.
Moreover, Sunday pillows won't become home to dust mites which usually happens with normal pillows. This will help prevent allergies and infections and aid sound sleep, making the cut to our list of best pillow brands in India.
9) Sleepwell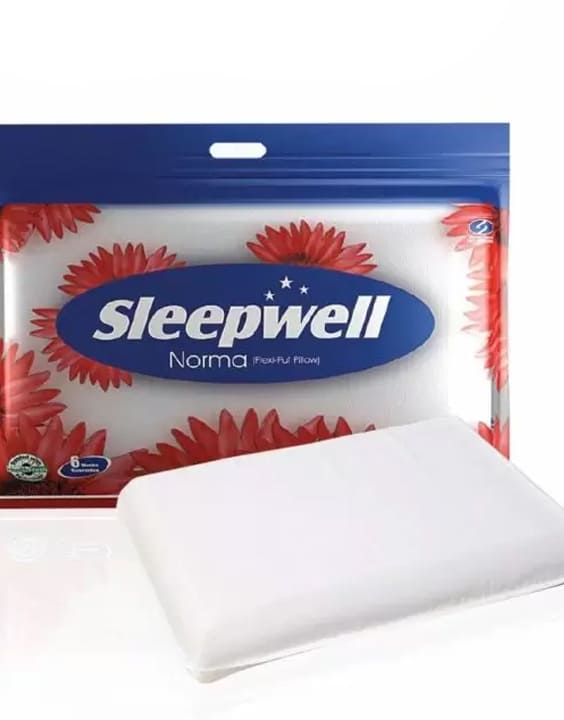 The best pillow brand is one that quite literally asks you to sleep well and will undoubtedly ensure that you indeed do get the maximum out of your off-duty hours. You can find mattresses, home comfort products, and furniture cushioning by the brand. Sleepwell pillows complement their mattresses perfectly and are made with enhanced neck support to ensure you don't wake up feeling unrested, and your shoulders don't end up feeling strained. They have a My Pillow range which is designed to fit your every need. It comprises pillows from high rise to low rise and everything in between and based on your requirement, you can take your pick.
In 2020, Sleepwell was named India's Most Trusted Brand by India Today and it also won the Economic Times Best Brand award in 2019. These are just a couple of its many achievements, and it's all for giving the people of our country the best sleep. The brand's thoughtful approach is one of the best things about it.
10) Recron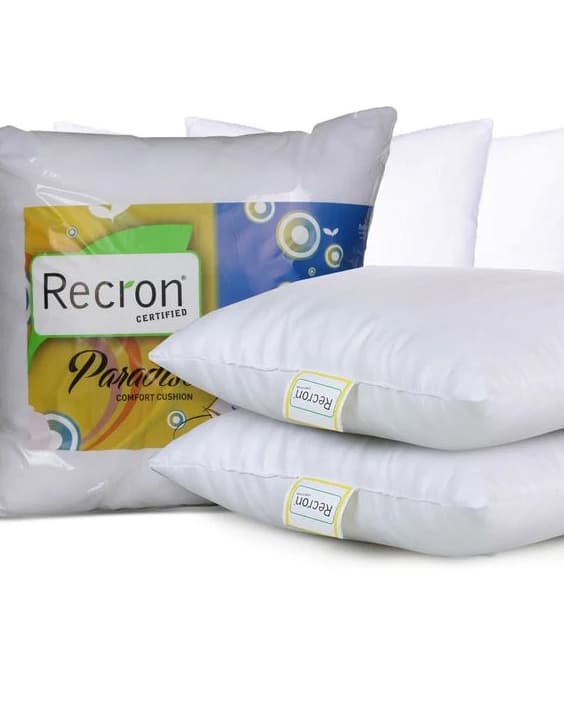 Recron is owned by Reliance Industries Ltd. which is the largest private sector company in our country. It was launched in 2002 after observing a demand among Indians for quality sleep products at reasonable and affordable prices. Sleeping long isn't as important as sleeping well, and you can be asleep for hours without actually getting any proper rest. Recron changes all that and introduces you to pillows that are designed for comfort.
A range of innovative pillows can be found on the brand's website. All the products are equipped with advanced ECS technology and that provides the maximum support to your body through the night. Say goodbye to binge sleeping and hello to good sleep! Invest in Recron pillows for an unparalleled experience.
Whether it's nap time or nighttime, you now know all about the best pillow brands in India! You deserve the kind of sleep you desire, and here's making it possible for you
Related Articles- 
Image credits: The copyrights of the images used in this post belong to their respective owners. The credits where known are specified under the image - if you're the owner of an image and want it removed, please contact us.