Hair fall has become a constant problem for a lot of women off-late. From hair not growing long enough to hair not getting thick and strong, unhealthy lifestyle and hormonal changes are huge contributing factors to all our hair woes. The good news being, as long as it's not clinical like alopecia or other genetic disorders, you can make your hair grow again. There's nothing that a little bit of clean eating, an active lifestyle and TLC can't change. Keep reading to learn new tips for long hair.
If you often find yourself looking for tips for hair growth or typing sentences like "how to grow hair faster?" in the google search bar, then it's time to get groovy because your prayers have been answered. Read on and find super useful tips that make human hair grow faster. 
Natural Products and Home Remedies
Contrary to popular belief, natural products and home remedies can work wonders for our skin and hair. However, one needs to be patient when it comes to home treatments as it could take time for the results to be visible. But following a few basic tips to grow hair faster could lead to drastic changes in how your hair looks, feels and grows. Following are some of the most popular tried and tested long hair tips in homemade treatments that are sure to give you ideas on how to grow hair faster naturally and have dreamy hair like Rapunzel.
Here are a few long hair growth tips that will teach you how to make hair grow faster:
1) Hot oil massages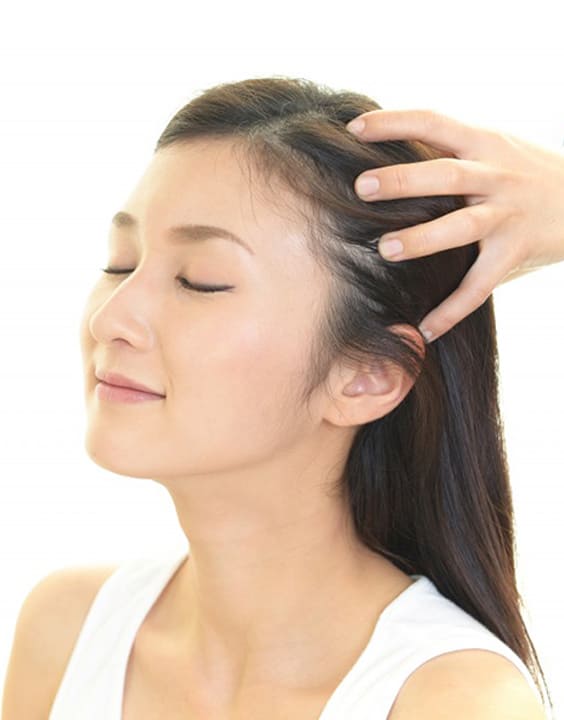 Kama Ayurveda's Bringadi hair growth oil has been a very popular ayurvedic product in the Indian Market. You'll often encounter multiple beauty bloggers swearing by this product and that's because it really does work wonders for hair growth. This should be your ride or die if you have been experiencing hair fall and breakage. As long as you can overlook the strong smell, this hair oil is love.
If there's any other drugstore oil that comes close to Kama Ayurveda's Bringadi hair oil, it has to be Indulekha. All you need to do is heat a small quantity of either of these oils and mix them with organic coconut oil like the Sage Apothecary Coconut Oil to make a runny consistency for deep root level seepage.
Massage your head gently covering all strands of your hair. This will lead to stress relief and better blood circulation which will in turn lead to hair growth. For even better penetration, use a warm damp towel and wrap your head with it. This will make your follicles open up for deep tissue level seepage of the oil. 
2) Onion Juice, Neem Oil, and Amla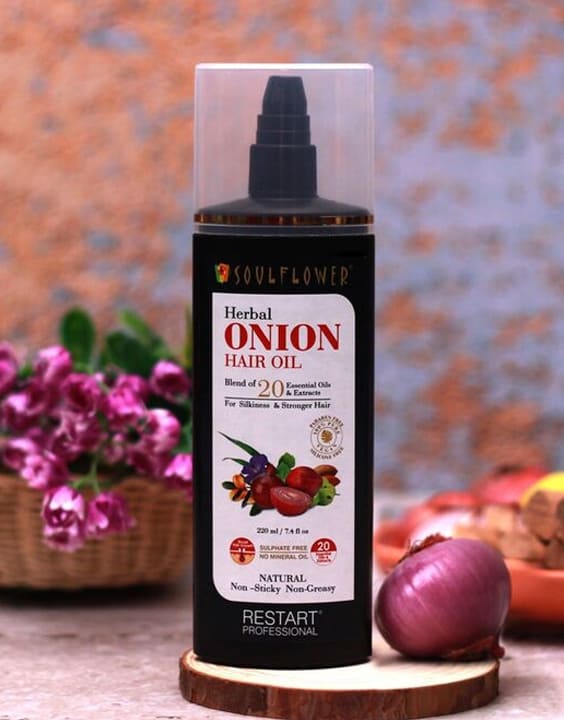 What you're going to read below are by far the best tips for hair growth as it mentions star ingredients that one needs for quick hair growth.
Onion juice helps with hair growth by boosting the production of antioxidant catalase. Since onions are rich in sulfur, the sulfur in onion juice nourishes the scalp and hair follicles thus leading to hair regrowth. Onion also helps in reducing hair breaking and thinning. You can either make onion juice by grating some onions at home and press the juice out of it using a muslin cloth or buy organic Soulflower Onion Hair Oil from Bewakoof.com!
Neem has properties that help in the regeneration of hair follicles and the better functioning of them through nourishment. Consistent use of neem-based products or neem oil/neem juice helps in making your hair thicker, stronger and longer. Results from the use of onion juice and neem oil are visible within a month of usage itself. Try the Khadi Essentials Methi Hair Oil With Neem, Tea Tree, Basil, Vitamin E and let the results do the talking! Don't forget to check out our Cosmos range exclusively on Bewakoof's online shopping app for hair care range that could mean superfoods for your hair.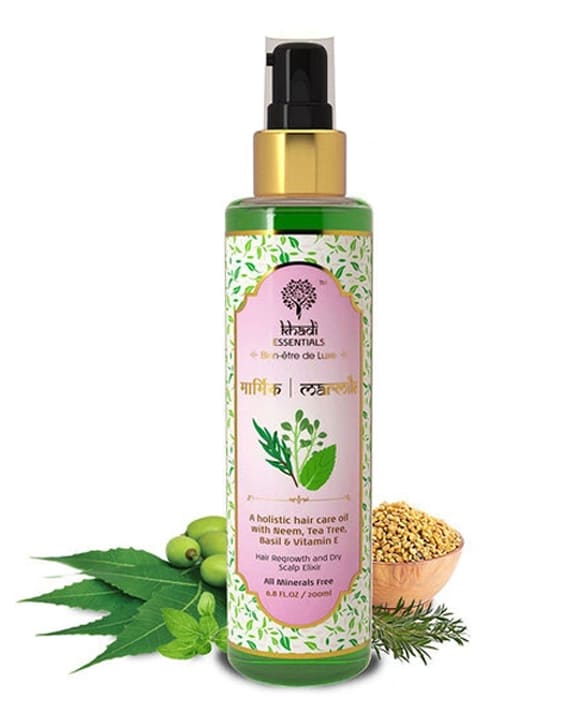 Amla or Indian Gooseberry has the highest Vitamin C content when compared with other fruits and vegetables. Amla is known to be a blood purifier. It helps in the production of antioxidants in the body. Regular consumption also helps release stress. Vitamin C is a popular agent for the betterment of skin and hair, thereby including this super ingredient in your diet will only lead to beauty gains. 
3) Egg Masks for strength and conditioning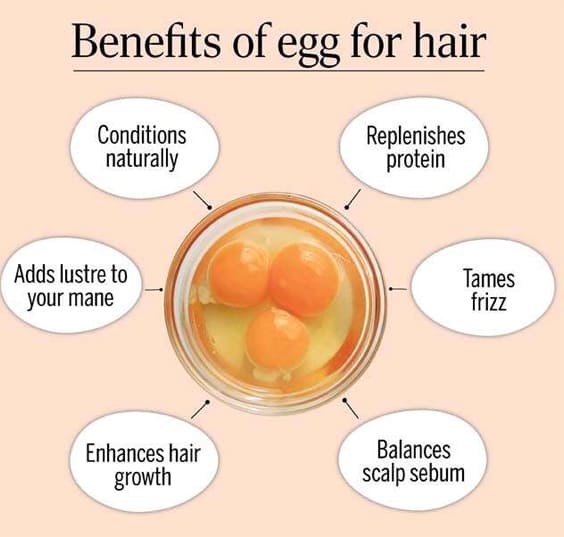 Egg yolks are popular for their highly concentrated quantities of proteins and vitamins. The conditioning and moisturizing properties in eggs make them suitable for attaining soft and lustrous locks. Eggs too help in making hair grow longer by replenishing lost protein levels in the hair follicles. It is advisable to use an egg yolk mask at least once or twice a week for best results. 
4) Make protein and fish oils your best friend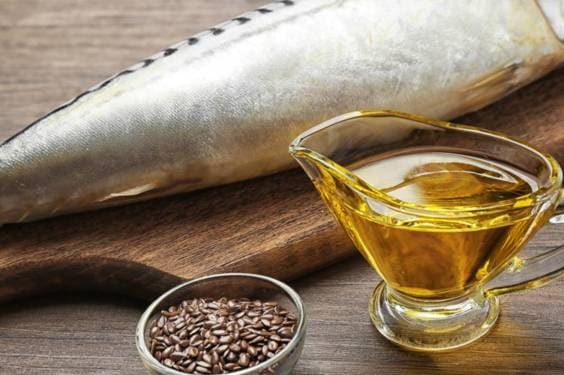 A lot of experts suggest including fish oils in your diet instead of relying on hair supplements. Fish oil is rich in omega 3 fatty acids which provide essential proteins and nutrients to the hair follicles and skin. A good vegetarian substitute for fish oil would be chia and flax seeds for vegetarians as they too are rich in omega 3 fatty acids which help in reducing hair follicle inflammation that is a contributing factor for hair loss. 
5) Braid is Bae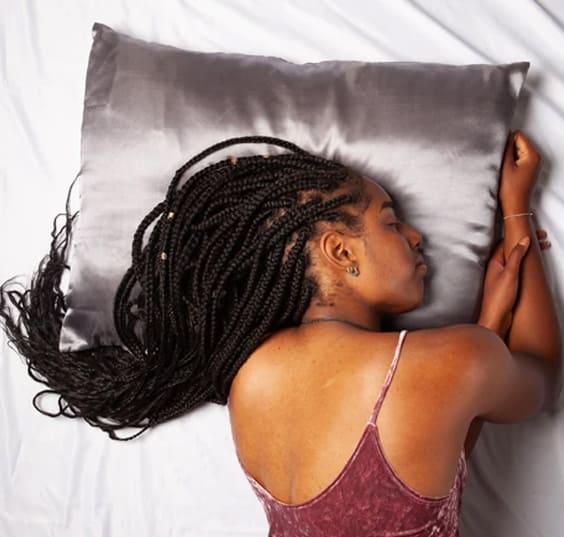 It is said that braiding your hair at night stimulates hair to grow longer and stronger due to less breakage and friction that one's hair might have to endure otherwise. Also, sleeping on silk pillow covers protects hair from friction again leading to minimal breakage and therefore helping with the strengthening of hair. 
So now that we have quite thoroughly explained how to grow hair faster home remedies, we can now move on and check other ways of growing hair faster. Keep scrolling and reading!
Oral Supplements and Serums for Hair Growth
1) Vitamin E pills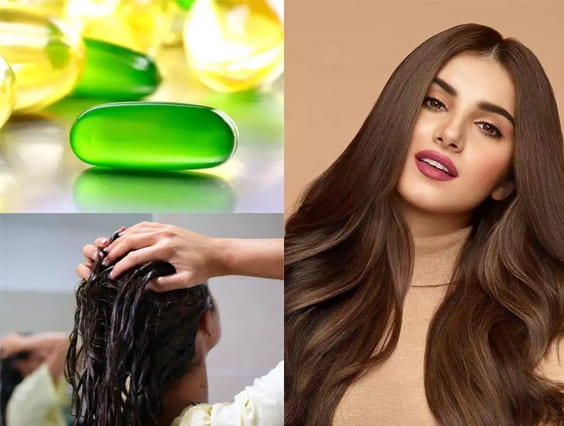 Free radicals are infamous for being harmful as they react with other molecules in our body, skin or scalp thus altering them which in turn leads to chemical reactions in the body causing tissue damage. Vitamin E pills help in reducing oxidative stress caused by these free radicals. Oxidative stress is a major contributing factor for hair loss and other changes in the skin. 
Consumption and application of Vitamin E pills mixed with almond/olive/castor/coconut oil aids in hair regrowth and damage reduction. This is one of the most pocket-friendly tips for hair growth which deserves to be incorporated into everyone's routine. Be it hair care for men or hair care for women, Vitamin E could mean the world. So don't give this a miss. Viviscal also is a popular pill that gives real-time results so is Keraglo Eva that boosts hair growth. 
2) Hair gummies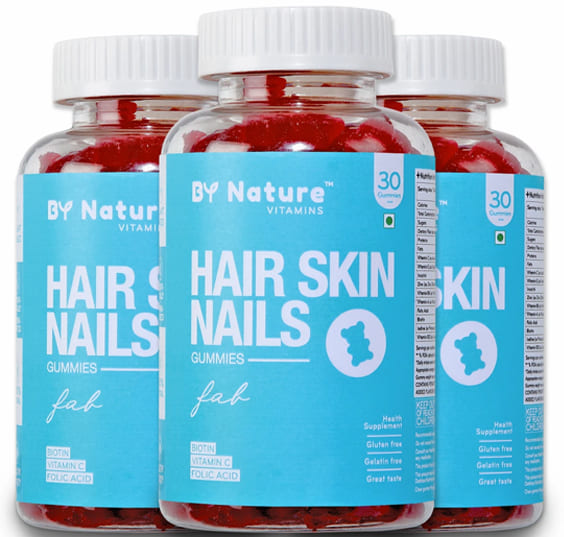 Hair gummies have gained extreme popularity over the last few years. Endorsed by celebrities, influencers, our friends, this one hits closer to home. Hair gummies are made up of all popular nutrients that are required for hair growth and rejuvenation. Packed with multivitamins and biotin, this is one of those tips for hair growth that every girl should swear by. Multiple Indian and International companies offer hair gummies that actually work. 
By Nature Hair & Skin Vitamin Gummies are tried and tested by many and yes you'll see results within 2 weeks.  Sugarbear hair is a popular brand abroad that actually works wonders on hair skin and nails. What's best is that it's available on Nykaa now! 
3) Collagen for hair growth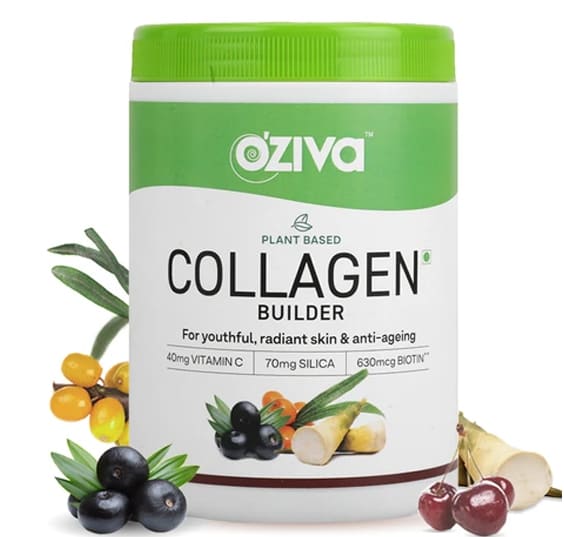 Consuming collagen doesn't just give you great hair but also beautiful skin. Collagen supplements help in the production of essential proteins that are needed for the growth of new hair and prevention of hair fall. There's been enough research done on the amino acids present in collagen that really does help in nourishing the follicles and prevention of damage and graying of hair. 
Oziva and Cureveda are 2 brands that are fetching positive feedback from their users.
4) Dietary supplements and multivitamins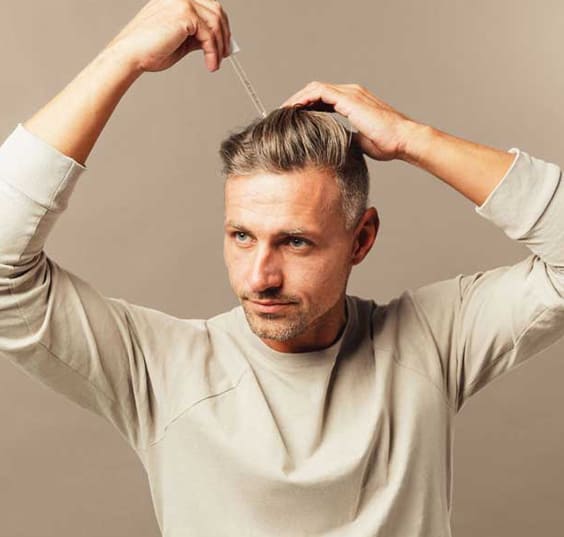 Dietary supplements and multivitamins add the nutrition that we fail to obtain through our daily diets. Our body takes a long time to absorb nutrients from the food that we eat. In some cases due to underlying issues, it becomes difficult for some people's bodies to break down and absorb the nutrients that are required for healthy skin, hair and nails. That's when dietary supplements come to the rescue. Zincovit, Keraglo Eva, Viviscal are some of the most trusted tablets when it comes to hair growth. Viviscal is something that most Hollywood Celebs swear by. 
5) Topical Solutions & serums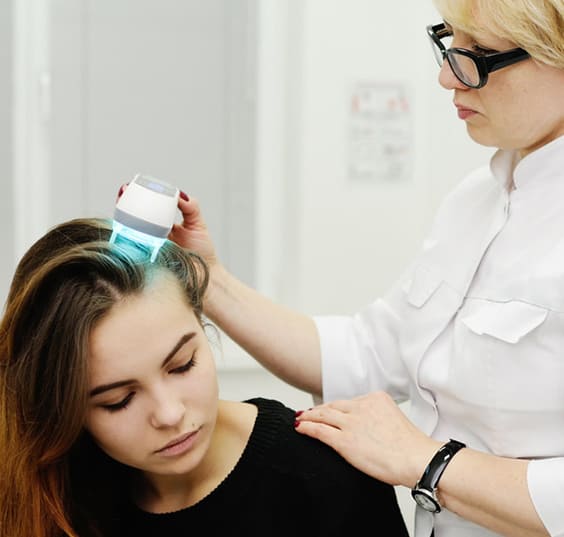 The market is flooded with topical solutions, they work for sure and they give quick results too but come with an added cost and that being temporary results and an itchy scalp. These Tried and tested spot treatments do work as a quick but short-lived fix. We would highly recommend going to a trichologist and customizing something as per your scalp. Topical solutions and medicated serums/oils are best used after consulting a specialist. 
Cosmetic hair treatments 
1) Plasma Rich Protein (PRP) 
This minimally invasive hair treatment has become a massive hit with people who either want to stop their hair from falling or are looking for consistent and quick hair growth results. In this procedure, plasma is extracted from the patient's own blood and infused into the scalp using injections. This concentrated blood plasma contains 3-5 times the number of platelets found in regular circulating blood. It takes about 3-4 months for a person to actually start seeing results. Being cost-effective and less invasive, a lot of men and women of all ages have started opting for PRP treatments for skin and hair. 
2) Intensive Hair Root Therapy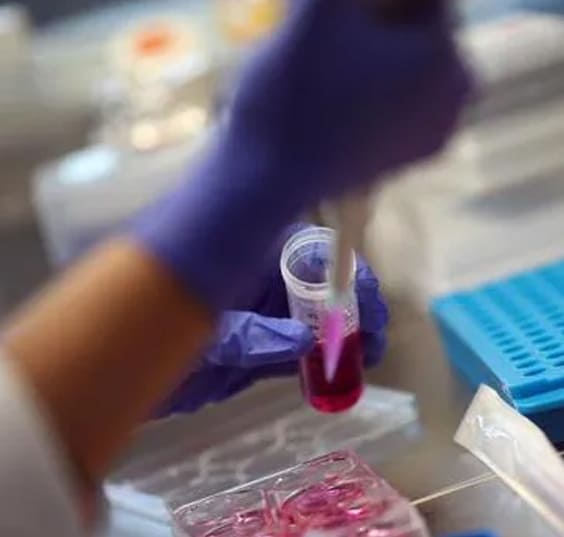 This therapy works by supplying essential nutrients to the hair follicle directly. It's a local therapy that targets the hair at its root level. These vital nutrients are injected into the roots through microneedles and this therapy is said to be painless. 
3) Stem Cell Therapy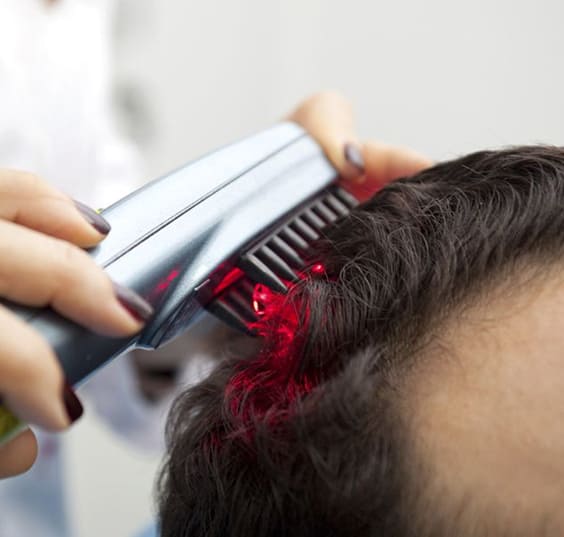 Stem cells basically play the role of producing new hair follicles when planted onto the scalp. Hair growth mainly slows down or stops completely when existing follicles are either damaged or dead. This therapy is bound to show results in 3-4 months and is best for those who have bald patches or overall hair thinning. 
4) Laser Hair Treatment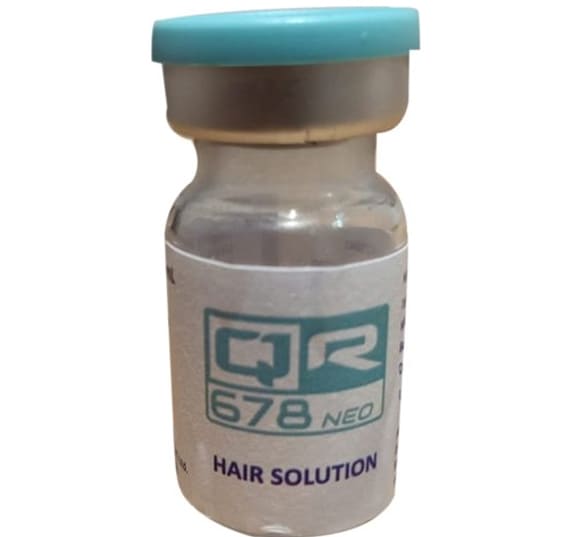 Low-level laser therapy or red light therapy and cold laser therapy induce photons into scalp tissues. These photons are absorbed by weak cells to encourage hair growth. This procedure is relatively tolerable, safe and less invasive than an out & out hair transplant.
5) QR678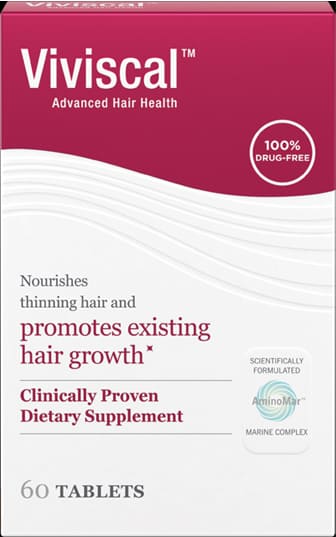 This is the latest therapy and the most efficient one in the field of medical research and development. The QR 678 or QR 678 Neo injection therapy is non-surgical, cost-effective and is believed to show impressive results, even in chemotherapy-induced hair fall. Results from nascent studies stipulate 80 percent hair growth in about 6-8 months for a whopping 90 percent of people who tried this hair regrowth therapy. 
The QR 678 Neo is a medicated solution prepared through bioengineering, from plant sources. It has various protein-based growth factors that induce hair cell growth, the expansion and differentiation of cells. This is the latest therapy in the field of medicine that is safe, cost-effective and also gives successful follicle rejuvenation and hair regrowth results. 
Write all these tips for hair growth in your diary or save them in your phone notes because they're sure to come in handy. Even if nothing works, don't stress yourself out. Opt for a hair transplant and if even that's not an option, trust us don't give up hopes as yet. There are multiple brands offering human hair extensions that are lightweight, very natural looking, practical and made from 100% high-grade human hair only. 
And because these are real hair extensions, they can be styled the way you want to style them. Just ensure to protect them using heat protectant sprays and wash + deep condition them every once in a while as per given instructions. 1 hair stop & Nish hair extensions have taken Instagram by storm. A lot of young women are opting for their bald patch cover-ups and lengthening sets. 
Happie hair at Phoenix Market City, Kurla is a great shop for all your hair related woes if you want to colour match your hair and get something accordingly. 
Lastly, hair oils will never go out of style. Now that you have our tips for hair growth, you know how they're true-life saviours, be it stress relief, a relaxing massage after a long day at work or plain hair growth. Consistent usage will yield results. Check out Bewakoof's collection of carefully curated hair oils only on Bewakoof.com for the best experience of online shopping in India.
Download the Bewakoof app for added benefits. 
Related Articles:
Image credits: The copyrights of the images used in this post belong to their respective owners. The credits where known are specified under the image - if you're the owner of an image and want it removed, please contact us.